Why does the human body spark so much interest?
Why are magazines, newspapers, films and ads... full of images of naked or partially naked bodies?
Why are so many writers, artists in general and photographers in particular so often inspired by nudity? The representation of the human body became a classic exercise in fine art, and the nude has always been of particular interest to artist since the very beginning.
Some photographers know that their work can propel them into endless criticism about their representation of the human body. Storms of controversy greeted many projects for years. It is always the perception of a transgression of conventional representations of the body that sparks the flame, especially notions related to sexuality.
Photography has had a profound impact on the evolution of the perception of the body for more than a century. It has fully contributed to the exploration of human anatomy and morphology, as well as to the collective erotic imagination.
This article presents a selection of essential photographs from the 19th century to the present day to explain the evolution of nude photography thanks to the talent of major photographers.
Pioneers
The nude, an ancient tradition among the consecrated arts, has struggled to gain recognition or even the right to feature as a photographic genre for a very long time, although it is probably as old as its invention.
Some 'righteous people' at the time excluded even the hypothesis of its existence, even when medical oriented images where commonly accepted.
Despite the fact that photographers at the time, often trained painters, reproduced the postures of classical paintings and ancient sculptures (they had a predilection for an academic approach), photography shocked because of its realism. It was thought to desecrate artistic convention, criticized for not showing naked goddesses, but simply undressed women.
Auguste Belloc (French 1800-1867)
Auguste Belloc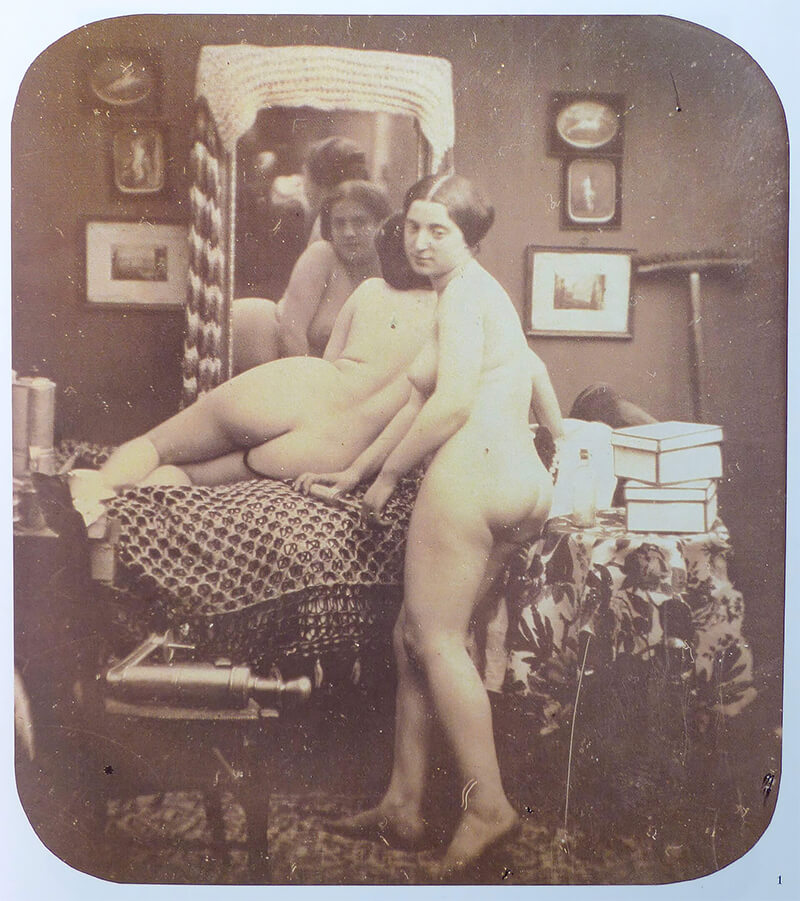 A stereoscopic daguerréotype depicting two nude women looking into a mirror © Auguste Belloc
Auguste Belloc took some 5,000 nude photographs (some delicately colored by hand), that were seized by the police in 1856. Belloc was sentenced to three months in prison and the images were transferred to the Bibliothèque Nationale.
Nadar (French 1820-1910)
Nadar
Seated Model, Partially Draped 1856-1859 © Nadar/MET
This photograph traditionally has been associated with Scènes de la vie de Bohème, stories by Henri Murger based on the lives of his friends. The character Mimi, a girl of easy virtue, owed much to Murger's girlfriend Lucille, who died of consumption. Although we cannot know whether this unique print portrays Lucille, the easy attitude of the woman's pale thin body and her beguiling regard confirm her membership in the sorority of Mimis.
Source: The MET
Gaudenzio Marconi (Swiss/Italian 1842-1885)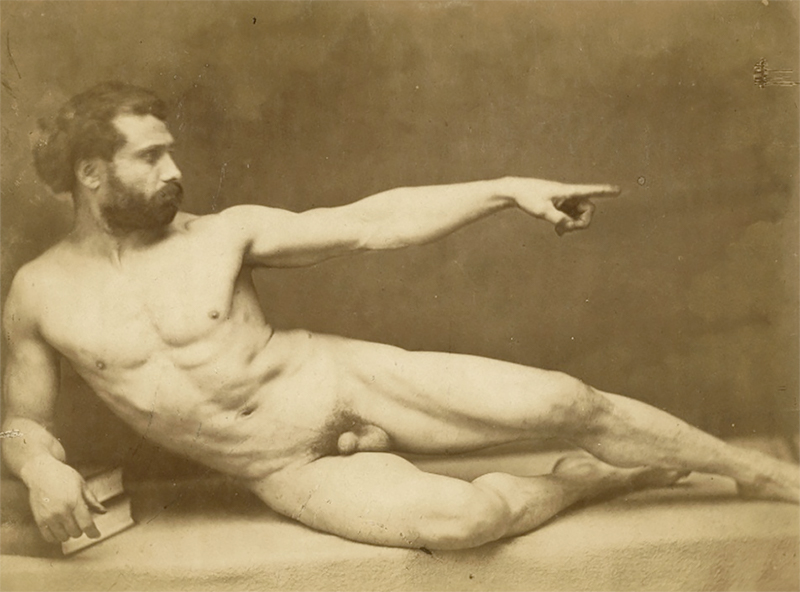 In 1868, Gaudenzio Marconi took over the studio of Auguste Belloc. Marconi is mentioned in the Parisian phone book under the name ''Official Photographer of the School of the Beaux Arts''. His photographs were used by artists like Auguste Rodin.
Alfred Stieglitz (American 1864-1946)
Alfred Stieglitz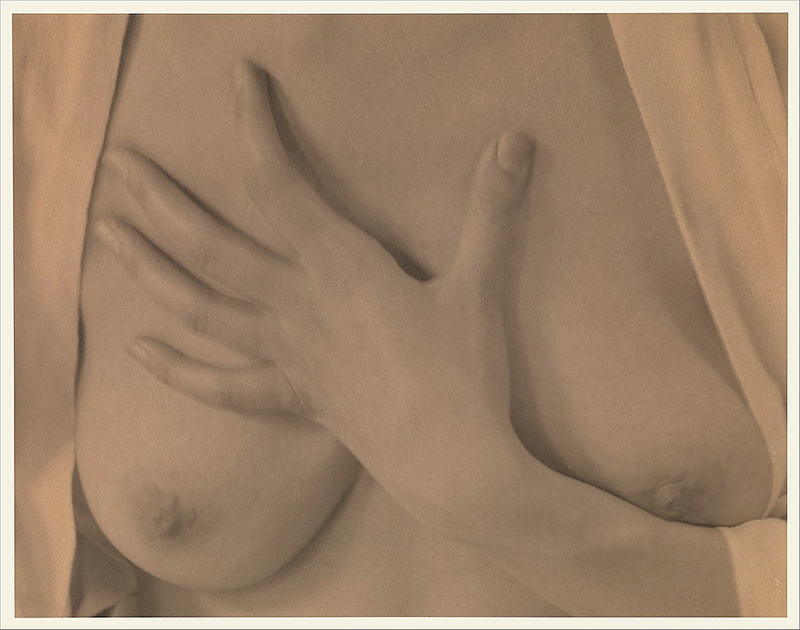 Georgia O'Keeffe, Hand and Breasts 1919 © Alfred Stieglitz, MET DP232920 CCO
A key figure in the New York art scene of the early 20th century, Alfred Stieglitz fell under the spell of Georgia O'Keeffe, who was 23 years younger than him, in 1916. An intense passion started and he photographed his new muse from all angles, with an erotic tension that does not thwart the aesthetic options of the new circle: to refuse the ambient puritanism and to favor an American art. Georgia's face was captured up close, as were her hands, her body, where Stieglitz managed to emulate his own desire. He photographed her in her nudity, always seeking to capture her mystery; her hands form a kind of ballet, her buttocks molded under wet cloths suggest a tension more erotic than any other realistic shot...
Imogen Cunningham (American 1883-1976)
Imogen Cunningham
Imogen Cunningham liked nude photography and she experimented a lot and it was shocking. She took some of her negatives out of the public eye for over 50 years. She photographed naked bodies of both men and women, which at the time was completely incongruous and unacceptable. She liked to work with bodies like paintings, bringing out the shapes. Anonymous and sublime, these body 'portrait's are of fabulous simplicity and purity.
Man Ray (American 1883-1976)
Man Ray
Le Violon d'Ingres (Ingres's Violin), 1924 © Man Ray
The body of a woman was for him only an object and he treated it with the same curiosity, with the same coldness as a crystal or a porcelain. The motif, the curve, the play of shadows and lights amused him. His nudes were often more mutilated than antique statutes; an arm, a breast are beautiful? So you had to grab them, put them on the film. No study, no preparation, he was content to catch the fleeting moment. In this photographic search for the picturesque, the amusing, beauty in itself, he forgot his personality, he willingly sacrificed an ensemble to a single detail that seduced him. He liked the vigorous lighting which cuts out the forms with brutal clarity, emphasizing the volumes and allowing clashing oppositions.
Sasha Stone (Russian 1895-1940)
Sasha Stone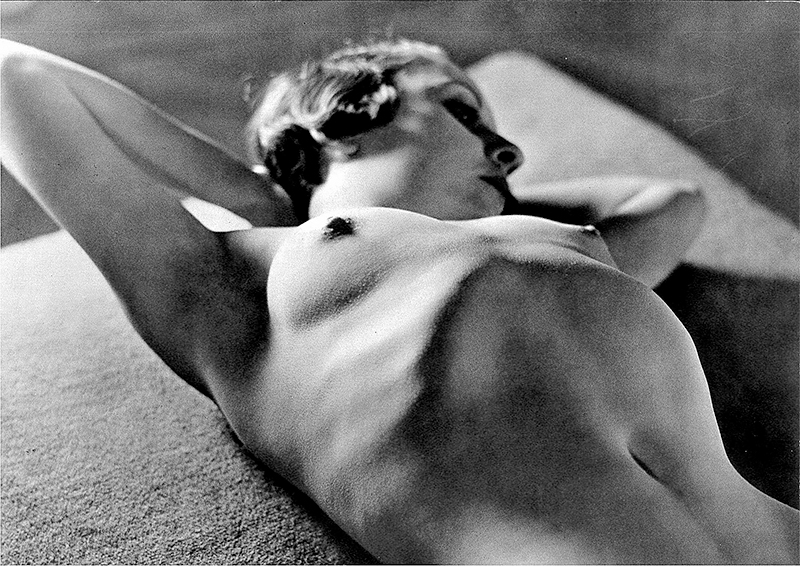 Nude from Sasha Stone's book Femmes, Paris, Arts & Métiers graphiques, 1933. © Sasha Stone
Sasha Stone took twenty-five photographs of women in 1933. For this project, he chose to set aside professional models in order to free himself from the image of the clichés of women of this period and focused on the details and gestures of contemporary women.
Paul Outerbridge (American 1897-1969)
Paul Outerbridge
A pioneer of color photography, this master of studio photography is the author of nudes that caused scandals in his time. Strongly influenced by surrealism, his work combines the sophistication of the composition with a fetishistic eroticism. Carried by amazingly realistic color prints, his images drew their inspiration from ancient Greece, the Bauhaus school or the theme of Narcissus. Insidiously, the naked bodies of Outerbridge fit into an erotic scenario focusing on lust, exhibitionism and voyeurism. 'Virtues' critics will assimilate the completely carnal beauty of the models ,aware of their triumphant femininity, as a provocation, even perversion. A violent polemic animated by Puritan spirits broke out.
Germaine Krull (German 1897-1985)
Germaine Krull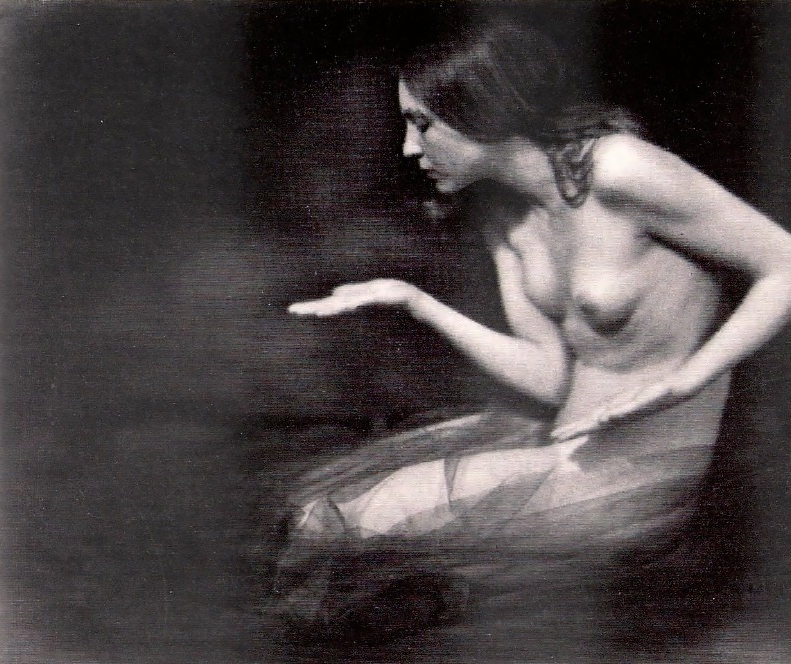 Erotische Fotografie 1890-1920 © Germaine Krull
Erwin Blumenfeld (German/American 1897-1969)
Erwin Blumenfeld
George Brassaï (Hungarian/French 1898-1984)
George Brassaï
Wynn Bullock (American 1902-1975)
Wynn Bullock
André Kertész (Hungarian 1894-1995)
André Kertész
Edward Henry Weston (American 1886-1958)
Edward Henry Weston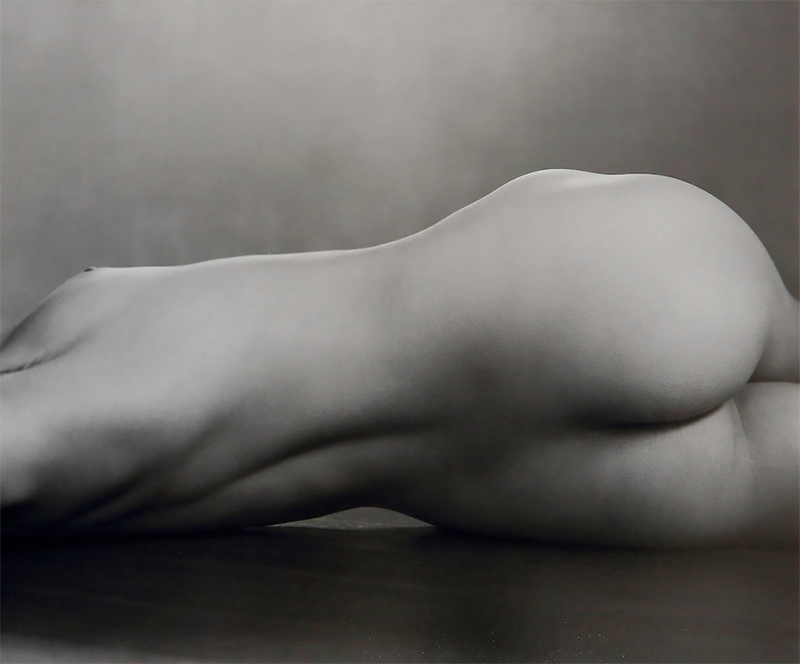 Nude, 1925 © Edward Weston
Herbert List (American 1943-1975)
Herbert List
Bill Brandt (German/British 1904-1983)
Bill Brandt
Ruth Bernhard (Germany / United States 1905-2006)
Ruth Bernhard
Horst P. Horst (German/American 1906-1999)
Horst P. Horst
Minor White (American 1908-1976)
Minor White
Henri Cartier-Bresson (French 1908-2004)
Henri Cartier-Bresson
Francesca Woodman (American 1958-1981)
Francesca Woodman
Harry Callahan (American 1912-1999)
Harry Callahan
Diane Arbus (American 1923-1971)
Diane Arbus
Shoji Ueda (Japanese 1913 - 2000)
Shoji Ueda
Lee Friedlander (American 1934)
Lee Friedlander
Herb Ritts (American 1952 - 2002)
Herb Ritts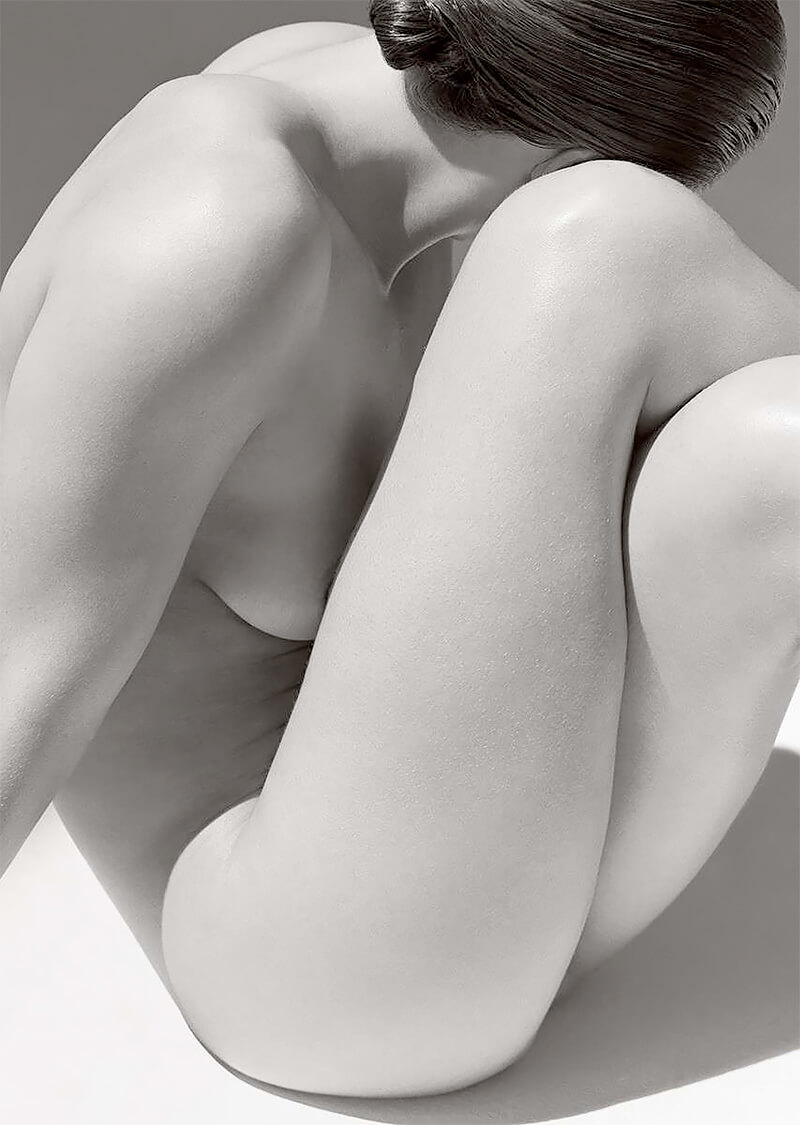 1997 MIami Tag Heuer Untitled Nude © Herb Ritts, Courtesy Trunk Archive
Helmut Newton (American 1920 - 2004)
Helmut Newton
Jan Saudek (Czech 1935)
Jan Saudek
Irving Penn (American 1917 - 2009)
Irving Penn
Lucien Clergue (French 1934 - 2014)
Lucien Clergue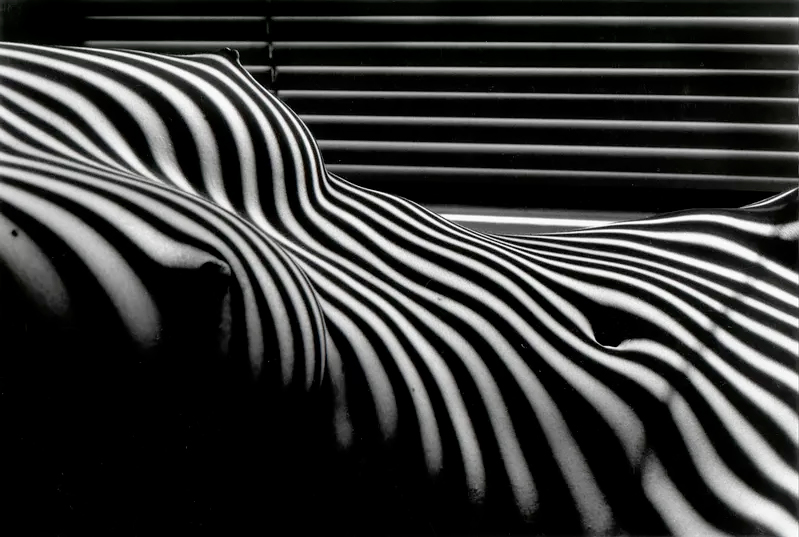 Nu Zebre, New York, 1997 © Lucien Clergue/Courtsy Trunk Archives
Robert Mapplethorpe (American 1946-1989)
Robert Mapplethorpe
Ralph Gibson (American 1939)
Ralph Gibson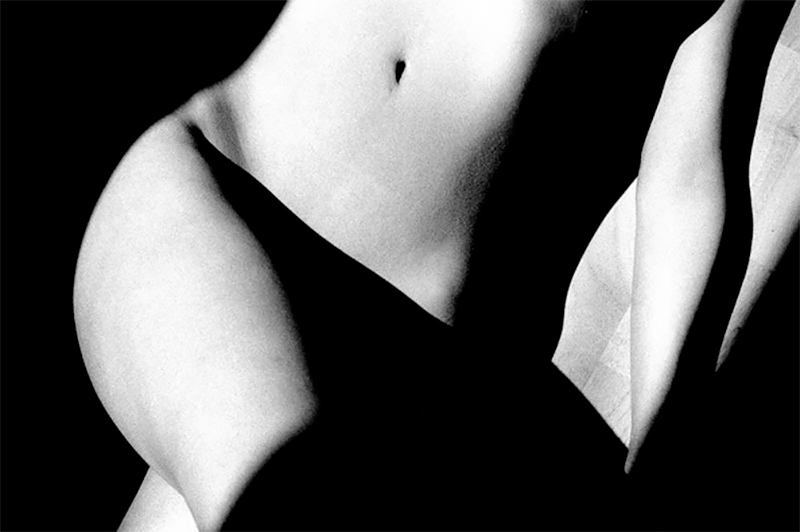 Frank Horvat (French 1928-2020)
Frank Horvat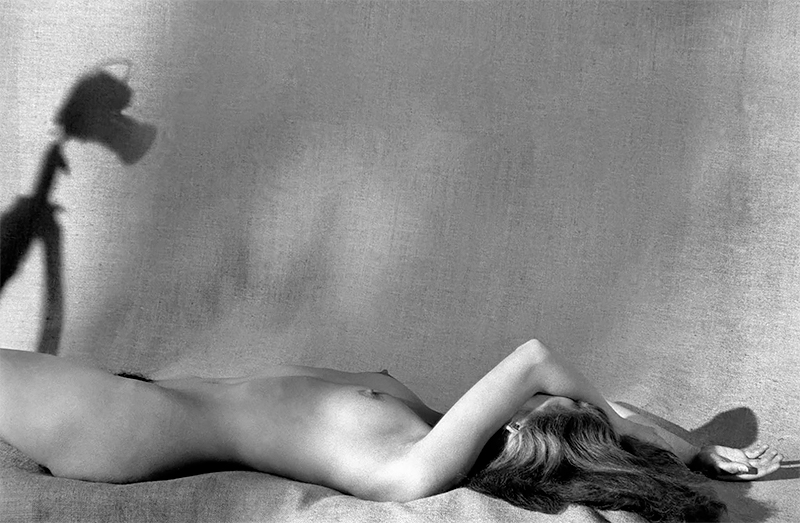 1981, Paris, ad for Kodak © Frank Horvat
Nobuyoshi Araki (Japanse 1940)
Nobuyoshi Araki
Jean-Francois Jonvelle (French 1943 - 2002)
Jean-Francois Jonvelle
Dominique Isserman (French 1947)
Dominique Isserman
Paolo Roversi (Italian 1947)
Paolo Roversi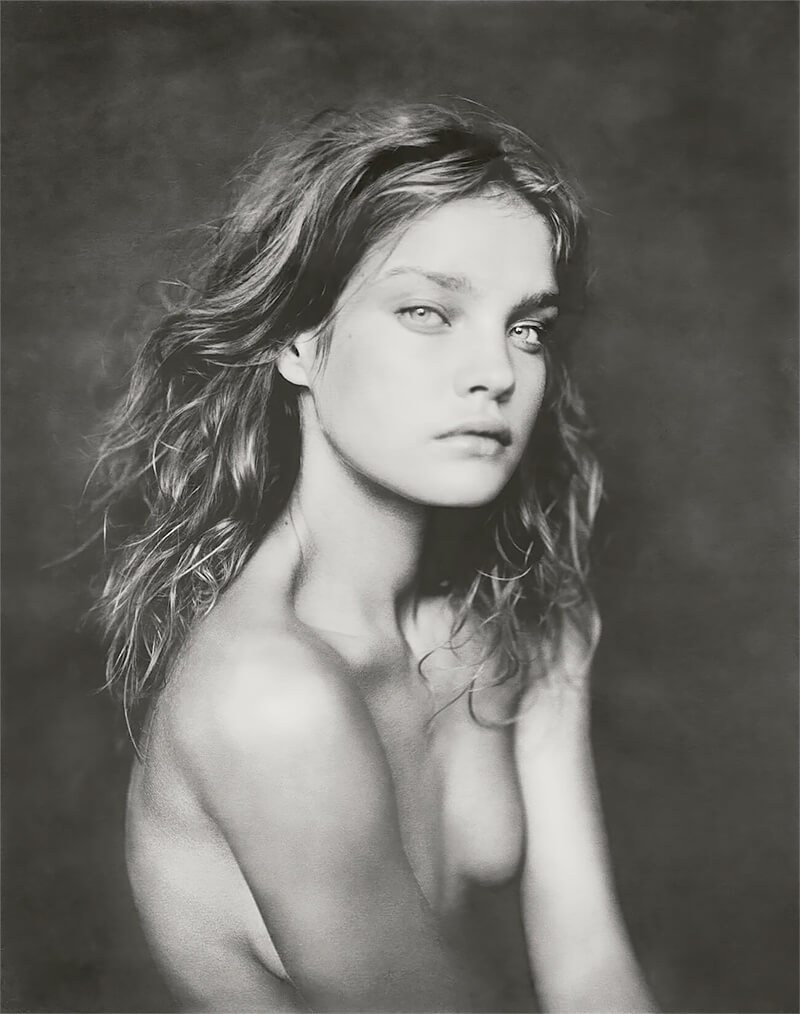 Natalia, Paris 2003 (for Egoïste) © Paolo Roversi, Courtesy Pace Gallery
Sally Mann (American 1951)
Sally Mann
Nan Goldin (American 1953)
Nan Goldin
David LaChapelle (American 1963)
David LaChapelle
John Rankin (British 1966)
John Rankin