American Photographer | Born: 1923 - Died: 2004
Born in New York on 15 May 1923, Richard Avedon was in possession of a Kodak Box Brownie camera by the age of 12. Having studied philosophy at Columbia University in the late Thirties, Avedon went on to study photography under Alexey Brodovitch at the Design Laboratory of the New School of Social Research. Richard Avedon shot the Paris collections for almost 40 years, and was staff photographer for Vogue from 1966 until 1990. Richard Avedon became the first ever staff photographer for The New Yorker in 1992, at the age of 69. From the start of his career, Richard Avedon's name became synonymous with fashion as well as portraiture. He photographed everyone from Charlie Chaplin and Buster Keaton to Marilyn Monroe, Dorothy Parker and the Duchess of Windsor as well as a lot of "unknown" people. Known for bringing the fashion models of the day, including Suzy Parker and Sunny Harnett, to life, Richard Avedon injected a previously unseen vibrancy into the medium of fashion photography. Richard Avedon married twice and has a son. Perhaps the most poignant set of photographs Avedon ever produced were those of his dying father. He died in 2004 of a brain hemorrhage.
Source Vogue
Galleries:
Website: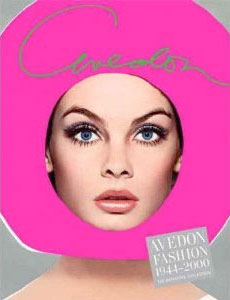 Author: Carol Squiers
Publisher: Abrams, Harry N., Inc.
Year: 2009 - Pages: 372
Avedon Fashion 1944-2000 encompasses seven decades of extraordinary images by Richard Avedon, the most influential fashion photographer of the 20th century. This comprehensive volume offers a definitive survey, from Avedon's groundbreaking early photographs for Harper's Bazaar through his constantly inventive contributions to Vogue, Egoiste, and The New Yorker. Each carefully selected image represents an artistic collaboration with significant models, stylists, and designers. Avedon Fashion accompanies the first major exhibition to survey this body of work, at the International Center of Photography in May 2009. With critical essays by Carol Squiers, curator at the ICP, and photography critic Vince Aletti, as well as an appreciation by photo-historian Philippe Garner, Avedon Fashion chronicles an astonishing record of photographic achievement.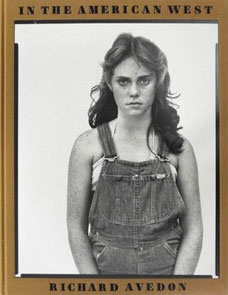 Author: Richard Avedon, Laura Wilson, John Rohrbach
Publisher: Abrams, Harry N., Inc.
Year: 2005 - Pages: 184
Avedon, who died in 2004, was the greatest American photographer of his generation. For In the American West, he traveled throughout five years, meeting and photographing the plain people of the West: ranch workers, roustabouts, bar girls, drifters, and gamblers. The resulting book includes 120 exquisitely printed black-and-white photographs, an essay by Avedon on his working methods and portrait philosophy, a journal of the project by Laura Wilson, and a new foreword by John Rohrbach. The reissuing of this legendary book, out of print for more than a decade, is a major event in the photography world.