Country: United States | Born: 1952 - Died: 2002
Herb Ritts began his photographic career in the late 70's and gained a reputation as a master of art and commercial photography. In addition to producing portraits and editorial fashion for Vogue, Vanity Fair, Interview and Rolling Stone, Ritts also created successful advertising campaigns for Calvin Klein, Chanel, Donna Karan, Gap, Gianfranco Ferré, Gianni Versace, Giorgio Armani, Levi's, Pirelli, Polo Ralph Lauren, Valentino among others. Since 1988 he directed numerous influential and award winning music videos and commercials. His fine art photography has been the subject of exhibitions worldwide, with works residing in many significant public and private collections. In his life and work, Herb Ritts was drawn to clean lines and strong forms. This graphic simplicity allowed his images to be read and felt instantaneously. They often challenged conventional notions of gender or race. Social history and fantasy were both captured and created by his memorable photographs of noted individuals in film, fashion, music, politics and society. Ritts was committed to HIV/AIDS related causes, and contributed to many charitable organizations, among them amfAR, Elizabeth Taylor AIDS Foundation, Project Angel Food, Focus on AIDS, APLA, Best Buddies and Special Olympics . He was also a charter member on the Board of Directors for The Elton John Aids Foundation. Herb Ritts passed away on December 26th, 2002.
Source www.herbritts.com
Agency:
Galleries:
Website: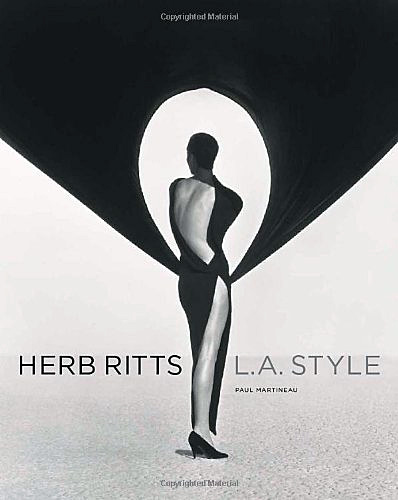 Author: Herb Ritts, Paul Martineau
Publisher: Getty Publications
Year: 2012 - Pages: 224
Herb Ritts: L.A. Style traces the life and career of the iconic photographer through a compelling selection of renowned, as well as previously unpublished, photographs and two insightful essays. Herb Ritts (1952–2002) was a Los Angeles-based photographer who established an international reputation for distinctive images of fashion models, nudes, and celebrity portraits. During the 1980s and 1990s, Ritts was sought out by leading fashion designers such as Armani, Gianfranco Ferrè, Donna Karan, Calvin Klein, Valentino, and Versace, as well as magazine editors from GQ, Interview, Rolling Stone, and Vanity Fair, among others, to lend glamour to their products and layouts. Largely self-taught, Ritts developed his own style, one that often made use of the California light and landscape and helped to separate his work from his New York-based peers. From the late 1970s until his untimely death from AIDS in 2002, Ritts's ability to create photographs that successfully bridged the gap between art and commerce was not only a testament to the power of his imagination and technical skill, but also marked the synergistic union between art, popular culture, and business that followed in the wake of the Pop Art movement of the 1960s and 1970s.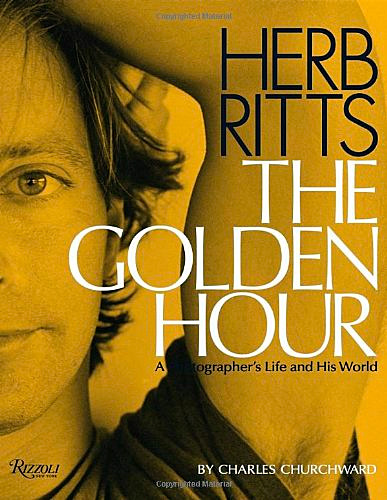 Author: Charles Churchward
Publisher: Rizzoli
Year: 2010 - Pages: 320
The definitive book on the life of the legendary photographer Herb Ritts, with never-before-seen images and interviews with his closest confidants. At the time of his death in 2002, Herb Ritts was among the most celebrated photographers in celebrity portraiture, fashion, and music videos. During a career that spanned nearly thirty years, he was virtually in a league of his own in terms of style and productivity. Ritts was Hollywood royalty, as were his closest friends and the subjects he photographed. The Golden Hour reveals for the first time the personal aspects of Ritts's world, work, and legacy. The book includes many never-before-seen photographs and scores of interviews from business associates, curators, staff, lovers, and family, such as Cindy Crawford, Elton John, Anna Wintour, Madonna, Calvin Klein, and Christopher Buckley (Ritts's college roommate). The book includes images from Ritts's personal archive—behind the scenes at photo shoots, parties, travels, intimate portraits, and moments with friends—along with notes and contact sheets that show how ideas became his best-known iconic images.