French Photographer | Born: 1934 - Died: 2014
Lucien Clergue was born in Arles. From the age of 7, he learned to play the violin. Several years later, his teacher revealed to him that he had nothing more to teach him. From a family of shopkeepers, he could not pursue further studies in a conservatory. In 1949, he learned the rudiments of photography. Four years later, at a corrida in Arles, he showed his photographs to Pablo Picasso who, though subdued, demanded to see others. Within a year and a half, young Clergue worked with the goal of sending photos to Picasso. During this period, he worked on a series of photographs of traveling entertainers, acrobats and harlequins, the « Saltimbanques ». He also worked on a series whose subject was carrion. On 4 November 1955, Lucien Clergue visited Picasso in Cannes. Their friendship lasted near 30 years until the death of the Master. The book, Picasso my friend retraces the important moments of their relation. Clergue has taken many photographs of the gypsies of southern France, and he was instrumental in propelling the guitarist Manitas de Plata to fame. In 1968 he founded, along with his friend Michel Tournier the Rencontres d'Arles photography festival which is held in Arles in July. His works was presented during the festival from 1971–1973, 1975, 1979, 1982–1986, 1989, 1991, 1993, 1994, 2000, 2003, 2007. Clergue has illustrated books, among these a book by writer Yves Navarre. Clergue's photographs are in the collections of numerous well-known museums and private collectors. His photographs have been exhibited in over 100 solo exhibitions worldwide, with noted exhibitions such as 1961, Museum of Modern Art New York, the last exhibition organized by Edward Steichen with Lucien Clergue, Bill Brandt and Yasuhiro Ishimoto. Museums with extensive inventory of photographs by Lucien Clergue include The Fogg Museum at Harvard University and the Museum of Fine Arts, Boston. His photographs of Jean Cocteau are on permanent display at the Jean Cocteau Museum in Menton, France. In the US, the exhibition of photographs of Jean Cocteau was premiered by Westwood Gallery, New York City. In 2007, the city of Arles honored Lucien Clergue and dedicated a retrospective collection of 360 his photographs dating from 1953 to 2007. He also received the 2007 Lucie Award. He is named knight of the Légion d'honneur in 2003 and elected member of the Academy of Fine Arts of the Institute of France on 31 May 2006, on the creation of a new section dedicated to photography. Clergue is the first photographer to enter the Academy to a seat devoted to photography.
Source Wikipedia
Agency:
Website: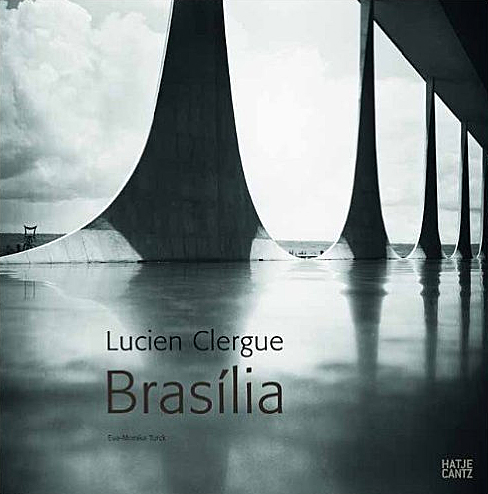 Author: Eva-Monika Turck
Publisher: Hatje Cantz
Year: 2013 - Pages: 176
Lucien Clergue first won fame for his photographs of nudes, whose sensual use of light and water playing upon torsos enthralled Pablo Picasso and Jean Cocteau, his lifelong mentors. Today he is closely identified with Arles and its environs in the south of France, which he has portrayed for more than a half-century in numerous images of traveling artists, gypsies, war ruins and graves, plants in the swamps of the Camargue, tracks in the sand and bullfighting scenes. Brasília is the first presentation of Clergue's marvelous photographs of Brazil's capital, taken in 1962-63, just a few years after the city was built--a body of work until recently believed to be lost. Brasilia was developed in 1956, with Lúcio Costa as the principal urban planner, Oscar Niemeyer as the principal architect and Roberto Burle Marx as the landscape designer. Clergue's (mostly unpeopled) portrayals of the metropolis highlight the powerful, upward-sweeping curves of Niemeyer's architecture, while often leaving plenty of space to articulate the cool beauty of its emphatically modernist ambitions. Brasíliais a breathtaking celebration of the sublimity of a confident, optimistic architecture, and a crucial rediscovery in the history of architectural photography. The first photographer to be elected to the Académie des Beaux-Arts in France, Lucien Clergue (born 1934) has published more than 75 books and directed numerous films. His photographs are in the collections of numerous well-known museums and have been exhibited in more than 100 solo exhibitions worldwide, including at The Museum of Modern Art in New York (1961, the last exhibition organized by Edward Steichen). Museums with extensive inventory of photographs by Lucien Clergue include The Fogg Museum at Harvard University and the Museum of Fine Arts in Boston.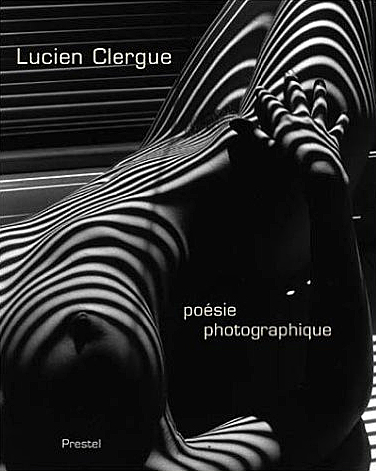 Author: Eva-Monika Turck, Lucien Clergue
Publisher: Prestel Publishing
Year: 2003 - Pages: 144
This collection of almost 150 images traces the dynamic continuum that is Clergue's career: from the mysterious gypsies of his childhood, and his friendships with Picasso, Cocteau and other avant-garde personalitites, to breathtaking images of sea and sand, riveting nudes and searing portraits. Together these images, some of them never published before, create a showcase of Clergue's decades-long fascination with life, death and the "mysterious in between". This volume also includes a biography that highlights Clergue's accomplishments as an artist, an essay on his ventures into surrealism, and a series of correspondence between Clergue and Jean Cocteau.