Latest News from the Web
Olympus Shuts Down The Circus and Finally Ends All The Speculation
Posted on Nov 23, 2019 | Source: The Phoblographer
© Olympus
Brett Day - Unless you've been living under a rock, there's no doubt that you've heard all of the speculation surrounding Olympus and its camera division. Depending on who, or what you believed, Olympus was either about to flourish or sink without a trace. Soon, a circus descended on the Olympus HQ, and there was widespread confusion about the future of the company. It seemed as though not even top officials knew what was going on, but now we know that Olympus is here to stay thanks to an official statement that was finally released. After the break, we will take a look at the circus that unfolded over the week, and just what other camera companies can learn from this debacle.(...)
---
---
Everything you need to know about photographing an eye-catching headshot
Posted on Nov 22, 2019 | Source: 500px
© Alexander Vinogradov
500px Blog - These days, a good headshot can mean the difference between getting a dream job and missing out, whether we're talking about a fashion model or an entrepreneur, and professionals across industries are realizing the importance of putting their best face forward.(...)
---
---
Why photograph when every picture has already been made?
Posted on Nov 15, 2019 | Source: World Press Photo
© Aida Muluneh
Colin Pantall - In the age of smartphones and social media, there is the idea that all pictures look alike. The algorithms make them look alike. Tourist sites make backdrops designed for social media, restaurants cook food that looks great on Instagram, and people experience every aspect of life through the images that they make. The image overwhelms the experience until it becomes the experience and reality ceases to exist. All you're left with is an Instagram feed for your memories.(...)
---
---
Dramatic Portraits with An Optical Snoot
Posted on Nov 05, 2019 | Source: PetaPixel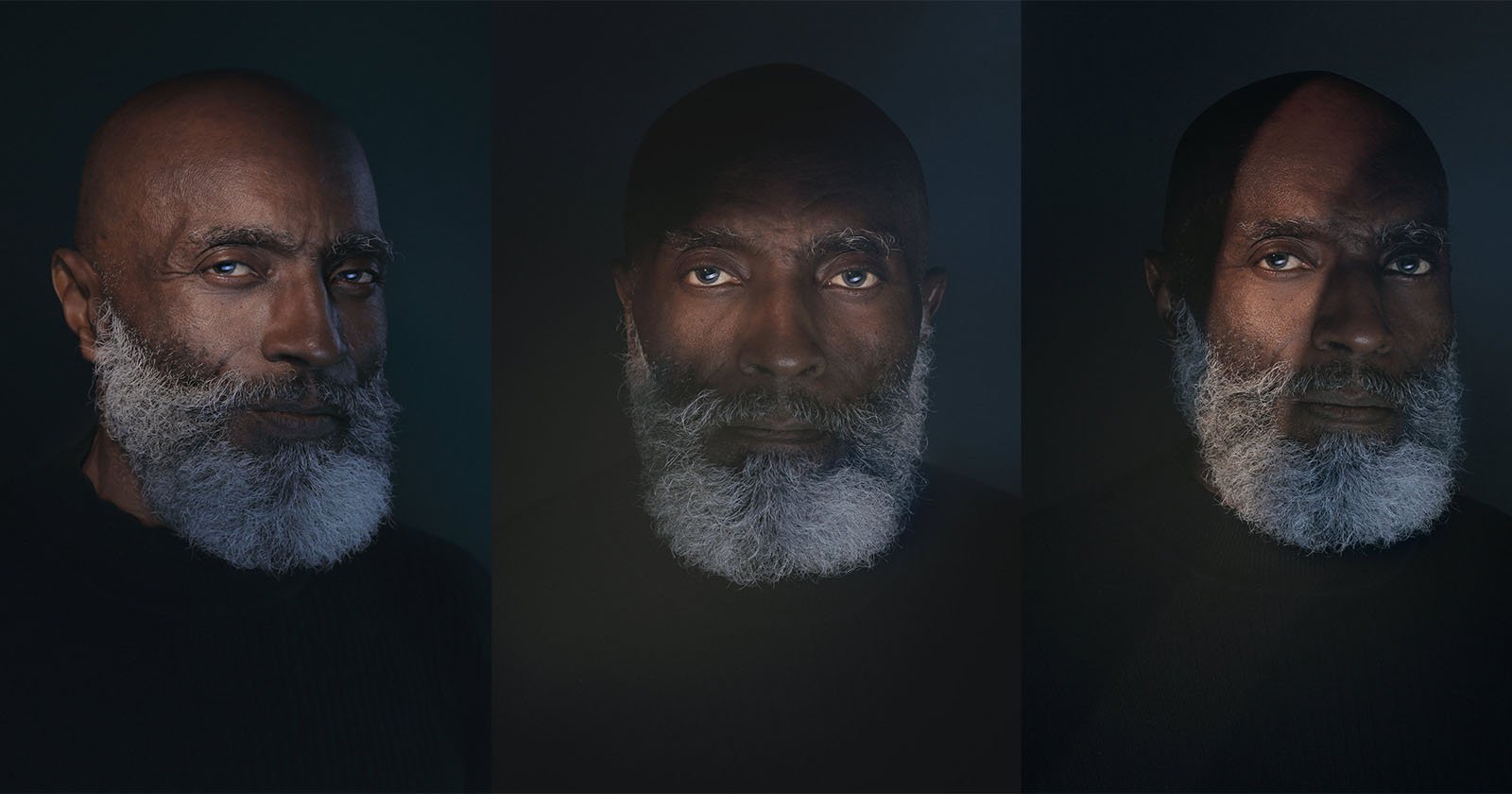 Noah Stephens- When a light source is large relative to a subject, that light is considered "soft." Soft light casts a shadow with a less defined, soft edge. Skin and other kinds of texture will be minimized. When a light source is small relative to a subject, that light is considered hard. Since the light comes from a smaller area relative to the subject, the shadow cast by hard light will have defined edges and the appearance of skin texture will be maximized.(...)
---
---
Adobe announces Photoshop for iPad, plus updates to Lightroom
Posted on Nov 05, 2019 | Source: Popular Photography
Jeanette D. Moses - Adobe's annual creative conference, Adobe Max, is underway in Los Angeles and this morning Adobe announced a number of updates that are coming to its photo editing software. The big news of the day is that Photoshop is officially coming to iPad. (...)
---
---
How does Google's Pixel 4 smartphone camera compare to the iPhone 11 Pro?
Posted on Oct 23, 2019 | Source: Popular Photography
Stan Horaczek - At its recent product announcement event in New York City, Google showed off a handful of new gear. But, the company dedicated considerable time—and presumably money spent to hire iconic portrait photographer Annie Leibovitz—showing off the Pixel 4 smartphone's new camera. That emphasis makes sense. Consumers still indicate that photo quality is one of the most-important factors they use to pick a new device. And Google is coming off of a very strong showing in the Pixel 3, which was (at least as far as I was concerned at the time) the absolute best smartphone camera.(...)
---
---