French Photographer | Born: 1952
Bettina Rheims is a French artist and photographer. She is the daughter of Maurice Rheims, of the French Academy. After having been a model, a journalist, and opening an art gallery, she began to be a photographer in 1978 at the age of 26. Initially she did many commissioned works such as albums covers for Jean-Jacques Goldman and photos of various stars. From 1980 she devoted herself solely to photography. She made a series of photographs of strip-tease artists and acrobats, which were shown 1981 in two personal exhibitions, at the Centre Pompidou and at the Galerie Texbraun in Paris. Encouraged by this success, she worked on a series of stuffed animal portraits, which were exhibited in Paris and New York. At the same time she took portrait images for worldwide magazines and advertising campaigns (Well and Chanel), created her first fashion series, worked on cover sleeves, and film posters, and in 1986 directed her first advertising campaign. In 1989 her portraits of women were published in a monograph, Female Trouble, and were exhibited in Germany and Japan. In the following year she made a series of portraits of androgynous teenagers, Modern Lovers, which were shown in France, Great Britain and the United States as well as being issued in book-form. Her series Chambre Close, which was realized between 1990 and 1992 in collaboration with Serge Bramly, had an immense success not only in Europe but all over the world. The book is a collection of photographs of nude young women in various postures. It became a bestseller and is regularly reprinted. In the following years her fame began to become worldwide and she is renowned as a one of the most important photographers not only in Europe, but also in the United States, Japan, Korea, Australia and Moscow.
Source Wikipedia
Gallery:
Website: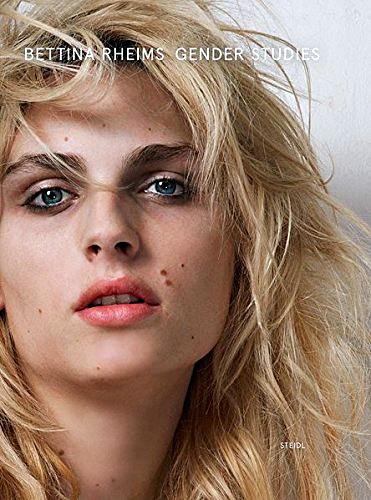 Author: Bettina Rheims
Year: 2014
Twenty years after Modern Lovers, a body of work on androgyny and transgender created when AIDS was at its peak, Bettina Rheims now presents her Gender Studies. She writes: "Yesterday, on a beautiful Sunday afternoon, I was strolling along the Seine trying to reach the right bank. Paris was full of police cars blocking access to the bridges, while masses of people, "normal families," were rushing towards the center of town. They were carrying aggressive banners displaying homophobic and racist statements, and refused to acknowledge the existence of "gender theory." Three years earlier I had placed an ad on Facebook encouraging young men and women who felt "different" to contact my studio. We received dozens of replies, from all over the world, like faraway calls wanting to be heard. It was my aim to show them and give them a voice―to acknowledge them. They came to the studio, exposed themselves shyly, and I photographed them just like that." In the light of current controversial debates on gender theory, Rheims' models display remarkable courage by questioning, modifying and celebrating their identities.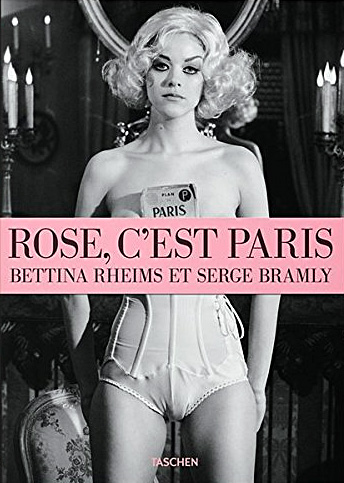 Author: Bettina Rheims, Serge Bramly
Publisher: Taschen
Year: 2011 - Pages: 368
Bettina Rheims and Serge Bramly's Rose, c'est Paris is both a photographic monograph and a feature-length film on DVD. This extraordinary work of art, in two different but interlocking and complementary formats, defies easy categorization. For in this multi-layered opus of poetic symbolism, photographer Bettina Rheims and writer Serge Bramly evoke the City of Light in a completely novel way: this is a Paris of surrealist visions, confused identities, artistic phantoms, unseen manipulation, obsession, fetish, and seething desire.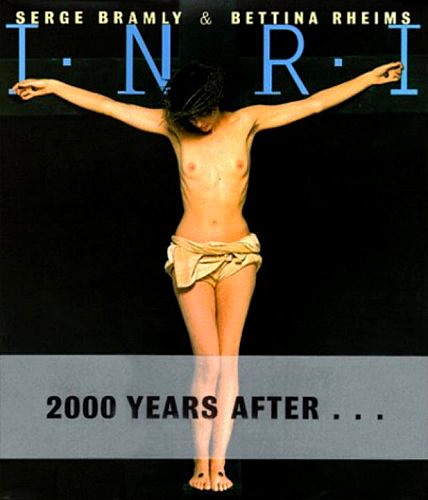 Author: Bettina Rheims, Serge Bramly
Publisher: The Monacelli Press
Year: 1999 - Pages: 218
I.N.R.I.: Iesus Nazareus Rex Iuderoum; Jesus of Nazareth, King of the Jews. The story of Jesus has been continually reinvented and reinterpreted, in fact and in fiction, over the course of the last two millennia. Yet the visual iconography has remained largely that of the Renaissance. Now, at the turn of the twenty-first century, writer Serge Bramly and photographer Bettina Rheims have turned to photography -- the most contemporary of art forms -- as well as to the original biblical texts and legends to present the life and death of Jesus in a series of stunning tableaux and an evocative, meaningful text.

The words of the apostles are retold in contemporary and accessible language, at once a rereading, synthesis, transposition, and commentary on the four gospels. In the photographs, characters such as Mary and Joseph, John the Baptist, and Mary Magdalene are placed in sites ranging from the beautiful island of Majorca, Spain, to an abandoned hospital on the outskirts of Paris. Jesus' birth occurs in a rough garage, where he is attended not only by the three kings but by people drawn from the surrounding streets; his miracles and cures address the ailments of all times; the Sermon on the Mount is a dramatic piece of performance art; and his crucifixion is that of every man, and every woman. Bramly and Rheims' re-creation of the ancient story is a true modern icon.