Modern Photographers
We have selected some of the best contemporary photographers. Select a letter to discover our A to Z list of modern photographers:


Michel Kameni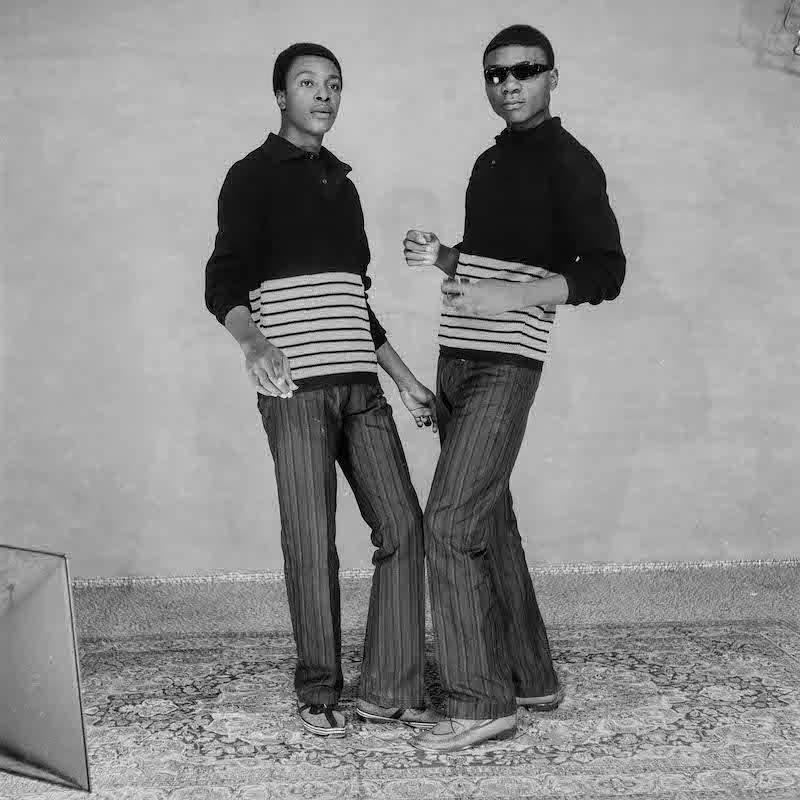 © Michel Kameni
The work of Michel Papami Kameni tells a unique story of post colonial Cameroon, a period of transition in the wake of a new found independence like in so many other African countries. In his studio in the Briqueterie district of Yaounde, it was the whole of Cameroonian society that passed before his lens.
A mix of stunning portraits and subjects from all social circles and different cultural backgrounds, Christians and Muslims, urban socialites to provincial farmers all travelling through this great city. We see in his images the dreams and aspirations of a nation in transition, new musical influences and western fashions, a natural fusion between the tradition and the modern.
The work of Michel Kameni explores the rapid (…)
10 Famous Modern Photographers To Inspire You
One of the best ways to improve your art is to look at great images and learn from the famous photographer's work. So to make things easy for you, we've done the hard work and picked 10 of the best modern photographers' portfolios that are definitely worth a look.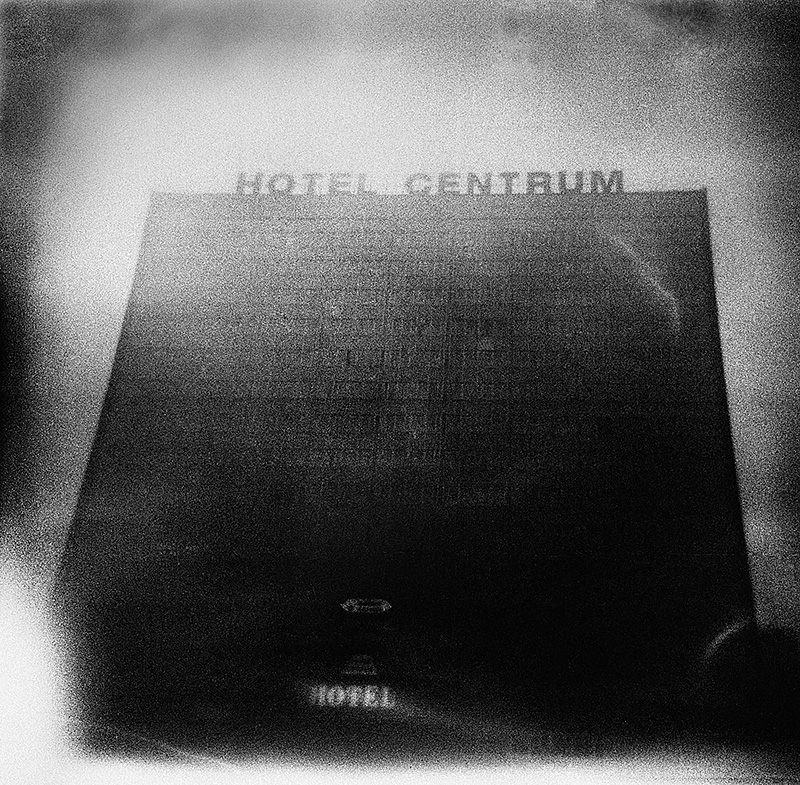 © Michael Ackerman
Michael Ackerman
American. Born in 1967 in Tel Aviv. Lives in Warsaw. Represented by Gallery VU'.
Since his first exhibition, in 1999, Michael Ackerman has made his mark by bringing a new, radical and unique approach. His work on Varanasi, entitled "End Time City," breaks away from all sorts of exoticism or any anecdotal attempt at description, to question time and death with a freedom granted by a distance from the panoramic - whose usage he renewed - to squares or rectangles.

In black and white, with permanent risk that led him to explore impossible lighting, he allowed the grainy images to create enigmatic and pregnant visions. Michael Ackerman seeks - and finds - in the world he traverses, reflections of his personal malaise, doubts and anguish. He received the Nadar Award for his book "End Time City" in 1999, and the Infinity Award for Young Photographer by the International Center of Photography in 1998. In 2009, he won the SCAM Roger Pic Award for his series "Departure, Poland".

His last book "Half Life" has been published in 2010 by Robert Delpire.

In 2014, he collaborated with Vincent Courtois, cellist, and Christian Caujolle, behind the project, in a show called "L'intuition" which proposes a dialogue between photography and music creation. This show was presented, in particular, as part of the festival Banlieues Bleues and for the Rencontres d'Arles 2014.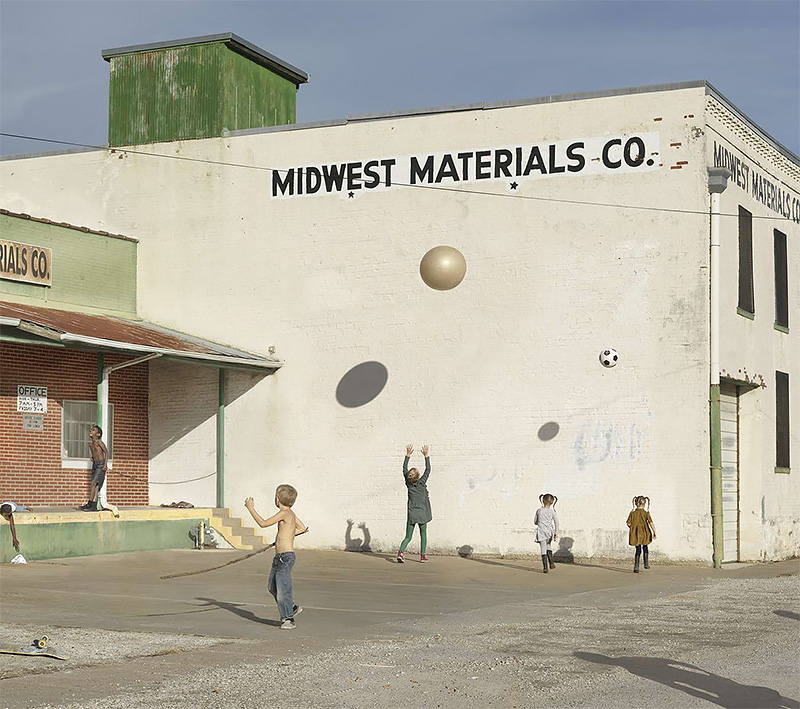 © Julie Blackmon
Julie Blackmon
American, born in 1966.
Born in Springfield, Missouri, Julie Blackmon studied art education and photography at Missouri State University. She has received several national awards for her photographs, including commendation in the 2004 Santa Fe Center of Photography Project Competition, a merit award from the Society of Contemporary Photography, 2005 B&W Magazine Merit Award for Single Image Contest, 2006 1st Place for Domestic Vacations from the Santa Fe Center of Photograph Project Competition, 2006 Critical Mass Book Award Winner for Domestic Vacations, and recognized as American Photo's Emerging Photographer of 2008. Her photographs are included in the permanent collections of the Kemper Museum of Contemporary Art, Kansas City, Museum of Fine Arts, Houston, Toledo Museum of Art, Portland Art Museum, Museum of Contemporary Photography, Chicago, among numerous others.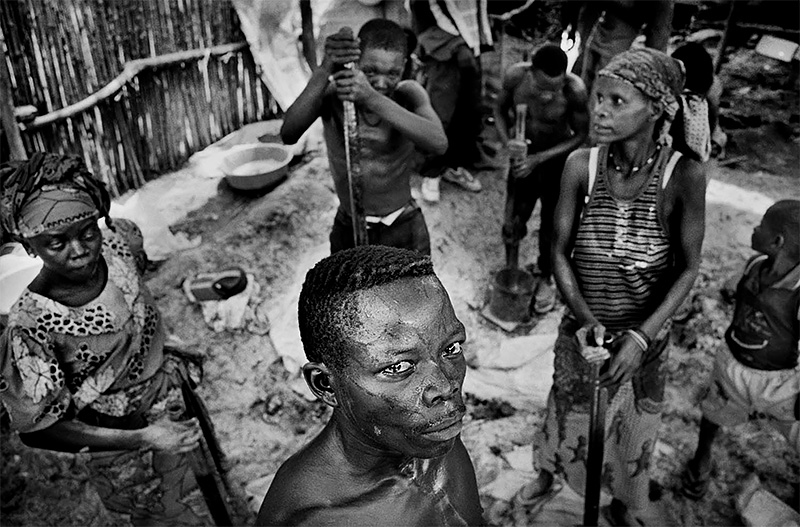 © Marcus Bleasdale
Marcus Bleasdale
British Photographer born in 1968. Living in Oslo.
Over the past eighteen years spent documenting some of the world's most brutal wars Marcus has focused on campaigning against human rights abuses. He has been documenting these issues for Human Rights Watch and he is a contributing photographer for National Geographic Magazine.

Using his background in business and economics and his masters in International Relations from the University of Cambridge, he researches the sources of financing driving the conflicts, which usually leads to the mines, and the armed networks linked to them. Marcus covered the conflicts in Sierra Leone, Liberia, Uganda, The Democratic Republic of Congo, Central African Republic, Somalia, Chad and Darfur, Kashmir and Georgia.

Since 2000 Marcus has worked extensively in eastern Democratic Republic of Congo documenting a war funded by the extraction of the minerals used in every day electronic products. Marcus has partnered with international advocacy groups Human Rights Watch and the Enough Project to engage US and European politicians and multinational companies to change government policy and working practices.

Over the past four years Marcus has been working in the Central African Republic documenting the conflict in the region. The work from Central African Republic won the Amnesty International Award for Media in 2014 and the prestigious Robert Capa Gold Medal from the Overseas Press Club of America in 2015.

Marcus has published three books "One Hundred Years of Darkness" (2002) documenting life along the Congo River after the overthrow of Mboutu"The Rape of a Nation" (2009) documenting the exploitation of natural resources in Eastern Congo and most recently "The Unravelling" (2015) documenting the brutal conflict in the Central African Republic.

He lives in Oslo with his funny and beautiful wife Karin Beate, his exhausting but adorable twin daughters Vilja and Saga and his amazing dog Luna (The Loon).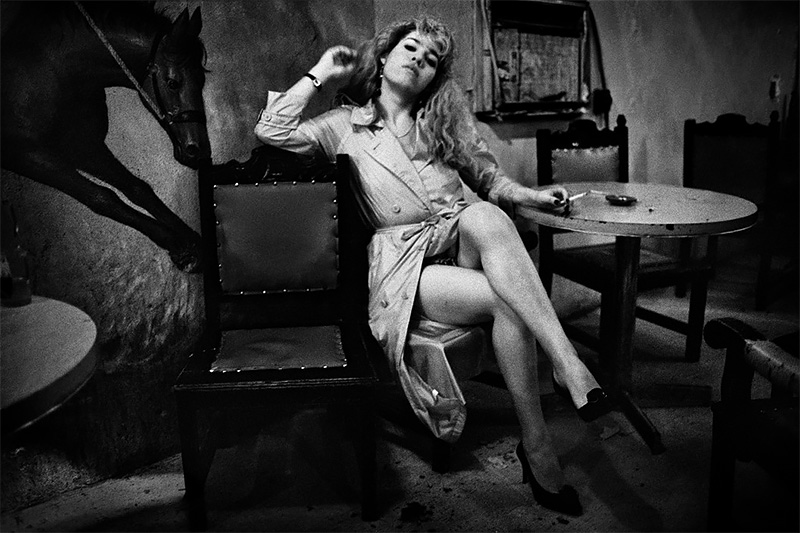 © Antoine D'Agata
Antoine D'Agata
French, born in 1961. Represented by Magnum Photos.
Born in Marseilles, Antoine d'Agata left France in 1983 and remained overseas for the next ten years. Finding himself in New York in 1990, he pursued an interest in photography by taking courses at the International Center of Photography, where his teachers included Larry Clark and Nan Goldin.

During his time in New York , in 1991-92, D'Agata worked as an intern in the editorial department of Magnum, but despite his experiences and training in the US, after his return to France in 1993 he took a four-year break from photography. His first books of photographs, De Mala Muerte and Mala Noche, were published in 1998, and the following year Galerie Vu began distributing his work. In 2001 he published Hometown, and won the Niépce Prize for young photographers. He continued to publish regularly: Vortex and Insomnia appeared in 2003, accompanying his exhibition 1001 Nuits, which opened in Paris in September; Stigma was published in 2004, and Manifeste in 2005.

In 2004 D'Agata joined Magnum Photos and in the same year, shot his first short film, Le Ventre du Monde (The World's Belly); this experiment led to his long feature film Aka Ana, shot in 2006 in Tokyo.

Since 2005 Antoine d'Agata has had no settled place of residence but has worked around the world.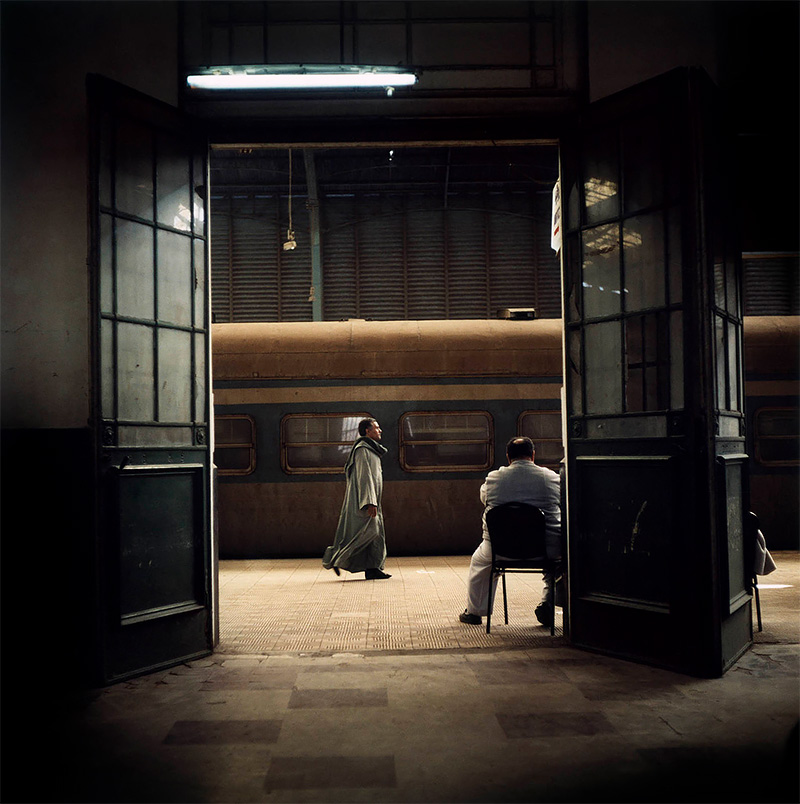 © Denis Dailleux
Denis Dailleux
French, born in 1958. Lives in Cairo. Represented by Gallery VU'.
Imbued with his distinctive delicacy, Denis Dailleux's photographic work appears calm on the surface, yet is incredibly demanding, run through by an undercurrent of constant self-doubt and propelled by the essential personal bond he develops with those (and that which) he frames with his camera.

His passion for people has naturally led him to develop portraiture as his preferred means of representing those whose true self he feels an urge to get closer to. Which he has, with actress Catherine Deneuve as well as with countless anonymous subjects from the slums of Cairo, working with the same discretion, waiting to get from his subjects what he is hoping they will offer him, without ever asking for it, simply hoping that it will happen. That is how he has patiently constructed a unique portrait of his beloved Cairo to create, with black and whites of exemplary classicism and colors of rare subtlety, the definite alternative to the heaps of cultural and touristic clichés which clutter our minds.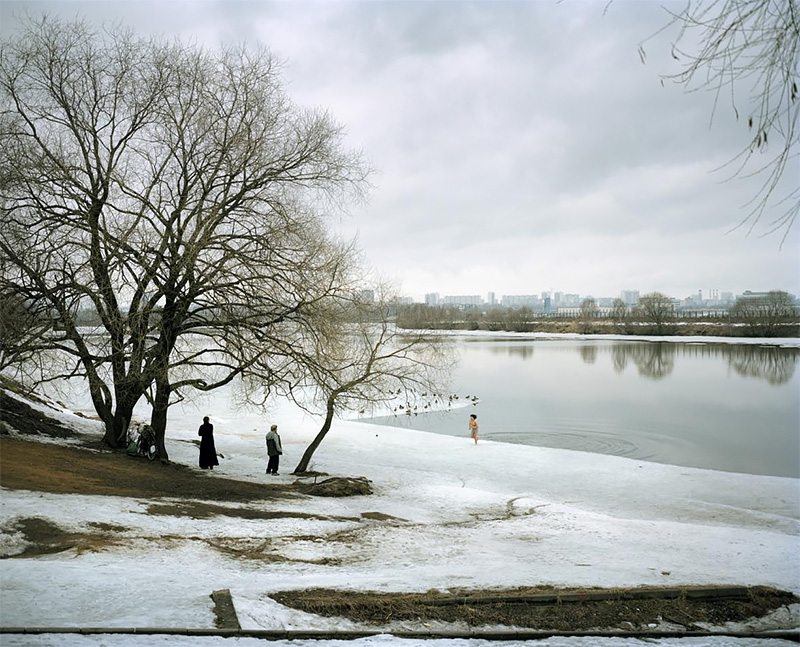 © Alexander Gronsky
Alexander Gronsky
Born in 1980 in Estonia. Lives in Moscow.
Born in Tallinn, Estonia in 1980, Alexander Gronsky currently lives and works in Moscow, Russia. His photographic practice focuses on landscapes. Abandoned and quiet, they offer a reflection on the impact of the environment on local populations.

For his series Less Than One (2006-2009), the photographer travelled to Russia's most isolated regions, where the population density does not surpass one inhabitant per square kilometer. He continues on the same path with The Edge (2008-2009), a documentary essay documenting Moscow enveloped in snow. These wide and hostile expanses are the theater of stories without drama, those of isolated and silent lives. The solemn atmosphere of Gronsky's universe leaves room only for solitude and meditation.

After receiving the Foam Paul Huf prize in 2010 for The Edge, Alexander Gronsky expanded his horizons, travelling to the edges of China's megacities: Shanghai, Chongqing, and Shenzen, where the restless atmosphere creates a disorder nearing chaos. Mountains & Waters (2011) is a series of large-format diptychs in which the photographer applied a Chinese conception of landscape: an intellectual approach rather than a descriptive one.

Pastoral (2008-2012), Gronsky's magnum opus of Russian landscapes was awarded the Aperture Portfolio Prize in 2009. He also received the 3rd prize of the 2012 World Press Photo competition in the "Everyday Life" category. For this series, the photographer returned to Moscow's suburbs to explore it's urban fringes and abandoned terrains.

Schema (2014-2016) is the artist's latest project, which is made up of a series of diptychs realized in collaboration with his partner, the photographer Ksenia Babushkina. Its first chapter was published in the spring of 2016 and the second is set to be published in the winter of 2017.
© Robin Hammond
Robin Hammond
Born in New Zealand in 1975. Represented by Panos Pictures.
Robin Hammond is the recipient of the W.Eugene Smith Fund for Humanistic Photography, a World Press Photo prize, the Pictures of the Year International World Understanding Award and four Amnesty International awards for Human Rights journalism.

He has dedicated his career to documenting human rights and development issues around the world through long-term photographic projects.

Robin won the FotoEvidence Book Award for Documenting Social Injustice which resulted in the publication of his long term project on mental health in Africa, Condemned. The same body of work was exhibited at the photojournalism festival Visa Pour l'Image in France, and in New York, Italy, Belgium.

Winning the Carmignac Gestion Photojournalism Award allowed him to continue his long-term photo project on life in Zimbabwe under the rule of Robert Mugabe. The work culminated in an exhibition in Paris and the publication of his first book 'Your Wounds Will Be Named Silence'. The work went on to be exhibited at Le Recontres in Arles, France and in Milan, Rome, and Cologne and was featured in National Geographic Magazine.

Robin has made a wide variety of other photographic bodies from the impact of climate change on Pacific Island communities to rape used as a weapon of war in Congo and Bosnia, to the poisoning of ecosystems by multi-nationals in developing countries, to the rise of Africa's middle class.

Born in New Zealand, Robin has lived in Japan, the United Kingdom, South Africa and France.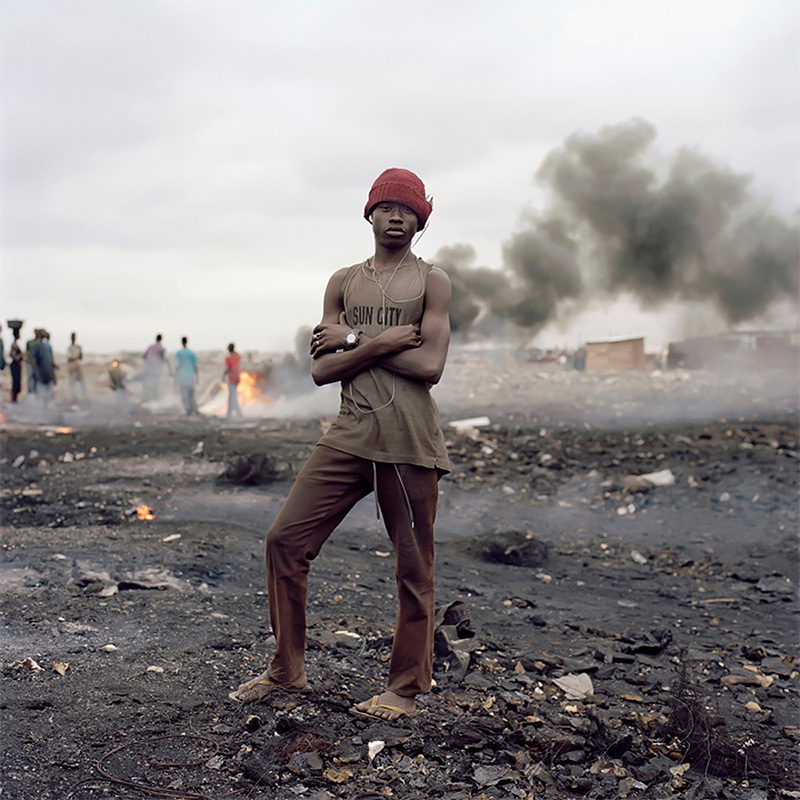 © Pieter Hugo
Pieter Hugo
Born in 1976 in South Africa.
Pieter Hugo (born 1976 in Johannesburg) is a photographic artist living in Cape Town. Major museum solo exhibitions have taken place at The Hague Museum of Photography, Musée de l'Elysée in Lausanne, Ludwig Museum in Budapest, Fotografiska in Stockholm, MAXXI in Rome and the Institute of Modern Art Brisbane, among others. Hugo has participated in numerous group exhibitions at institutions including Tate Modern, the Folkwang Museum, Fundação Calouste Gulbenkian, and the São Paulo Bienal. His work is represented in prominent public and private collections, among them the Museum of Modern Art, V&A Museum, San Francisco Museum of Modern Art, Metropolitan Museum of Modern Art, J Paul Getty Museum, Walther Collection, Deutsche Börse Group, Folkwang Museum and Huis Marseille. Hugo received the Discovery Award at the Rencontres d'Arles Festival and the KLM Paul Huf Award in 2008, the Seydou Keita Award at the Rencontres de Bamako African Photography Biennial in 2011, and was shortlisted for the Deutsche Börse Photography Prize 2012.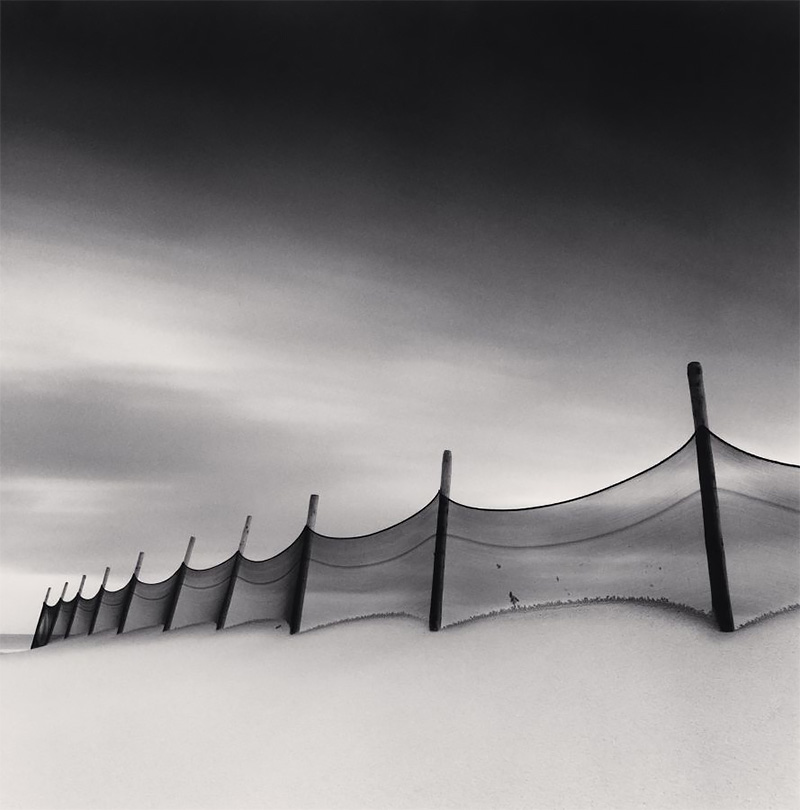 © Michael Kenna
Michael Kenna
English Photographer. Born in 1953.
With more than fifty monographs documenting his travels, Michael Kenna shows no signs of slowing down in his endless pursuit of nature's haunting beauty. Whether working in his native England, Easter Island, the coastal towns of France or the islands in Japan, Kenna seeks places of solitude which speak volumes about humanity.

Barren seascapes, abandoned fishing nets, fragmented piers, mysterious horizons, trees emerging from under snow drifts – these are just some of the images which dominate Michael Kenna's work from Japan. The result of his efforts can be seen in two books, Hokkaido (2006) and Japan (2002), both published by Nazraeli Press.

His newest book, Mont St Michel, continues his passion for solace. Originally built as a community for Benedictine monks, Mont St Michel became a place of prayer, meditation and silence. Kenna made may journeys to Mont St Michel, staying for days at a time, living among the residents, following their codes of silence and prayer. Armed with a camera, Kenna walked the halls, crypts and towers, watching shadows sneak their way around columns and spires, recording the passing of time.

Mont St Michel is dedicated to Michael's father who recently passed away. As Kenna states in his introduction: "My dad was a quiet man, he didn't seem to have a need to talk very much...We walked pretty much everywhere, and I liked to walk with my Dad...I think the time in-between destinations was most special for me. We didn't need to say very much to each other. Walking, observing, listening, waiting. Somehow I associate those walks with my time at Mont St Michel...He taught me that it's alright to walk alone sometimes."

Whether photographing in Mont St Michel, Japan, China, or the United States, Michael Kenna invites the viewer to walk along with him as he captures moments between events, when human presence seems right around the corner and silence is always present...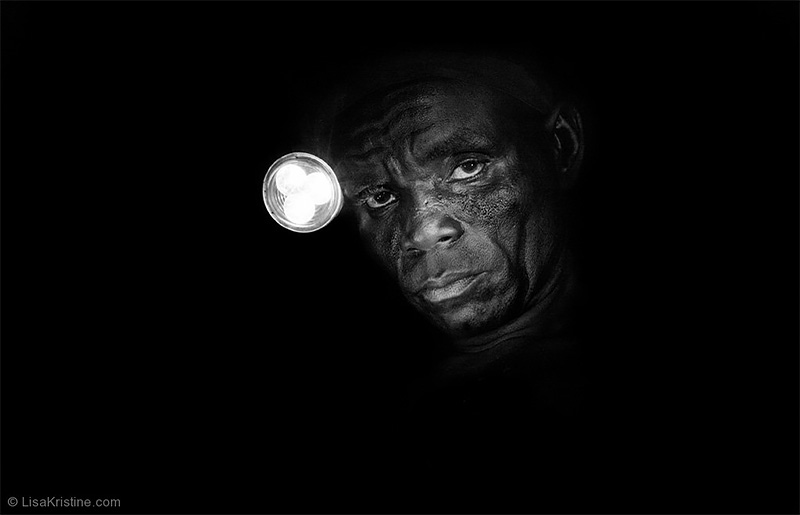 © Lisa Kristine
Lisa Kristine
American Photographer. Born in 1965.
Lisa Kristine is an internationally recognized fine-art photographer, humanitarian, activist, and speaker. For more than 30 years she has documented indigenous cultures and social causes in more than 150 countries across six continents, meeting people at the level of the heart. Lisa's work has been shown in exhibitions and purchased for permanent collections in museums throughout the United States and abroad.

The current that runs through her work is the belief in the inherent dignity of every living being. Lisa masterfully navigates the emotional landscapes of her subjects and their environments, driving awareness around causes such as human trafficking, indigenous wisdom, and global unity.

Lisa's unique blend of still-documentary journalism and fine art in action has garnered widespread acclaim in the world of photography and the international humanitarian stage. She is the recipient of a Lucie Humanitarian Award, presented at Carnegie Hall, honoring the greatest achievements of master photographers. The Archbishop Desmond Tutu, the Queen Mother of Bhutan and Amnesty International, among others, have all endorsed her work. David Clarke, former Head of Photography for the Tate Modern, describes Lisa's arresting images of modern slavery as "a testament to truth and an insightful and inspiring body of evidence which should never and can never be denied."

"I believe that a sound work of art should be captivating each time it is viewed," she says. "A viewer from any place or walk of life can be in direct relationship with the subject within it, and be emotionally and viscerally moved." Lisa oversees every detail of the reproduction process, resulting in a magnificent display of color with the precise hue, value, and intensity of each fine art print.