Welcome to All-About-Photo.com a website entirely dedicated to photography.
Whether a photographer or just a photo enthusiast, you can find all the information you are looking for. Exhibitions, galleries, contests, schools, books, photo labs, equipment, photographers... everything is on All About Photo! Created by photography lovers for photography aficionados, All About Photo tries to reference everything you could be looking for!
Featured Article: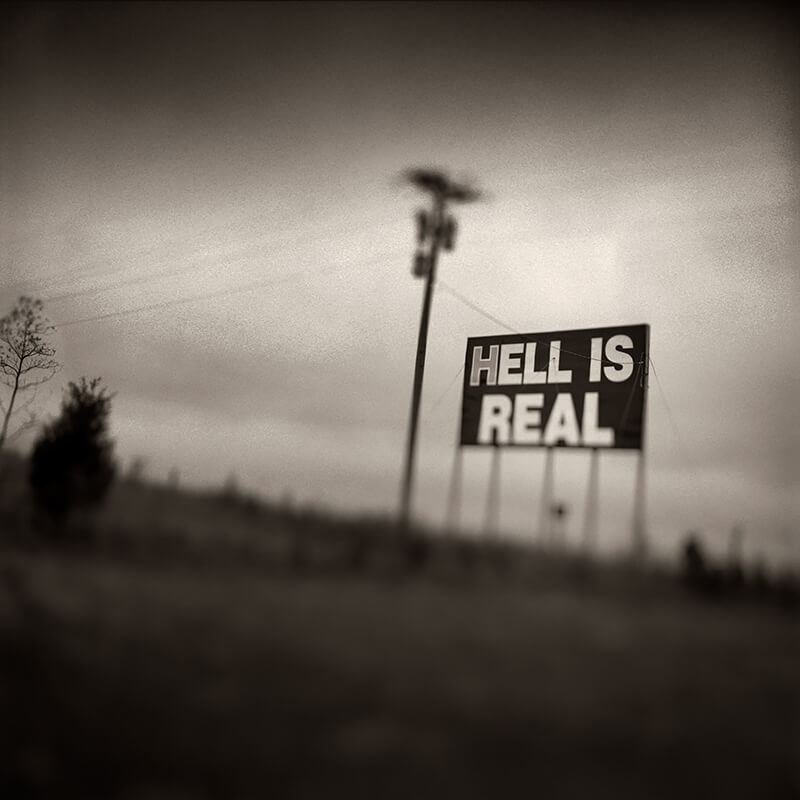 It was like this: a tiny cross on a hillside under a fairly sinister sky. Along with this: a barn in the distance seen through a corn field with "REPENT" painted in giant letters on the roof, big enough to be seen by a passing plane. And this: a home-made billboard that says, "Hell is Real." I know that. Well, as a metaphor, I know that. I saw these pictures made by Bill Vaccaro at a portfolio review. Actually, I think we met outside of the review room at the bar, but either way, these images (…)
Selected Exhibition:
Leica Gallery San Francisco
Start Date: 2017-04-05
| End Date: 2017-05-31
The Gallery at Leica Store San Francisco is excited to announce its upcoming exhibition, The Persistent Image, featuring photographs by San Francisco photographer Pamela Gentile. Photographed over a span of thirty-plus years, the exhibition will uncover an intimate portrait, made in near darkness during screenings of the San Francisco International Film Festival. Gentile, who herself carries a deep appreciation for cinema, captured the festival as the official photographer and seized that opportunity to connect and work alongside some of cinema's most influential figures.
Best Of All About Photo:
Photo Focus:
Constanza Hevia H. is a Chilean photographer who is based in San Francisco, California. Her appreciation and curiosity about the life of ordinary people has led her to use photography as a tool of social observation. Intrigued by everyday life scenes, one of her main goals is to document and leave testimony about the strengths and weaknesses of human nature.
Selected Photographers:


Courtesy Angela Bacon-Kidwell

Featured Photography Book: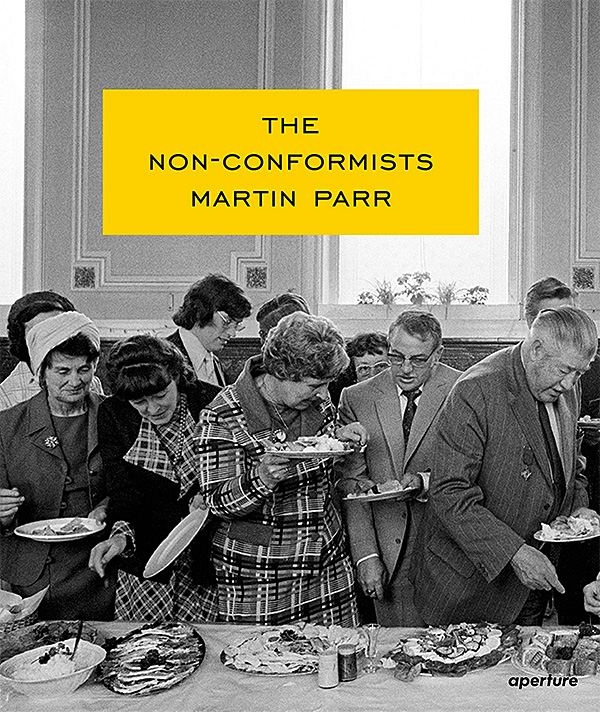 In 1975, fresh out of art school, Martin Parr moved to the picturesque Yorkshire Pennine mill town of Hebden Bridge. Over a period of five years, he documented the town in photographs, showing in particular the aspects of traditional life that were beginning to decline. Susan Mitchell, whom he had met in Manchester and later married, joined Parr in documenting a year in the life of a small (…)
Selected Photo Contests:
Dates: Close on May 17, 2017
Category: All
Entry Fee: Up to four images $24
Prize: Exhibition
Abstraction in art and photography is defined as the use of a visual language of color, shape, form, and line to create an image that may exist with an independence from visual references in the real world.
Juror: Blue Mitchell: Blue Mitchell is an independent publisher, curator, educator, and photographer. Based in Portland, OR, he has been involved with many facets of the photographic arts. He is the founder of One Twelve Publishing which originates photography based pro-jects in both print and online gallery formats. One Twelve published their first monograph, a book of large-format photography.
Dates: Close on April 28, 2017
Category: Amateur
Entry Fee: Between $10 and $45
Creative Quarterly (CQ) magazine's 48th international juried competition is now open for entries and both professionals and students are invited to apply. CQ is seeking for the best art, advertising, design, illustration and photography done in the past six months. The wining works will appear in the Winter issue of Creative Quarterly and be exhibited in CQ's online gallery, as well as entered in the Magazine's year-end juried competitions, where the top 100 pieces for 2017 will be selected.
Dates: Close on May 16, 2017
Category: All
Hosted by:
LensCulture
Territory: Worldwide - Theme: Open
Entry Fee: $20 USD for single image, $60 for series
Prize: Cash Prize
LensCulture and legendary photography agency Magnum Photos are seeking the best in global contemporary photography for the second annual Magnum Photography Awards. Photographers working at all levels are eligible to participate-professionals, emerging talents, students and passionate amateurs. Likewise, photographers of all ages and all cultures are encouraged to take part in this worldwide celebration of talented image-makers.
Our distinguished international jury will select 12 Winners, 8 Jurors' Picks and 20 Finalists. Awards will be given in six categories: Documentary, Street, Portrait, Fine Art, Photojournalism and Open.
Magnum and LensCulture have worked hard to make this year's edition an unparalleled opportunity for exposure and recognition. Our official media partner BBC Culture will be sharing top submissions throughout the competition to their global audience of 3.5 million and then will publish a series of features on selected winners. In addition, all the Winners, Finalists and Jurors' Picks will be digitally exhibited at the Photographers' Gallery in London.
The winning photographers will also receive exclusive access to Magnum photographers' workshops around the world and have their work shown to industry insiders online and at festivals all over the globe. These Awards aim to offer an unprecedented level of international exposure from two of the largest organizations in the photographic community. So, don't delay, enter now!