French Photographer | Born: 1961
Born in Marseilles, Antoine d'Agata left France in 1983 and remained overseas for the next ten years. Finding himself in New York in 1990, he pursued an interest in photography by taking courses at the International Center of Photography, where his teachers included Larry Clark and Nan Goldin.

During his time in New York , in 1991-92, D'Agata worked as an intern in the editorial department of Magnum, but despite his experiences and training in the US, after his return to France in 1993 he took a four-year break from photography. His first books of photographs, De Mala Muerte and Mala Noche, were published in 1998, and the following year Galerie Vu began distributing his work. In 2001 he published Hometown, and won the Niépce Prize for young photographers. He continued to publish regularly: Vortex and Insomnia appeared in 2003, accompanying his exhibition 1001 Nuits, which opened in Paris in September; Stigma was published in 2004, and Manifeste in 2005.

In 2004 D'Agata joined Magnum Photos and in the same year, shot his first short film, Le Ventre du Monde (The World's Belly); this experiment led to his long feature film Aka Ana, shot in 2006 in Tokyo.

Since 2005 Antoine d'Agata has had no settled place of residence but has worked around the world.
Source Magnum Photos
Agency: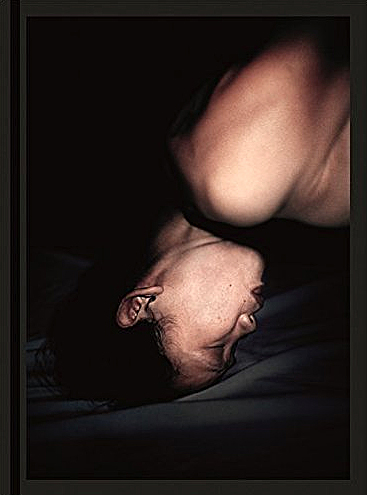 Author: Antoine D'Agata
Publisher: Prestel
Year: 2014 - Pages: 560
This monumental collection of d'Agata's controversial work is a cult classic and companion to one of the most talked-about photography exhibitions of the past decade, available now for the first time in English. Containing striking images of people living on the fringes of society, Antibodies is a challenging and captivating collection from one of the most renowned photographers working today. Antoine d'Agata has traveled the world's darkest corners collecting images of prostitutes, addicts, war-torn communities, and the homeless. A nomad himself, d'Agata tackles subjects often left untouched, unnoticed, or ignored. Frequently compared to his mentors Nan Goldin and Larry Clark, d'Agata's work, for all its grim and occasionally terrifying realism, bears the hallmarks of timeless photographs. This volume features images from a number of d'Agata's series, interspersed with short texts as well as essays and commentary. Antibodies was awarded the 2013 Arles Book Prize, and is certain to become one of the most sought-after photography books of the year.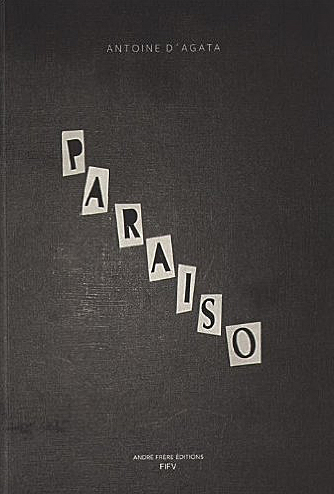 Author: Antoine D'Agata
Publisher: Andre Frere Editions
Year: 2014 - Pages: 64
Sordid, grimey and unapologetic, this is the photographic diary kept by controversial photographer Antoine dAgata during the 2012 International Festival of Photography in Valparaíso, Chile. As usual, he spends his time there immersed in a world of drugs and prostitution in order to narrate the dark underworld of urban life first-hand. Tales of a past relationship with a woman in Phnom Penh are interwoven with the present moment, snippets of email correspondence and streams of consciousness that border on nonsensical musings, while flashbulb images of drug use and sex interject to create a schizophrenic rollercoaster repulsive and strangely fascinating.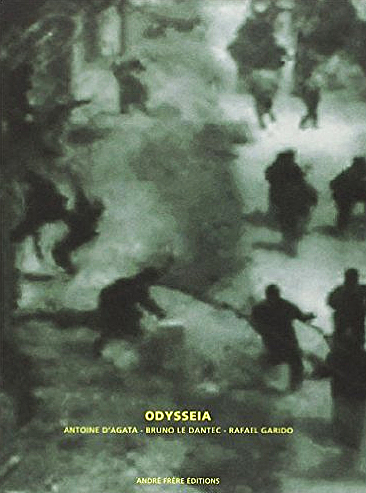 Author: Antoine D'Agata, Rafael Garrido, Bruno Le Dantec
Publisher: Andre Frere Editions
Year: 2014 - Pages: 192
Personal odyssey is the focus of this body of photographic and video works by Antoine DAgata. The raw French photographer sought out migrants in Bulgaria, Greece, Hungary, Slovakia, Ukraine, Libya, Morocco and Tunisia in order to experience, document and understand the often harsh reality of their journeys. In a desperate quest to reach a better life in Europe, many migrants inhabit deteriorating urban landscapes, endure detention centres and slip past ports and borders undetected, fully aware of the danger and illegality of their situation, and nameless to the world. Includes striking photos and images from videos, statistical data and texts by Bruno Le Dantec and Rafael Garido.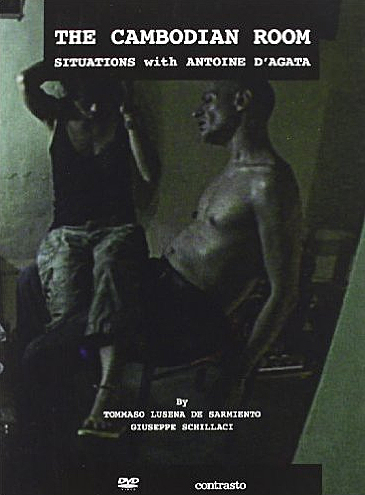 Author: Tommaso Lusena de Sarmiento, Giuseppe Schillaci, Christian Caujolle
Publisher: Contrasto
Year: 2013 - Pages: 60
Antoine D'Agata, Magnum photographer since 2004, is in Phnom Penh, Cambodia, where his artistic trail seems to reach an utmost point. After devoting himself to depicting desolated landscapes and borderline realities, D'Agata focuses his art on his intimate human relations. His latest work focuses on body and flesh, in a narrow room.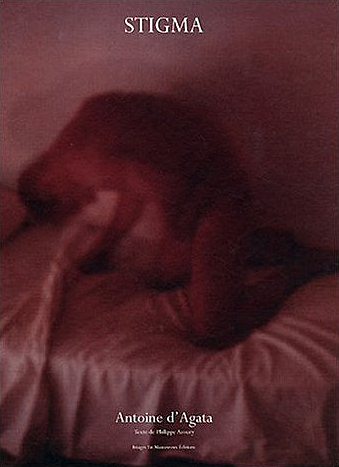 Author: Philippe Azoury, Antoine D'Agata
Publisher: Images En Manoeuvres
Year: 2009 - Pages: 64
A dark and brooding photographic investigation into the less glamorous side of prostitution and the people and bodies that occupy this world. In his accompanying text Philippe Azoury captures the atmosphere found in these images succinctly; In the obscure darkness where flesh, words and thought disappear in a pool of putrefaction, deviation and excess seem to have granted them special awareness of what it is to exist. Their voiceless cries express the unbearable feeling that their own existence has gone too far. The bare crudity of the human condition fixed on photograph.