English Photographer | Born: 1953
Michael Kenna was born in Widnes, England in 1953. As one of 6 children born to a working class Irish-Catholic family, he initially aspired to enter the priesthood but his passion for the arts led him to The Banbury School of Art where he studied painting and then photography. Later he attended The London College of Printing and began working as a photographer and artist. He moved to San Francisco in 1977 where he was astounded by the number of galleries the city housed which allowed artists to showcase and sell their work. San Francisco has remained his home ever since.

Michael Kenna's work has often been described as enigmatic, graceful and hauntingly beautiful much like the Japanese landscape. Kenna first visited Japan in 1987 for a one-person exhibition and was utterly seduced by the country's terrain. Over the years he has traveled throughout almost the entire country constantly taking photographs. From these many treks the book Japan, featuring 95 of these photographs, was conceived.

The simplicity and clarity of Kenna's Japan alludes to rather than describes his subject allowing the viewer to have a completely unique and tailored interpretation. He has described this body of work as, "more like a haiku rather than a prose"; his work being like photographs written in short poem form. Kenna's photographs are often made at dawn or in the dark hours of night with exposures up to 10 hours. Kenna has said "you can't always see what's otherwise noticeable during the day... with long exposures you can photograph what the human eye is incapable of seeing".

Michael Kenna's prints have been shown in numerous exhibitions throughout the world with permanent collections in the Bibliotheque, Paris; The Museum of Decorative Arts, Prague; The National Gallery of Art, Washington DC; and the Victoria and Albert Museum, London. Kenna has also done a great deal of commercial work for such clients as Volvo, Rolls Royce, Audi, Sprint, Dom Perignon and The Spanish Tourist Board. Japan is one of 18 books of Kenna's photography to have been published to date.
supervisionnewyork.com
Agency:
Galleries:
Website: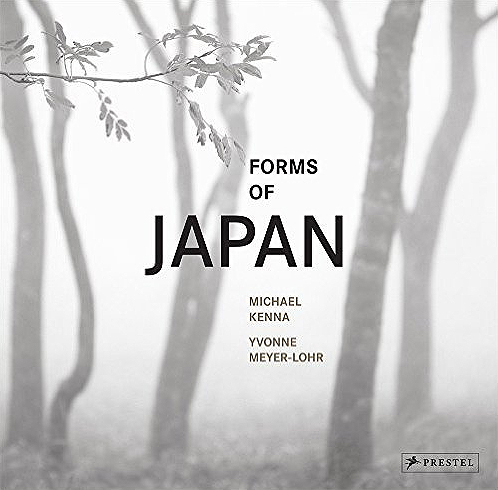 Author: Yvonne Meyer-Lohr, Michael Kenna
Publisher: Prestel
Year: 2015 - Pages: 304
This beautiful book presents a meditative, arresting, and dazzling collection of 240 black-and-white images of Japan, made over almost 30 years by the internationally renowned photographer Michael Kenna. A rocky coast along the sea of Japan; an immense plain of rice fields in the snow; Mount Fuji towering over misty wooded hills; silent temples devoid of people but brimming with Buddhist deities; a Torii gate mysteriously emerging from moving clouds and water--these are a few images from this remarkable collection of photographs by Michael Kenna, whose black-andwhite work is highly renowned. Forms of Japan, brilliantly designed by Yvonne Meyer-Lohr, is organized into chapters simply titled, "Sea," "Land," "Trees," "Spirit," and "Sky." The quietly evocative photographs, often paired with classic haiku poems of Basho, Buson, Issa, and others, provide a contemplative portrait of a country better known for its energy and industry. Gorgeously reproduced to convey the enormous subtleties that exist in Michael Kenna's traditional black-and-white silver prints, the photographs in this book include both well-known and previously unpublished images from all corners of Japan: Hokkaido, Honshu, Kyushu, Okinawa, and Shikoku.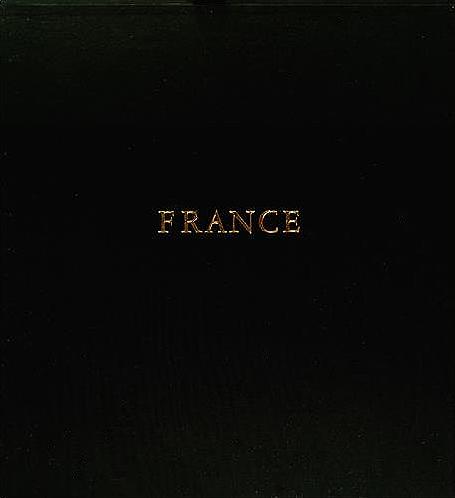 Author: Michael Kenna
Publisher: Nazraeli Press
Year: 2014 - Pages: 312
Nazraeli Press is thrilled to announce Michael Kenna's long-anticipated monograph on France. Kenna first visited France in 1973 and has been photographing there since the early 1980s. He has produced thousands of photographs on subjects such as Mont St Michel, Le Notre's Gardens, the Calais Lace Factories and Chateau Lafite Rothschild. 'France' encompasses work from these projects and many others. Comprising 275 duotone plates, this gorgeous new book was edited by the artist himself, who selected both well-known and previously unpublished material from his own archive.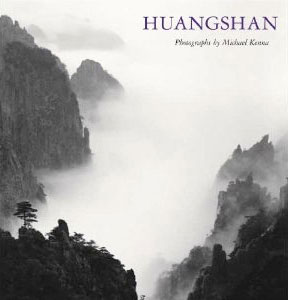 Author: Michael Kenna
Publisher: Nazraeli Press
Year: 2011 - Pages: 72
Huangshan is the name given to a whole range of mountains in Anhui province in eastern China. Also called Yellow mountain, the range is particularly known for its uniquely-shaped granite peaks, ubiquitous pine trees that literally grow out of the rock faces, and the ever changing configurations of flowing clouds as seen from above. Huangshan has been a source of inspiration and a muse for Chinese painters and poets throughout history. It continues to inspire artists today, including Michael Kenna. These forty-six photographs, which Kenna made over a period of three years, capture both the sublimity and grandeur of these peaks, and quietly reflect on our human interaction with nature. Kenna has written a brief introduction which describes some of his experiences on Huangshan.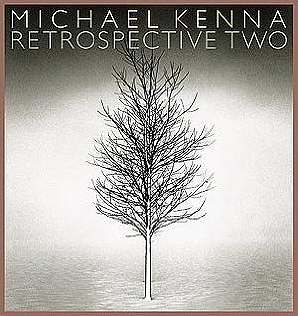 Author: Michael Kenna
Publisher: Nazraeli Press
Year: 2005 - Pages: 172
Published as a companion book to the artist's Twenty Year Retrospective, Michael Kenna: Retrospective Two presents an overview of Kenna's landscape photographs made between 1994 and 2004. Michael Kenna is arguably the most influential landscape photographer of his generation. The subject of over 20 books and hundreds of solo exhibitions throughout Asia, Australia, Europe and the United States, Michael Kenna often works at dawn or during the night. He concentrates primarily on the interaction between the ephemeral atmospheric conditions of the natural landscape, and human-made structures and sculptural mass.