South African Photographer | Born: 1976
Pieter Hugo was born 1976 and grew up in Cape Town, South Africa. He is a South African photographer who primarily works in portraiture and whose work engages with both documentary and art traditions with a focus on African communities. Hugo is self-taught, having picked up a camera aged 10. He remembers the first image he printed, which was a homeless person in Johannes. After working in the film industry in Cape Town, Pieter Hugo spent a two-year Residency at Fabrica, Treviso, Italy.

Hugo has called himself 'a political-with-a-small-p photographer... it's hard not to be as soon as you pick up a camera in South Africa'. He believes that "the power of photography is inherently voyeuristic but I want that desire to look to be confronted." He also states that he is 'deeply suspicious of the power of photography'. Early on in his career he noticed that, "he often found himself being critically scrutinized by the subject he was photographing. It was then that he decided to switch to a larger and more cumbersome format of photography, one that would require negotiating consent and dialogue with the person being photographed - a more sedate and contemplative approach." He is known to use a Hasselblad camera and regularly shoots in the 4x5 format. His influences range from South African photojournalist David Goldblatt to Boris Mikhailov. However, his work reacts against 'the culture of realism that defined South African photography in the struggle years.' Hugo's first major photo collection Looking Aside' consisted of a collection of portraits of people "whose appearance makes us look aside", his subjects including the blind, people with albinism, the aged, his family and himself. Explaining his interest in the marginal he has said, "My homeland is Africa, but I'm white. I feel African, whatever that means, but if you ask anyone in South Africa if I'm African, they will almost certainly say no. I don't fit into the social topography of my country and that certainly fuelled why I became a photographer." This was followed by "RWANDA 2004: VESTIGES OF A GENOCIDE" which the Rwanda Genocide Institute describes as offering "a forensic view of some of the sites of mass execution and graves that stand as lingering memorials to the many thousands of people slaughtered." His most recognized work is the series called 'The Hyena & Other Men' and which was published as a monograph. It has received a great deal of attention.

Hugo won first prize in the Portraits section of the World Press Photo 2005 for a portrait of a man with a hyena. In 2007, Hugo received the Standard Bank Young Artist Award 07. Hugo was also working on a series of photographs called 'Messina/Mussina' that were taken in the town of Musina on the border between Zimbabwe and South Africa and which was published as a monograph.[5] At the time Colors magazine asked Hugo to work on an AIDS story and he was fascinated by the marginal aspect of the town. This was followed by a return to Nigeria with 'Nollywood', which consists of pictures of the Nigerian film industry. 'Permanent Error' followed in 2011 where Hugo photographed the people and landscape of an expansive dump of obsolete technology in Ghana. Sean O'Toole writes 'if Nollywood was playfully over-the-top, a smart riposte to accusations of freakishness and racism levelled at his photography..., Permanent Error marks Hugo's return to a less self-reflexive mode of practice.' In 2011 Hugo collaborated with Michel Cleary and co-directed the video of South African producer/DJ Spoek Mathambo's cover version of Joy Division's She's Lost Control, the fourth single from his album Mshini Wam.

Commissioned by Italian luxury label Bottega Veneta, Hugo photographed models Amanda Murphy and Mark Cox for the brand's spring/summer 2014 campaign, with the images shot in a wood in New Jersey.

In the Spring of 2014, Hugo was commissioned by Creative Court[14] to go to Rwanda and capture stories of forgiveness as a part of Creative Court's project Rwanda 20 Years: Portraits of Forgiveness.[15] The project was displayed in The Hague in the Atrium of The Hague City Hall for the 20th commemoration of the 1994 genocide in Rwanda. A selection of the photos have also been displayed in New York at the exhibition "Post-Conflict" which was curated by Bradley McCallum, Artist in Residence for the Coalition for the International Criminal Court.
Source Wikipedia
Agency:
Galleries:
Website: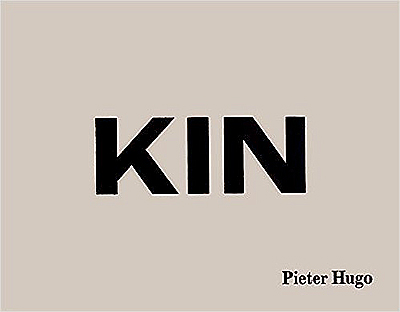 Author: Pieter Hugo
Publisher: Aperture
Year: 2015 - Pages: 164
ieter Hugo (born 1976) has garnered critical acclaim for his series of portraits and landscapes, each of which explores a facet of his native South Africa and neighboring African countries, including the film sets of Nigeria's Nollywood; toxic garbage dumps in Ghana; sites of mass executions in Rwanda; as well as albinos, the Hyena Men of Nigeria, honey collectors and garbage scavengers. Kin, a collection of images shot throughout South Africa over the past decade, focuses instead on the photographer's family, his community and himself. Writer John Mahoney characterizes it as the artist's first major work to focus exclusively on his personal experience in his native South Africa, a place defined by centuries of political, cultural and racial tensions and contradictions. Hugo describes his series as "an engagement with the failure of the South African colonial experiment and my sense of being 'colonial driftwood.' South Africa is such a fractured, schizophrenic, wounded and problematic place ... How does one take responsibility for history, and to what extent should one try? How do you raise a family in such a conflicted society?" This work attempts to address these questions and reflect on the nature of conflicting personal and collective narratives.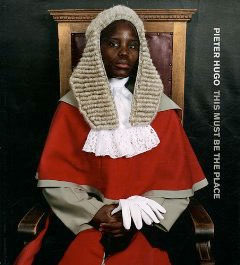 Author: Pieter Hugo, TJ Demos
Publisher: Prestel Publishing
Year: 2012 - Pages: 228
Filled with startling portraits of Africa's raw and tragic beauty, this first retrospective of Pieter Hugo's award-winning work collects the most important images from the photographer's career to date. Pieter Hugo has been documenting his native continent of Africa since his late teens. An autodidact, he was eventually drawn to portraiture, an interest that culminated with his hugely popular book, The Hyena and Other Men. Since that book, Hugo has continued to earn high praise while testing the limits of the traditional portrait. As Aperture magazine observes, "Hugo maneuvers through the muddy waters of political engagement, documentary responsibility, and the relationship of these to his own aesthetic." In the books Nollywood and Permanent Error he suffuses a journalist's perspective and a voyeur's theatricality into images of Africa's people and environment. This retrospective volume collects photographs from each of his earlier series as well as portraits and landscapes that have never been shown or published before. Essays by three esteemed photographic critics contextualize Hugo's career Hugo's career within the realm of contemporary photography. Full-page color illustrations highlight Hugo's extraordinary talent for teasing out the subtleties in otherwise stark images.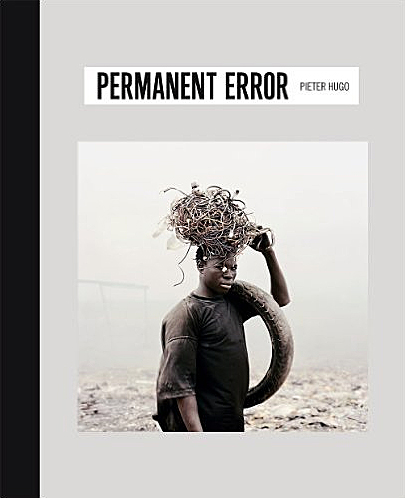 Author: Pieter Hugo
Publisher: Prestel Publishing
Year: 2011 - Pages: 112
This great publication from the award-winning photographer Pieter Hugo reveals the devastating consequences of toxic waste on one community in Africa. In his previous well-received volumes of photographs, Hugo offers unflinching yet striking portraits of humans, animals, societies, and landscapes that shock and disturb, but also demand our attention. In Permanent Error, he documents a garbage dump in Ghana that has become the repository for discarded computers from around the world. These haunting images document the true cost of a misguided policy-the shipping of millions of tons of obsolete computers to developing countries. The computers are burned to extract valuable metals, effectively turning the site into a toxic wasteland that contaminates air, soil, and groundwater for miles around. These amazing portraits tell a story of a marginal community overwhelmed by poverty, but where human strength and resilience shine through the inhuman conditions Hugo lays bare.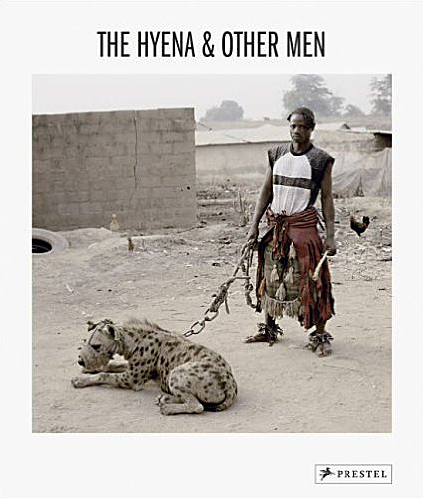 Author: Pieter Hugo
Publisher: Prestel Publishing
Year: 2008 - Pages: 80
Many myths surround the "Hyena Men" who haunt the peripheries of Nigeria's cities. Accompanied by hyenas, rock pythons and baboons, these men earn a living by performing before crowds and selling traditional medicines. Pieter Hugo's extraordinary portraits of their liminal existence reveal an uncanny world of complex, codependent relationships, where familiar distinctions between dominance and submission, wildness and domesticity, tradition and modernity are constantly subverted. Nigerian journalist Adetokunbo Abiola introduces readers to the "Hyena Men," explaining the traditions and mystique behind their practices. Presented in thirty-five full-color plates, these intense portraits reveal why Hugo is one of the most exciting young photographers at work today.