Country: United Kingdom | Born: 1968
Marcus Bleasdale is a British photojournalist, born in the UK to an Irish family. He spent over twelve years covering the conflict within the borders of the Democratic Republic of Congo and the work was published in his book One Hundred Years of Darkness, his second book The Rape of a Nation addressed the issues of the conflct being fuelled by natural resource exploration and was awarded the best photojournalism books of the year in 2009 by POYi in the USA. His work on human rights and conflict has been shown at the United States Senate, US House of Representatives, The United Nations and the Houses of Parliament in the UK. He works regularly with Human Rights Watch, Medecins Sans Frontieres and other NGOs to highlight health and human rights issues in several countries. He works to cover issues which are underreported by mainstream media. In 2007, Human Rights Watch and the Open Society Institute awarded Bleasdale a grant to continue his work on justice and accountability in the DRC. Bleasdale is currently based in Oslo, Norway with his wife Karin Beate and is an owner and member of VII Photo.
Source Wikipedia
Gallery:
Website: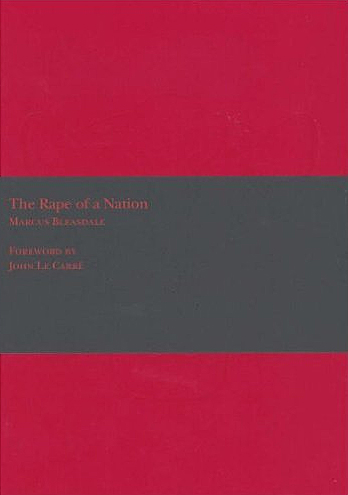 Author: Marcus Bleasdale
Publisher: Schilt Publishing
Year: 2010 - Pages: 240
'The continuing human tragedy of Congo is not a statistic. It is a continuing human tragedy. It is fourteen hundred and fifty tragedies every day. It is countless more than that if you includ the orphaned, the bereaved, the widowed, and all the riples of truncated lives that spread from a single death. It is you and me and our children and our parent, if we had the bad luck to be born into the world this book portrays. But Congo has one secret that is hard to pass on if you haven't learned it at first hand. Look carefully and you will find it in these pages: a gaiety of spirit and a love of life that, even in the worst of times, leave the pampered Westerner moved and humbled beyond words." Excerpt from the foreword.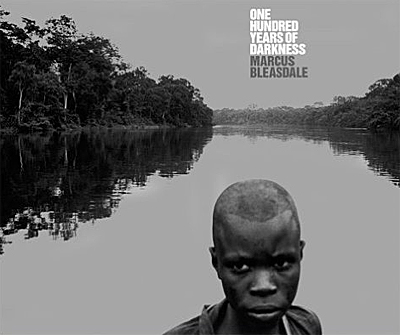 Author: Marcus Bleasdale, Jon Swain
Publisher: Pirogue Pr
Year: 2003 - Pages: 144
Published to mark the centenary of Joseph Conrad's "Heart of Darkness" this large format book of black and white photographs of contemporary Congo combines haunting images by Marcus Bleasdale with an essay by Jon Swain of London's Sunday Times. Each photograph is accompanied by a quote from the classic novel and extended captions detail life today in the former Belgian colony. This book is based on Marcus Bleasdale's travels throughout Congo between 2000 and 2002. 82 tri-tone photographs. 290mm wide x 245mm deep.