From April 28, 2023 to June 02, 2023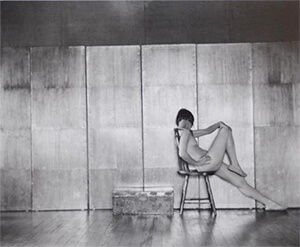 369 Montezuma Ave
Santa Fe, NM 87501
This year Scheinbaum & Russek participated in the Photography Show presented by AIPAD in New York. The fair was a great success for exhibitors and attendees alike. Photography dealers from the world over exhibited an incredible array of 19th, 20th, and 21st century images. The fair was complemented by daily educational lectures, conversations, and tours, some of which you can view online through the Aipad website.

For this year's fair, we curated the booth as we would an exhibition in our gallery. Each wall was thematic, presenting quintessential works by photographers that exemplify our continued interest in important works from the 20th century.

Our approach was met with great success. Success not only measured by sales but by the response to the works on our walls. This was especially noted by seasoned collectors many museum groups and curators in attendance.

For this exhibition, THE QUINTESSENTIAL IMAGE, we re-created our AIPAD exhibition as best we could for you, our Santa Fe community. For those of you who were unable to attend the fair in New York, we are bringing the fair to you!