For International Women's Day, we would like to celebrate all the amazing women photographers! Women have made significant contributions to photography since the very origins of the invention of the process. And even if today, photography is often seen as art still dominated by men, thanks to the conviction and passion of many great women, photography has achieved a sublime state of both art and discipline.
Anna Atkins, Julia Margaret Cameron, Frances Benjamin Johnston, Dorothea Lange, Margaret Bourke White, Berenice Abbott, Diane Arbus, Imogen Cunningham, Lee Miller, Tina Modotti, Graciela Irturbide, Ilse Bing, Martine Franck, Claude Cahun, Germaine Krull, Mary Ellen Mark, Dorothy Norman, Inge Morath, Lisette Model to name only a few, have led the path for the women photographers who are working today.
Thank you to all of them for their courage and dedication! Here are some of the best women photographers who are featured on All About Photo:
Ami Vitale
Nikon Ambassador
and
National Geographic magazine
photographer Ami Vitale has traveled to more than 100 countries, bearing witness not only to violence and conflict, but also to surreal beauty and the enduring power of the human spirit. Throughout the years, Ami has lived in mud huts and war zones contracted malaria, and donned a panda suit— keeping true to her belief in the importance of "living the story." In 2009, after shooting a powerful story on the transport and release of one of the world's last white rhinos, Ami shifted her focus to today's most compelling wildlife and environmental stories.
Instyle Magazine
named Ami one of fifty
Badass Women
, a series celebrating women who show up, speak up and get things done. She appeared alongside a group of incredible women including Jane Goodall, Christiane Amanpour, and Ruth Bader Ginsburg. She has been named Magazine Photographer of the year in the International Photographer of the Year prize, received the Daniel Pearl Award for Outstanding Reporting, and named Magazine Photographer of the Year by the National Press Photographers Association, among others. She is a five-time recipient of WordPress Photos, including 1st Prize for her 2018 National Geographic magazine story about a community in Kenya protecting elephants. She published a best-selling book, Panda Love, on the secret lives of pandas. She is a featured speaker for the National Geographic LIVE series, and frequently gives talks and workshops throughout the Americas, Europe, and Asia.
Her photographs have been commissioned by nearly every international publication and exhibited around the world in museums and galleries. She is a founding member of
Ripple Effect Images
, an organization of renowned female scientists, writers, photographers, and filmmakers working together to create powerful and persuasive stories that shed light on the hardships women in developing countries face and the programs that can help them. She is also on the Photojournalism Advisory Council for the Alexia Foundation.
Currently based in Montana, Ami Vitale is a contract photographer with National Geographic magazine and frequently gives workshops throughout the Americas, Europe and Asia.
Ami Vitale's Website
All about Ami Vitale
Ami Vitale talks about Climate Change Awareness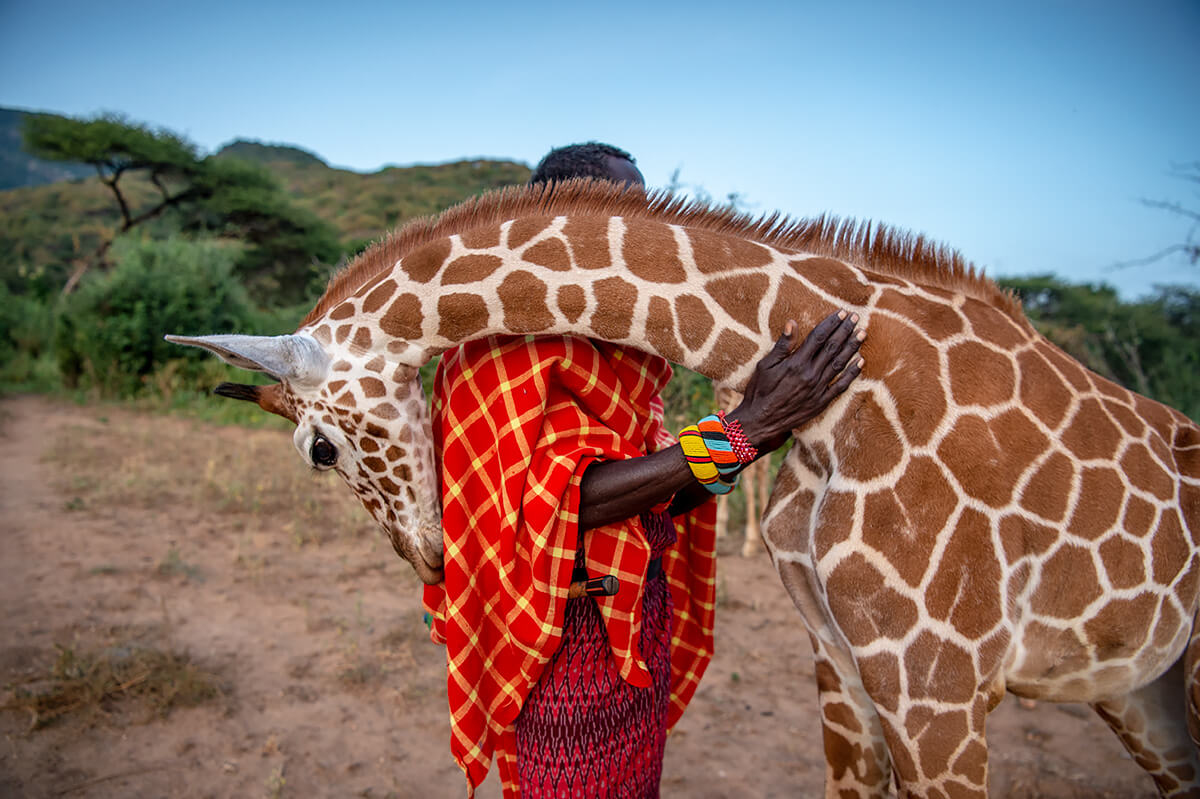 Wildlife keeper Lekupinai is nuzzled by Twiga, an orphaned giraffe in Namunyak wildlife conservancy in northern Kenya. Twiga has been rehabilitated and returned to the wild along with three other orphaned giraffes at Sarara camp. Today, giraffes are undergoing a silent extinction. Giraffe populations have dropped nearly 30 percent in three decades, plummeting from approximately 155,000 in the late 1980s to about 110,000 today. Reticulated giraffe number fewer than 16,000. The decline is thought to be caused by habitat loss and fragmentation and poaching, but with the lack of long-term conservation efforts in the past, it's hard to know exactly.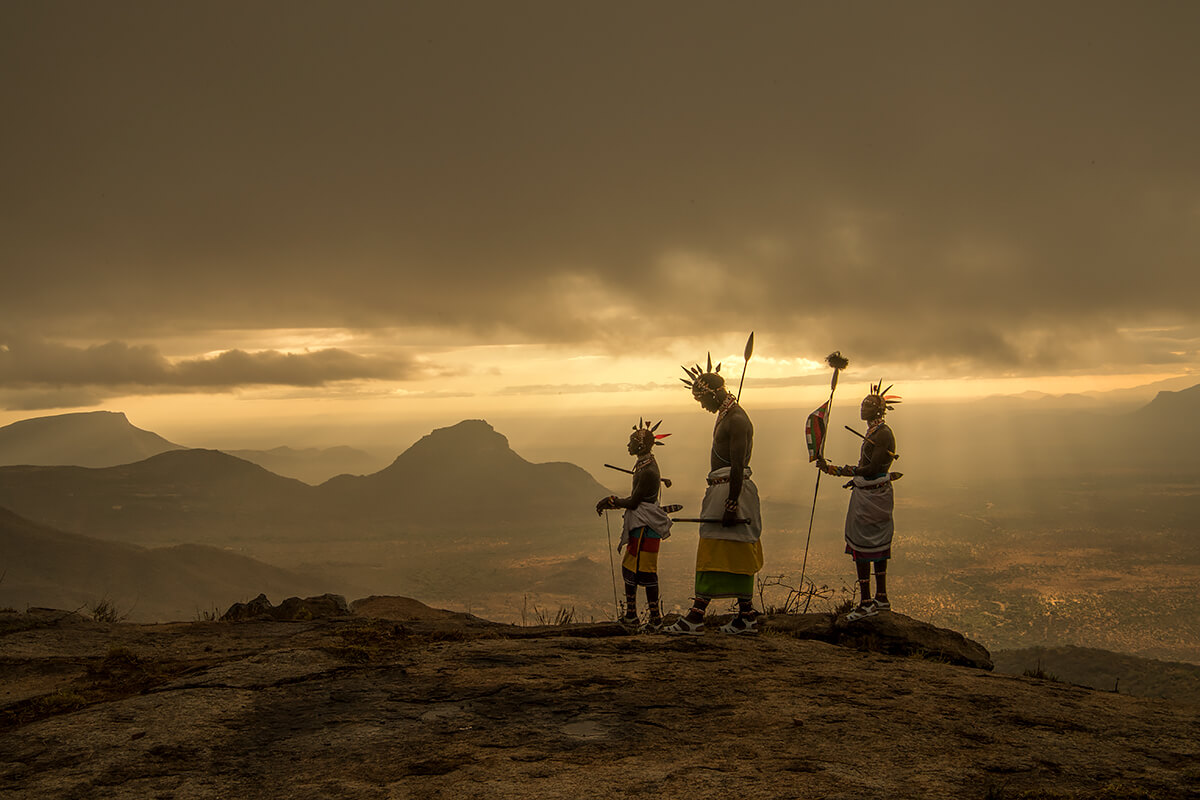 Samburu warriors stand at the top of northern Kenya's Mathews Range where the 850,000-acre Namunyak Wildlife Conservancy is situated. The area is home to Africa's second-largest elephant population. There community-based wildlife keepers, like these Samburu warriors, are working to rehabilitate abandoned and orphaned elephants in order to eventually return them to the nearby wild herds. In many ways, community-based conservation is likely to be the only viable alternative for vast tracts of Africa, in the parts beyond agriculture and where big animals and nomadic pastoralists still make their home. This elephant sanctuary is the culmination of a two-decades-long process of tipping conservation upon its head, protecting wildlife for, and not just from people. In that sense, the sanctuary is as much about people as it's about elephants.
Rania Matar

Rania Matar was born and raised in Lebanon and moved to the U.S. in 1984. As a Lebanese-born American woman and mother, her cross-cultural experience and personal narrative inform her photography.
Matar's work has been widely published and exhibited in museums worldwide, including the Museum of Fine Arts, Boston, the Carnegie Museum of Art, the National Museum of Women in the Arts, and more. A mid-career retrospective of her work was recently on view at the Cleveland Museum of Art, and at the Amon Carter Museum of American Art, in a solo exhibition:
In Her Image: Photographs by Rania Matar
She has received several grants and awards including a 2018 Guggenheim Fellowship, 2017 Mellon Foundation artist-in-residency grant at the Gund Gallery at Kenyon College, 2011 Legacy Award at the Griffin Museum of Photography, 2011 and 2007 Massachusetts Cultural Council artist fellowships. In 2008 she was a finalist for the Foster Award at the Institute of Contemporary Art/Boston, with an accompanying solo exhibition.
Her work is in the permanent collections of several museums, institutions, and private collections worldwide.
She has published three books: L'Enfant-Femme, 2016; A Girl and Her Room, 2012; Ordinary Lives, 2009.
She is currently an associate professor of photography at the Massachusetts College of Art and Design.
Rania Matar's Website
All about Rania Matar
Becoming By Rania Matar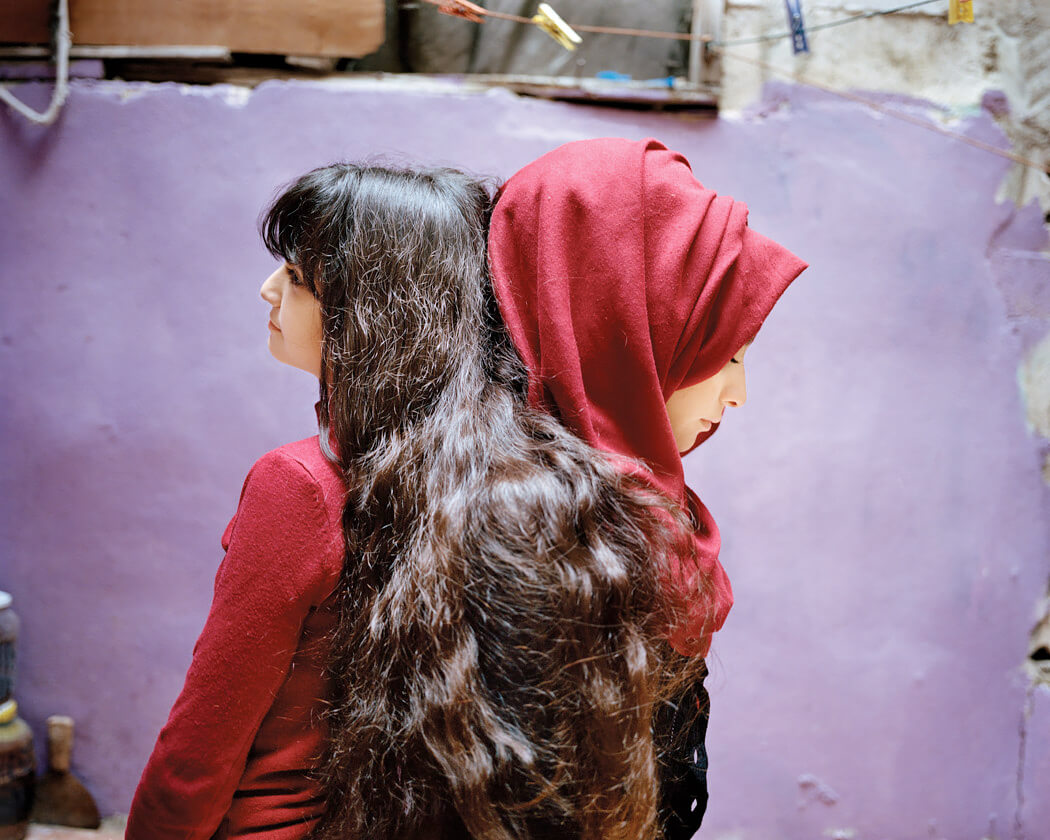 Sara and Samira, Bourj El Barajneh Refugee Camp, Beirut Lebanon, 2018 © Rania Matar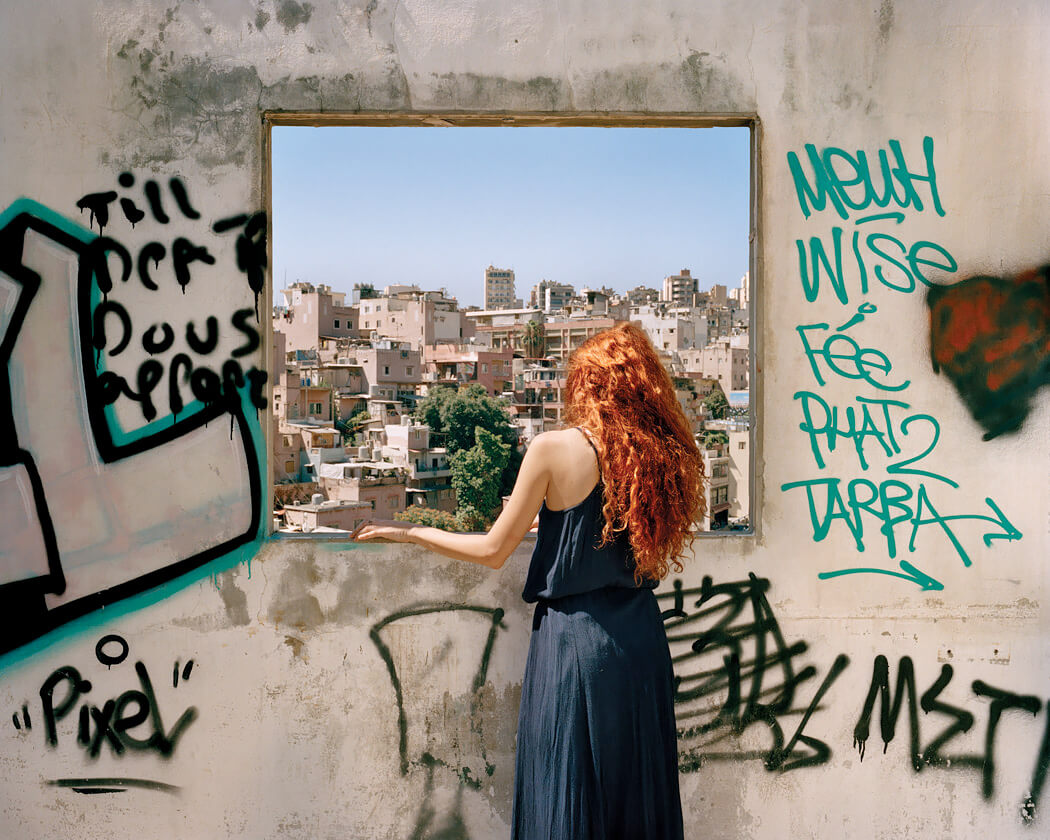 Nour #2, Beirut Lebanon, 2017 © Rania Matar
Georgina Goodwin

Georgina Goodwin is a documentary photographer and Canon Ambassador born and based in Kenya with a focus on women, refugees, social issues and environment. Known for her award-winning work on Kenya's post-election violence, cancer in Kenya and Westgate terror attack, and most recently refugee children in Tanzania, Georgina is a contributor to Getty Images and Everyday Climate Change and a member of Women Photograph and African Photojournalism Database, a collaboration of World Press Photo and Everyday Africa. Her work has been published by NY Times, Elle, Vogue, AFP and many others, and has been exhibited in Times Square NYC, Tokyo Japan and The Louvre Paris amongst others. Georgina was a speaker at TEDxKakumaCamp, the first TED talks to be held at a refugee camp, and one of 19 finalist speakers at TEDx Nairobi in 2017.
Georgina Goodwin's Website
All about Georgina Goodwin
Georgina Goodwin and Climate Change Awareness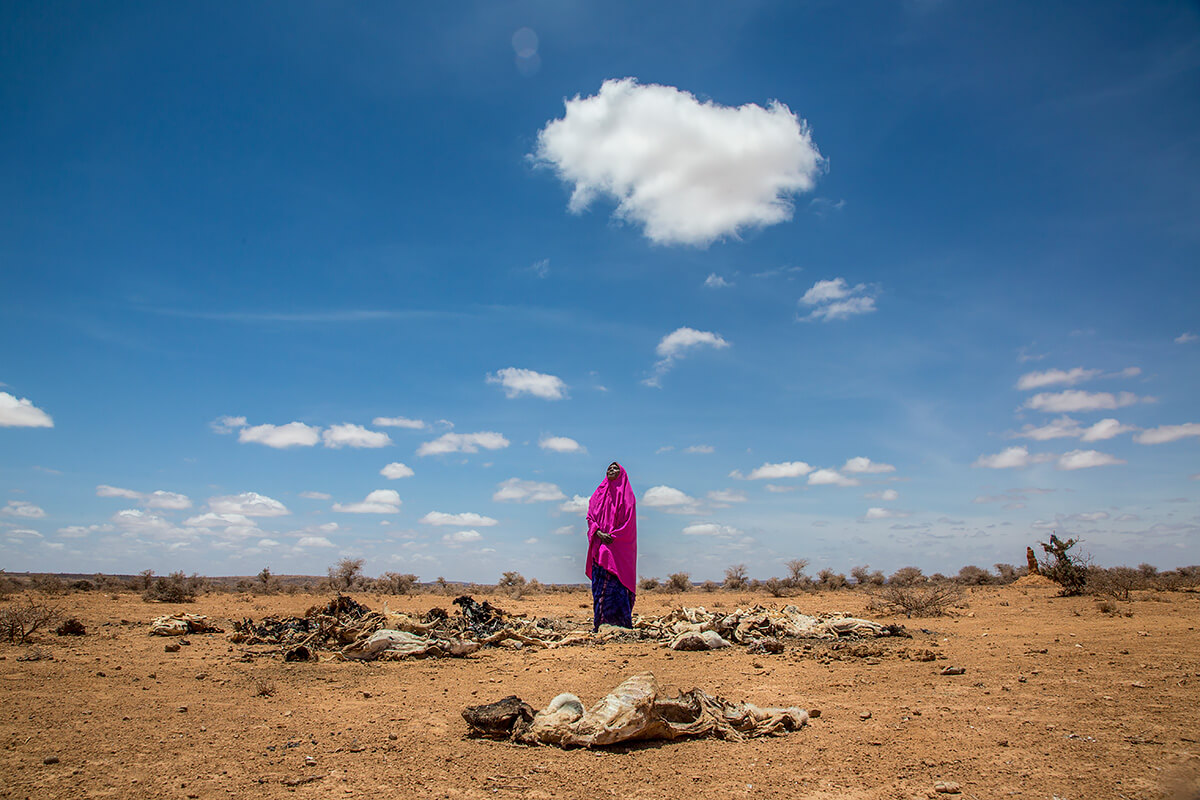 Amina Suleiman Gas, 45 stands amidst the carcasses of her dead animals, piled for burning outside the compound where she has lived for 10 years in Barwako village 20kms into the desert from Anaibo Town, central Somaliland. She sent most of her livestock west with her neighbor in November 2016 when the drought began to get worse and fears they have not survived March 2017. Barwako was a village of 100 families but 245 more came in from the surrounding area because of the drought. As a member of the Village Savings and Loans Association (VSLA) Amina and her group shared all their savings with the displaced families, leaving them with nothing. At least 6.2 million people, more than half the population, were in need of assistance after four consecutive seasons of failed rains over three years leaving the region depleted of all its resources and experiencing a drought on a scale not seen since 1974 and on the verge of famine.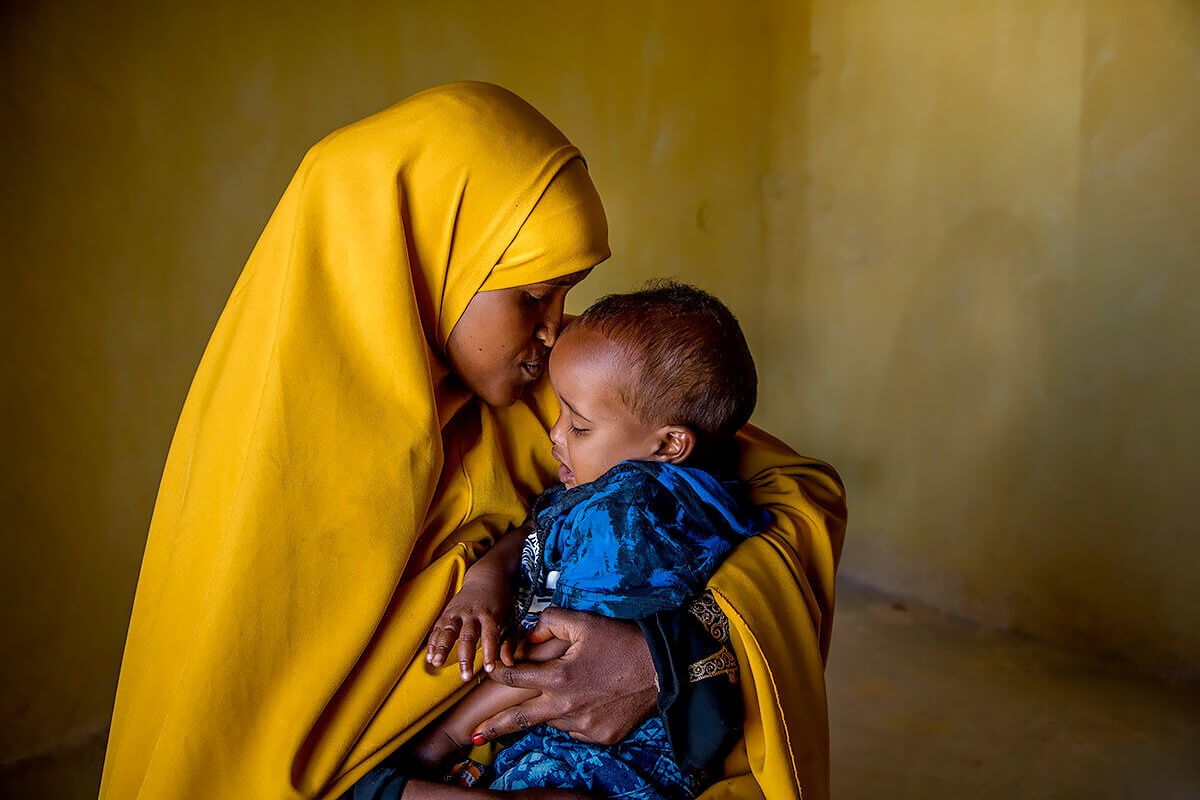 Fardouse Ibrahim Aden, 22, with her youngest child Ahmed who is one year old. They live in Armale, a small village in the middle of the desert, two hour drive from the city of Erigravo, which has only one health center which is run by CARE International. Ahmed has been suffering from severe malnutrition but she has been able to get a monthly ration of the nutrition distributed by CARE. Ahmed's health has improved over the past month, but he is still in need of food supplements. Armale is a small village in the middle of the desert, two hour drive from the city of Erigravo. The village has 1,300 inhabitants and one health center run by CARE. More than 40 women are regularly participating in hygiene awareness raising session where they get trained by nutrition experts on how to feed their children and prevent malnutrition. In Somaliland thousands of children under the age of five are malnourished. CARE is supporting children and their mothers with food supplements and the distribution of hygiene kits.
Cig Harvey

The photographs and artist books of Cig Harvey have been widely exhibited and remain in the permanent collections of major museums and collections, including the Museum of Fine Arts, Houston, Texas; the Farnsworth Art Museum, Rockland, Maine; and the International Museum of Photography and Film at the George Eastman House, Rochester, New York. Cig began working in a darkroom at thirteen and has been dedicated to photography ever since. She grew up in the deep valleys of Devon in the UK, and came to the States for her MFA in 1999, after years spent living in Barcelona and Bermuda.
Cig Harvey's first monograph, You Look At Me Like An Emergency (Schilt Publishing, 2012,) is a collection of ten years of pictures and written vignettes. It sold out in all printings and was named one of PDN's Best Books of the Year 2012. Cig had her first solo museum show at the Stenersen Museum in Oslo, Norway, in conjunction with the release. The book was well-reviewed in a number of publications, including The Independent, Aesthetica, the Boston Globe, Blink, and PDN. Pro Photographer magazine ran an in-depth feature, Chance: Cig Harvey's deceptively simple photographs tap into the universal elements of the human experience: love, loss, longing, and belonging. She's in demand for editorial and commercial work as well as her for her fine art prints and books.
Cig Harvey's second monograph, Gardening at Night (Schlit Publishing, 2015,) was published in conjunction with solo shows at Robert Mann Gallery, New York, Robert Klein Gallery, Boston, and Paul Kopeiken Gallery, Los Angeles. The book received critical acclaim with features and reviews in Vogue, The Telegraph, the International Wall Street Journal, the International New York Times, and Aesthetica among others. The International Wall Street Journal said of the series, Though the subjects and setting are familiar to us, we cannot help but feel that Cig Harvey has led us through the looking glass to a world of wonder. In the way that twilight is not quite a day and not quite a night, the photographs of Gardening at Night are stories not yet fully developed, while still capturing the unexpected yet oddly harmonious moments that surround us daily.
Cig Harvey's work has been displayed at Paris Photo, Art Miami, and AIPAD every year since 2006. She has been a nominee for the John Gutmann fellowship and the Santa Fe Prize, and a finalist for the BMW Prize at Paris Photo and for the Prix Virginia, an international photography prize for women.
Cig's devotion to visual storytelling has lead to innovative international campaigns and features with New York Magazine, Harper's Bazaar Japan, Kate Spade, and Bloomingdales. Cig teaches workshops and regularly speaks on her work and processes at institutions around the world. She is known for her high energy, sense of humor, and creativity. She brings a profound sense of optimism to all that she does.
Cig lives in a farmhouse in the Midcoast of Maine with her husband Doug (who has the profile of an emperor on a Roman coin), their wayward daughter Scout, and Scarlet the dog (the original baby). The slow passing of time and the natural surroundings of her rural home has made her alert to the magic in the mundane.
Cig Harvey's Website
All about Cig Harvey
Cig Harvey's Interview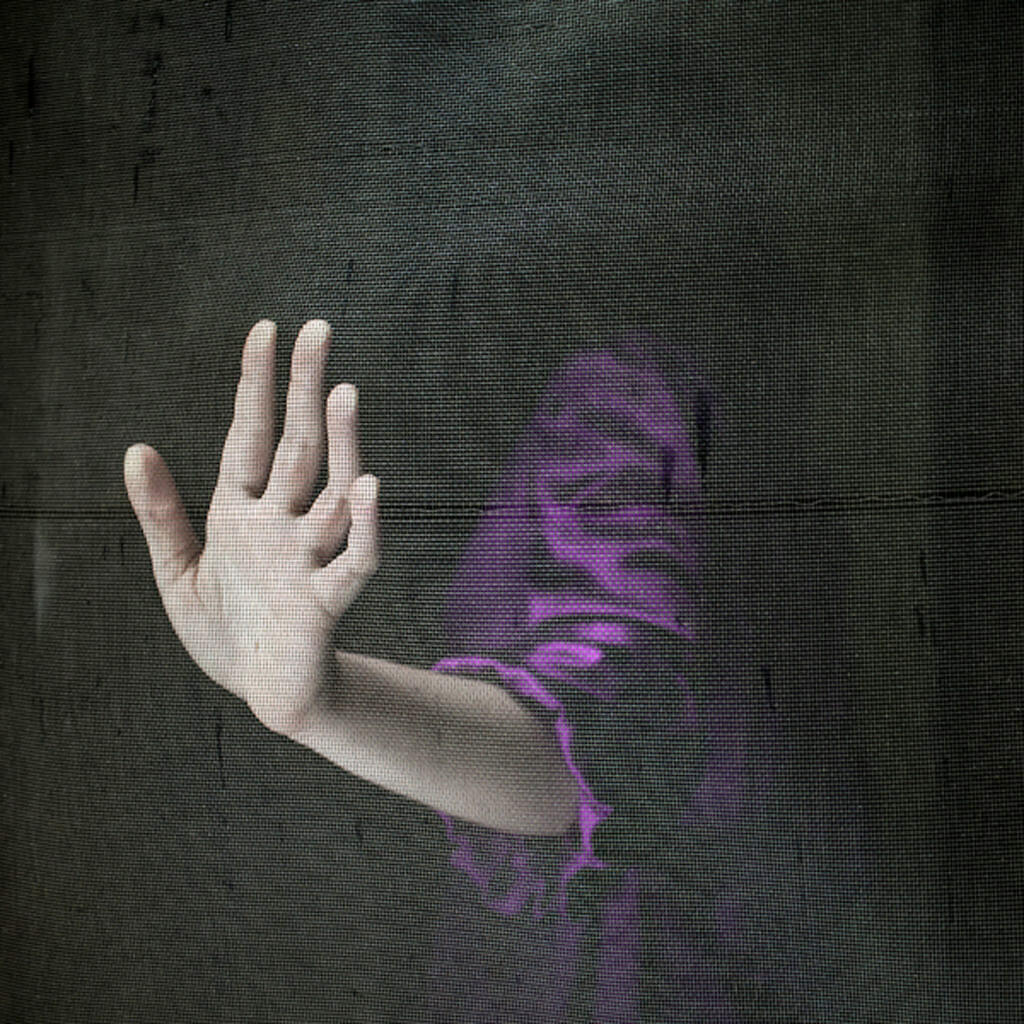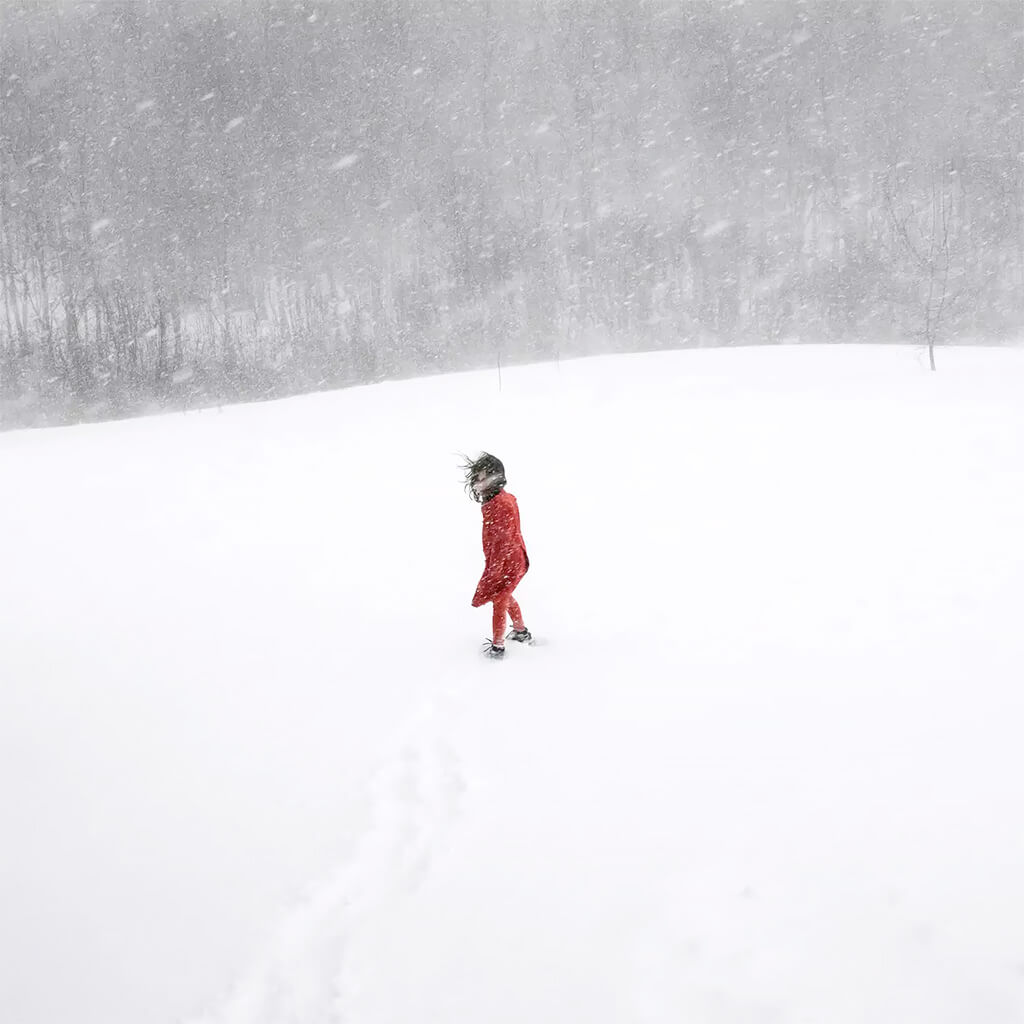 Viviane Sassen

Sassen was born in 1972 in Amsterdam, and lives there. She studied fashion design, followed by photography at the Utrecht School of the Arts (HKU) and Ateliers Arnhem.
A retrospective of 17 years of her fashion work, In and Out of Fashion, opened at Huis Marseille Museum for Photography, Amsterdam, in 2012, and traveled to the Rencontres d'Arles festival, the Scottish National Portrait Gallery, Savannah College of Art and Design, Fotografie Forum Frankfurt and Fotomuseum Winterthur.
Solo exhibitions have taken place at Fotografiska (2017); Foto Kunst Stadform, Austria (2017); the Deichtorhallen in Hamburg (2017); the Museum of Contemporary Photography, Chicago (2017); Hordaland Kunstsenter, Bergen (2016); Atelier Néerlandais, Paris (2015); The Photographers' Gallery, London (2015); ICA, London (2015); and Nederlands Fotomuseum, Rotterdam (2014). Sassen was included on the main exhibition of the 55th Venice Biennale, The Encyclopedic Palace, in 2013. She has exhibited in notable group shows at Pulitzer Arts Foundation (2017); Rijksmuseum, Amsterdam (2017); Museum für Neue Kunst Freiburg, Germany (2016); Museum de Fundatie, Zwolle (2016); New Photography at the Museum of Modern Art, New York (2011); No Fashion, Please! Photography between gender and lifestyle at the Vienna Kunsthalle (2011); Figure and Ground: Dynamic Landscape at the Museum of Contemporary Canadian Art in Toronto as part of the Contact Photography Festival (2011); and Six Yards: Guaranteed Dutch Design at the Museum for Moderne Kunst Arnhem (2012).
Sassen was awarded the Dutch art prize, the Prix de Rome, in 2007, and in 2011 won the International Center of Photography in New York's Infinity Award for Applied/Fashion/Advertising Photography. In 2015 she was awarded the David Octavius Hill Medal from the German Photography Academy, and was nominated for the Deutsche Börse Photography Prize for her exhibition Umbra. She has also received numerous awards for her publications.
Viviane Sassen's Website
All about Viviane Sassen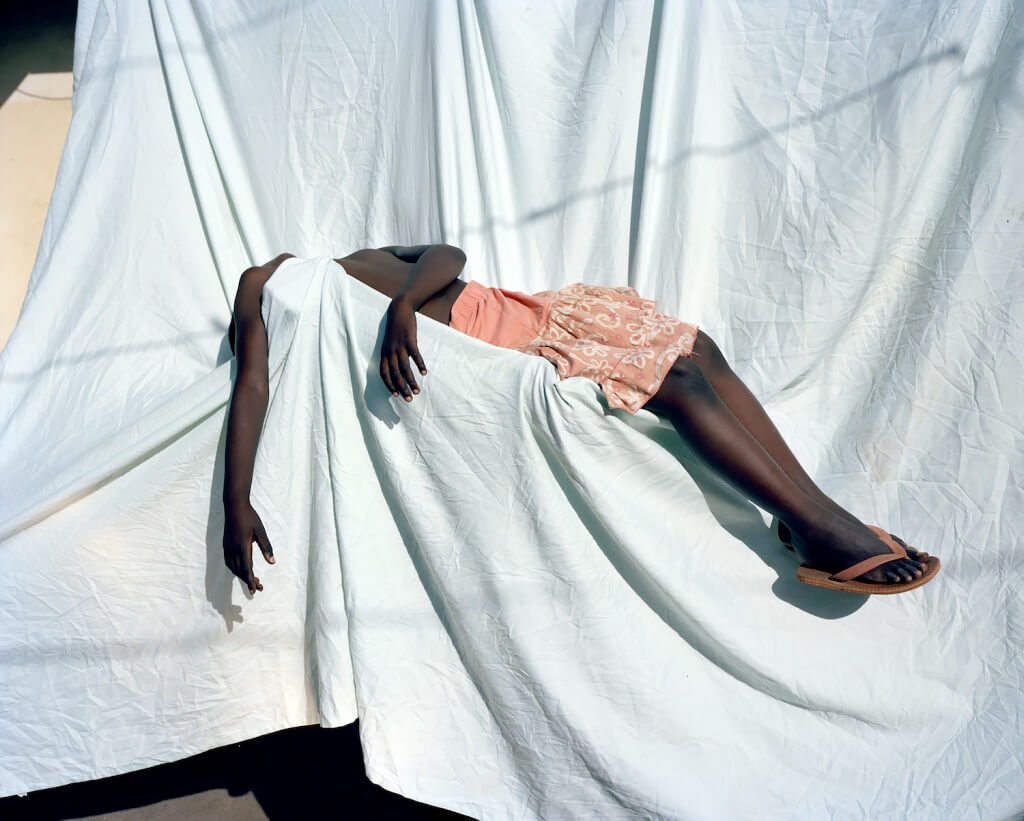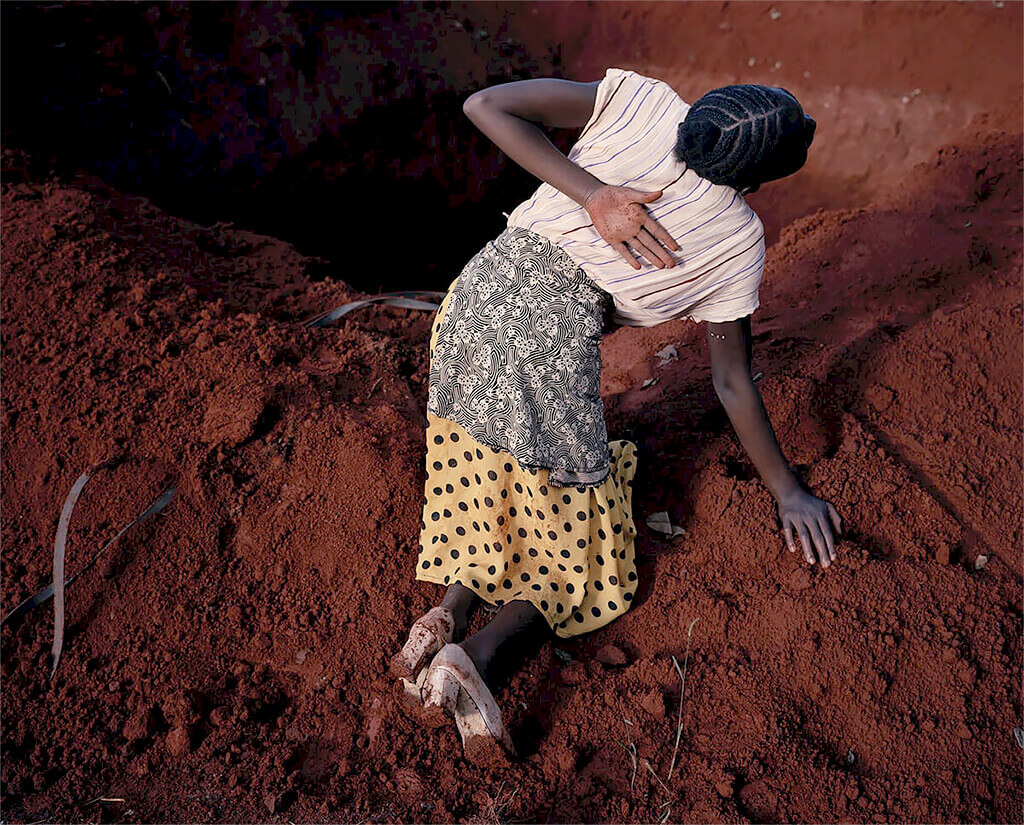 Julie Blackmon

Born in Springfield, Missouri, Julie Blackmon studied art education and photography at Missouri State University. She has received several national awards for her photographs, including commendation in the 2004 Santa Fe Center of Photography Project Competition, a merit award from the Society of Contemporary Photography, 2005 B& W Magazine Merit Award for Single Image Contest, 2006 1st Place for Domestic Vacations from the Santa Fe Center of Photograph Project Competition, 2006 Critical Mass Book Award Winner for Domestic Vacations, and recognized as American Photo's Emerging Photographer of 2008. Her photographs are included in the permanent collections of the Kemper Museum of Contemporary Art, Kansas City, Museum of Fine Arts, Houston, Toledo Museum of Art, Portland Art Museum, Museum of Contemporary Photography, Chicago, among numerous others.
Julie Blackmon's Website
All about Julie Blackmon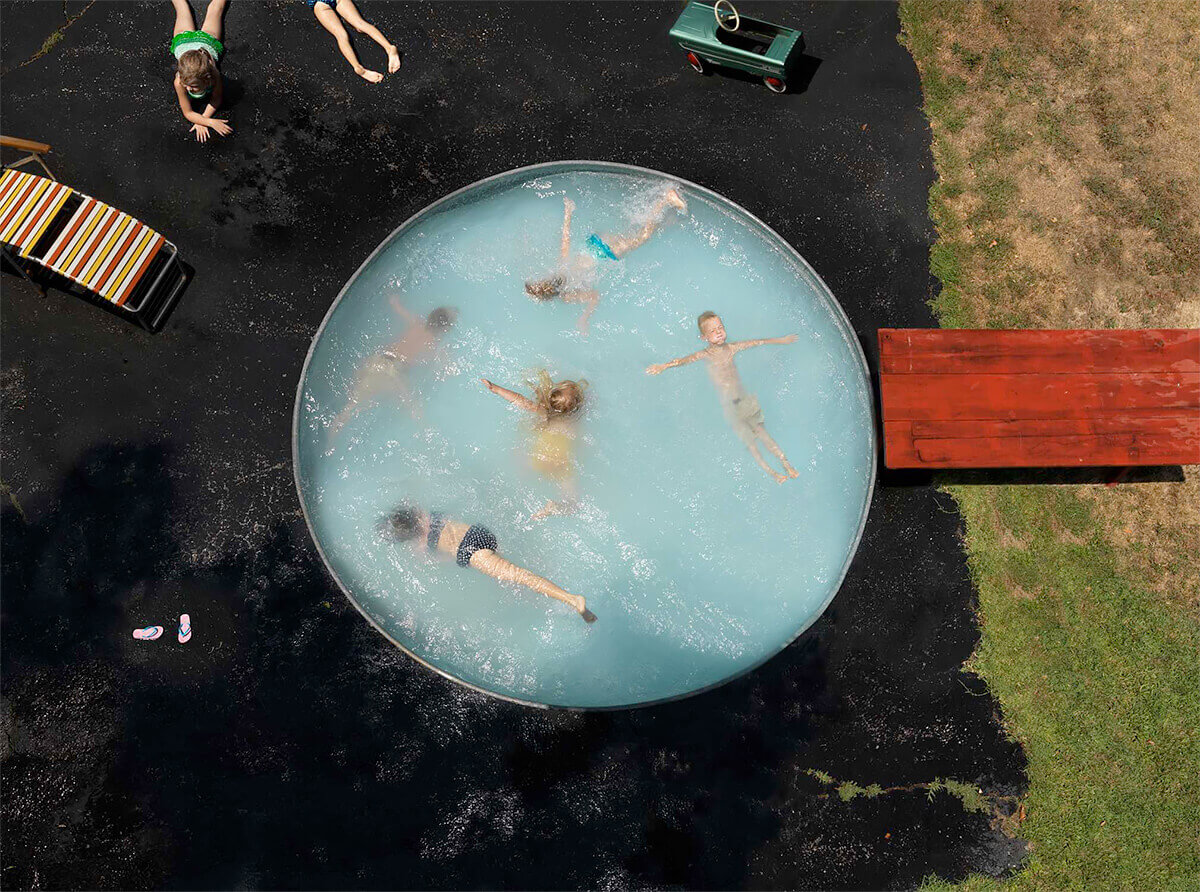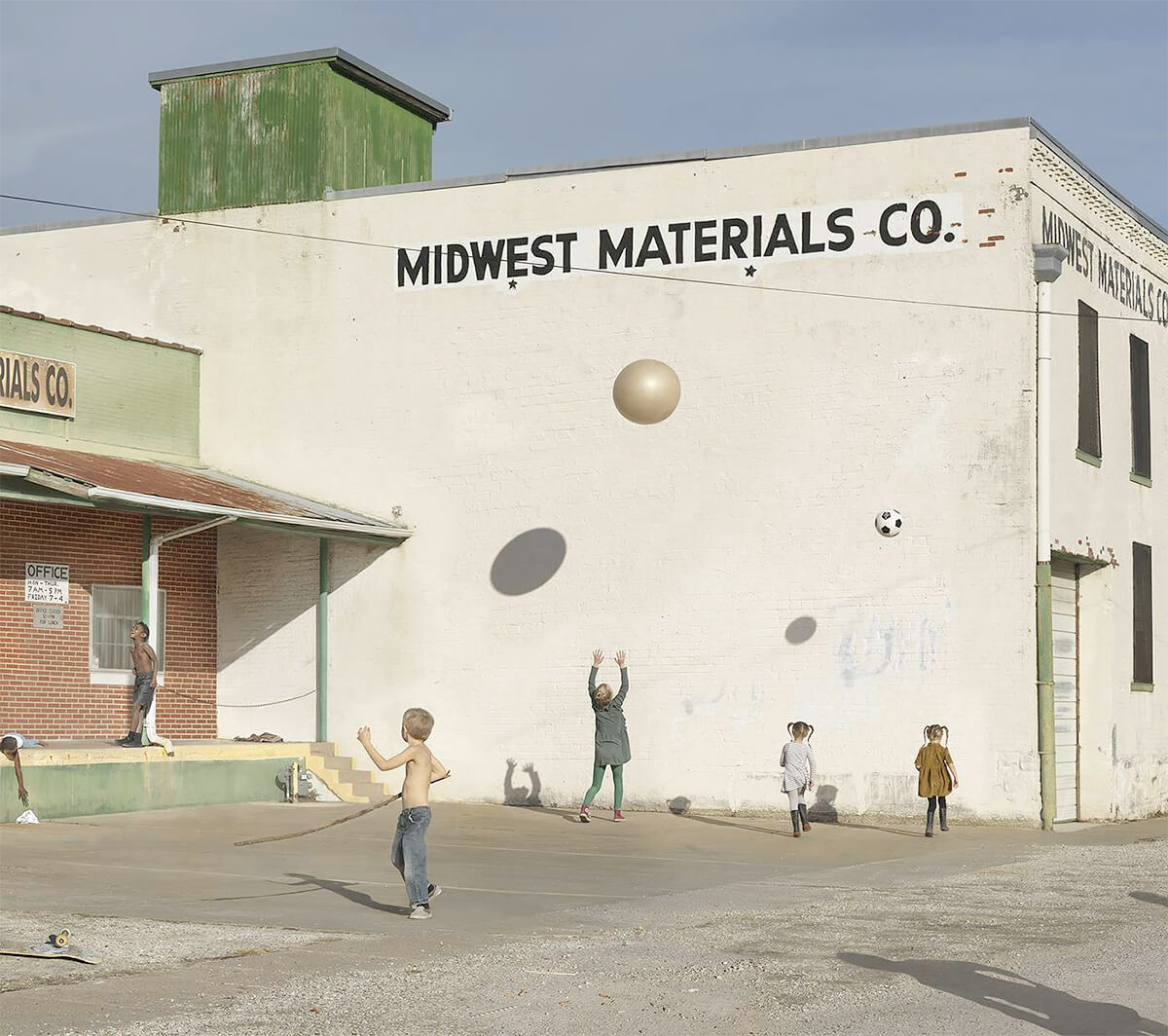 Lisa Kristine

Lisa Kristine is an internationally recognized fine-art photographer, humanitarian, activist, and speaker. For more than 30 years she has documented indigenous cultures and social causes in more than 150 countries across six continents, meeting people at the level of the heart. Lisa's work has been shown in exhibitions and purchased for permanent collections in museums throughout the United States and abroad.
The current that runs through her work is the belief in the inherent dignity of every living being. Lisa masterfully navigates the emotional landscapes of her subjects and their environments, driving awareness around causes such as human trafficking, indigenous wisdom, and global unity.
Lisa's unique blend of still-documentary journalism and fine art in action has garnered widespread acclaim in the world of photography and the international humanitarian stage. She is the recipient of a Lucie Humanitarian Award, presented at Carnegie Hall, honoring the greatest achievements of master photographers. Archbishop Desmond Tutu, the Queen Mother of Bhutan, and Amnesty International, among others, have all endorsed her work. David Clarke, former Head of Photography for the Tate Modern, describes Lisa's arresting images of modern slavery as a testament to truth and an insightful and inspiring body of evidence which should never and can never be denied.
I believe that a sound work of art should be captivating each time it is viewed, she says. A viewer from any place or walk of life can be in direct relationship with the subject within it, and be emotionally and viscerally moved. Lisa oversees every detail of the reproduction process, resulting in a magnificent display of color with the precise hue, value, and intensity of each fine art print.
Lisa Kristine's Website
All about Lisa Kristine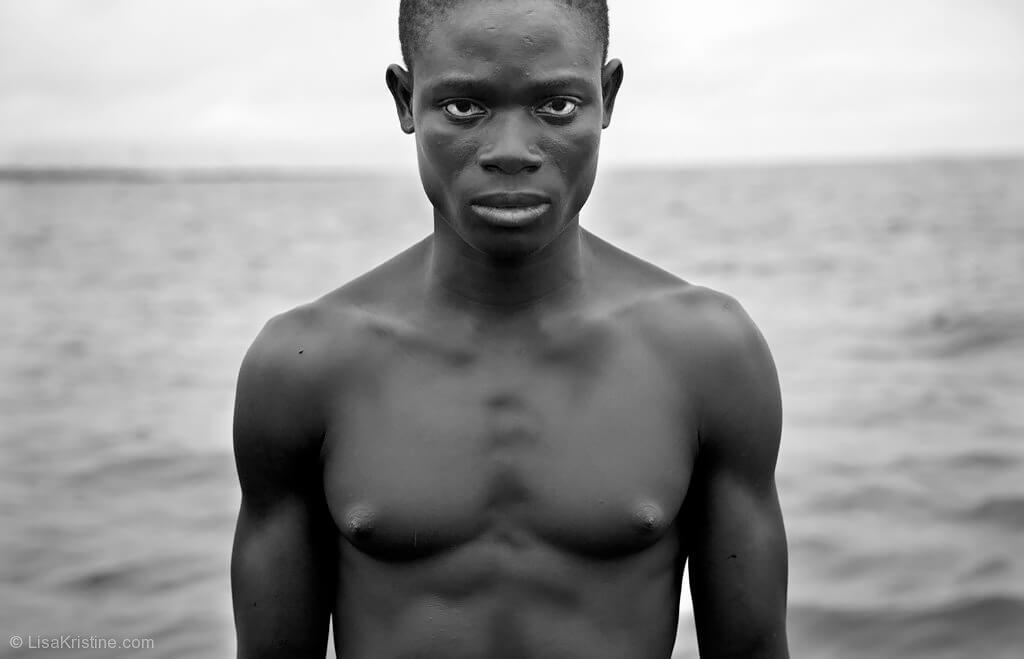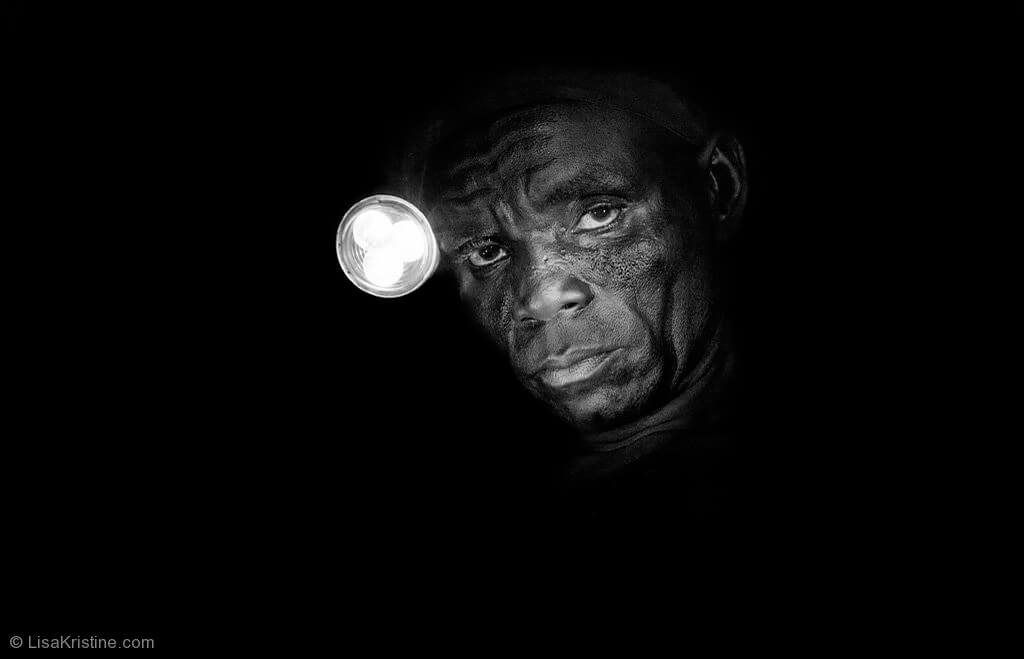 Aline Smithson

Aline Smithson is a visual artist, educator, and editor based in Los Angeles, California. Best known for her conceptual portraiture and a practice that uses humor and pathos to explore the performative potential of photography. Growing up in the shadow of Hollywood, her work is influenced by the elevated unreal. She received a BA in art from the University of California at Santa Barbara and was accepted into the College of Creative Studies, studying under artists such as William Wegman, Allen Ruppersburg, and Charles Garabian. After a decade-long career as a New York Fashion Editor, Aline returned to Los Angeles and to her own artistic practice.
She has exhibited widely including over 40 solo shows at institutions such as the Griffin Museum of Photography, the Santa Barbara Museum of Art, the Fort Collins Museum of Contemporary Art, the San Jose Art Museum, the Shanghai, Lishui, and Pingyqo Festivals in China, The Rayko Photo Center in San Francisco, the Center of Fine Art Photography in Colorado, the Tagomago Gallery in Barcelona and Paris, and the Verve Gallery in Santa Fe. In addition, her work is held in a number of public collections and her photographs have been featured in publications including The New York Times, The New Yorker, PDN, Communication Arts, Eyemazing, Real Simple, Los Angeles, Visura, Shots, Pozytyw, and Silvershotz magazines.
In 2007, Aline founded LENSCRATCH, a photography journal that celebrates a different contemporary photographer each day. She has been the Gallery Editor for Light Leaks Magazine, a contributing writer for Diffusion, Don't Take Pictures, Lucida, and F-Stop Magazine has written book reviews for photo-eye, and has provided the forewords for artist's books by Tom Chambers, Meg Griffiths, Flash Forward 12, Robert Rutoed, Nancy Baron, among others. Aline has curated and juried exhibitions for a number of galleries, organizations, and online magazines, including Review Santa Fe, Critical Mass, Flash Forward, and the Griffin Museum. In addition, she is a reviewer and educator at many photo festivals across the United States. Aline has been teaching at the Los Angeles Center of Photography since 2001.
In 2012, Aline received the Rising Star Award through the Griffin Museum of Photography for her contributions to the photographic community. In 2014 and 2019, Aline's work was selected for Critical Mass Top 50 and she received the Excellence in Teaching Award from CENTER. In 2015, the Magenta Foundation published her first significant monograph, Self & Others: Portrait as Autobiography. In 2016, the Smithsonian Air and Space Museum commissioned Aline to a series of portraits for the upcoming Faces of Our Planet Exhibition and in 2018 and 2019, Aline was a finalist in the Taylor Wessing Photographic Portrait Prize and is exhibiting at the National Portrait Gallery, London. She was commissioned to create the book, LOST: Los Angeles for Kris Graves Projects which released in 2019. Her books are in the collections of the Getty Museum, the Los Angeles Contemporary Art Museum, the National Portrait Gallery, London, the Metropolitan Museum, the Guggenheim, among others. With the exception of her cell phone, she only shoots film.
Aline Smithson's Website
All about Aline Smithson
Aline Smithson's Interview
Self & Others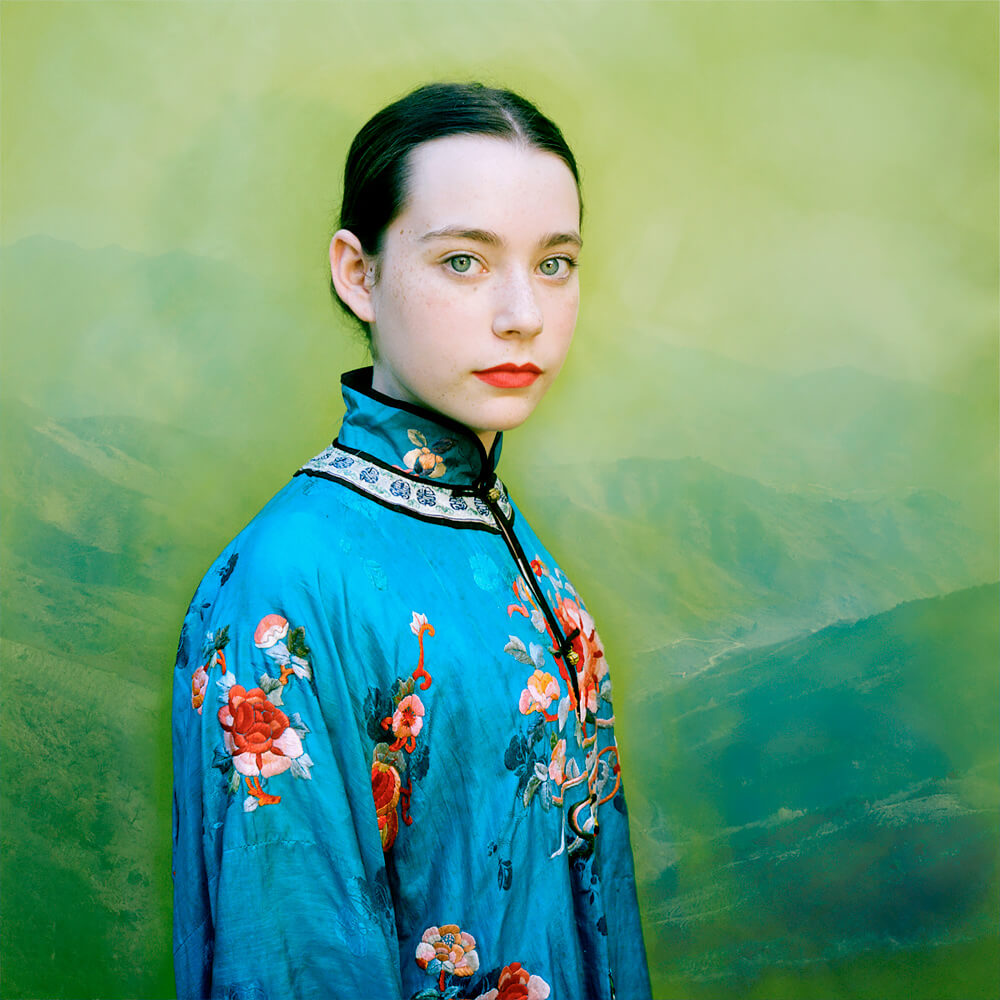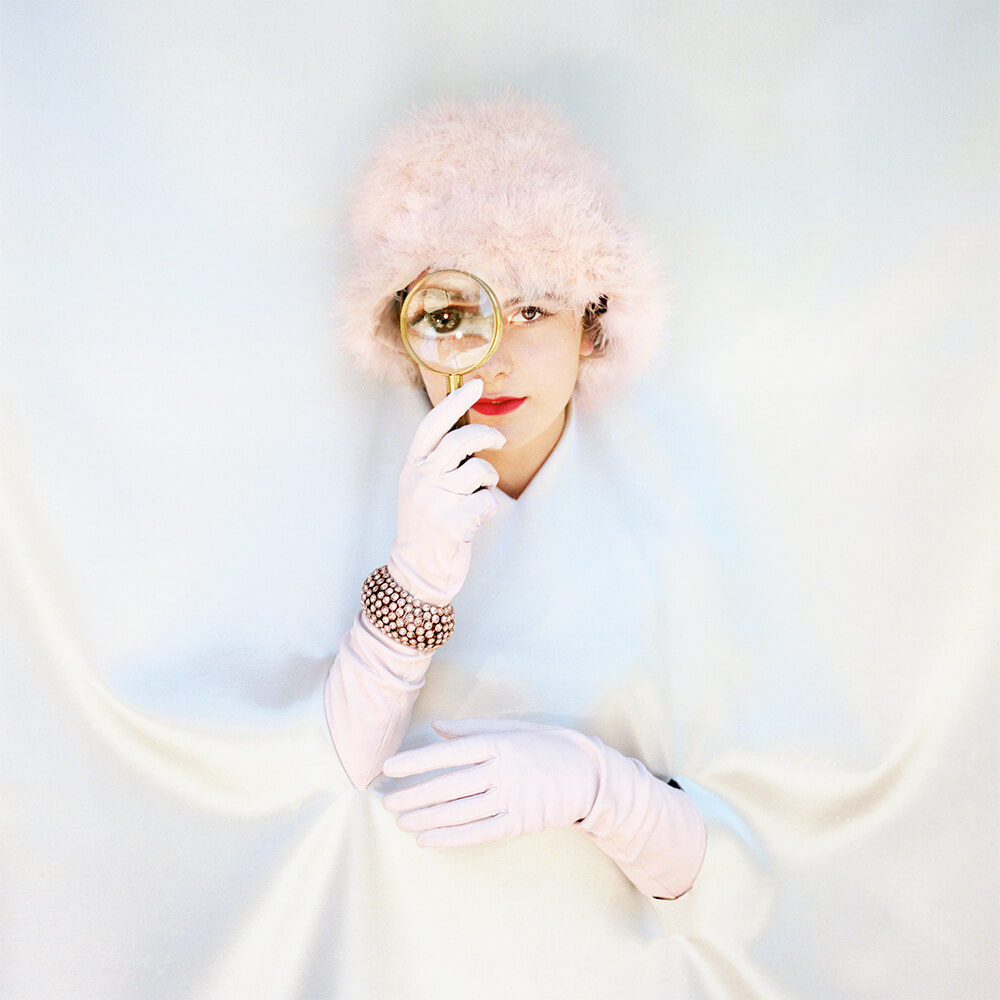 Diana Markosian

Diana Markosian is an artist known for her experimental approach to storytelling, using photography and video. Her work is both conceptual and documentary and can be found in publications like National Geographic Magazine, The New Yorker and The New York Times. She holds a Master of Science from Columbia University in New York.
Diana Markosian's Website
All about Diana Markosian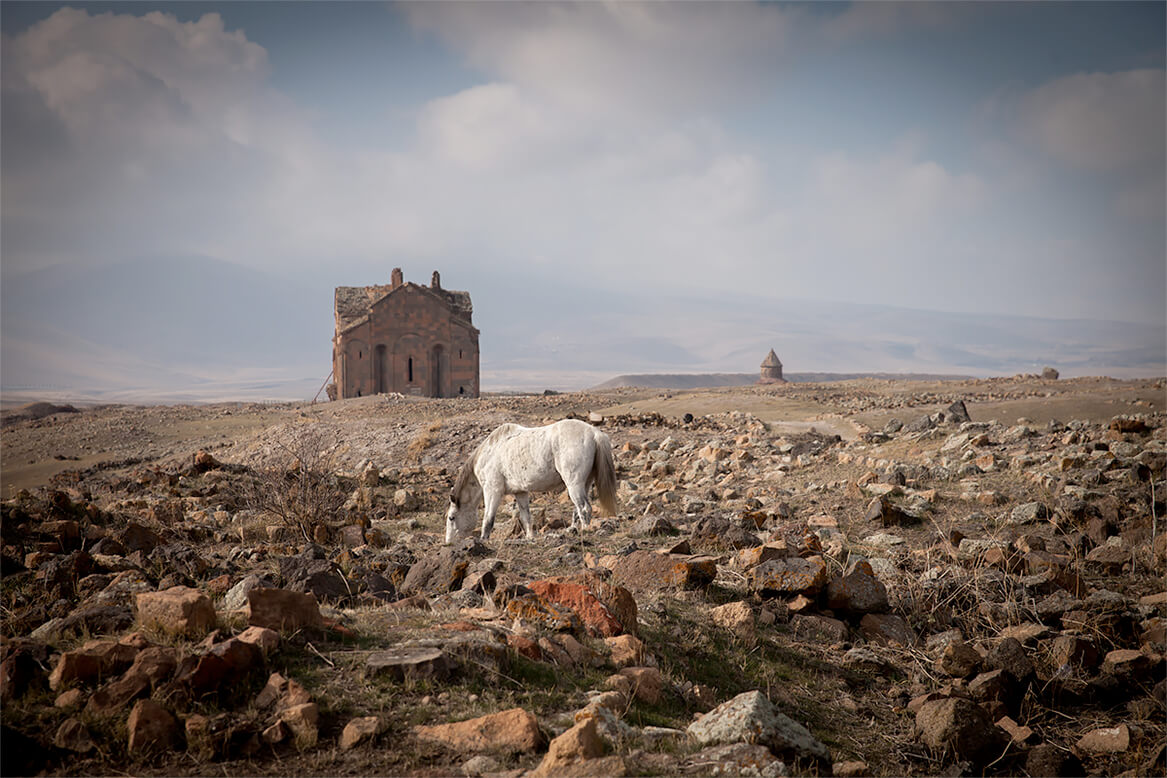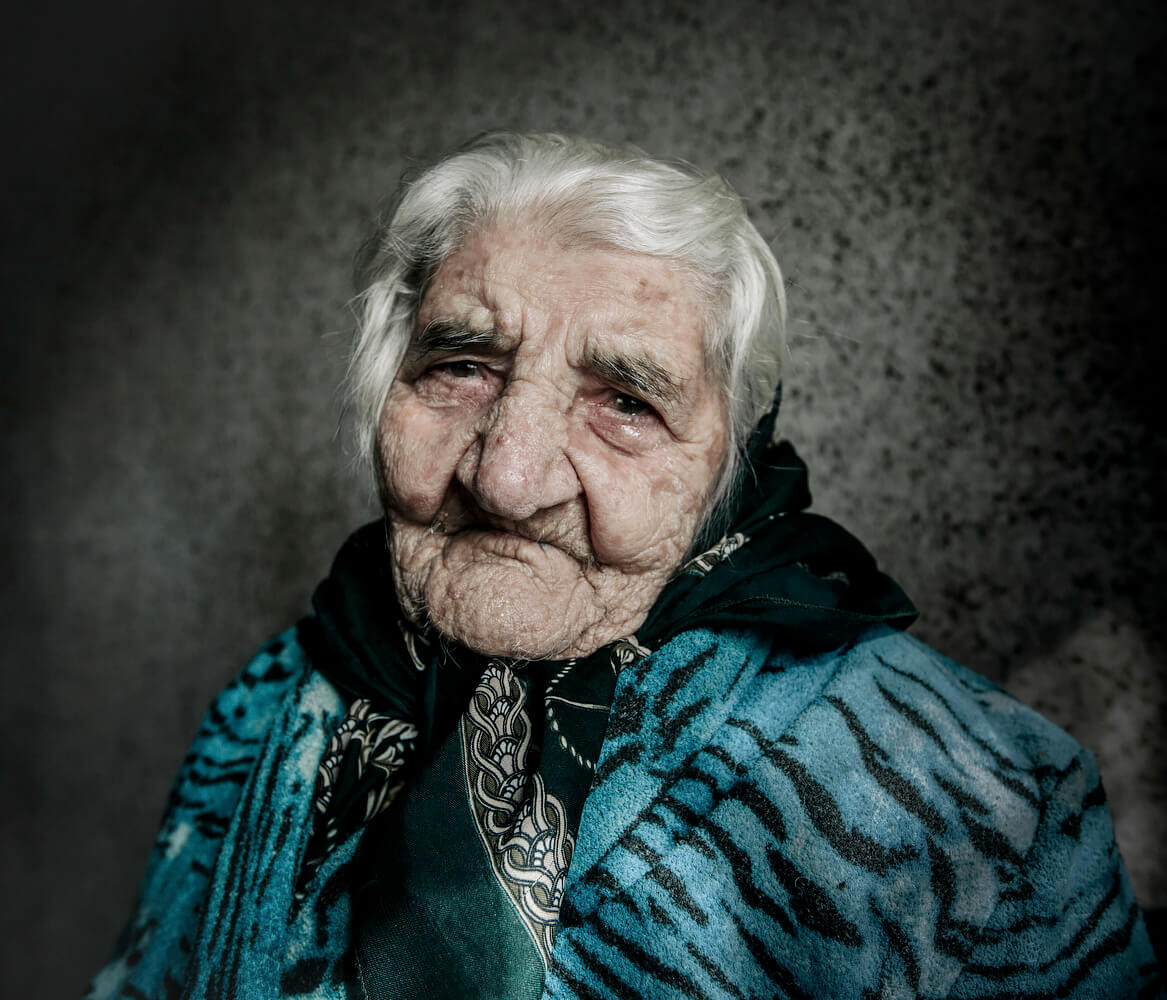 Veronique de Viguerie

Veronique de Viguerie is a French photographer, mother of two. To start with, she spent 3 years living and working in Afghanistan. She was especially noticed for having photographed on multiple occasions the Taliban in Afghanistan. Since 12 years, Vero works with her journalist friend, Manon Querouil Bruneel. The pair, take on challenging assignments in the most dangerous places on the planet, to look into the grey areas, refusing the usual black and white picture. They published 'Carnet de reportages du XXIem siècle' and 'Profession : Reporter'. Vero's work 'Afghanistan Insh'Allah' was exhibited in Visa pour l'Image in Perpignan in 2007, 'The Oil War in Nigeria' was exhibited in Bayeux festival for the war correspondents in 2011. In 2012, Vero was chosen by HBO to be part of the Witness program for her work on the Arrow Boys in South Sudan. Vero is a multi awarded photographer (Lagardère Young talent 2006, Canon female photographer 2006, Young photographer Scoop festival 2007, WPP 2009, Nikon War Photographer and Public War Photographer Bayeux festival 2010 Photographer of the year El Mundo 2016, Paris-Match Femme en Or 2015 and 2016)
Veronique de Viguerie's Website
All about Veronique de Viguerie