RayKo Photo Center is proud to feature the latest exhibition of
Aline Smithson
's work from her recent monograph, opening on January 21st in San Francisco.
Self & Others: Portrait as Autobiography
(Magenta Foundation) is an almost 20 year culmination of portrait photographs by the award-winning photographer Aline Smithson, who lives and works in Los Angeles, where she was born and raised near Hollywood and Vine. A leading force in the international photography community, she is highly respected as a prolific artist as well as a curator, educator, and founder and editor of the acclaimed photo blog
LENSCRATCH
. Smithson's much anticipated first major monograph Self & Others presents eighteen bodies of work and over 120 photographs that focus on themes such as the poignancy and innocence of childhood, the pathos of aging and relationships, adolescence, beauty, and nostalgia.
I first saw Aline's work thanks to fellow gallerist, Crista Dix of Wallspace Gallery. I mentioned that I jury an annual show of plastic camera photography and she said, Oh, well then you know Aline's work. After viewing her series, Shadows and Stains as well as Unreal Realities, I immediately contacted Aline (whom I'd never met) and asked her to be my featured artist in that year's plastic camera exhibition. Both projects were shot with a toy camera. One carefully hand-colored (a skill that Aline has in spades) and one photographed in such a way that the wonders of Legoland seem real until you realize things like the Griffith Observatory doesn't actually sit on top of Grauman's Chinese Theater in LA.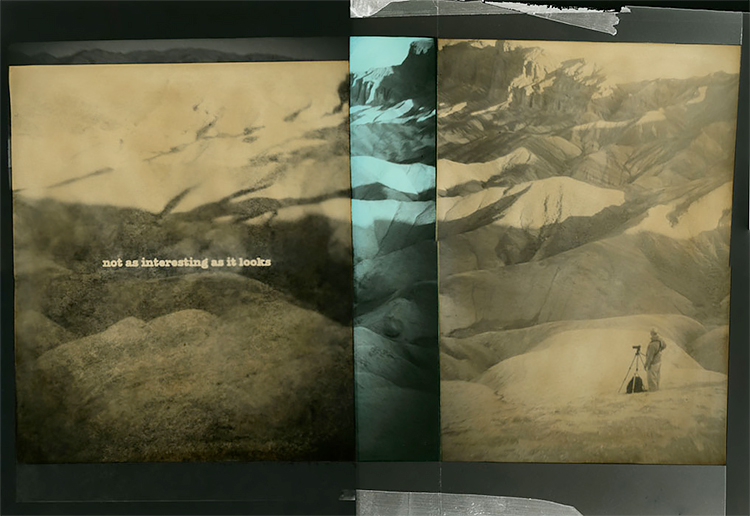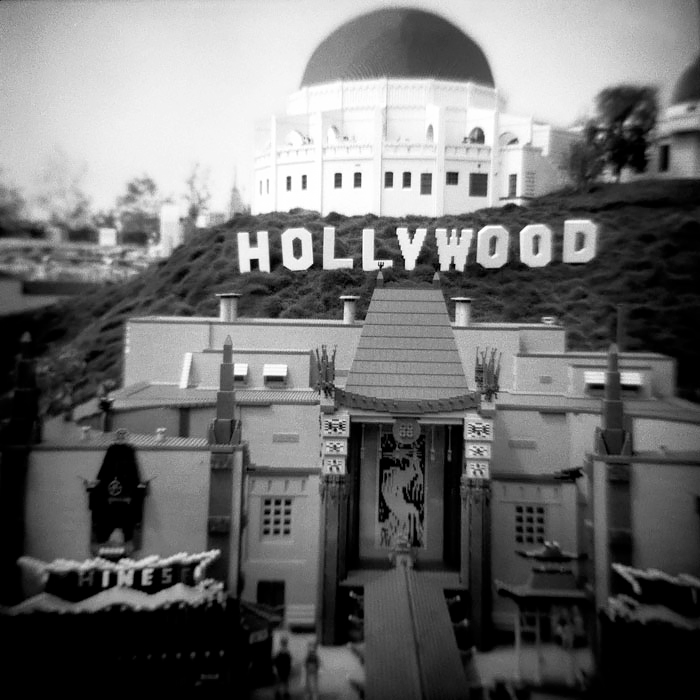 Smithson's photographs reflect her sense of humor and humanity, her love of Hollywood movies and movie stars, fashion, culture from popular to highbrow, and storytelling. Her work, especially her color images, is informed by her background as a painter and her many years as a fashion editor in New York City working alongside the greats of fashion photography.
It was difficult to select images for this latest incarnation of Self & Others for the show at RayKo Photo Center. (Smithson has already had exhibitions of selections from this great book in New Orleans, Santa Fe, Santa Barbara, and soon San Francisco and Scottsdale.) We wanted to do a slightly different interpretation...and yet I only have so many walls and Smithson has more than 25 bodies of work...so we had our work cut out for us.
When she and I were at the
Medium Festival
in San Diego, we carved out some time and went through her tome of a book which still doesn't contain everything. We have made an achingly beautiful arc of her trajectory as an artist and I hope you will come see the results at her exhibition in San Francisco. If you can't make the opening, the photographs are on view through the end of February 2016.
Both Smithson's book and the accompanying exhibition will contain her early b&w photographs of her family, including portraits of her daughter and son, as well as family and friends. Also, no exhibition could be complete without some examples of her defining series, Arrangement in Green and Black: Portraits of the Photographer's Mother that employs humor to create a universal expression of motherhood. This series of hand-painted portraits shows Smithson's 85-year-old mother seated in profile-an homage to the famous Whistler painting of his mother. An array of images from another hand painted series, Recreating History, will also be shown. In this work, Smithson constructs meticulously detailed 19th century tableaus inspired by life histories experienced in another era.
The book and exhibition are completed by Smithson's most recent work, color projects that include Hollywood at Home, an homage to the staged photographs of the 1940's and '50s of Hollywood movie stars at play and at home. In Spring Fever, she creates floral backdrops of vibrant colors in front of which she places seven-year-old girls who are wearing perfectly coordinated clothing and jewelry, and spring floral hats. In Revisiting Beauty, Smithson captures girls between the ages of 14 and 17 on the cusp of womanhood not yet fully aware of their own loveliness and physical presence. This work is inspired by portrait paintings from the eighteenth to the twentieth century, and the artist's own background in as a painter.
At the heart of Smithson's work is her ability to recognize the inner self of her subjects. She considers all her portraits a reflection of herself and the stories she wants to tell, and in that way, she has created a visual language that is her own unique autobiography.
Aline Smithson writes, For me, making portraits is a collaborative process where the experience becomes a two-way gaze when both the subject and I reveal ourselves to each other ... For the most part, I create work close to home, using subjects that are family, friends, neighbors, and friends of friends. That familiarity with place and person allows for an intimacy and camaraderie, where my sitters trust in my desire to present them with dignity or with humor, but always in a way that celebrate who they are.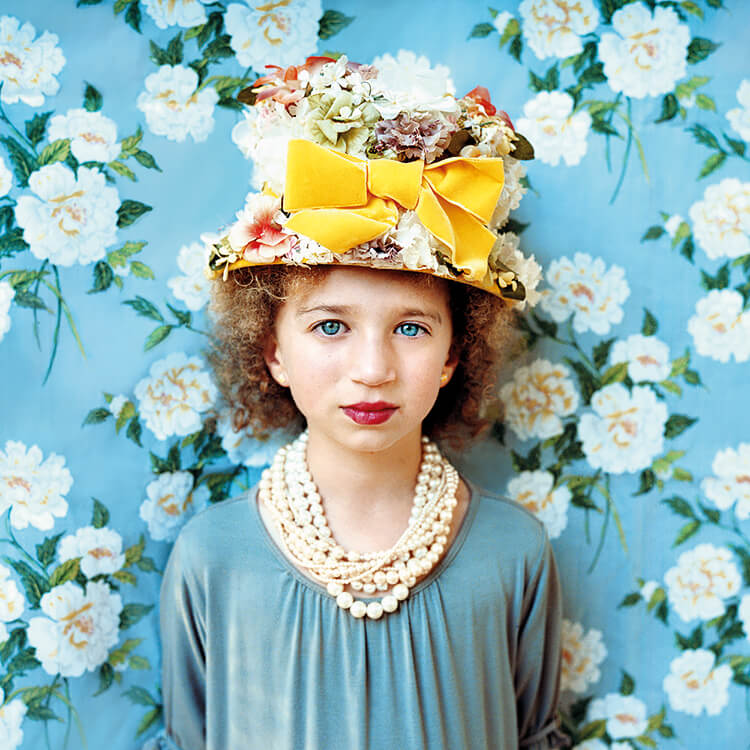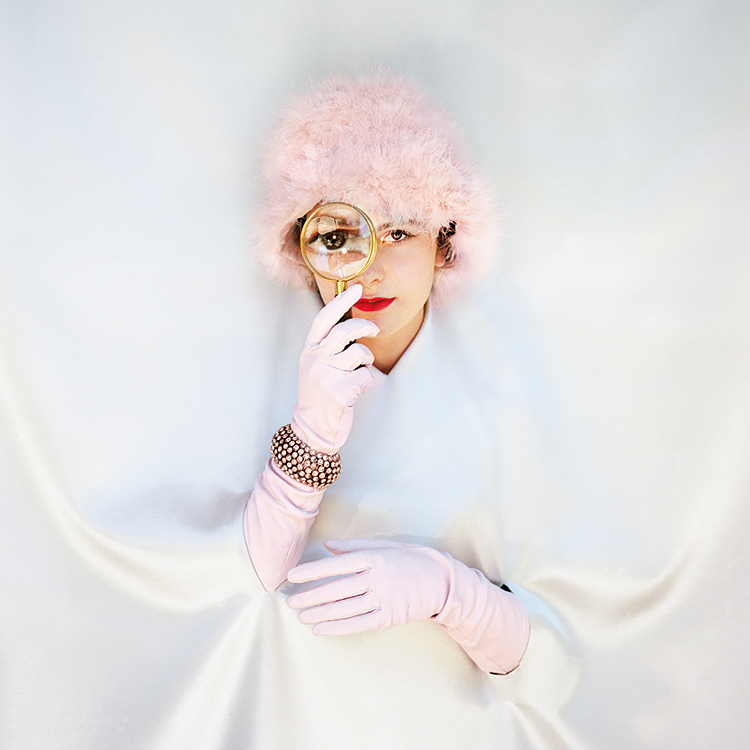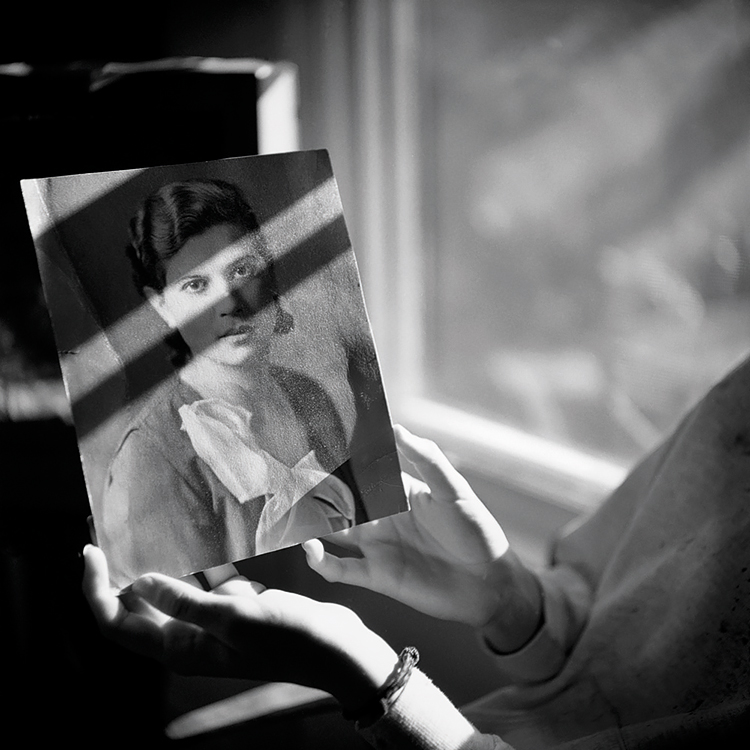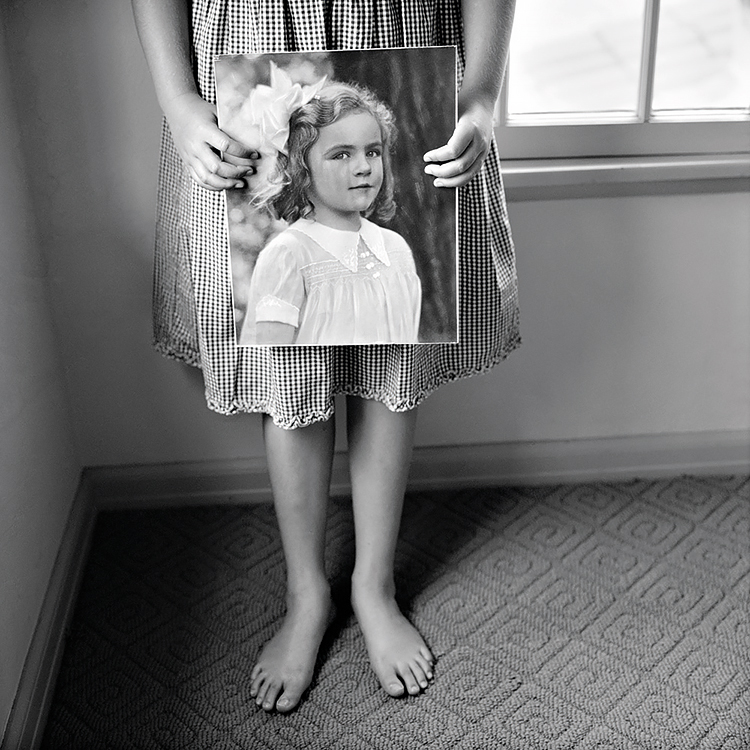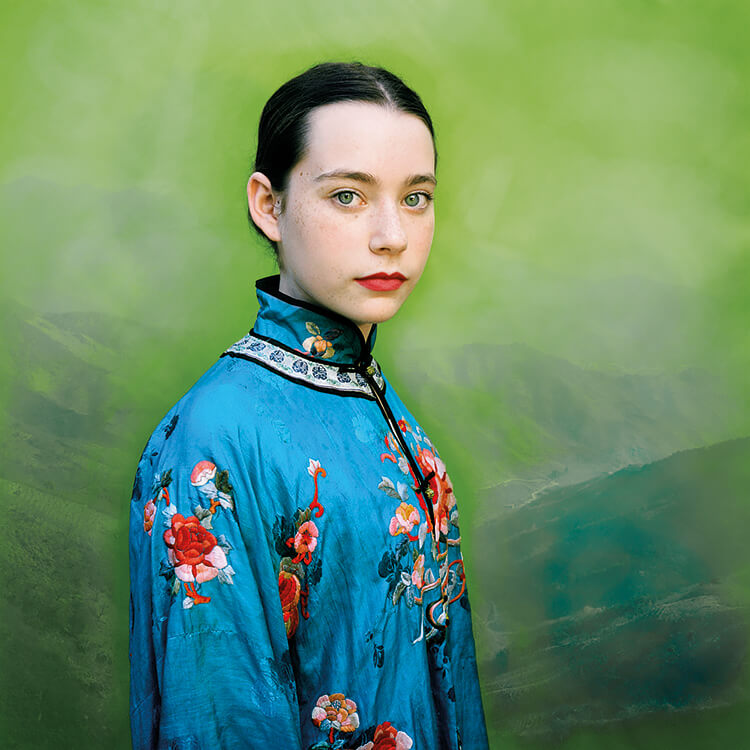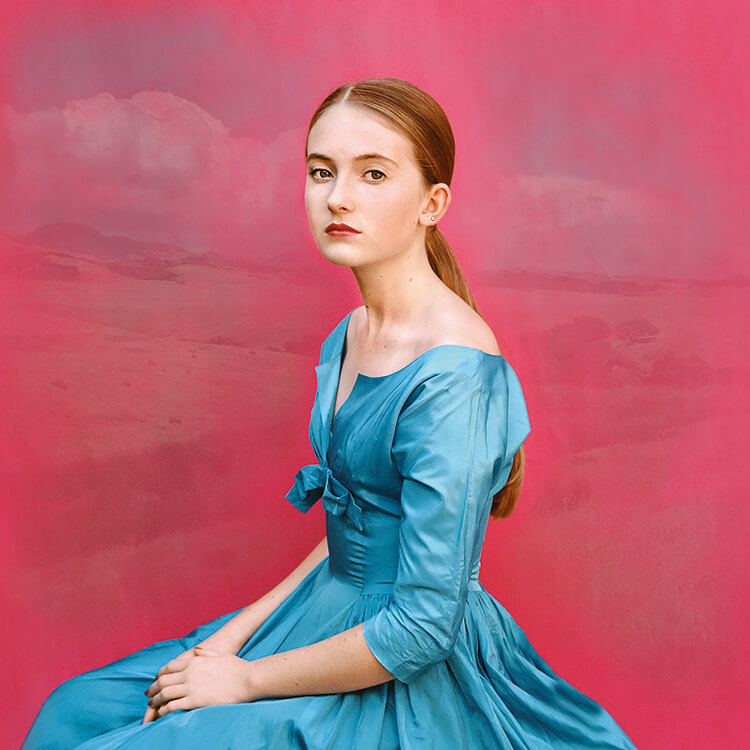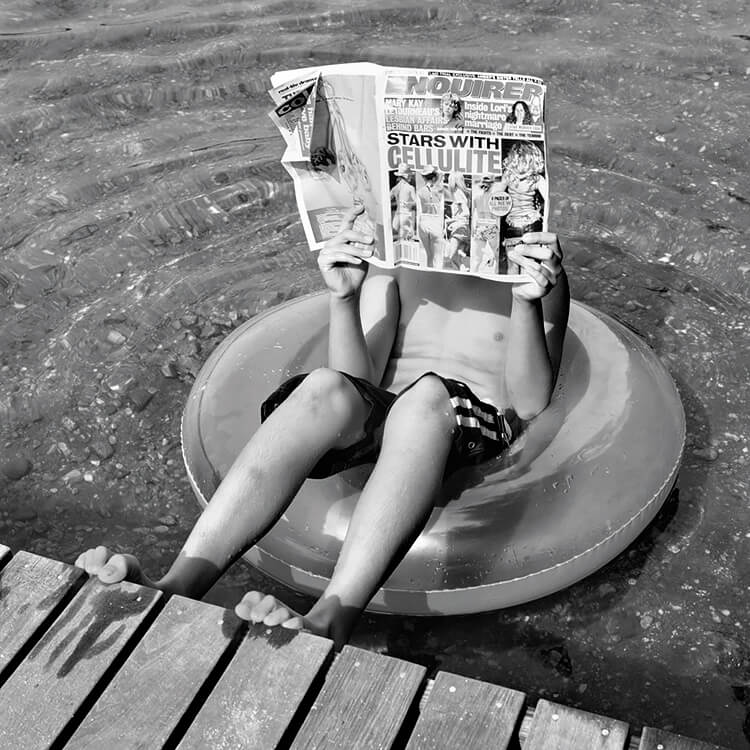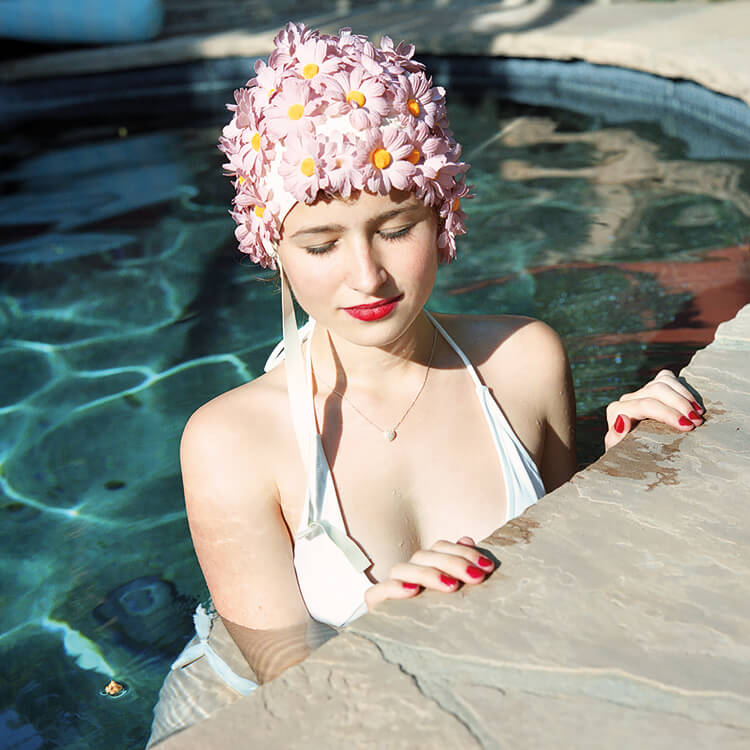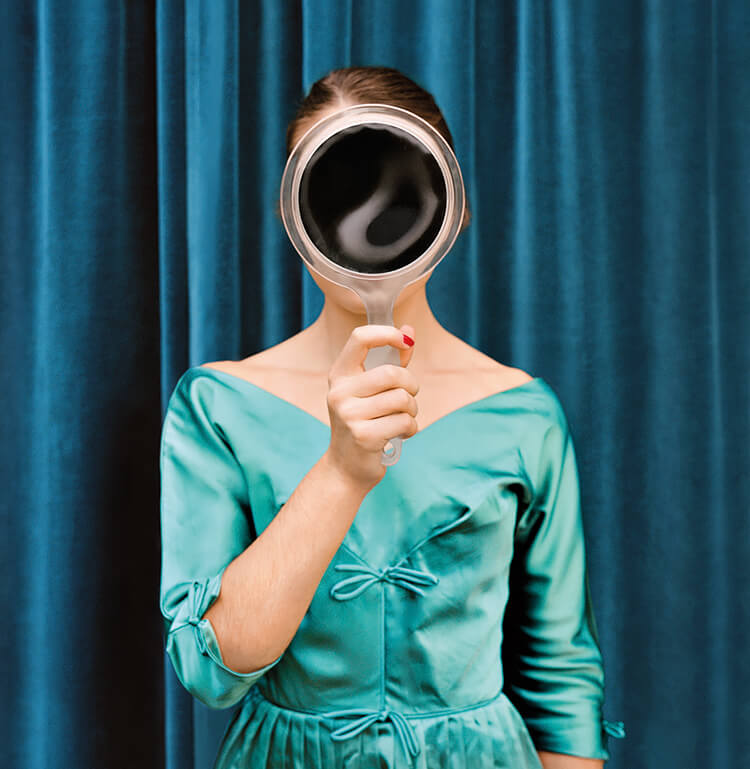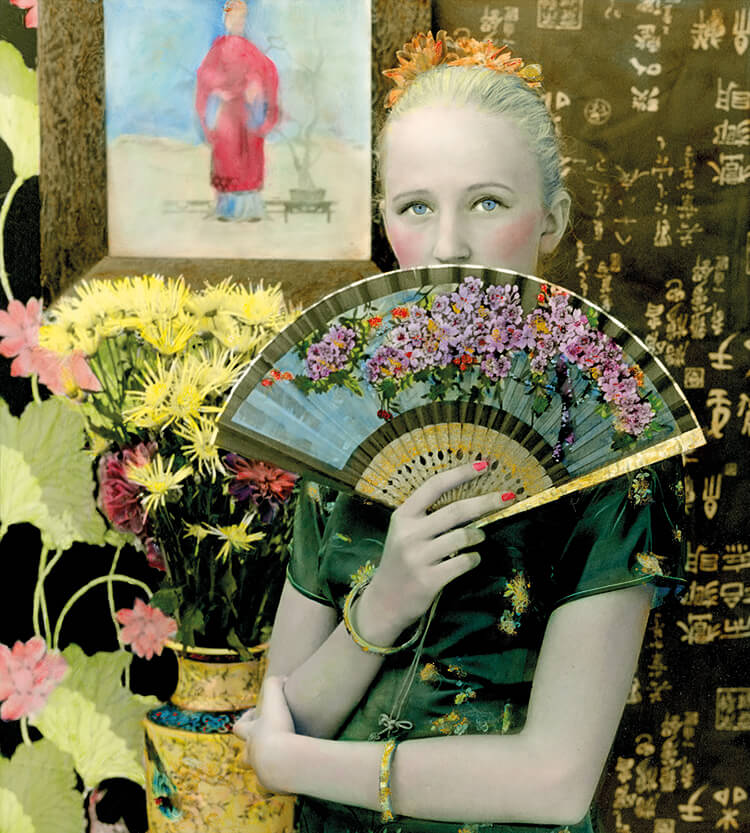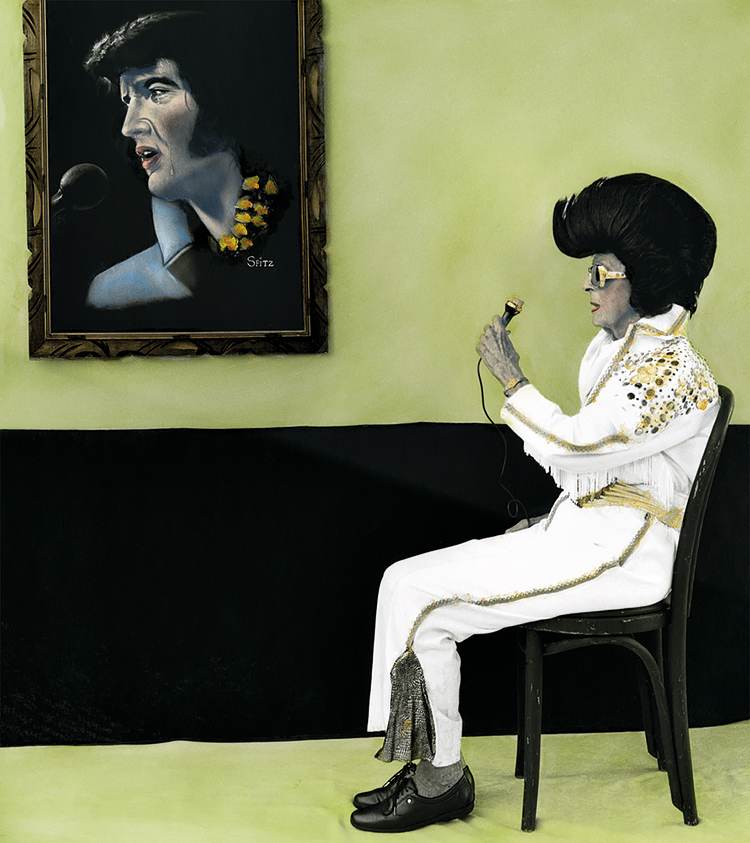 Biography
After a career as a New York Fashion Editor and working along side the greats of fashion photography, Aline Smithson discovered the family Rolleiflex and never looked back. Now represented by galleries in the U.S. and Europe and published throughout the world, Aline continues to create her award-winning photography with humor, compassion, and a 50-year-old camera.
She has exhibited widely including solo shows at the Griffin Museum of Photography, the Fort Collins Museum of Contemporary Art, the Lishui Festival in China, the Tagomago Gallery in Barcelona and Paris, and the Wallspace Gallery in Seattle and Santa Barbara. In addition, her work is held in a number of public collections. Her photographs have been featured in publications including PDN (cover), the PDN Photo Annual, Communication Arts Photo Annual, Eyemazing, Soura, Visura, Fraction, Artworks, NY Times LENS blog, Shots, Pozytyw, and Silvershotz magazines. In the Fall of 2015, the
Magenta Foundation
published her first significant monograph, Self & Others: Portrait as Autobiography. Slate featured her monograph in their
The 10 Best Photo Books of 2015.
In 2012, Aline received the Rising Star Award through the Griffin Museum of Photography for her contributions to the photographic community. In 2014, Aline's work was selected for the Critical Mass Top 50, the PDN Photo Annual, and Review Santa Fe. Aline founded and writes LENSCRATCH, a daily magazine that celebrates a different contemporary photographer each day and offers opportunity for exhibition. She has been the Gallery Editor for Light Leaks Magazine, is a contributing writer for Diffusion, Don't Take Pictures, Lucida, and F Stop Magazines, has written book reviews for photo-eye, and has provided the forewords for artist's books by Tom Chambers, Meg Griffiths, Flash Forward 12, Robert Rutoed, Nancy Baron, amongst others.
Aline has curated and juried exhibitions for a number of galleries, organizations, and on-line magazines, including Review Santa Fe, Critical Mass, Flash Forward, and the Griffin Museum. In addition, she is a reviewer and educator at many photo festivals across the United States. In 2014, Aline received the Excellence in Teaching Award from CENTER. She is a founding member of the Six Shooters Collective and has been teaching at the Los Angeles Center of Photography since 2001. Aline lives and works in Los Angeles.