Country: Japan | Born: 1938
Daido Moriyama is a major photographer of the 20th century. Born in Osaka in Japan, he continues to work mostly in Tokyo. He studied graphic design before he learned photography with his first mentor Takeji Iwamiya. In 1961 he moved to Tokyo and became the assistant of Eikoh Hosoe and worked also with the writer Yukio Mishima on the series "Ordeal by Roses". It is only in 1964 that he became an independent photographer.

He gained recognition quickly with his first book "Japan a Photo Theatre" (1968) and later "Farewell Photography" (1972), "Hunter" (1972), "Mayfly" (1972, "Another Country in New York" (1974) "Light and Shadow" (1982), "A Journey to Nakaji" (1987), "Lettre à St Lou" (1990)... We will stop there as we cannot list his 200 books!)

In 1968 Daido Moriyama became a member of the Provoke Movement. He describes his work as been "are, bure, boke". He gave birth to a new kind of street photography. His work was shown in 1974 at the MOMA in an exhibition called " New Japanese Photography". Since then we have seen his work all around the world in majors exhibitions and museums. In 2012 he won the ICP Infinity Award.
Gallery:
Website: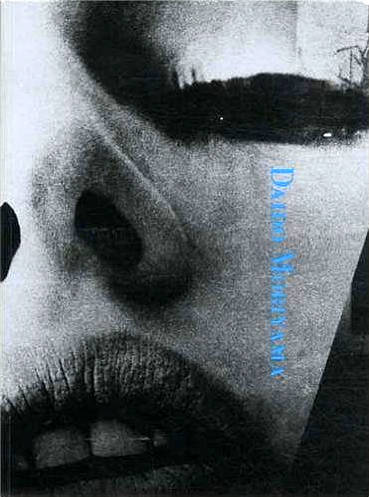 Author: Simon Baker, Minoru Shimizu, Koji Taki
Publisher: Tate Publishing
Year: 2013 - Pages: 224
Daido Moriyama emerged from the Provoke movement of the 1960s, which challenged, primarily through its publications, the rigid artistic formalities of the Japanese photographic scene at that time, he created highly innovative and intensely personal work, often depicting what he saw as the breakdown of traditional values in post-war Japan. *Born in 1938 in Osaka,?Moriyama moved to Tokyo in 1961. He became a fully-fledged freelance photographer in 1964: among his early influences were his contemporary Shomei Tomatsu, as well as the work of William?Klein in New York, Andy Warhol's silkscreened newspaper images, and the writings of Jack Kerouac. His pictures, are characterised by a gritty, high contrast black-and-white aesthetic, or 'are, bure, boke' (grainy, blurry, out-of-focus), concentrate on the little-seen parts of the city and the fragmentary nature of modern realities. This book, the only survey of Moriyama's work currently available in English, includes an introduction by Simon Baker, Curator of Photography at Tate, and two newly translated texts on the artist: 'The Myth of the City' by Koji Taki; and 'Reconsidering "Grainy, Blurry, Out-of-focus"' by Minoru Shimizu which was first published in?Moriyama's seminal photobook Farewell Photography, and translated into?English here for the first time. Produced to coincide with the William Klein + Daido Moriyama show at Tate Modern, this book provides not just an exhibition publication, but an essential monograph on a true benchmark figure of modern photography.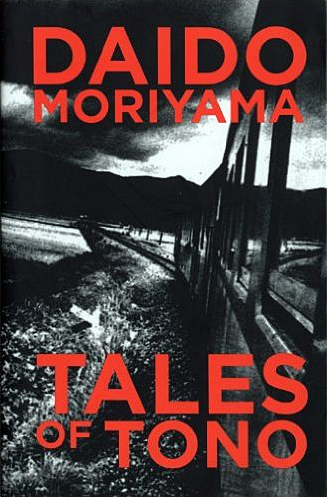 Author: Daido Moriyama
Publisher: Tate/D.A.P.
Year: 2013 - Pages: 192
Throughout his career, Daido Moriyama has produced a huge body of extremely influential photobooks, each demonstrating the variety and complexity of his work, from the blurred and grainy style of his early Provoke-era publications, to his more classic city- and object-based projects. Tales of Tono, appearing here for the first time in English, is one such book. First published in 1976, and taking its name from a collection of Japanese rural folk legends, Tales of Tono is a compact little volume composed of black-and-white photo diptychs and spreads that were shot in the countryside of northern Honshu, Japan. Faithfully reproducing the original edition, this book contains a text by the artist that offers the reader a typically honest and self-effacing account of Moriyama's thoughts about his practice. More than 30 years since its original Japanese publication, Tales of Tono gives a fantastic insight into one of the world's most original and provocative photographers. It is published to coincide with a survey of the artist's work at Tate Modern, London.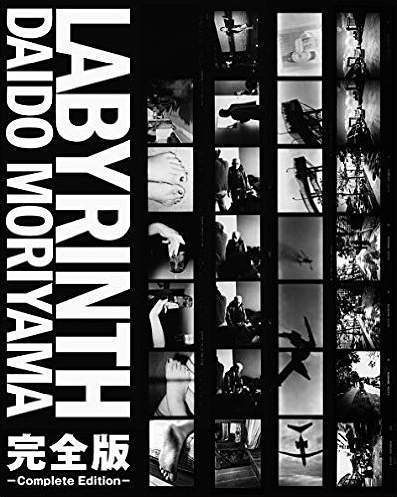 Author: Daido Moriyama
Publisher: Aperture
Year: 2012 - Pages: 304
Throughout his career, Daido Moriyama has sought new ways of recasting his images through the use of different printing techniques, installation, or by re-editing and re-formatting them. For this volume, Moriyama has returned to his contact sheets from the past five decades, selecting both classic and previously unpublished images. Included here are reproductions of original contact sheets; sequences of new contact sheets made from recombined negative strips that juxtapose images from the 1950s with those from the past ten years; and selections of individual images, both familiar and newly discovered. Together, they offer a comprehensive assembly of Moriyama's oeuvre, tracing recurring motifs and proposing startling new interpretations of some of his most iconic photographs. In opening up this private process of reexamination to a wider public, Moriyama continues to challenge the viewer, his own practice and the larger mechanisms by which photography makes meaning.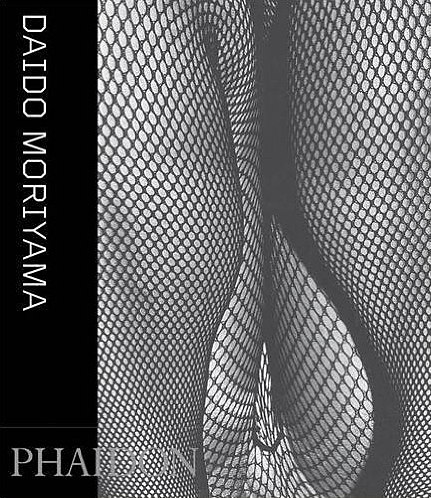 Author: Daido Moriyama, Kazuo Nishi
Publisher: Phaidon Press
Year: 2012 - Pages: 128
Born in 1938 and brought up for a short while in Osaka, Japan, Daido Moriyama spent much of his childhood on the move, due to his father's profession as a travelling insurance salesman. Moriyama studied graphic design and, in the 1960s, moved to Tokyo to work with the VIVO group of photographers, which included Eikoh Hosoe and Shomei Tomatsu. Accompanied by a surge in Japanese economic growth and mass culture, Moriyama was published in several magazines and journals, earning him the accolade of Most Promising Photographer by the Japan Photography Critics Association. Moriyama was a member of PROVOKE Magazine at the time of international youth movements and unrest in 1968. The magazine, and Moriyama's photography, sought to assert an independence over the classically held notion of photography as purely a visual sign. He was aware that the camera can not offer a complete record and it is in this very partialness that the real excitement and enigma in his work arises. Exploring themes of self-expression, the disfiguration of urban landscapes, eroticism and fading Japanese traditions, Moriyama remarked that one of photography's essential qualities is its amateurism, and another its anonymity. These have numbered among his preoccupations from the beginning and most of Moriyama's images follow a snapshot aesthetic, often taken while running or from a moving car, without the use of a viewfinder. This monograph on Moriyama follows a chronological order, identifying major themes and examining key works; a beautifully produced, affordable introduction to one of the most influential figures in photography today.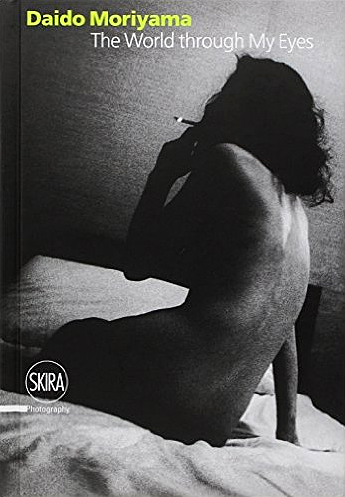 Author: Daido Moriyama, Filippo Maggia
Publisher: Skira
Year: 2010 - Pages: 440
A broad monograph devoted to one of the preeminent names in contemporary Japanese photography. Moriyama's photography is provocative, both for the form it takes (Moriyama's photographs may be dirty, blurry, overexposed or scratched) and for its content. The viewer's experience of the photo--whether it captures a place, a person, a situation or an atmosphere--is the central thrust in his work, which vividly and directly conveys the artist's emotions. The approximately 200 black-and-white images sketch out an original perspective on Japanese society, especially during the period from the 1950s to the '70s. During this time, he produced a collection of photographs -- Nippon gekijo shashincho -- which showed darker sides of urban life and relatively unknown parts of cities. In them, he attempted to show what was being left behind during the technological advances and increased industrialization in much of Japanese society. His work was often stark and contrasting within itself--one image could convey an array of senses; all without using color. His work was jarring, yet symbiotic to his own fervent lifestyle. In addition, the artist has included a number of photos shot in the past decade to complete this volume.