We're delighted to reveal the names of the 25 talented photographers who won
AAP Magazine #25: B&W
These amazing photographers come from 11 different countries, their work reflect the large variety black and white photography can offer. Documentary, portrait, travel, street, wildlife, abstract and fine art are all represented in the winning portfolios.
Regardless of the genre of photography, the selected projects all have different approaches to the unifying theme of black and white.
Using film, analog or digital photography, deep blacks or light grays, each photographer showcases a unique point of view. The chosen work successfully incorporates the literal and metaphorical dichotomy of black and white.
Mysterious, intense, timeless, at times nostalgic, black and white is magical for anyone who loves photography. Clearly black and white photography continues to hold a prominent place in our hearts and imaginations!
Selecting the winners was certainly not an easy task, but in the end we hope you will all enjoy this collection of photographs.
The Winner of AAP Magazine 25 B&W is Marjolein Martinot (Netherlands)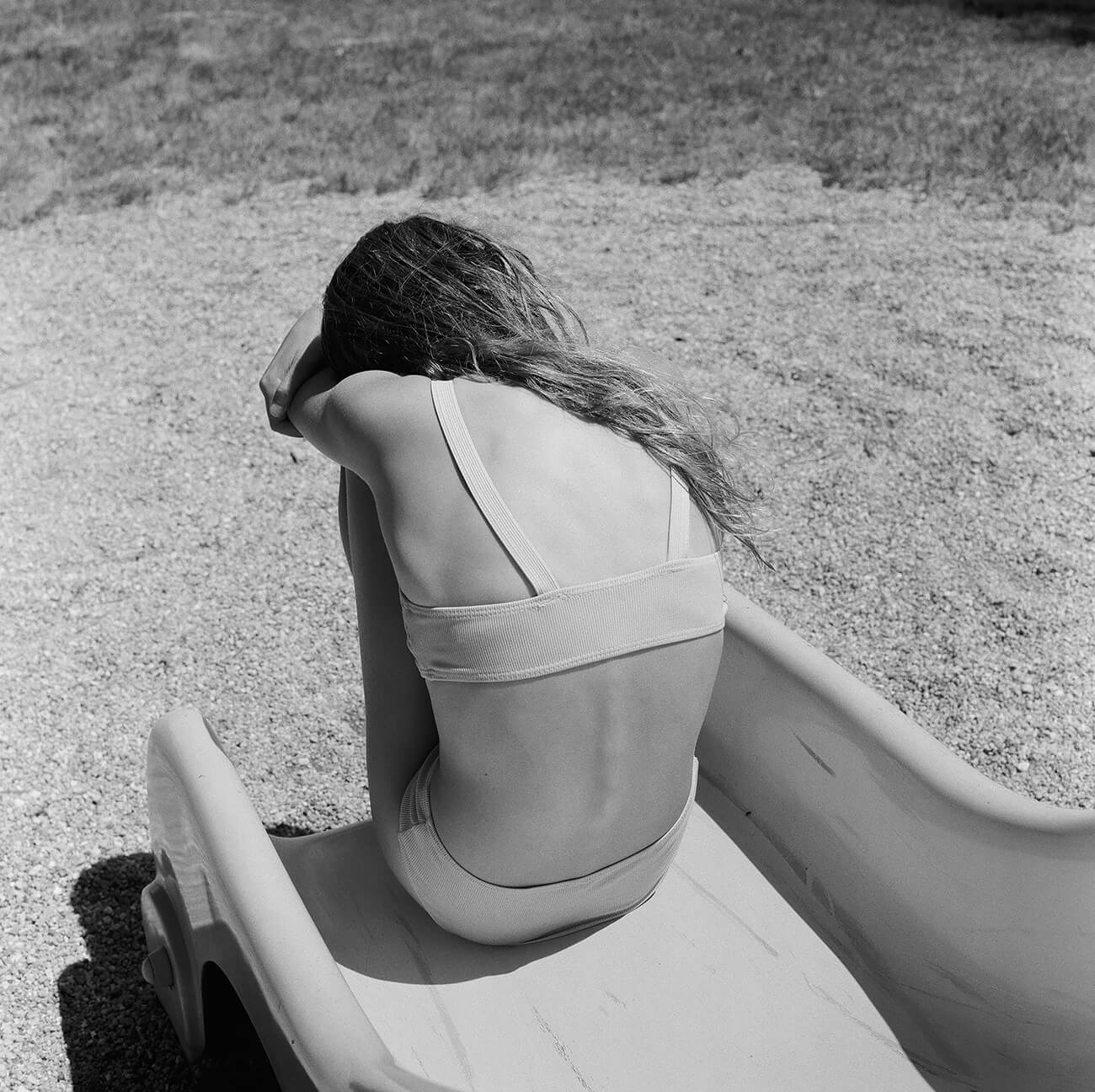 Girl on Slide, Indre 2021 from the series 'Riverland' © Marjolein Martinot
A photo from my photo-series ''Riverland'', which I started about 2 years ago, while attending a workshop with Vanessa Winship and George Georgiou in the Indre region in France. It's a series depicting various scenes - portraits, stills and landscapes - all taken in and around rivers/waters in the Indre region, and in southern France. With the series, I tried to evoke sentiments and feelings of a meandering river, while noting and drawing parallels to (my) life...
www.marjoleinmartinot.com
@marjolein.martinot
All About Marjolein Martinot
The Second Place Winner is Rico X. (United Arab Emirates)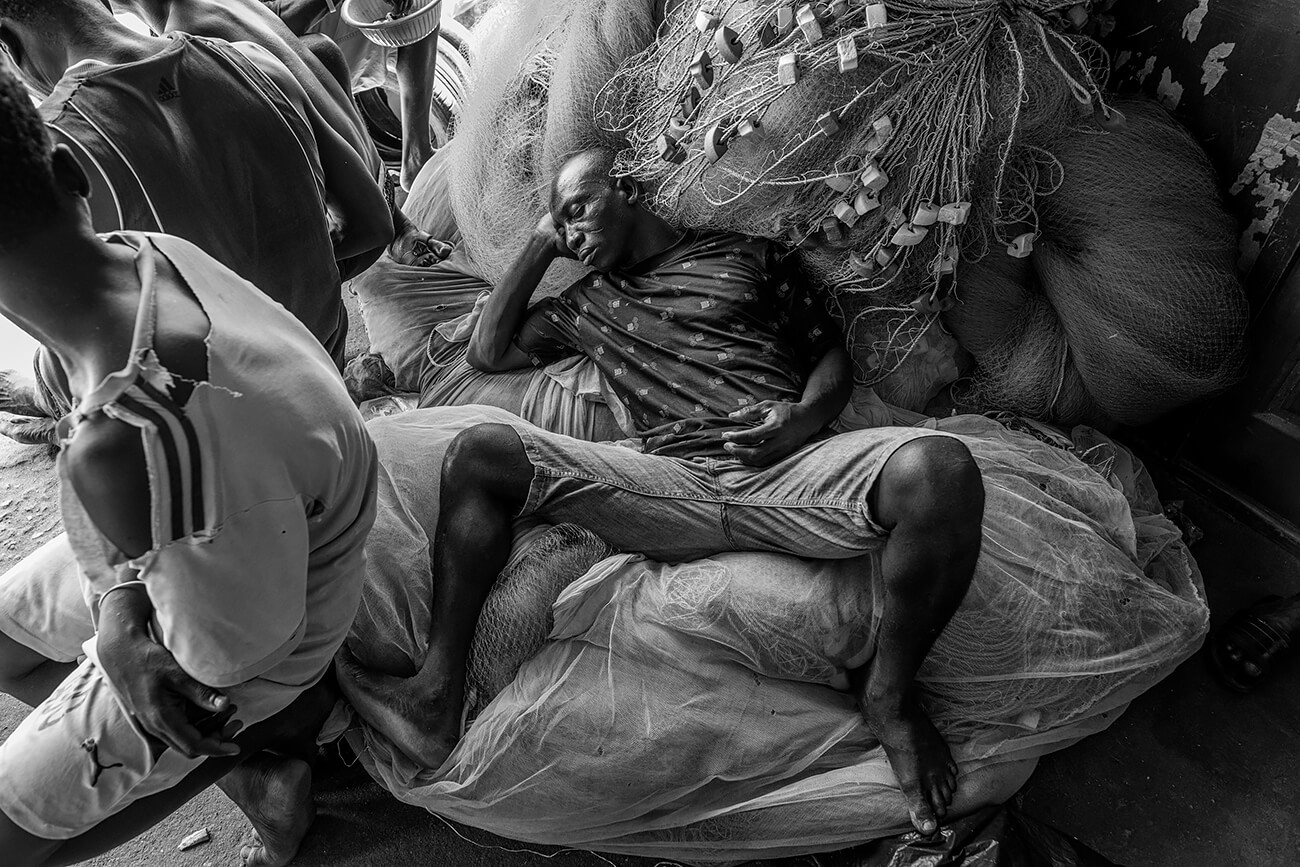 The Stubborn Boys from the series 'The Stubborn Boys' fishermen in Gold Coast, Ghana© Rico X.
While on a trip in Ghana I ventured down to the Cape Coast and visited the anglo-saxons dark past, aka the slave trade. After a few days of that, I wandered the streets of Cape Coast and down to the beach, where I found a narrow alleyway leading into a sheltered area on the beach ''the fisherman's hangout'' were young men, some looked like young boys, young like they should be at school boys, not here.
This group of males were referred to as "stubborn" by people on the outside, yet they seem wholesome, chilling, joking, mass making/repairing fishing nets, sharpening fishing knives, having an afternoon nap and playing what seemed like high stakes AGGRESSIVE card games.
I was set, this was me for the next few hours.
adventuresofrico.com
@adventures_of_rico
All About Rico X.
The Third Place Winner is Radoslaw Lowicki (Poland)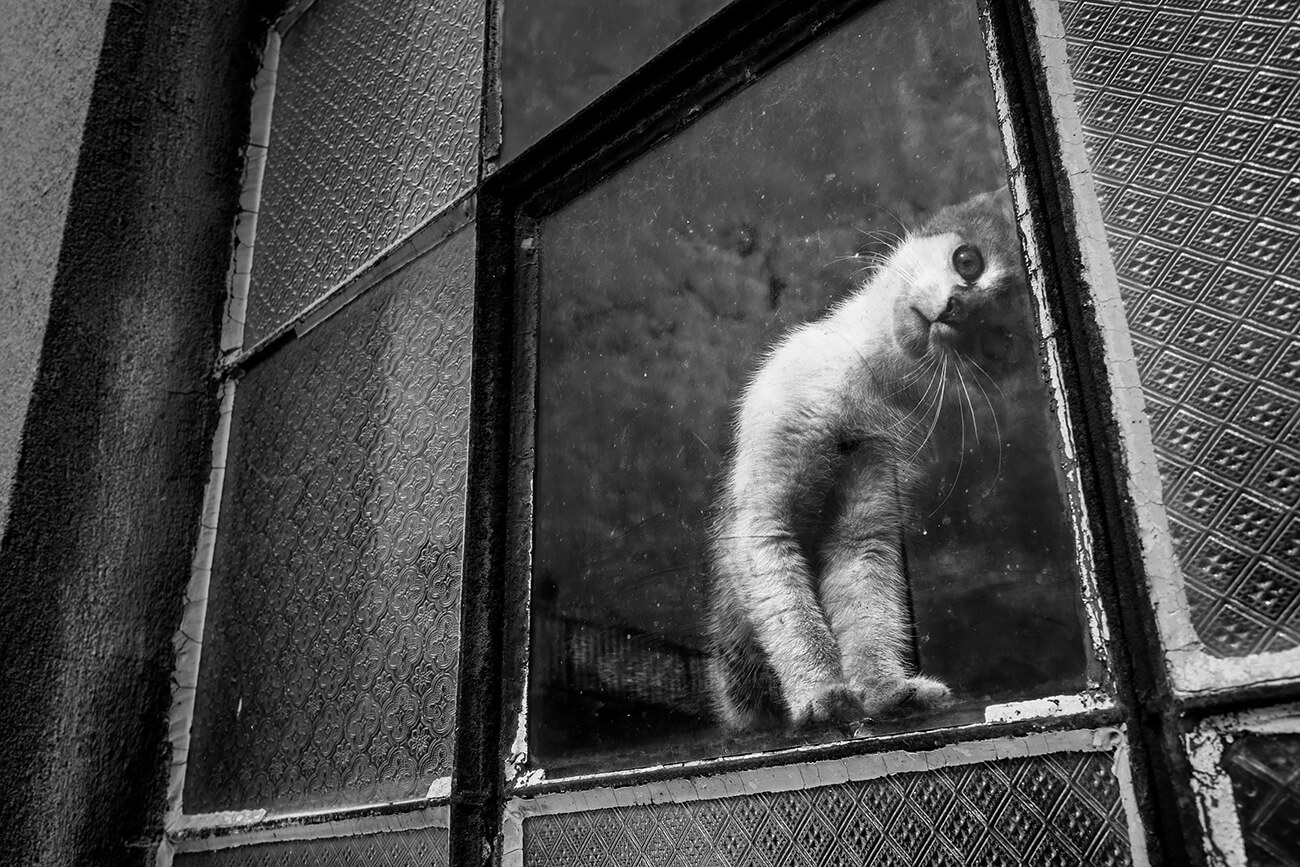 Untitled from the series 'Animals' © Radoslaw Lowicki
A cat at a window of a house in the old part of my hometown, Śrem.
@r.lowicki
All about Radoslaw Lowicki
MERIT GALLERY
Orna Naor (Israel)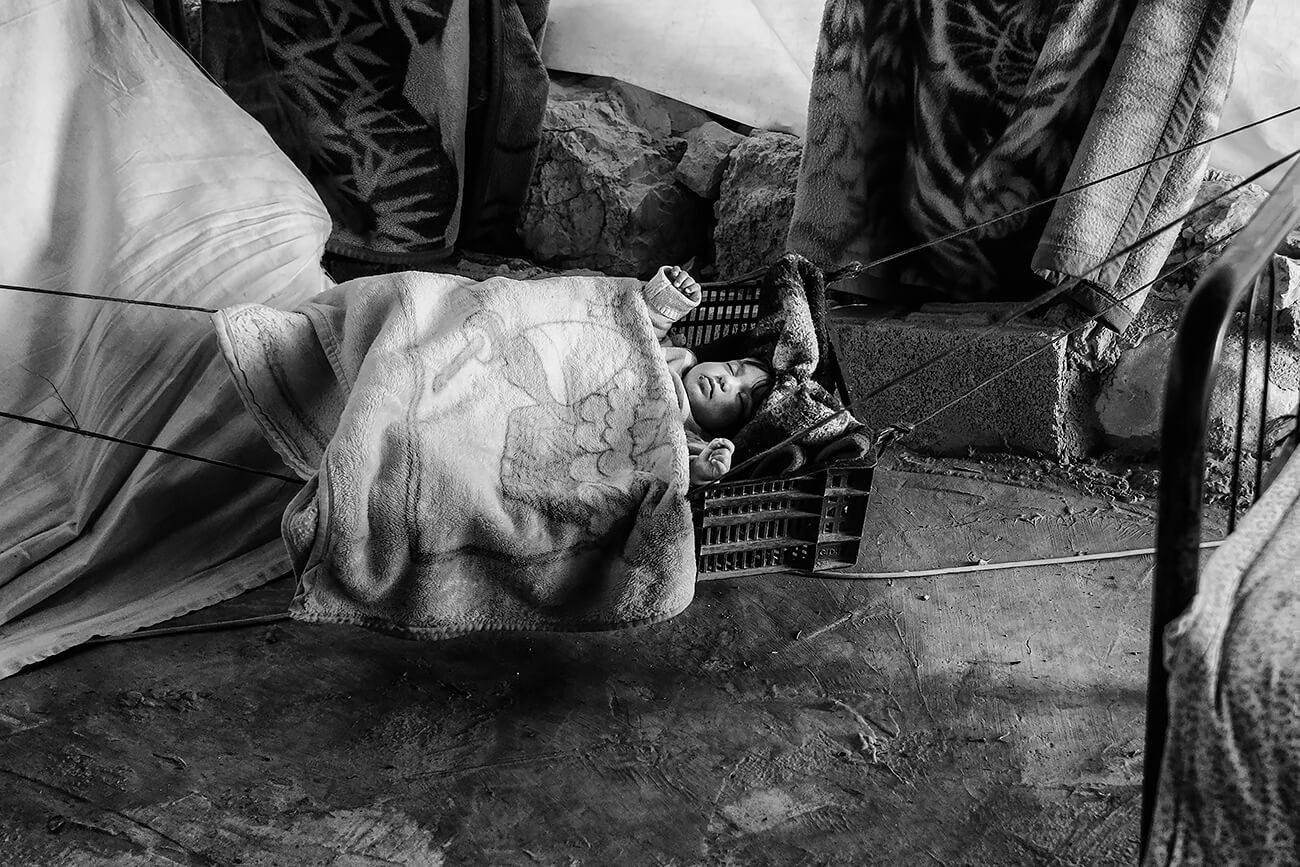 Series I'm just a kid. © Orna Naor
It's often said that Animals and children 'steal the show'. Children instinctively evoke sympathy, compassion and a desire to protect them. From this understanding I began this series about the children living under the occupation in Israel; An attempt to overcome the feeling of fear from the 'enemy' by presenting the children, who pay the price of their childhood, and to regain humanity to humanity.
All about Orna Naor
Jo Fields (United States)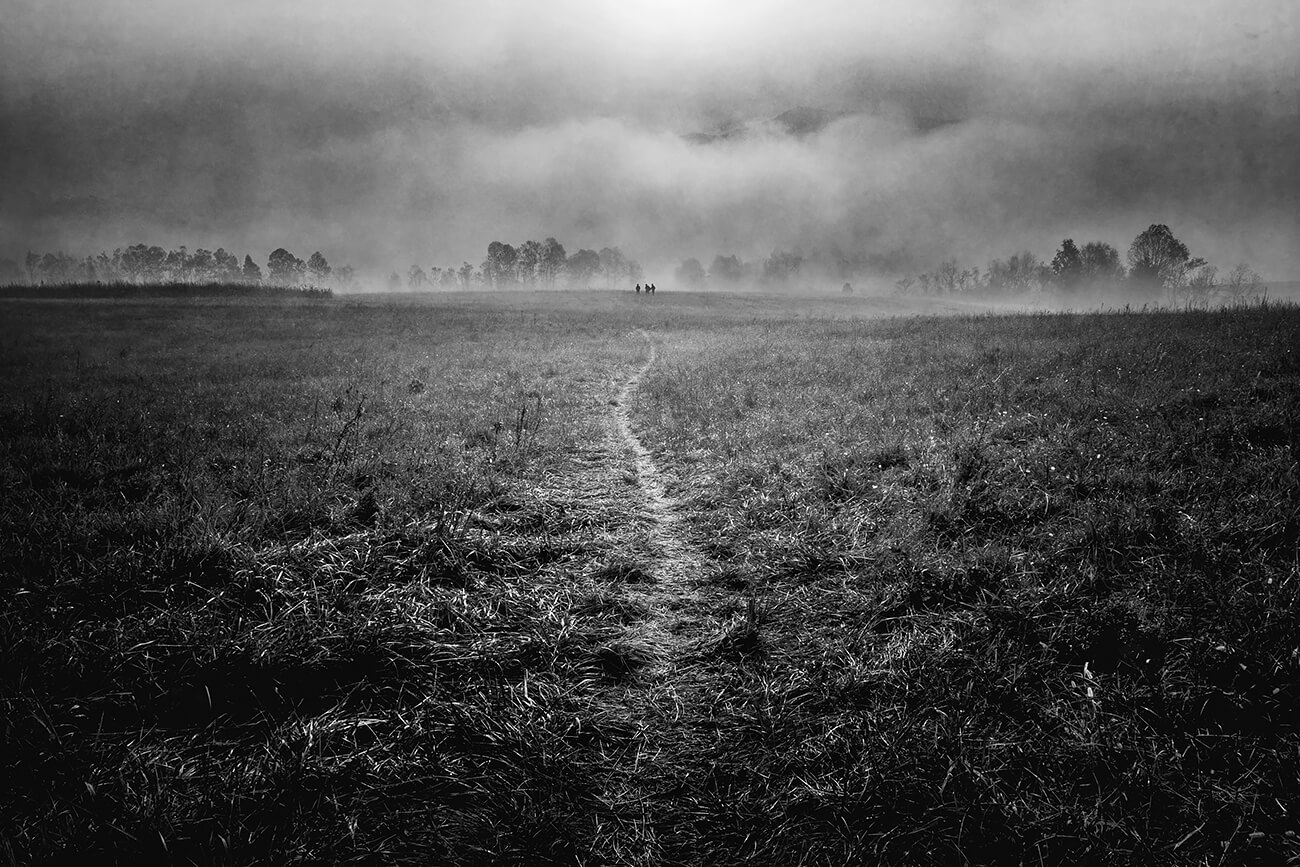 Standing Together from the seriesTrue North. © Jo Fields
'True North' is a collection of images that feel aligned with who I am and what I find fascinating, mysterious and timeless. Photography is place and time, light and shadow and mindful seeking. I'm meant to be in that moment to find, create, learn and grow. Mary Oliver said it best in her poem: Instructions for living a life: Pay attention. Be astonished. Tell about it.
All about Jo Fields
Oliver Raschka (Germany)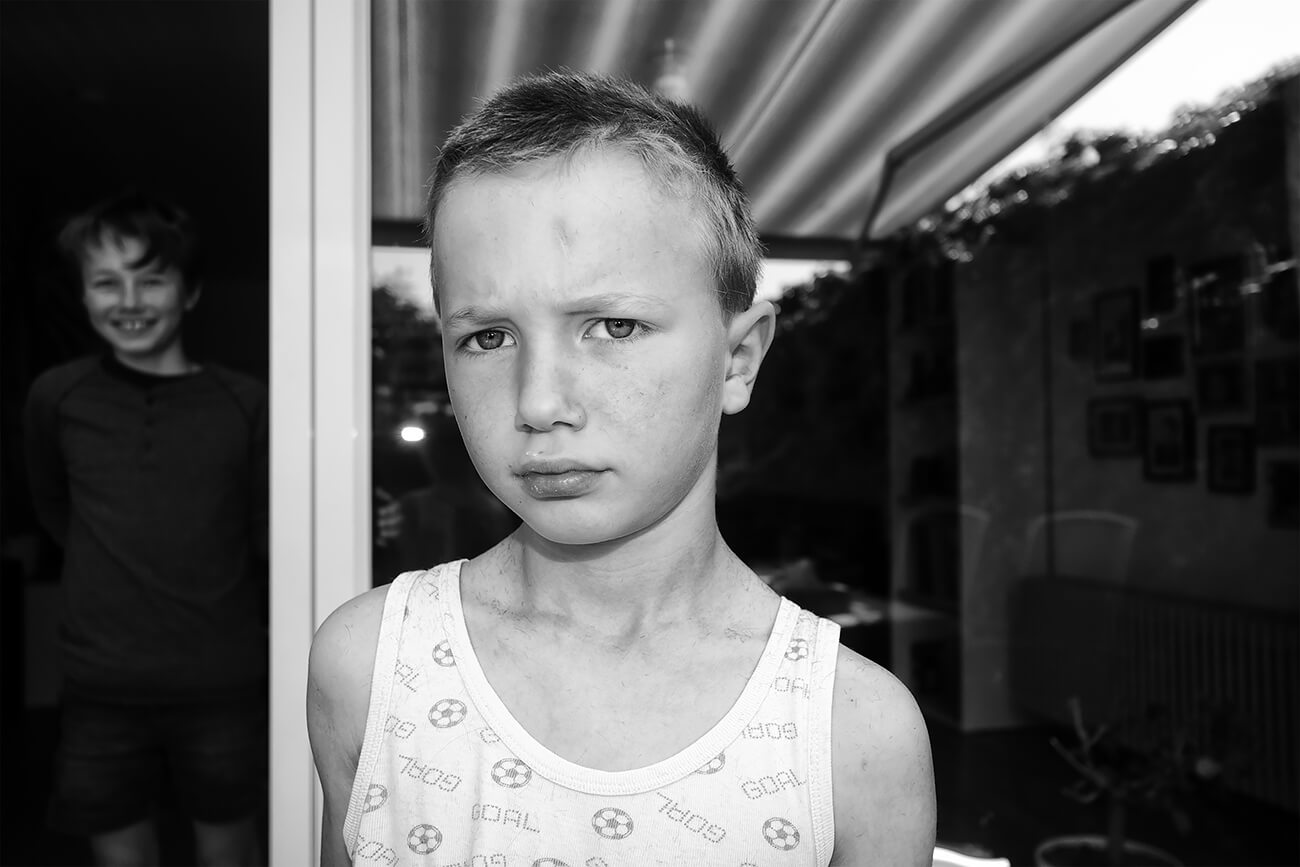 The World Ain't Enough © Oliver Raschka
THE WORLD AIN'T ENOUGH … (2009 – 2019) is about two brothers and living the moment. No staging, no posing. Just pictures from real life: at home, at play, after school, at sporting events or when out shopping. A visual sociology of childhood and life documented in a natural manner. The exultant joy that embraces the whole world and the abysmal sadness that seems to offer no escape – Oliver Raschka's photographs of his sons touch us and stir the inner child living on within us. A father who is reliving parts of his childhood with his sons. Who reflects and knows in every second that these moments will be passing. Oliver Raschka shows the colorful and exciting first years of his sons in black and white. With great sensitivity and compassion, he portrays joy, intimacy, love, anger, sadness, rivalry and wild euphoria. The viewer participates in the rapid developments of the first years of life of his two boys, their brotherhood and takes part in the wild ride into puberty. The viewer is right in the midst of it and conquers the world alongside with the kids. A book with the same title was published in 2020 via BUMMBUMMBOOKS, Cologne.
Damian Lemański (Poland)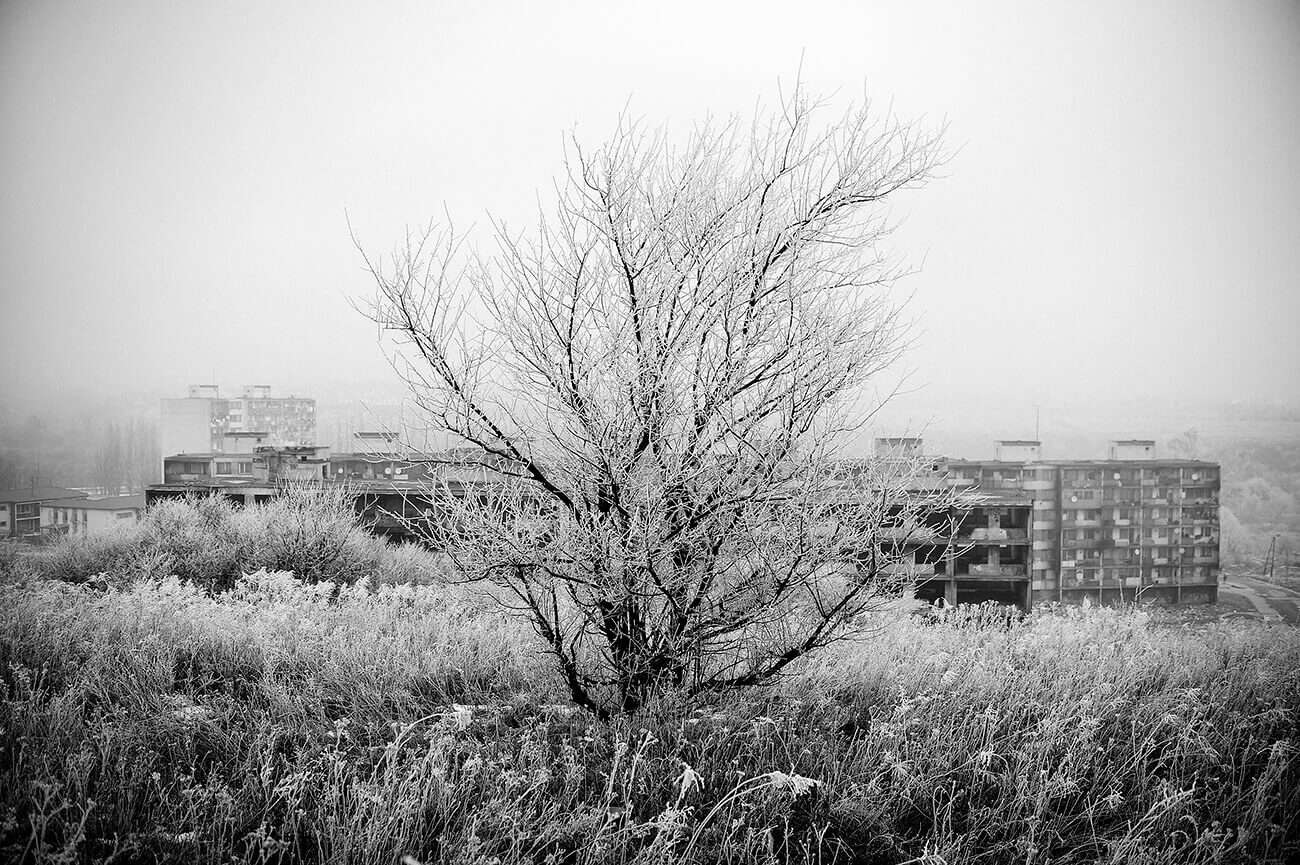 Tree over Lunik IX, 2017 from the series 'Roma' © Damian Lemański
In the winter of 2017, together with journalist friend Magdalena Chodownik and photographer Vladimir Zivojinovic, I visited a Roma settlement in Kosice, Slovakia - Lunik IX. The settlement is located on the outskirts of the city and almost no one from the city ventures there. People are afraid of the stereotypical image of Roma, and for this reason the settlement is surrounded by a mental wall making it a ghetto. Since then, I have been going back there from time to time to take more pictures, which may help bring this discriminated European minority closer to the public. The Roma are by far the most long-term discriminated against minority in the EU. Eighty percent of Roma in the EU still live below the poverty line in their country. Every third Rom lives in a building without running water, and every tenth in a building without electricity. Every fourth Roma child and every third Roma child live in a household where they experienced hunger at least once in the previous month.
[European Union Agency for Fundamental Rights, 2017]
All About Damian Lemański
Janice Milhem (United States)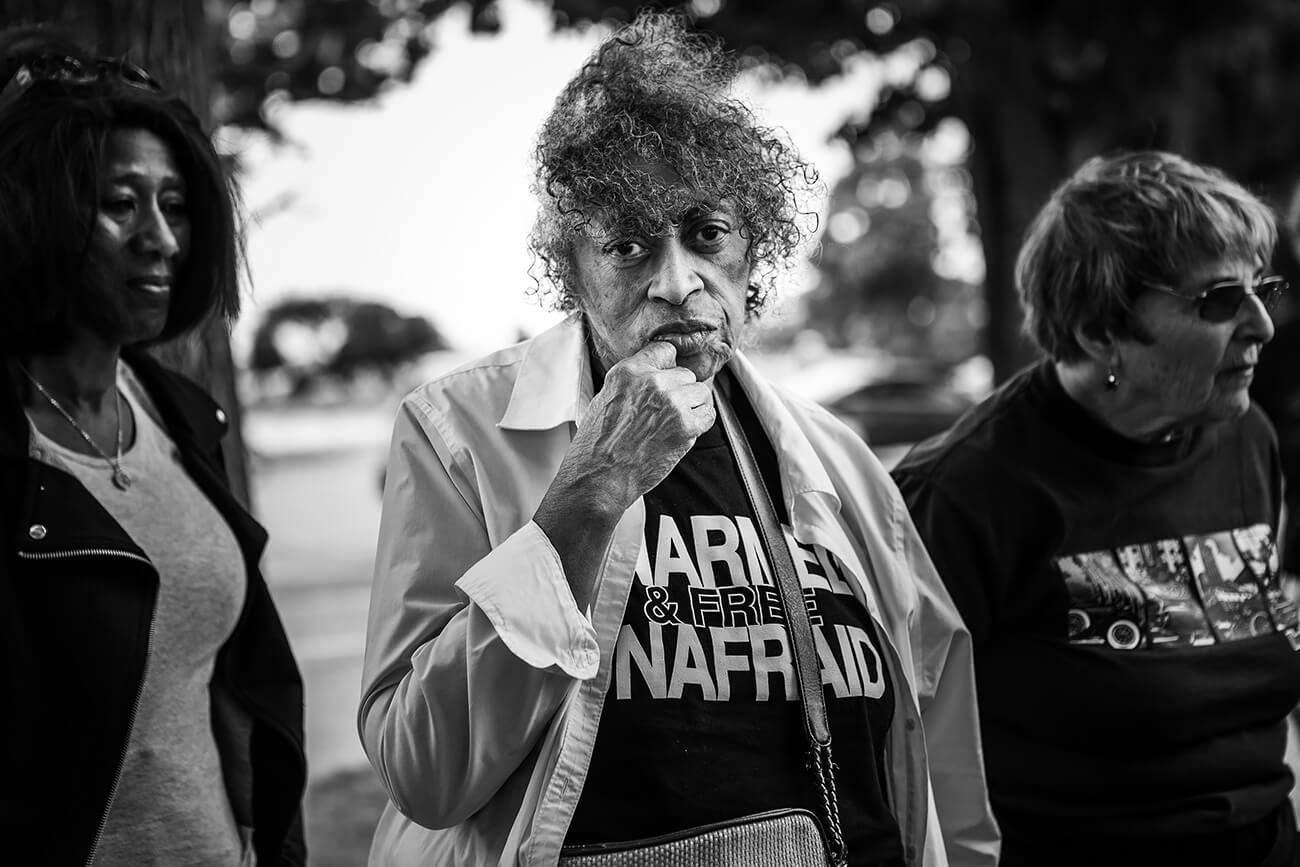 Armed, Free & Unafraid from the series 'Wisest Generation © Janice Milhem
From the series, the Wisest Generation. A photo documentary focus on remarkable seniors in Detroit who have inspired us and have contributed to Detroit's renaissance. Community organizers and catalysts for a stronger Detroit. Seniors Dorothy Aldridge and Harriet Saperstein led a group of young adults to explore the best of Detroit's present and its past. I met with these two powerhouse women one afternoon to attend a compelling talk on Detroit's riverwalk. This image caught Dorothy in a pensive moment while conducting a tour of Detroit's Belle Isle. Her shirt reads, "Unarmed Free & Unafraid."
Dorothy Aldridge 71 with Harriet Saperstein 84. Community activists, historians.
Rajan Dosaj (United States)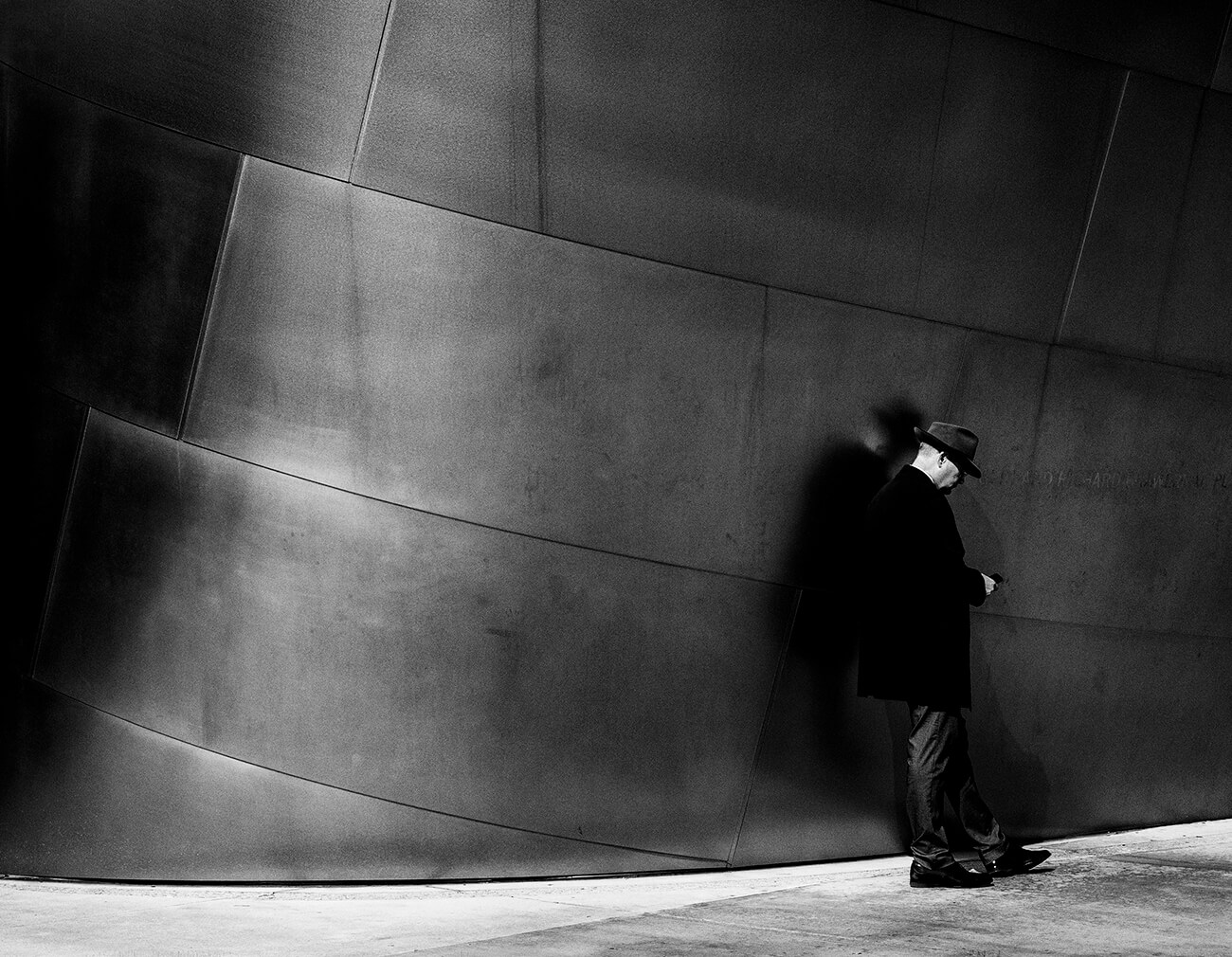 They Call Me Humphrey © Rajan Dosaj
As I was walking toward the Disney Concert Hall on Grand Avenue in Downtown Los Angeles one afternoon, I came upon this gentleman standing motionless against the famous architecture designed by Frank Gehry. Dressed in a dark suit and stetson hat, the gentleman's appearance and posture was a welcome return to the character of Sam Spade played by Humphrey Bogart in the 1941 American film noir The Maltese Falcon.
Svet Jacqueline Goldmeier (United States)
On The Train from the series Children of War © Svet Jacqueline Goldmeier
A family takes a train toward Lviv as violence increases in Eastern Ukraine. The displacement of over four million refugees has been recorded the start of the Russian invasion.
Eric Davidove (United States)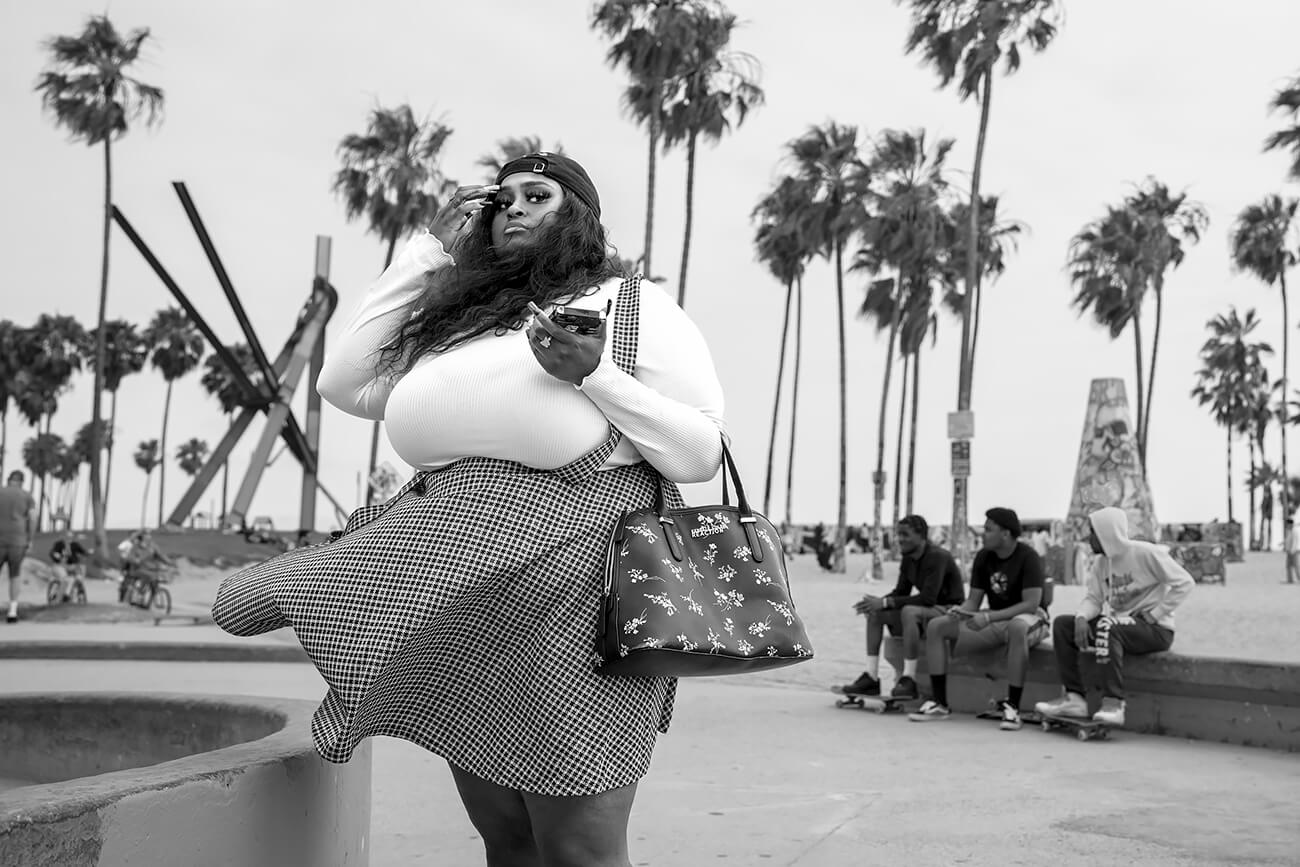 Sea Breeze from the series California Dreaming © Eric Davidove
These photos are from my ongoing photo project, titled California Dreaming, which highlights the quirky, curious, diverse and distinct cultures of San Francisco and Los Angeles. My preference is to take candid and natural photos. The rare exception is when I ask permission to make a portraiture. All of my street photos are taken during daylight and without using a flash because I prefer to be invisible and unnoticed by the subject(s). I am now using a full frame mirrorless camera with a 35mm prime lens.
All about Eric Davidove
Saul Bromberger and Sandra Hoover (United States)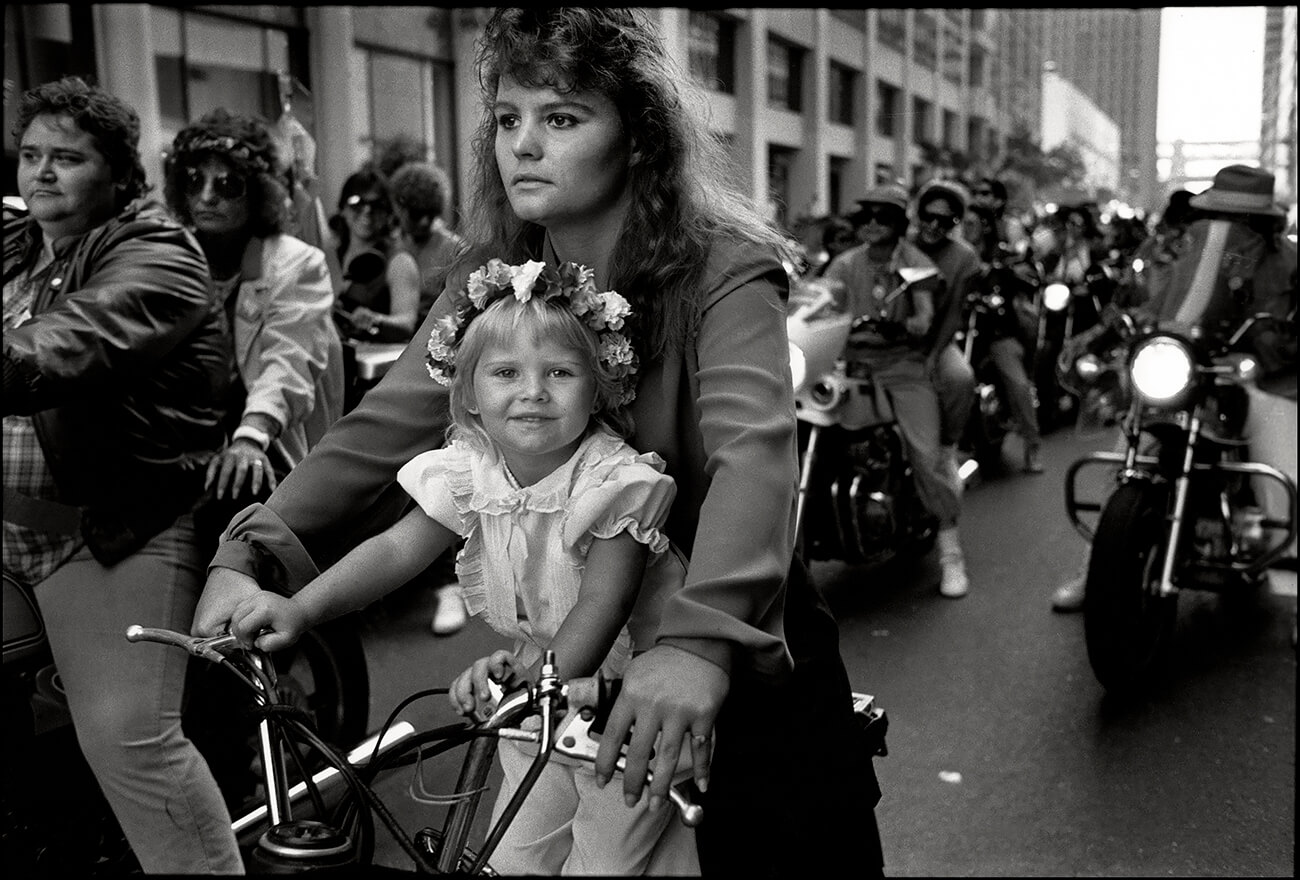 Jennifer and her Mother, Dykes on Bikes before the Start of the Parade San Francisco, CA 1985 © Saul Bromberger and Sandra Hoover
From the series 'Hearts of the Movement: The San Francisco Gay & Lesbian Freedom Day Parade: 1984-1990'
All About Saul Bromberger
American Portraits: 1978-2006
Cuneyt Gumushaneli (Turkey)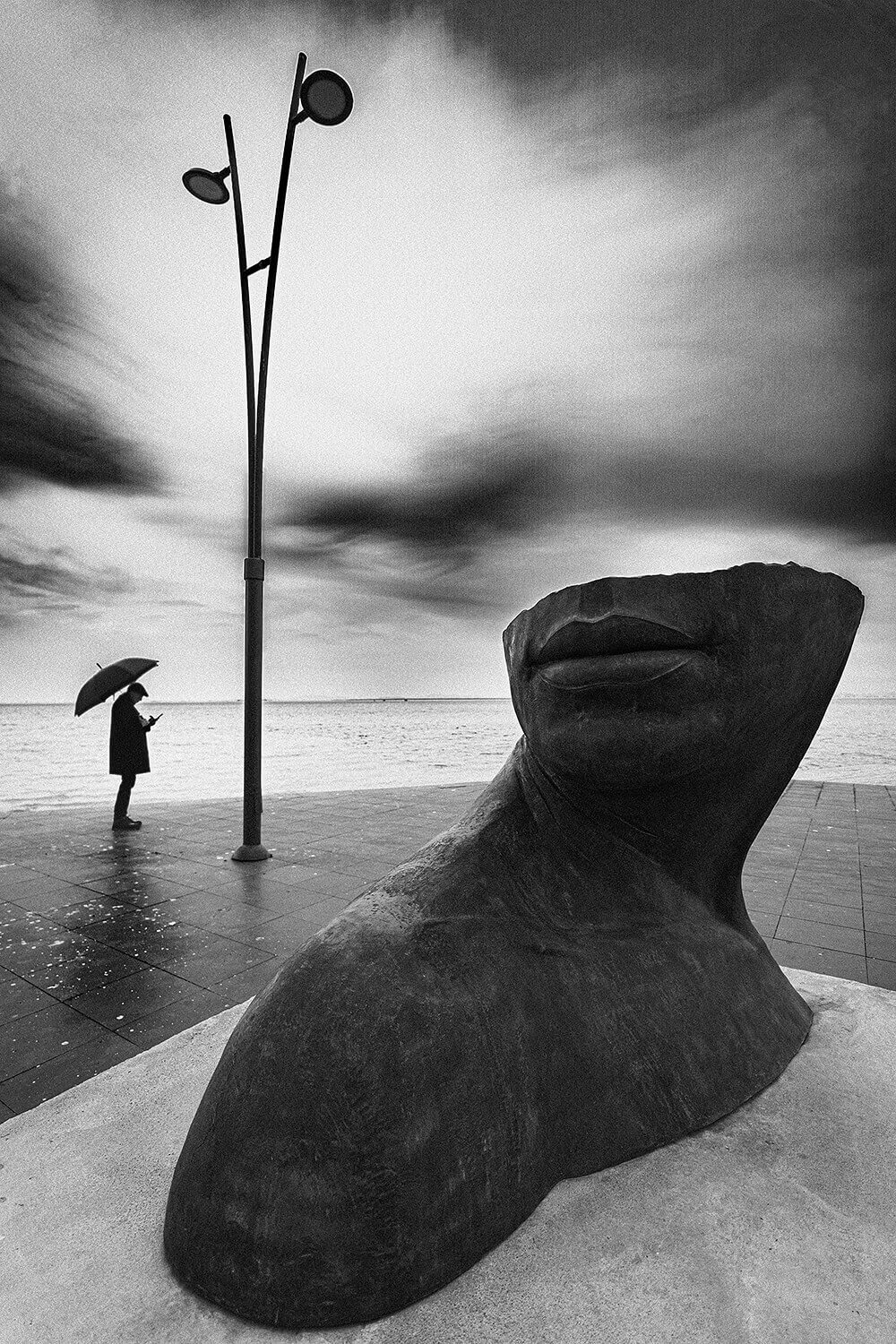 Blind Date © Cuneyt Gumushaneli
Last year ,during the lockdown period,I was only able to leave the house for limited times due to the Covid 19 pandemic, All I could do was to take long walks in the secluded spots of the city.A beautiful bronze work of Spanish sculptor Daniel Pérez that I love was placed in one of such quiet places I walk on the coastline of Izmir.During one of my walks,I realised a visual interaction between the statue and a man walking along the coastal road and That reminded me of the exciting first date of a man and a woman who didn't know each other.
Swen Bernitz (Germany)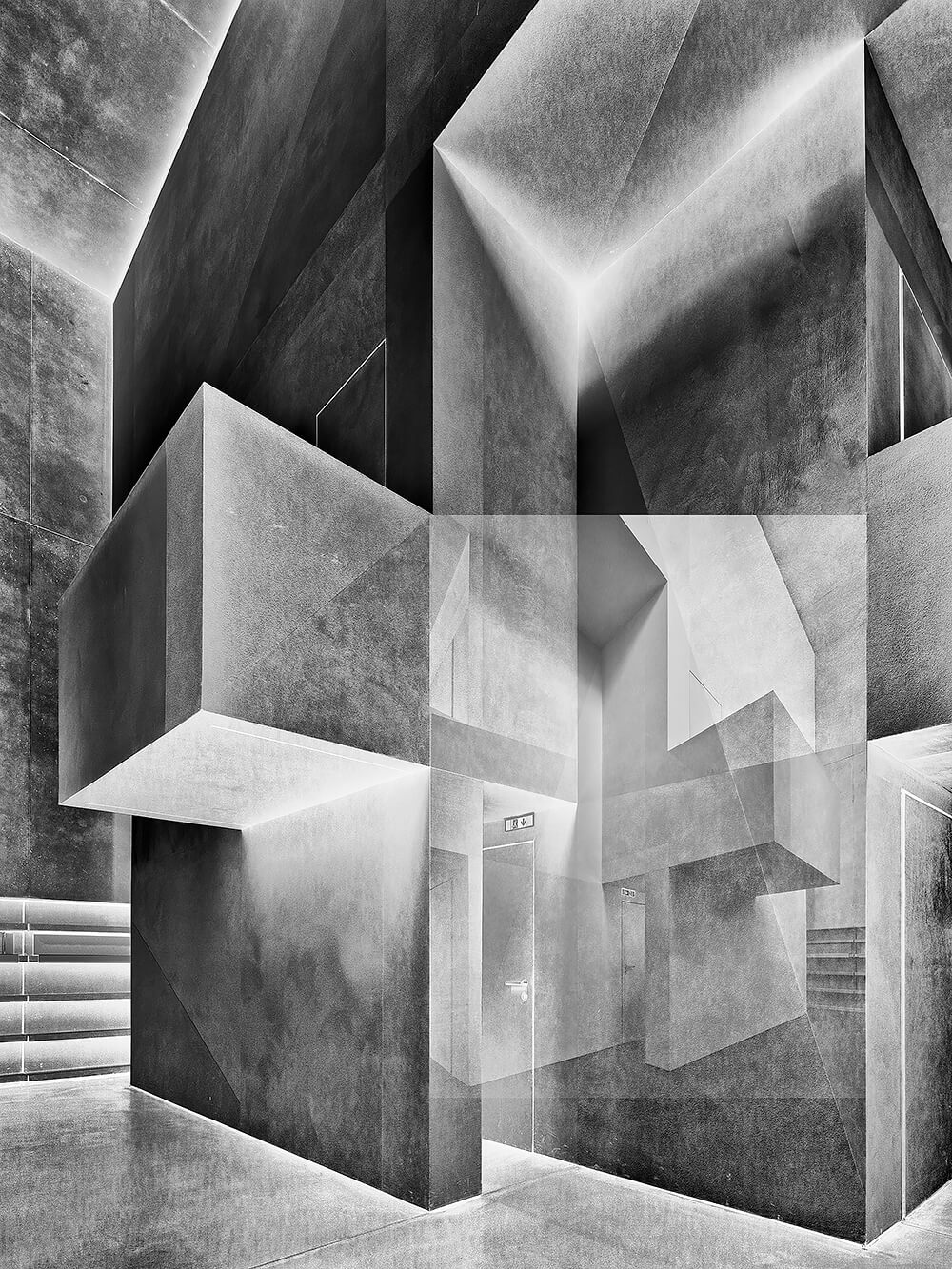 untitled, #01 from the series The Photographer's House © Swen Bernitz
"The Photographer's House" shows the new Moholy-Nagy Master House in Dessau in the experimental style of the New Vision, the visual aesthetics of László Moholy-Nagy. Multiple exposures, negative reversal, solarization, light-dark patterns and photomontages are used to emphasize light nuances and provide a new view at the architecture of the Bauhaus.
Prescott Lassman (United States)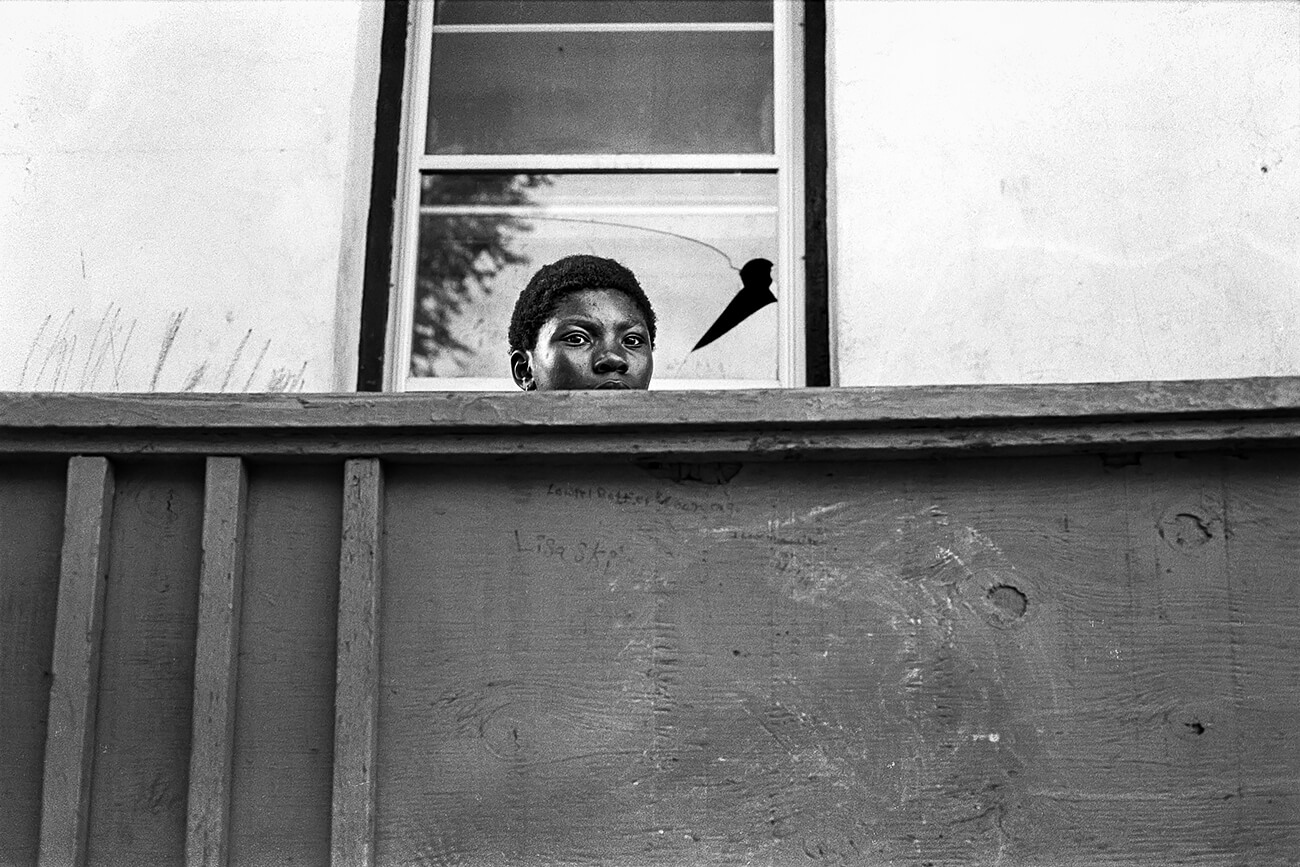 Woman On A Porch from the series 'Reflections In a Broken Window' © Prescott Lassman
The photographs in this short series are intensely menacing. Not because there is anything particularly menacing about the subjects of the photographs. Quite the opposite. The menacing quality instead is created by the unseen viewer. Just look into the eyes of the subjects of these photographs and you'll see it, a look of fear and unease. These are the people being menaced, not the other way around, by a society that manufactures boogeymen to justify policies and practices that fence out, wall out, and do worse to those seen as different.
Kohei Ueno (Japan)
Freediving teaches you to let go and surrender to nature, as it is counter productive to tense up your body to fight the crushing pressure. Whatever nature throws at you, you learn to accept and ride with it. This is a shot of Pablo from Mexico, hanging on to the line as the ocean current sweeps across him during his FIM (Free Immersion Dive), a discipline where you dive using only your arms to pull down the line, and up.
Ashley Suszczynski (United States)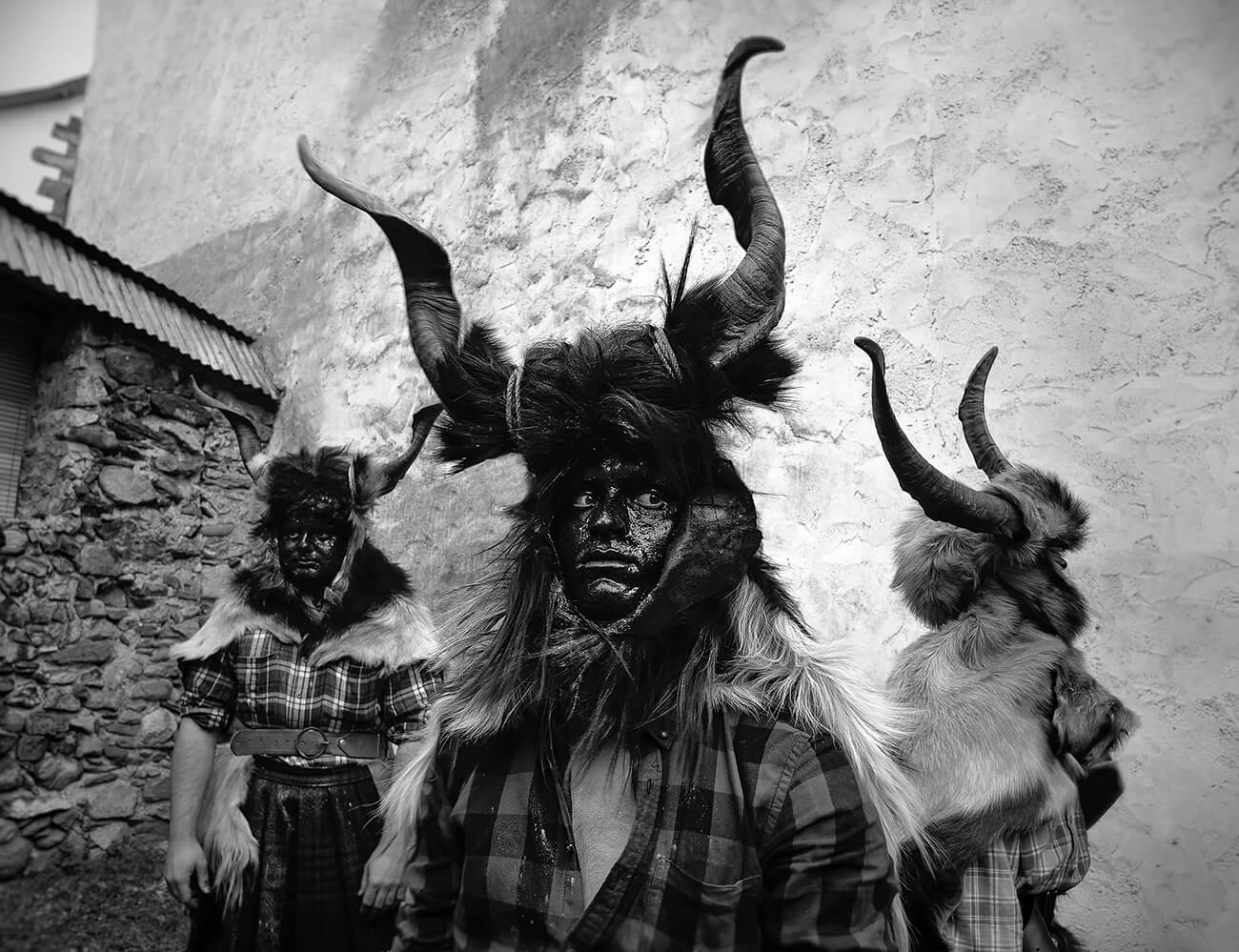 The Trangas of the Bielsa Carnival from the series ' Ancient Tradition in the Modern Day' © Ashley Suszczynski
Ancient Tradition in the Modern Day is an ongoing discovery of the ancient pagan roots masked throughout the villages of the Iberian Peninsula. This study and production of visual anthropology has taken me through the foothills of the Pyrenees and across the Iberian Peninsula, unearthing the various cultural traditions and winter rites of the region. Each event is unique in its characters and customs, yet shares profound similarities in symbolism. Through this imagery we discover age-old traditions alive and well in the 21st Century.
All about Ashley Suszczynski
Lesia Maruschak ( Canada)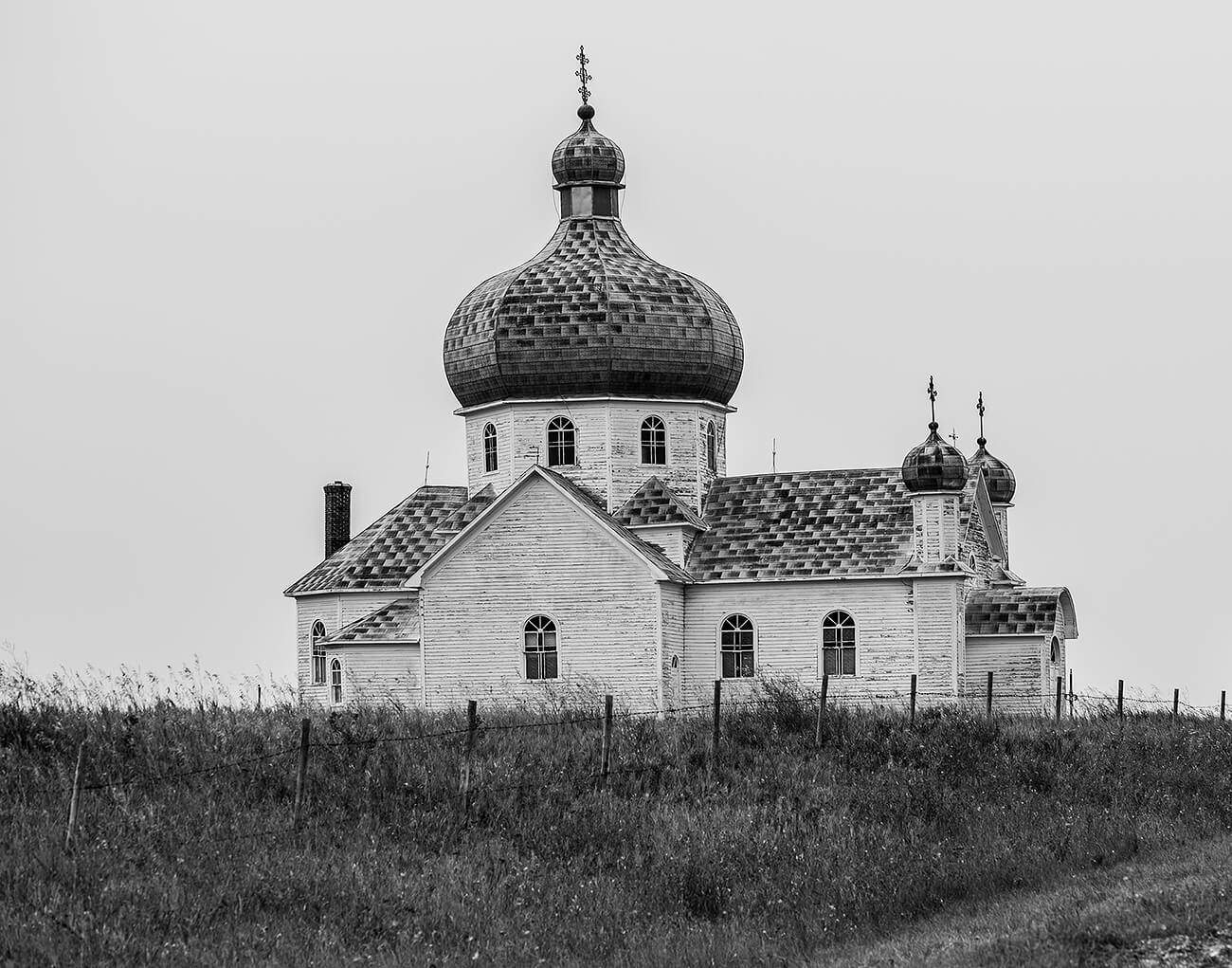 Let the Prairie Bells Ring from the series ' KRAÏNA: I am the land' © Lesia Maruschak
I am a descendent of immigrants who came to Canada from Ukraine in 1897. They were the backbone of the Canadian government's economic expansion program aimed at settling Western Canada. A $10.00 filing fee bought them 160 acres of land – a dream come true. In KRAÏNA: I am the land I give form to an 'imagined geography' where time, history and identity are fluid concepts. My relationship to the land and the meaning that my life and work derive from it are captured in the images and coupled with an exploration of immigrant loss, shifting identity and trauma; issues of global significance as we face the largest refugee crisis since WWII with Russia's invasion of Ukraine. This image was taken a stone's throw from our family farm where members of my family rest in the neighboring cemetery.
David Gray (Canada)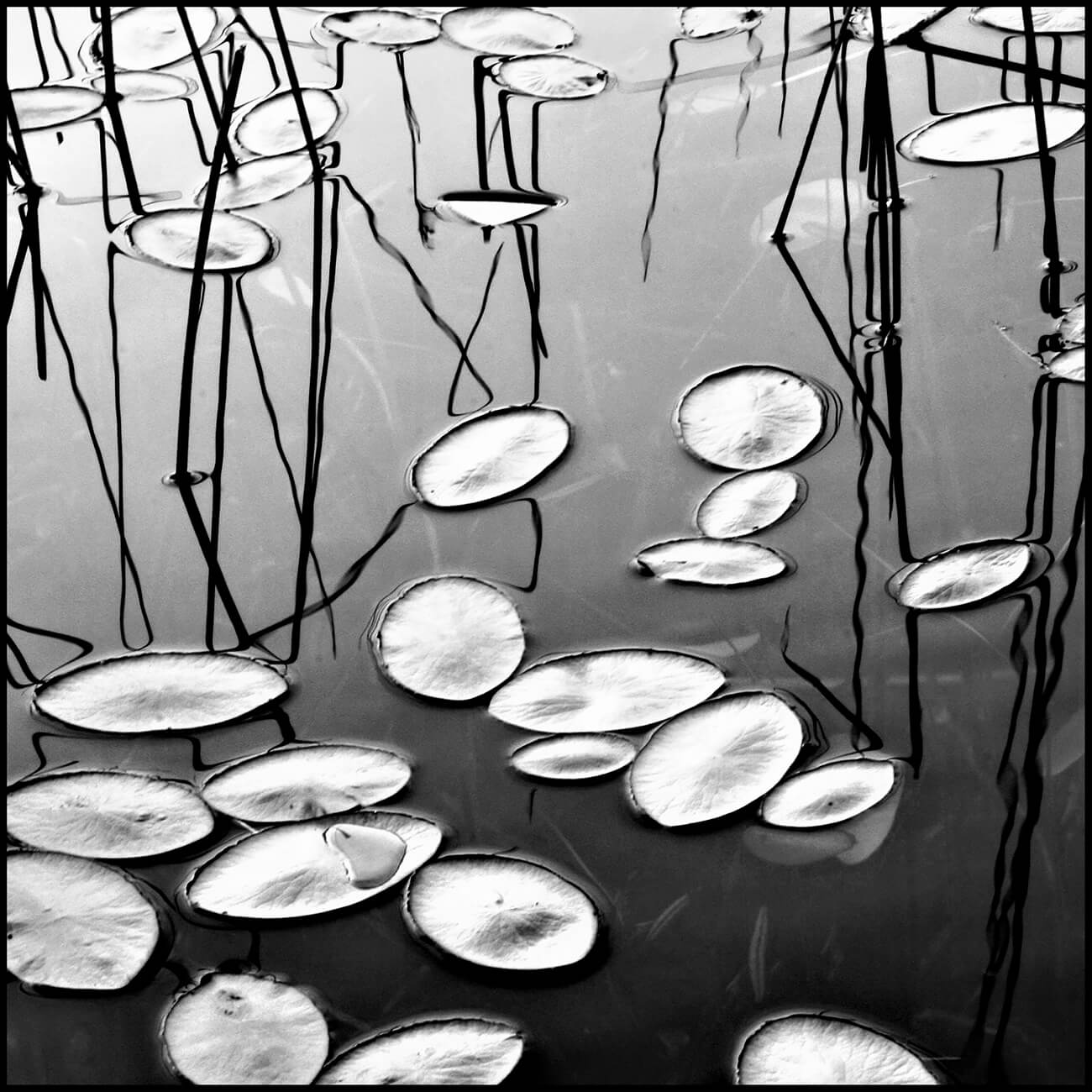 All about David Gray
Francesco Luongo (Italy)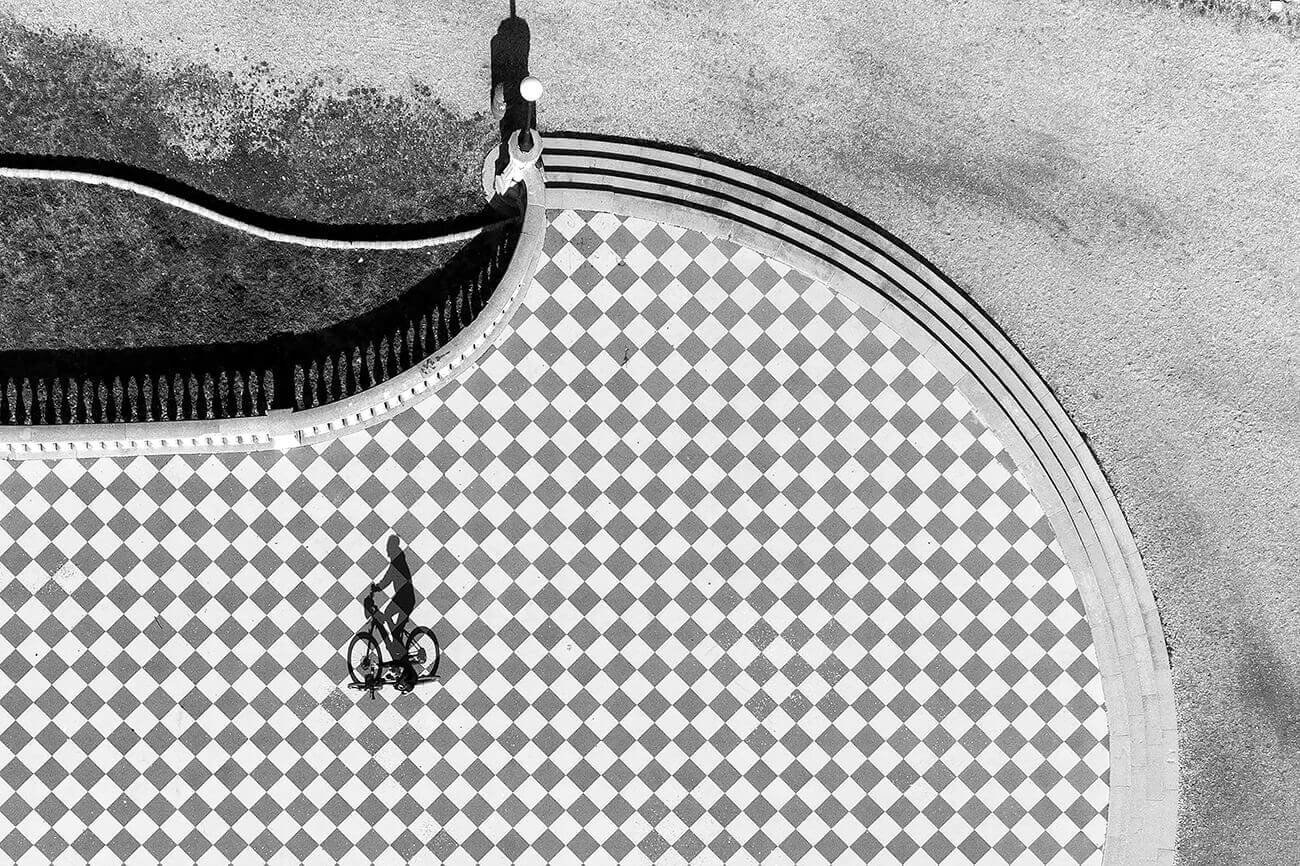 Bike Shadow© Francesco Luongo
I took this photo using a drone, I tried to focus the attention on the shadow of the cyclist but also on the context of urban geometries in my city.
All about Francesco Luongo
Victor Kataev (Germany)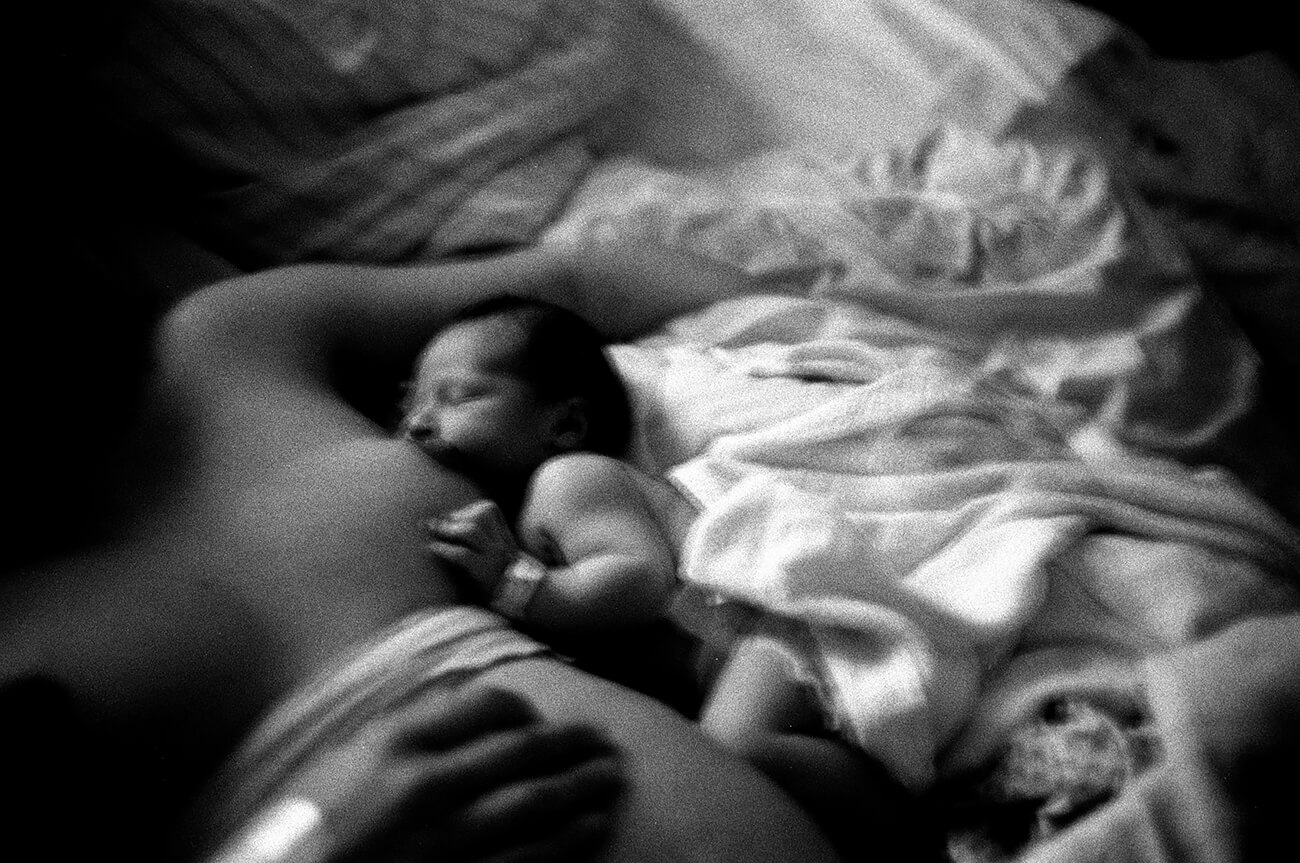 My daughter is 3. She came home once and told me about Dapio. Dapio appeared in her life about a year ago and has been with her ever since. My son, age 5, also seems to notice Dapio. Dapio plays with them on playgrounds, sits at the table or rides along on a bike with us. Only us adults do not see Dapio. Since I became a father, my permanent solitude and melancholia that had always accompanied me in my life seemed to have left me. With this project I tried finding not only solitude and melancholia but Dapio as well.
All about Victor Kataev
Lynn Savarese (United States)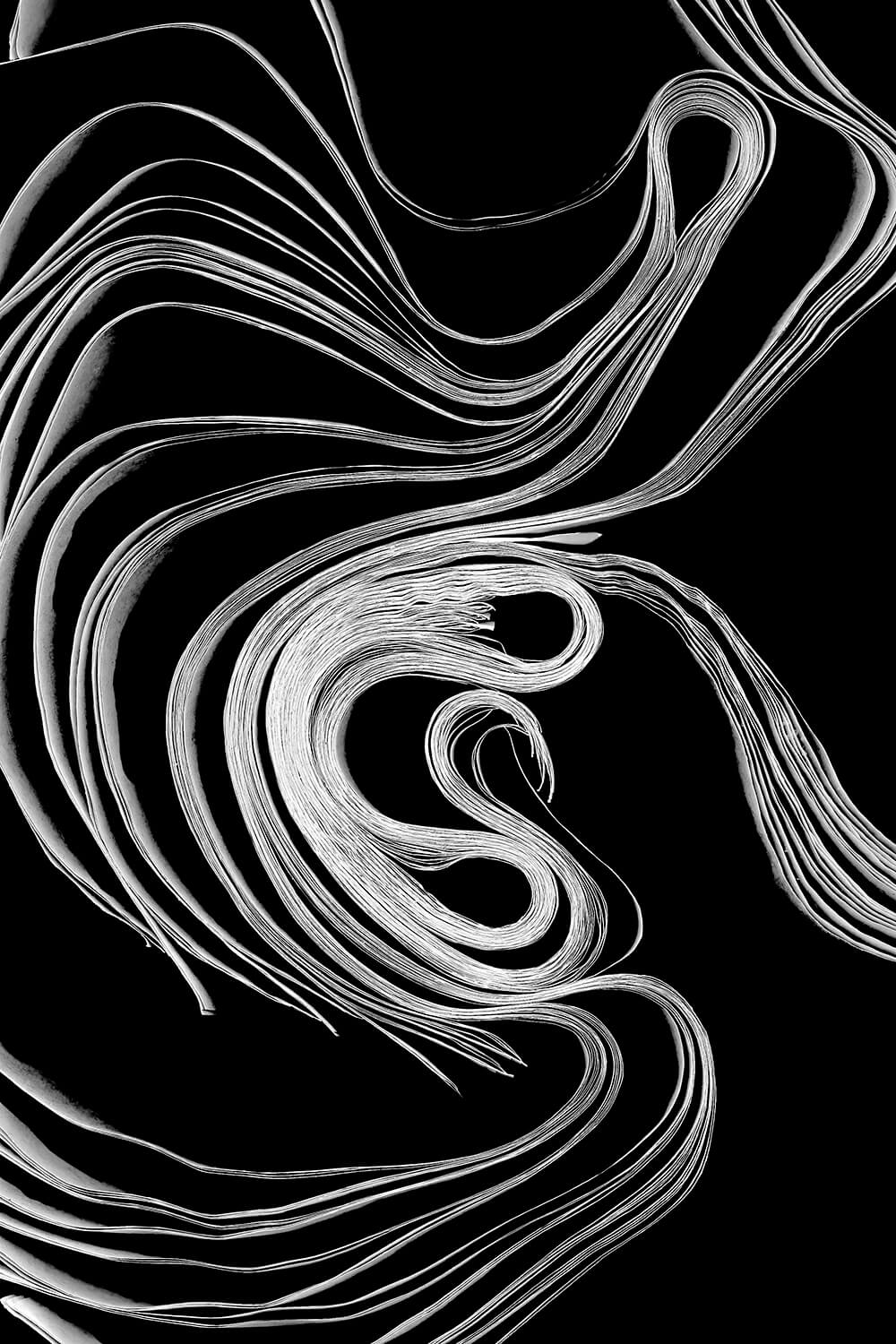 Birth from the series 'Paper Procreation' © Lynn Savarese
Creative endeavor often begins with paper. The novelist, playwright, and poet; the composer; the painter and sculptor—each commence with a blank sheet of paper. During Covid confinement, I also turned to paper for inspiration, seeking to metaphorically portray it spawning and nurturing creation, from ovulation and gestation to birth and fully formed progeny. In the process, I experienced how paper has a life force of its own—its own particular physics—that resists complete manipulation even as it remains malleable. Paper reams and splayed books insist on unfurling in their own way, and crumpled wads of paper insist on their own projectile designs—invariably more complex than one could ever engineer.
All about Lynn Savarese
Radana Kuchařová (Czech Republic)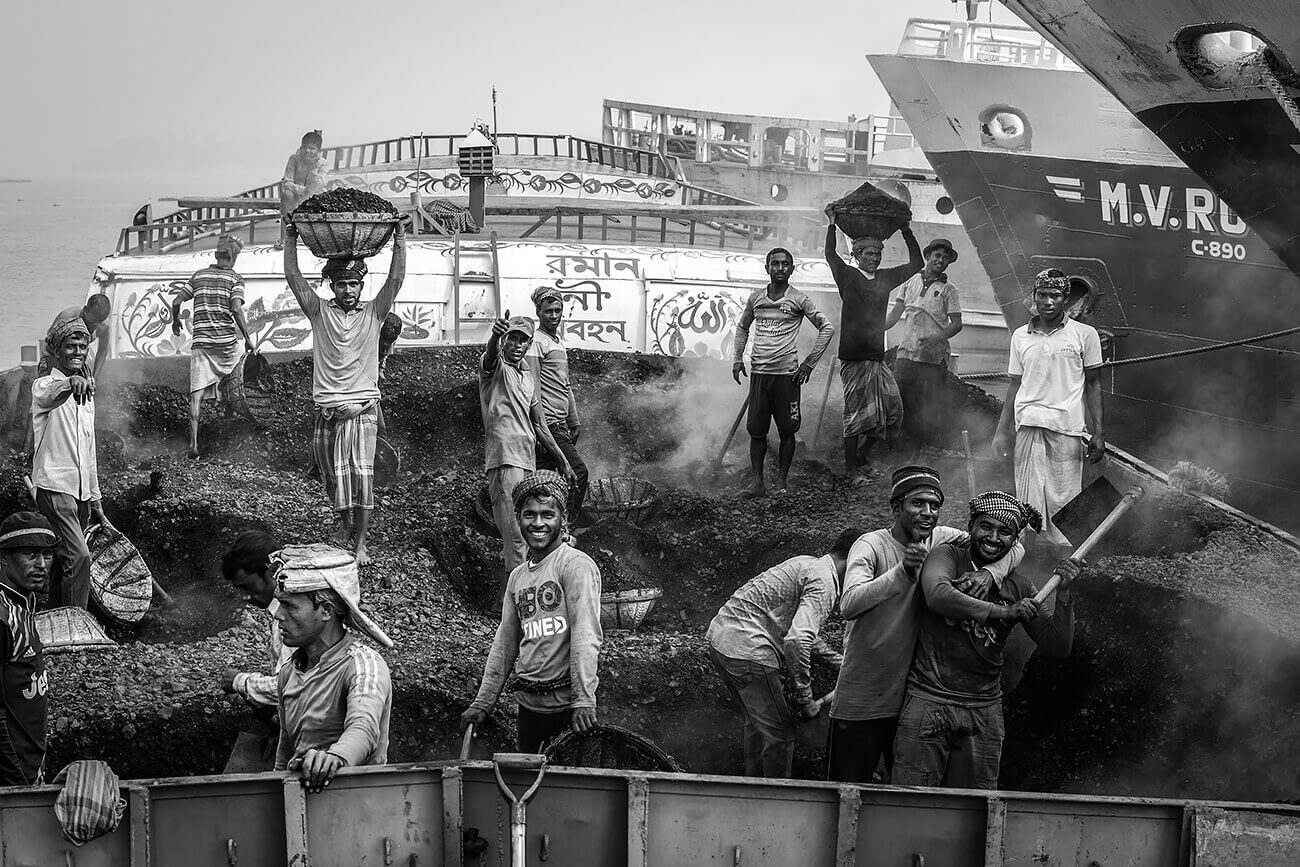 Coal boat with labourers © Radana Kuchařová
While visiting Bangladesh, I went to a port on the river, near Dhaka Cities, where workers carried coal from a cargo ship. They carried the coal in the basket on their heads. Despite their hard work, and low pay, they were able to pose for me with a smile and a good mood.
Anna Grevenitis (France/United States)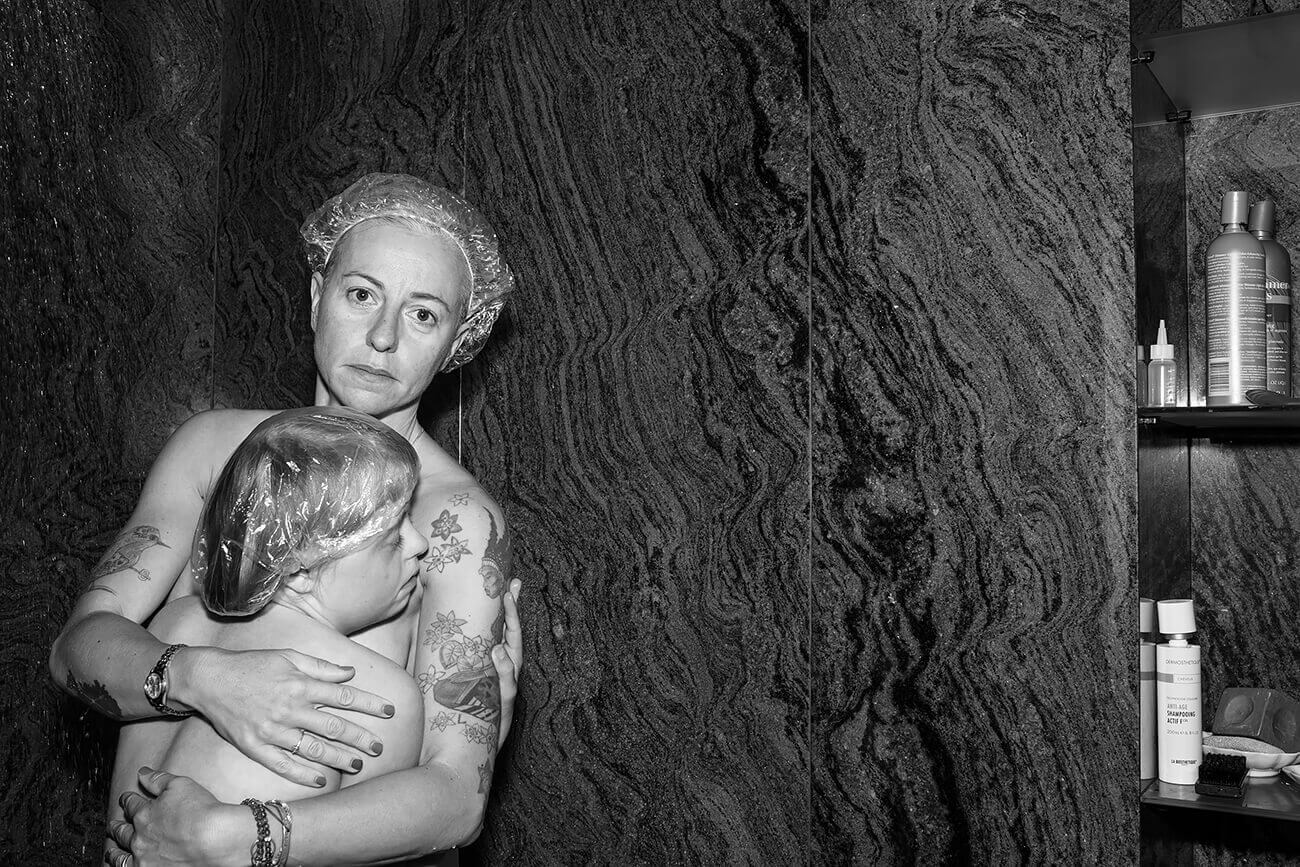 August 13, 2017 from the series 'Regard' © Anna Grevenitis
REGARD is a series of staged, controlled and collaborative self-portraits between my daughter and me. In each composed tableau, I both invite the viewers in a tender mundane scene and look back at them with the same expression I throw at the unwelcome examinations of my daughter from the eyes of strangers in the streets. The crux of what I am showing is that being a teenage girl with Down syndrome is, in many ways, a typical pubescent experience – and actually exists – despite the fact that a lot of mainstream media and entertainment may lead you to believe the opposite.
All about Anna Grevenitis
Steve Toole (United States)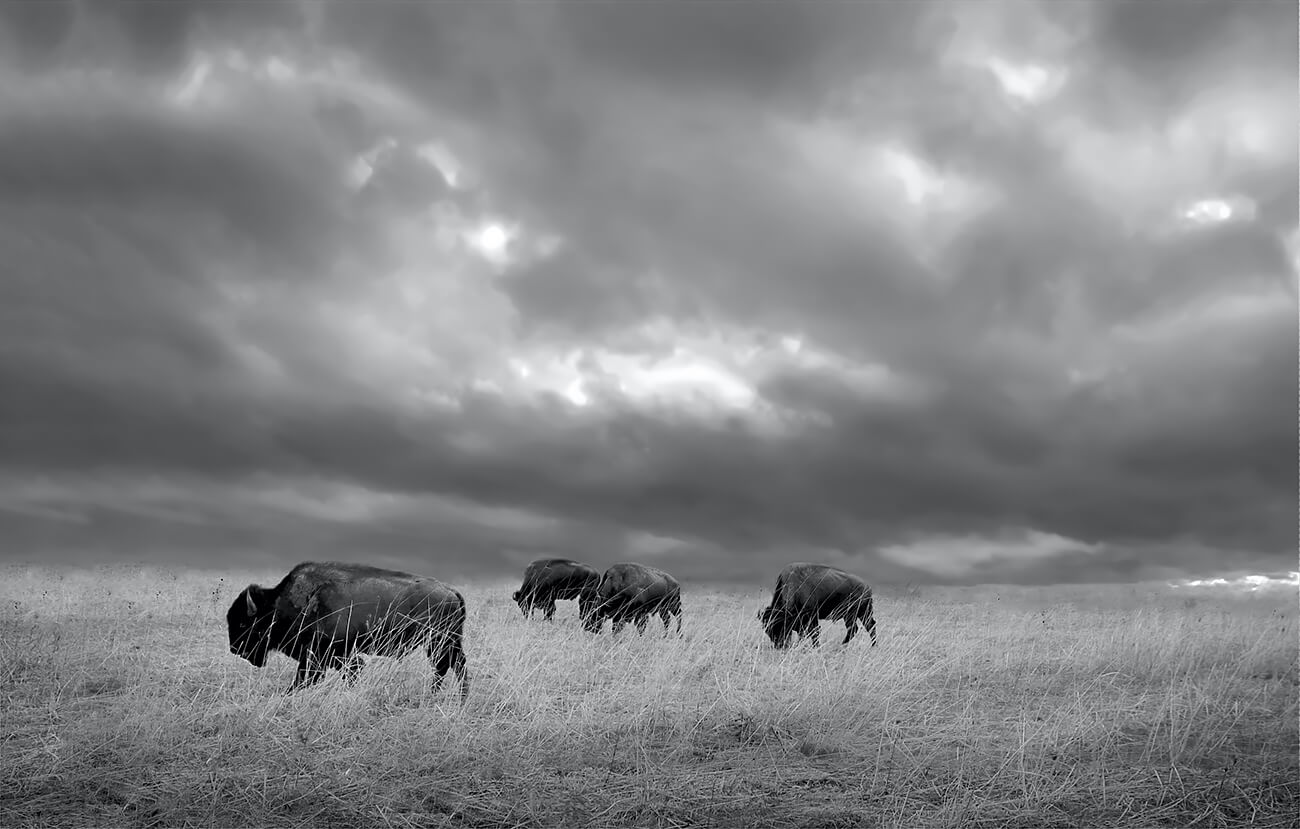 Under an Autumn Sky from the series 'Back Roads' © Steve Toole
There is a sense of timelessness when I travel the back roads of America. Two-lane blacktops and meandering gravel roads are the capillaries that carry me to those places that modernity has mostly ignored.
All about Steve Toole