Country: United States | Born: 1890 - Died: 1976
Paul Strand was born in New York City. As a teenager, he was a student of renowned documentary photographer Lewis Hine at the Ethical Culture Fieldston School. A visit to Gallery 291 (owned by Alfred Stieglitz) proved to be a strong influence on Strand, who began to take photographs of his own. He experimented with abstraction but also used his camera as a means to promote social reform. Alfred Stieglitz praised these early efforts and featured Strand's work in his gallery and in his magazine Camera Work. In the early 1920s, Strand began to work in motion pictures as well as still photography. In June 1949, Strand left the United States to present a film in Czechoslovakia, an event which marked the beginning of his self-imposed exile overseas due to the prevailing climate of McCarthyism in America. He settled in Orgeval, France and in the ensuing years photographed extensively, and also produced six book "portraits" of places: Time in New England (1950), La France de Profil (1952), Un Paese (1955), Tir a'Mhurain / Outer Hebrides (1962), Living Egypt (1969) and Ghana: An African Portrait (1976). Strand died in 1976.
Source Robert Mann Gallery
Galleries: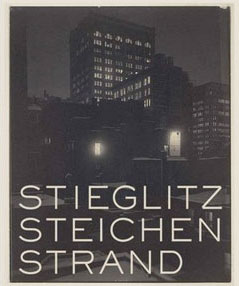 Author: Malcolm Daniel
Publisher: Metropolitan Museum of Art
Year: 2010 - Pages: 180
Alfred Stieglitz (1864–1946), Edward Steichen (1879–1973), and Paul Strand (1890–1976) are among the most famous photographers of the 20th century. This handsome volume showcases for the first time the Metropolitan Museum's extraordinarily rich holdings of works by these diverse and groundbreaking masters. A passionate advocate for photography and modern art promoted through his "Little Galleries of the Photo-Secession" (also known as "291") and his journal Camera Work, Stieglitz was also a photographer of supreme accomplishment. Featured works by Stieglitz include portraits, landscapes, city views, and cloud studies, along with photographs from his composite portrait of Georgia O'Keeffe (selected by O'Keeffe herself for the Museum). Steichen—perhaps best known as a fashion photographer, celebrity portraitist, and MoMA curator—was Stieglitz's man in Paris, gallery collaborator, and most talented exemplar of Photo-Secessionist photography. His three large variant prints of The Flatiron and his moonlit photographs of Rodin's Balzac are highlighted here. Marking a pivotal moment in the course of photography, the final double issue of Camera Work (1915–17) was devoted to the young Paul Strand, whose photographs from 1915 and 1916 treated three principal themes—movement in the city, abstractions, and street portraits—and pioneered a shift from the soft-focus Pictorialist aesthetic to the straight approach and graphic power of an emerging modernism. Represented are Strand's rare large platinum prints—most of them unique exhibition prints of images popularly known only as Camera Work photogravures. The rarely exhibited photographs gathered in Stieglitz, Steichen, Strand are among the crown jewels of the Metropolitan's collection.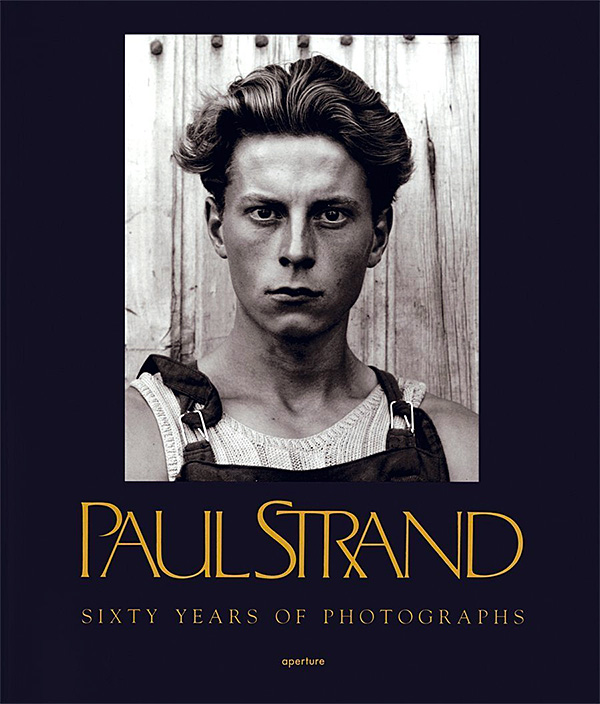 Author: Paul Strand, Calvin Tomkins
Publisher: Aperture Foundation
Year: 2009 - Pages: 184
Paul Strand: Sixty Years of Photographs, a long-unavailable Aperture classic, is one of the most comprehensive surveys of the power and force of a major photographic figure of our time. Before his death in 1976 at age eighty-five, Strand combed his photographic prints and his many books with an eye to the completion of this volume. Seen here is the summation of a lifework, from the first abstract photographs to the series of plant photographs taken in the last years of his life. Also included is a rarely examined series of filmsUbrilliant, unprecedented documentaries that foreshadowed Italian neo-realism and the new cinema of the post-war years. The re-release of this volume, which features the famous biographical profile by Calvin Tomkins and excerpts from Strand's correspondence, interviews, and other documents, makes one of photography's major artists newly accessible.