Lewis Hine
was an American sociologist and photographer known for using his camera as a tool for social reform. His photographs were instrumental in changing child labor laws in the United States.
There were two things I wanted to do. I wanted to show the things that had to be corrected. I wanted to show the things that had to be appreciated.
-- Lewis Hine
Lewis Hine
was born on September 26, 1874, in Oshkosh, Wisconsin. After his father was killed in an accident, Hine began working and saving for college. He attended the University of Chicago, Columbia University, and New York University to study sociology. He became a teacher at the Ethical Culture School in New York City, where he encouraged his students to embrace photography as an instructional tool. Hine took his sociology pupils to New York Harbor's Ellis Island, where he photographed the thousands of immigrants that landed each day. Between 1904 and 1909, he shot over 200 plates (photographs) and realized that documentary photography could be used to effect social change and reform.
Hine joined the
Russell Sage Foundation
's staff photographer in 1907, photographing life in the steel-making regions and inhabitants of Pittsburgh, Pennsylvania, for the landmark sociological study The Pittsburgh Survey. The next year, he left his teaching post to work as a photographer for the
National Child Labor Committee
(NCLC).
Lewis Hine
recorded child labor during the next decade, with a concentration on the use of child labor in the Carolina Piedmont, to aid the NCLC's lobbying attempts to abolish the practice. In 1913, he chronicled juvenile laborers among cotton mill workers with a series of composite pictures by
Francis Galton
.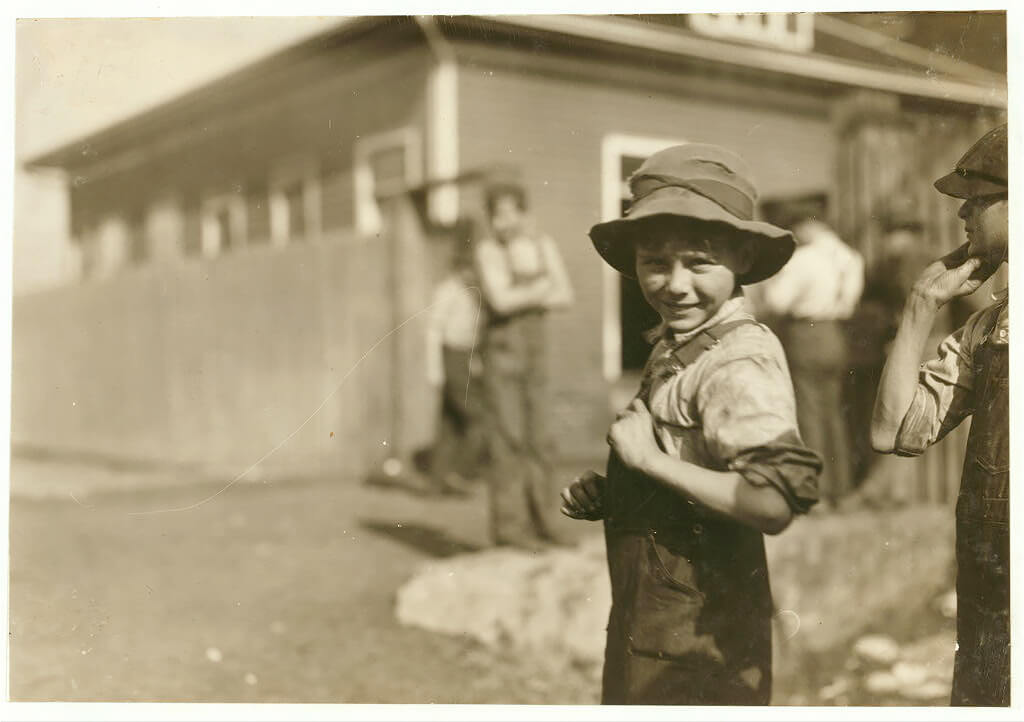 Lewis Hine
's work for the NCLC was frequently hazardous. Factory police and foremen routinely threatened him with violence or even death as a photographer. The immorality of child labor was intended to be hidden from the public at the time. Photography was not only forbidden, but it also posed a significant danger to the enterprise. Hine was compelled to disguise himself in order to gain access to the mills, mines, and factories. He worked as a fire inspector, postcard vendor, bible salesman, and even an industrial photographer documenting manufacturing technology.
During and after World War I, he shot relief efforts for the
American Red Cross
 in Europe. Hine created a series of
work portraits
in the 1920s and early 1930s that stressed the human contribution to modern industry.
Lewis Hine
was commissioned to photograph the Empire State Building's construction in 1930. He photographed the workers in perilous positions as they secured the structure's steel framework, taking many of the same hazards as the employees. He was hoisted out in a specially built basket 1,000 feet above Fifth Avenue to get the best views. He recalls hanging above the city at times, with nothing below but
"a sheer drop of nearly a quarter-mile."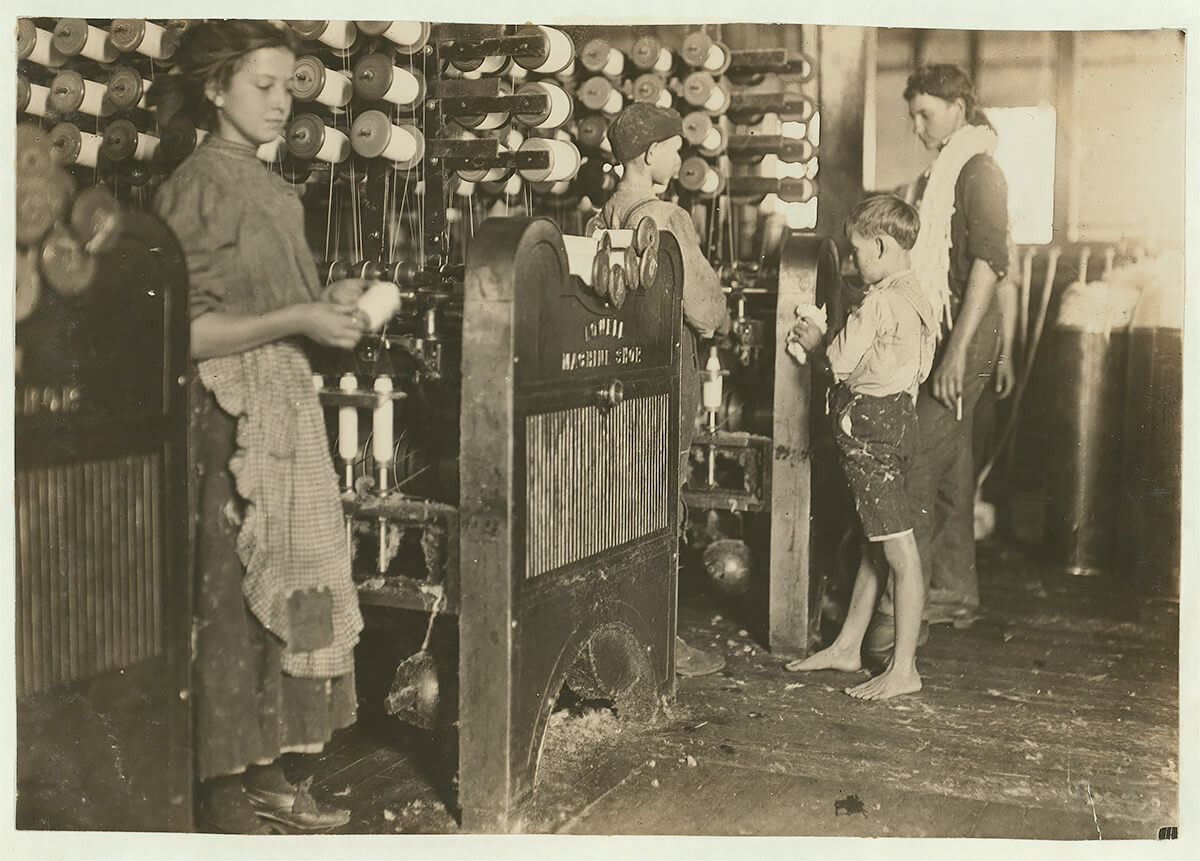 During the Great Depression, Hine worked for the Red Cross, photographing drought relief in the American South, and for the Tennessee Valley Authority (TVA), documenting life in the mountains of eastern Tennessee. He was also the chief photographer for the Works Progress Administration's National Research Project, which investigated changes in the industry and their impact on employment. Hine was also on the faculty of the Ethical Culture Fieldston School.
Lewis Hine
was chosen as the photographer for the Works Projects Administration's National Research Project in 1936, but his work there was never completed. His final years were filled with professional struggles caused by the loss of government and corporate patronage. Hine hoped to participate in the Farm Security Administration photography project, but despite numerous letters to Roy Stryker, Stryker always declined. Hine lost his house and applied for welfare because few people were interested in his work, past or present. After an operation, he died on November 3, 1940, at Dobbs Ferry Hospital in Dobbs Ferry, New York. He was 66 years old at the time.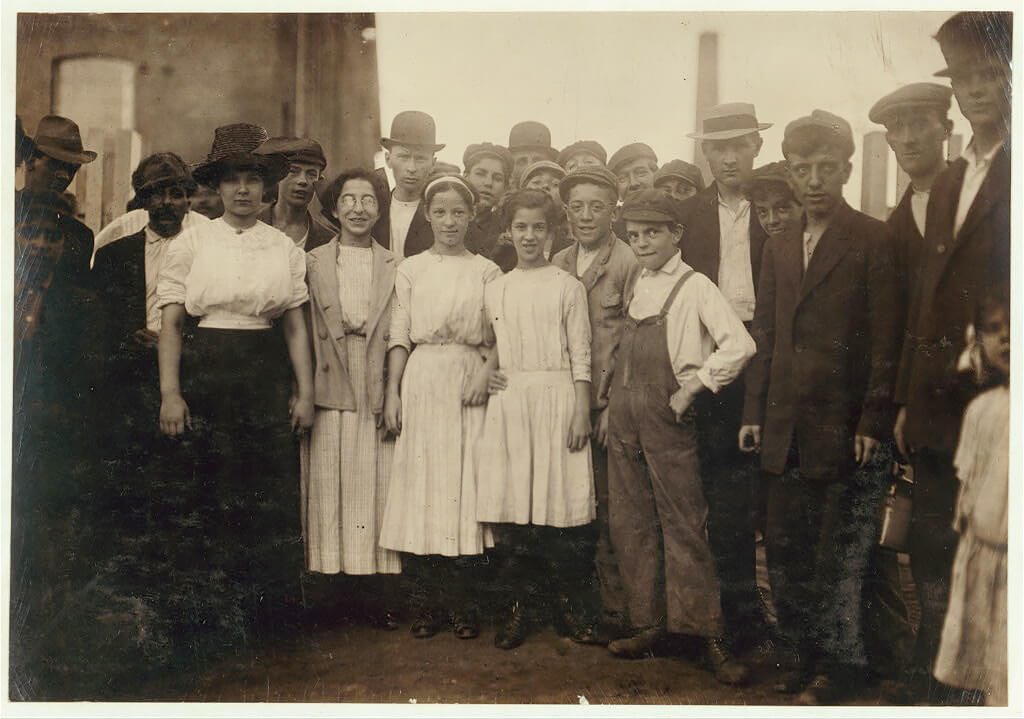 Hine's photographs aided the NCLC's campaign to end child labor, and the Children's Bureau was established in 1912. The
Fair Labor Standards Act
of 1938 eventually put an end to child labor in the United States.
Corydon Hine, Hine's son, donated his father's prints and negatives to the Photo League, which was disbanded in 1951. The
Museum of Modern Art
declined to accept his photographs, but the
George Eastman House
did.
Wendy Lamb Books published Elizabeth Winthrop Alsop's historical fiction middle-grade novel
Counting on Grace
in 2006. The final chapters focus on Grace, a 12-year-old girl, and her life-changing encounter with
Lewis Hine
during his 1910 visit to a Vermont cotton mill known to employ a large number of child laborers. The iconic photograph of Grace's real-life counterpart, Addie Card (1897-1993), taken during Hine's undercover visit to the Pownal Cotton Mill, graces the cover.
In 2016,
TIME Magazine
published colorized versions of several of Hine's photographs of child labor in the US.
In the early days of my child labor activities I was an investigator with a camera attachment... but the emphasis became reversed until the camera stole the whole show.
-- Lewis Hine
Lewis Hine
was trained to be an educator in Chicago and New York. A project photographing on Ellis Island with students from the Ethical Culture School in New York galvanized his recognition of the value of documentary photography in education. Soon after, he became a sociological photographer, establishing a studio in upstate New York in 1912.
For nearly ten years Hine was the photographer for the National Child Labor Committee, contributing to exhibitions and the organization's publication,
The Survey
. Declaring that he
"wanted to show things that had to be corrected,"
he was one of the earliest photographers to use the photograph as a documentary tool. Around 1920, however, Hine changed his studio publicity from
"Social Photography by Lewis W. Hine"
to
"Lewis Wickes Hine, Interpretive Photography,"
to emphasize a more artistic approach to his imagemaking. Having joined the American Red Cross briefly in 1918, he continued to freelance for them through the 1930s. In 1936 Hine was appointed head photographer for the National Research Project of the Works Projects Administration, but his work for them was never completed. His last years were marked by professional struggles due to diminishing government and corporate patronage, and he died in 1940 at age sixty-six.
Source: The J. Paul Getty Museum
Born in Oshkosh, Wisconsin, Lewis W. Hine studied sociology before moving to New York in 1901 to work at the Ethical Culture School, where he took up photography to enhance his teaching practices. By 1904 he had begun a series of photographs documenting the arrival of immigrants at Ellis Island; this project, along with his pictures of harsh labor conditions published in the Pittsburgh Survey, brought his work to the attention of the National Child Labor Committee. He served as its official photographer from 1911 to 1916, and later traveled with the Red Cross to Europe, where he documented the effects of World War I in France and the Balkans for Red Cross Magazine. After returning to the United States in 1922, he accepted commercial assignments, produced another series on Ellis Island immigrants, and photographed the construction of the Empire State Building. Several of these construction pictures were published in
Men at Work
(1932), a book celebrating the individual worker's interaction with machines in the modern world. Despite the success of this book, Hine's financial situation became desperate and his photography was virtually forgotten.
Berenice Abbott
and Elizabeth McCausland learned of his work through the New York City Photo League and mounted a traveling retrospective exhibition of his work to revive interest in it in 1939.
Lewis Hine is best known for the documentary images of child labor practices that he produced under the aegis of the National Child Labor Committee from 1911 to 1916. These photographs not only have been credited as important in the passing of child labor laws, but also have been praised for their sympathetic depiction of individuals in abject working conditions. Hine labeled his pictures
"photo-interpretations,"
emphasizing his subjective involvement with his subjects; this approach became the model for many later documentary photographers, such as Sid Grossman and Ben Shahn.
Source: International Center of Photography