From May 01, 2021 to May 30, 2021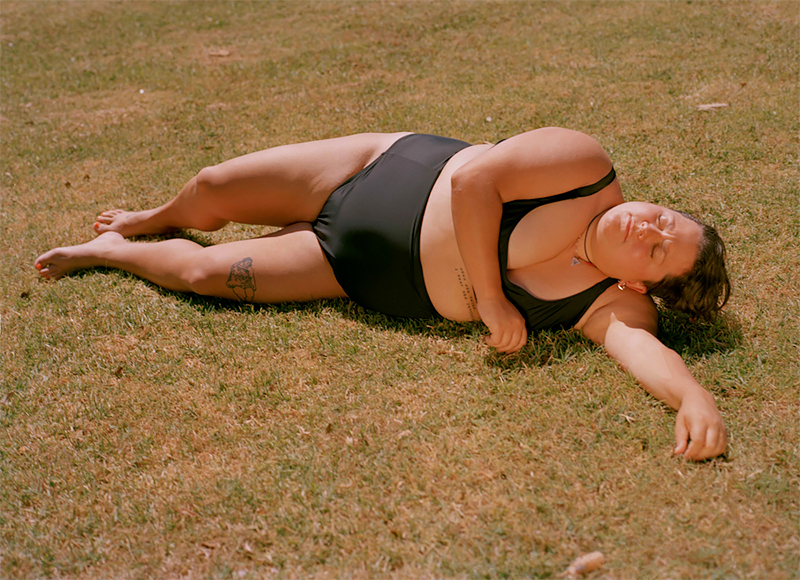 252 Java Street
Broklyn, NY 11222
There is a moment in most people's lives when they become awarethat their body appears different than what they might have imagined. Themoment usually coincides with middle school, adolescence and a great deal ofself-consciousness. It's a time when even adults gifted with beingconventionally attractive describe themselves as feeling different and outsideof the group. As age sets in, with some luck, people form their own familiesand communities, and the self-consciousness of defining oneself recedes intothe background of day-to-day existence. With this comfort of age, it can beeasy to forget how lonely it was growing up with the urgent desire to have aplace where one felt comfortable enough to be at home.

This desire to find a place to belong can be greatly complicatedby being a Trans or Queer person. As a photographer, J Houston has harnessedthe large-format camera's ability to take the raw material of the world andcreate a place all their own. In the pictures, being Trans and Queer is thedefault, where there is no struggle for acceptance, just the ease with whichthe subjects welcome the camera into their intimate spaces, creating room forthe artist and by extension the viewer.

The people in Houston's pictures exist in settings that could be anywhere, witheveryday objects like yoga balls, seat cushions and carpeting that seem tingedwith magic and heightened importance. Houston's pictures come alive in themundaneness of the portrait subjects' everyday emotions, romance, solitude,dignity, sadness, vulnerability, pleasure. It is the drama of a sharedhumanity, the little building blocks of experience, that create a community inthe pictures. Images, which in their making involved meeting, getting to knowand becoming part of subjects' lives form a small Trans-Queer utopia thatmanifest from the art into the world.