From February 21, 2020 to April 18, 2020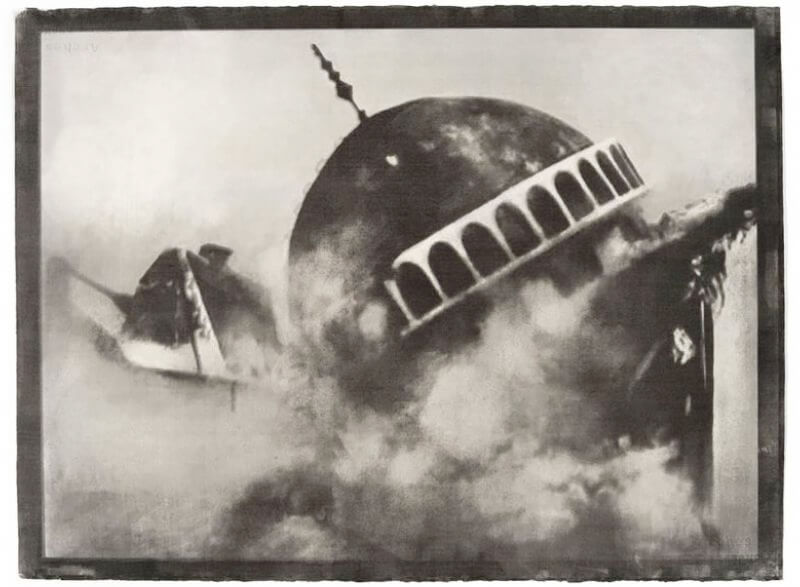 1070 Bannock Street
Denver, CO 80204
Asymmetric Warfare presents the photography of Justyna Badach, a Philadelphia-based artist who creates large-scale prints using gunpowder to explore how modern-day military propaganda shapes our perceptions of war and conflict.
The exhibition includes two bodies of work: Land of Epic Battles and Proxy War. In both projects, Badach uses her computer as a camera to capture screen shots from ISIS recruitment films and the devastation resulting from the "War on Terror" waged by American and Russian military forces.

Justyna Badach arrived in the US as a refugee in 1980. She received her MFA from the Cranbrook Academy of Art and currently resides in Philadelphia, where she is an artist, educator, and museum professional. Her work has been exhibited extensively throughout the United States and abroad, and is held in many permanent collections. Solo exhibitions include: Light Work Syracuse, White Columns New York, Gallery 339 Philadelphia, Blue Sky Gallery in Portland and Contemporary Art Center in Las Vegas. Badach's images have been included in over 30 group exhibitions, most notably at the Michener Museum, Rick Wester Gallery, Catherine Edelman Gallery and the Australian Center for Photography. She has been awarded an artist residency from Light Work, and grants from the Pennsylvania Council on the Arts, Leeway Foundation and The Independence Foundation.