In the aftermath of the Great War (WWI), several women embraced photography. And Paris, a key crossroads of the avant-garde, became a fundamental meeting place for many women artists who came from various backgrounds and countries.
Despite the fact that photography at the time was predominantly a man's discipline, it was an attractive choice for women artists. They participated in artistic movements such as Surrealism, the New Objectivity followed by the New Vision. The development of the illustrated press opened up professional opportunities for them, it allowed them to have a regular income and make themselves known.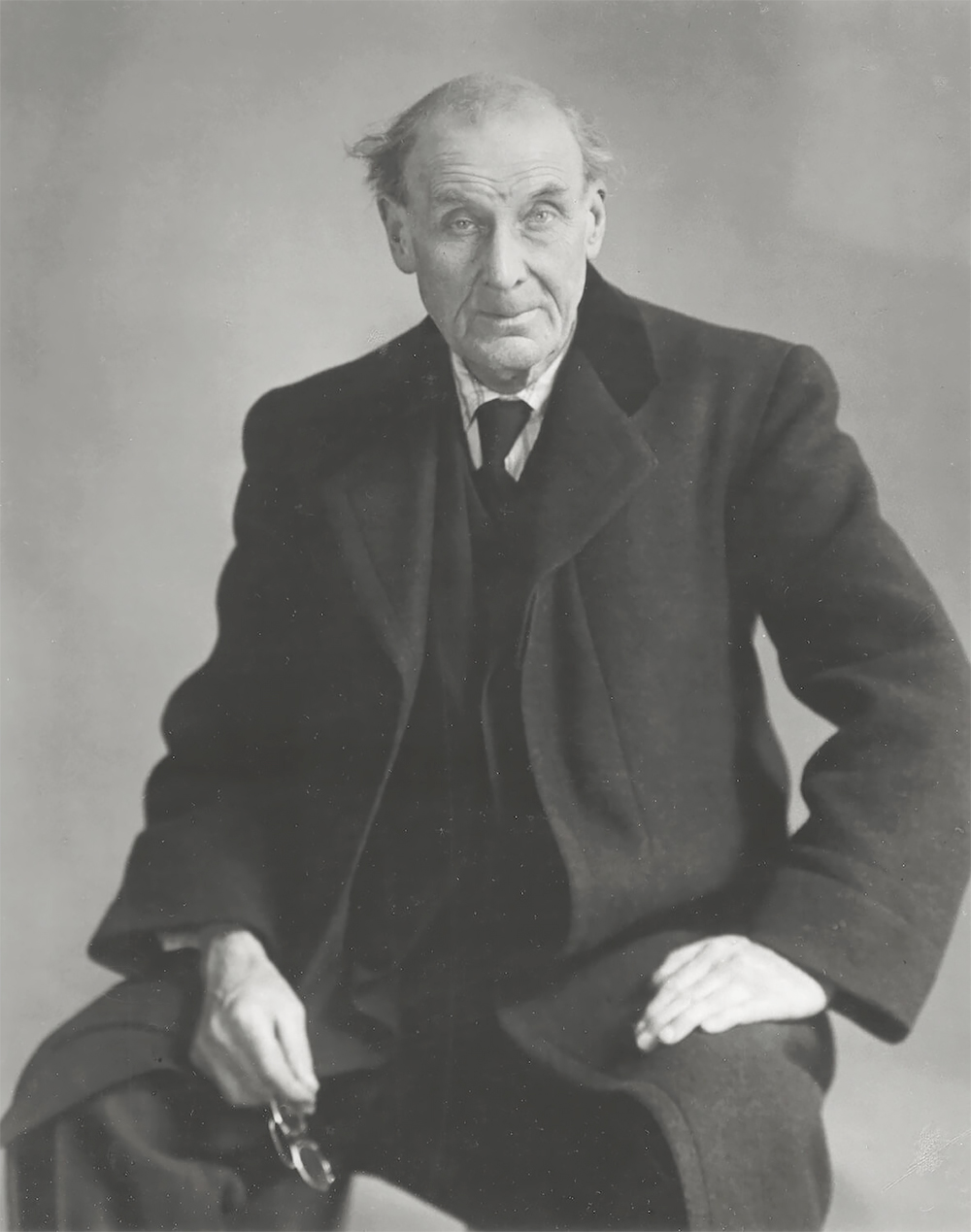 Eugène Atget, 1927 © Berenice Abbott
They were involved in different fields.
Berenice Abbott
(1898-1991) and Rogi André (1905-1970) distinguished themselves by their practice of portraying artists and intellectuals. Florence Henri (1893-1982) produced advertising photographs, in particular for Lanvin perfumes. Others worked on nude representations. Ergy Landau (1896-1967) captured female bodies, as for Laure Albin-Guillot (1879-1962), she is one of the first woman to capture images of undressed men - a taboo subject at the time if not for illustrating naturists or sportsmen. Photography also allowed them to master staging. In her self-portraits,
Claude Cahun
(1894-1954) scrambles notions of identity thanks to her disguises. Florence Henri used mirrors as a tool to distance herself from gender bias and reinvented an aesthetic representation of women.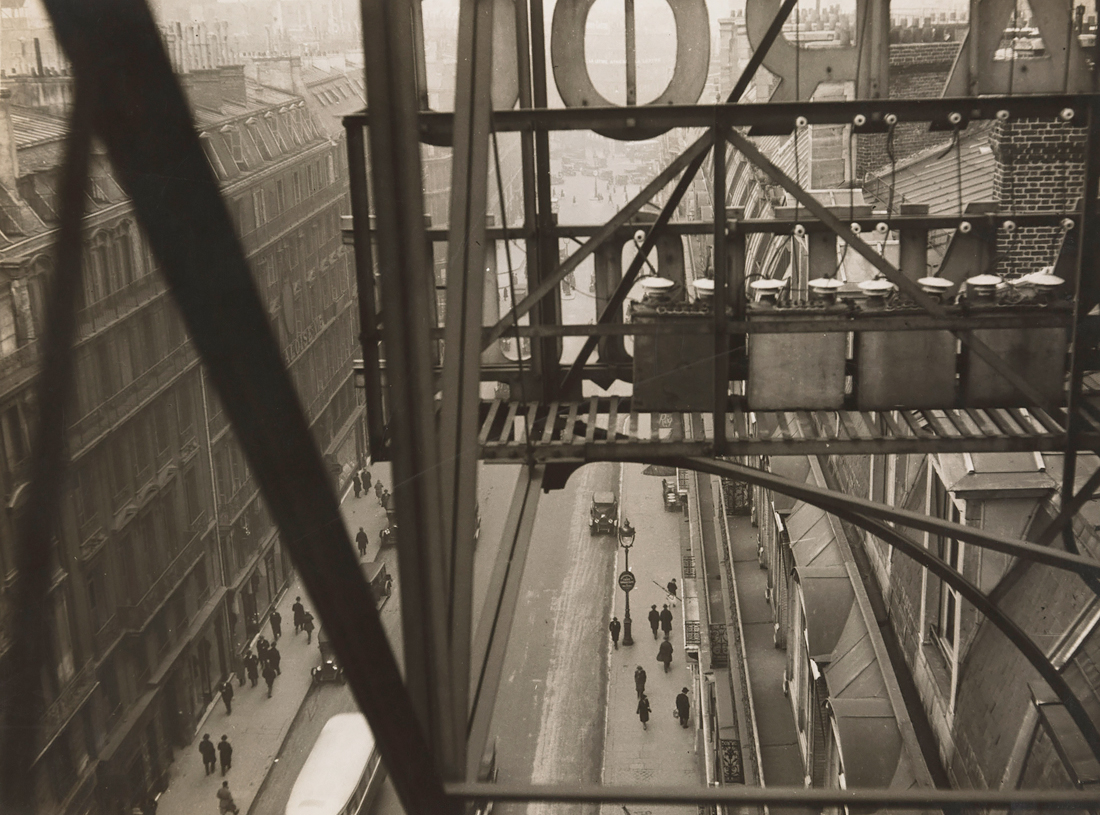 Rue Auber, Paris circa 1928 © Germaine Krull
Women photographers were not restrained to working indoors, they went out to conquer territories occupied by men such as public and political spaces, and the emerging markets of photojournalism and reportage. Marianne Breslauer (1909-2001) immortalizes the French capital, showing her contemporaries, in the street, cigarette in hand.
Lisette Model
(1901-1983) documented a bourgeois society and questioned social norms.
Ilse Bing
(1899-1998) and
Germaine Krull
(1897-1995) seized the symbols of modernity, traditionally associated with those of virility: the automobile, industrial architecture or geometric landscapes. Finally,
Lee Miller
(1907-1977) annexed the male stronghold of war reporting.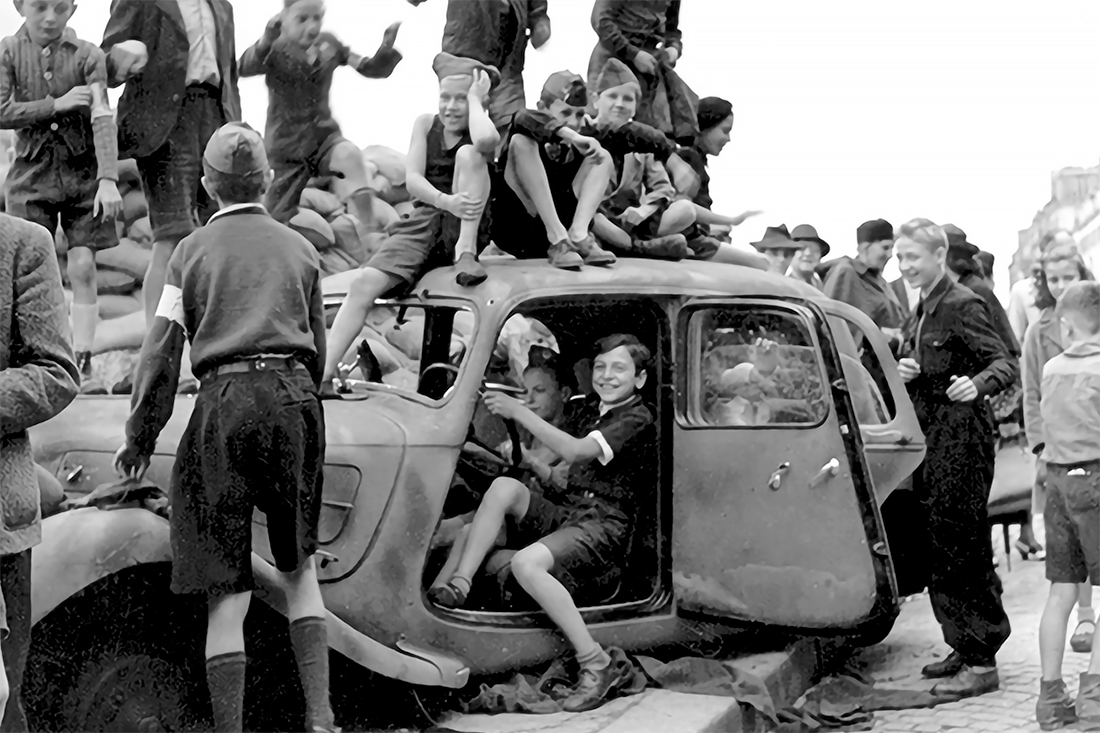 Children celebrating the liberation of Paris, France, 1944 © Lee MIller
Women photographers in Paris created networks in order to learn and get recognition. Gertrude Fehr (German, 1895-1996) opened a photography school in 1934. E. Landau offered private classes. Little by little, they obtained a key role in the development of the medium and participated in its institutionalization. Gisèle Freund (1908-2000) supported in 1936 the first thesis on photography in France. L. Albin-Guillot, president of the Society of Photographic Artists, organized exhibitions where women found their place.
The importance of women photographers in Paris between the two World Wwars is undeniable. So how can we explain the oblivion into which many of them have been demoted? The critics of the time attributed their production has a feminine specificity, in contrast to the so-called "universal" creation and considered that if women were able to compete with men, it was thanks to the camera that served them well but not their talent.
Today, many exhibitions highlight the creativity and diversity of the work of women photographers.