Country: Austria/United States | Born: 1901 - Died: 1983
Lisette Model (born Elise Amelie Felicie Stern; November 10, 1901 – March 30, 1983) was an Austrian-born American photographer. Lisette Model began her creative life as a student of music. Through avant-garde composer Arnold Schönberg, with whom she studied piano, she became exposed to the Expressionist painters of early twentieth-century Vienna. She never formally studied photography but took it up in the 1930s while living in Paris. An early piece of advice received from a colleague--"Never photograph anything you are not passionately interested in"--became her motto. Model's images can be categorized as "street photography," a style which developed after the invention of the hand-held camera, which made quick, candid shots possible. Through her own complicated personal history, she found intensely empathetic connections with her disparate subjects. Model eventually settled in New York, where she met with quick success as a commercial photographer for Harper's Bazaar magazine and as an artist with her work exhibited at the Museum of Modern Art. For thirty years she taught photography in New York, where she instructed and befriended Diane Arbus.
Source J.Paul Getty Museum
Galleries: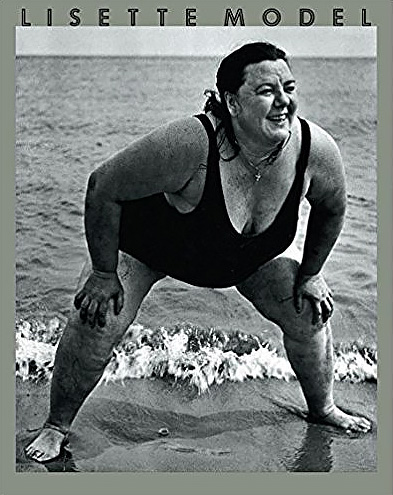 Author: Lisette Model, Berenice Abbott
Publisher: Aperture Foundation
Year: 2007 - Pages: 112
Lisette Model is an unsurpassed introduction to one of the twentieth century's most significant photographers--a woman whose searing images and eloquent teachings deeply influenced her students Diane Arbus, Larry Fink and many others. To mark the twenty-fifth anniversary of Model's death in 1983, Aperture is reissuing this classic, highly collectible 1979 monograph--the first book ever published on Model--in the original oversized trim and with the original distinctive design by Marvin Israel, along with an updated chronology and bibliography. This timeless volume contains more than 50 of Model's greatest images, from the rich idlers on the Promenade des Anglais in the South of France to the sad, funny and often eccentric inhabitants of New York's most subterranean haunts.