As a photographer, this may come as a shock, but better to get it out of the way upfront: Instagram is about more than pretty pictures. Even the most talented photographers go unnoticed on social media without the right strategy. If you want to use Instagram to grow your photography business, you need a plan for increasing Instagram engagement.
When it comes to social media, it's easy to get caught up in "likes" and follower numbers. But, vanity metrics won't pay the bills. Instagram is a powerful tool for marketing yourself as a photographer and getting your work in front of your ideal clients. However, to capitalize on all the business opportunities Instagram presents, you must be intentional. That intentionality starts with cultivating a tangible strategy to increase engagement on Instagram.
Worried that increasing Instagram engagement will add to your already busy schedule as a photographer? Don't worry: these practical tips will help you to work smarter not harder on Instagram. Learn how you can set yourself up for success so you're building an engaged community while you sleep. From creating a consistent posting schedule and finding the right hashtags for your business to growing a following that's genuinely interested in your photography, follow the advice in this guide to increase Instagram engagement.
Create a Consistent Posting Schedule
Some photographers want to find an exact number of times they need to post per week to increase engagement on Instagram. Instead of continuing your quest for a magic number (spoiler alert: you're never going to find one), focus your efforts on creating a consistent posting schedule. Look at your content and the amount of time you have to dedicate on Instagram and decide which time of day you can commit to
sharing a quality post
.
Consistently posting on Instagram is essential for increasing Instagram engagement because your followers will know when to expect your content and be primed to interact with it. If you're sporadically showing up in your followers' feeds, there's a chance they won't remember who you are, and since you haven't established a relationship with them, they're less likely to engage with your content. Sticking to a consistent posting schedule and providing quality content is the best way to build trust with your community. In short, a community that trusts you is also a community that engages with your posts.
When you're developing a posting schedule, incorporate as many of Instagram's features as possible. Feed posts may be the most traditional feature on Instagram, but newer ones like Instagram Stories, Reels, and IGTV can be great for boosting engagement. Stuck about what to share? Go behind the scenes of your
small photography business
or offer editing tips for beginners. You may be a photographer, but don't be afraid to use video to connect with your followers.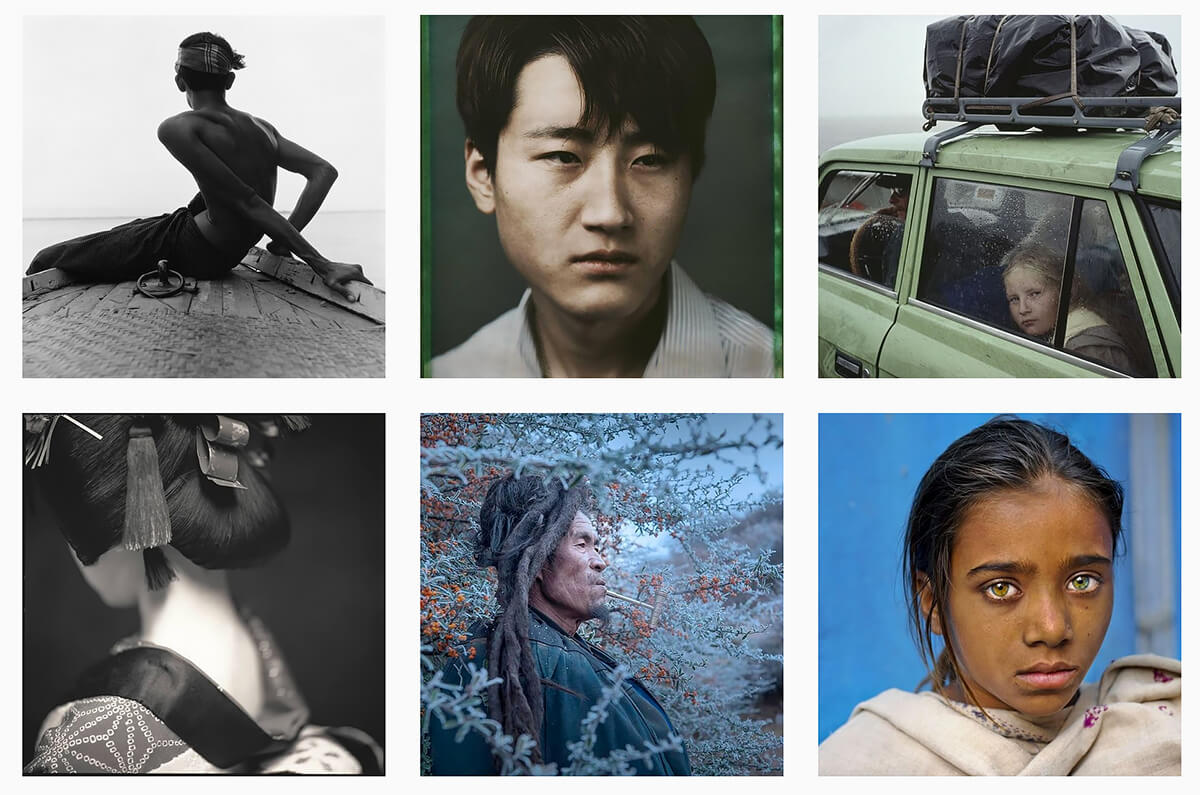 Use the Right Hashtags
One of the best ways to get noticed on Instagram is using hashtags. It's important to use relevant hashtags so your posts get in front of your ideal followers. In addition to using hashtags that match the content of your images, try to use a mix of popular and niche hashtags. For example, hashtags such as #wedding or #nature have millions of posts, which means your post will get pushed down and lost quickly.
You shouldn't completely ignore big hashtags since they could land you on the Explore page, however, but you'll likely have more success with ones with smaller search volume. Unlike traditional marketing,
social media marketing focuses on more personalized messaging
. With this in mind, use hashtags that are most likely to show your posts to users who might be interested in paying for your services or buying your work. If you're a location-based photographer, use hashtags with your city in them such as #denverphotographer or #tampaphotography. For hashtag inspiration, check out accounts you admire as well as industry peers with a follower account similar to yours.
Bonus tip: If you don't want your hashtags cluttering up your caption, you can add them as a separate comment or push them down your post with numerous line breaks. It's helpful to save your favorite hashtags in a notes app on your phone for easy access. Just copy and paste whenever you make a post. It's tempting to stick with the same hashtags when you find a group that works for you, but experiment with different combinations as well as how many you're using. Instagram lets you use up to 30 hashtags, but some users have found success with fewer.
After sharing a new post on Instagram, spend time commenting on posts under the hashtags you used. When a user gets a notification and then reads your thoughtful comment, there's a good chance they'll check out your profile, see your new post, and leave a comment in return. Think of commenting on other users' posts as networking.
You're inviting users to engage
. Since they're using the same hashtags as you, you obviously have shared interests. It's an opportunity to connect with like-minded people who could someday turn into clients or collaborators.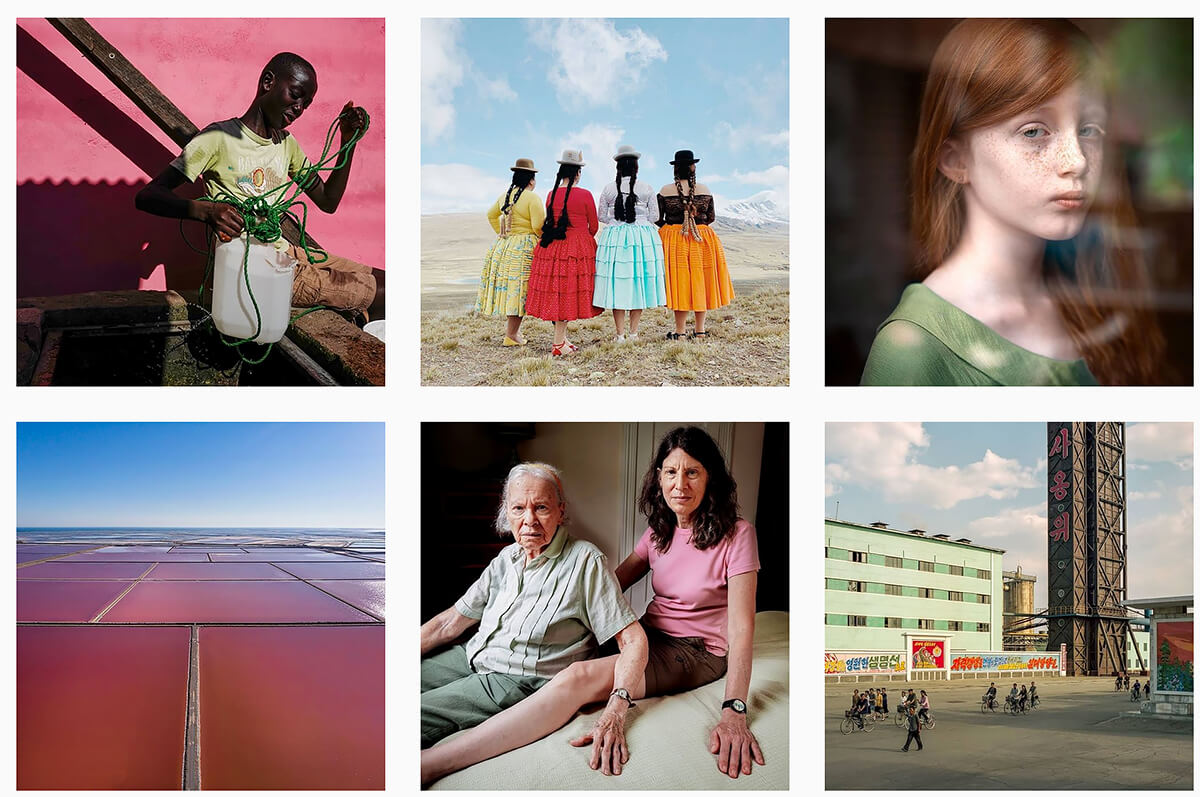 Build a Community
If you want to be successful on Instagram, you need to recognize why people are on the platform in the first place. Too many businesses make the mistake of only promoting their products and services. It's not "selling media." It's social media. People flock to Instagram in search of a sense of community, and if you can provide them with that, your engagement will skyrocket.
Especially when you're starting out and trying to grow on Instagram, building a community is time-consuming. The best strategy is to set aside a specific amount of time each day to engage with your followers. With that time, you can reply to comments on your posts, send new followers a welcome voice message, answer direct messages, and seek out accounts that aren't following you yet but would be interested in your content. At its core, building a community is about, first, starting and, then, maintaining a dialog with your followers.
Use your caption to ask a question to get your followers involved. When someone takes the time to answer, show them you appreciate it with a timely, thoughtful response. When a follower sees that you took time to respond to their comment or direct message, they'll be more likely to engage with your content again in the future.
While there are pros to disabling comments on your posts
, the pros of keeping them active are much greater. You can continue to answer your customers' questions, and you can respond much quicker to issues if they arise. Plus, active comments allow for greater metrics.
Increasing your Instagram engagement requires time and dedication, but for photographers, it's one of the best business tasks for spreading the word about your services and connecting with ideal clients. With the right plan for increasing your Instagram engagement, you can work smarter, not harder, and have plenty left in the tank for actually taking the photographs you're sharing on social media. Building a community, using the right hashtags, and creating a consistent posting schedule will help you increase your Instagram engagement and continue sharing your talent with the world.
About the author
Beau Peters is a creative professional with a lifetime of experience in service and care. As a manager, he's learned a slew of tricks of the trade that he enjoys sharing with others who have the same passion and dedication that he brings to his work. When he is not writing, he enjoys reading and trying new things.