We're delighted to reveal the names of the 25 talented photographers who won "AAP Magazine #24: Portrait"
The most difficult thing for me is a portrait. You have to try and put your camera between the skin of a person and his shirt.
-Henry Cartier-Bresson
The most common definition of portrait photography: from identifying, to the most sensitive approach of capturing emotions, (including its ability to heighten the model or to educate the viewer) portrait photography is strengthened by a wide variety of forms and practices. It transcends the posed studio shots or the common family portraits to become a genre in its own right that allows photographers to express their full creativity.
Describe, reveal, embellish, question, disturb... a portrait can inspire many different reactions. But if there are indeed a thousand faces to a photograph, we could only showcase some of them, and this new edition of AAP Magazine focuses on the vision of 25 photographers from 14 different countries and 4 continents!.
Each one of them reveals their personal narrative and different approach to the Portrait Photography.
The Winner of AAP Magazine 24 Portrait is Ryotaro Horiuchi (Japan)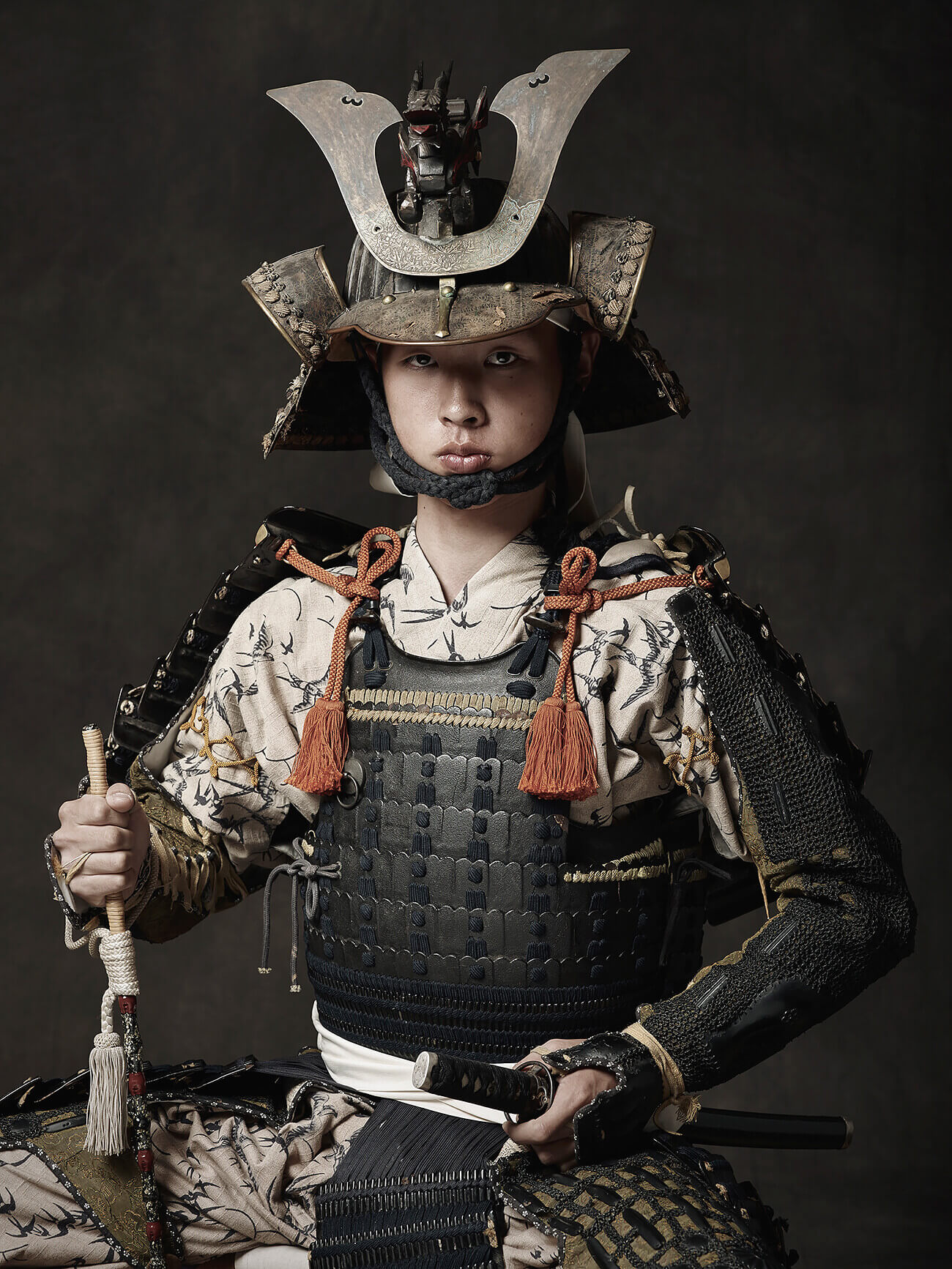 Cavalry warrior from the series 'Descendants of Samurai' © Ryotaro Horiuchi
Samurai still live in today's Japan. In the Soma region of Fukushima prefecture, there is a traditional Samurai festival called "Soma Nomaoi", which is said to have continued for more than 1000 years. At the festival, the descendants of Samurai continue to protect their culture in parallel with living their current lives.
ryotarohoriuchi.com
The Second Place Winner is Colby Sadeghi (United States)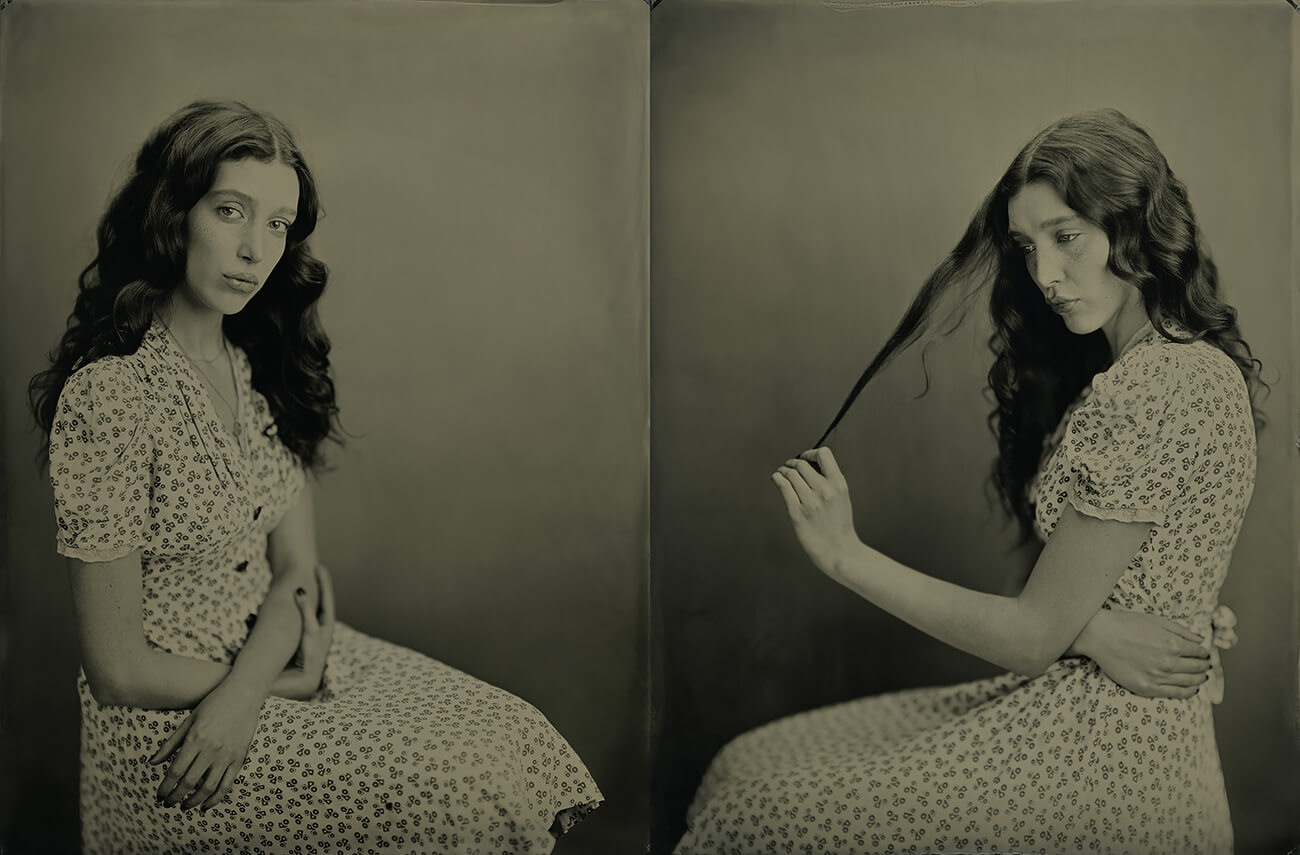 Isabelle from the series 'Reflection' © Colby Sadeghi
www.colbysadeghi.com
The Third Place Winner is Bharat Patel (United Kingdom)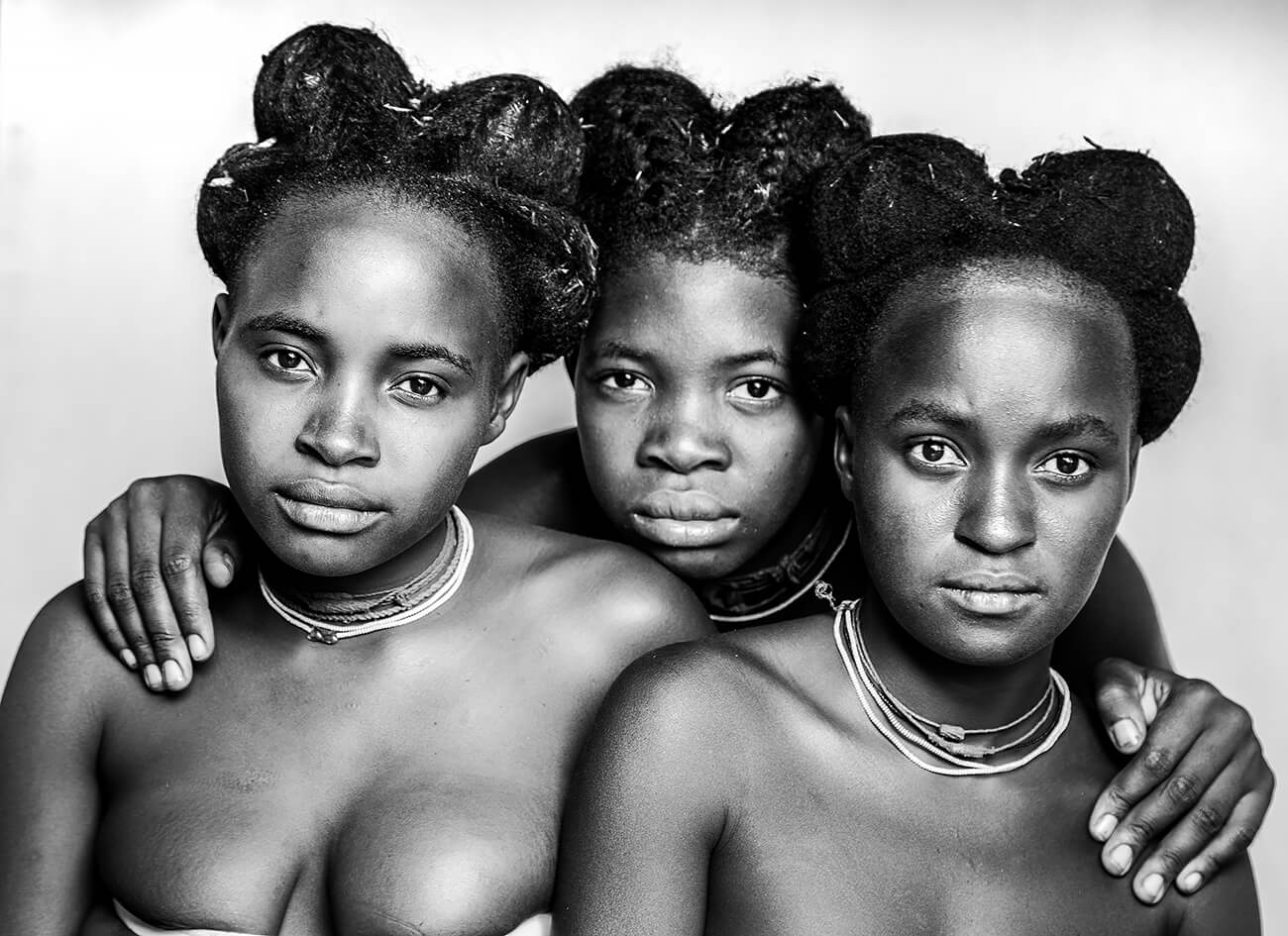 Mundenguelengo Sisters from the series 'Portraits from Remote Angola' © Bharat Patel
These portraits were taken on a special trip to southern Angola to document the varied cultures amongst the many tribes there.
www.bharatpatelphotography.co.uk
Merit Gallery
Erberto Zani (Switzerland)
Childhood during Ukraine war © Erberto Zani
Almost two and a half million of Ukrainians have crossed the border with Poland. In Medyka children arrives exhausted after many days on the road. They flee from all over the country, most from Mariupol, Kharkiv, Odessa, the most affected cities, but also from the small rural villages. Looking at their expressions you can almost imagine what they went through, what they had to see. Their looks, their silences, testify that the war does not end when you stop hooting or move away from the fighting.
All About Erberto Zani
Joseph-Philippe Bevillard (Ireland)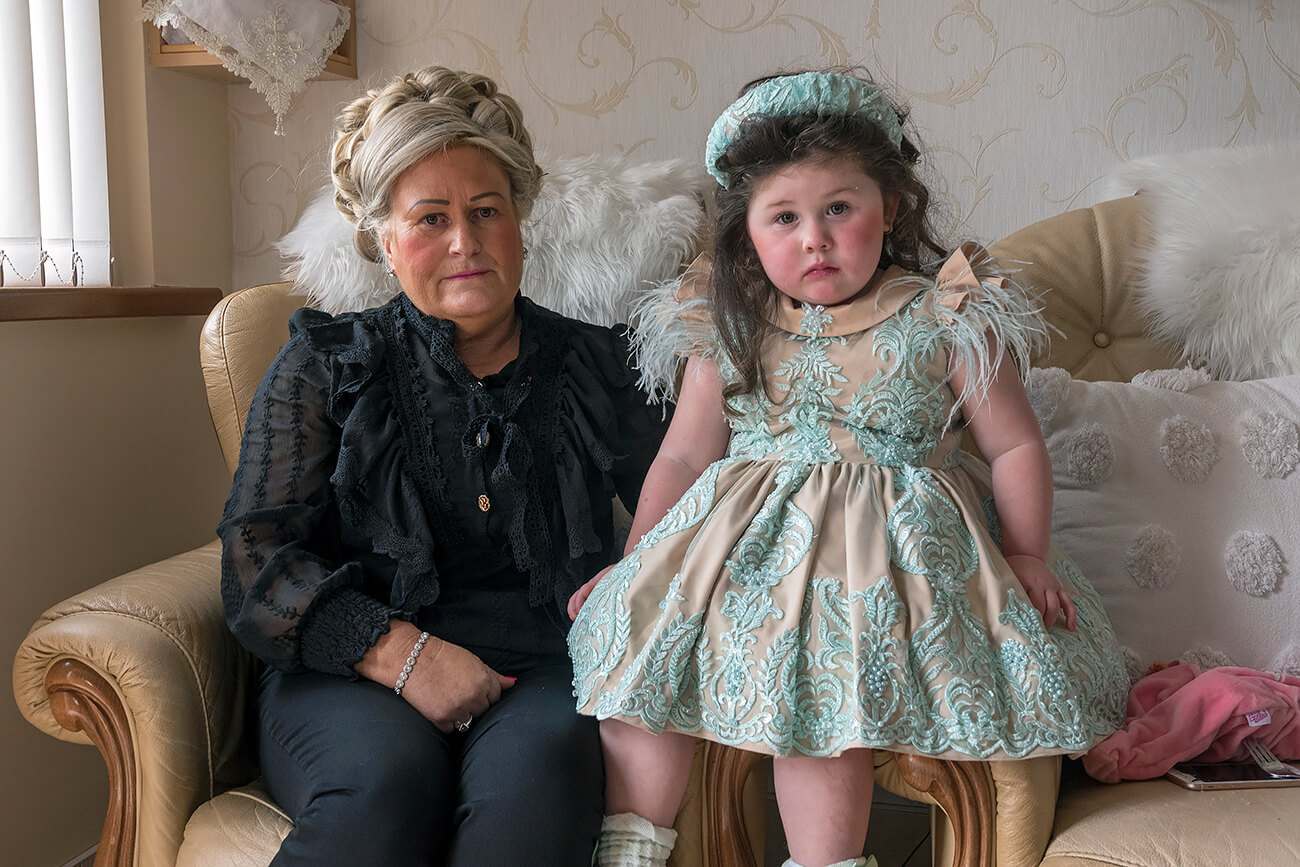 Julann and Her Granddaughter Lucia, Birr, Ireland 2022 from the series 'Mincéirs' © Joseph-Philippe Bevillard
Julann and her granddaughter Lucia just got dressed for a wedding. As part of their lifestyle and custom all members of the family are dressed in flamboyant style, the little girls mimic their mothers and other sibling's fashion. Hair pieces, high heels, full makeup, false tan, nails, and eye lashes is showcased with all ages.
All About Joseph-Philippe Bevillard
Damian Lemański (Poland)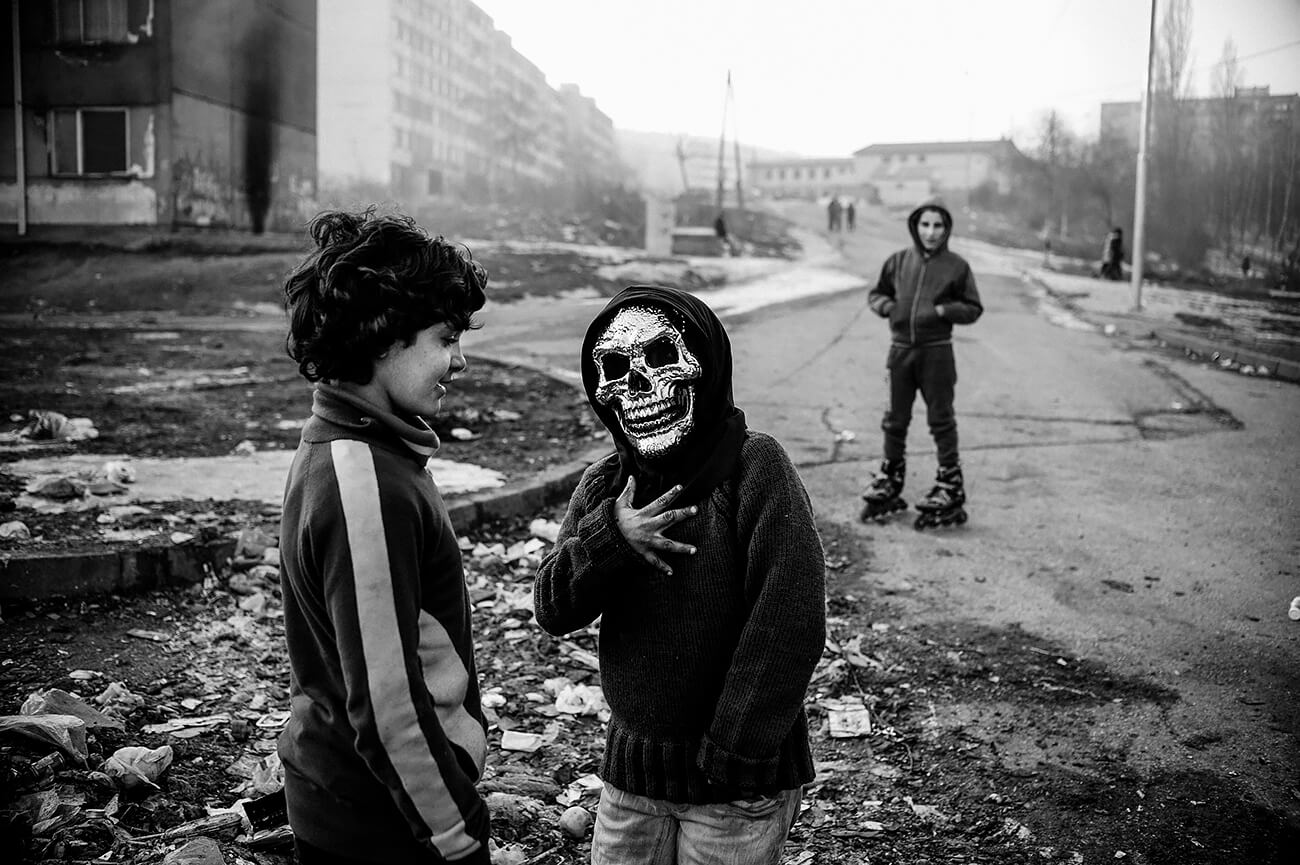 Boy in a mask, 2017 from the series 'Kids of Lunik IX' © Damian Lemański
Kids playing on the streets of Lunik IX on a winter day. [15.02.2017] Lunik IX is a district in Košice, Slovakia, almost entirely inhabited by Roma people. Among few thousand (3,500 - 6,000) inhabitants live more than 1,000 children. They live in unworthy conditions, sometimes with a dozen or so family members, nestling in twenty square meters. Although there are no walls around the housing estate on the outskirts of Košice, almost no one from the outside visits this place mainly from the fear and stereotypes that are in the minds about the Roma people. And although perhaps some of these stereotypes coincide with the truth, children deserve attention, interest and help, because they are not guilty of anything and should have equal chances in the start in adulthood.
The Roma are by far the most long-term discriminated against minority in the EU. Eighty percent of Roma in the EU still live below the poverty line in their country. Every third Rom lives in a building without running water, and every tenth in a building without electricity. Every fourth Roma child and every third Roma child live in a household where they experienced hunger at least once in the previous month.
[European Union Agency for Fundamental Rights, 2017]
All About Damian Lemański
Marco Mignani (Italy)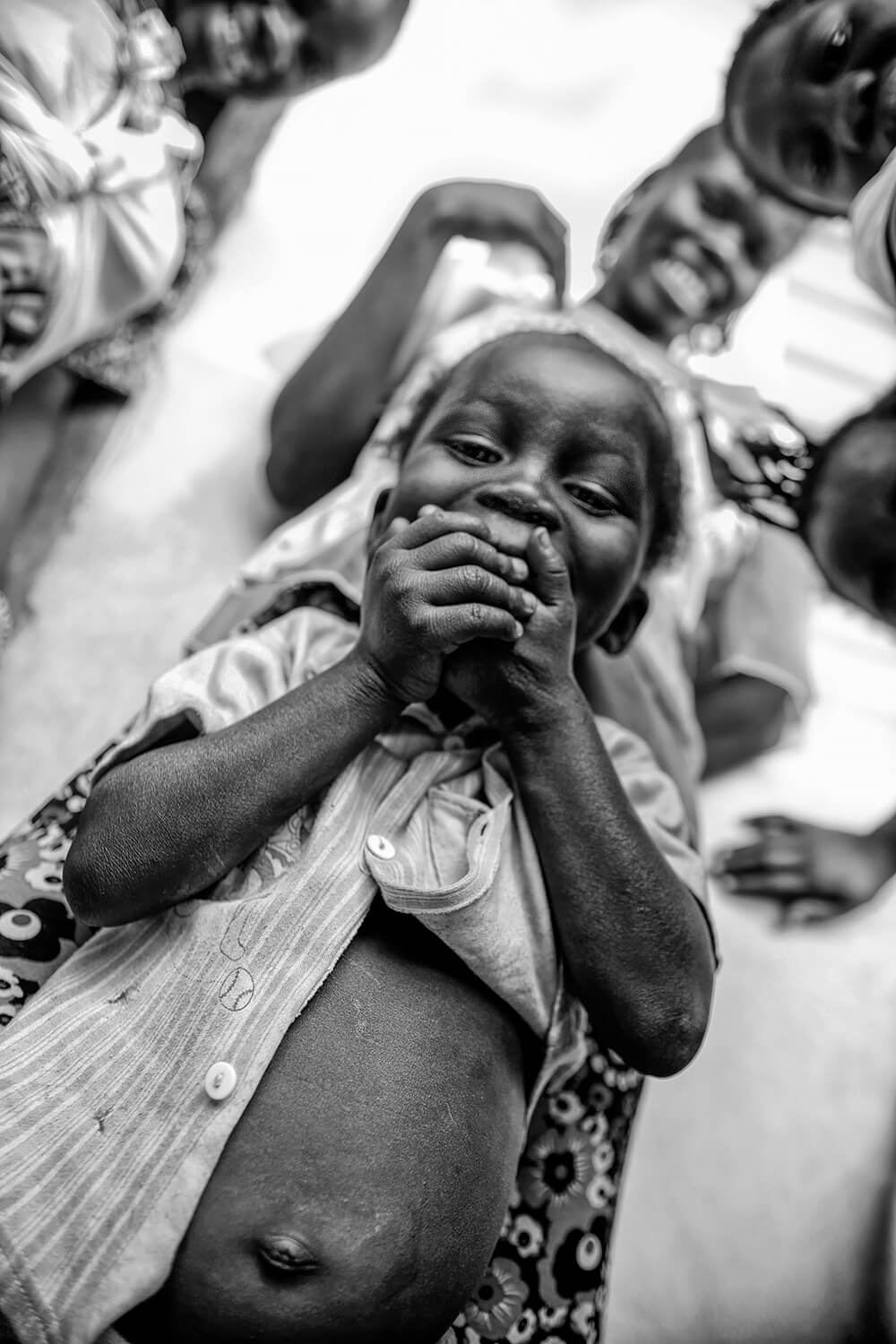 Joy from the series 'Souls of Africa (refugee camp)' © Marco Mignani
JOY , The joy of children, their lightheartedness, survives even in such difficult conditions, and asking to take a picture can become a fun thing that takes one away from reality for a moment.
Central African Republic - Bangui - Refugee Camp. Nothing can prepare you for the first impact, what you see, what you experience and the stories you hear in a refugee camp. But as the days went by, I got to know the soul of these people who, despite the enormous difficulties, the very harsh living conditions they are forced to endure, are able to give you unforgettable emotions. Talking to people, listening to their stories, I was struck by their looks, their eyes. Eyes that have seen everything, eyes that when you talk to them, when you photograph them, look deeply at you as if trying to understand who you really are, eyes that want to read your soul and show you theirs. Initially you feel inadequate with every gesture you make, every word you say, you immediately think about the fact that you were born in the easiest part of the world, you reflect on the fact that what we take for granted, there are dreams there that are hard to realize. But their souls enter you and warm you with a smile. What I try to tell with my photos is the extraordinary strength of these people, the strength of the women, the determination of the men and the joy of the children.
Lilian Caruana (United States)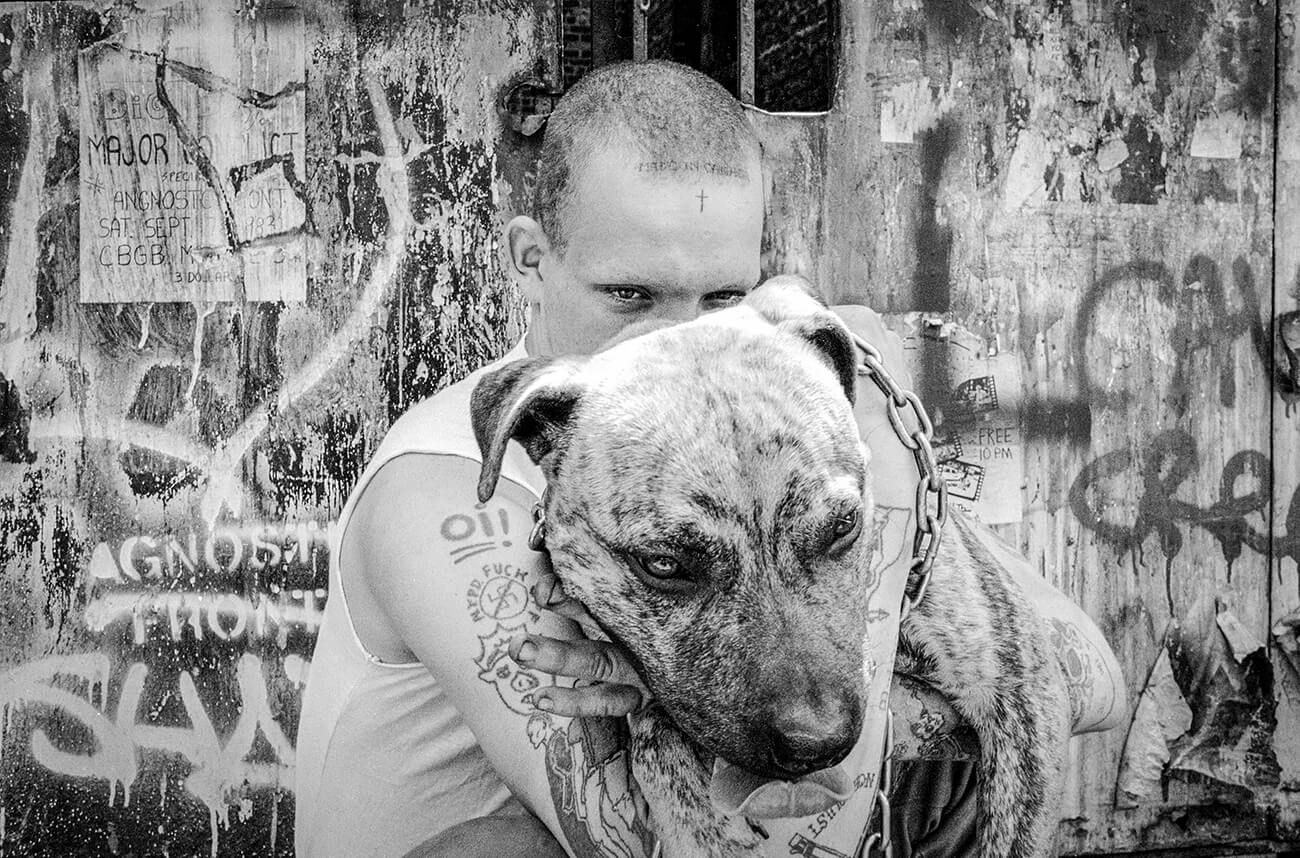 Frenchie & Lucifer from the series 'REBELS: Punks and Skinheads of New York's East Village' © Lilian Caruana
New York's East Village has always been a haven for strivers, a home for immigrants, artists, poets and later the place where the punk movement was born. In 1984 I moved there and was fascinated by the young people walking around sporting body metal, torn clothing, tatoos, and chains. I photographed them in the streets, in the abandoned buildings they called home and in the clubs like CBGB where they played their hardcore music. These were young people who were looking for a more authentic way to be and did not see a place for themselves in mainstream society. It was exciting to see, in what appeared to be squalor and dissolution, something being born. With grit and ingenuity they took vacant lots filled with rubble and turned them into urban gardens, abandoned buildings into housing, and anger into art, music and community. Despite the drugs, poverty, and violence that battered the East Village at the time, the creative response was there, raw and beautiful, and that is what interested me.
All About Lilian Caruana
Caesar Lima (United States)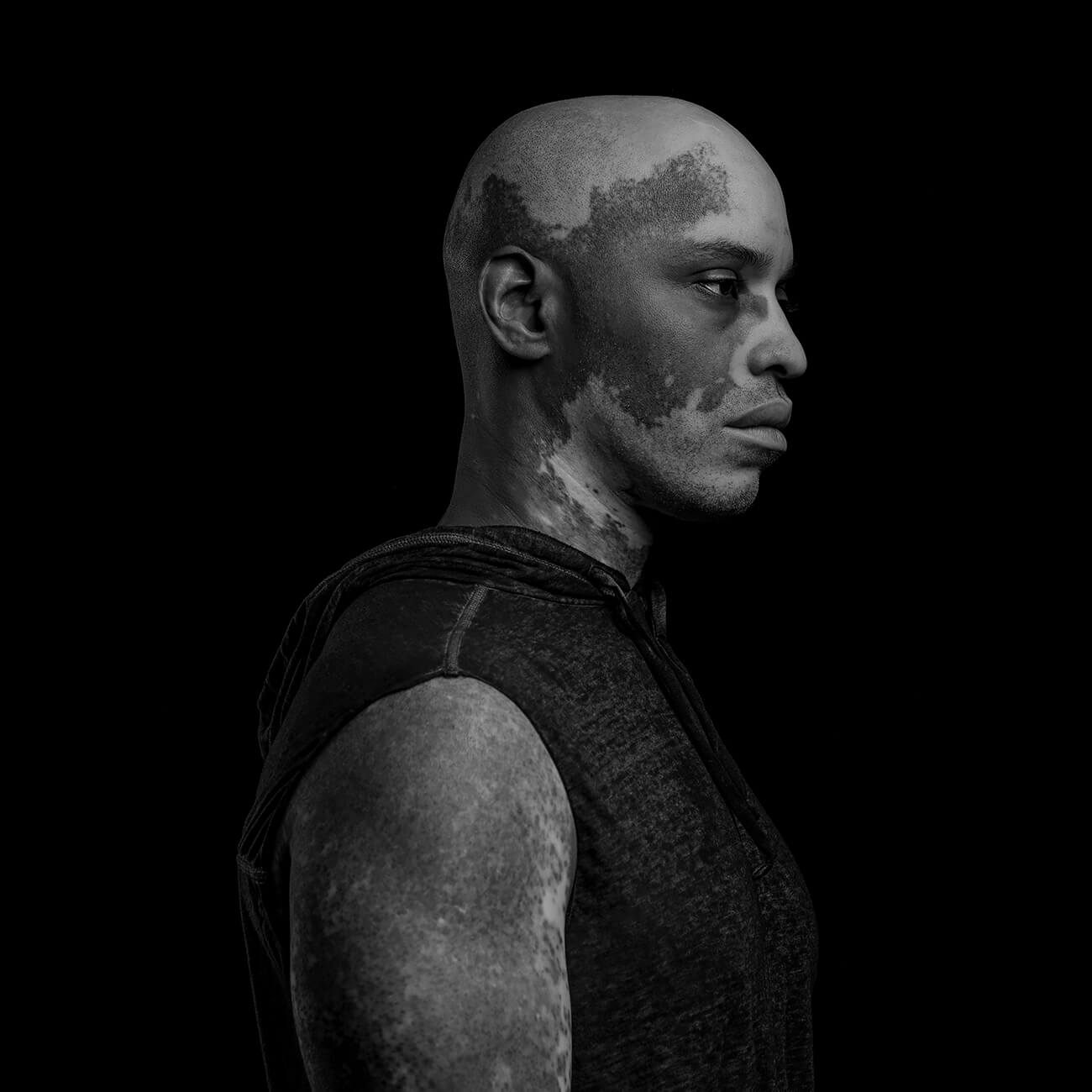 The Unusual Beauty Project © Caesar Lima
Proving that beauty is indeed more than skin deep, Caesar Lima's Unusual Beauty Project concentrates on models and even regular day-to-day individuals that have rare skin conditions, such as congenital melanocytic nevi, or CMN, which involves visibly pigmented proliferations on the skin, and Vitiligo, discolorations of the skin caused by depigmentation. While Lima's lens is focused the topic on the skin conditions and unusual birthmarks, the intent is not to show them for how different they are, but rather to celebrate the beauty in the unusual.
Carol Foote (Australia)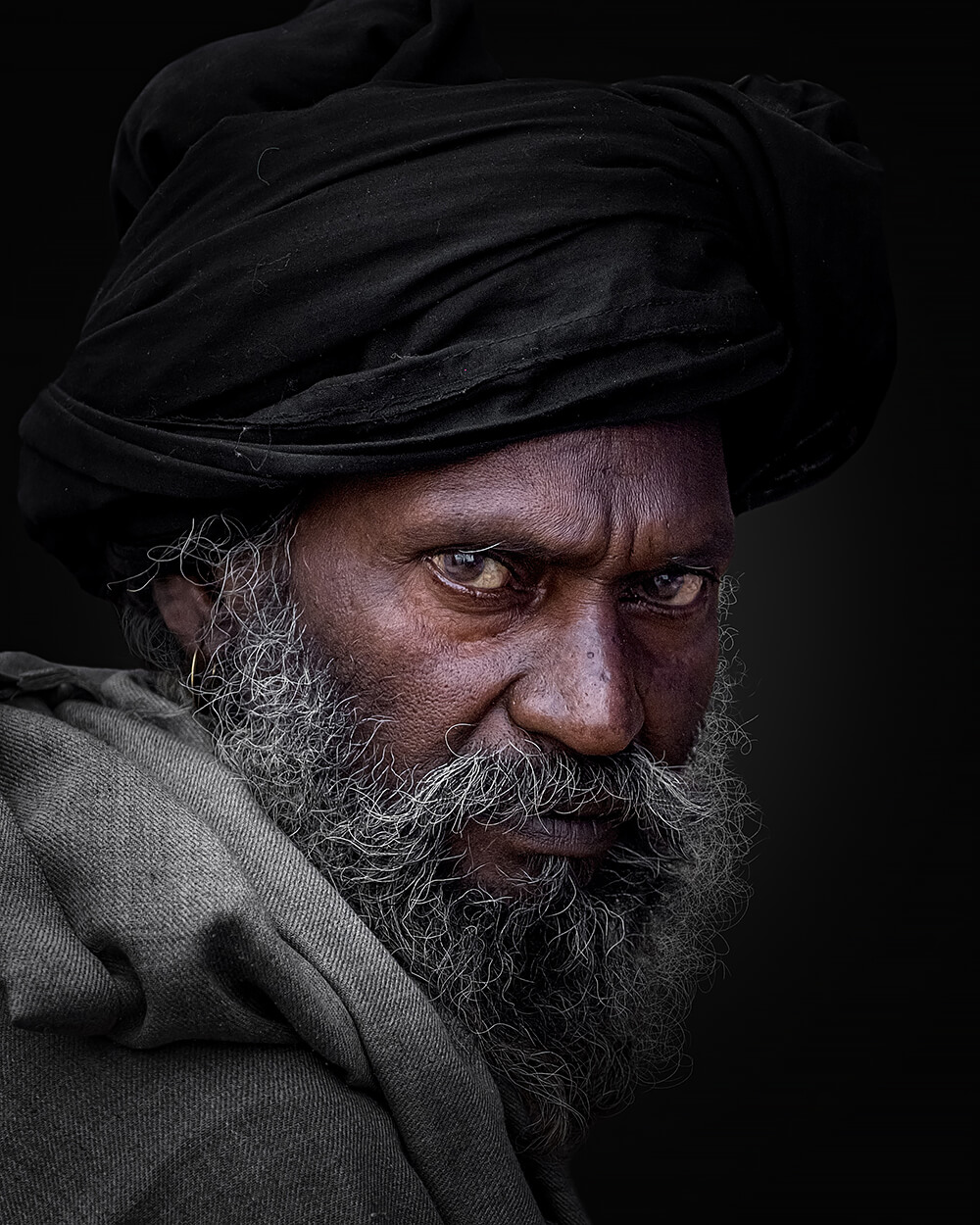 The Pilgrim from the series ' Faces of India' © Carol Foote
I am primarily a street photographer who loves to capture the faces of people I meet on my travels. This series of portraits were all taken on the streets of India.
All About Carol Foote
Bruce Morton (United States)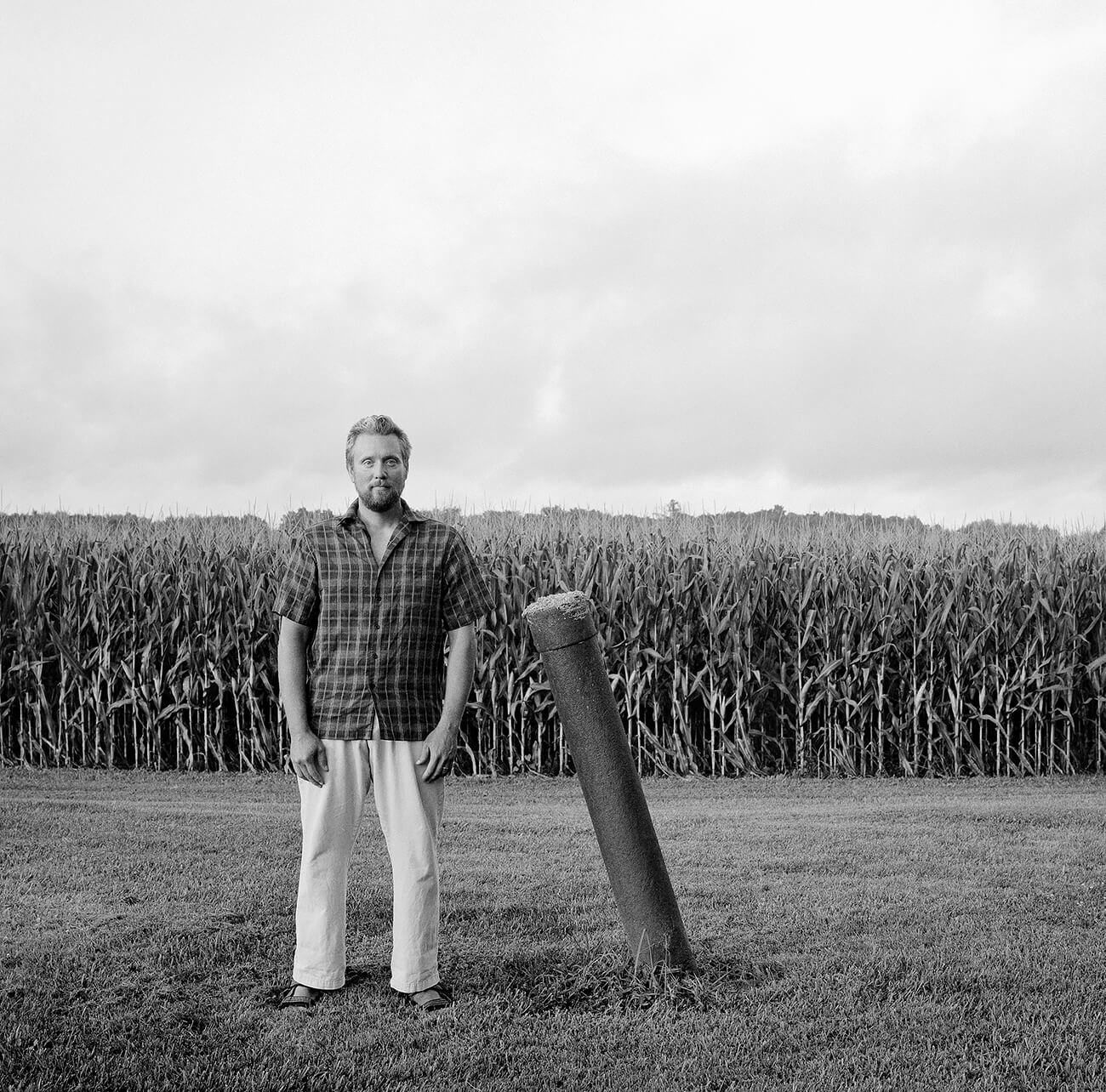 Prairie Man - Shannon from the series ' Prairie Man/Prairie Woman'' © Bruce Morton
These portraits exemplify the people of this rural region in Illinois that became known as Forgottonia. I look at them as historical documents with hopes that future generations will see them and reflect and learn what life was like during this time.
All About Bruce Morton
Anne Berry (United States)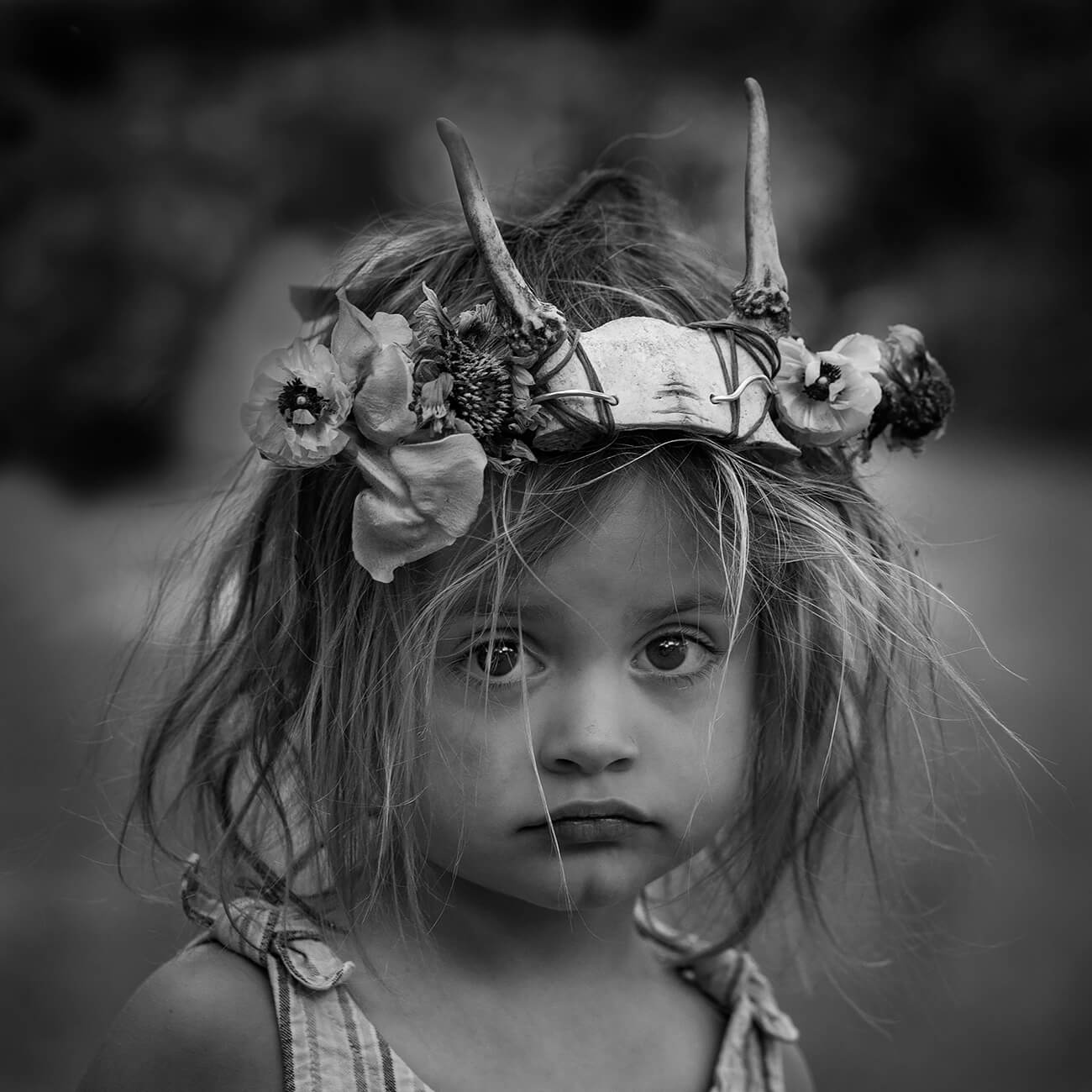 The Horned One from the series ' The Garden of Endearment '' © Anne Berry
The Garden of Endearment examines children as they interact with the wild in a world where they are part of nature and full of its wonder and awe.
All About Anne Berry
Claudio Allia (Italy)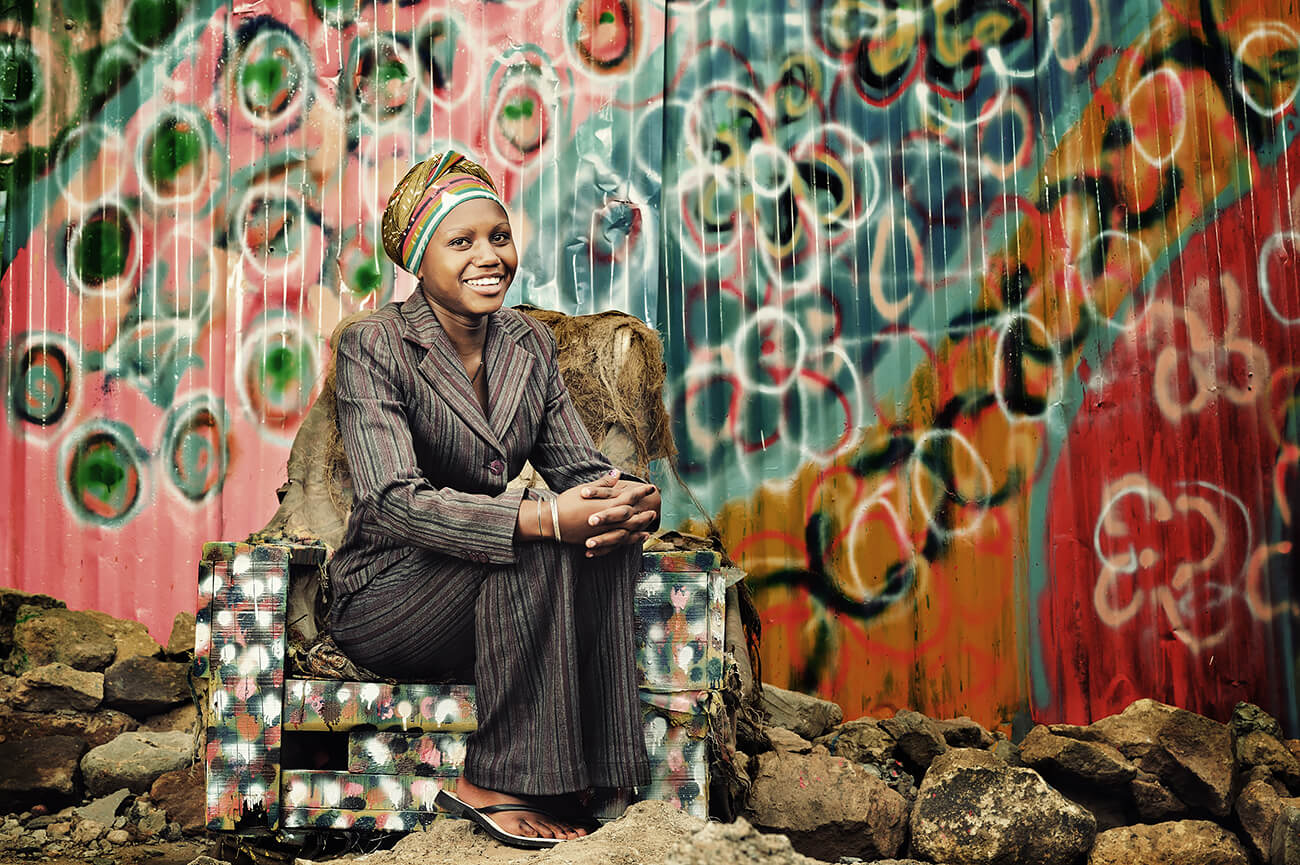 Slum Glam #6' © Claudio Allia
Despite the harsh living conditions I have recognised the high level of dignity shown by the Mathare residents and my Slum Glam series attempted to depict this. A hand painted, makeshift wooden chair rests in front of a multi coloured shack wall that the women have.
All About Claudio Allia
Cheryl Clegg (United States)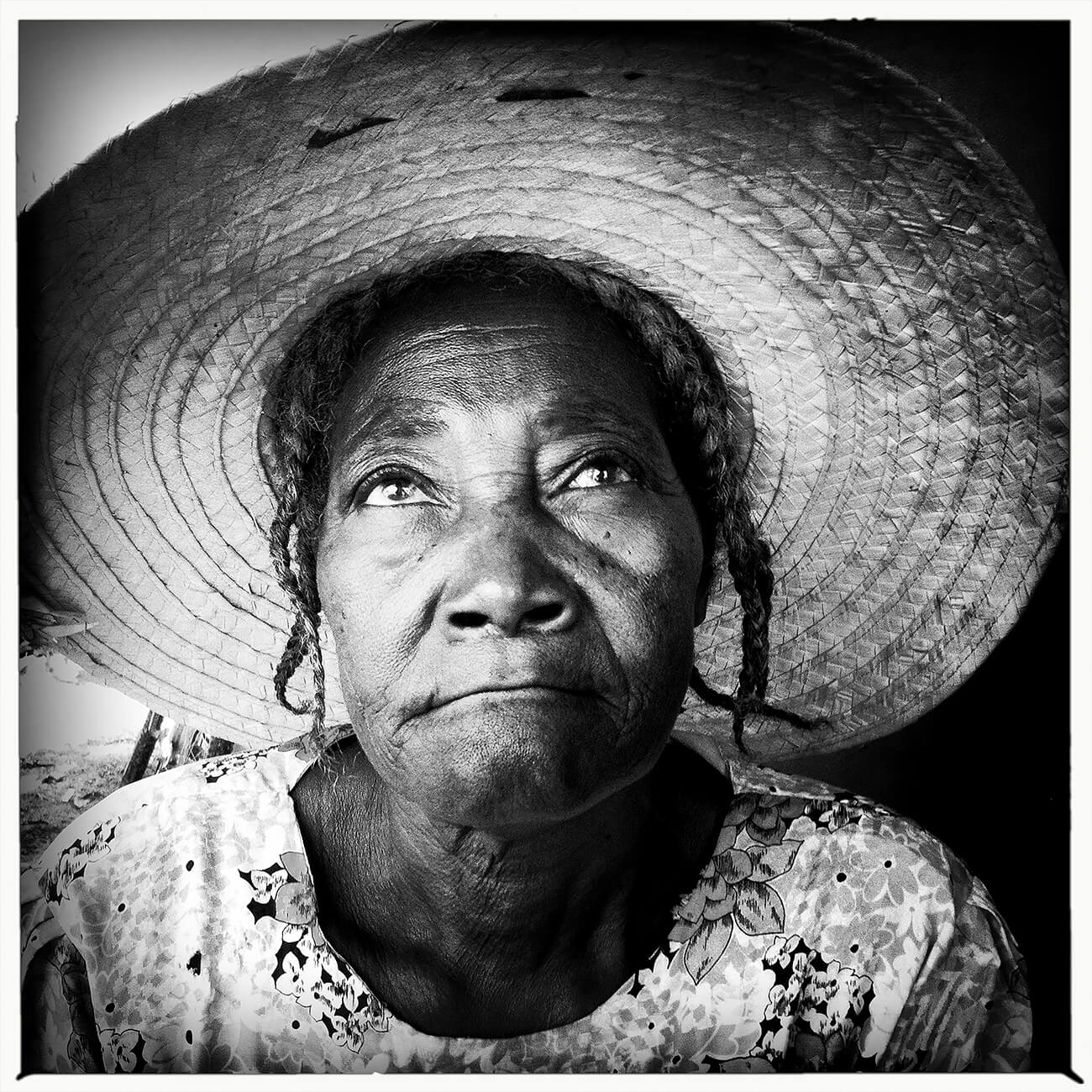 Patient from the series ' The Faces of the Rasin Foundation; Haiti' © Cheryl Clegg
The non-profit, Rasin Foundation's mission is to improve the health of the poorest citizens of rural Haiti. When I traveled for the first time with the doctors of the Rasin Foundation to their clinic in Le Petite Rivière, a village just outside of Léogâne, Haiti, I didn't know what to expect. As we walked to the clinic through the sugar cane field to the clinic, I could see lines of people forming outside the clinic door waiting for basic healthcare. They were dressed in their Sunday best, hats, dress shoes, dresses and suits. They were infants, children, parents, grandparents and great grandparents. They were all there to see the volunteer doctors of The Rasin Foundation.The Faces of the Rasin Foundation is an on going series of portraits of the residents of Le Petite Rivière who now are able to receive medical care because of the work of the Rasin Foundation.
All About Cheryl Clegg
Liliroze (France)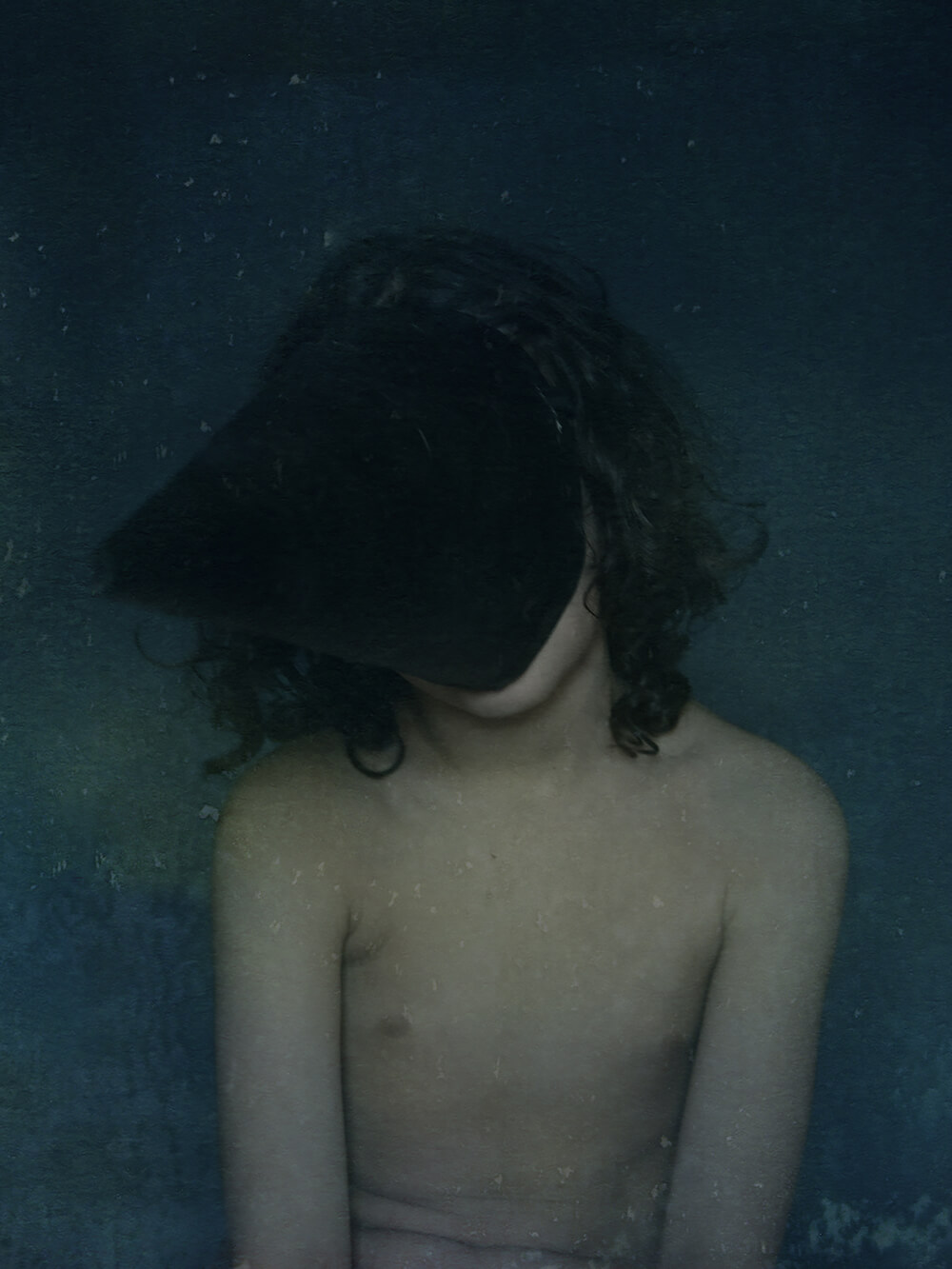 Portrait sans visage #2-Arthur © Liliroze
At the source of this serie is the postulate so well described by Paul Caponigro's phrase : « It's one thing to make a picture of what a person looks like, it's another thing to make a picture of who they are". So I took portraits without faces, to get rid of "what a person looks like" and only try to reach "who they are". This serie is also an echo to recent events and the trace left in our collective imaginary.
All About Liliroze
Luke Stambouliah (Australia)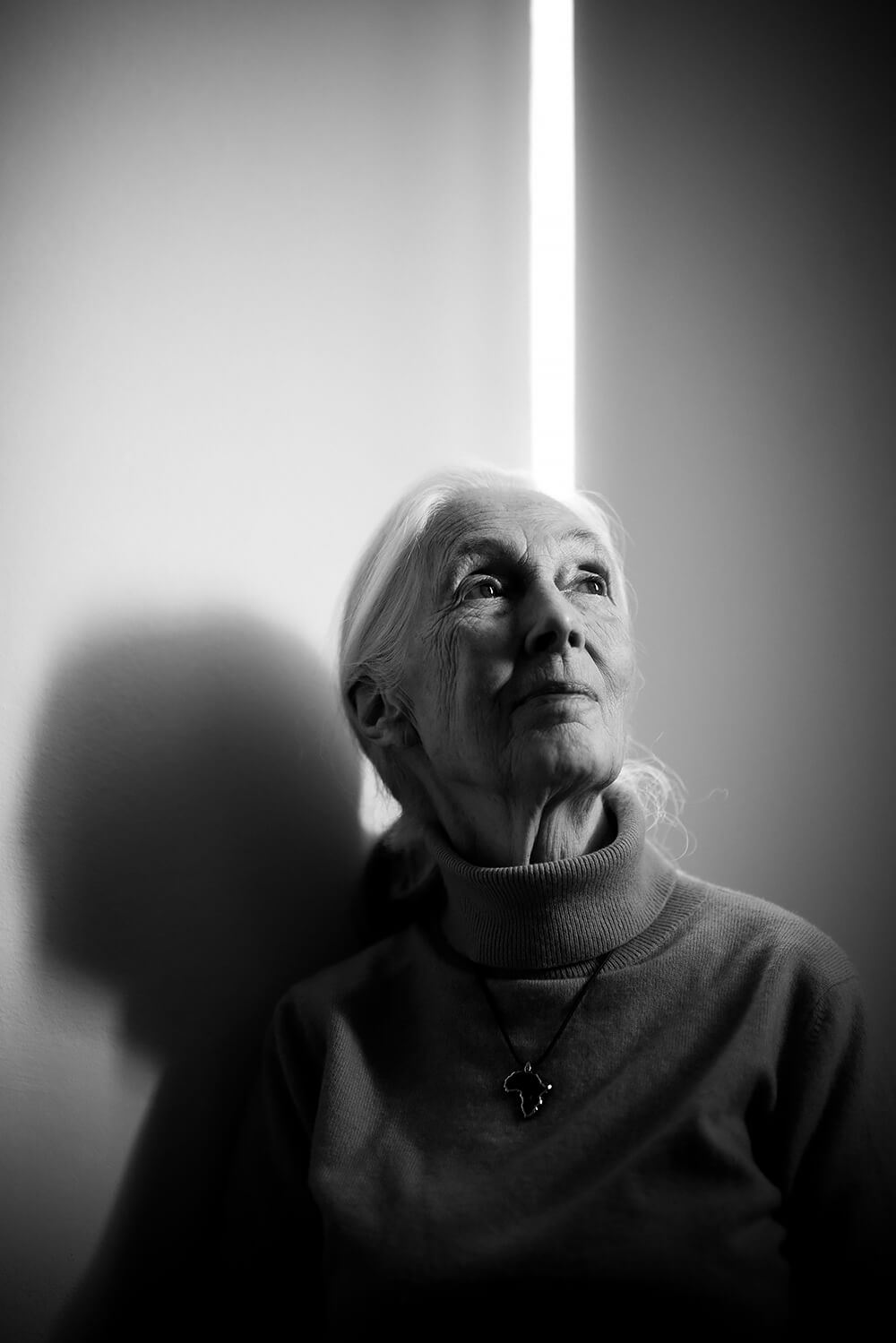 Dr. Jane Goodall, DBE, Ph.D., UN Messenger of Peace from the series ' The Woman Who Redefined Man' © Luke Stambouliah
In the summer of 1960, 26-year-old Jane Goodall arrived on the shore of Lake Tanganyika in East Africa to study wild chimpanzees. At the time it was unheard of for a woman to venture into the African wilderness, but Jane persisted as the trip meant the fulfilment of her childhood dream. Jane's work in Tanzania proved to be more successful than anyone could have possibly imagined, discovering that humans are not the only species that can create tools. Now in 2022, at age 88, Jane continues traveling the world spreading her message of hope for our future. She is often described as "the woman who redefined man".
All About Luke Stambouliah
Ingetje Tadros (New Zealand)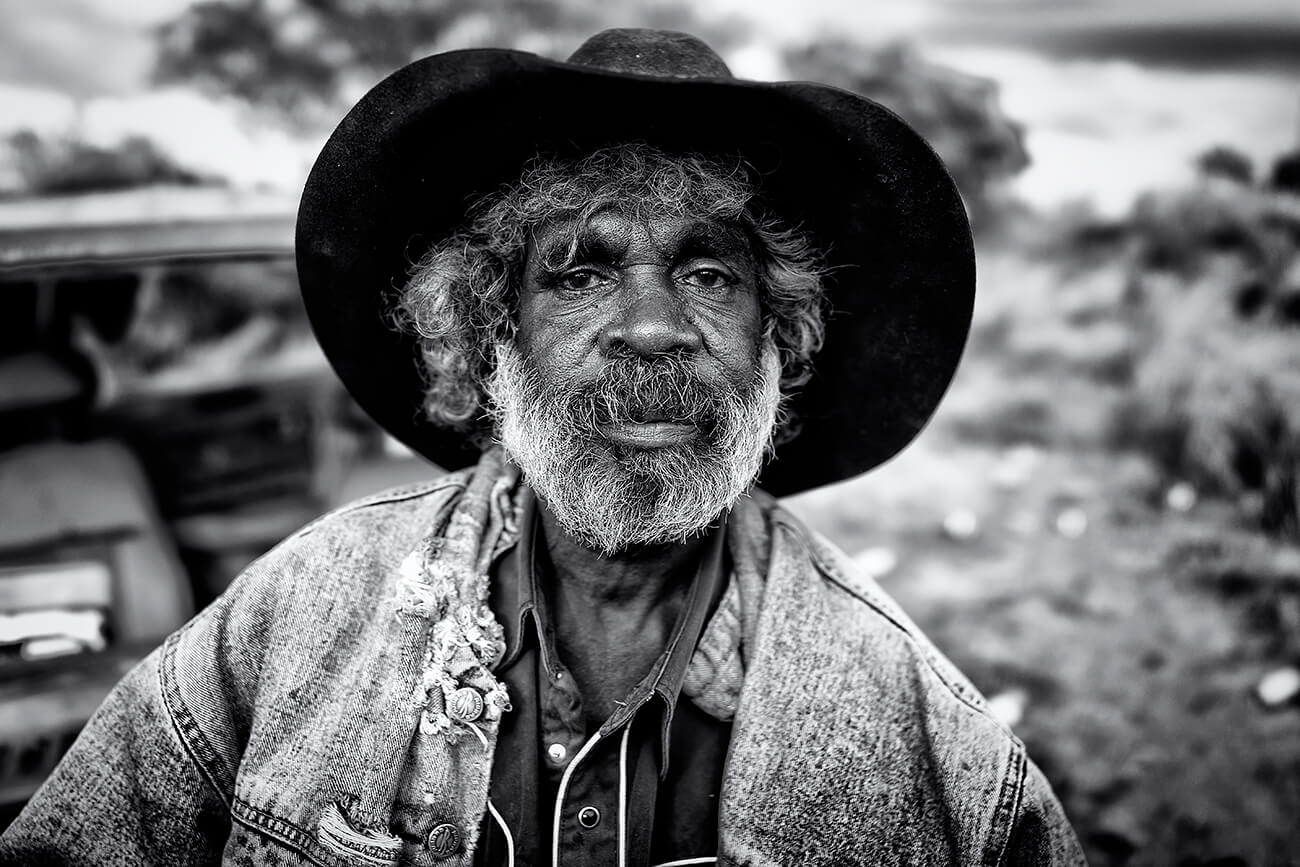 Stanley from the series ' Kennedy Hill' © Ingetje Tadros
Stanley Thirkall from Fitzroy posing in the sand dunes at Kennedy Hill. Stanley came over for a visit and slept in one of the condemned houses in Kennedy Hill. Some are in Broome to visit family, while others come to receive medical attention or escape wet season flooding. Broome has a lack of affordable short-term accommodation. Broome Western Australia.
All About Ingetje Tadros
J. K. Lavin (United States)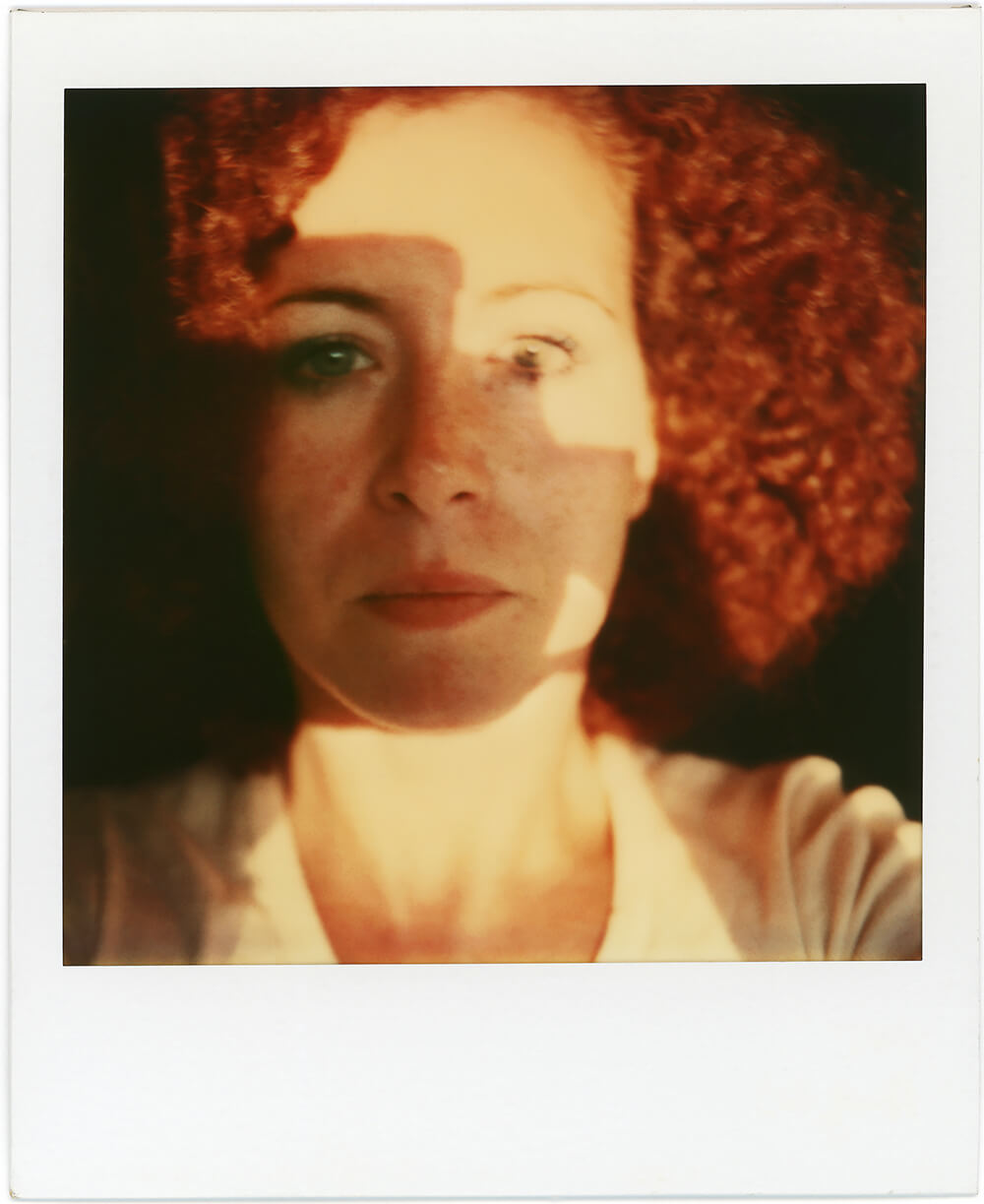 Circa August 22, 1980 from the series 'Crisis of Experience' © J. K. Lavin
"Crisis of Experience" is the result of an eight-year project exploring themes of self-reflection and female identity using the mechanics of seriality. The work originates from a series of Polaroid SX70 self-portraits taken on a daily basis from 1979 to late 1987. This ritual became a way to stay grounded as much of my life was unraveling, and it also allowed for a profound examination of self.
Maureen Ruddy Burkhart (United States)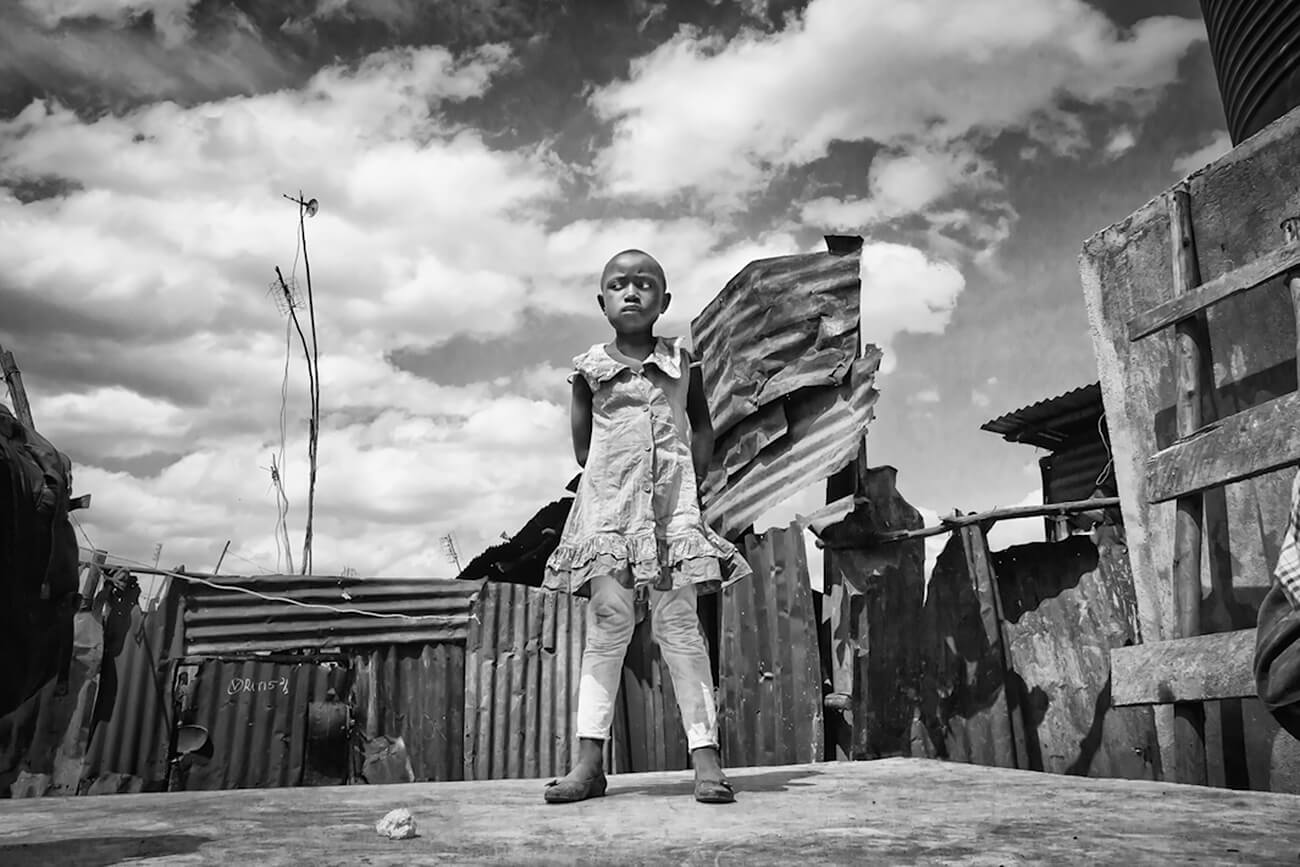 Rebeccah from the series 'A Slice of Heaven' © Maureen Ruddy Burkhart
This is an image of a young Kenyan girl striking a powerful pose. From my series "Kibera: A Slice of Heaven" about life in Kenya's largest slum. In return for photographing the commercial portion of a Kibera-based womens's soap project, I was given the privilege of doing personal photographic work. This work is an exploration of the quintessence of slum-life which puts family, work, and joy at the center.
All About Maureen Ruddy Burkhart
Foteini Zaglara (Greece)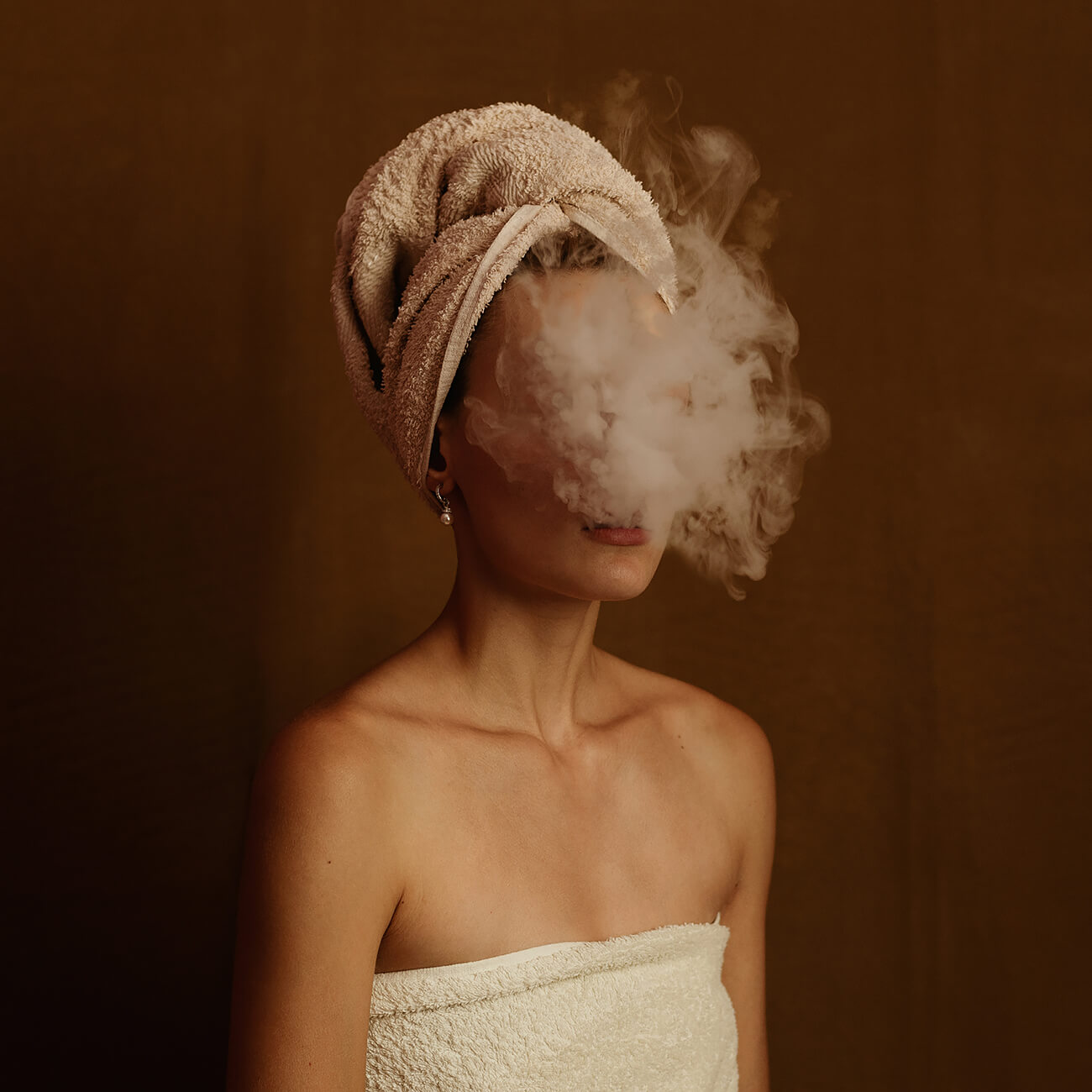 Rolling Boil from the series ': Je est une autre ' © Foteini Zaglarat
In this self-portrait the artist casts herself as the protagonist, though her face is hidden, masked by the veneer of smoke that permeates from her lips. The enigmatic symbolism and absence of any description accentuates the sense of intrigue; what is she depicting? Some aspect of her subconscious? A feeling; memory, or perhaps a dream? ''
Diane Fenster (United States)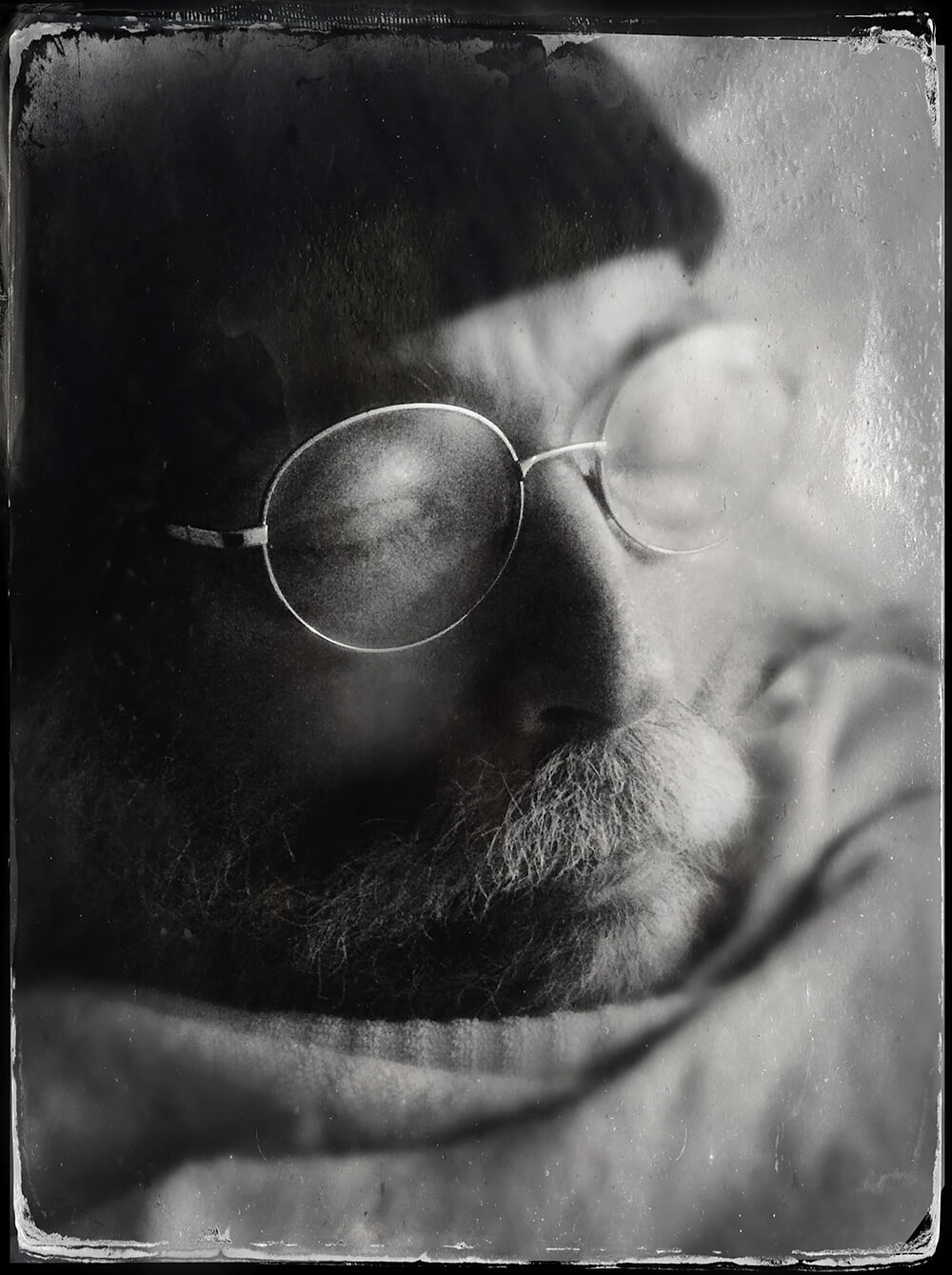 Rolling Boil from the series ':Je est une autre ' © Diane Fenster
My husband was hospitalized recently with an infection that led to sepsis. I stayed with him to care for him during the week he was there. We used photography as a means to alleviate both of our extreme levels of anxiety.
My husband writes:
She saw every picture in such clarity
When they wrapped me in blankets and then
ripped them away to pack me in ice.
Diane held my shivering hand .
Now one more fever one less dream.
All About Diane Fenster
Sandra Chen Weinstein (United States)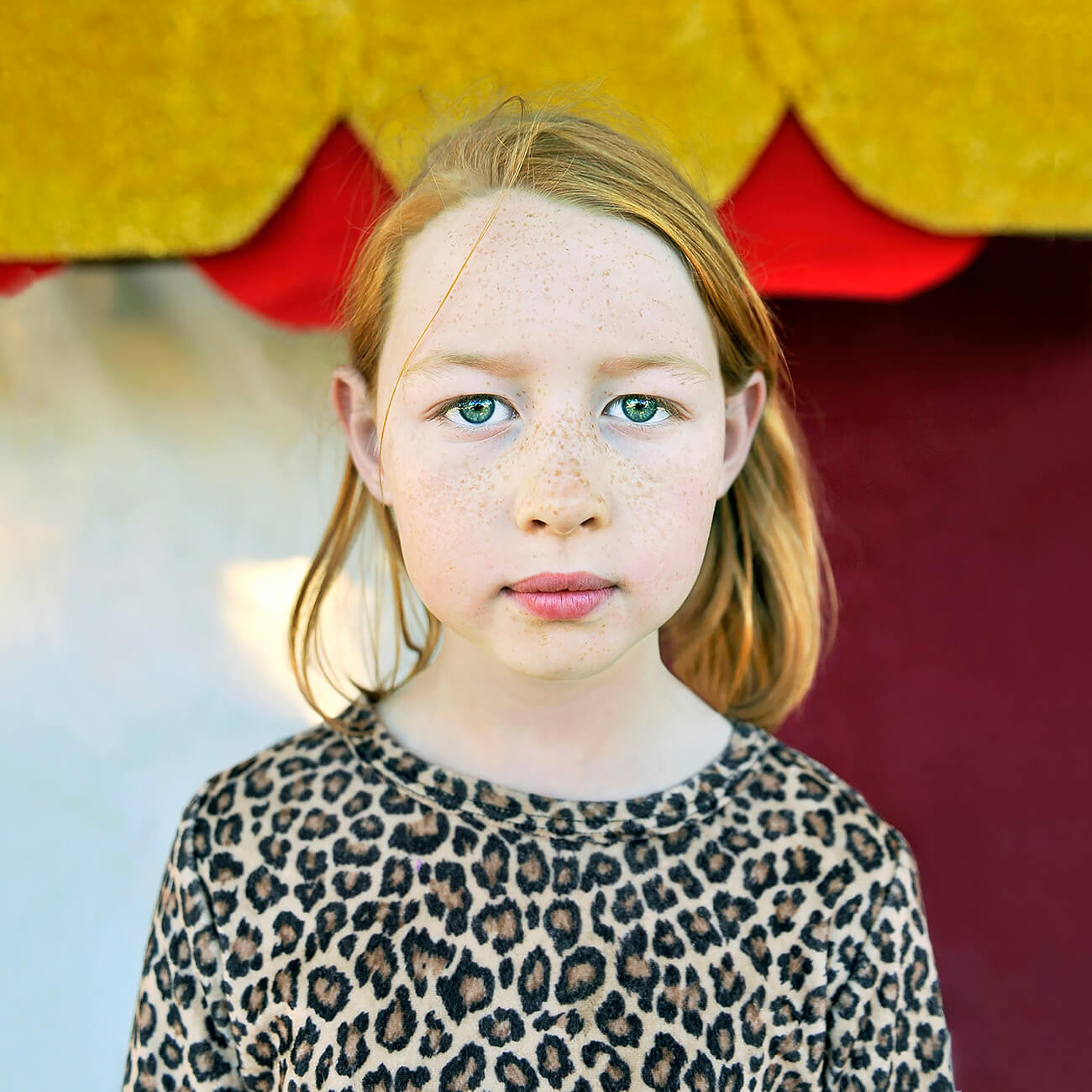 ''Molly'' from the series 'Children of the Time ' © Sandra Chen Weinstein
Molly frolics as the music plays at the local Art Festival in Eastern of Melbourne Australia. Her freckles and dark blue eyes shine in the cool autumn breeze while the leopard print of her shirt stands out against the circle tent. This image is from Children of the Time, depicting timeless portraits of children from around the world.
All About Diane Fenster
Alex Cao (Vietnam)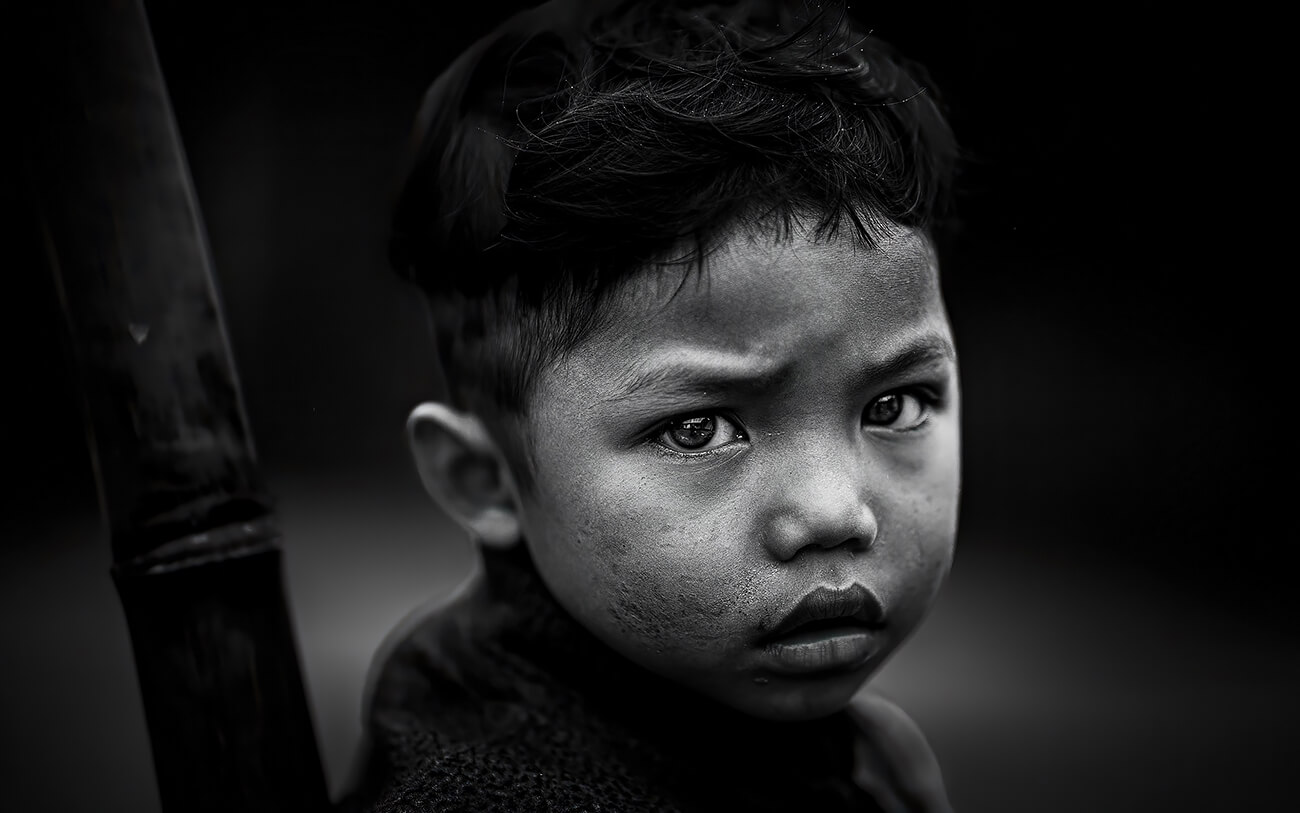 ''Worried Look'' from the series 'Children of the Time ' © Alex Cao
This photo I took during a charity trip at the end of the year to give Tet gifts to poor people in the high mountainous area of Quang Ngai province. In the early morning, from the center of Quang Ngai city, you had to run 3 hours by mountain pass to the destination. When I reached the top of the highest pass of the journey, i stopped to rest. In the very cold winter of the mountains, clouds covered the way. I glimpsed 3 children dressed in very thin clothes, sitting in the middle of the sky, playing with each other. I approached to ask questions, maybe at first I was a stranger because very few people went on this street in the early morning, so they were worried and it showed in the eyes of this youngest brother. After talking for a while, I learned that their parents had gone to the fields early, leaving the three brothers to take care of each other, and they had no time to eat. My teammates and I gave them still hot bread, some sweets, and warm clothes so that they could feel the Tet atmosphere was near.
Alireza Sahebi (Iran)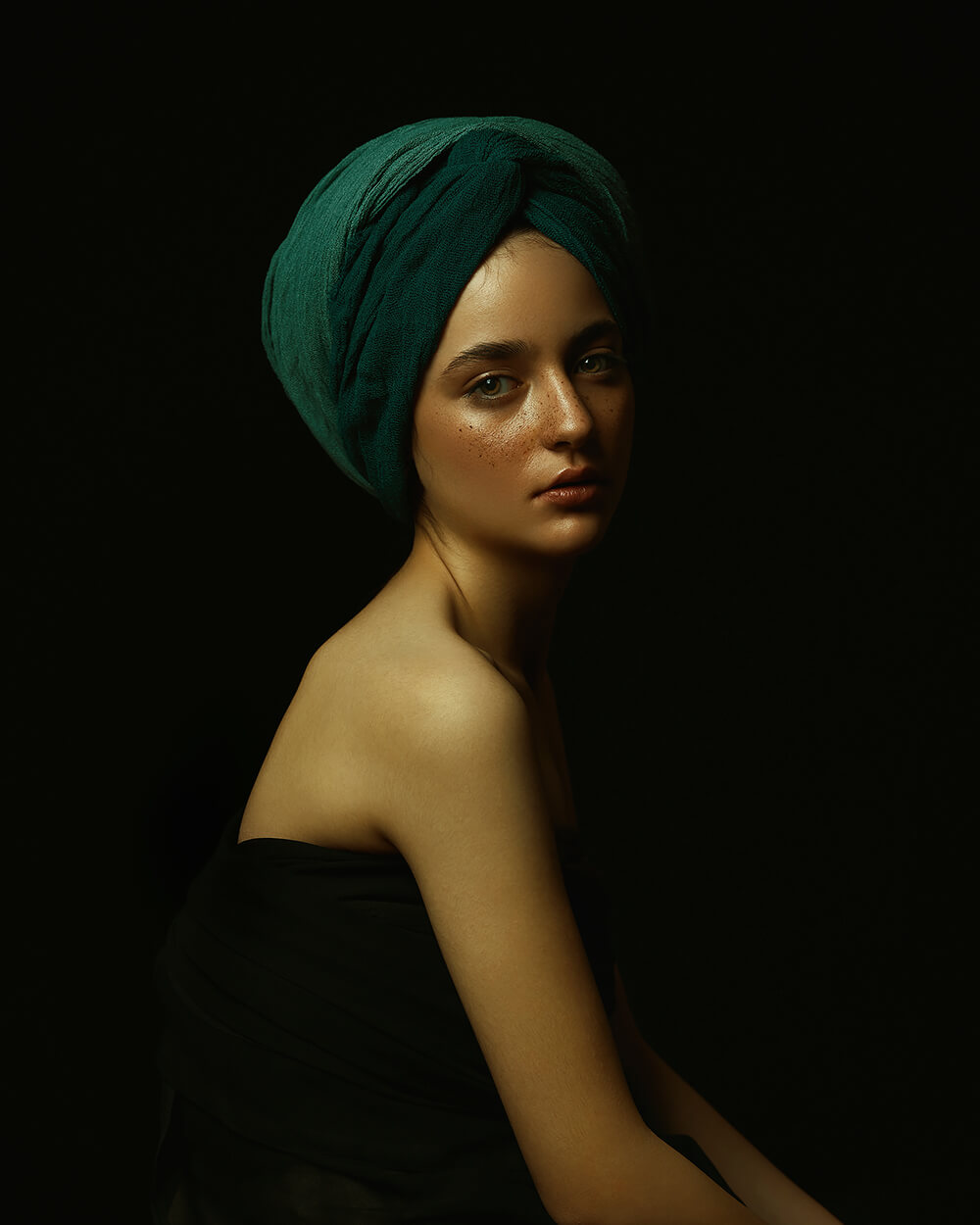 Waiting from the series ' Contagion' © Alireza Sahebi
Have you heard a sound louder than the sound of your eyes? The eyes are alive ٫ they understand ٫ they talk ٫ they fall in love ٫ the eyes are all the existence and non-existence of people. The eyes have an identity card, and if they have the opportunity, they will ruthlessly expel all their presence and absence. I found photography as a way to discover and express the inner selves of human beings and I tried to find a non-verbal, universal and meaningful language and I did not find it except in eyes.
All About Alireza Sahebi
Menghan Tsai (China)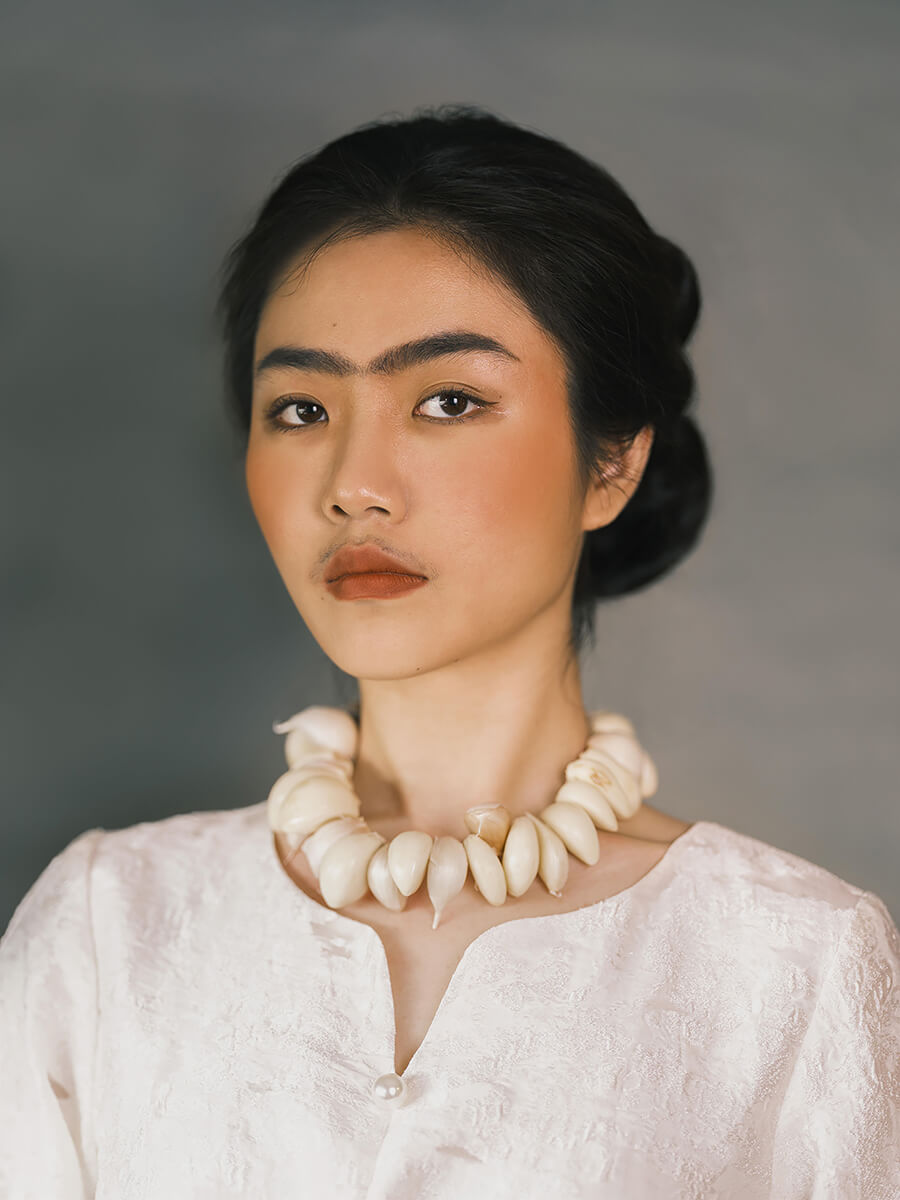 Self-Portrait © Menghan Tsai