photo-eye Gallery is pleased to announce
Blue Violet: Photographs and Text by Cig Harvey
, an online solo exhibition by renowned photographer Cig Harvey. This exhibition corresponds with Harvey's recent photobook
Blue Violet
, published by The Monacelli Press.
In the vein of magical realism, rooted in her personal experience, Cig Harvey frames a series of allegorical narratives in Blue Violet, that elevate the ordinary to the extraordinary. The exquisite palette, the soft light and deep contrast of her imagery, the subtle drawings and poetic language, evoke dreamy yet profound emotional images that illustrate the relationship of the human condition to the natural world.
Blue Violet: Photographs and Text by Cig Harvey was built using photoeye's VisualServer X website builder.
photo-eye Conversations: Cig Harvey and Anne Kelly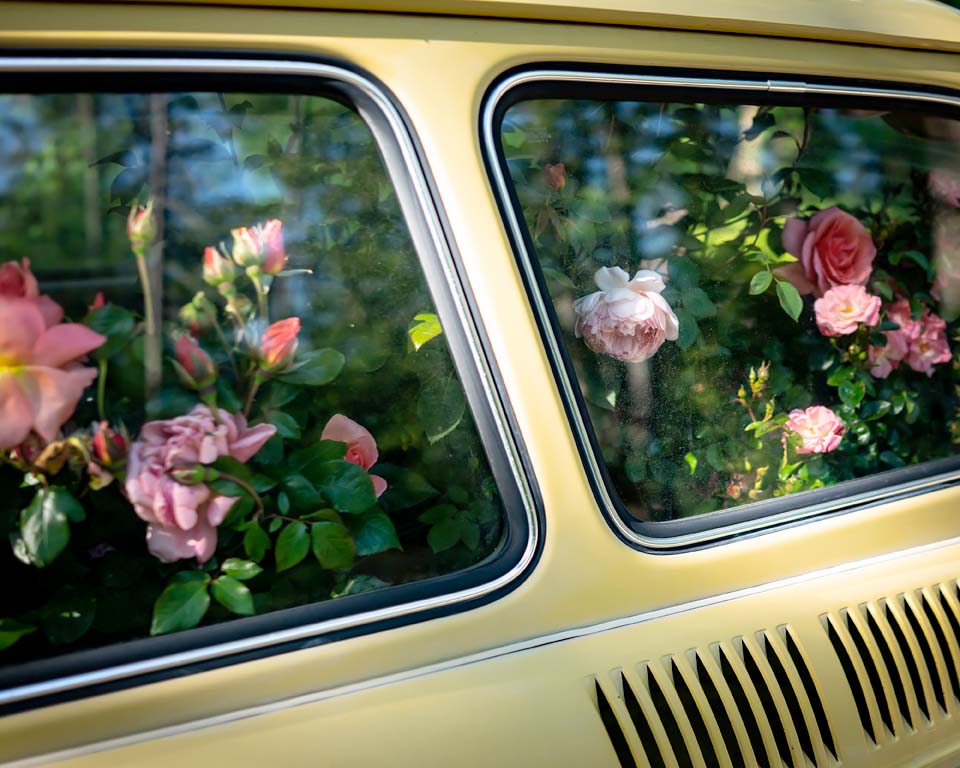 Roses (Yellow Car) © Cig Harvey
ABOUT THE ARTWORK
"Blue Violet is a celebration of the natural world and the senses. Blue Violet is a vibrant meditation on the procession of seasons, sensory abundance, and the magic in everyday life."
- Cig Harvey
Part art book, botanical guide, historical encyclopedia, and poetry collection, Blue Violet is a compendium of beauty, color, and the senses.
Plants, flowers, and our experience of the natural world are the threads that tie this unique book together. Exploring the five senses, Blue Violet takes the reader on a personal journey through nature and the range of human emotions.
As with her previous three titles - You Look At Me Like An Emergency, Gardening at Night, and You an Orchestra You a Bomb - this book invites the reader to pause, laugh, cry, create, and become more aware of the natural world. Images and text in a variety of forms (prose poetry, recipes, lists, research pieces, diagrams) focus on immediate experience to understand the vibrancy of the senses on memory and feelings.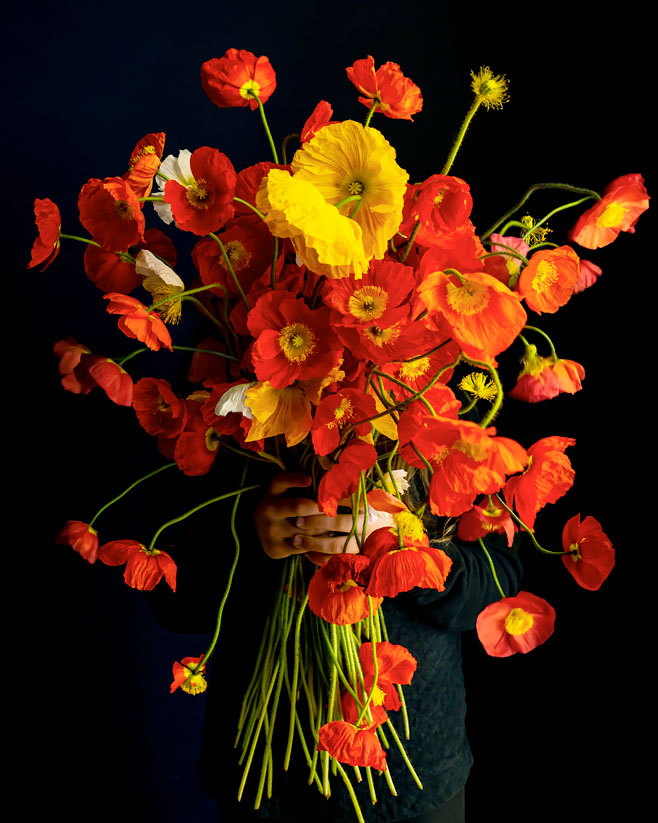 ABOUT THE ARTIST
Cig Harvey
is an artist who uses images and language to explore sensory experience and elevate the everyday. Rich in implied narrative, deeply rooted in the natural world, her work is devoted to the topic of what it is to feel. Her work has been reviewed and featured in The New York Times, BBC, Vogue, The Wall Street Journal, Vice, The Sunday Times, The Independent, Marie Claire Italia, and New York Magazine. Cig Harvey's work is included in permanent collections of major institutions including, the Museum of Fine Arts, Houston, Texas; the International Museum of Photography and Film at the George Eastman House, Rochester, New York; the Museum of Fine Arts, Boston; and the Farnsworth Art Museum, Rockland, Maine. Harvey was named one of the 2021 recipients of the Farnsworth's Maine in America Award and was named the 2018 Prix Virginia Laureate, an international photography award based out of Paris, among many other honors. Harvey has published three previous sold out monographs the first of which: You Look At Me Like An Emergency, was accompanied by a solo museum show at the Stenersen Museum in Oslo, Norway in Spring 2012. The artist lives and works in rural Maine.
Must Read Articles
Exclusive Interview with Cig Harvey
Cig Harvey by Ann Jastrab
The 2018 Prix Virginia has been awarded to Cig Harvey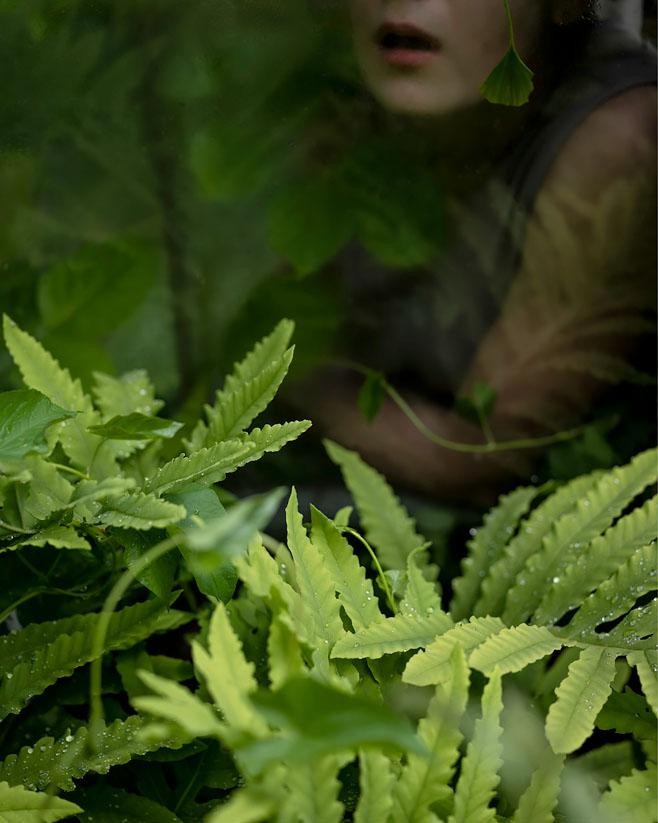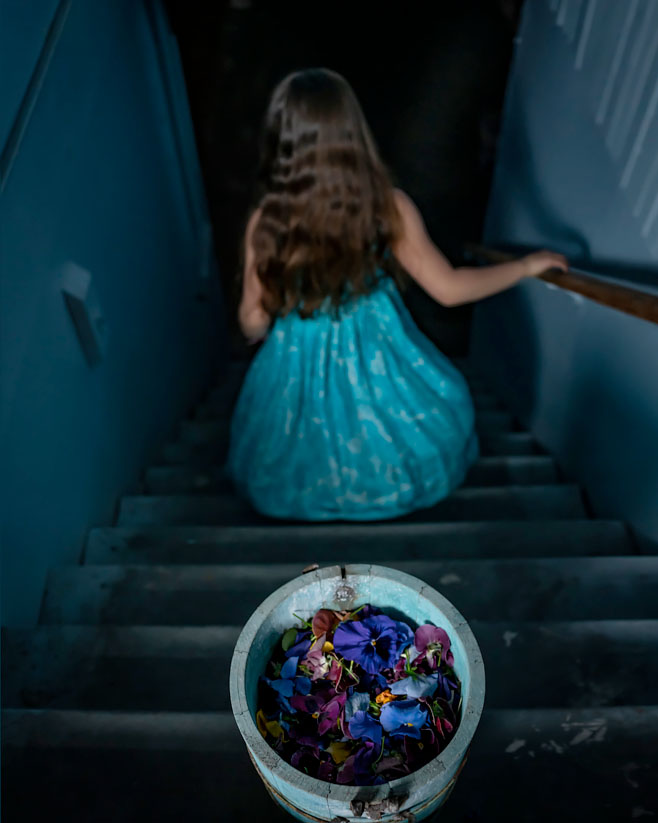 Scout & The Pansies © Cig Harvey