From October 11, 2019 to November 30, 2020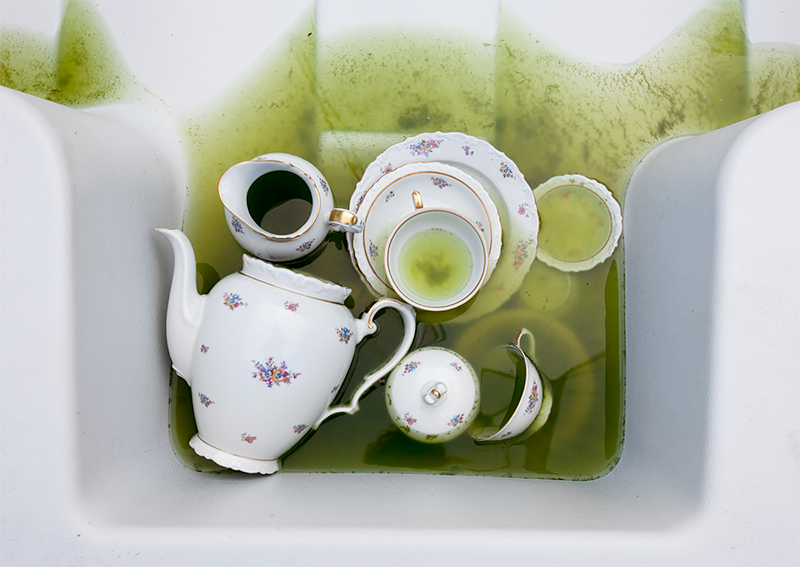 2889 Ford Street, 3rd Floor
Oakland, CA 94601
Gray Loft Gallery presents The Meaning of Green, our 3rd annual color themed photography show selected by Ann M. Jastrab, independent curator, photography consultant, editor, writer; and Jan Watten, founder of Gray Loft Gallery.

Due to the world-wide pandemic, this exhibit is a virtual online exhibit of green inspired images from a wide array of traditional and alternative photographic processes – including pinhole photography, images made with plastic cameras, cyanotypes, collage, and other photo-based works by Bay Area photographers.

We believe that art is essential component in our lives, and our intention was to create an exhibit that could be a visual antidote to the current climate of our world. In the words of juror Ann Jastrab "Maybe this selection of images is an antidote to the pandemic too. I want to fly high over a green pond, or see fireworks again exploding against a night sky, or walk into rooms painted the coolest shades of green. Or really, just walk into a room that is unfamiliar, what would that be like? It would be like visiting this show."

Participating Artists:
Francis Baker - Christina Bauer - Ingrid Becker - Roy Berkowitz - Jayne Biehn - Rose Borden - Maria Budner - Janis Burger - Sena Cakiroglu - Mima Cataldo - Virginia Chabre - Marna Clarke - Steven Condiotti - Gregory D'Agostino - Tamara Danoyan - Michael Dawson - Anthony Delgado - Fairlight de Michele - Mary DeShaw - Andi Benet - Gene Dominique - Marie Durquet - Richard Dweck - Ariel Epstein-Norris - Laura Epstein-Norris - Jennifer Freck - Dan Fenstermacher - David Gardner - Alexis Gerard - JM Golding - Steve & Ellen Goldband - John Greenleigh - Marsha Guggenheim - Susan Hillyard - Geoffrey House - Eleonore Hockabout - Edie Hoffman - Judi Iranyi - Becky Jaffe - Candice Jacobus - Drew Klausner - Sonia Melnikova-Raich - Deborah O'Grady - Eben Ostby - Marie Plakos - Steven Raskin - Charles Reilly - Gabrielle Rondell - Philip Sager - Neo Serafimidis - Brian Z. Shapiro - Elizabeth Sher - Morgan Shidler - Douglas G Stinson - Nathalie Strand - Styrous - Michael Teresko - Carol Thomas - George Tomberlin - Jeff Weston - Sally Weber - Susan West - Stephanie Williamson - Nick Winkworth - Beverly Tharp - Mitsu Yoshikawa - Yelena Zhavoronkova

Art is essential - now more than ever - and we hope you enjoy this exhibit that celebrates the importance of art in our lives. Your support of the arts is so important as we navigate this uncertain time in our lives. Please share this with anyone you think might like to savor and contemplate the beauty of the images in the show.