Oliver Stegmann is a Swiss photographer and also the winner of
AAP Magazine #16 Shadows
with his project 'Circus Noir'. We asked him a few questions about his life and work.
All About Photo: Tell us about your first introduction to photography. Do you remember your first shot? What was it?
I couldn't really remember my first shots as I was probably only 5 or 6 years old back then. When looking through some old photos and negative sleeves at my mother's home some time ago, I found old Minox negatives of photos that were - according to the labeling on the envelopes - taken by me. I took images of my parents, mountain scenes and capricorns. I actually believe to remember those...
How do you manage your work as a photographer and as an economist?
My work in a management position is my job, photography is my passion, I don't depend on photography to make a living although I occasionally do some commissioned work.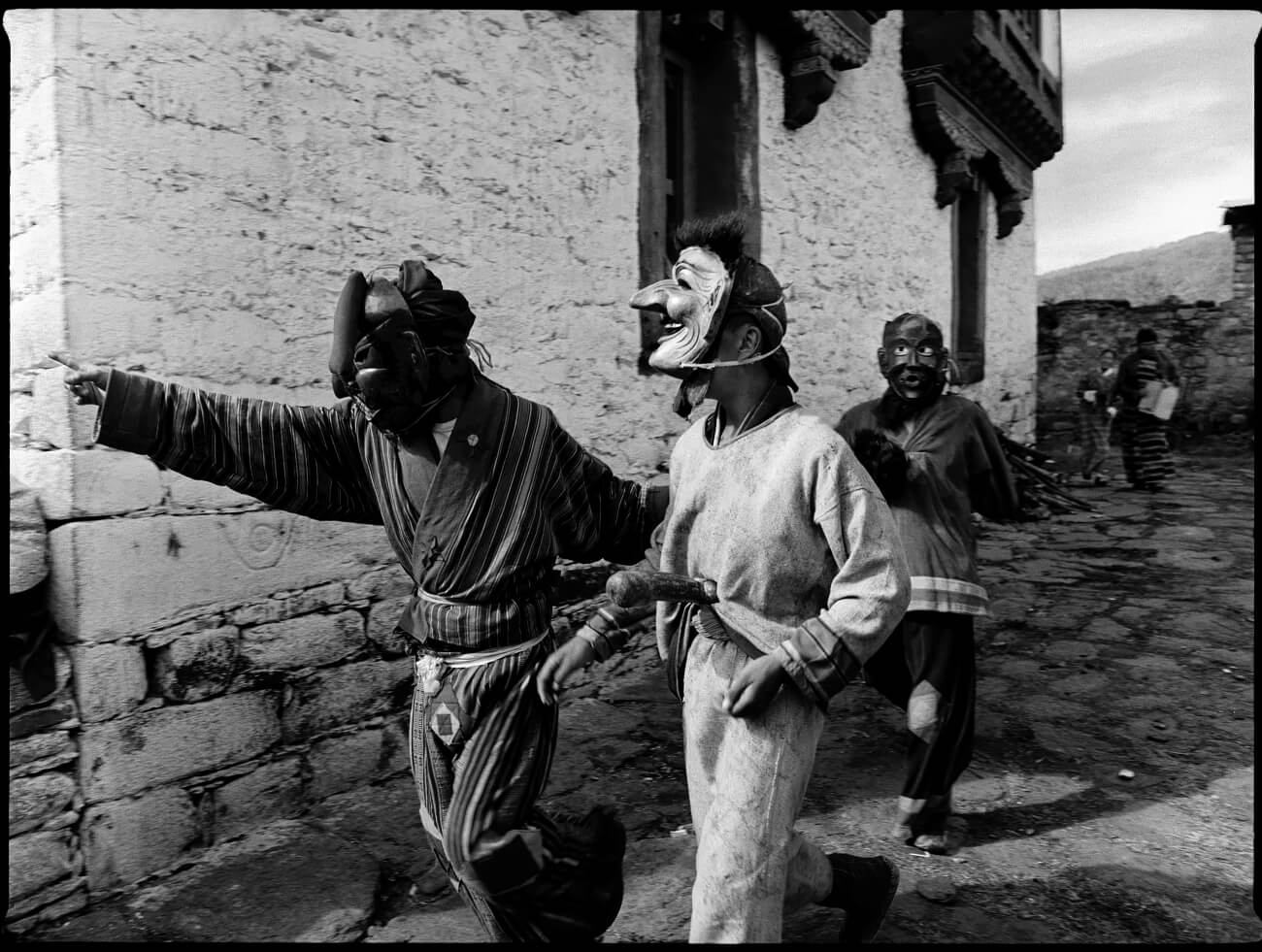 Festival Entertainers © Oliver Stegmann
Whose work has influenced you most?
Initially, I was very much influenced by the masters of documentary photography such as
Henri Cartier-Bresson
or
René Burri
. But from early on, I also loved the work of Jeanloup Sieff for his mastery of light and composition. Also an exhibition of Eugene W. Smith many years ago left a lasting impression on me. In 2004, I then took my first workshop with
Mary Ellen Mark
. She was probably the photographer who influenced me most at a time when my big interest in photography turned into a real passion. I learned important things from her with regard to people photography, composition, perseverance and a lot more.
In recent years, I draw a lot of inspiration from many different photographers, more and more also of those who practice a more personal, intimate, poetic photography such as
Sally Mann
, Jacob Aue Sobol or
Klavdij Sluban
.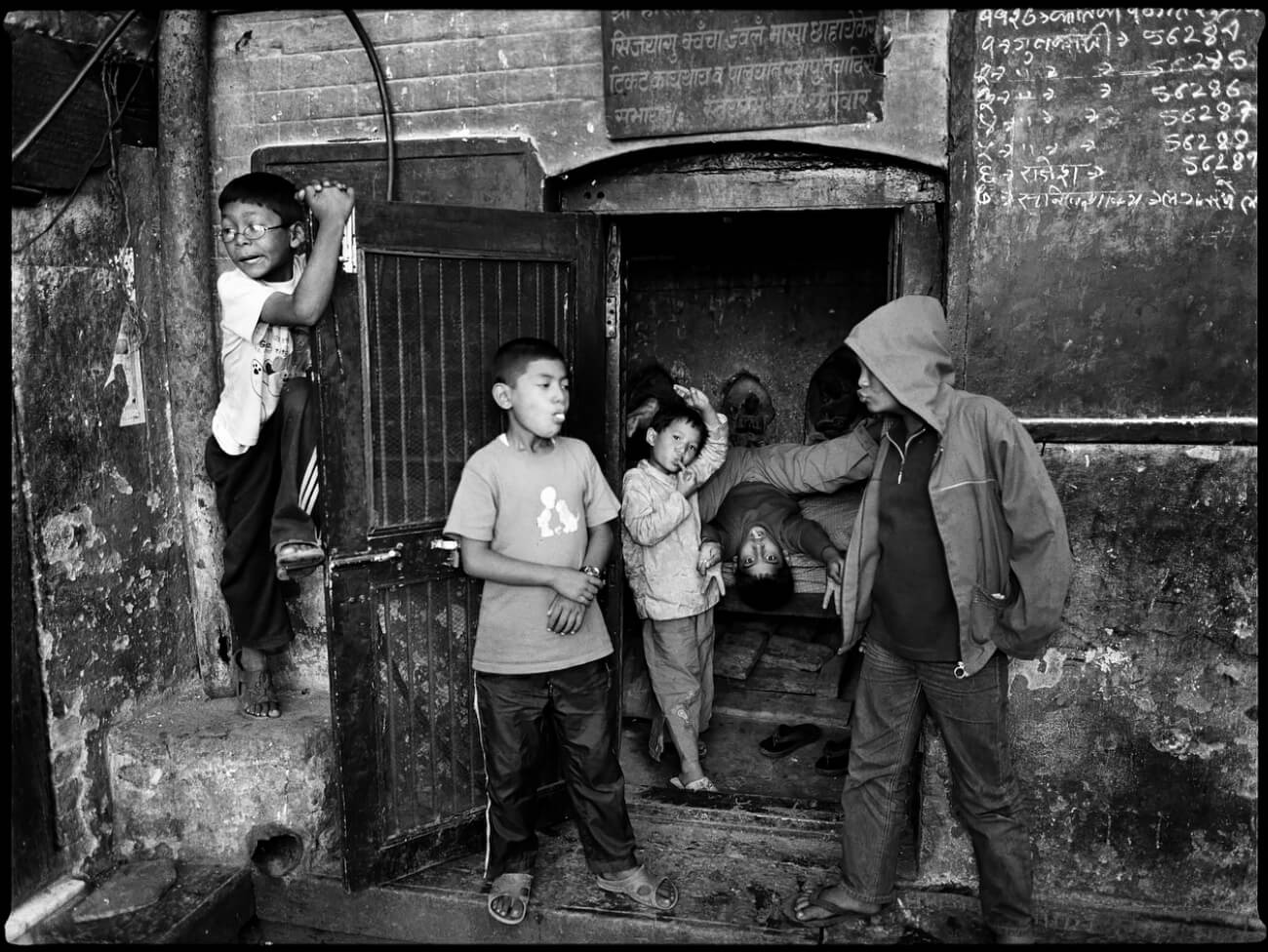 Boys Playing © Oliver Stegmann
What does photography mean to you?
Photography for me is a key to enter new or unknown worlds. I am curious, I love to explore. When I'm taking pictures, I am totally present, focused on what's going on in front of my eyes. I love those moments. Photography is a real passion that takes a very important role in my life.
How do you educate yourself to take better photos?
All sorts of information I can get on photography. Very important to me is to study other people's work. I have a huge collection of photobooks – I'm asking myself what the narrative is, why particular images were selected and sequenced as such and so on. I read articles on photography, listen to podcasts of conversations with photographers and I attend a photo workshop normally once a year.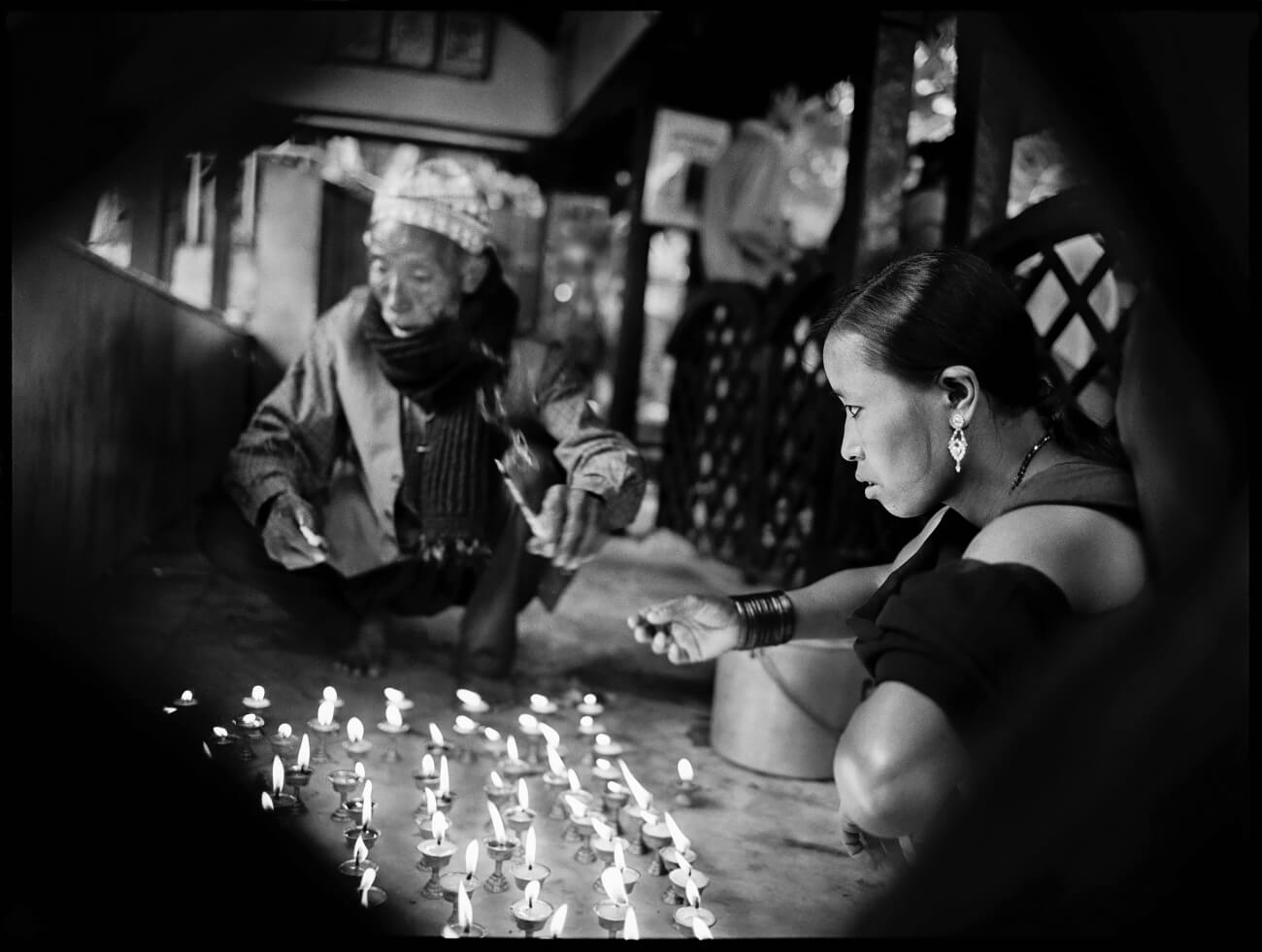 Butter Lamps © Oliver Stegmann
What is the most rewarding part of being a photographer for you?
I photograph people in their environment. As mentioned above, I like to find out about new surroundings, different social groups or generally speaking stepping into other worlds. I like to understand and see what's happening " behind the scenes" - not just when it comes to photographing at a circus - rather in a general sense. I very much enjoy the process of doing it and the reward when I manage to capture a strong picture.
What makes a good picture stand out from the average?
A good picture stays in your memory, you see it still much later in your mind's eye. It leaves a lasting impression.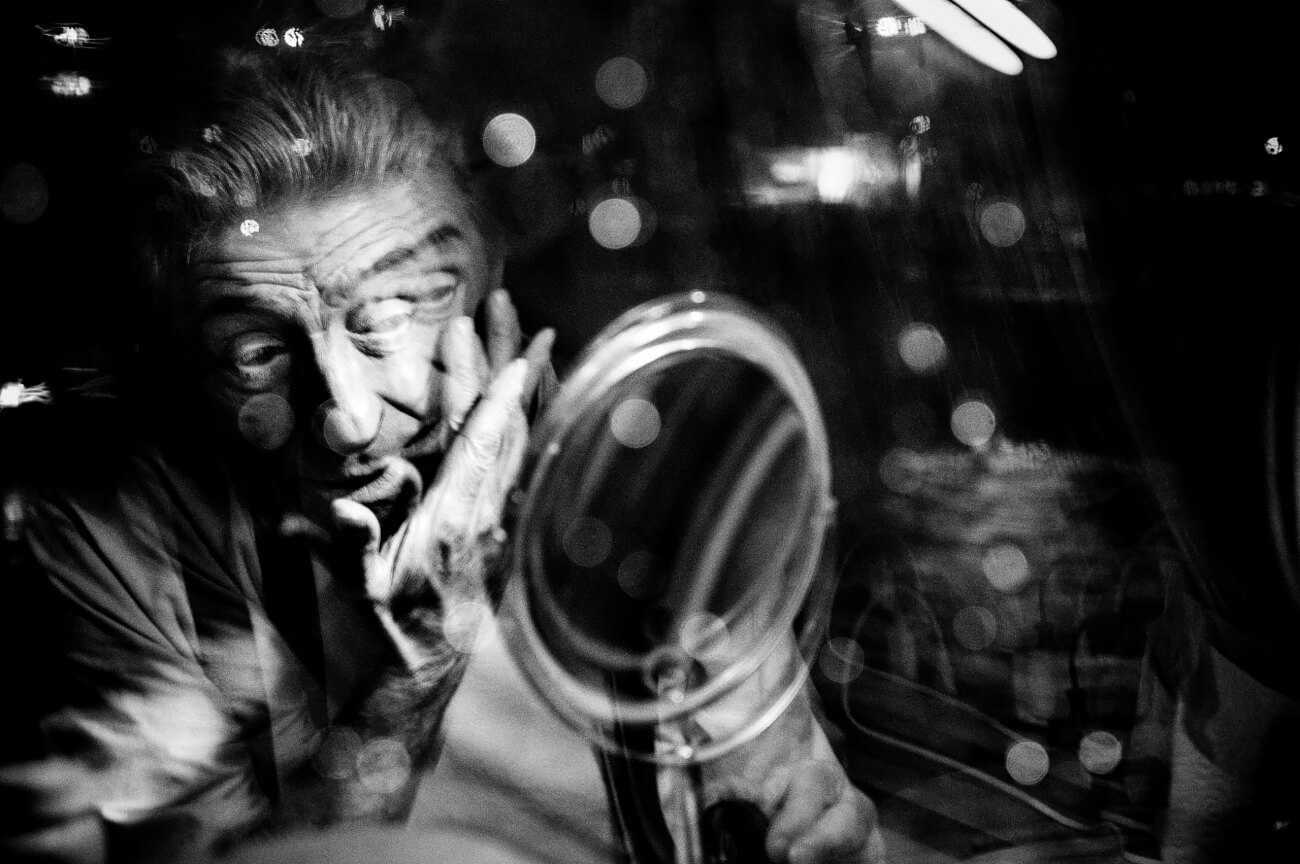 Gaston from 'Circus Noir' © Oliver Stegmann
What inspires your unique storytelling?
I draw a lot of inspiration from my imagination. Childhood memories mingle with later experiences, with dreams, doubts and longings. All this ultimately shows me the direction in which I direct my gaze. The people or situations I point my camera at.
How would you describe your photography style?
My style is clearly rooted in documentary photography. However, I do just want to show what is clearly visible, the obvious. I look for mystery, I do not want to reveal everything. For the viewer, it is more interesting if he has to ask himself what is actually happening in a picture. There is a fine line between disclosure and retention.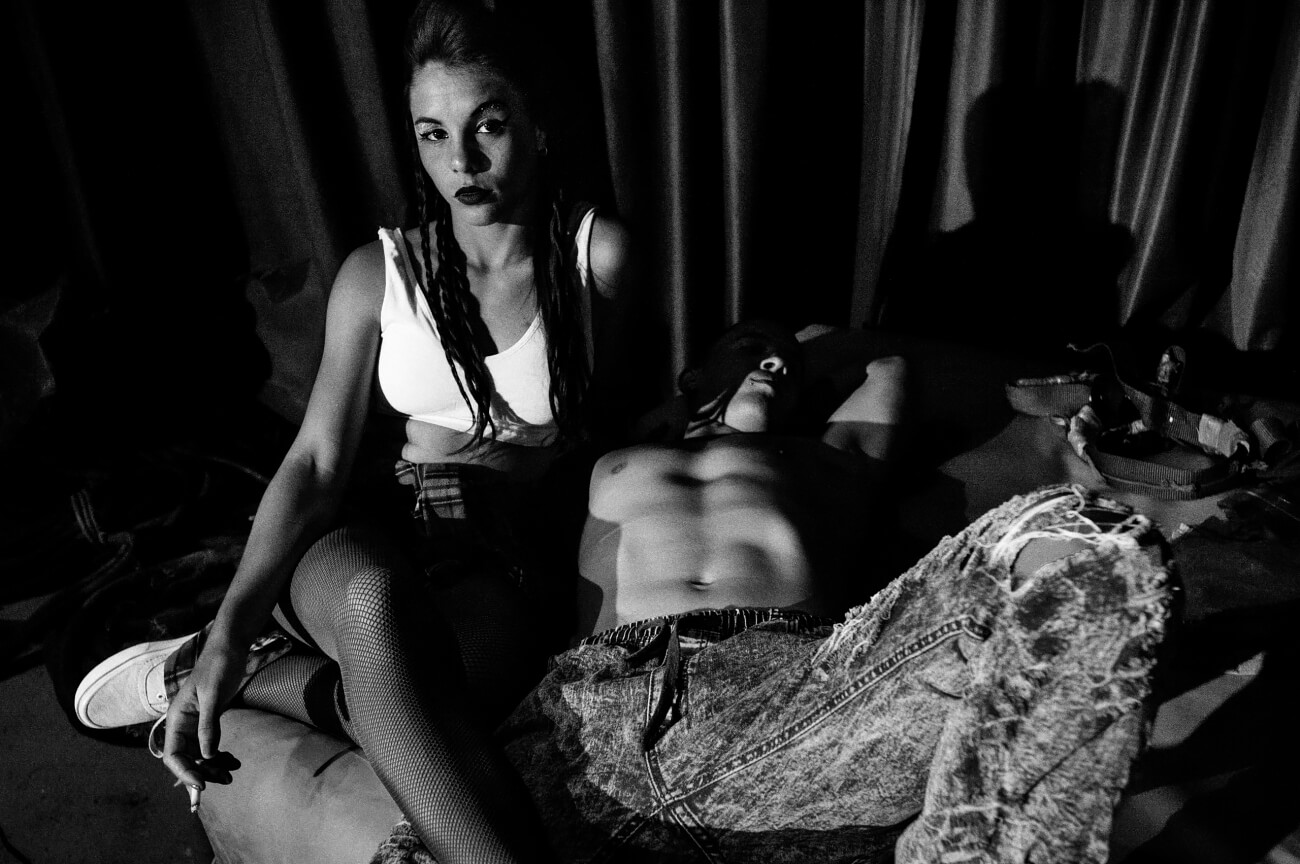 Having a Break from 'Circus Noir' © Oliver Stegmann
Why do you work in Black and White?
I prefer Black and White because taking away the colors from how we usually see the world leads your eye to what in my view makes a good image: a mysterious, interesting moment, a clear composition that distinguishes main subject(s) and background and ideally the play of light and shadow and its fascinating contrasts.
About your series 'Circus Noir', could you tell us why/how you decided to cover that subject?
I was on the lookout for a project I could pursue close to home. The circus for me has always been associated with a magical world, foreign to me, something I wanted to understand more about. A good friend who had good connections in the circus scene gave me access. As I had photographed a lot of concerts in the past, I already had experience with rapidly changing low light conditions. In a circus, you experience disguise, masquerade, movement ... all themes I was already attracted to earlier.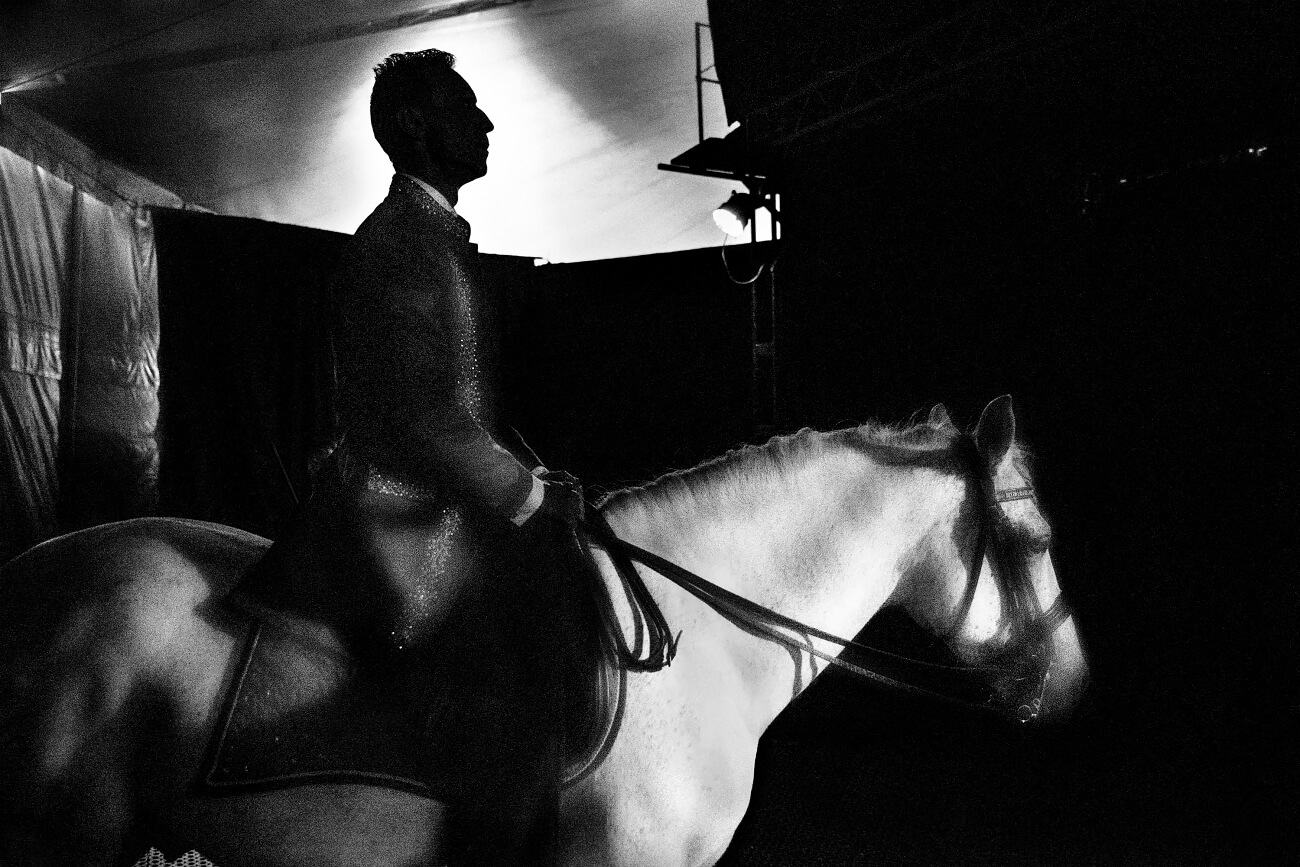 White Horse Black Rider from 'Circus Noir' © Oliver Stegmann
How did you work?
I always worked behind the scenes, there were the artists and animals getting ready before they stepped into the ring. Therefore, the backstage was my stage. Although I also watched and photographed the show every once in a while, it has never been the goal of this project to document the show, the spectacle as such. Backstage, I always had to make sure not to stand in the way of the people and at the same time, I was very carefully observing what was happening in order to catch magical moments. I have never asked the people to pose, I shoot very instinctively, intuitively and spontaneously. Of course, I also took some portraits of the artists who wished to pose for a photo and sent them these images later. But again, this is not how the images shown in this series came about.
How long did you spend in each circus?
The whole project covers a time span of 15 years. But there were years in between where I did not shoot much, especially during the time my first daughter was born.
The time spent in the different circuses varied. To some circuses I have been only a few times, others I have visited regularly for many years. A typical visit was half a day, usually for the afternoon and the evening show. Maybe again the next day, especially if I saw a scene that I missed and which I hoped would repeat itself. Of course, this has almost never happened although the artists backstage normally perform the same rituals when getting ready for their performance. Nonetheless, every time it's somehow slightly different.
I tried to visit the traveling circuses when they came close to my hometown, but sometimes I missed them and traveled further to get to see them before the end of the season.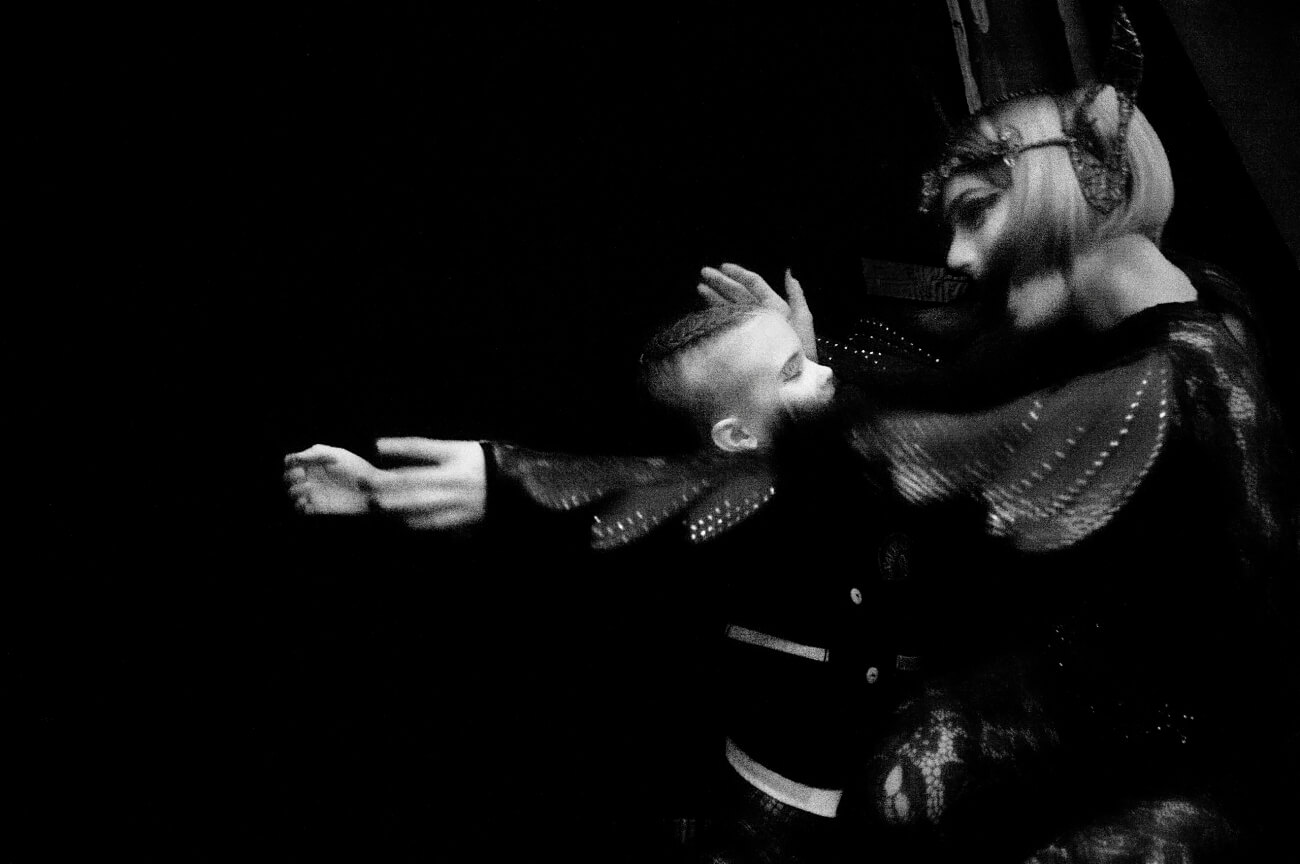 Safeguarding from 'Circus Noir' © Oliver Stegmann
What equipment do you use?
I have photographed for many years with Nikon and Leica 35mm film cameras, nowadays I mainly use Nikon DSLR equipment and the Fuji X system. However, I also enjoy using every once in a while an Olympus Tough waterproof Point and Shoot camera and a Hasselblad X-Pan panoramic film camera.
Do you spend a lot of time editing your work?
The first edit after a shoot goes fast, however, then to really "kill your darlings", and edit the work down to the few really strongest pictures can sometimes take months or even years.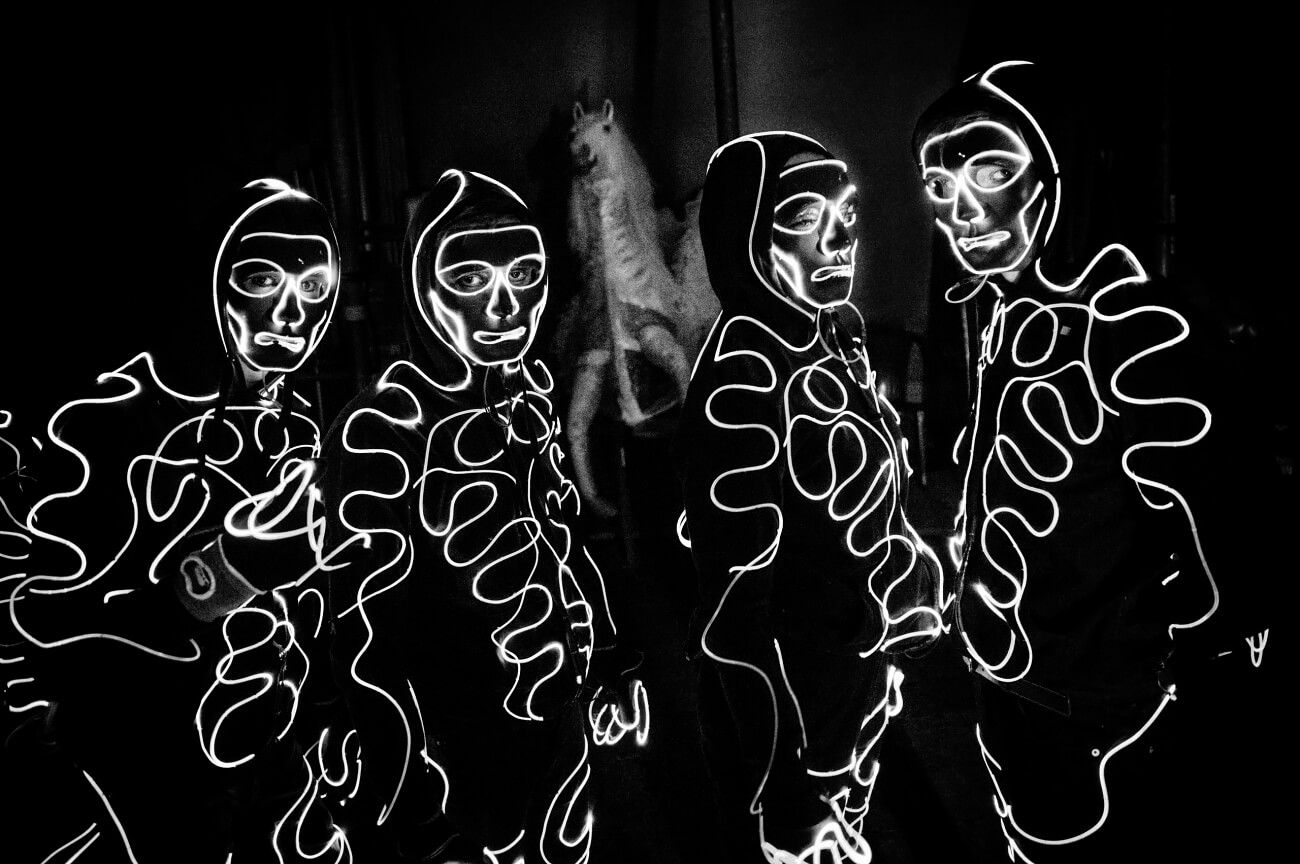 Neon Dancers from 'Circus Noir' © Oliver Stegmann
Your best memory as a photographer?
I have so many good memories that I cannot figure out which one was best. One thing is for sure: Each time I believe having just captured a magical moment in time, it makes me feel very happy and grateful.
Your worst souvenir as a photographer?
That was still during the film days. At a vintage motorcycle race in the mountains, I covered a "decisive moment" of an accident from a perfect viewpoint. When developing the film, I obviously made a mistake with the chemicals so that their was no information visible on the negative.
What are your upcoming projects?
I am about to publish "Circus Noir" as a photo book.
My other ongoing project is to cover the childhood of my two daughters.
And I have a few ideas for a new project, I will soon decide which one to start.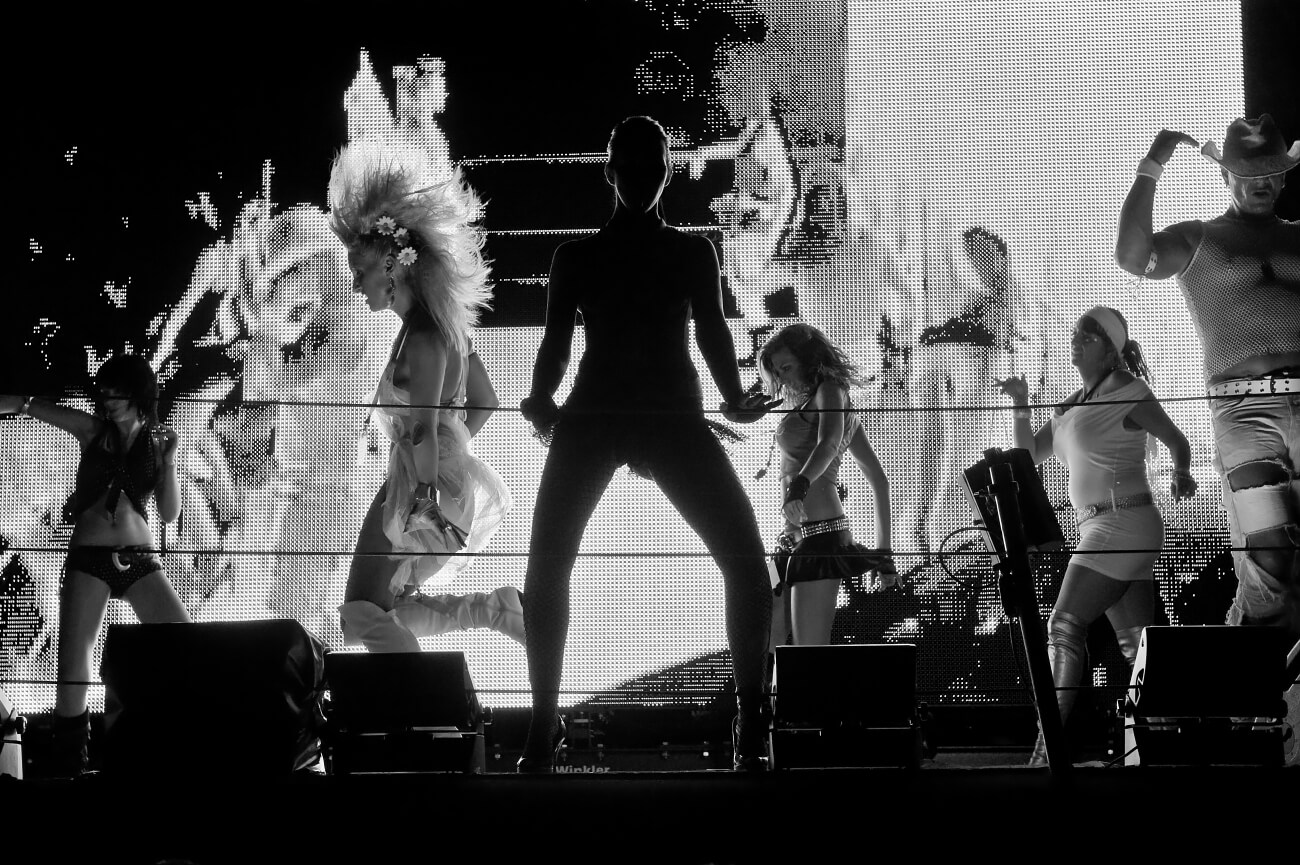 Street Parade Dancers © Oliver Stegmann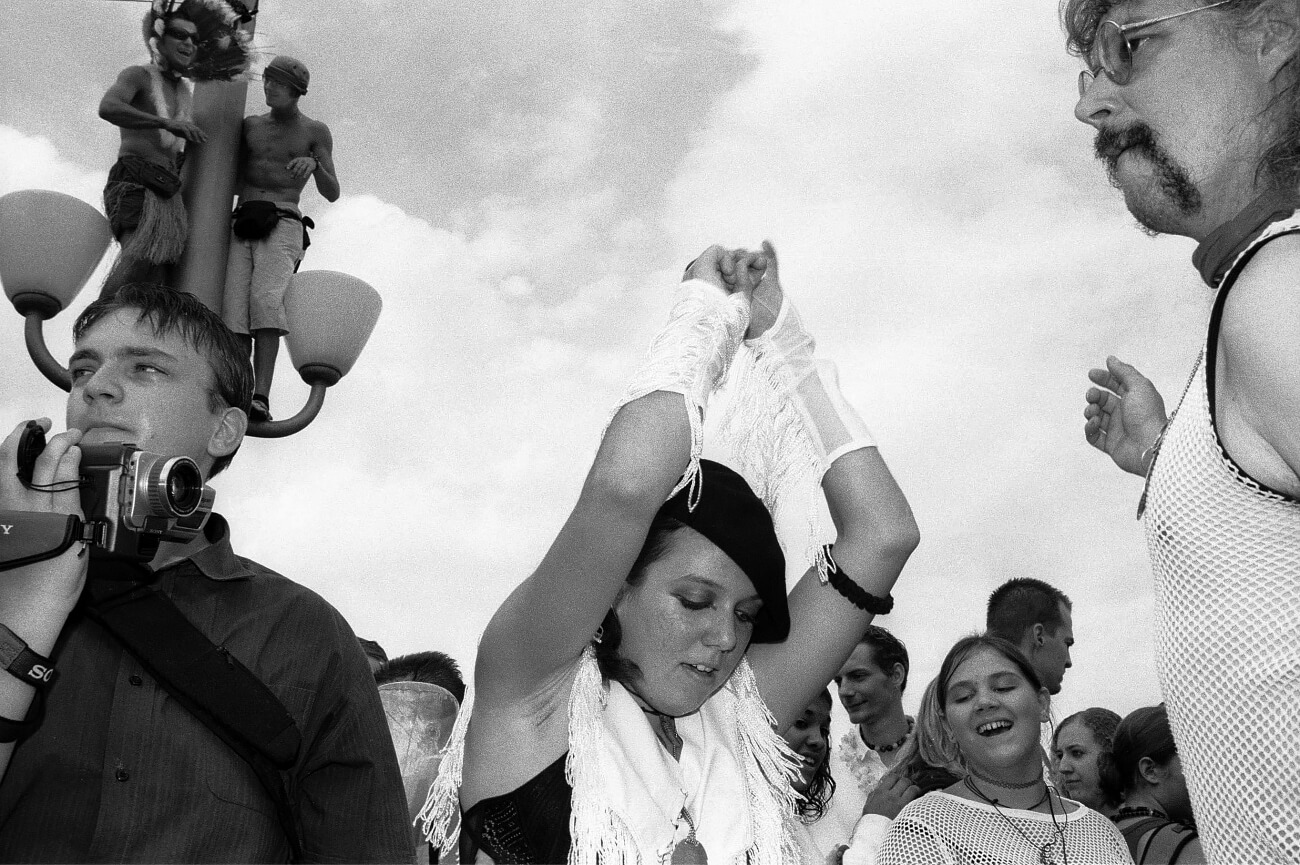 In the Crowd © Oliver Stegmann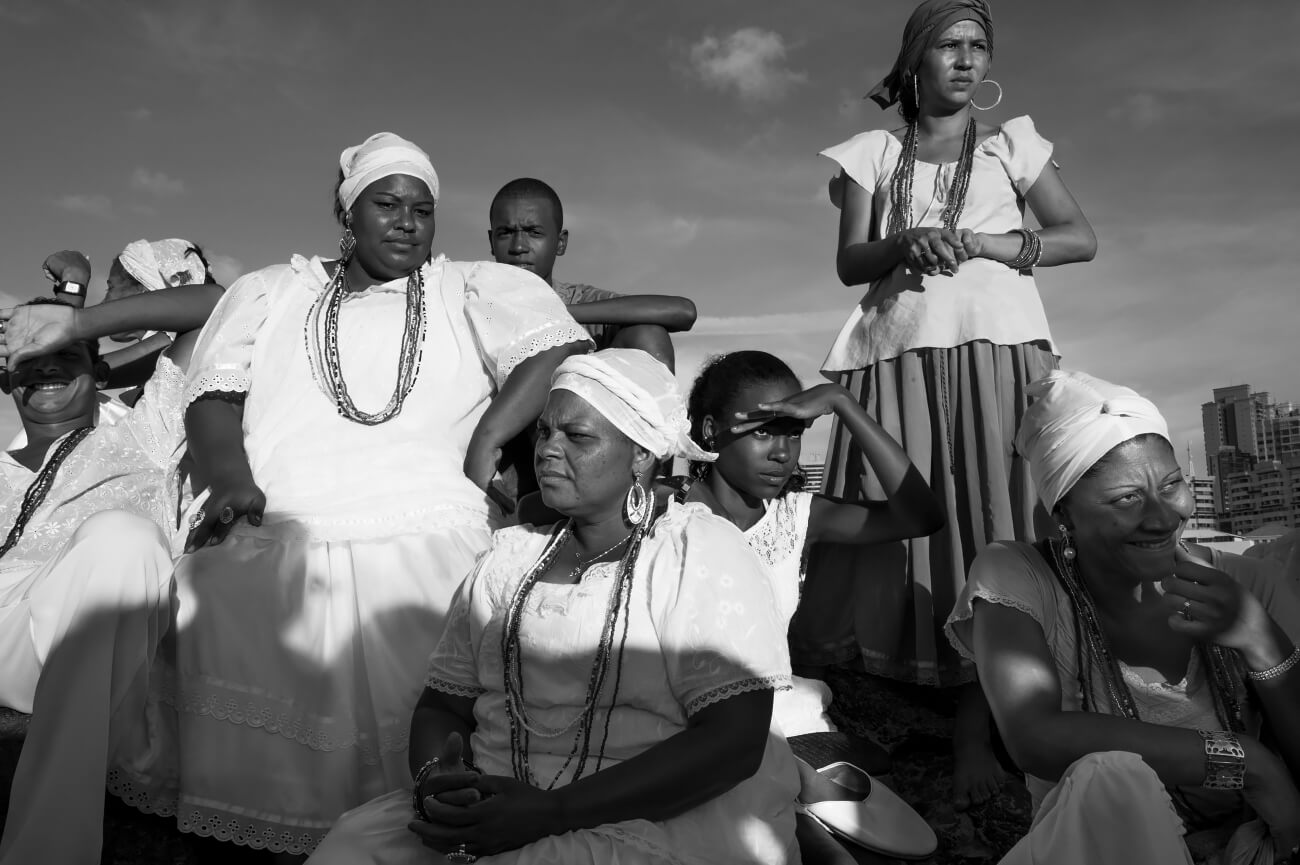 Keep Watching On © Oliver Stegmann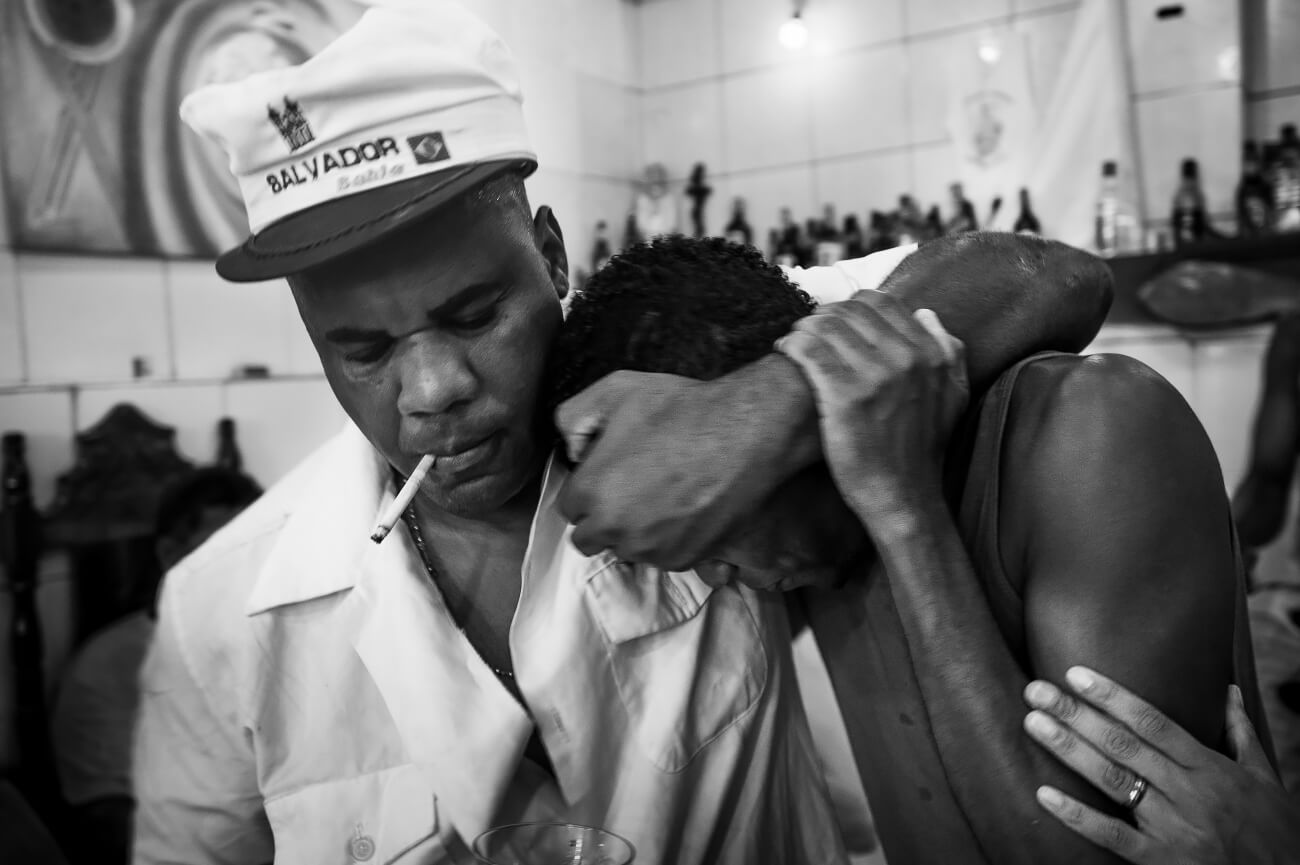 O Capitão © Oliver Stegmann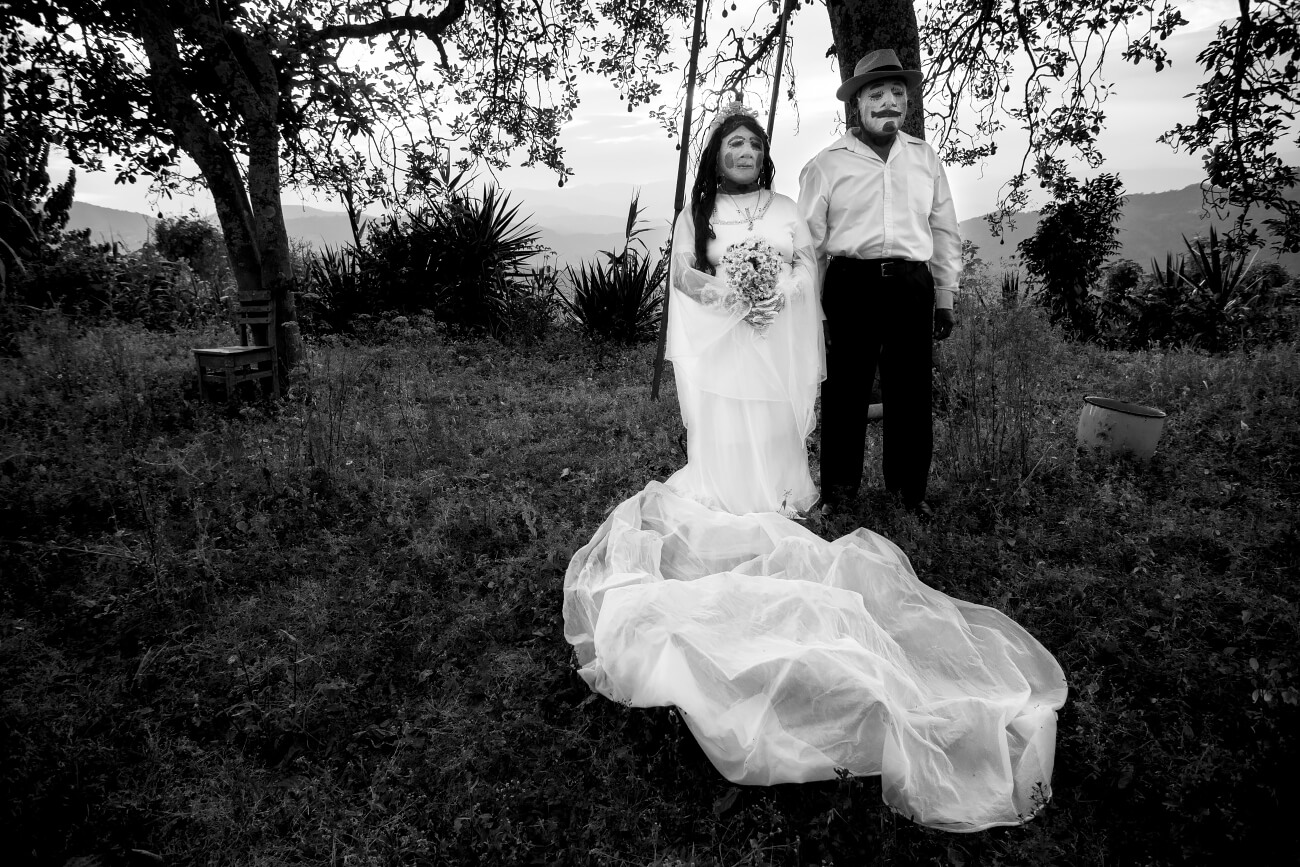 Wedding Couple © Oliver Stegmann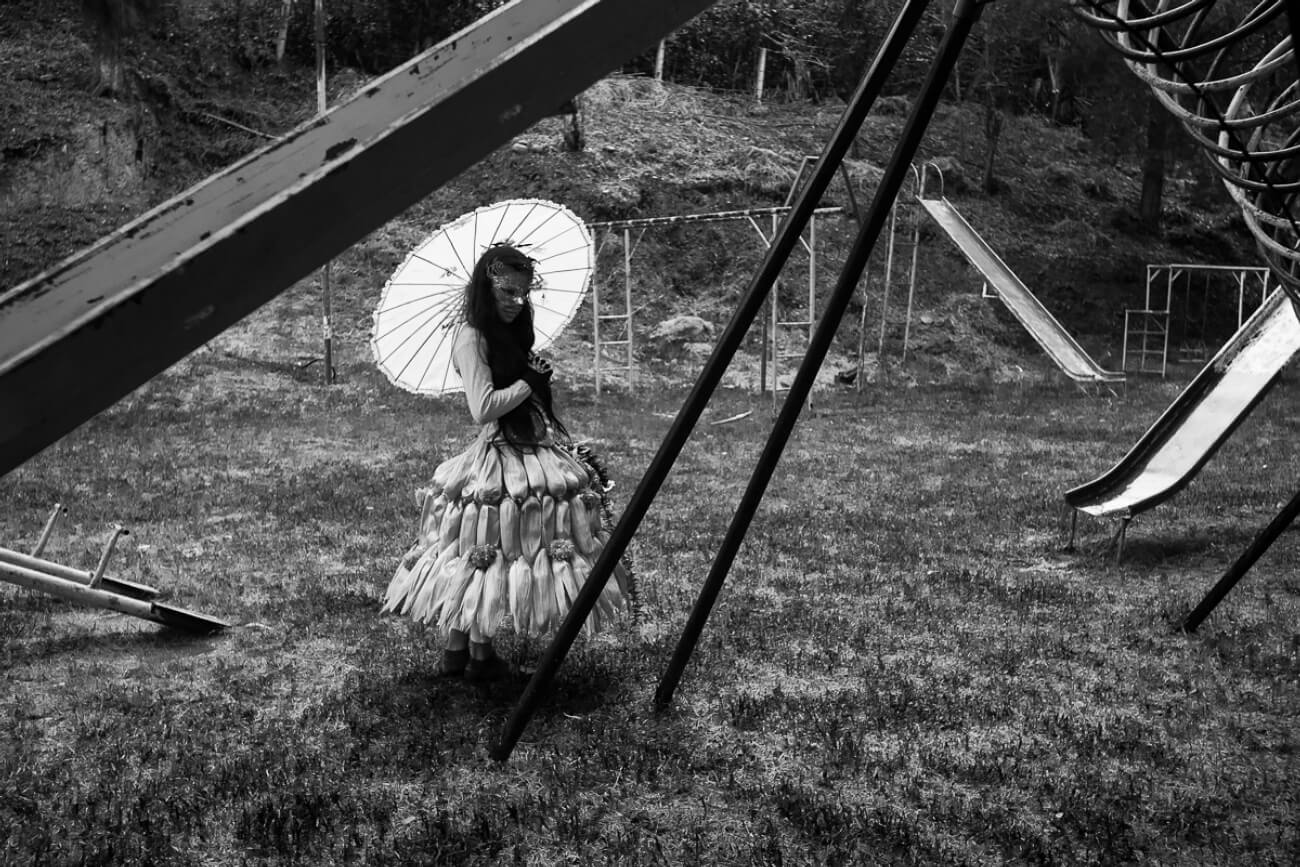 Girl with Umbrella © Oliver Stegmann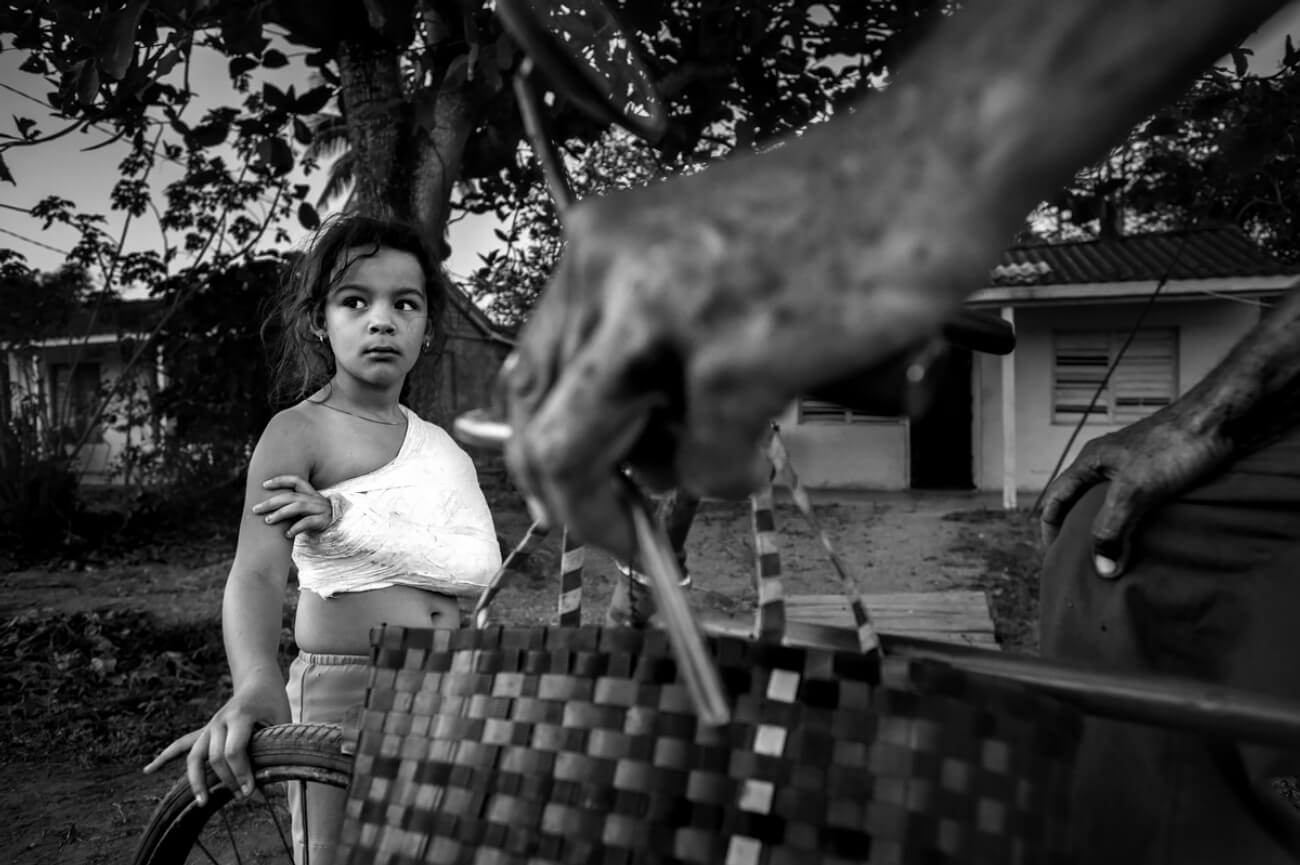 Oliver Stegmann's Website
All About Oliver Stegmann