Country: United States | Born: 1940 - Died: 2015
Mary Ellen Mark is an American photographer known for her photojournalism, portraiture, and advertising photography. She has had 16 collections of her work published and has been exhibited at galleries and museums worldwide. She has received numerous accolades, including three Robert F. Kennedy Journalism Awards and three fellowships from the National Endowment for the Arts.
Mary Ellen Mark was born in suburban Philadelphia, Pennsylvania, and began photographing with a Box Brownie camera at age nine. She attended Cheltenham High School, where she was head cheerleader and exhibited a knack for painting and drawing. She received a BFA degree in painting and art history from the University of Pennsylvania in 1962, and a Masters Degree in photojournalism from that university's Annenberg School for Communication in 1964. The following year, Mark received a Fulbright Scholarship to photograph in Turkey for a year. While there, she also traveled to photograph England, Germany, Greece, Italy, and Spain.
In 1966 or 1967, she moved to New York City, where over the next several years she photographed Vietnam War demonstrations, the women's liberation movement, transvestite culture, and Times Square, developing a sensibility, according to one writer, "away from mainstream society and toward its more interesting, often troubled fringes". As Mark explained in 1987, "I'm just interested in people on the edges. I feel an affinity for people who haven't had the best breaks in society. What I want to do more than anything is acknowledge their existence".
Her shooting style ranges from a 2 ¼ inch format, 35 mm, and 4x5 inch view camera. She also uses a Leica 4 for most photographs and Nikons for long-range shooting. Mark loves shooting with a Hasselblad for square format and she shoots primarily in black-and-white, using classic Kodak Tri-X film.
Source Wikipedia
Agency:
Galleries:
Website: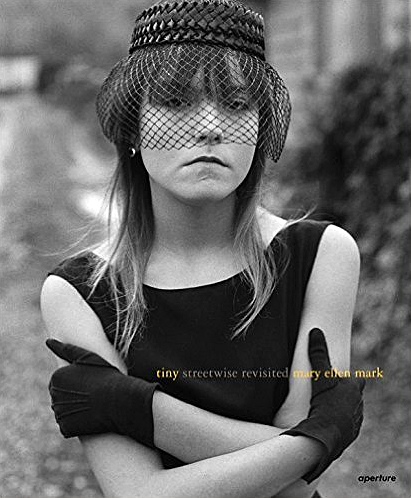 Author: Isabel Allende, John Irving, Martin Bell, Mary Ellen Mark
Publisher: Aperture
Year: 2015 - Pages: 176
In 1988, Mary Ellen Mark published a poignant document of a fiercely independent group of homeless and troubled youth living in Seattle as pimps, prostitutes, panhandlers and small-time drug dealers. Critically acclaimed, Streetwise introduced us to individuals who were not easily forgotten, including "Tiny" (Erin Blackwell)--a 13-year-old prostitute with dreams of a horse farm, diamonds and furs, and a baby of her own. Since meeting Tiny 30 years ago, Mark has continued to photograph her, creating what has become one of Mark's most significant and long-term projects. Now 43, Tiny has ten children and her life has unfolded in unexpected ways, which together speak to issues of poverty, class, race and addiction. This significantly expanded iteration of the classic monograph presents the iconic work of the first edition along with Mark's moving and intimate body of work on Tiny, most of which is previously unpublished. Texts and captions are drawn from conversations between Tiny and Mary Ellen Mark as well as Mark's husband, the filmmaker Martin Bell, who made the landmark film, Streetwise. Tiny, Streetwise Revisited provides a powerful education about one of the more complex sides of American life, as well as insight into the unique relationship sustained between artist and subject for over 30 years.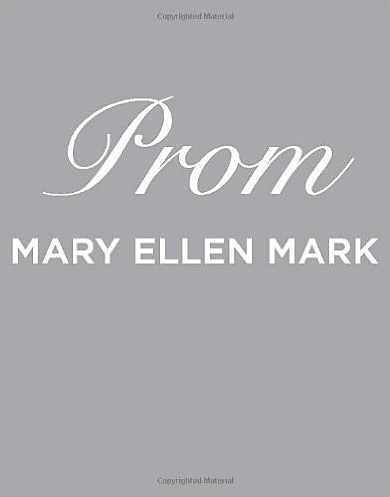 Author: Mary Ellen Mark
Publisher: J. Paul Getty Museum
Year: 2012 - Pages: 164
The high school prom is an American tradition, a rite of passage, and one of the most important rituals of youth in this country. The internationally recognized documentary photographer Mary Ellen Mark took on the extraordinary challenge of working with the Polaroid 20x24 Land camera to produce this fascinating look at dozens of young people from a diverse range of backgrounds on this memorable night in their lives. Traveling across the United States to complete the project from 2006 to 2009, Mark photographed prom-goers at thirteen schools from New York City to Charlottesville, Virginia, to Houston to Los Angeles. Mark's husband, the filmmaker Martin Bell, collaborated with her on the project to produce and direct a film, also called Prom, featuring interviews with the students about their lives, dreams, and hopes for the future. A DVD of the film is packaged with the book.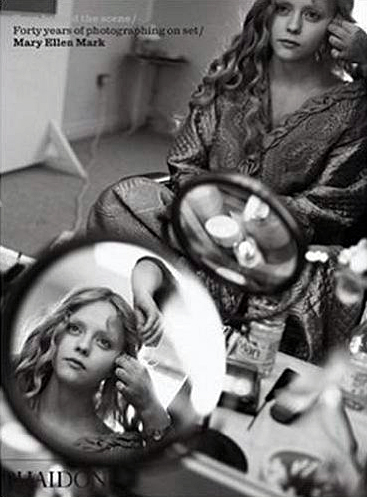 Author: Mary Ellen Mark
Publisher: Phaidon Press, Incorporated
Year: 2008 - Pages: 264
Since the 1960s Mary Ellen Mark has worked on over 100 film sets as a 'special stills photographer', making thousands of documentary photographs of life behind the scenes, rather than conventional still photographs made of actors on camera. This exciting new book presents the best of her images ranging from the first films that Mark shot in the 1960s, such as Fellini's Satyricon, to legendary 1970s productions like Francis Ford Coppola's Apocalypse Now and Milos Forman's One Flew Over the Cuckoo's Nest, as well as films from the ensuing decades, ranging from Network to Tootsie, from Gandhi to Showgirls.