We're delighted to reveal the names of the 25 talented photographers who won
AAP Magazine #14: Colors
.
Life is a stream of colors. Red, blue, yellow, and all the possible combinations in between surround us everywhere.
For this 14th edition of AAP Magazine, we were looking for submissions of works of art in which the only limit to creativity was the photographer's imagination.
We chose twenty-five photographers (from 11 different countries and 3 continents) for their different approach to color photography. Their color palette is diverse: bold, vibrant as well as pastel, or even monochromatic but each time their conscious choice adds to the photograph's esthetic appeal and convey sensory pleasure.
The Winner of AAP Magazine 14 Colors is Paul Brouns with his project Urban Tapestries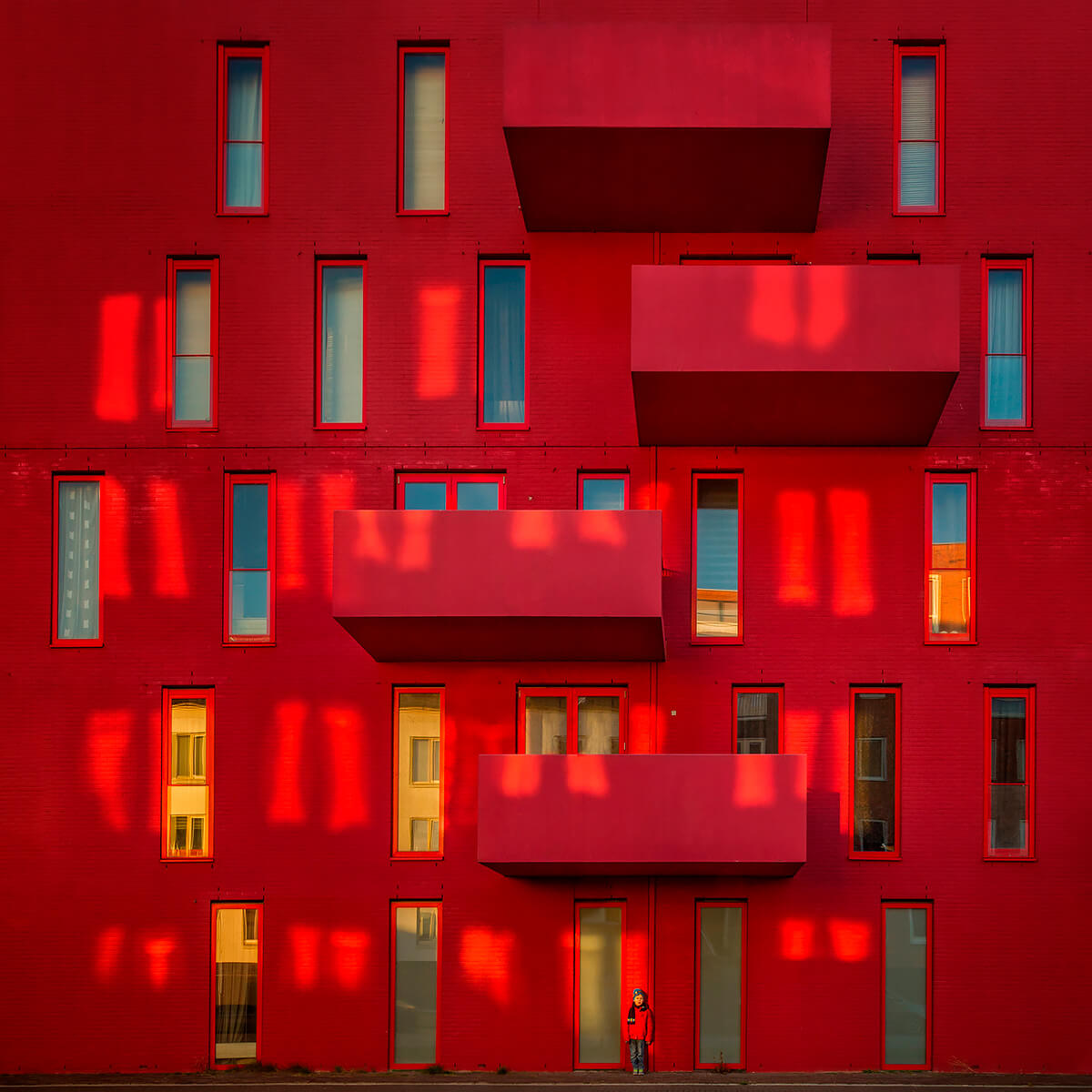 Afterglow. The last sunlight was being projected on this red building by the opposite windows. Its rhythmic effect has different levels: the actual windows, the reflected ones, the volumes of the balconies and the mirror image of the opposite block of houses and the striking red colour. I was lucky to have taken along my little son, whom I asked to pose in front of the building.
Paul Brouns' Website
Paul Brouns on Instagram
Paul Brouns on Saachi Art
All about Paul Brouns
The Second Place Winner is Forrest Walker with his project In Living Color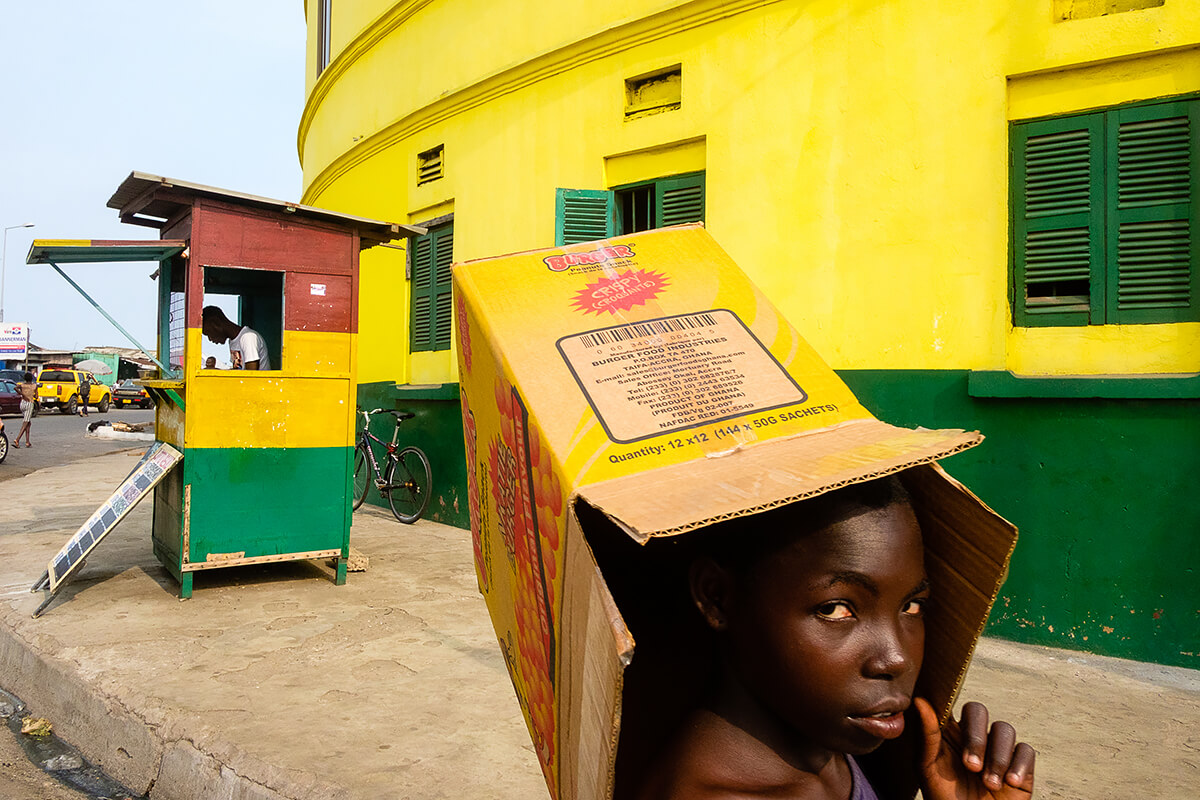 Boxes, Bukom neighborhood in Accra, Ghana © Forrest Walker
Forrest Walker's Website
Forrest Walker on Instagram
The Third Place Winner is Frank Herfort with his project Soviet Metro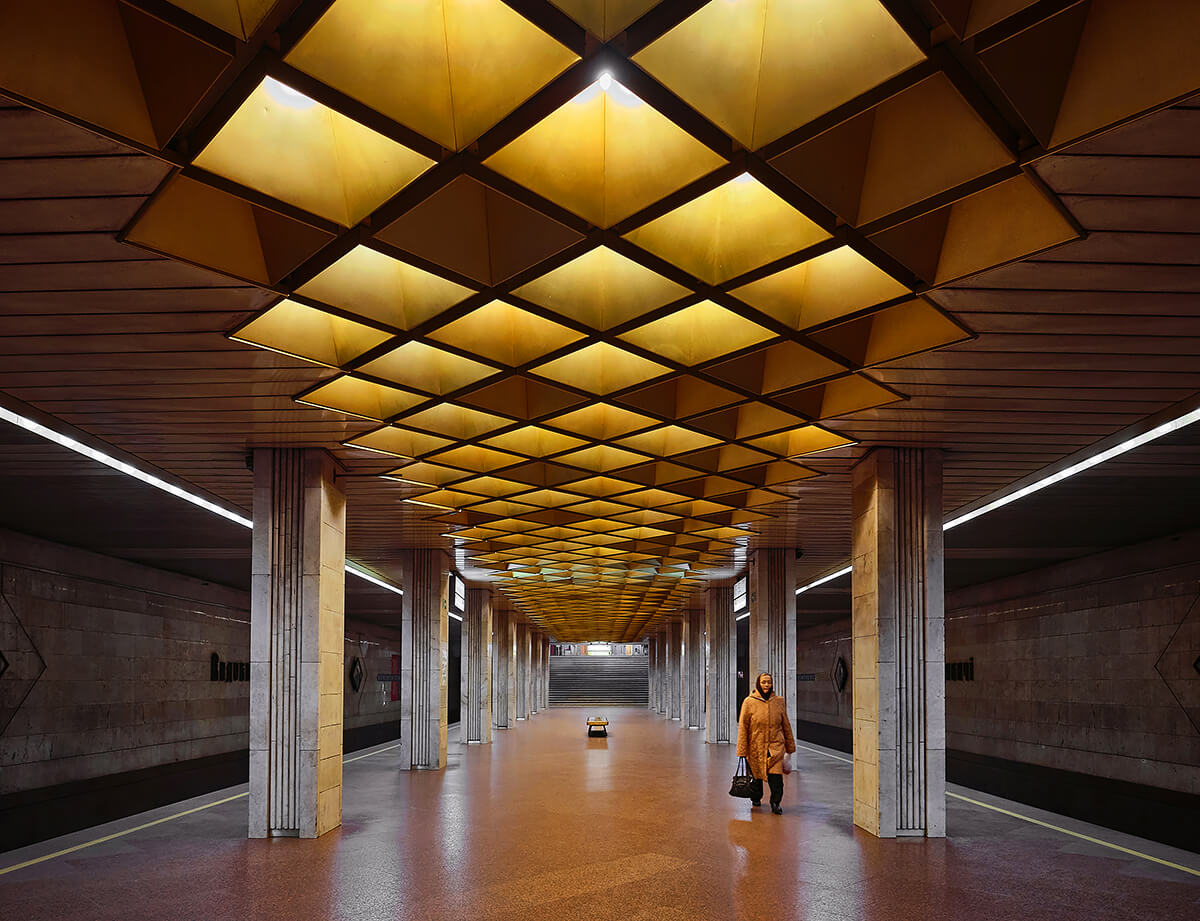 Night at metro station Vydubychi in Kiev, Ukraine shortly before closing the station. This image is part of a long time project SOVIET METRO, which I started in 2014 and it's still ongoing. The serie contains more then 2000 photographs of almost all Metro Stations, built in Soviet Era. In Spring 2021 a Book will be published to this new work.
Frank Herfort 's Website
Frank Herfort on Instagram
All about Frank Herfort
Merit Gallery
Fran Forman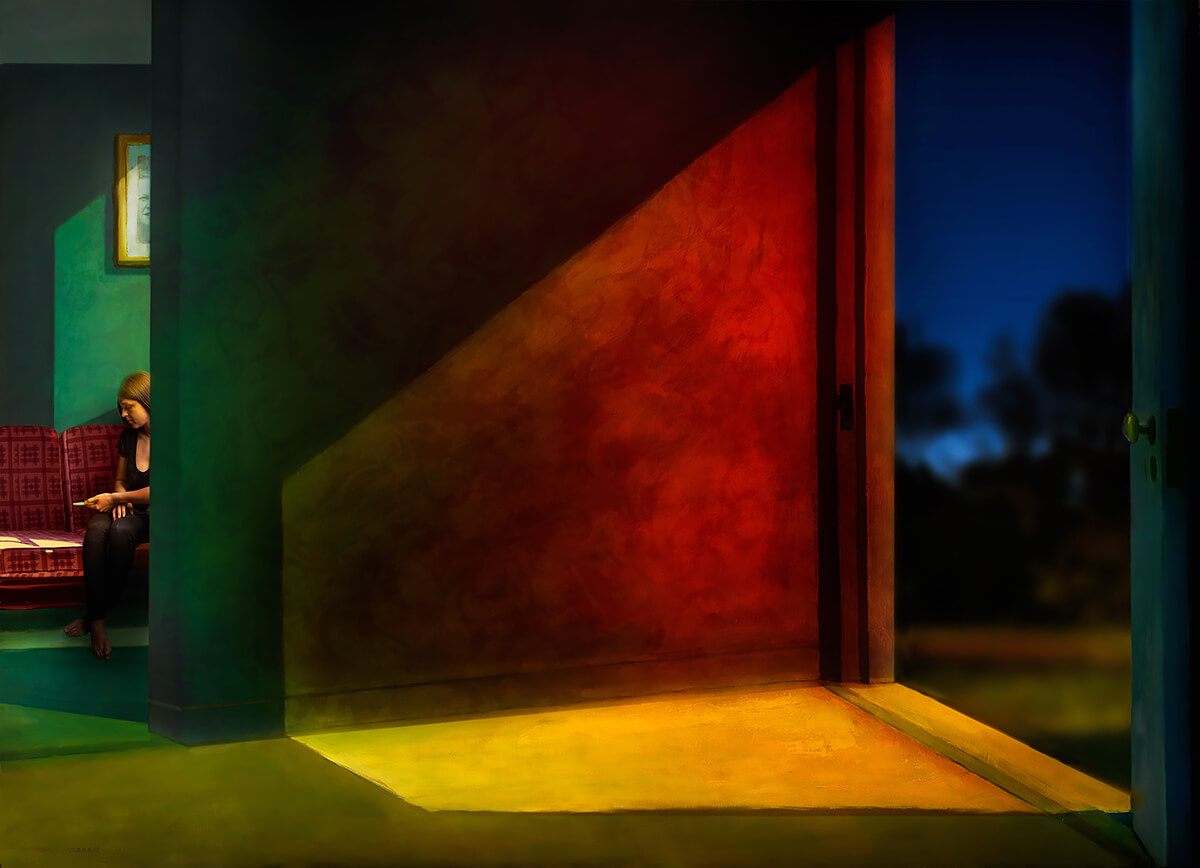 The World Beyond - Sunlight and Cell after Hopper © Fran Forman
Fran Forman's Website
Fran Forman on Instagram
All about Fran Forman
Jozef Macak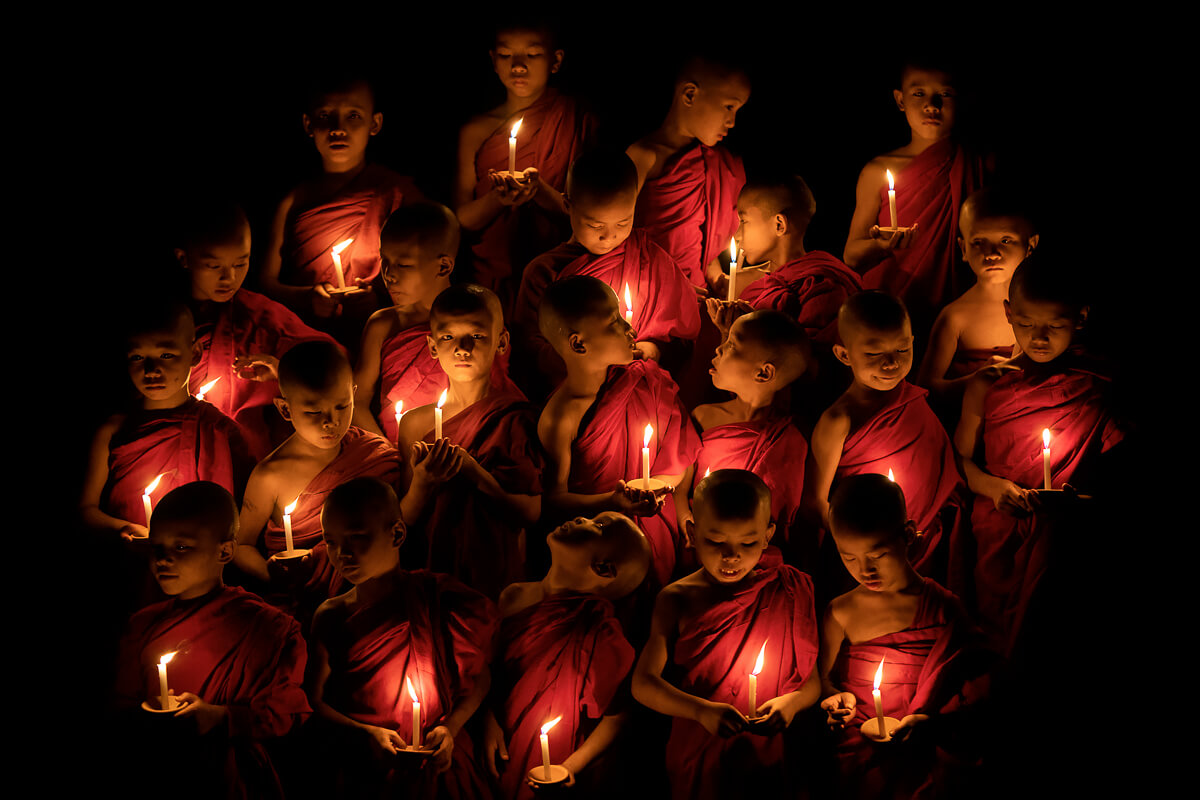 Budhas Red Choir © Jozef Macak
Jozef Macak's Website
Jozef Macak on Instagram
Cao Luning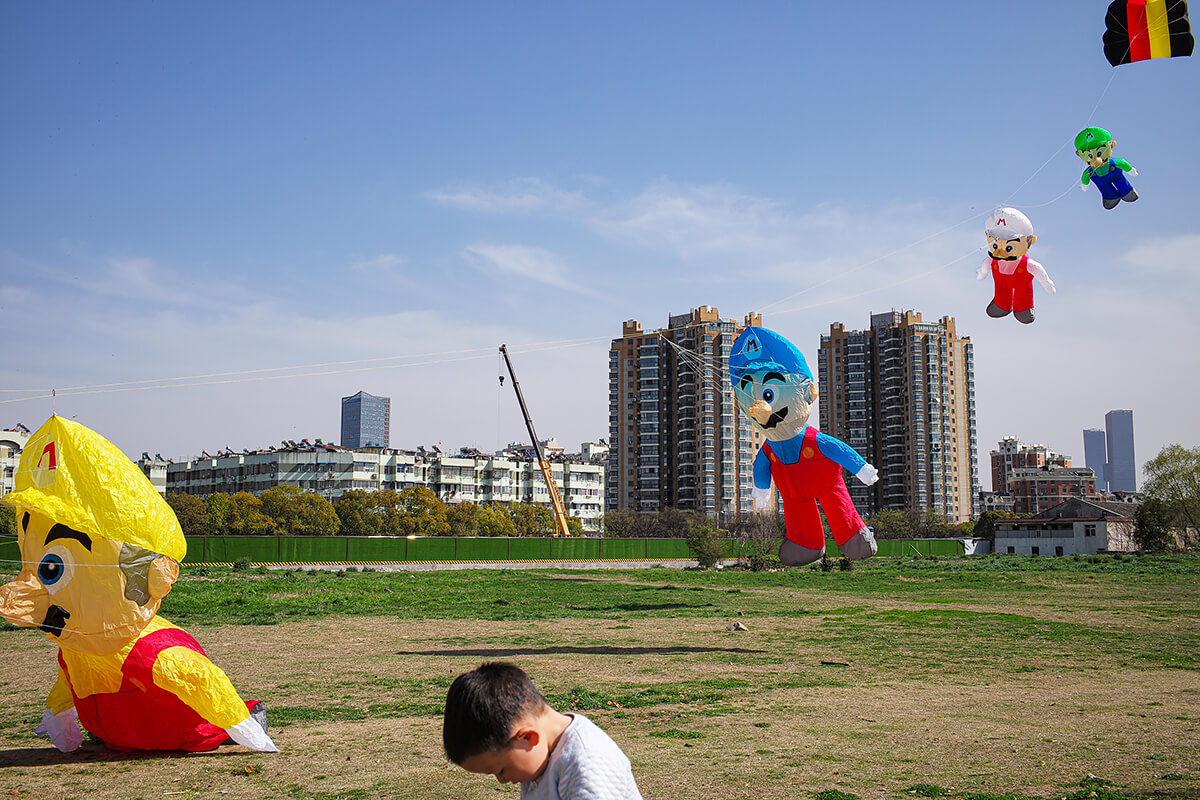 Under The Giant Kites © Luning Cao
Cao Luning on Instagram
All about Cao Luning
Craig Bill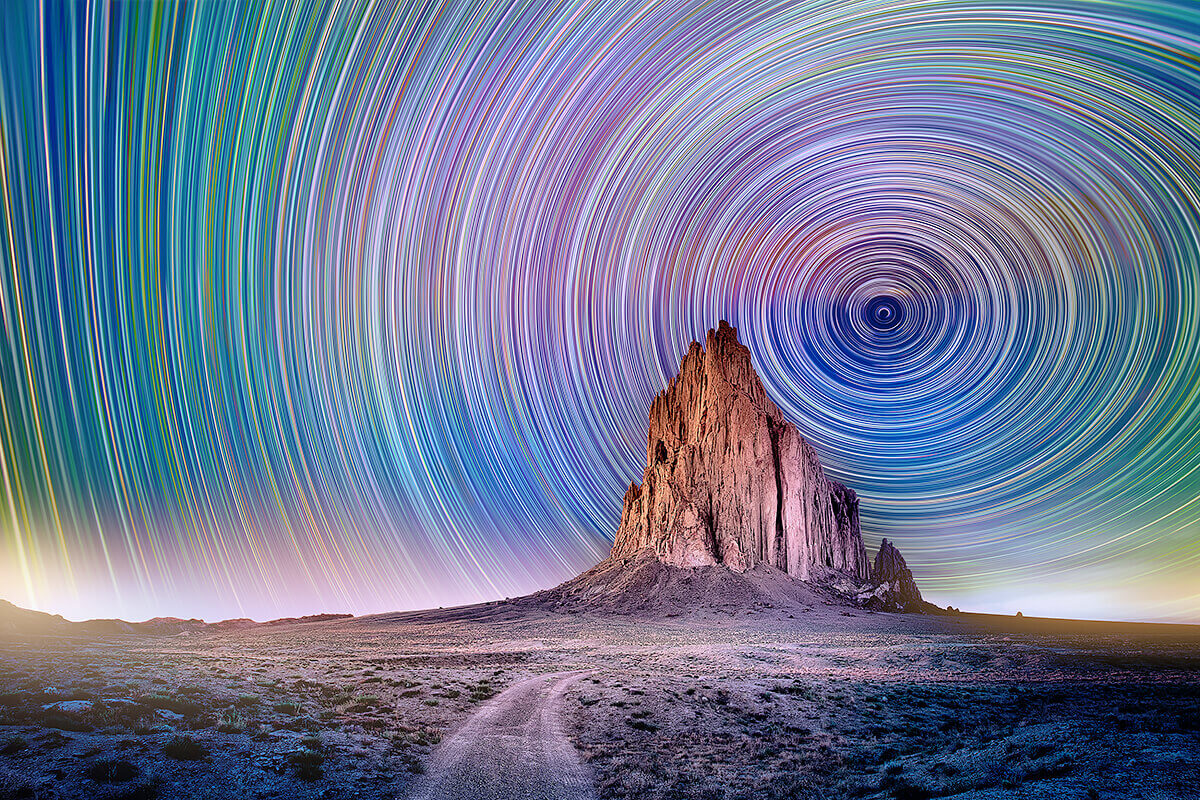 Magic Mountain - Even though I arrived at the Shiprock formation right outside Shiprock, New Mexico early in the day, my photographic intentions were for the coming night. There at the base of this extinct volcano that the Navajos regard as an ancient spiritual monument, I scouted and planned for the Earth's turn away from the Sun. And this area is in a good dark spot for nighttime star gazing - In fact I came here to execute a lengthy photo project starring, well... the stars. Magic Mountain and the other images captured that night featured enhanced star trail captures. I had been exploring and developing complex processing methods to bring star trail images to a new visual and artistic level, if successful. Magic Mountain is formed from over 700 twenty second long exposures, five different programs (some taking hours for just one adjustment) and over a month to plan/develop as well as a couple weeks alone to process and refine the resulting photograph. The accentuated vibrant circles and arcs come from the stars subtle colors mostly (raw images captured and pre-processed with that in mind), wispy traveling clouds over the night and sky color from approaching dawn, horizon lights and air quality. Too many clouds, however, can ruin the entire night. But not tonight! After the camera clicked away all night, I waited patiently, but apprehensively as I traveled back to the studio, hoping all the images from the exhausted batteries, sensors and cards gathered enough ancient starlight to compose epic astrophotography images.
Craig Bill's Website
Craig Bill on Instagram
All about Craig Bill
William Ropp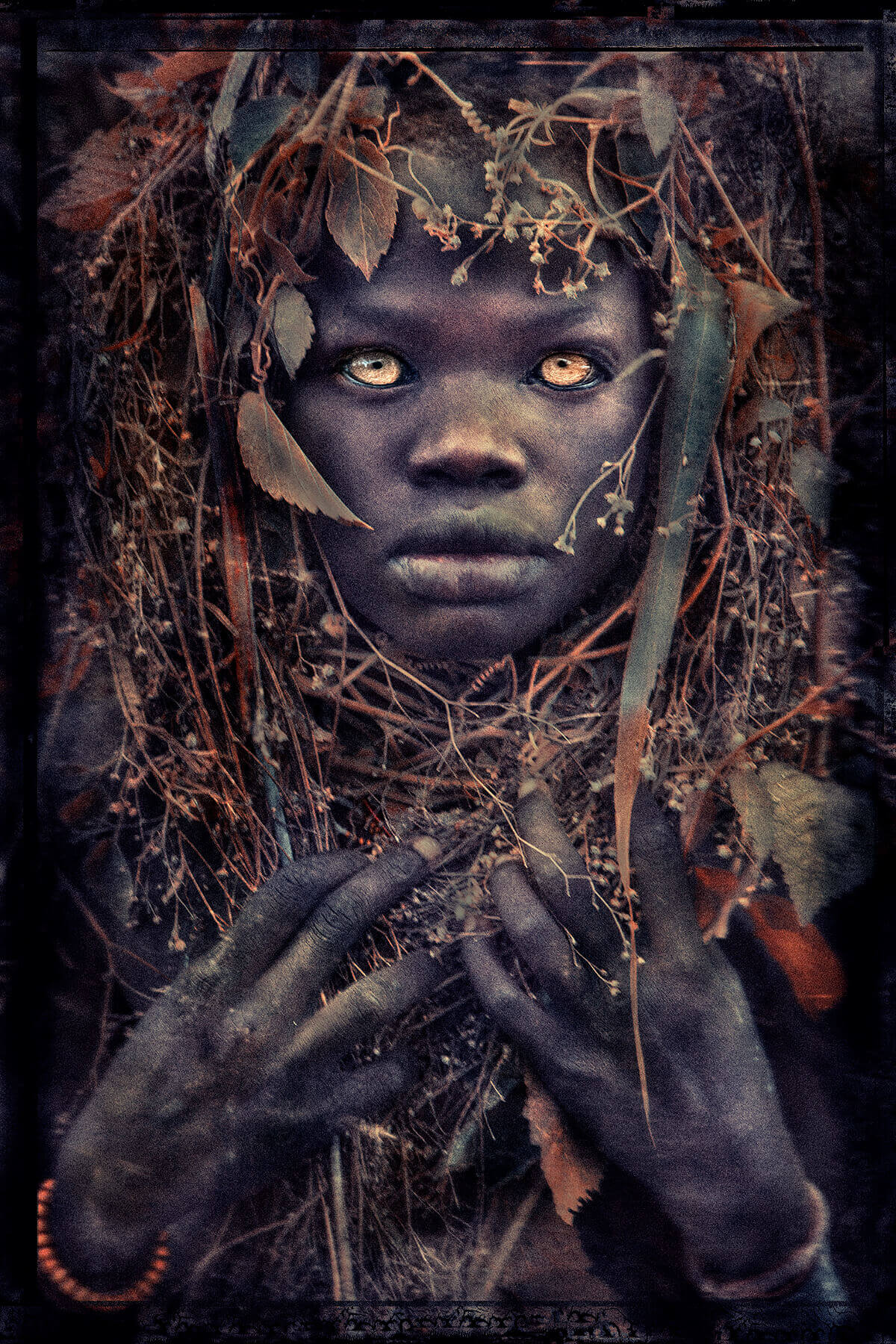 Dreamt memories from Africa © William Ropp
William Ropp's Website
Sujon Adhikary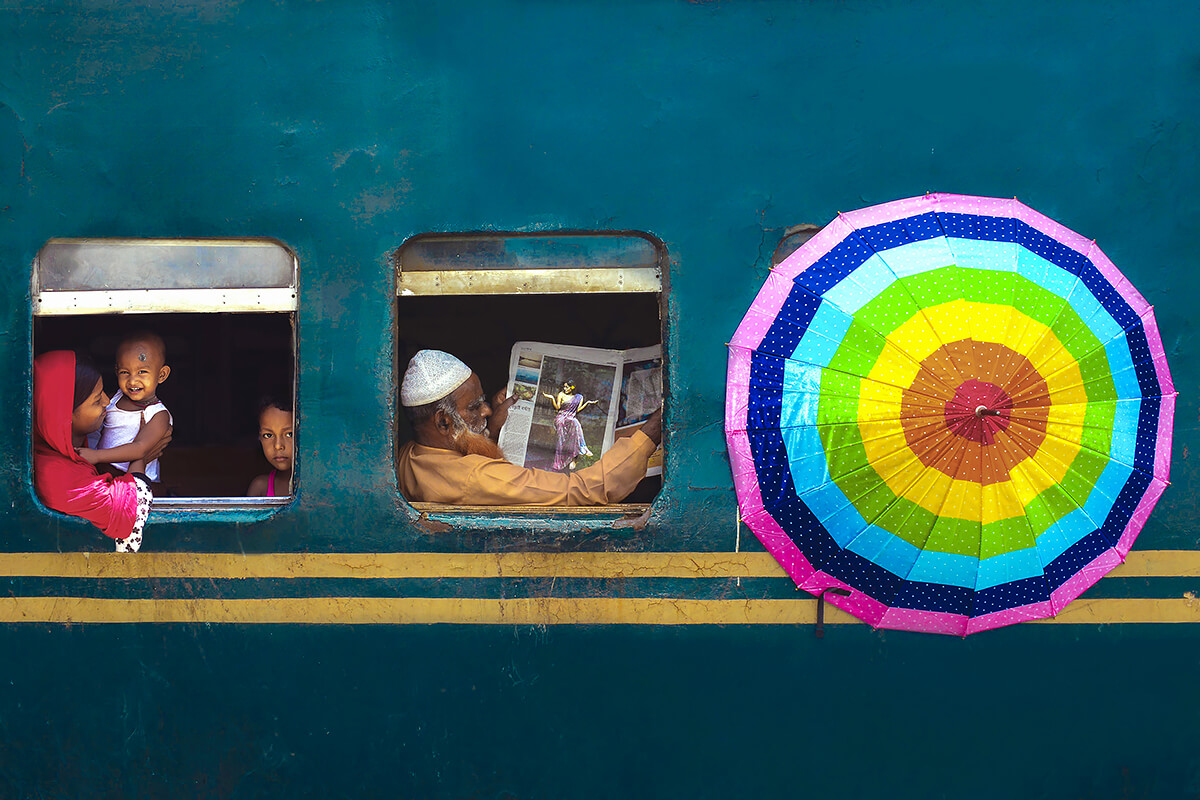 Colors Of Life - Traveling by train is the most popular way of traveling in Bangladesh. It is much cheaper than buses, as it is providing services to the nation at a subsidized rate in order to help the country's economy and for the ease of people. Every window has different stories & stories are very colorful and vibrant.
Sujon Adhikary's Website
Sujon Adhikary on Instagram
Joan Haseltine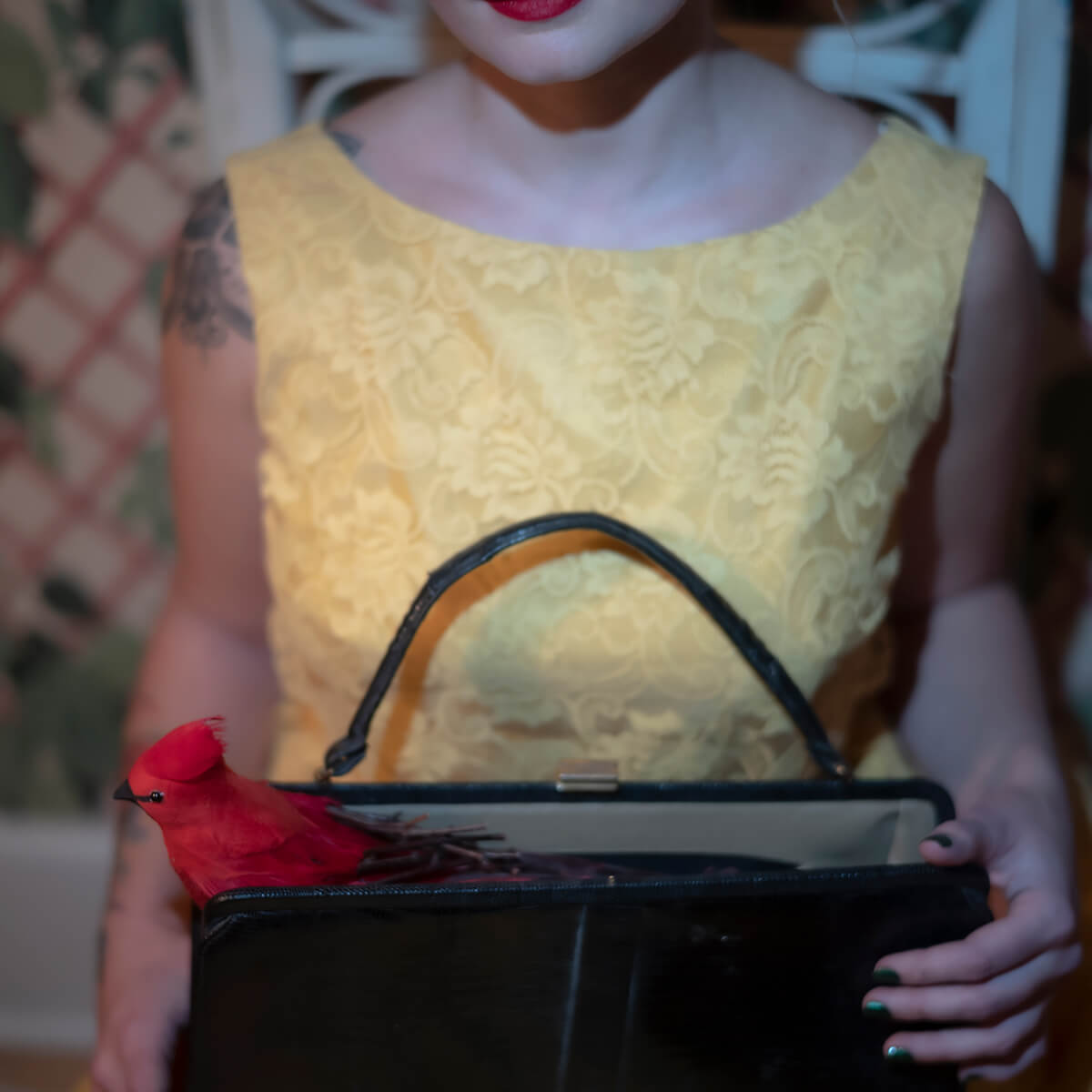 The Cardinal - The Girl Who Escaped and Other Stories © Joan Haseltine
Joan Haseltine's Website
Joan Haseltine on Instagram
Betty Press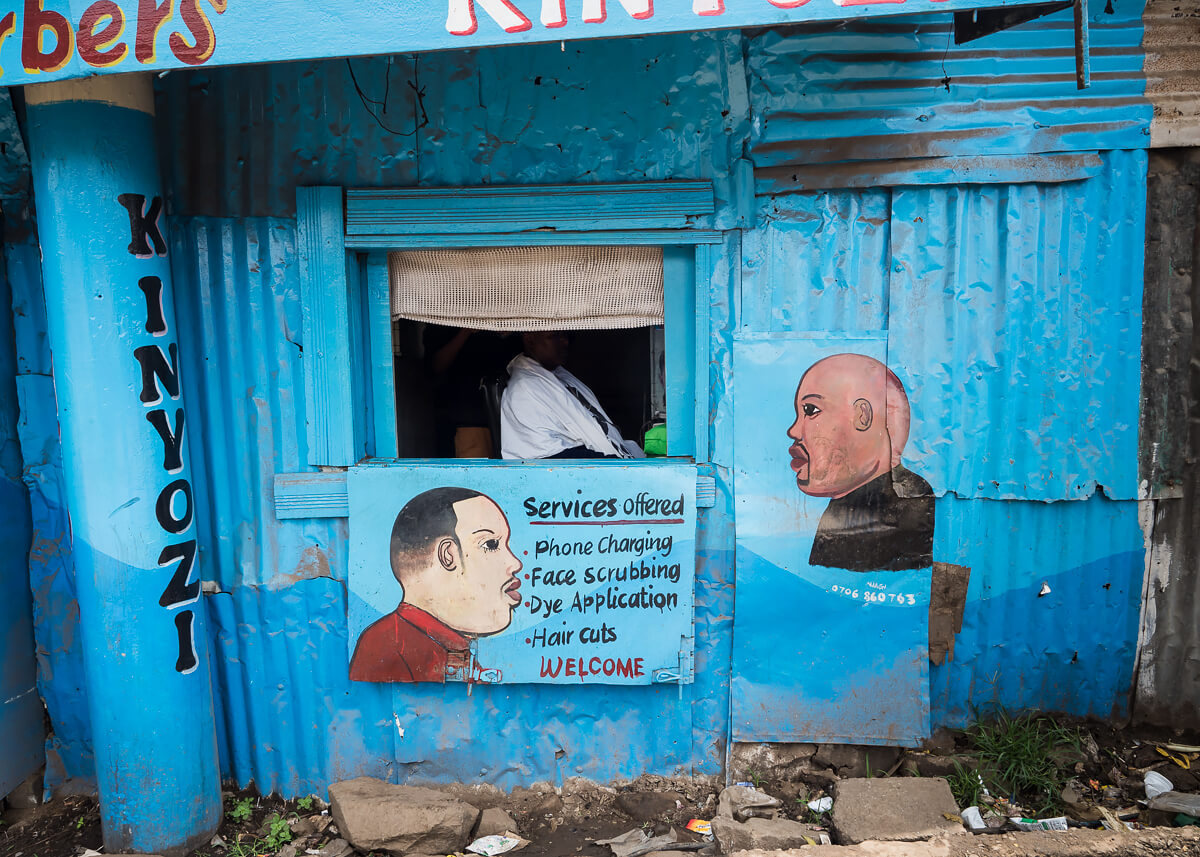 From the series Services Offered - Kinyozi Barbers, Mathare - From the series Services Offered Eye-catching, colorful, hand-painted! The designs and slogans are created by young artists referencing traditional as well as pop culture themes. Found everywhere, this popular artwork livens up what would otherwise be a drab environment in the poorer densely-populated areas of Nairobi.
Betty Press's Website
Betty Press on Instagram
Vittorio Sancipriano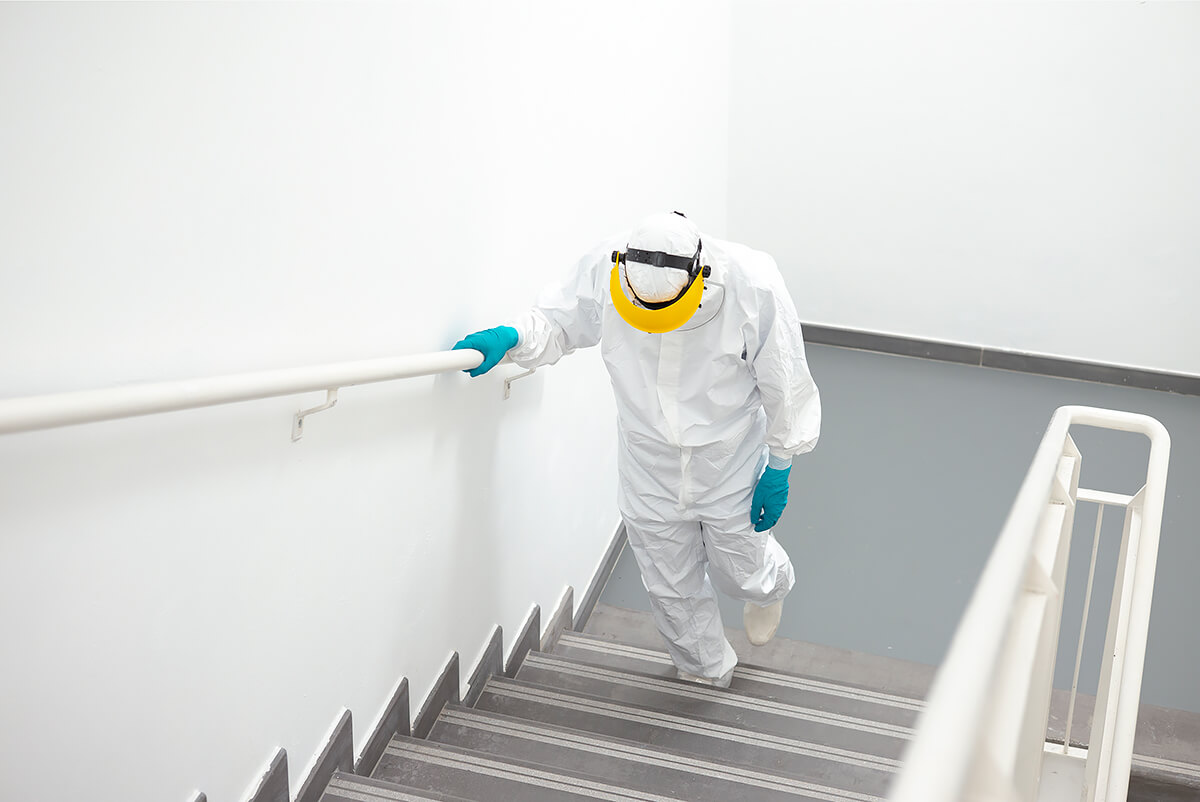 From the seriess Hail Cannon © Vittorio Sancipriano
Vittorio Sancipriano's Website
Vittorio Sancipriano on Instagram
Jacqueline Walters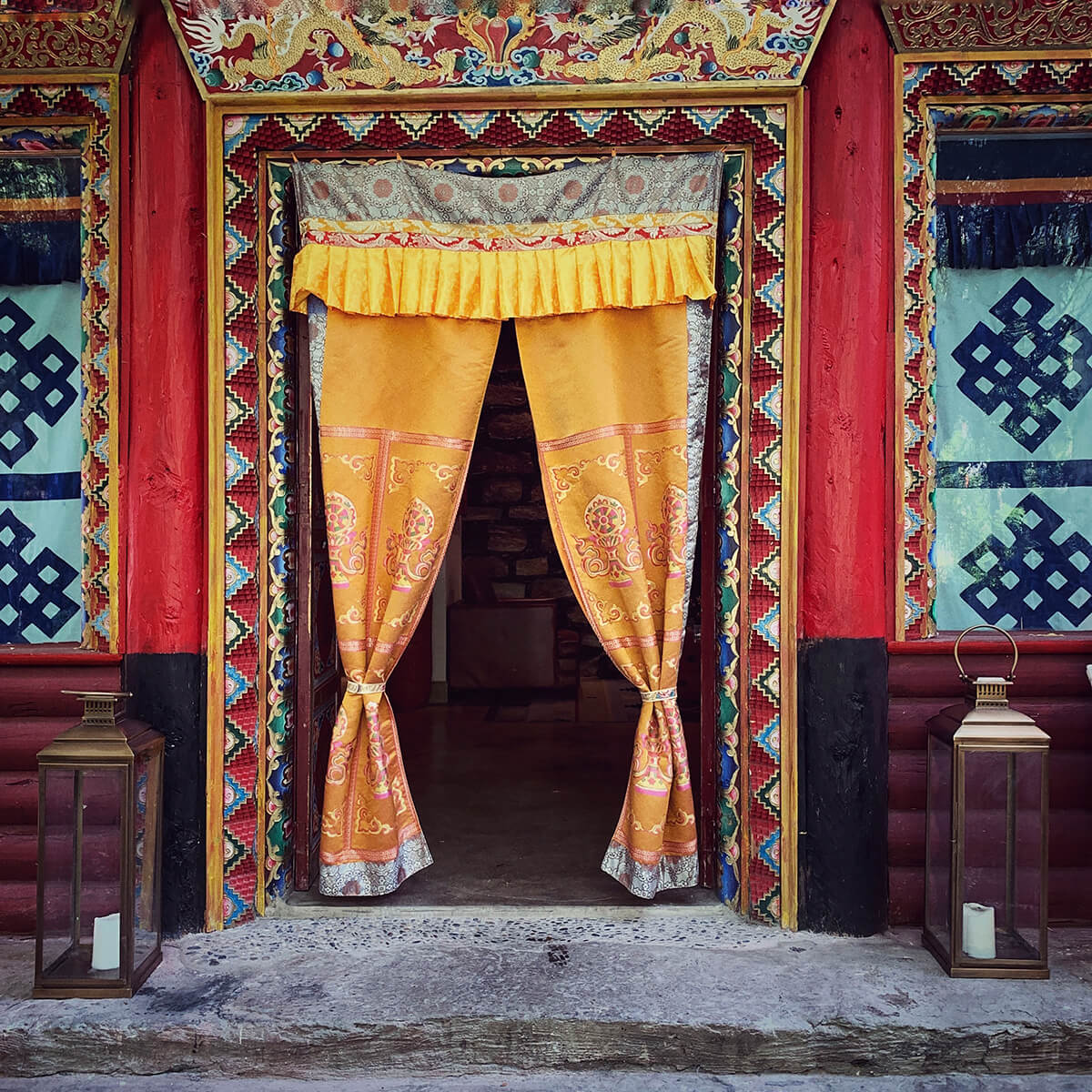 Postcards from Another Time and Place © Jacqueline Walters
Jacqueline Walters's Website
Jacqueline Walters on Instagram
Yas Crawford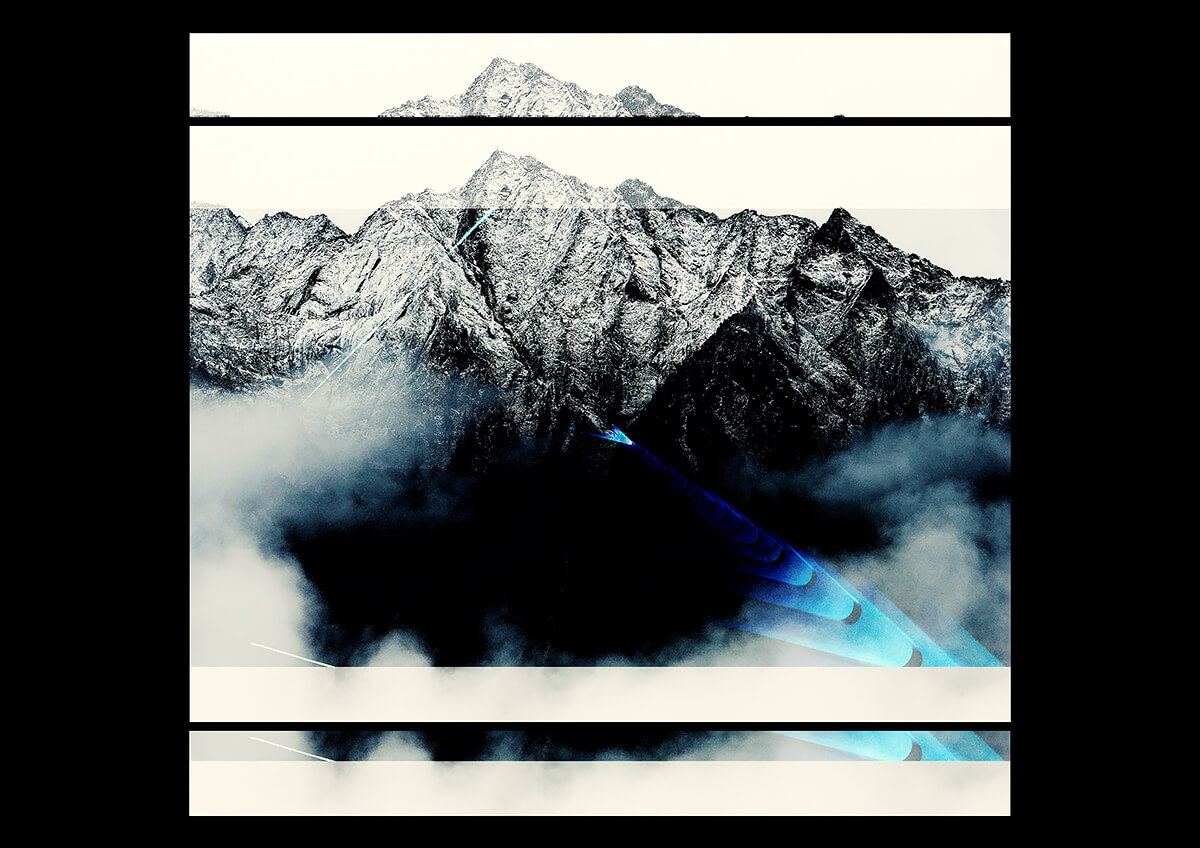 Pthalo Blue - These images are selected from the series 'Space, Light and Order'. The orientation provides a kind of wisdom. The colour provides the authenticity. The geometric landscapes gently intertwine in a space provided with light. The colour transforms the photographic image from 3D to 2D as if it were a painting.
Yas Crawford's Website
Yas Crawford on Instagram
Savas Onur Sen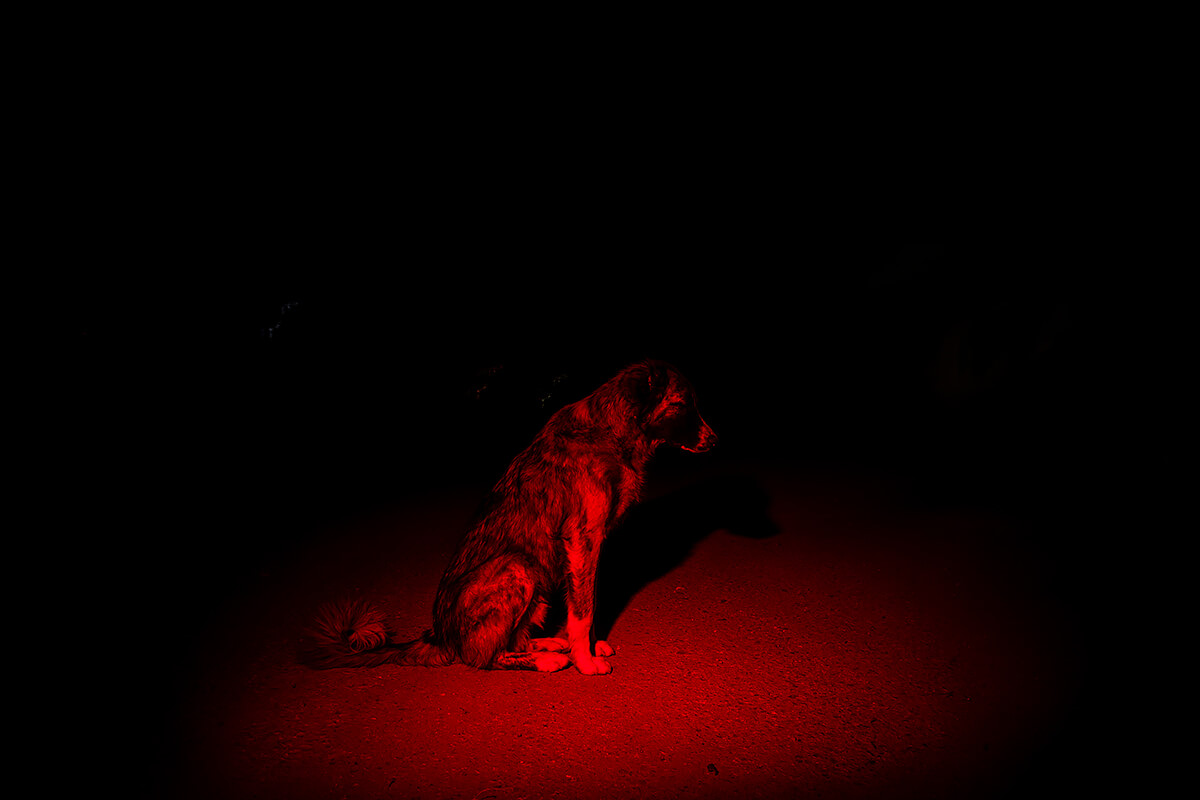 Dogturn - This photo is a part of my ongoing project on the night and stray dogs. I take pictures in the dark of the night using a flash with a red filter. With these non-perfectionist images, I want to express their precarious and uncanny world.
Savas Onur Sen's Website
Savas Onur Sen on Instagram
All about Savas Onur Sen
Marco Jongsma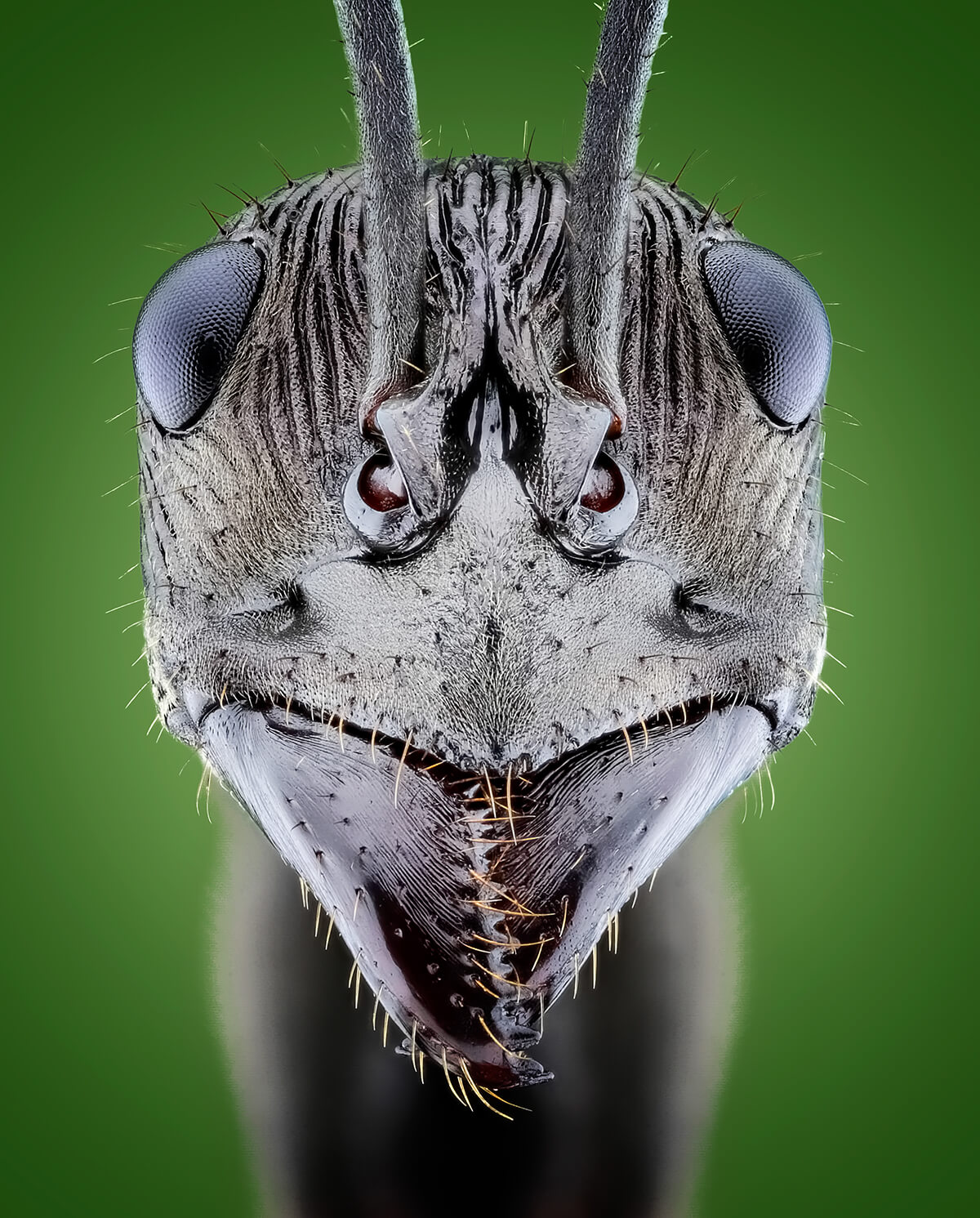 Diacamma Ant - This is a portrait of a Diacamma Ant in Battam Indonesia made with a canon 6D I was always afraid of insects because I was once stung by a wasp that gave me an allergic reaction. but when I came into contact with photography I found out that this is not necessary with my photography I try to photograph them as sweetly as possible and I want to show the world that they can also be fun and above all very beautiful.
Marco Jongsma on Instagram
Nicoletta Cerasomma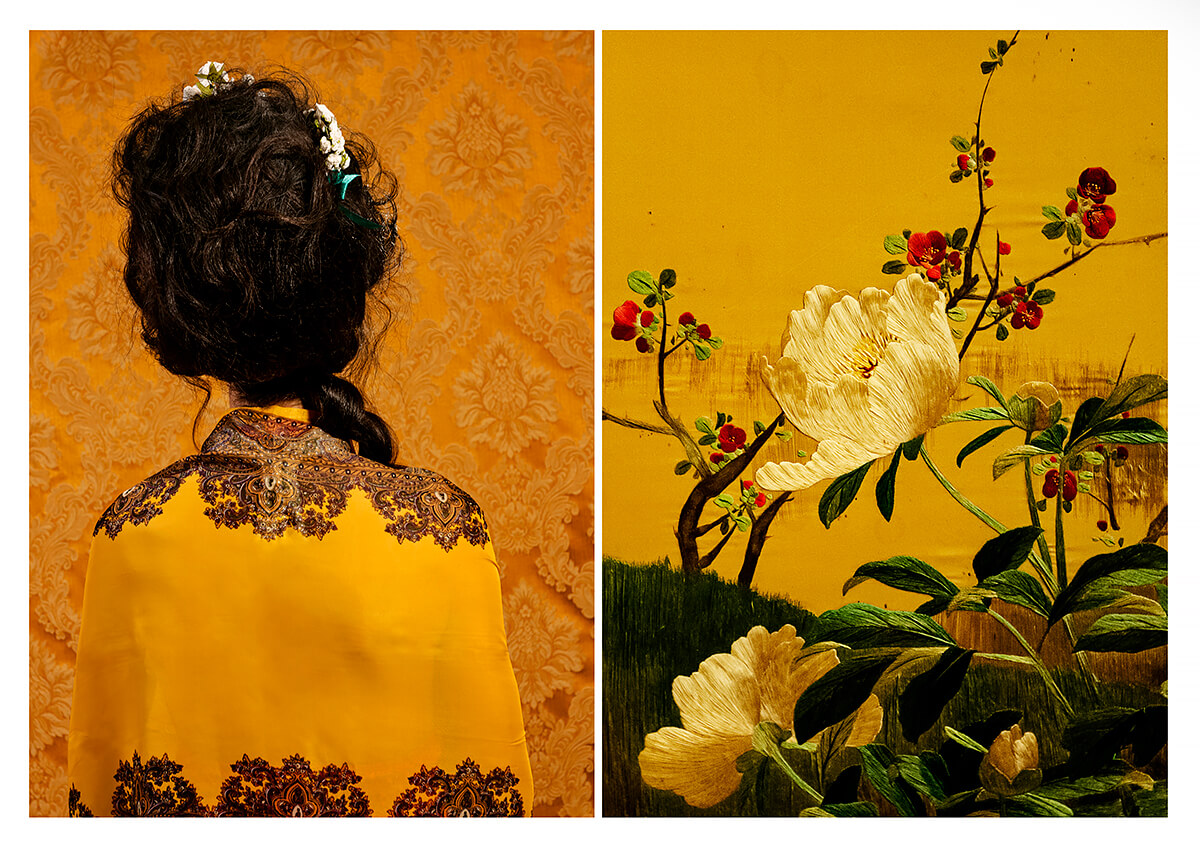 Lucida Mansi - The silk road -The Mansi family was well-known in the 16th century due to the trade of silk. Lucida loved luxurious things and sumptuous parties, as much as she loved being surrounded by lovers. Someone says she sat for hours admiring herself in the mirror. The typical yellow color of the textiles made in Lucca was obtained from zafferrano and fixed with alum, the purple colors were obtained with the vegetable.
Nicoletta Cerasomma's Website
Nicoletta Cerasomma on Instagram
Azim Khan Ronnie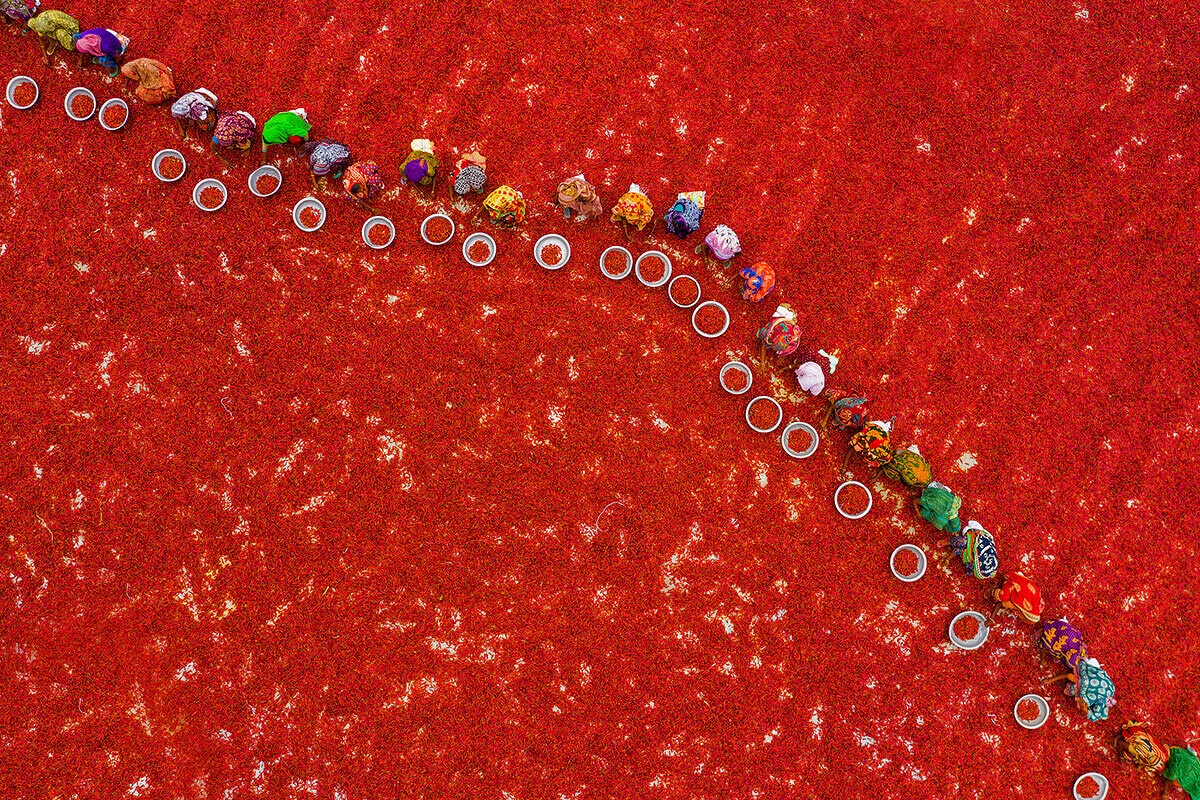 Picking red chilies - Thousands of bright red chilli peppers are harvested in the hot sun before being sorted ready to be delivered to spice companies in the Sariakandi, Bogura, Bangladesh. More than 2,000 people work in almost 100 chilli farms in Bogura in Bangladesh to supply local spice companies with chillies for use in their recipes. Chilli peppers are a major part of the Bengali cuisine popular in Bangladesh and are used as part of a combination of spices for various meat dishes, including chicken and beef.
Azim Khan Ronnie's Website
Azim Khan Ronnie on Instagram
All about Azim Khan Ronnie
Maja Strgar Kurecic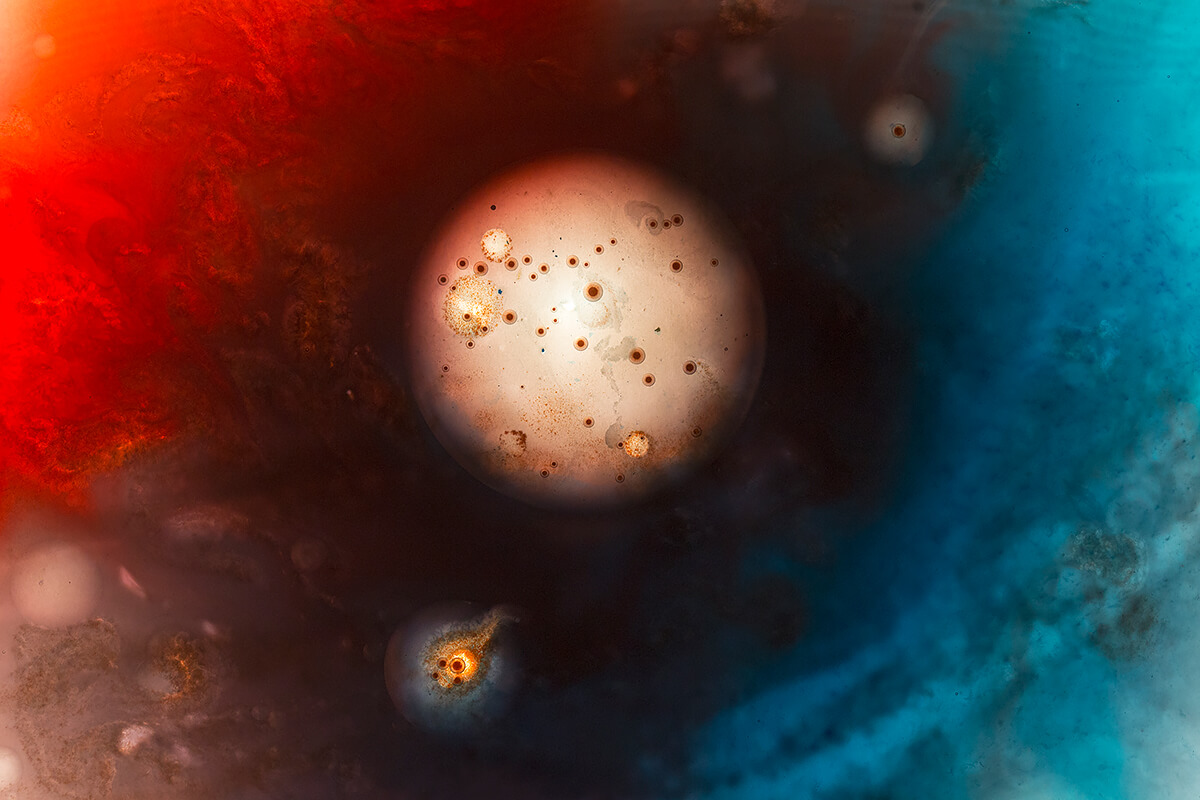 Intuition - Photo from the series States of Mind - through colors I want to reveal the feelings I have when I create my photographs. When I work, I let my intuition to guide me. I create motives from scratch according to my inner voices, emotions and moods. Out of darkness, a new world emerges!
Maja Strgar Kurecic's Website
Maja Strgar Kurecic on Instagram
Olivia Milani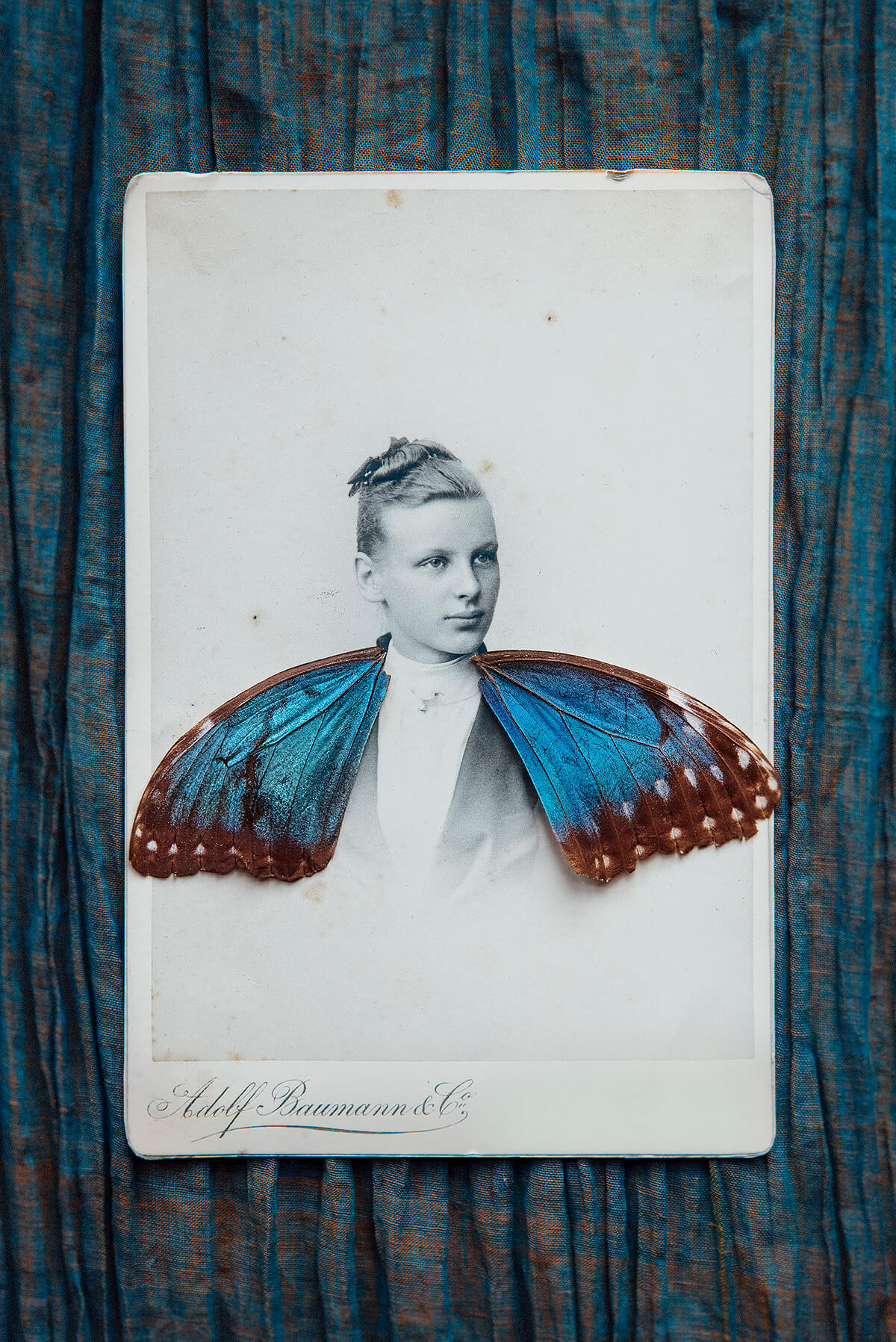 'Julie' from series 'Eastern Winds' - This photo is part of a larger series titles 'Eastern Winds', color is a very central aspect of this project. Eastern Winds is about a journey of tracing my roots and reconnecting the fragmented aspects of my family past. Like following a river back to it's source, I travelled to Russia and Siberia where these photos have been taken. Starting in Moscow, I crossed the country by land, travelling East along the Trans-Siberian railway route all the way to the far northern edges of the world.
Olivia Milani's Website
Olivia Milani on Instagram
Richard Dweck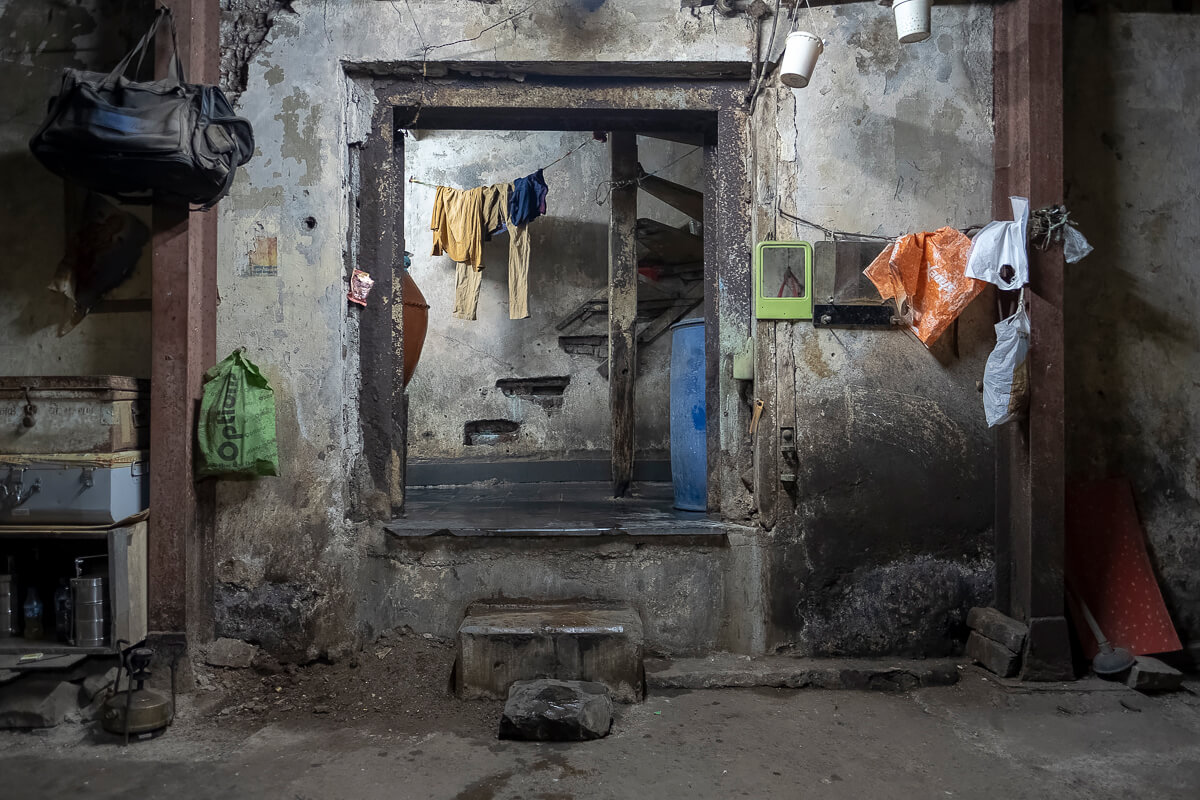 The Opposite of Drab - My Palette No matter where I travel, when photographing people-less spaces I find myself attracted to a particular palette. It consists of subtly expressive colors, textures and shadows that convey the feelings, moods and perhaps the thoughts of the inhabitants. I approach this portraiture using the same care and respect as if I were in a person's actual presence. I don't touch or reposition anything. And I take the time I need to make a candid portrait without any fear of losing the moment.
Richard Dweck's Website
Richard Dweck on Instagram
All about Richard Dweck
Olivier Jarry-Lacombe - OJL Photographies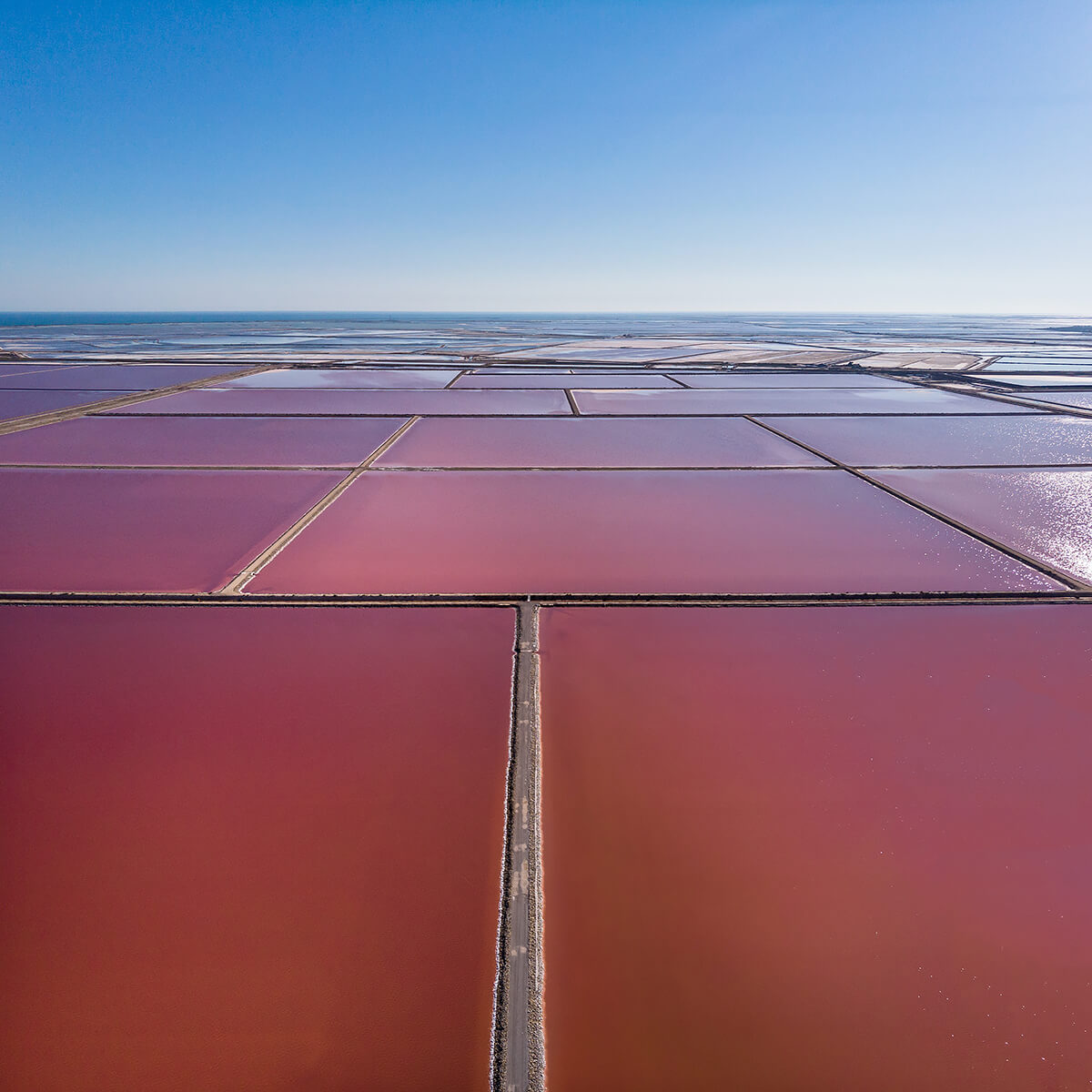 Camargue Rose Gold - There is a place in the south of France where the lakes, generally blue in color, take on an incredible color in spring and summer. This transformation is due to microorganisms which develop in water and thus make it possible to support an exceptional fauna and flora.
Olivier Jarry-Lacombe's Website
Olivier Jarry-Lacombe on Instagram
Mariëtte Aernoudts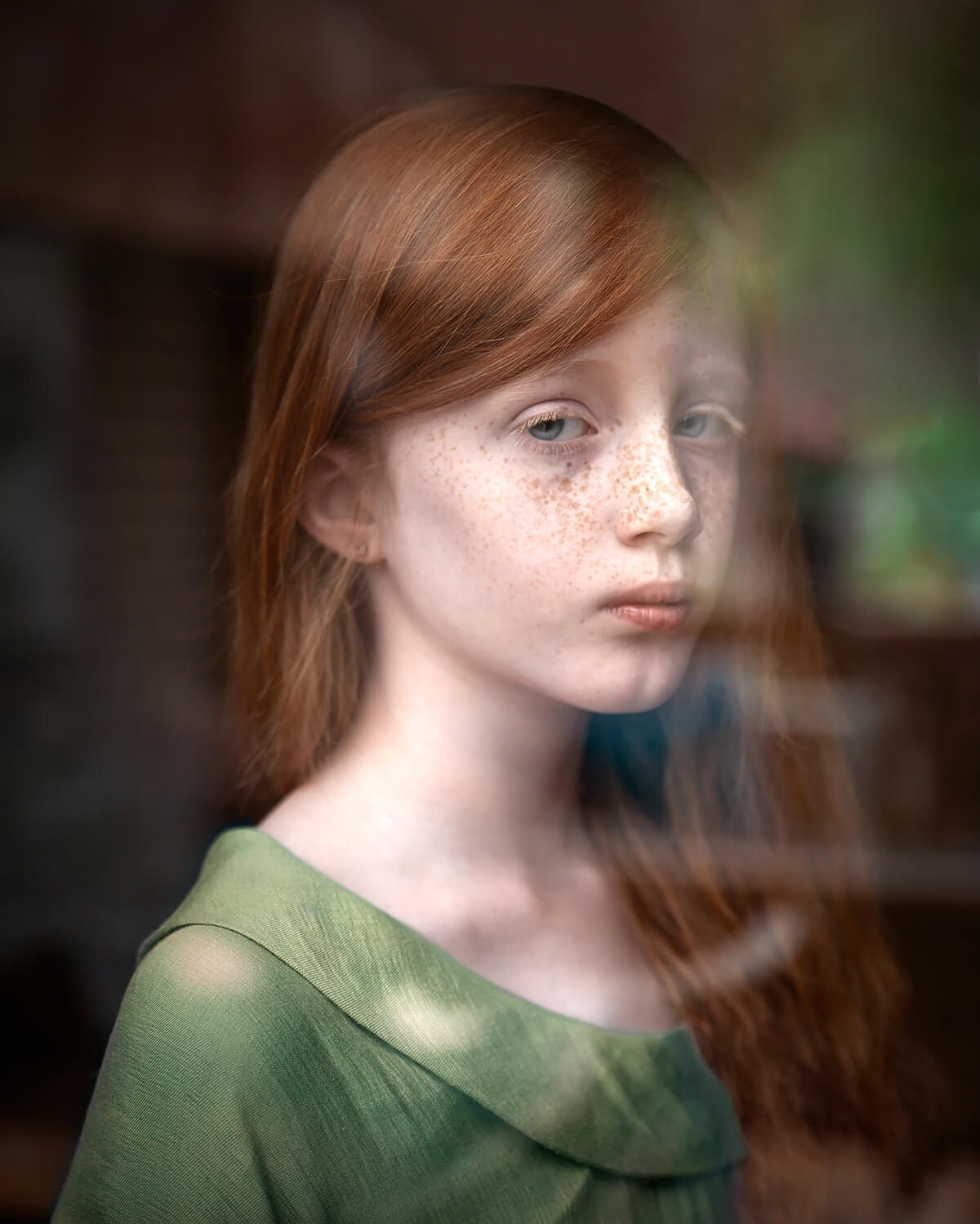 Can't go out - Girl with red hair in green dress shot behind the window © Mariëtte Aernoudts
Mariëtte Aernoudts' Website
Mariëtte Aernoudts on Instagram
All about Mariëtte Aernoudts
Andrea Torrei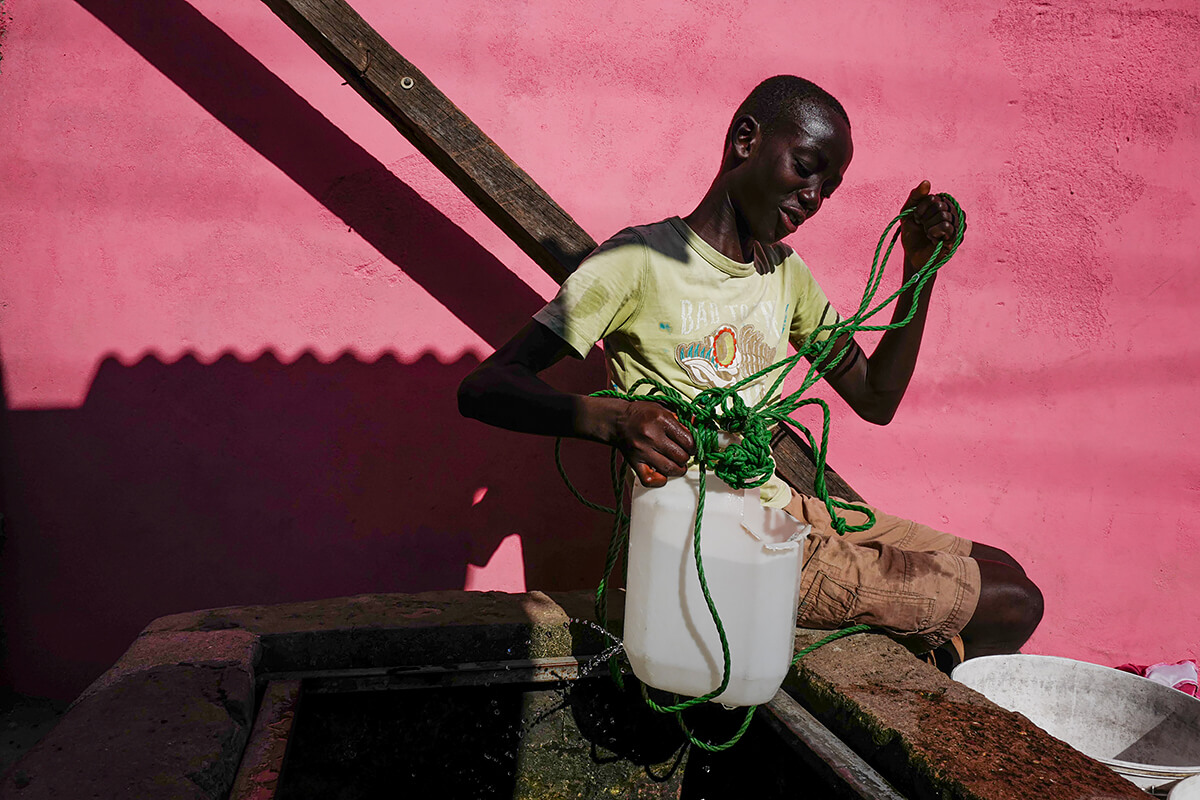 The Water Collector, Ghana 2018 © Andrea Torrei
Andrea Torrei's Website
Andrea Torrei on Instagram
Susanne Middelberg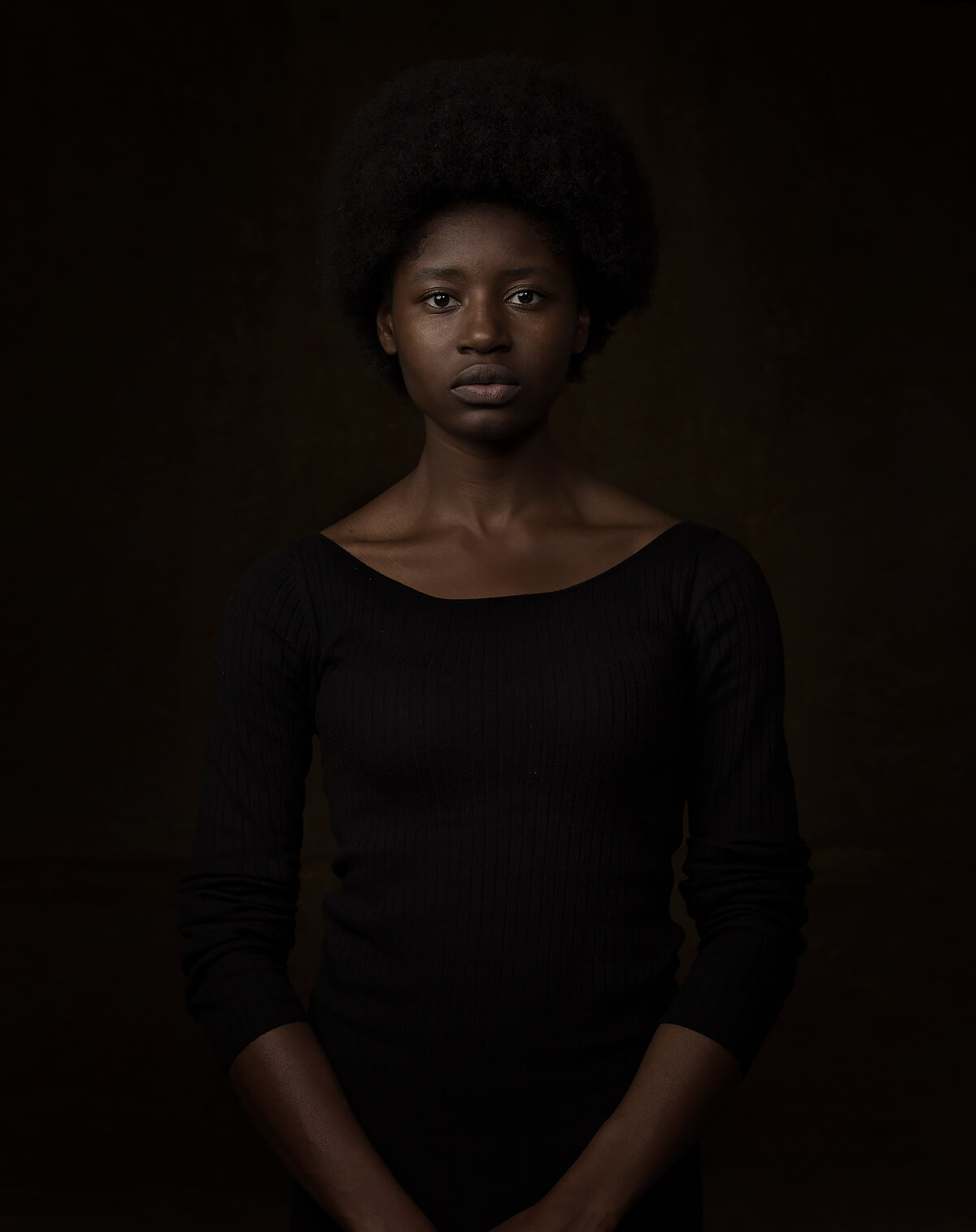 Nike © Susanne Middelberg
Susanne Middelberg's Website
Susanne Middelberg on Instagram
All about Susanne Middelberg