We're delighted to reveal the names of the 24 talented photographers who won AAP Magazine #21: Colors.
Life is a stream of colors. Red, blue, yellow, and all the possible combinations in between surround us everywhere.
Each month All About Photo offers the opportunity to dedicated and passionate artists to showcase their work in our printed edition AAP Magazine. For this 21st edition of AAP Magazine, we were looking for submissions of works of art in which the only limit to creativity was the photographer's imagination.
We chose twenty-four photographers (from 12 different countries and 4 continents) for their different approach to color photography. Their color palette is diverse: bold, vibrant as well as pastel, or even monochromatic but each time their conscious choice adds to the photograph's esthetic appeal and convey sensory pleasure.
The Winner of AAP Magazine 21 Colors is Vitaly Golovatyuk (Russian Federation)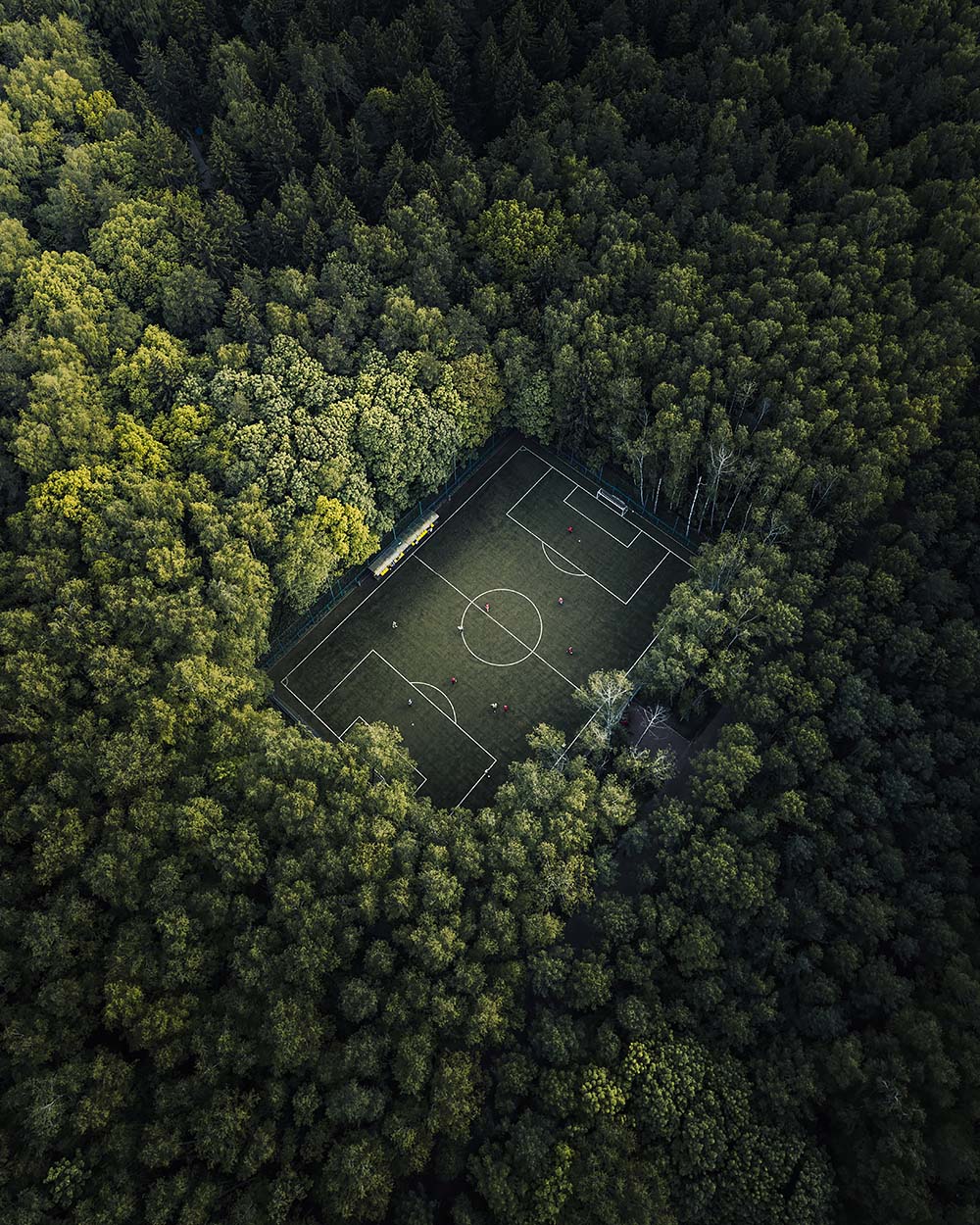 Football field in the woods in May from the series 'Hidden gem of Moscow' © Vitaly Golovatyuk
One of the coolest football fields hidden in massive Meschersky park on outskirts of Moscow.
Vitaly Golovatyuk's Website
Vitaly Golovatyuk on Instagram
All about Vitaly Golovatyuk
The Second Place Winner is Jerry Takigawa (United States)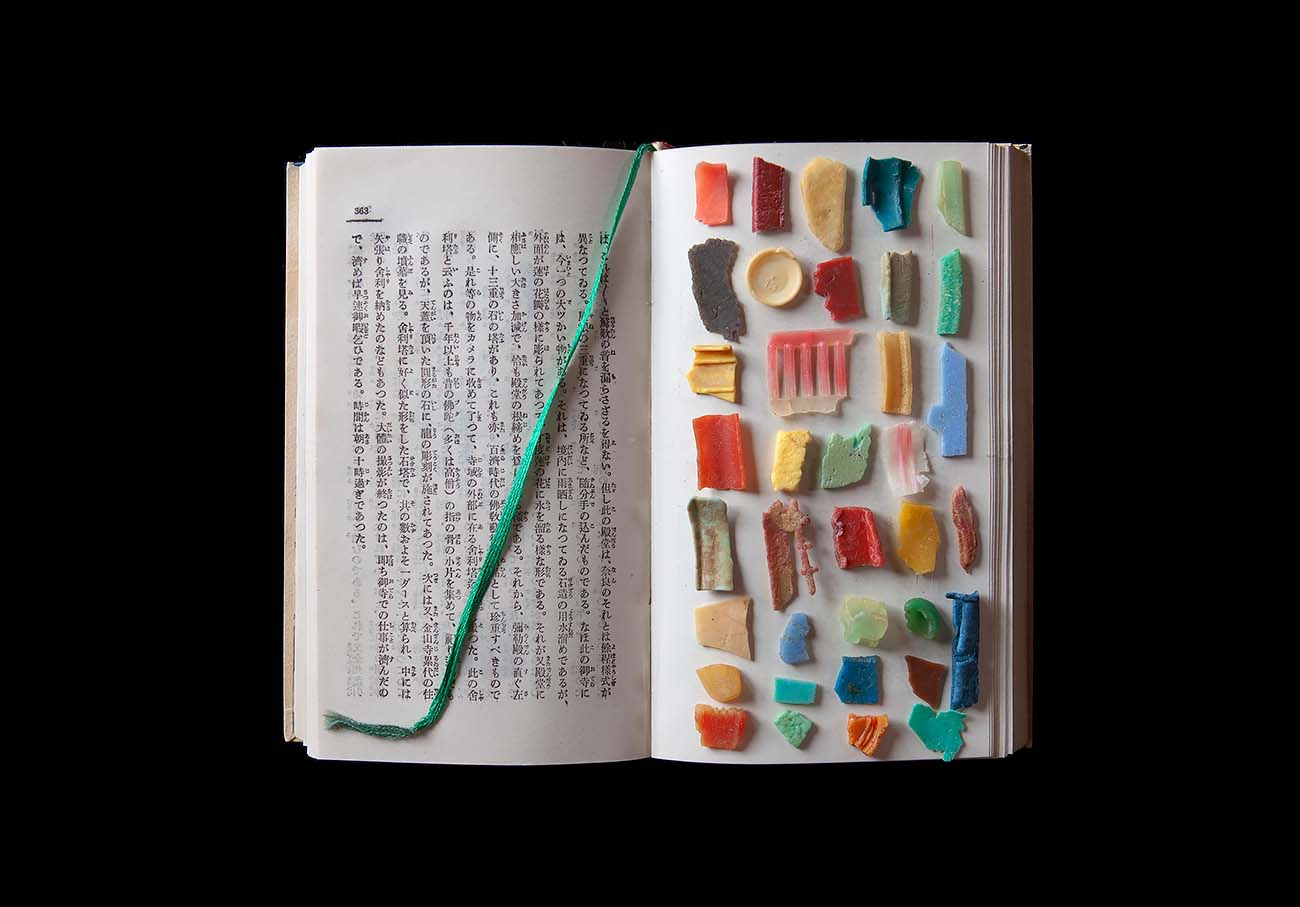 Untitled F-335 from the series 'False Food' © Jerry Takigawa
False Food underscores a plastic pollution epidemic that we now know is universally destructive and, tragically, man-made. False Food portrays pieces of plastic waste, recovered from the stomachs of dead albatross, placed in surprising and unfamiliar contexts. Presenting the problem in a different light can promote new ways to think about (and act on) it. Negative images trigger our reptilian brain where clear, ethical thinking is lacking. In this way, warnings about terror can become acts of terror themselves - amplifying fear and blinding us to answers. I believe aesthetically recontextualizing environmental threat opens the heart to not turn away. In this way I wanted to make something transformative - something that didn't terrorize consciousness, but elevated it.
Jerry Takigawa's Website
Jerry Takigawak on Instagram
All about Jerry Takigawa
The Third Place Winner is Amy Anderson (United States)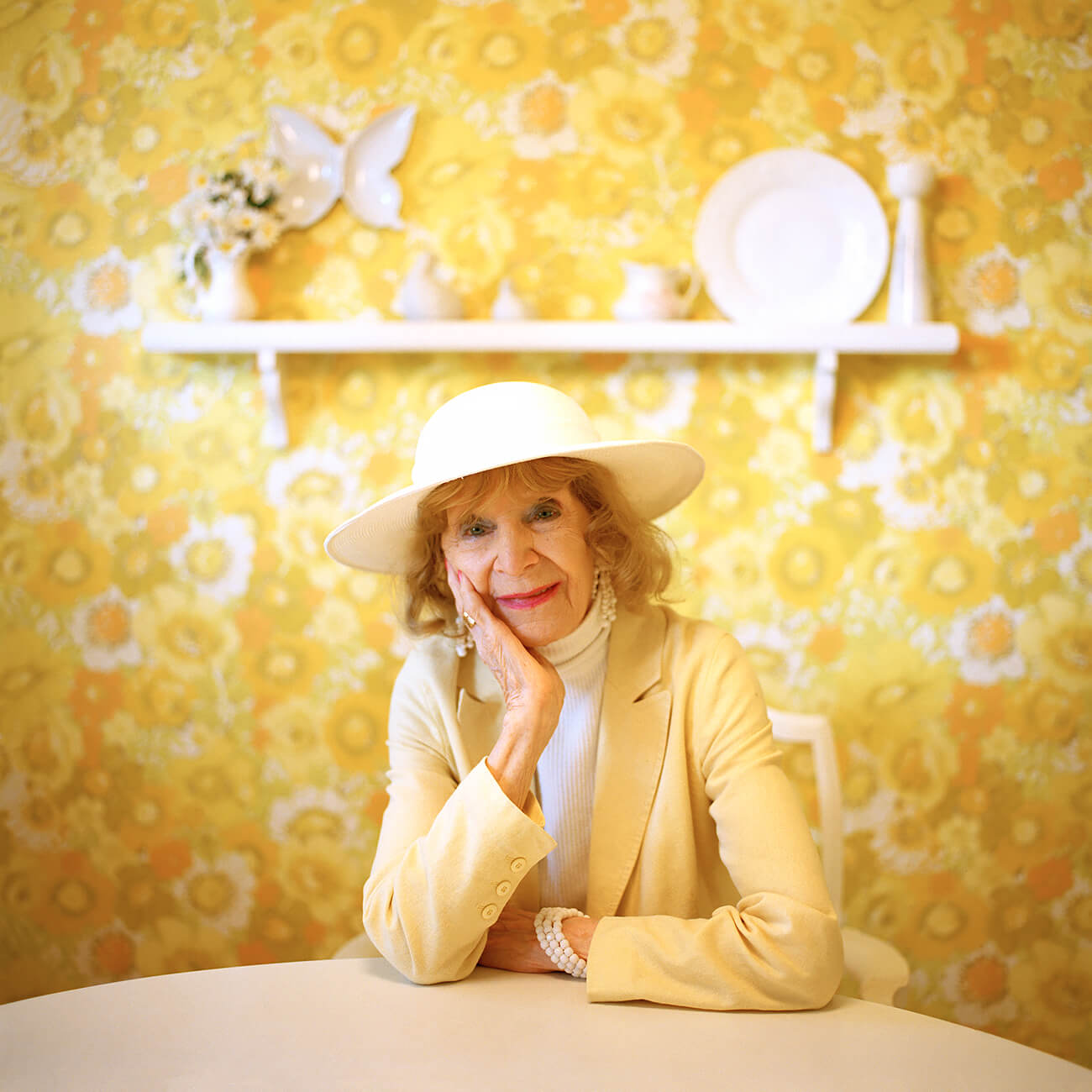 Rose #8 (Rose at Her Kitchen Table) from the series 'Rose Kaprelian' © Amy Anderson
Rose is certainly an impressive nonagenarian but she is also an individual with hopes and desires and family she loves and friends who adore her and a rich inner life. She is funny and kind, quick-witted and sharp as a tack. Being with her is a joy and I feel so lucky she has chosen to collaborate with me on these portraits.
I met Rose while mindlessly surfing Instagram. It was a Mother's Day tribute alongside a photo of her in a yellow suit, in a yellow dining room placing yellow flowers on a yellow table. Full of color and intention and beauty, she sparked my spirit and I knew instantly that I wanted to meet her, to explore life with her and make her portrait. When I reached out to her granddaughter I was immediately invited into Rose's life and home and family. They embraced me and this project with generosity and love and excitement. Rose is special and those around her know it. Celebrating her vitality and resilience seemed only natural. Rose joined in the imagining of these images and chose her own clothes and hats. We ate together and talked together and found connections in our seemingly different lives.
It is the aim of my work as a portrait photographer to present work imbued with human spirit. I strive to impact my community by creating authentic portraits that explore the universal themes that connect us as humans. This year, with funding from the Minnesota State Arts Board, I was able to create this new body of work exploring portrait making alongside a single subject, showing her life and vitality and hopefully inspiring introspection, resilience and joy in each of us.
Amy Anderson's Website
Amy Anderson's Instagram
Merits Award's Gallery
Xavier Blondeau (France)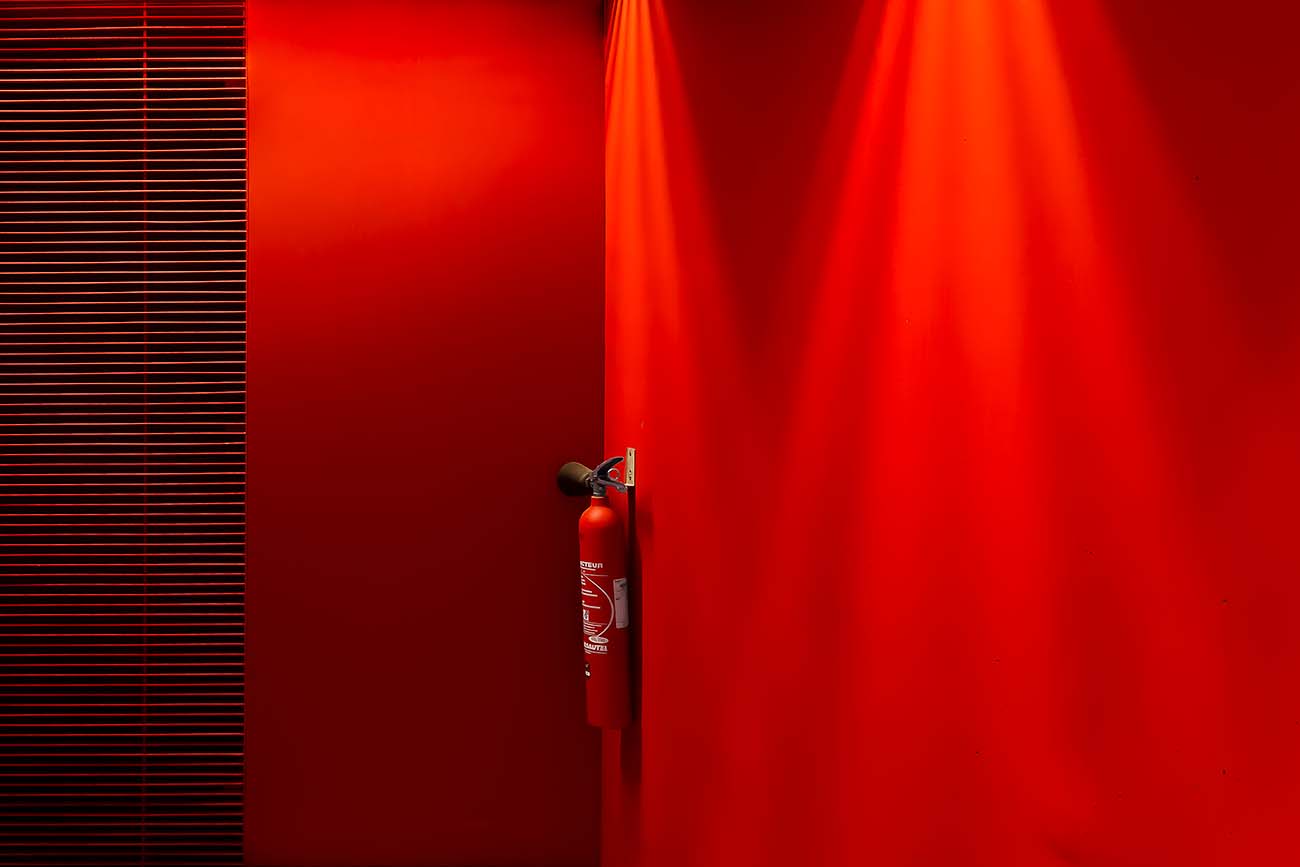 Nowhere - untitled 16 © Xavier Blondeau
The Nowhere series is first and foremost an urban story. An underground story where the absence of landmarks leads us to feel the emptiness that gradually settles between us. The underground car parks then become silent witness to this extravagant and teeming city life. They represent our share of intimacy as well as our inability to integrate into the city. They constitute a crossing point, a place where lives intersect and uncross. Nowhere is also about loneliness. These empty places underline their own uselessness. Our gaze becomes lost in this disturbing space. The void clamors for more void like a deep and dull breath. Each line drawn on the ground, each light hanging on the wall, seems to answer our questions. The concrete posts attempt to separate the underground firmaments, punctuating the floors like so many invisible worlds. These underground car parks then become the only witness to our passage.
These underground places which, when evening descends, become void of all human presence.
All about Xavier Blondeau
Judi Iranyi (United States)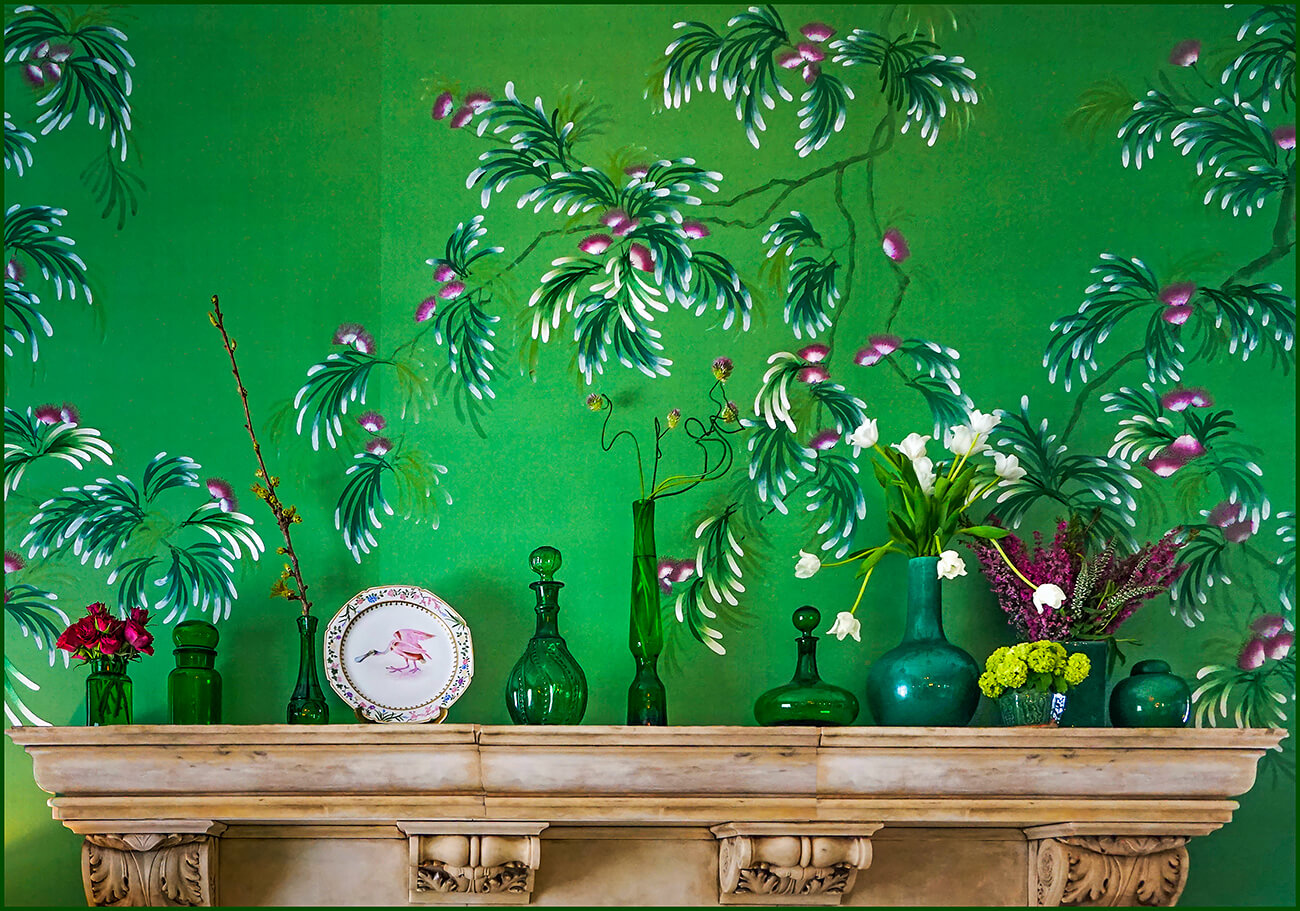 Mantel series # 1 © Judi Iranyi
Mantel Series
The past year and half since the Covid epidemic started with sheltering-in-place and the inability to socialize in person with my community, has forced me to rethink how I go about making new work. I feel that I am in a time of transition, I am not sure where it will take me . Home is an important part of my life, especially as I have moved close to 30 times before settling in San Francisco. I have been interested in mantels and fireplaces and the symbolisms they represent. Some cultures believe them to be a shrine, idols or images of deities were placed on the mantle, a fire was lit, prayers were offered and oftentimes offerings were made by burning possessions or trinkets of a departed person. This past year, I started making composites using images from my archives and new images of botanicals created during my walks in Golden Gate Park and my garden. This particular series of work I named "Mantel Series".
All about Judi Iranyi
Exclusive Interview with Judi Iranyi and Remembering Michael
Trung Pham Huy (Vietnam)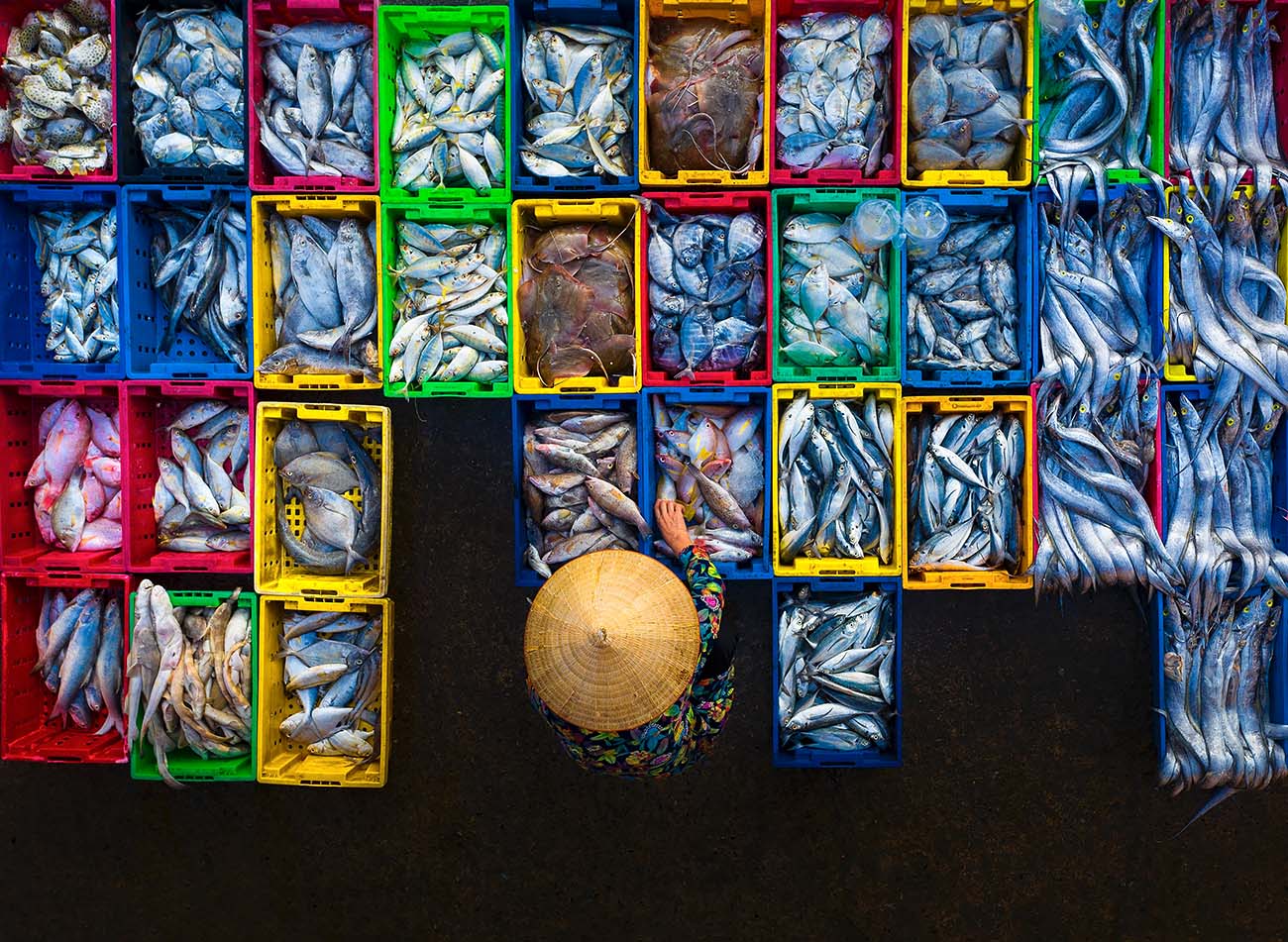 The Fish Shop © Trung Pham Huy
All about Trung Pham Huy
Klaus Lenzen (Germany)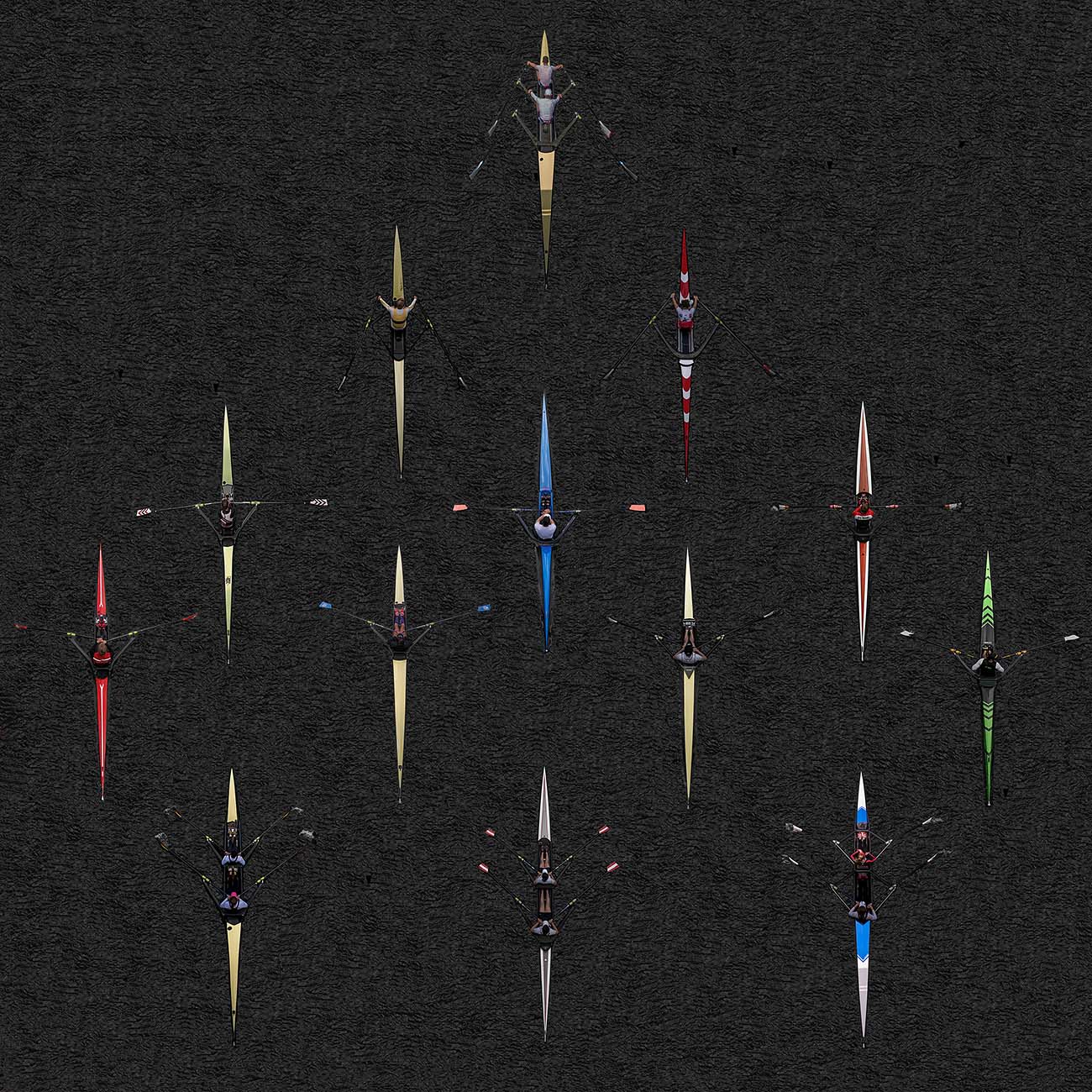 Rowing Art I © Klaus Lenzen
In my series "rowing art I've tried to show rowing in an artistic way. The photos were taken from a pedestrian bridge at the Regatta course in Duisburg (Germany). I've created the picture "rowing art I" from 13 individual shots.
All about Klaus Lenzen
Guido Klumpe (Germany)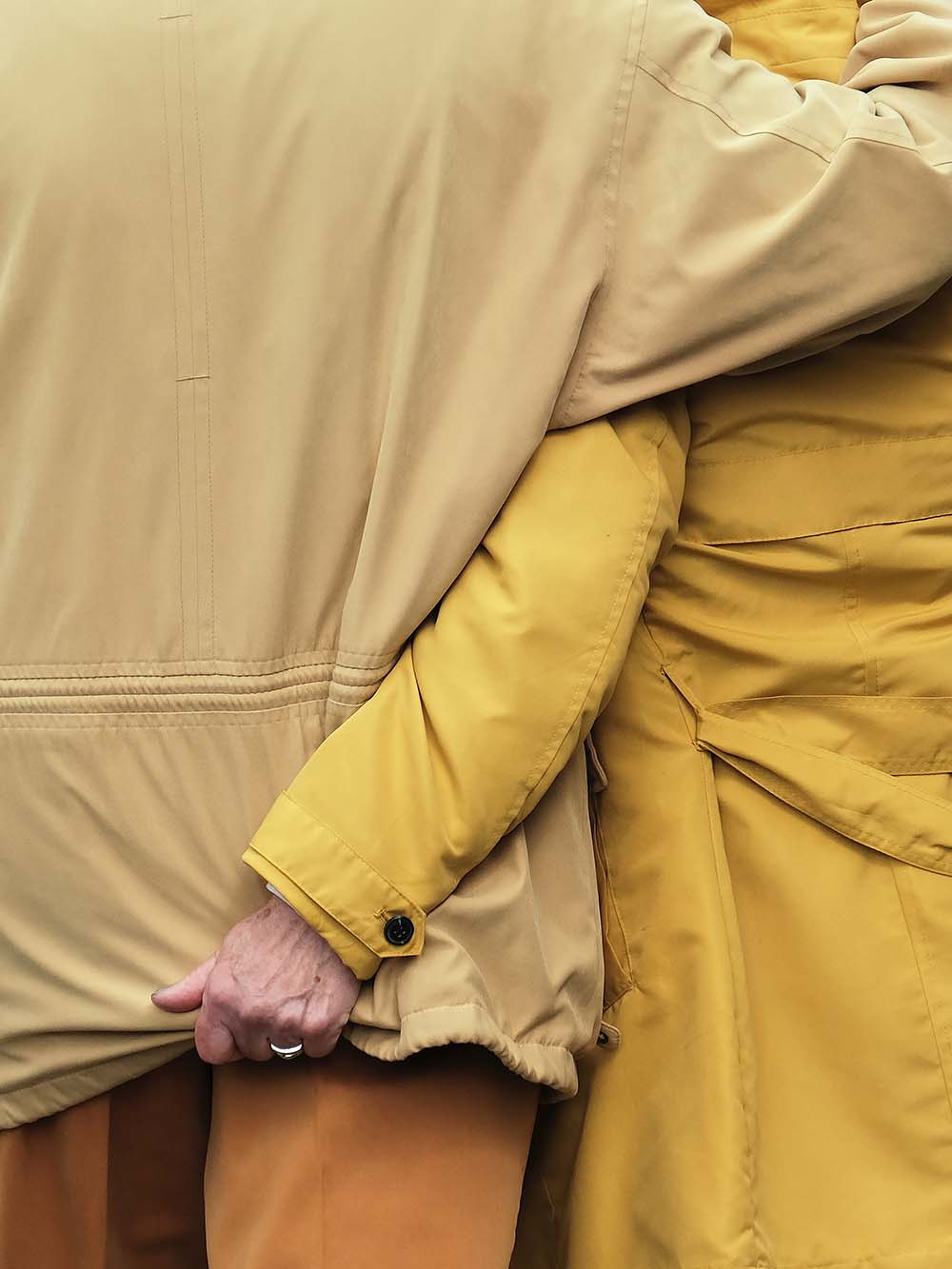 Still in Love © Guido Klumpe
All about Guido Klumpe
Lello Fargione (Italy)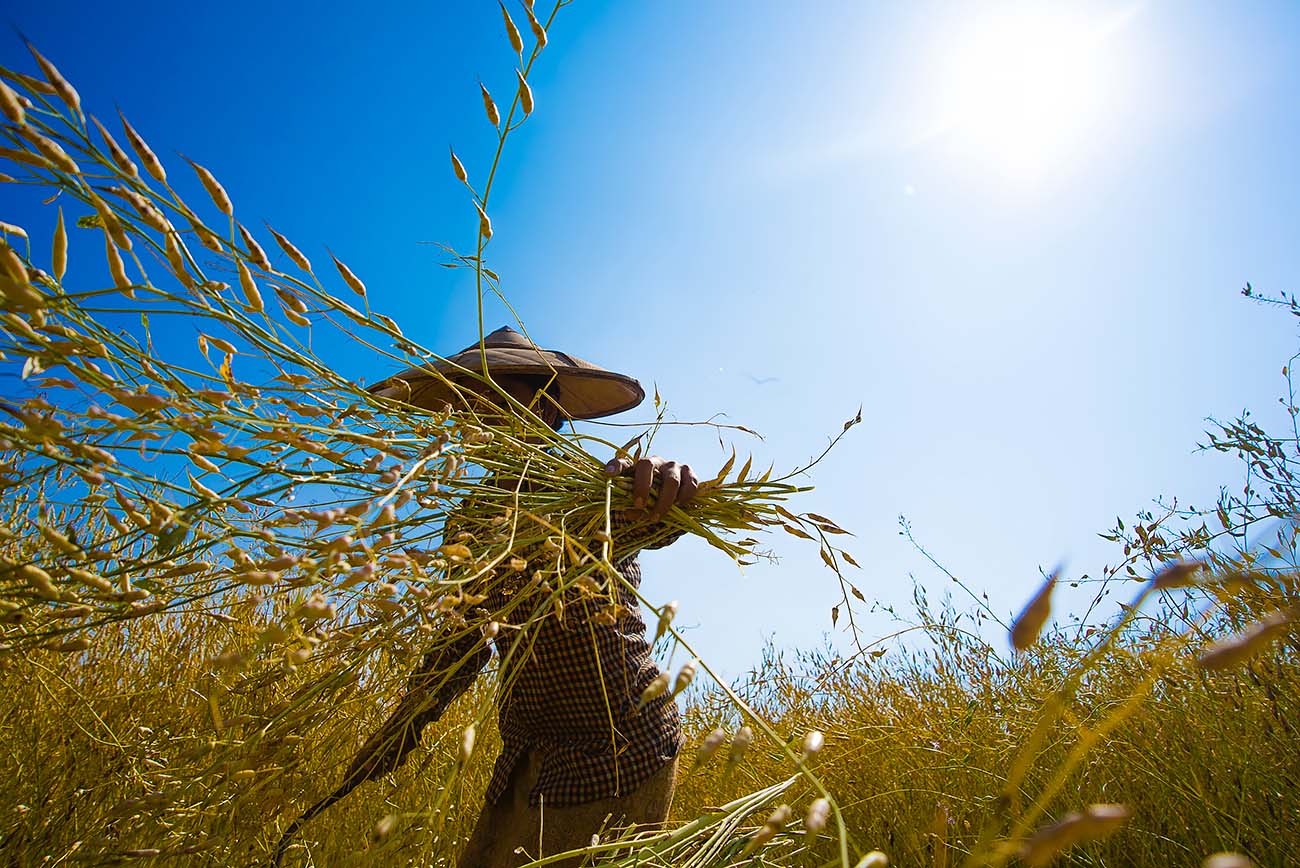 Vita da donna in Myanmar © Lello Fargione
The world is full of colorful people and places. It is impossible to imagine what the world and everything around us would be like if colors did not exist. Color interacts with human emotions; a mood is linked to each color and the colors activate each other in many facets that they would not have on their own.
All about Lello Fargione
Max van der Wal (Netherlands)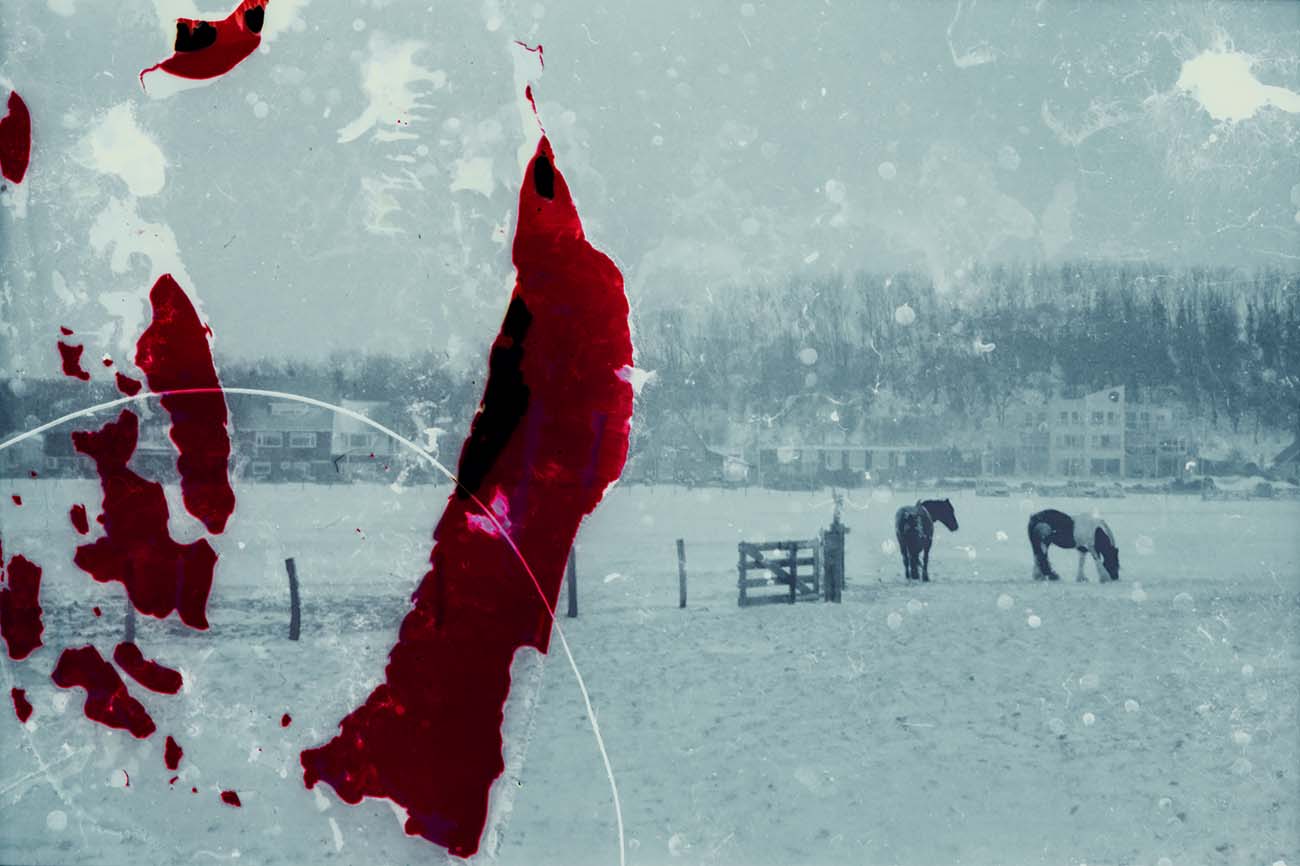 Disrupted Silence from the series The Reality Of Our Illusions © Max van der Wal
Film negatives are chemical masterpieces. They consist of gelatinous layers of silver halide and dyes which can be exposed to light and then developed into an array of colors. This intricate world of chemicals is lost once a picture comes to life. The viewer stops seeing a collection of chemicals and starts to see a subject.
Max van der Wal has placed negatives into ground vegetable residue for several days. These vegetables start to rot and house several fungi which start to feed on the gelatinous layers of the film. The fungal growth becomes a chaotic unpredictable process which eats away at the film, resulting in juxtapositions with the original content, and is then stopped without being able to see the results. The traces showcase the complex growth of fungi that create a three-dimensional structure out of a flat surface by adding, removing and folding gelatinous layers containing various colors.
Pat Rose (United States)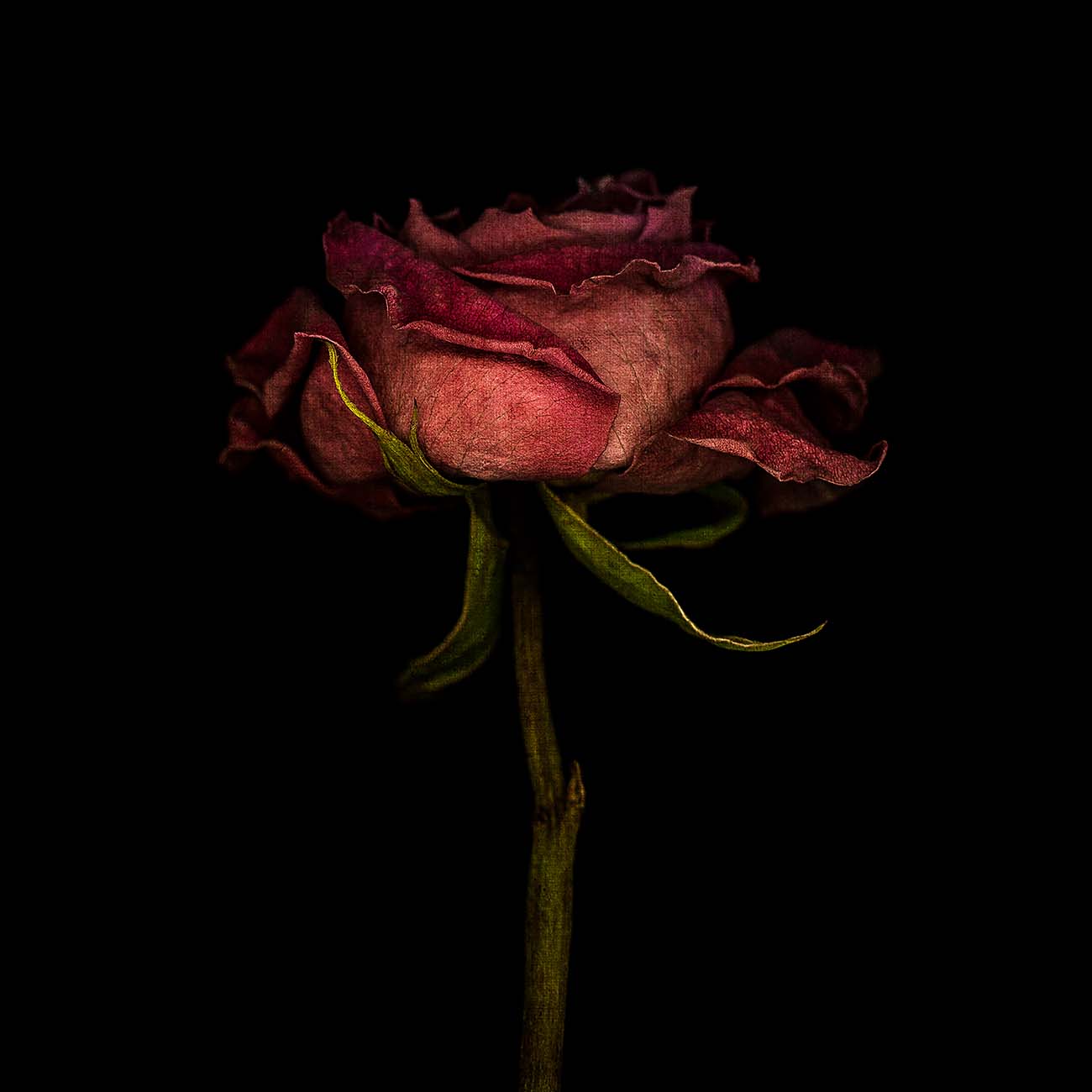 John Prine Rose from the series Botanicals © Pat Rose
As the coronavirus pandemic was gaining traction in the world, I began exploring the genre of scanner photography. Scanography involves the use of a flatbed scanner rather than a camera to make digital images. This kind of work seemed an excellent alternative to traditional photography as a way to continue my creative efforts as I started practicing self isolation at home during the growing pandemic. Inspired by the old botanical illustrations and formal floral still life paintings of a bygone era, my still life series of photographs is meant to be a celebration of the beauty and grace still to be found in the world during these troubled times. I made this image, titled John Prine Rose, as a tribute to the late singer/songwriter, who died of complications caused by the COVID-19 disease.
All about Pat Rose
Shira Gold (Canada)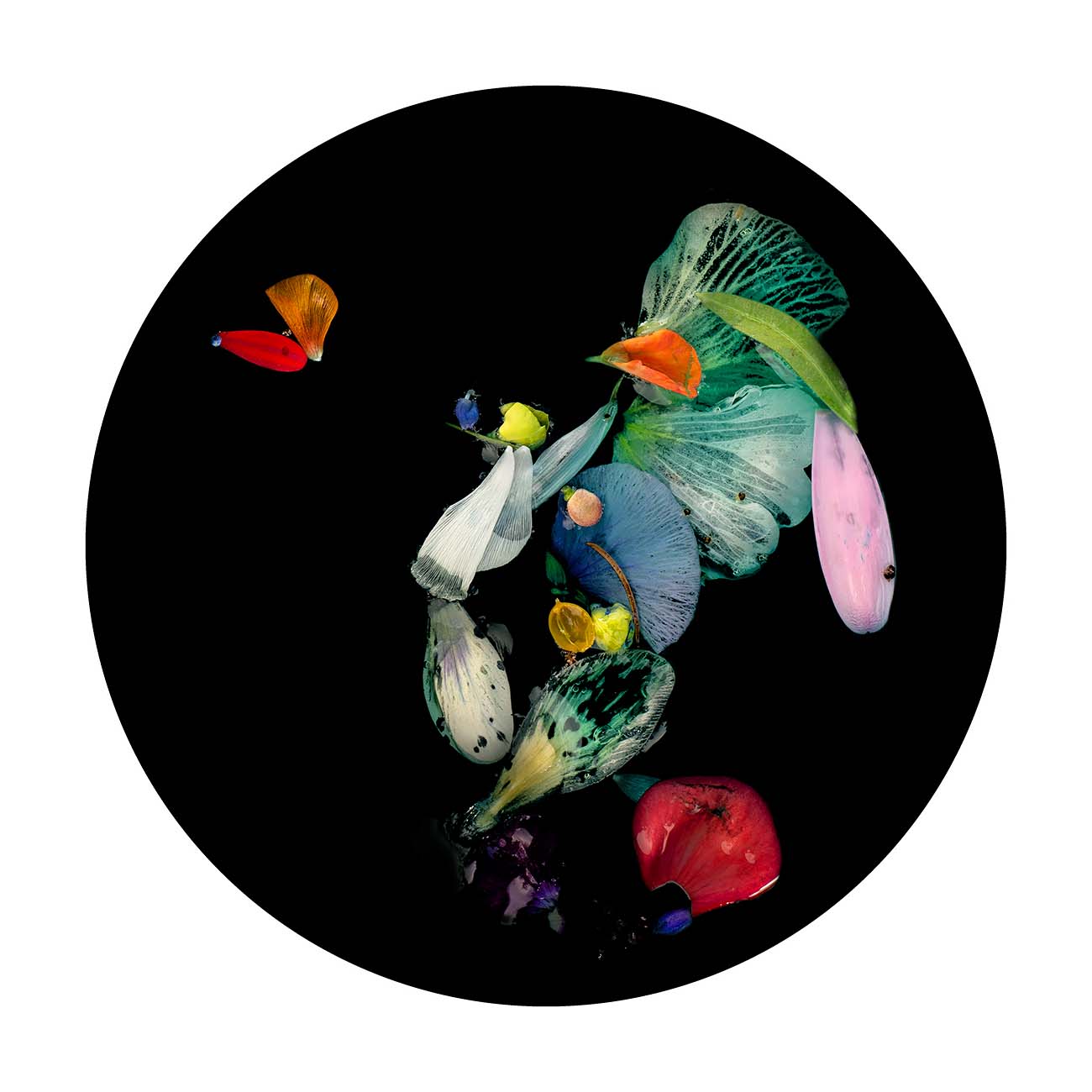 Eyes Are Dim from the series 'Introspective Studies' © Shira Gold
My work in Introspective Studies speaks to isolation at home, reflecting on what was, is, and what may come. As one day flowed into the next and everything felt circular, the forced parameters created a pause in which I could look inward and find expression for untouched thoughts and much needed personal healing.
Joan Haseltine (United States)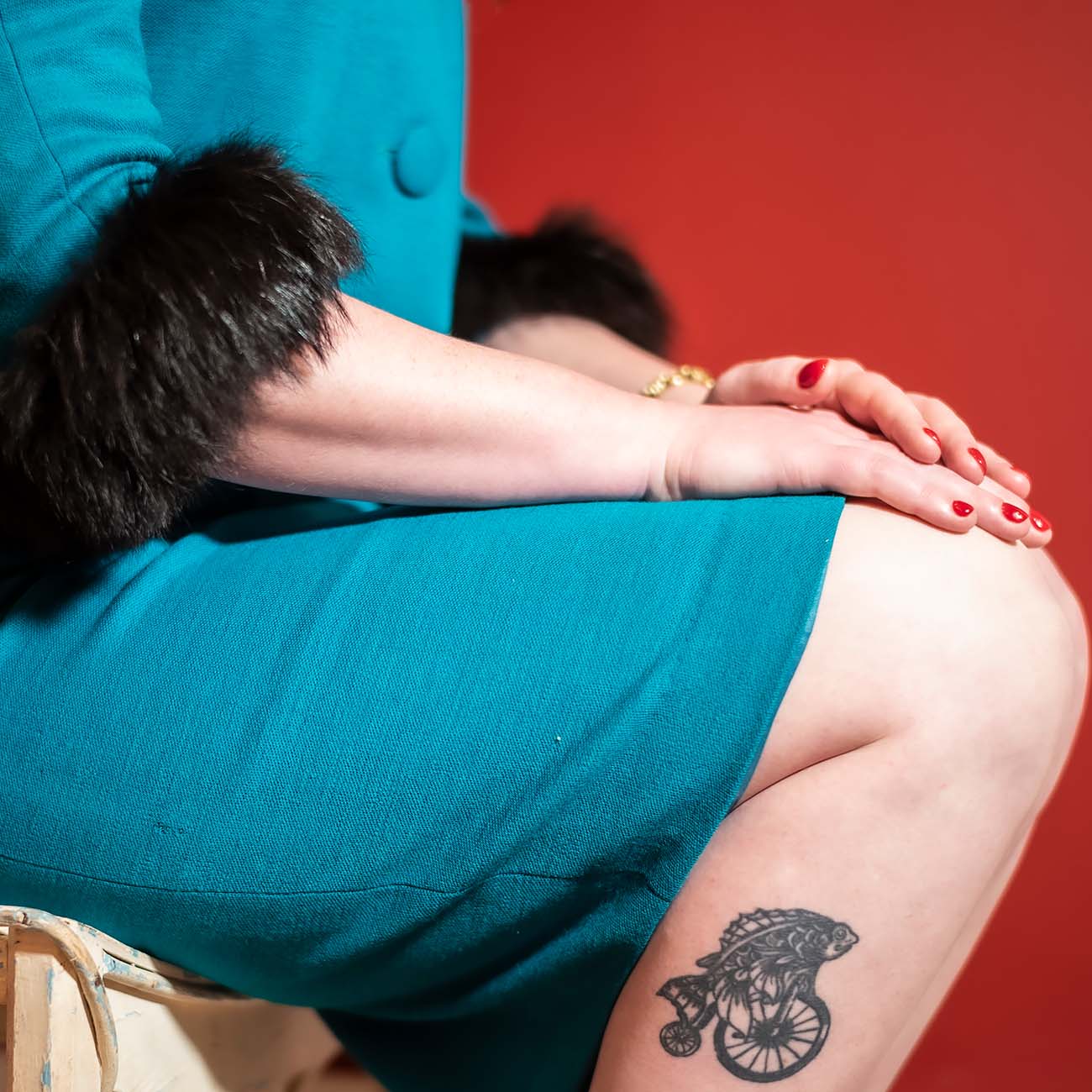 Tattoo from the series 'The Girl Who Escaped and Other Stories' © Joan Haseltine
The Girl Who Escaped and Other Stories
Some years after losing my husband I decided to reinvent my life, so I purchased a small ranch in Montana and a camera, neither of which I knew how to operate. I began visiting small towns at night. A woman standing alone on the streets after dark with a camera naturally aroused suspicion and distrust in these old Montana towns. I was stopped, questioned and even the police were called. I felt vulnerable and very alone. In my discomfort, I began imagining little stories of women in these settings. Women escaping loss, like me, or a myriad of other things: Fears, insecurities, a nefarious person, sadness, alienation, societal expectations, maybe even the police. Stories of women who feel trapped by circumstances or their own emotions.
All about Joan Haseltine
Diana Cheren Nygren (United States)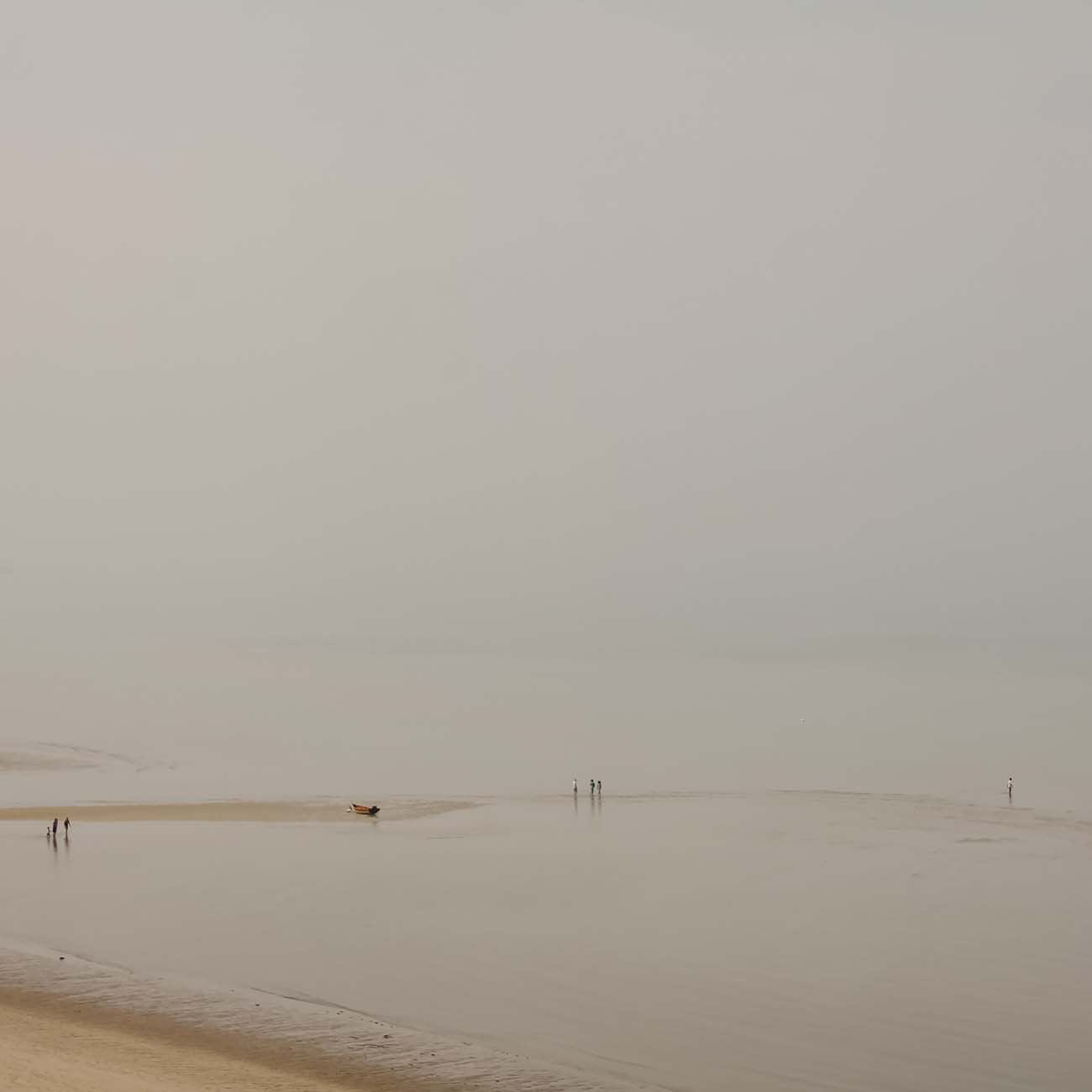 Sand from the series 'Through Sun and Fog' © Diana Cheren Nygren
All of the images in this series were taken on Cape Cod, on the beaches of the Outer Cape. It is a summer destination, but tends to be sparsely populated. I have spent a week here every summer on and off since I was a young girl. I have photographed many beaches worldwide, but these beaches remain special to me. There is a quiet melancholy to the beaches on the Outer Cape that is beloved to those who have grown up on them. Far from the glamour and ideal character of many beaches along Mediterranean and Caribbean shores, there is a quiet, often sad and overcast feel to these beaches. To love these beaches, is to embrace and connect with the imperfect as something precious. Water and sky meld gently together, grading from one soft hue to the next. Human figures, boats, are small against the vastness of the landscape. However small the human interventions against this canvas of open space, they are utterly harmonious with it. As the colors dissolve into each other, often into a single tone, there is a unity to the world and everything it encompasses. As subtle and understated, tinged with sadness, as the beaches of the Outer Cape may seem, to me there is a magic to them as well, an iridescent shimmering of promise and hope.
All about Diana Cheren Nygren
Miloš Nejezchleb (Czech Republic)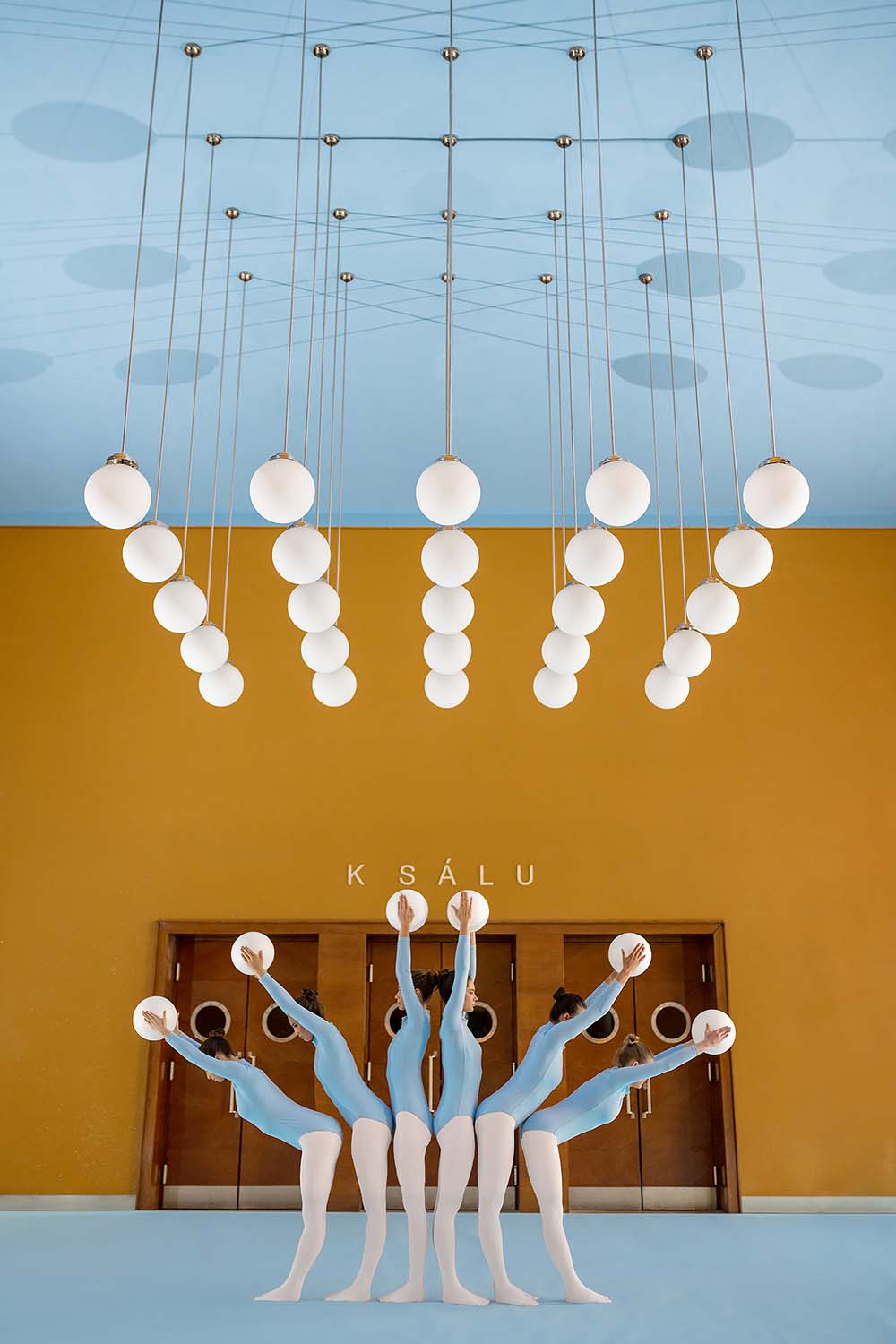 Moon for Sale #2 © Miloš Nejezchleb
Photo is part of Moon fo Sale series. The whole series is organized in two locations. More than 20 people worked on the project with me and the background of the topic is consumption.
All about Miloš Nejezchleb
Joseph-Philippe Bevillard (Ireland)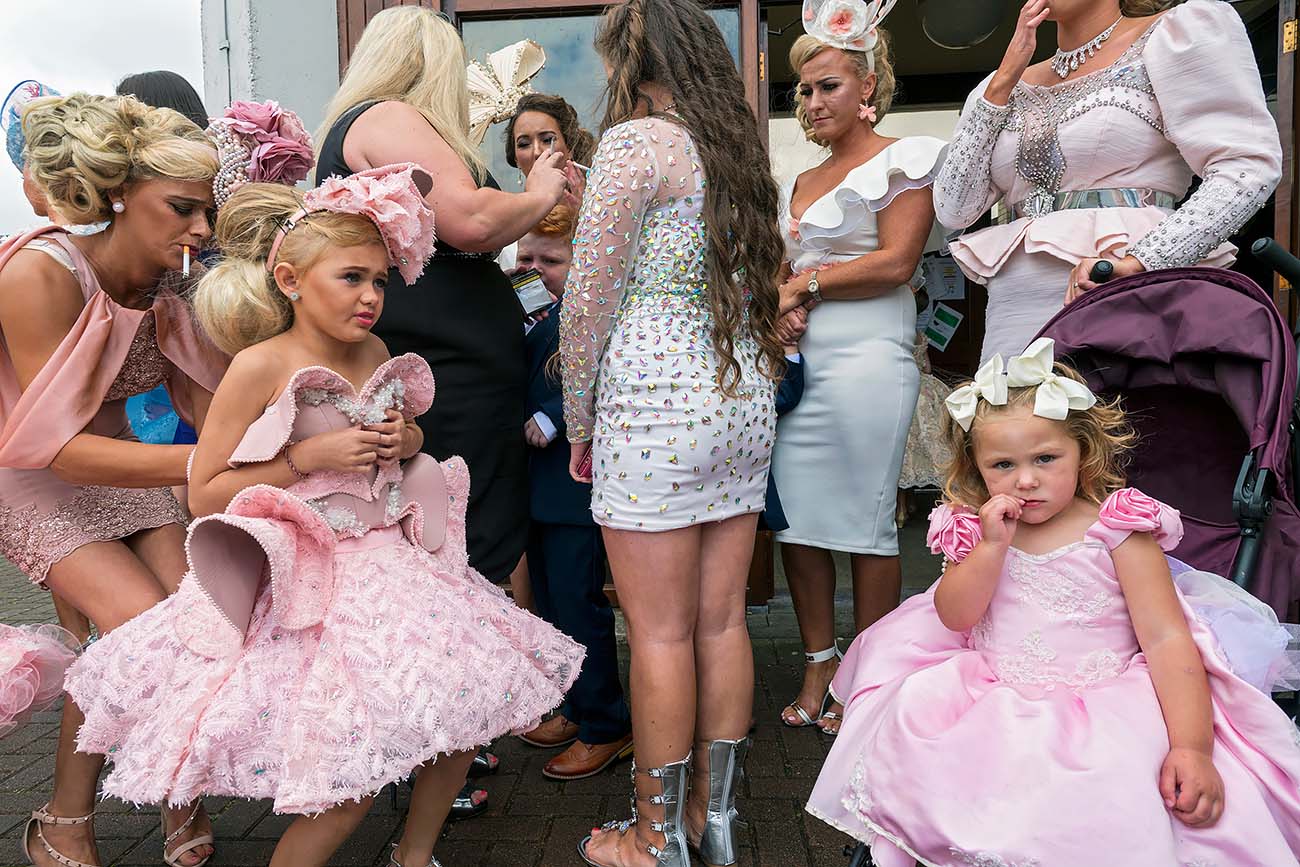 After Church Wedding, Wexford, Ireland 2019 from the series Mincéirs (a.k.a. Irish Travellers) © Joseph-Philippe Bevillard
Women and girls from all travelling communities usually congregate outside the church after a wedding. As part of their lifestyle and custom all members of the family are dressed in flamboyant style, the little girls mimic their mothers and older sibling's fashion. Hair pieces, high heels, full makeup, false tan and eye lashes is showcased with all ages.
All about Joseph-Philippe Bevillard
Kyle Everett Smith (United States)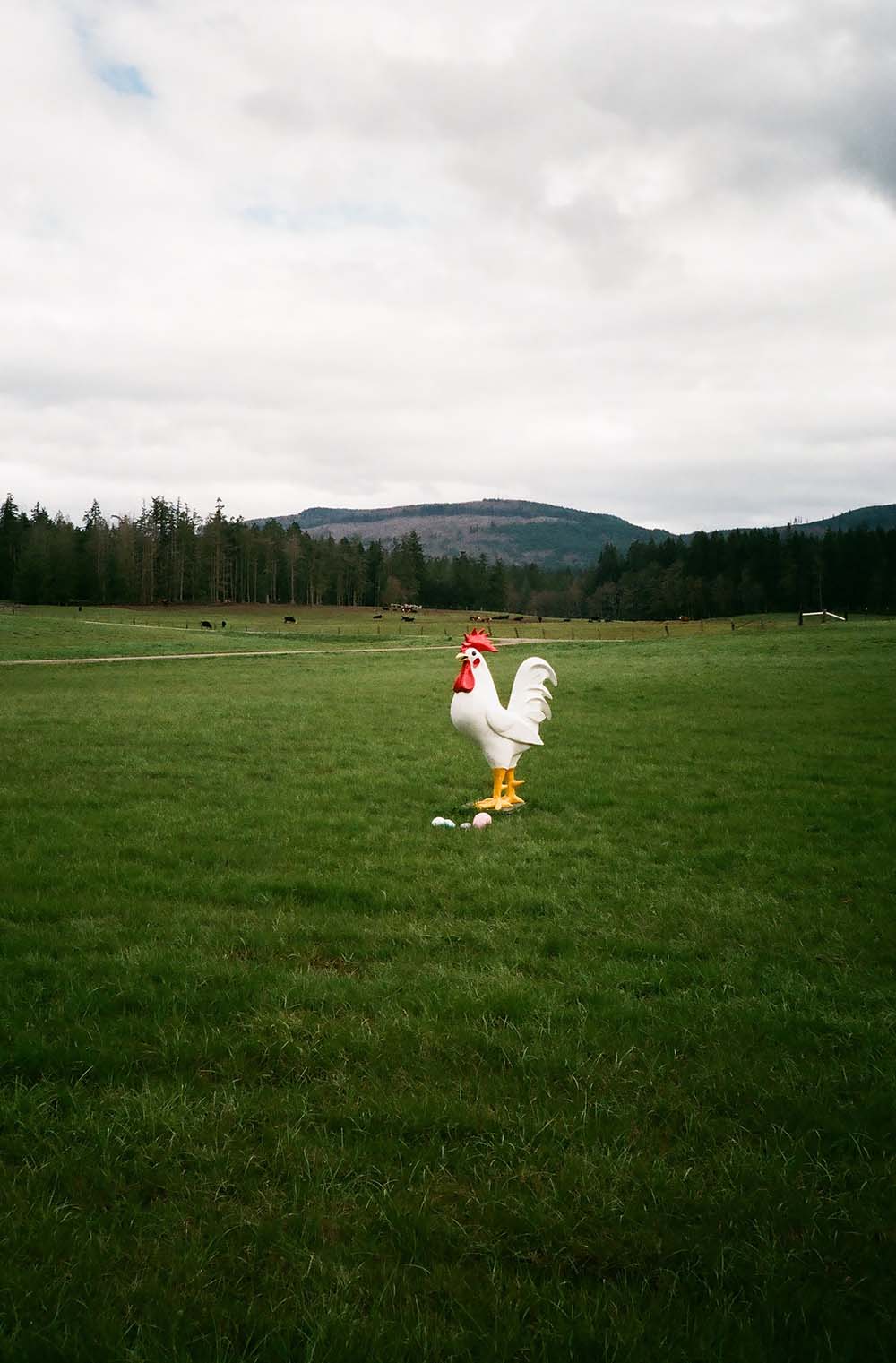 Elwha, Washington from the series Routine America © Kyle Everett Smith
The United States of America is a visually stunning environment. There's wilderness, sky scrapers, historic landmarks, great plains. All of these elements are staples of our country. These attractions outshine the majority of everything else. Your local church, barbershop, the cool old car down the street. Glorifying these iconic spaces takes away from the beauty that is in every state, city, and neighborhood across the country. The spaces that I call Routine America.
In this continuing series I search for that forgotten beauty. I transcribe the routine, the in-between spaces, into something that deserves being noticed. Mundane objects and landscapes are shown in the same emotion as these other desirable environments. There is something peaceful to say about having a routine. It will always be there. It is a constant that is often overlooked and underappreciated. This series is an attempt to show that importance and bring to light the charm in views that go overlooked too often.
All about Kyle Everett Smith
Bootsy Holler (United States)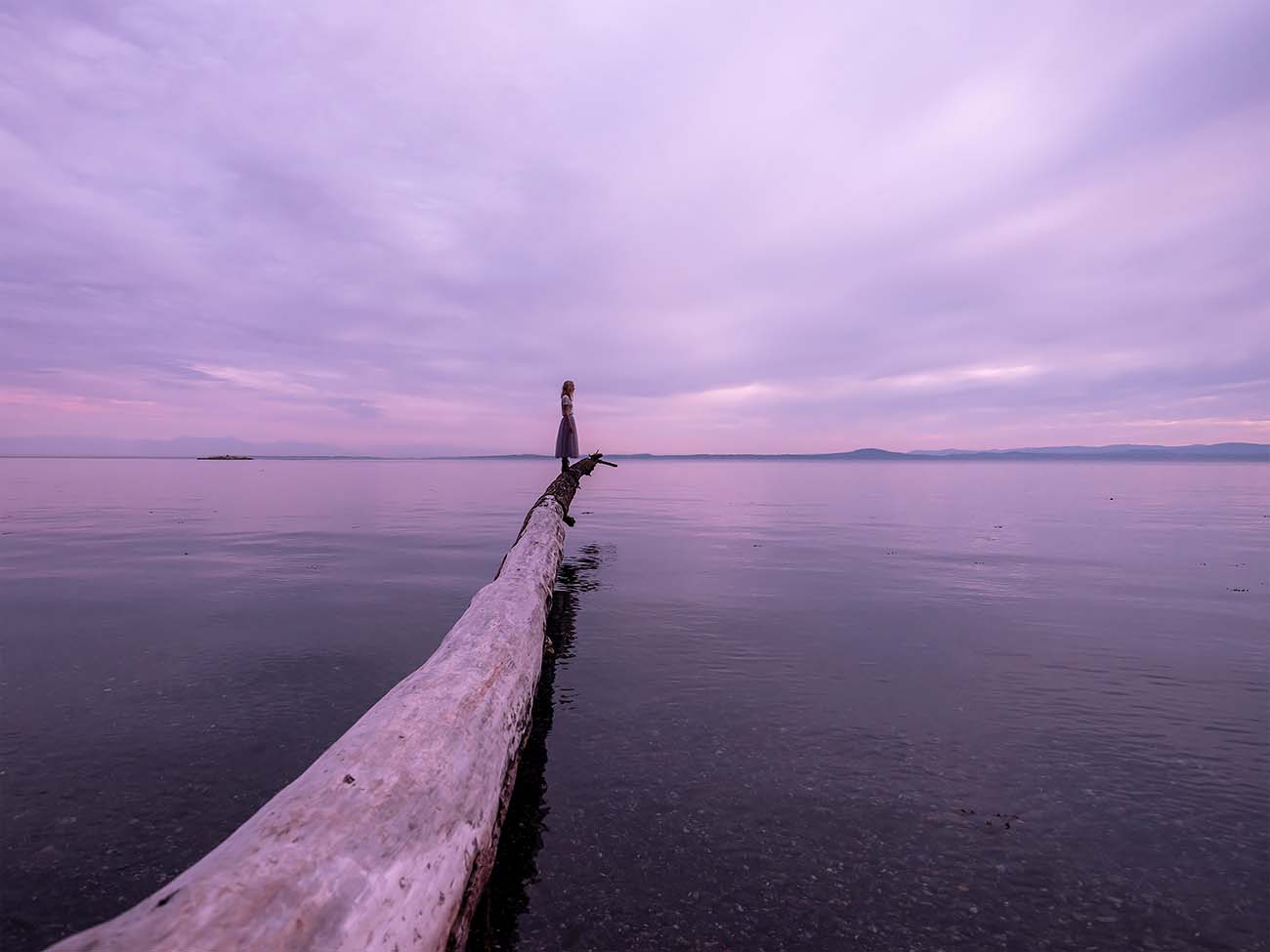 Andrews Bay 0823.2018 (place.date.time) from the series 'Without Words: grounded in nature' © Bootsy Holler
When I cannot speak, photography is my voice. 
My intent is to show that we all experience moments of the human condition: pain, joy, isolation, pleasure, loneliness, hope... And in them, we are not alone.  Because these feelings are universal.  Through my work I hope to bring our eyes to the truth and beauty of the world surrounding us during our darkest and happiest moments. I want to transcend - from paper to a feeling.
Graham Earnshaw (Australia)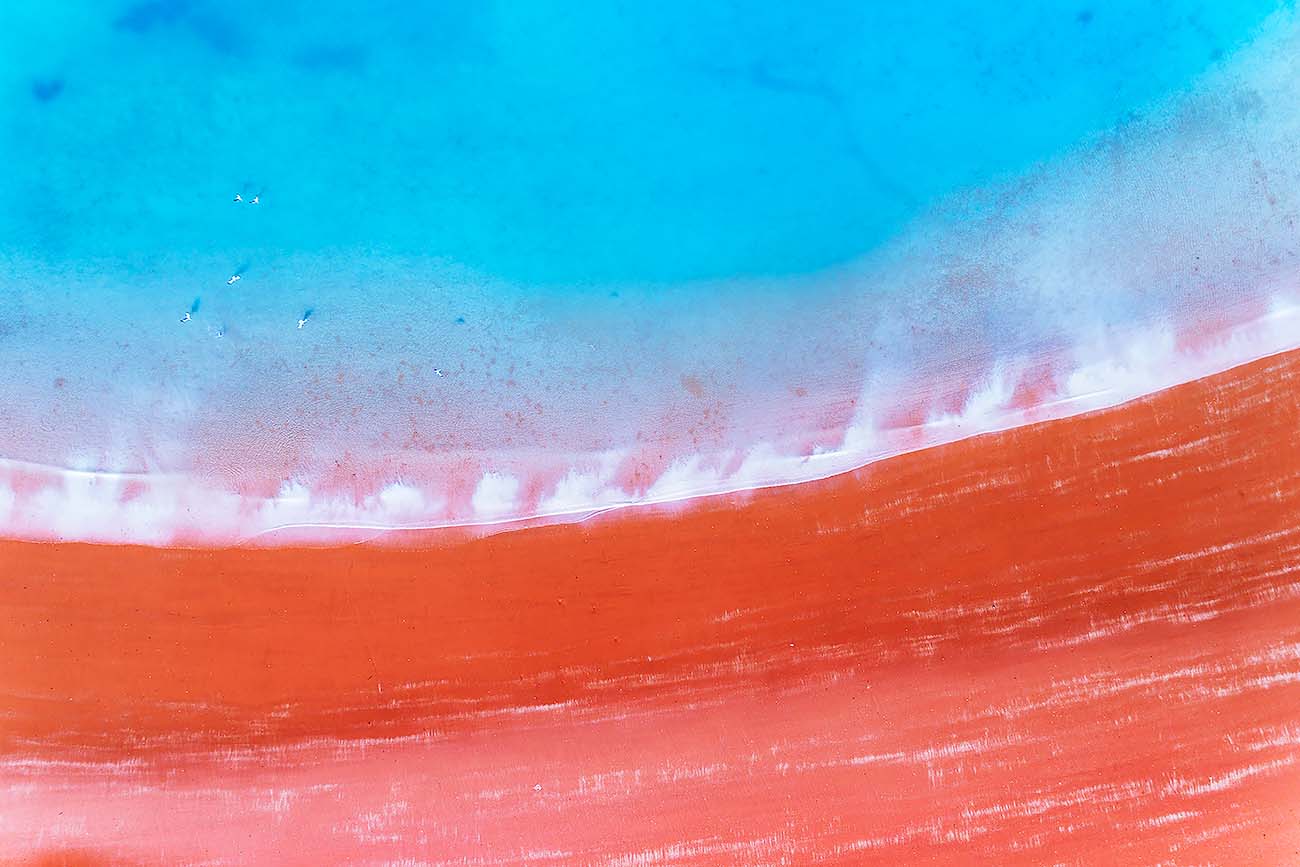 Colors of Broome from the series 'Colors of Broome From Above' © Graham Earnshaw
Looking down upon Roebuck Bay, Broome, Western Australia, with its stunning bold colours of the red pindan dirt clashing against the blues of the bay's salt water and white foam, with a small flock of seagulls adding a little texture. An absolutely unique and breathtaking part of our Mother Earth.
All about Graham Earnshaw
Natalia Koshevova (Russian Federation)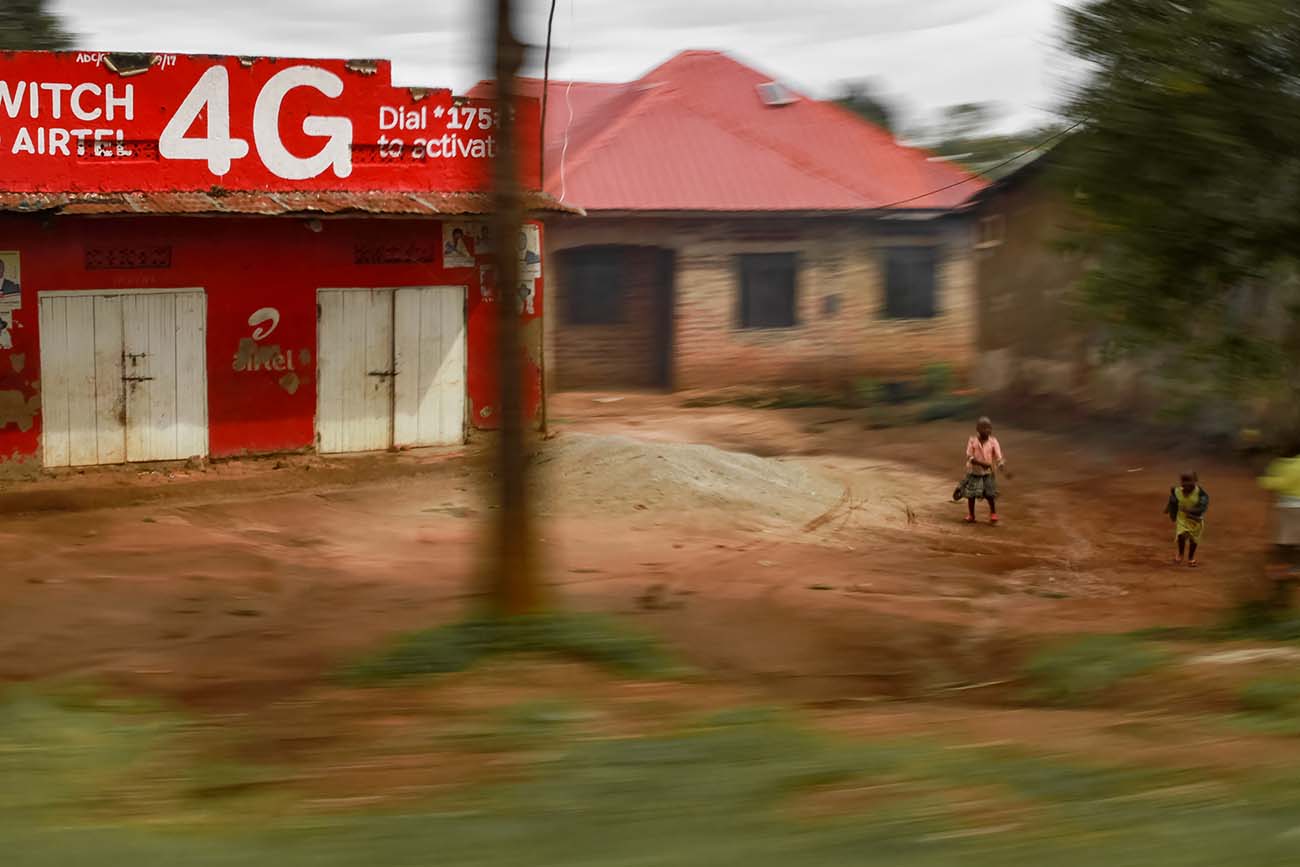 Colors of Uganda © Natalia Koshevova
View of Uganda from the car window.
Paul Gravett (Canada)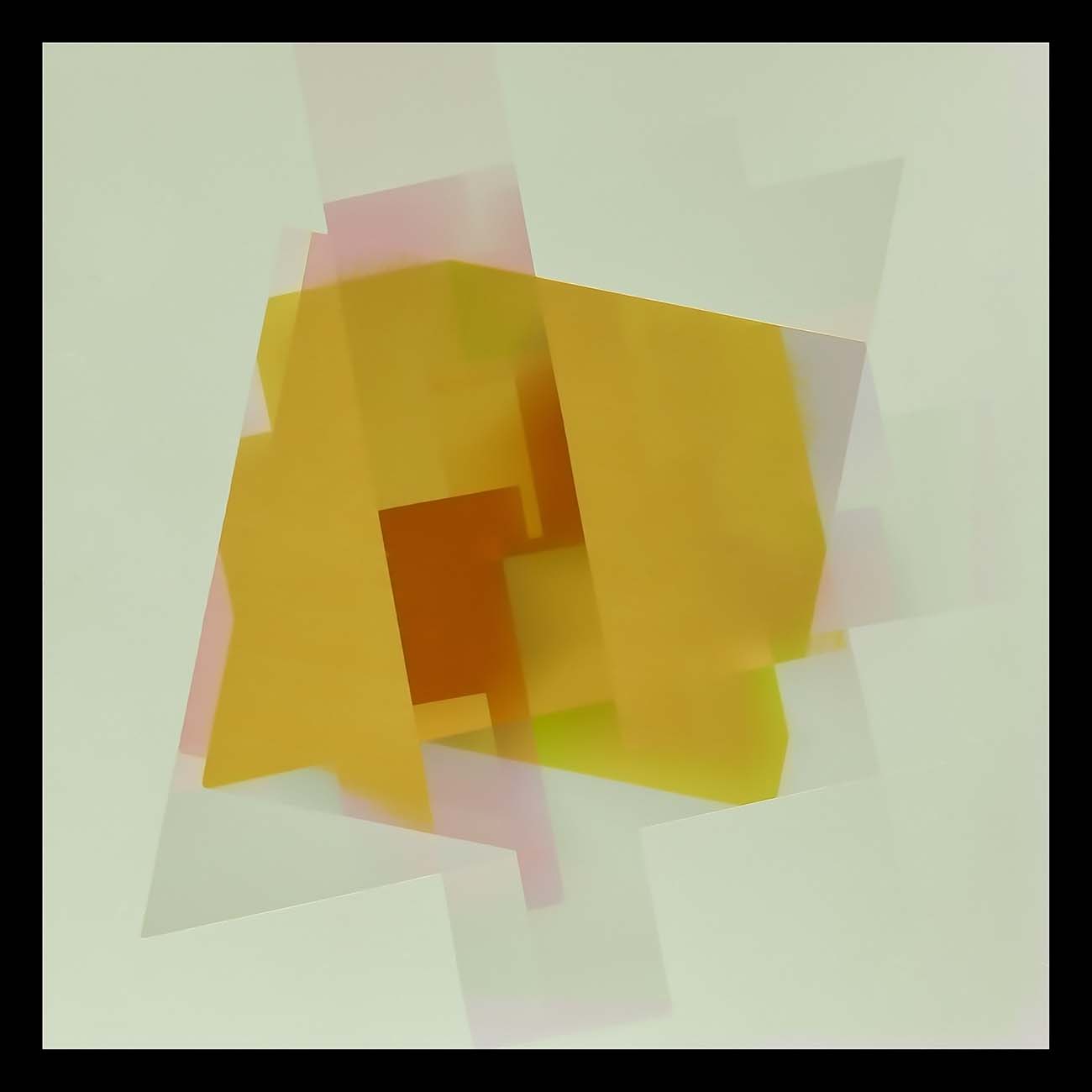 Colour Study 24 from the series 'Colour Studies' © Paul Gravett
Each Colour Study originates with photographs of papers and films, layered three to five deep on a stack of glass shelves. With the camera positioned directly above, each layer is photographed in focus as the others fall outside of the field of focus. The images are layered and blended to create abstractions that reference contemporary art, including pointillism, colour fields, opaque and transparent layers, collage, and textures. The experimental technique remains true to the original photographs as nothing is added or subtracted in the process - everything that makes up the final image originates from the original set of photographs.
All about Paul Gravett
Nicoletta Cerasomma (Italy)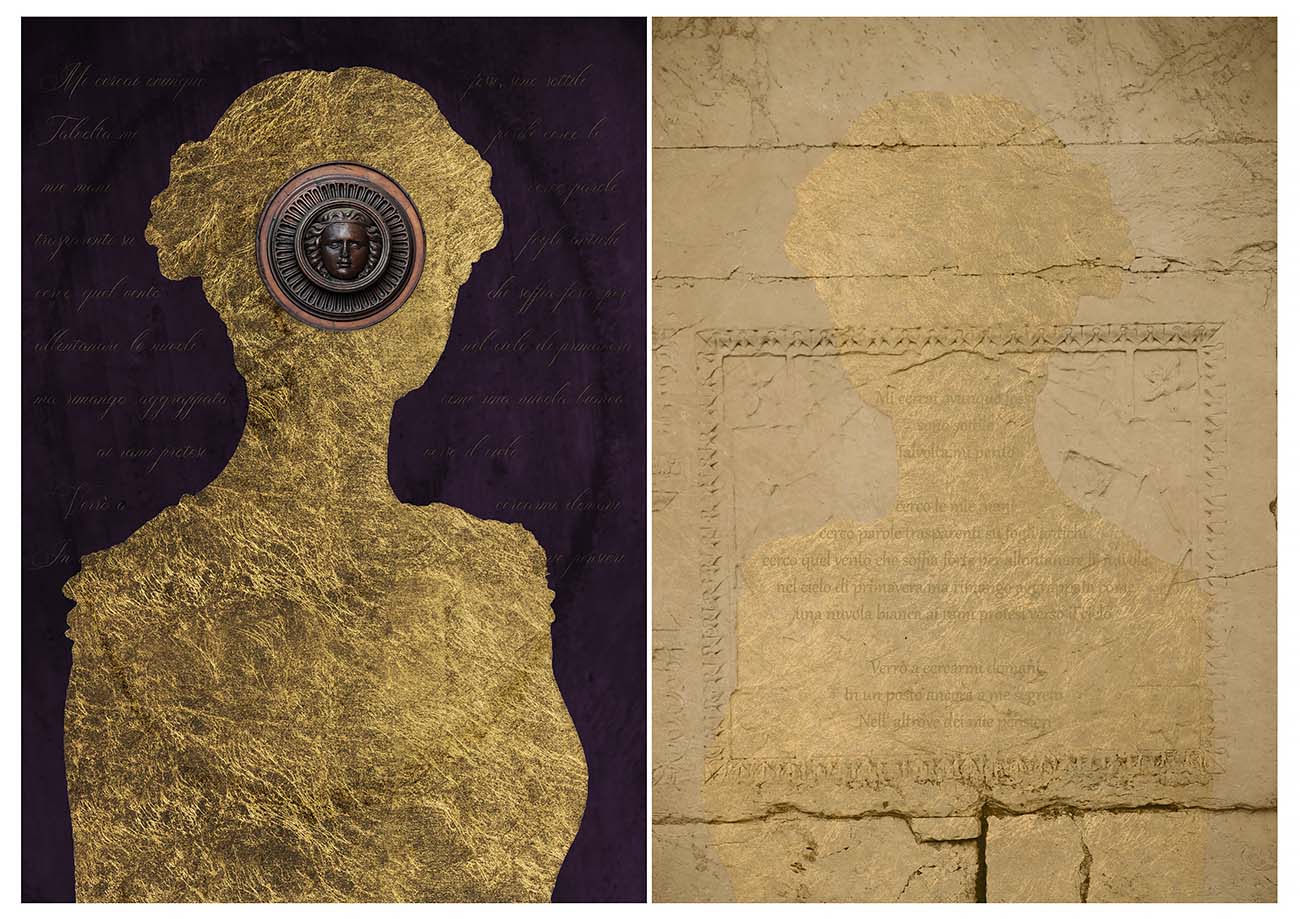 Fall of Giants from the series 'Tithe Muse' © Nicoletta Cerasomma
Teresa Bandettini, also known as Amarilli Etrusca, was one of the most talented eclectic woman of the XIX century, born in Lucca in 1763. She is well known as the intellectual dancer but she got an enormous success due mostly to her captivating and touching extemporization performances. Recalling the mythology of Ovid's Metamorphoses through the Medusa's stone mask, this diptych proposes a parallel between Greek myths told in Teresa Bandettini's poem "La Caduta De' Giganti" and Teresa Bandettini herself, an impressive character of her time who played an extraordinary role as poet and intellectual. Like the main characters of her tragedy "Fall of Giants", her fortune faded after her death.
All about Nicoletta Cerasomma
Robert Kloss (United States)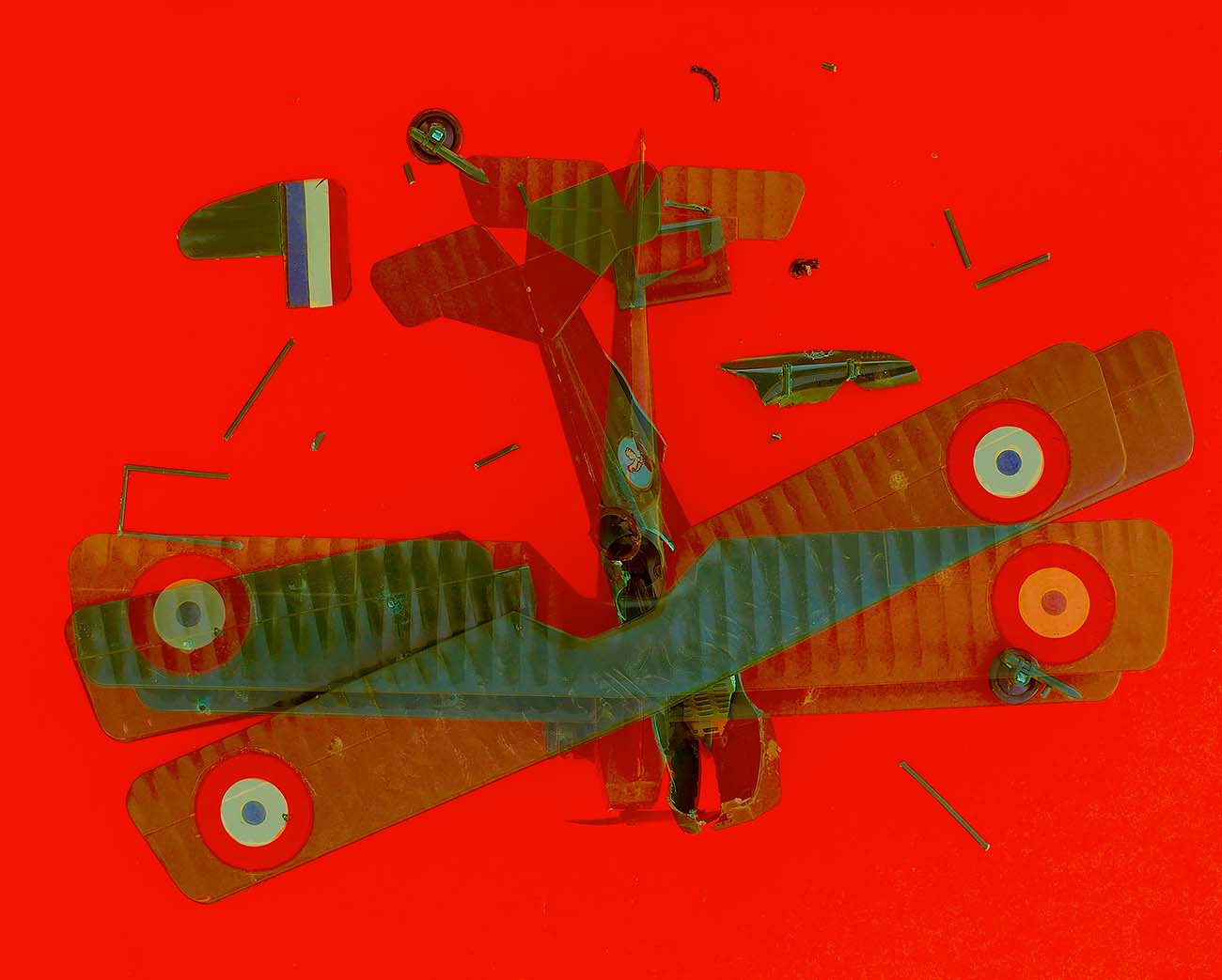 Bre'guet 14 Mash-up from the series Smash-up/Mash-up/Cut-up © Robert Kloss
For the Smash-up/Mash-up/Cut-up series of work I photograph plastic models I had made as a child on poster board in bright day-glo colors. The colors are selected to contrast with the models while also evoking the promise and freshness of childhood. I then smash and rephotograph them. Afterwards I sometimes combine the before and after photographs, other times I use just the smashed ones. This deconstruction of childhood illusions results in works using chance to create new art.
Joanna Borowiec (Poland)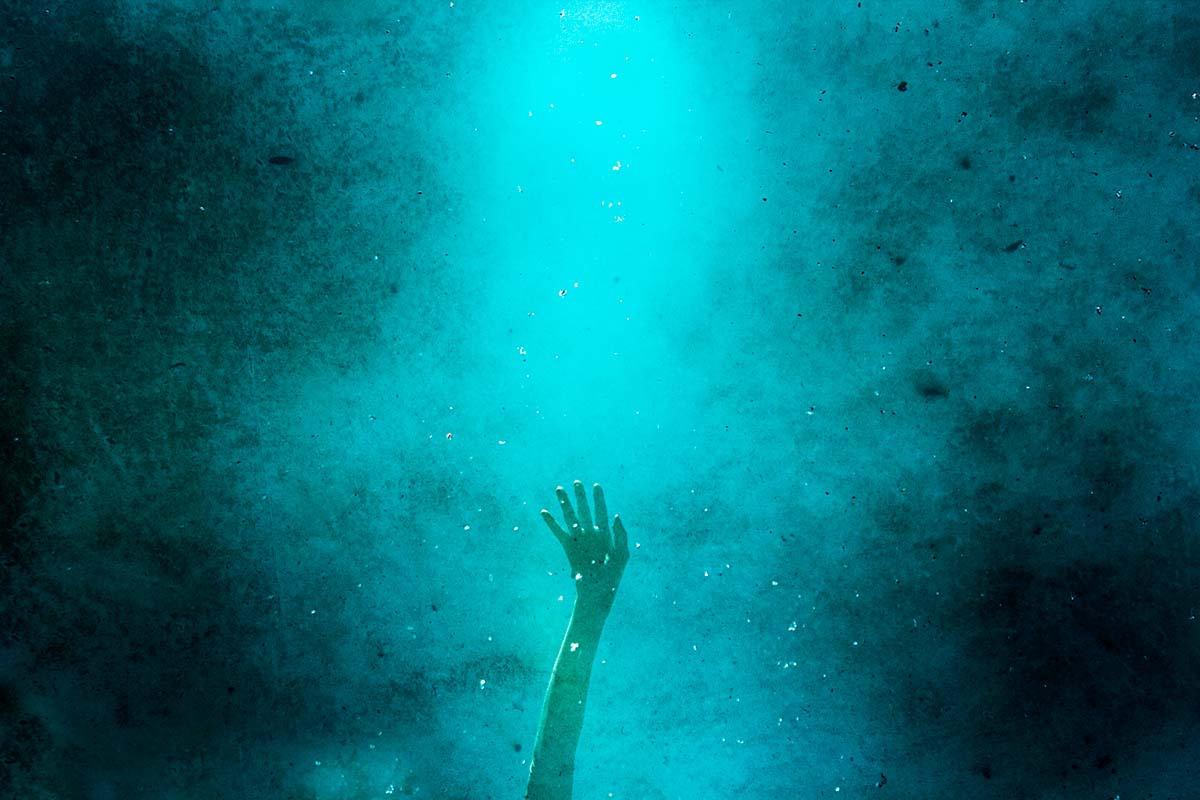 Freedom © Joanna Borowiec
The Freedom project illustrates the state of balance, harmony and lightness. It exudes breath and space. Picturesque images show the lack of restraint, imposed rules, ephemeral character and full freedom.
All about Joanna Borowiec