Our first ever All About Photo Awards invites photographers from around the world to unfold their visual emotions. In reference to Henri Cartier-Bresson's photo essay, The Mind's Eye outlines depth and thoughts behind each image.

Prizes:
Winners will receive $20,000 in cash awards, extensive press coverage and global recognition. The grand prize is $10,000, the 2nd prize is $5,000, the 3rd prize is $2,500, the 4th prize is $1,500 and the 5th prize is $1000! All winners will have their work showcased at Jules Maeght Gallery in San Francisco in May 2016. A selection of entrants of particular merit will also be invited to display their work in the Winners Gallery of www.all-about-photo.com.


Discover our incredible International Jury:

Frank Horvat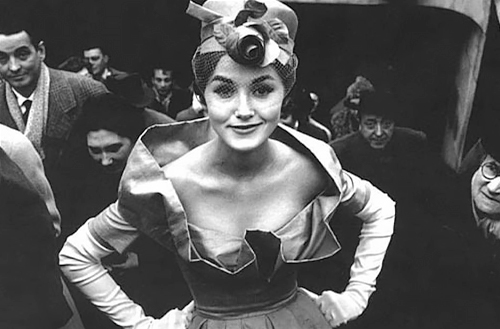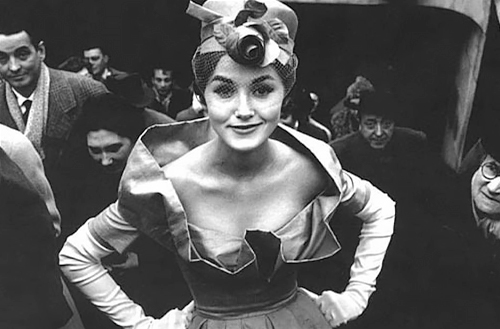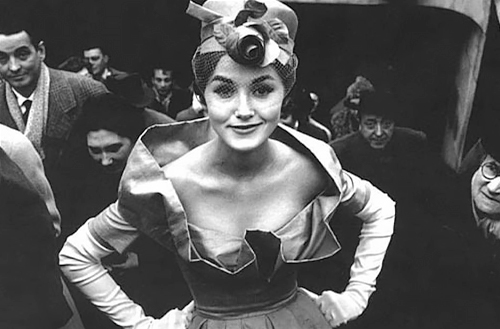 Frank Horvat is an internationally renowned fashion photographer, who has recently celebrated fifty years experience in the field. Throughout these years he has not only embraced fashion photography, but also been unafraid to experiment and adapt to new technologies, transcending the confines of photographic borders. His photography is diverse and considerably more complex than a cursory glance could reveal. He is perhaps best known for his spontaneity, trust and empathy, qualities that express themselves in his sophisticated photographs. Frank Horvat was born in Italy in 1928. He first started photographing at age fifteen with a 35 mm Retinamat camera, and moved to Milan to study art in 1947. By 1950 he was doing freelance work for Italian fashion magazines; Epoca published his first photographic essay in 1951. Horvat was one of the first artists to apply the 35mm film camera and reportage techniques to fashion art photography. He created a new and more realistic style that revolutionized the development of fashion-based photography in England, France, and the United States. He stylistically combined realism and artifice, movement, and inventive locations, which won him immediate success as a French fashion photographer. His photographs have appeared in leading European and American magazines including Life, Elle, Vogue, Harper's Bazaar, Glamour and Jardin des Modes from 1951-61. Horvat initially worked for the American picture agency, Magnum, but since he "posed" his subjects he left for Realities and Black Star. He moved to Paris three years later and currently divides his time between the city and the south of France. Horvat's work with French fashion photography has been exhibited around the world and can be found in the permanent collections of numerous prestigious museums including Bibliothèque Nationale, Musée National d'Art Moderne, Kunst-bibliothek, Museum of Modern Art, and the George Eastman House, and numerous other collections.
Ed Kashi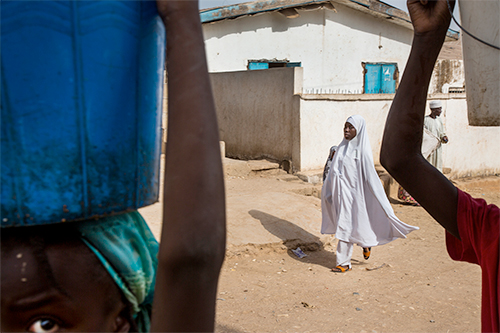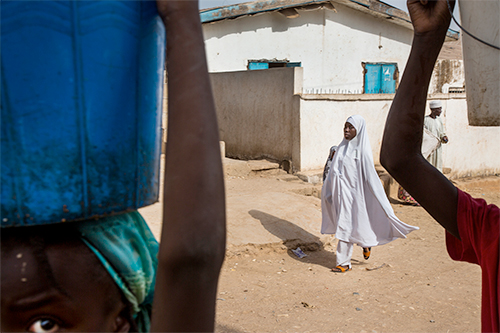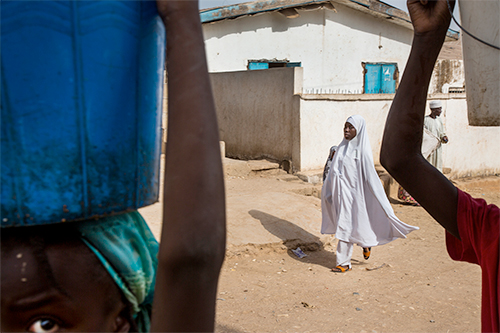 Ed Kashi is a photojournalist, filmmaker and educator dedicated to documenting the social and political issues that define our times. A sensitive eye and an intimate relationship to his subjects are signatures of his work. As a member of the prestigious photo agency VII, Kashi has been recognized for his complex imagery and its compelling rendering of the human condition. "I take on issues that stir my passions about the state of humanity and our world, and I deeply believe in the power of still images to change people's minds. I'm driven by this fact; that the work of photojournalists and documentary photographers can have a positive impact on the world. The access people give to their lives is precious as well as imperative for this important work to get done. Their openness brings with it a tremendous sense of responsibility to tell the truth but to also honor their stories." Kashi's images have been published and exhibited worldwide. Another of Kashi's innovative approaches to photography and filmmaking produced the Iraqi Kurdistan Flipbook with MediaStorm, which premiered on MSNBC.com in December 2006. Using stills in a moving image format, this creative and thought-provoking form of visual storytelling has been shown in many film festivals and as part of a series of exhibitions on the Iraq War at The George Eastman House. Also, an eight-year personal project completed in 2003, Aging in America: The Years Ahead, created a traveling exhibition, an award-winning documentary film, a website and a book which was named one of the best photo books of 2003 by American Photo. Along with numerous awards, including Second Prize Contemporary Issues Singles in the 2011 World Press Photo Contest, UNICEF's Photo of the Year 2010, a Prix Pictet 2010 Commission and honors from Pictures of the Year International, Communication Arts and American Photography, Kashi's images have been published and exhibited worldwide, and his editorial assignments and personal projects have generated six books. In 2008, Curse of the Black Gold: 50 Years of Oil in the Niger Delta was published, and June 2009, saw the publication of Kashi's latest book THREE, based on a series of triptychs culled from more than 20 years of image making. In 2002, Kashi and his wife, writer / filmmaker Julie Winokur, founded Talking Eyes Media. The non-profit company has produced numerous short films and multimedia pieces that explore significant social issues. The first project resulted in a book and traveling exhibition on uninsured Americans called, Denied: The Crisis of America's Uninsured.
Klavdij Sluban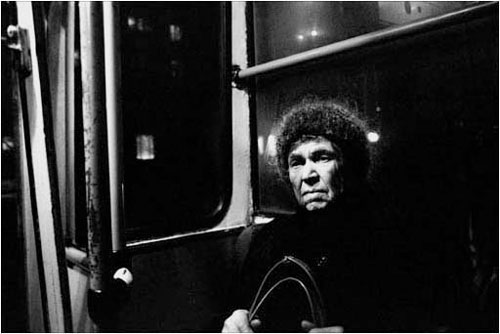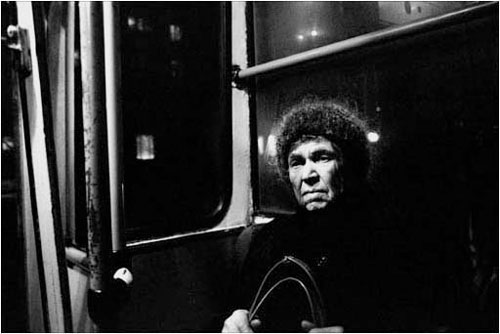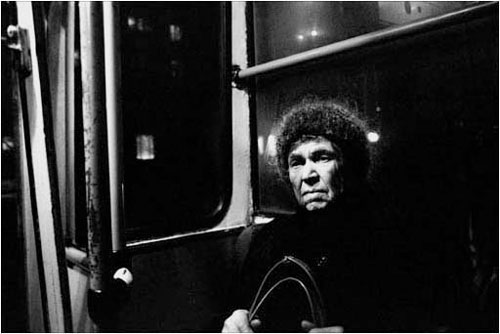 Winner of the European Publishers Award for Photography 2009, of the Leica Prize (2004) and of the Niépce Prize (2000), main French prize in photography, Klavdij Sluban is a French photographer of Slovenian origin born in Paris in 1963. He develops a rigorous and coherent body of work, nourished by literature, never inspired by immediate and sensational current affairs, making him one of the most interesting photographers of his generation. The Balkans, the Black Sea, the Baltic Sea, the Caribbean, Central America, Russia, China and the Antarctic (first artistic mission in the Kerguelen islands) can be read as many successive steps of an in-depth study of a patient proximity to the encountered real. His images have been shown in such leading institutions as the Metropolitan Museum of Photography of Tokyo, the Maison Européenne de la Photographie in Paris, the Rencontres d'Arles, the Museum of Photography in Helsinki, the Fine Arts Museum in Canton, the Musée Beaubourg, the Museum of Texas Tech University... His many books include East to East (published simultaneously by Actes Sud, Dewi Lewis, Petliti, Braus, Apeiron & Lunwerg with a text by Erri de Luca), Entre Parenthèses, (Photo Poche, Actes Sud), Transverses, (Maison Européenne de la Photographie) and Balkans - Transit, with a text by François Maspero (Seuil). Since 1995, Sluban has been photographing teenagers in jails. In each prison he organizes workshops with the young offenders to share his passion. First originated in France, in the prison of Fleury-Mérogis with support from Henri Cartier-Bresson during 7 years, as well as Marc Riboud and William Klein punctually. This commitment was pursued in the disciplinary camps of Eastern Europe -Serbia, Slovenia, Ukraine, Georgia, Moldavia, Latvia - and in the disciplinary centres of Moscow and St Petersburg as well as in Ireland. From 2007 to 2012, Sluban has been working in Central America with imprisoned youngsters belonging to maras (gangs) in Guatemala and Salvador. In 2015, he started photogrphing imprisoned teenagers in Brazil. In 2013, the musée Niépce showed a retrospective of K.Sluban's work, After Darkness, 1995-2012. In 2015/16, he was awarded the Villa Kujoyama Residence in Kyoto, Japan.
Julia Fullerton-Batten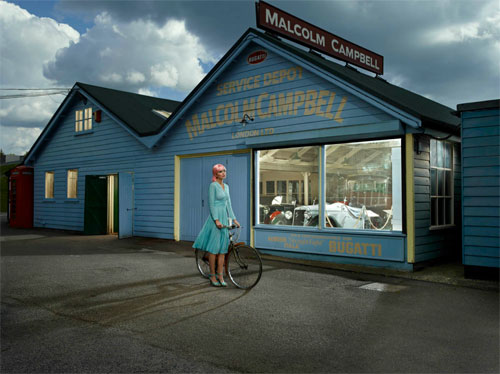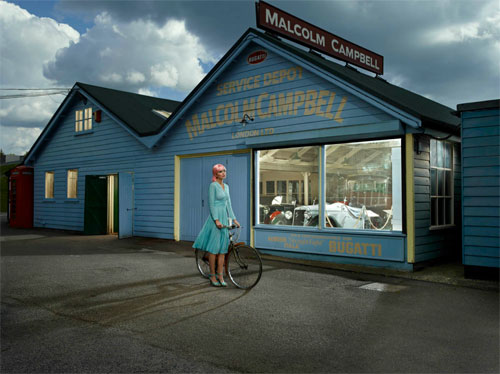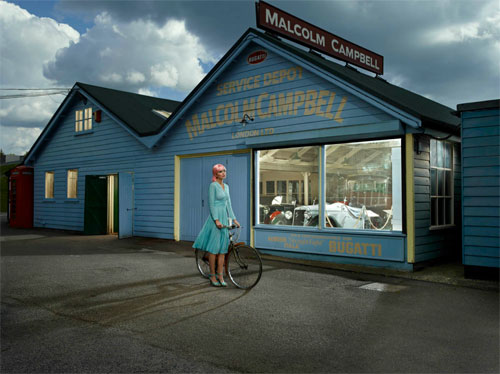 Julia is a world-wide acclaimed and exhibited fine-art photographer. She has had portraits commissioned by the National Portrait Gallery, that are held in permanent collection. She is a winner of the HSBC Fondation pour la Photographie award and a Hasselblad Master. Her images are on the front covers of 'A Guide to Collecting Contemporary Photography' (Thames and Hudson, 2012) and Eyemazing Magazine. She is widely sought after as a judge for adjudicating at prestigious international photographic competitions and as a speaker at international events. The foundation of her success as a fine-art photographer was 'Teenage Stories' (2005), an evocative narrative of the transition of a teenage girl to womanhood. It portrays the different stages and life situations experienced by an adolescent girl as she grapples with the vulnerability of her teenage predicament - adjustments to a new body, her emotional development and changes in her social standing. Her book 'Teenage Stories' was published in 2007. This success was followed by other projects illuminating further stages a teenager experiences to becoming a woman - In Between (2009) and Awkward (2011). Julia freely admits to many of her scenes being autobiographical. This was even more so the case with her next project, Mothers and Daughters (2012). Here she based the project on her own experiences in her relationship with her mother, and the effects of her parents' divorce. Unrequited love - A Testament to Love (2013) - completes Julia's involvement with the female psyche, illustrating poignantly the struggles experienced by a woman when love goes wrong. Again there is no happy end, the woman is left with the despair of loneliness, loss and resignation. More recently, Julia has shot a series of projects where she has engaged with social issues. Unadorned (2012) takes on the issue of the modern Western society's over-emphasis on the perfect figure, both female and male. For this project she sourced overweight models and asked them to pose in the nude in front of her camera against a backdrop similar to that of an Old Master's painting, when voluptuousness was more accepted than it is now. 'Blind (2013)' confronts the viewer with a series of sympathetic images and interviews with blind people, some blind from birth, others following illness or an accident. Sight being one of mankind's essential senses and her career being absolutely dependent on it, Julia hoped to find answers to her own personal situation if she were ever to become blind. Her most recent project, In Service (2014), exposes some of the goings-on behind the walls of the homes of the wealthy during the Edwardian era in the UK (1901 - 1911). Millions of poorer members of society escaped poverty by becoming servants in these homes, where it was not only hard work, but they were often subjected to exploitation and abuse. Julia's very distinctive style of fine-art photography is epitomised by her use of unusual locations, highly creative settings, street-cast models, and accented with cinematic lighting. She insinuates visual tensions into her images, and imbues them with a hint of mystery, that combine to tease the viewer to re-examine the picture continuously, each time seeing more content and finding a deeper meaning with every viewing. Major events in which she has recently participated include Fotografiska, Stockholm; Noorderlicht, International Festival of Photography, Kristiansund, Norway; Dong Gang Photo festival, Korea; Daegu Photo Biennale, Korea; Museo Thyssen-Bornemisza and Fundacion Caja, Madrid; Pompidou Center, Paris; Shanghai International Photographic Art Exhibition; Hereford Photo Festival; The Museum of Contemporary Art Shanghai (MOCA Shanghai). Guest Speaker - National Geographic Seminar in Washington DC; Fotografiska, Stockholm, and Noorderlicht, Norway.
Cara Weston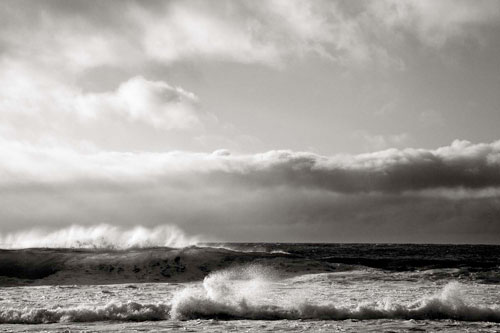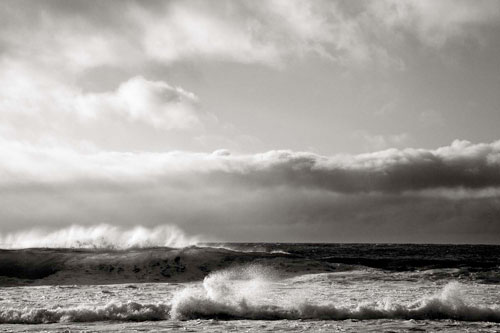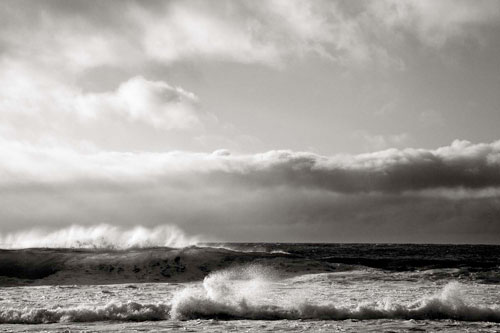 Giving my spirit time to breathe in order to capture the ephemeral richness of light is my meditation practice. Seeing is more than just observation, it is the recognition of each element in a scene for its own purpose; honoring its existence and how it contributes to the greater whole. As a photographer I am constantly drawn to the subtleties of the world around me and how they play against each-other in moments of contrast. I am blessed to have always had photography in my life. By heritage, by inclination and by emotional immersion the images I produce are to satisfy my own need to create and they exist in the hope that others will join me in the journey.
Jules Maeght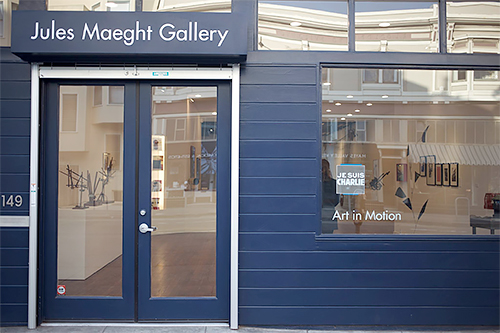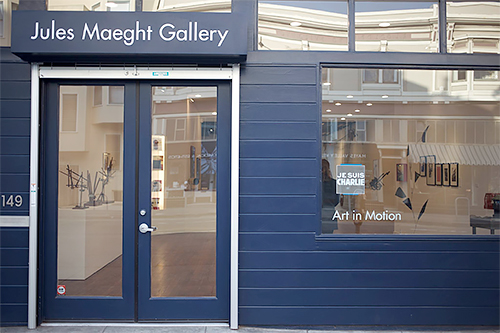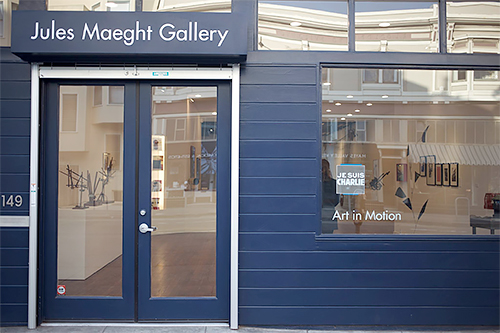 Jules Maeght is a specialist of art editions and publications. He opened his first gallery in Hayes Valley San Francisco in November 2014. Pioneering and exploring new vistas, he continues the family legacy of passion, adventure, and a commitment to artists and creative experimentation. Along with his partner and wife Amélie, they will work to combine modernist artists alongside contemporary Bay-Area and international artists with provocative and engaging new exhibitions and programs. As a third generation art dealer, Jules Maeght has followed the path of his grandfather and father; both dealers, printers, publishers, collectors and friends of many great European and American artists of the 20th century. Today the family business also includes the Galerie Maeght in Paris directed by his sister Isabelle, the publishing house Maeght Editeur and print shop Arte that Jules manages, a private art collection and the Fondation Marguerite et Aimé Maeght in Saint Paul de Vence, in the hills above Nice.
Ami Vitale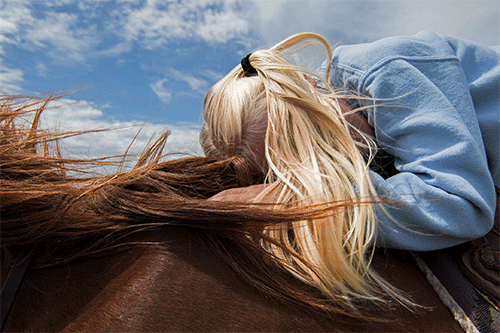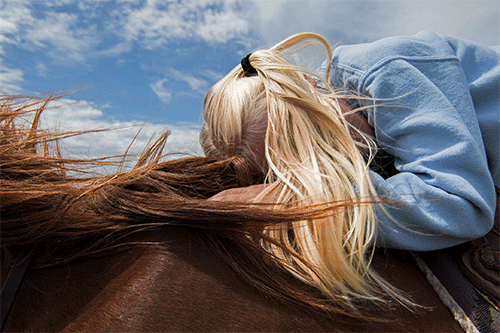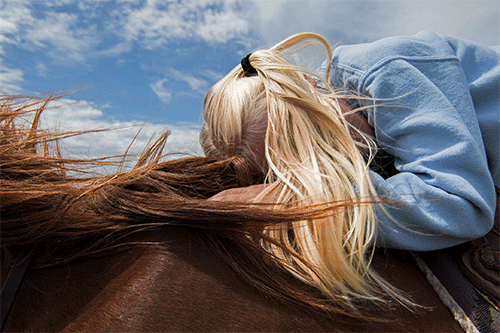 Nikon Ambassador and National Geographic magazine photographer Ami Vitale has lived in mud huts and war zones, contracted malaria, and donned a panda suit-all in keeping with her philosophy of "living the story." She has traveled to more than 90 countries, bearing witness not only to violence and conflict, but also to surreal beauty and to the enduring power of the human spirit. Recently, she has turned her lens to compelling wildlife stories, such as returning critically endangered captive born species, like the giant pandas back to the wild and documenting the plight of the last four northern white rhinos. Her photographs have been commissioned by nearly every important international publication and been exhibited around the world in museums and galleries. She is a founding member of Ripple Effect Images, a collective of scientists, writers, photographers and filmmakers with a mission of creating powerful stories that illustrate the very specific issues facing women in developing countries. She is also on the Photojournalism Advisory Council for the Alexia Foundation, a nonprofit organization that supports photographers through grants, scholarships and special projects. Ami is has been the subject of a ten-part television series for the National Geographic Channel. She is represented as a speaker for National Geographic Speakers Bureau and frequently gives lectures and workshops throughout the Americas, Europe, and Asia.
Ann Jastrab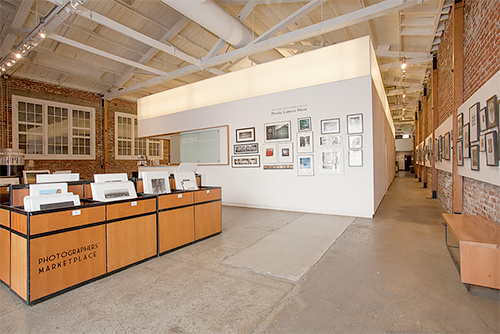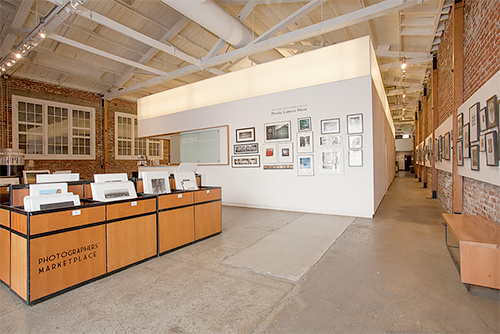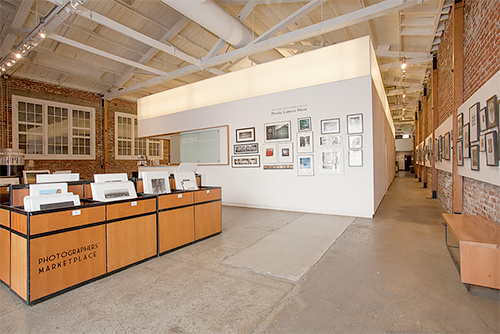 Ann M. Jastrab is currently the gallery director at RayKo Photo Center located in the SOMA arts district in San Francisco near SFMOMA and the Yerba Buena Arts Center. RayKo is a comprehensive photographic facility with rental darkrooms, digital labs, studio and galleries that has been serving the San Francisco Bay Area for over 20 years. RayKo Gallery serves to advance public appreciation of photography and create opportunities for regional, national and international artists to create and present their work. RayKo Gallery offers over 1600 square feet of exhibition space and presents eight to ten exhibitions yearly with many nationally recognized artists; there is also a section of the gallery called The Marketplace that is reserved for Bay Area artists and displays a wide variety of photographic work. RayKo also has a thriving artist-in-residence program. Besides being a curator, Ann Jastrab, MFA, is a fine art photographer, master printer, and teacher as well. Ann has curated many exhibitions for RayKo as well as juried exhibitions for the San Francisco Arts Commission, the Academy of Art in San Francisco, Artspan, SFAI, the Center for Fine Art Photography, and other national and international venues outside of San Francisco. She has reviewed portfolios at the Seoul International Photography Festival in Korea, Fotofest, Photolucida, GuatePhoto, Review Santa Fe, Review LA, PhotoAlliance (Our World), SPE, Medium, Palm Springs Photo Festival, Filter, Lishui International Photography Festival in China, and Click646 as well as being a juror for Critical Mass. She has also been teaching courses at the Maine Media Workshops (formerly the Maine Photographic Workshops) in Rockport, Maine since 1994. Ann is always looking for new artists for the gallery, both for solo shows and group shows. She is most interested in seeing documentary projects, fine art photography, alternative processes/historical process work, and also work made with traditional film cameras as well as plastic and pinhole cameras. Ann is not interested in seeing work that is obviously digitally manipulated. Ann can offer exhibition opportunities as well as resident artist possibilities.
Keiichi Tahara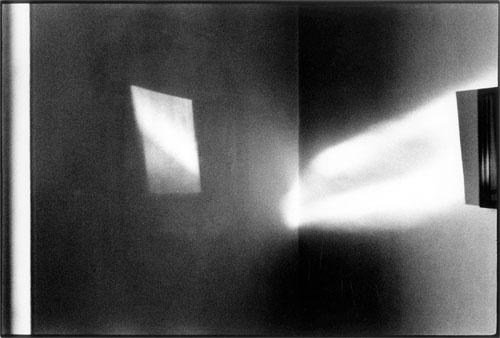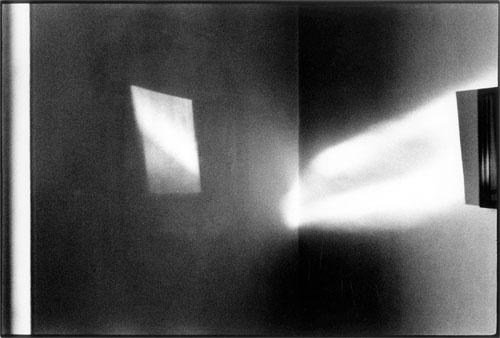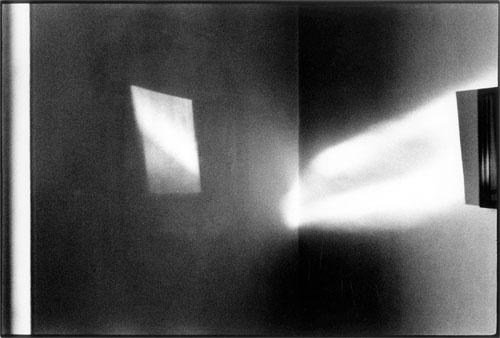 Tahara was born in Kyoto. He learned photographic techniques at an early age from his grandfather, who was a professional photographer. In 1972 in France, he encountered a sharp, harsh and piercing light that he had never experienced in Japan while he was traveling Europe with Red Buddha Theater, where he was a lighting and visual technician. Since then, he remained in Paris for next 30 years and started his career as a photographer. His first series of work "Ville (City)" (1973-1976) captured the unique light in Paris in black-and-white photography. His next series of work "Fenêtre (Windows)" (1973-1980) awarded the best new photographer by Arles International Photography Festival in 1977 and he moved into the limelight.The following year, he started the new series "Portrait" (1978), then "Eclat" (1979-1983) and "Polaroid" (1984) and received number of awards such as Ihei Kimura award (1985). His morphological approach to light has extended to sculpture, installations, and other various method crossing over the genre of photography. In 1993, in moat of the Castle of Angers (1993), the first light sculpture in France, "Fighting the Dragon" (1993) was installed. His representative work is Garden of Light (Eniwa, Hokkaido, 1989) where light sculptures are installed in a public space that is covered by a meter of snow six months of the year. The light changes in response to music and presents a space of poetic dimensions. Based on the same concept, in the year 2000, Echos du Lumières was installed in the Canal Saint-Martin, commissioned as a public space project by the City of Paris. The spectacle colors from the prisms illuminate the stone wall synchronizing with the sounds. Others are permanent outdoor installation "Niwa (Garden)" at the Photography Museum in Paris (Maison Europeenne de la Photographie) in 2001, " Prtrail de Lumiere" installation as a part of European Capital of culture event " Lille 2004" in 2004, and " Light Sculpture" exhibition at Tokyo Metropolitan Teien Art museum in 2004. In 2008, Ginza 888 building was built by his total produce, art direction of the Museum of Islamic Art and he published a photography book. Tahara continues to produce a number of light installation projects in urban spaces.
Sandrine Hermand-Grisel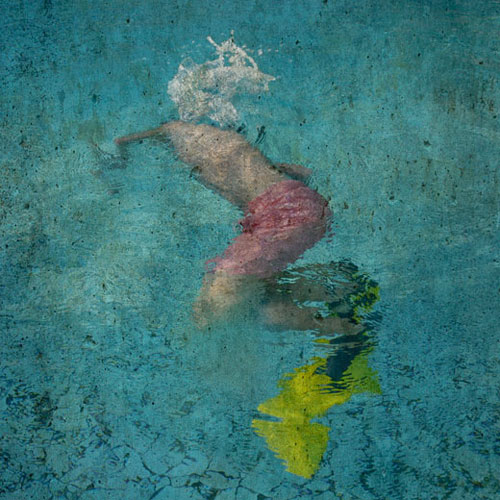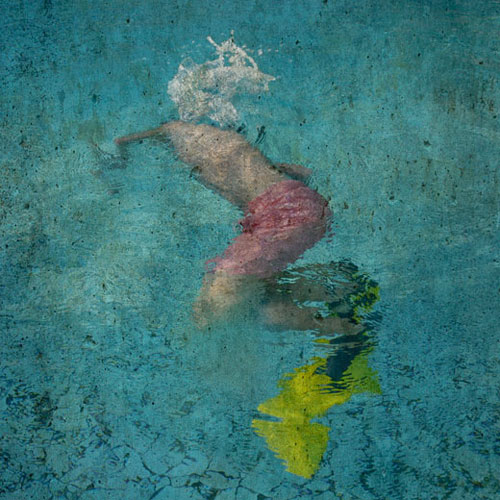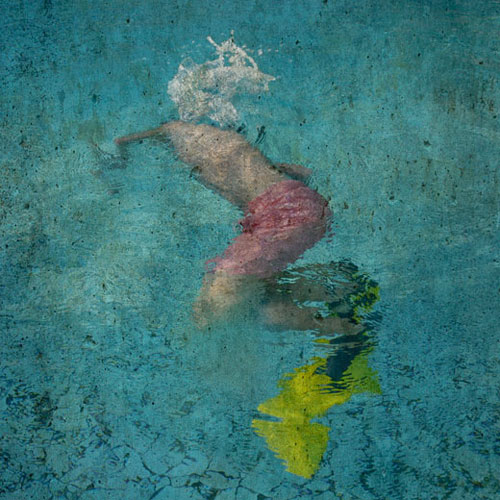 Born and raised in Paris France, Sandrine Hermand-Grisel fell in love with photography at an early age but it was only after obtaining a degree in International Law that she decided to dedicate her life to her real passion. Influenced by her late mother's sculptures and her husbands paintings and films, she worked on several personal projects before her series Nocturnes was recognized in 2005 by Harry Gruyaert, Bertrand Despres and John Batho for the Prix Kodak de la Critique Photographique. In 2006 she moved with her family to the United States and began experimenting landscape photography with her series Somewhere and On the road. In 2013, she created the acclaimed website All About Photo and now spends most of her time discovering new talents while still working on personal projects.