Country: France | Born: 1923
Marc Riboud is born in 1923 in Lyon. At the Great Exhibition of Paris in 1937 he takes his first pictures with the small Vest-Pocket camera his father offered him. During the war, he took part in the Vercors fights. From 1945 to 1948 he studies engineering and works in a factory. After a week of holiday, during which he covers the cultural festival of Lyon, he drops his engineering job for photography.

In 1953, he publishes his famous « Eiffel Tower's painter » photograph in Life magazine and joins Magnum agency after meeting Henri Cartier-Bresson and Robert Capa. Robert Capa later sends him to London to see girls and learn English. He doesn't learn that much English but photographs intensely.

In 1955, he crosses Middle-East and Afghanistan to reach India, where he remains one year. He then heads toward China for a first stay in 1957. After three months in USSR in 1960, he follows the independances movement in Algeria and Western Africa.

Between 1968 and 1969 he's one of the few photographers allowed to travel in South and North Vietnam. In 1976 he becomes president of Magnum and resigns three years later ; since the 1980's he keeps travelling at his own tempo. Marc Riboud published many books, among which the most famous are « The three banners of China », ed. Robert Laffont, « Journal », ed. Denoël, « Huang Shan, Capital of Heaven », ed. Arthaud / Doubleday, « Angkor, the serenity of Buddhism », ed. Imprimerie Nationale / Thames & Hudson, « Marc Riboud in China », ed. Nathan / Harry N. Abrams…

In 2004 his retrospective is exhibited at the Maison Européenne de la Photographie in Paris and visited by 100 000 people. Numerous museums trough Europe, as well as United States, China and Japan regularly show his work. He received many awards, among which two Overseas Press Club, the Time-Life Achievement, the Lucie Award and the ICP Infinity Award.
Galleries:
Website: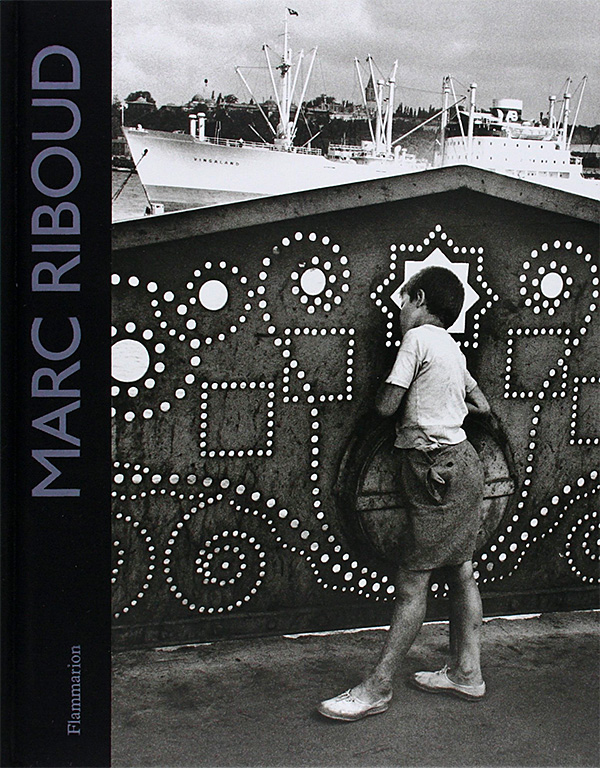 Author: Annick Cojean, Marc Riboud
Publisher: Flammarion
Year: 2014 - Pages: 200
The official monograph of Marc Riboud's photography, created in collaboration witht he photographer, has been augmented with twenty-five additional images. Marc Riboud traveled the world recording the harmony of landscapes and the beauty in faces from Angkor to Istanbul, India to Bangladesh, and New York to China. From a painter poised like a dancer on the metal girders of the Eiffel Tower to a young woman bravely facing down a rank of riflemen in protest against the Vietnam War, Riboud's photographs reveal his deep insight into humanity, his compassion for the human struggle, and an insatiable desire to understand the plights, triumphs, and daily life of others. While many of his photographs depict the anguish of war, others catch the evanescent delight of a swim in a sun-dappled river or children learning to whistle in a Shanghai street. An exhibition of Riboud's photography will open at New York's Rubin Museum on October 17, 2014.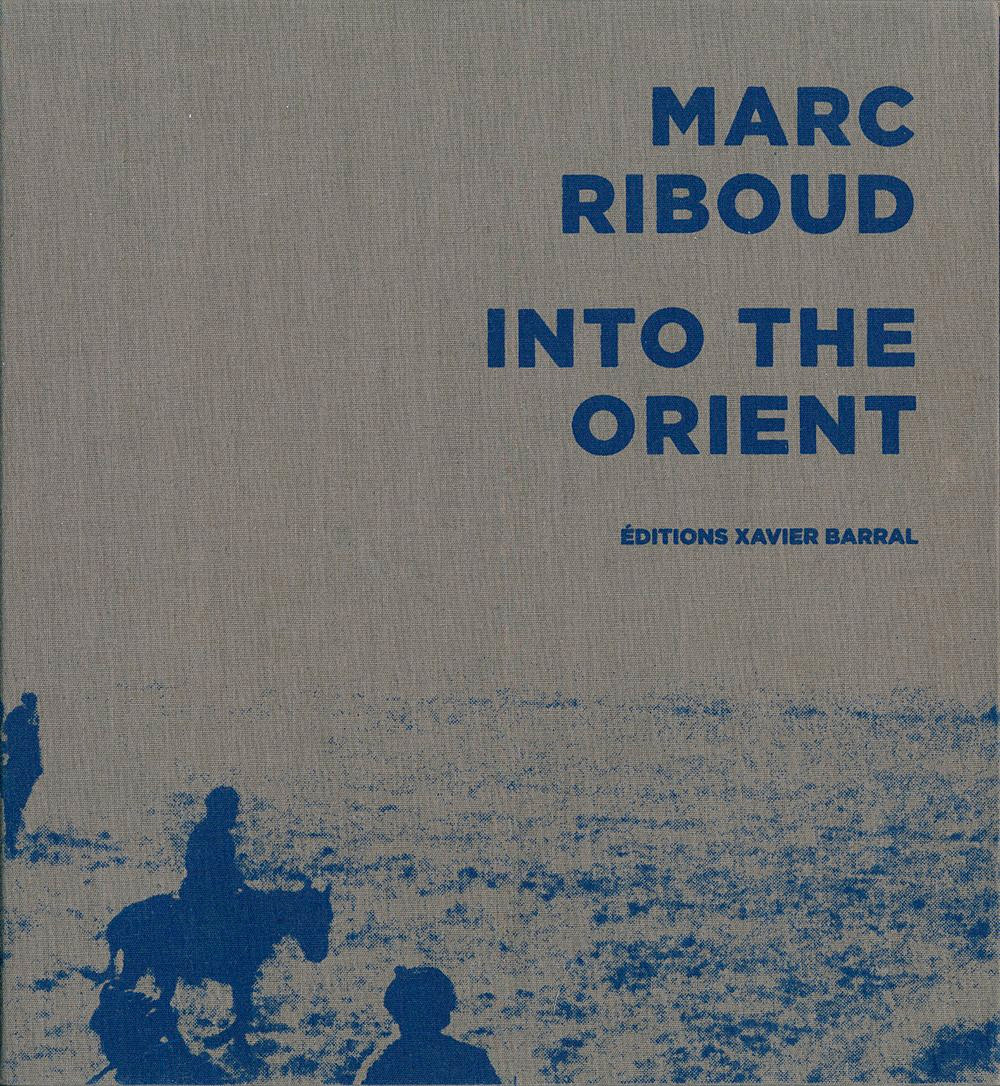 Author: Marc Riboud
Publisher: Editions Xavier Barral
Year: 2012 - Pages: 320
In the spring of 1955, the celebrated French photographer Marc Riboud (born 1923) bought an old Land Rover from George Rodger (the British photojournalist) and set out for Calcutta. Reared on his father's stories of traveling, Riboud was keen to strike out into unfamiliar terrain and see as much of the Middle East and Asia as possible. He first stopped in Istanbul, traveled through the rural landscapes of Cappadocia and Anatolia, and then headed across Persia, into Afghanistan, where he made extended forays into its tribal regions. In 1956, he arrived in India, the length and breadth of which he travelled for nearly a year, from Calcutta and Darjeeling in the East to Delhi and Rajasthan in the west, then south to Bombay, and north to Varanasi and into Nepal. It was from Nepal that he entered Communist China, as one of a handful of Westerners to obtain a visa at this time. Riboud ended his "Grand Tour" in Japan in 1958, eventually returning to France with thousands of photographs. This five-volume box set gathers together a sprawling visual journal from Riboud's three-year odyssey, with images ranging from architectural photographs to portraits of hospitable locals.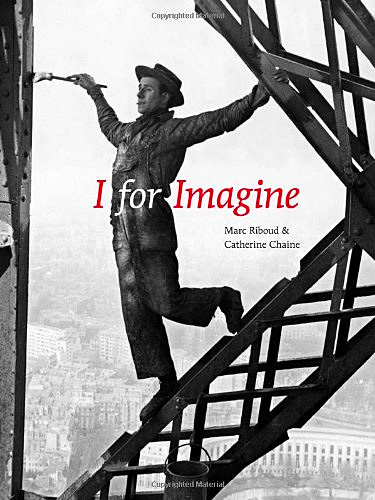 Author: Catherine Chaine, Marc Riboud
Publisher: Tara Books
Year: 2011 - Pages: 160
"A moving photographic journey around the world with images of extraordinary political struggle and ordinary moments of humanity, wonder, and imagination...The book provides dual pleasure--the beauty of the photographs themselves and the resilience they so frequently depict--and how the interplay of image and text can produce a dizzying range of responses." - Publishers Weekly The alphabet book becomes a playful dimension through which to view the powerful images of master photographer Marc Riboud. The alphabets here are pointers, at once sharpening and diffusing meaning, taking us through landscapes marked by memory and history. Marc Riboud has published widely, including well known books like The Three Banners of China; Photographs from Home and Abroad; Huang Shan, Capital of Heaven; Angkor, the Serenity of Buddhism; and Marc Riboud in China. Numerous museums throughout Europe, as well as the United States, China and Japan regularly show his work. His many awards include two Overseas Press Club awards, the Time-Life Achievement, the Lucie Award, and the ICP Infinity Award.