Country: Chile | Born: 1975

Munita travels the world exploring ritual, culture, and crisis, capturing his diverse subject matters with arresting beauty and poignancy. In 2010 Munita won the All Roads National Geographic Award for his work on Lost Harvest-the death of the Loa River. Recent areas of exploration include Kabul, Kandahar and Kashmire and the HIV epidemic.

Tomás is winner of several awards, some of them are:

- 3 World Press Photo awards. 2006 and 2013
- Chris Hondros Fund Award. 2013
- LatinAmerican Photographer of the Year Poyi. 2013
- 2nd price Photographer of the Year Poyi
- Visa D´or Daily News (France) for his coverage of the Syrian conflict. 2012
- All Roads by National Geographic (US), with his work Lost Harvest, Death of Loa River. 2010
- Finalist for Global Vision Award (US), with Lost Harvest, Death of Loa River. 2010
- Henri Nannen Preis in (Germany), with his work Island of Sorrow published by Geo. 2010
- Rodrigo Rojas de Negri, Santiago. Chile. 2007
- Leica Oskar Barnack Award (Germany), with the story Kabul – Leaving the Shadows. 2006
- ICP Young Photographer Infinity Award (US). 2005

He is currently based in his hometown, Santiago, Chile.
Website: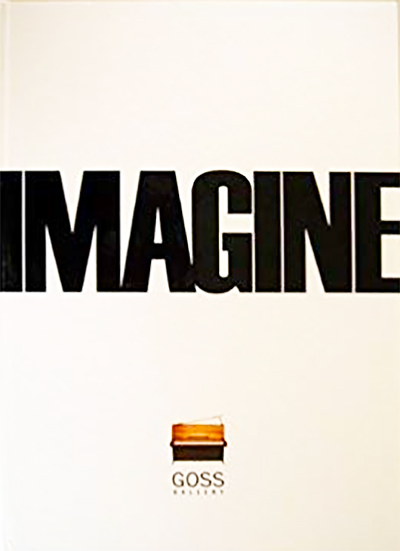 Author: Kenny Goss, Don Mccullin, Gabriele Basilico & Tomas Munita
Publisher: Goss Gallery
Year: 2006
The famous piano on which John Lennon composed "Imagine" in 1971 has been shipped to the United States by superstar musician George Michael as the centrepiece of a specially curated photography exhibition celebrating peace. This is the first time the piano has left the United Kingdom. Michael bought the piano, considered the most expensive piece of pop memorabilia, at an auction in October 2000 reportedly for 1.45m pounds sterling(US$2.1 million).

The work of three photographers, Don McCullin, Gabriele Basilico, Tomas Munita, that have confronted themselves with war zones accompanied the piano display at Goss Gallery in Dallas, along with the "Gimme Some Truth" video of John Lennon playing the song for the first time to wife Yoko Ono and the Plastic Ono Band.

The premiere of the exhibition took place in Dallas on December 5, 2007.