English Photographer | Born: 1904 - Died: 1980
Sir Cecil Beaton, in full Cecil Walter Hardy Beaton, photographer known primarily for his portraits of celebrated persons, who also worked as an illustrator, a diarist, and an Academy Award-winning costume and set designer. Beaton's interest in photography began when, as a young boy, he admired portraits of society women and actresses circulated on picture postcards and in Sunday supplements of newspapers. When he got his first camera at age 11, his nurse taught him how to use it and how to process negatives and prints. He costumed and posed his sisters in an attempt to re-create the popular portraits that he loved. In the 1920s Beaton became a staff photographer for Vanity Fair and Vogue magazines. He developed a style of portraiture in which the sitter became merely one element of an overall decorative pattern, which was dominated by backgrounds made of unusual materials such as aluminum foil or papier-mâché. The results, which combined art and artifice, were alternately exquisite, exotic, or bizarre, but always chic. Many of these portraits are gathered in his books The Book of Beauty (1930), Persona Grata (1953, with Kenneth Tynan), and It Gives Me Great Pleasure (1953). During World War II, Beaton served in the British Ministry of Information, covering the fighting in Africa and East Asia. His wartime photographs of the siege of Britain were published in the book Winged Squadrons (1942). After the war Beaton resumed portrait photography, but his style became much less flamboyant. He also broadened his activities, designing costumes and sets for theatre and film. He won Academy Awards for his costume design in Gigi (1958) and for both his costume design and his art direction in My Fair Lady (1964). Several volumes of his diaries, which appeared in the 1960s and '70s, were summarized in Self Portrait with Friends: The Selected Diaries of Cecil Beaton, 1926–1974 (1979). Beaton was knighted in 1972.
Source www.britannica.com


© All photographs wer scanned and released by the Imperial War Museum on the IWM Non Commercial Licence. The work was created by Cecil Beaton during his service for the Ministry of Information during the Second World War as an official photographer of the Home Front.
Galleries: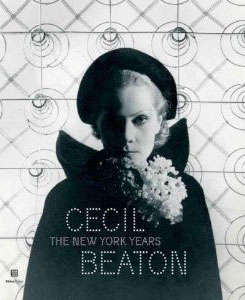 Author: Cecil Beaton, Donald Albrecht
Publisher: Skira Rizzoli
Year: 2011 - Pages: 240
The definitive book on the legendary photographer's life in New York City, with many never-before-seen images and reminiscences by his closest friends and confidants. From the 1930s, when he helped revolutionize fashion journalism, through the 1960s, when he launched headlong into the Pop art era, London-based photographer Cecil Beaton brought to New York City his own perspective--aristocratic, sexually ambiguous, and theatrical. At the same time, New York offered Beaton innumerable opportunities to reinvent himself and his career. Cecil Beaton: The New York Years features sketches, costumes, set designs, previously unpublished letters, and over 220 photographs and drawings, many in color and never seen before. This volume documents Beaton's most influential relationships with quintessential figures of the New York art scene, including Greta Garbo, his female confidant and muse, and Andy Warhol. Richly illustrated, Cecil Beaton is the definitive portfolio chronicling Beaton's stunning career in fashion, portraiture, and the performing arts.