From April 06, 2022 to September 04, 2022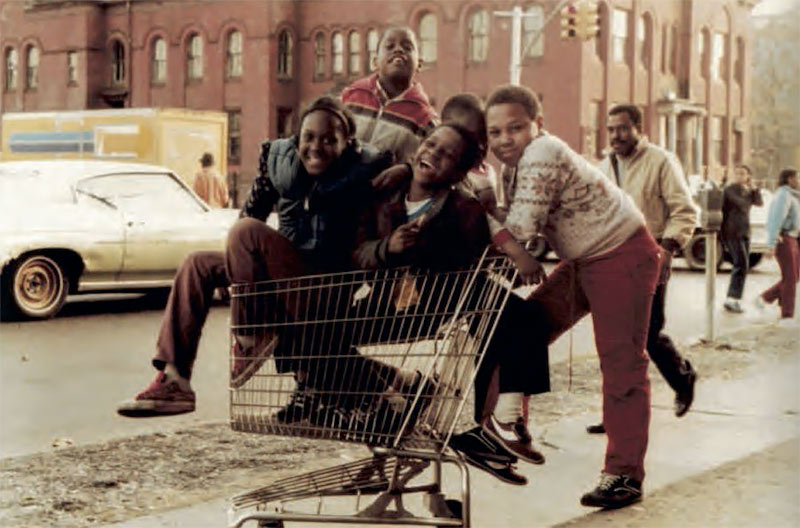 1040 Grand Concourse
Bronx, NY 19456
Starting at the young age of fifteen, Brooklyn born photographer Jamel Shabazz identified early on the core subject of his lifelong investigation: the men and women, young and old, who invest the streets of New York with a high degree of theater and style, mixing traditions and cultures. Despite following a celebrated tradition of street photography that includes Gordon Parks, Garry Winogrand, and Lee Friedlander, it is to his credit that Shabazz has been one of the first photographers to realize the joyous, infectious potential of youth culture in neighborhoods such as Red Hook, Brownsville, Flatbush, Fort Greene, Harlem, Manhattan's Lower East Side and the Grand Concourse section of the Bronx. A formidable archive of New York's communities in the outer boroughs, this exhibition pays homage to Shabazz's illustrious career of over forty years documenting the vibrant interaction of New Yorkers with their neighborhoods.

The pioneering work of grassroots activists to save New York's historical districts from being replaced by a brutal system of speedways has been for some time the focus of academic speculation. Nevertheless, Jane Jacob's observation that "large numbers of people entertain themselves, off and on, by watching street activity" resonates beyond the walls of academia and finds validation in the work of Jamel Shabazz. Indeed, his photographs attest to the endurance of Jacobs' belief that informal activities taking place in the streets contribute to public safety.

Shabazz's photographs capture the intricate ballet of daily life in the metropolis, where everyone is both part of the audience and on display at the same time, where everyone is at once a stranger and an equal. At the core of his practice is his steadfast sense of empathy with the common man and woman he meets on the streets, regardless of their race or social status.

Through his lens, everyone gets the same share of exposure; whether black, white, Native American, or Latino his subjects are presented as the natural proprietors of the street. His images cast an impartial gaze on everyone he meets, including inmates, or fellow correction officers he met during his twenty-year tenure at Rikers Island; dapper b-boys, or young Muslim men and women dressed in their finest. The photographs in this exhibition were all made between 1980 and 2020. All of the people shown in these photographs reside within the five boroughs of New York City.