From June 26, 2021 to August 01, 2021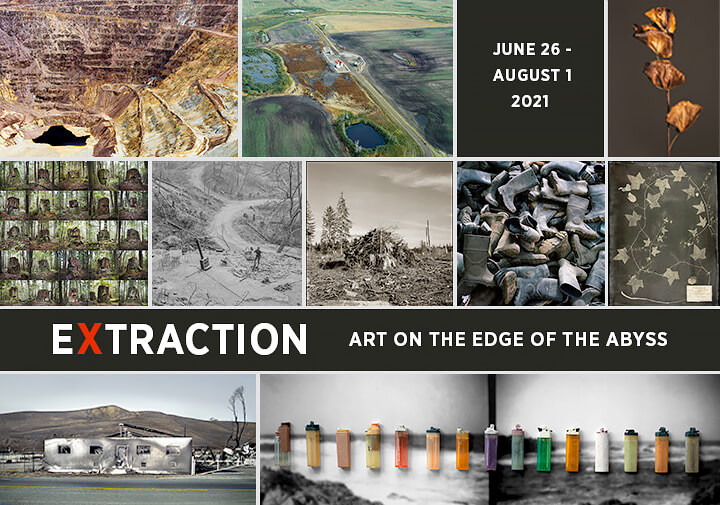 San Carlos and 9th
Carmel, CA 93921
The Center for Photographic Art is thrilled to be part of a worldwide art project, EXTRACTION: Art on the Edge of the Abyss. The project was initiated to engage artists, galleries, curators, art supporters, and public and private art spaces and organizations to bring attention to, in their words: "...the most urgent planetary concern of our time: the social, cultural, and environmental costs of unbridled globalized extractive industry, including the negative effects of climate change; the deterioration of land, water, and air; the devastation and displacement of poor, minority, and indigenous communities; and much else."

CPA's response to this important and timely project is our own EXTRACTION exhibition. Participating artists include Tony Bellaver, Mima Cataldo, Sarah Christianson, Steve Dzerigian, David Ellingsen, David Gardner, Paccarik Orue, Jerry Takigawa, DM Witman, and Yelena Zhavoronkova. These artists have addressed the crisis by witnessing and documenting a wide range of evidence through their often personal and always compelling photography.

Join with the instigators of the EXTRACTION project who encourage us, "Everyone can be both creator and catalyst. At a time of growing despair and paralysis, people from all backgrounds and levels of experience-from the amateur to the virtuoso-can take action. We invite everyone to join us in creating an international art ruckus."