From August 25, 2021 to October 31, 2021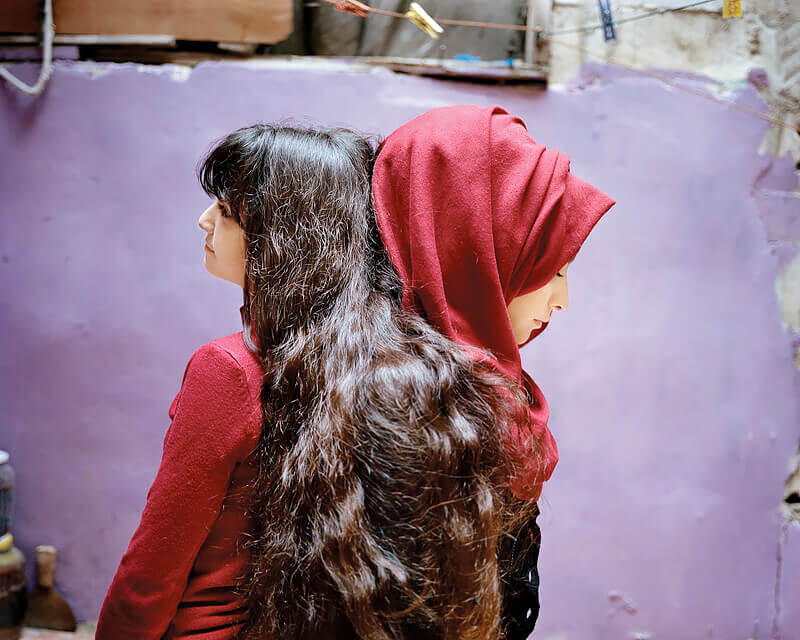 1405 Paseo de Peralta
Santa Fe, NM 87505
Obscura Gallery proudly presents a photographic exhibition by Lebanese-born American artist Rania Matar entitled SHE which focuses on young women in the US and the Middle East who are leaving the cocoon of home and entering adulthood, highlighting how female subjectivity develops in parallel forms across cultural lines. The Obscura Gallery exhibition is in conjunction with the Radius Books release of the same name and celebrates an opening reception with the artist on Wednesday, August 25 at Obscura Gallery from 5-7pm.

As a Lebanese-born American artist and mother, Rania Matar's cross-cultural experiences inform her art. She has dedicated her art work to exploring issues of personal and collective identity through photographs of female adolescence and womanhood- both in the United States where she lives, and in the Middle East where she is from.

In 2017, Rania was awarded a residency at Kenyon College, Ohio for academic year. Never having been to the Midwest or having seen the landscape and the particularities of the winter there, she found herself inspired by this new landscape she was discovering-and the young women she saw moving through it.

Matar's career had already been devoted to photographing young women, mainly her daughters, in the transition between girlhood and womanhood-and in Ohio during the residency, unsure of what form her work would take, she began a series of portraits of young women she'd recently met. The series, now having come to be known as She, then continued after Matar left Ohio and traveled back to Lebanon, and throughout the U.S.

Together with the women she photographs, Matar's images are a window into a precipitous moment in the lives of young women from around the world. Focusing on women in their late teens and early twenties who are leaving the cocoon of home, entering adulthood and facing a new reality, the project highlights how female subjectivity develops in parallel forms across cultural lines.

Each young woman being photographed becomes an active participant in the imagemaking process, presiding over the environment and making it her own. Matar portrays the raw beauty of her subjects-their age, individuality, physicality, and mystery-and photographs them the way she, a woman and a mother, sees them: beautiful, alive.