On my first trip to Doug's Gym in downtown Dallas, I climbed a sagging wooden staircase to find a rundown old gym with peeling paint, sagging tin ceiling, and ancient equipment. It was dilapidated to the point of beauty. I had avoided gyms for most of my life, but I joined this one for its themes of memory, loss, and mortality, which have preoccupied me in my photography.
Doug Eidd,(as in "hide"), eighty-seven years old at the time, owned and managed the gym since it opened in 1962. He worked ten-hour days, six days a week, running the gym and training members who sought out his considerable expertise. In his heyday he worked with professional boxers and bodybuilders, but in recent years, people of all backgrounds and body shapes joined the gym for its unpretentious atmosphere.
Doug was a character. He smoked cigars all day, but no one seemed to mind the perpetual smoky haze. For lunch he ate high protein, low calorie food. His favorite was herring filets, which he ate from the tin with a jackknife.
Facing increased rent and declining health, Doug reluctantly closed the gym on short notice in the spring of 2018. It came as a shock to all of us, but we knew it was inevitable. I returned every day for several weeks as the gym was dismantled and its pieces hauled away. Doug also came to tie up loose ends and help pack up. On the very last day Doug, who had spent most of his life in this gym, turned out the old fluorescent lights and turned over the key to the landlord. I always knew Doug's Gym was a time capsule waiting to be buried. The time had come.
There is a happy ending of sorts. Doug moved all the equipment to his spacious back yard twenty-five miles west of Dallas. Now 90-years-old, he works out daily. Several long-time gym members often visit to talk of old times and exercise with him.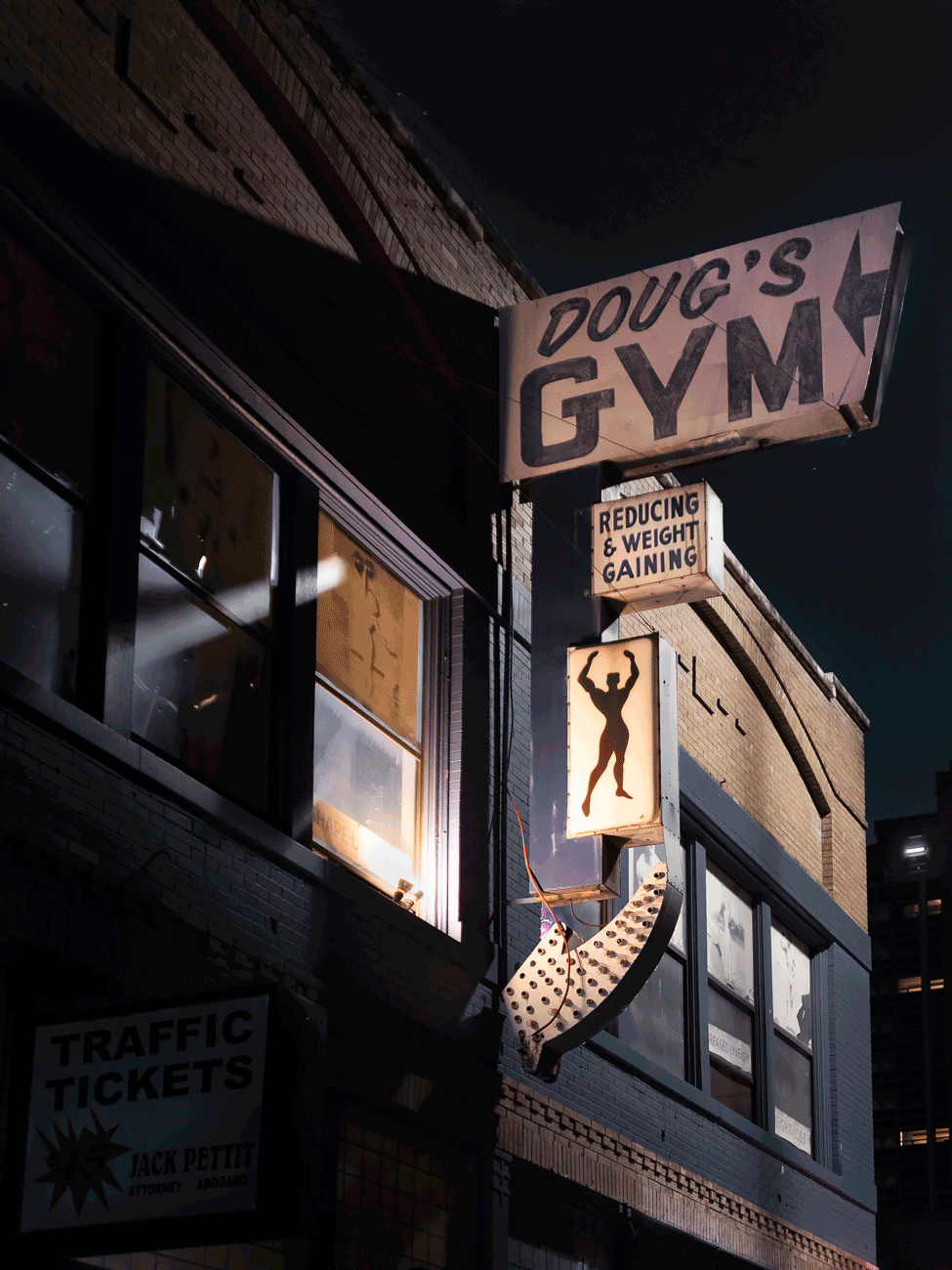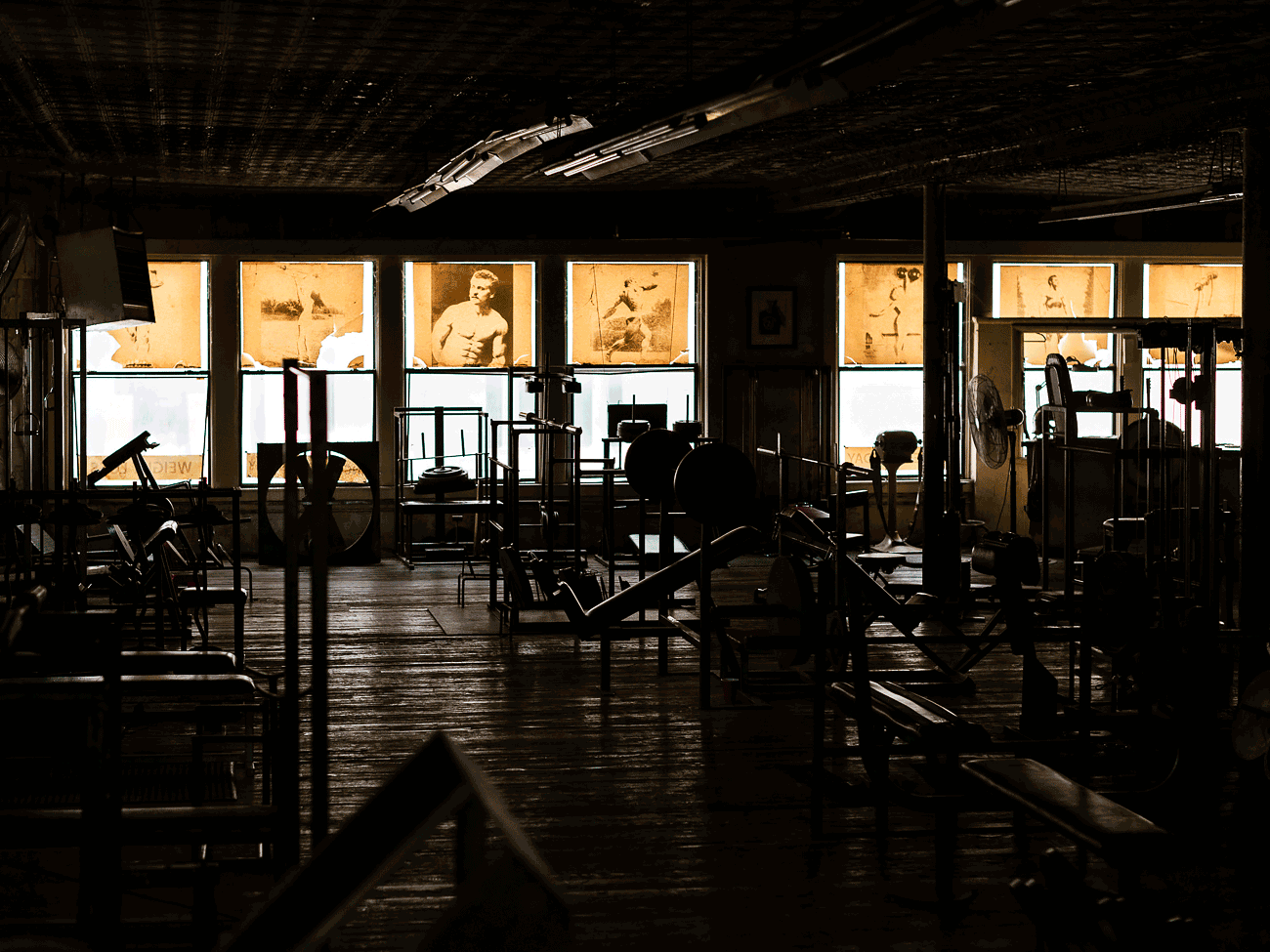 Front Windows © Norm Diamond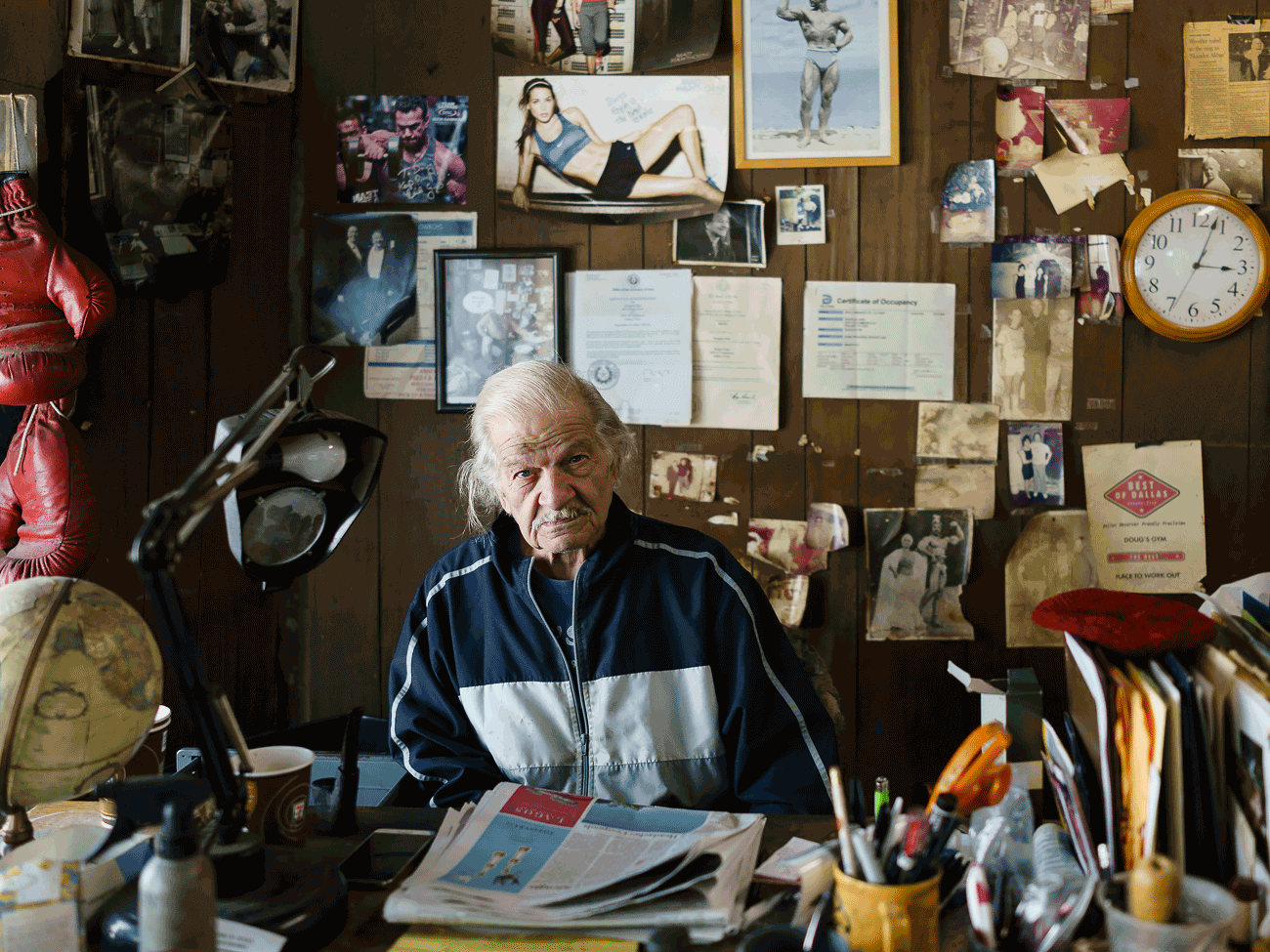 Doug At His Desk © Norm Diamond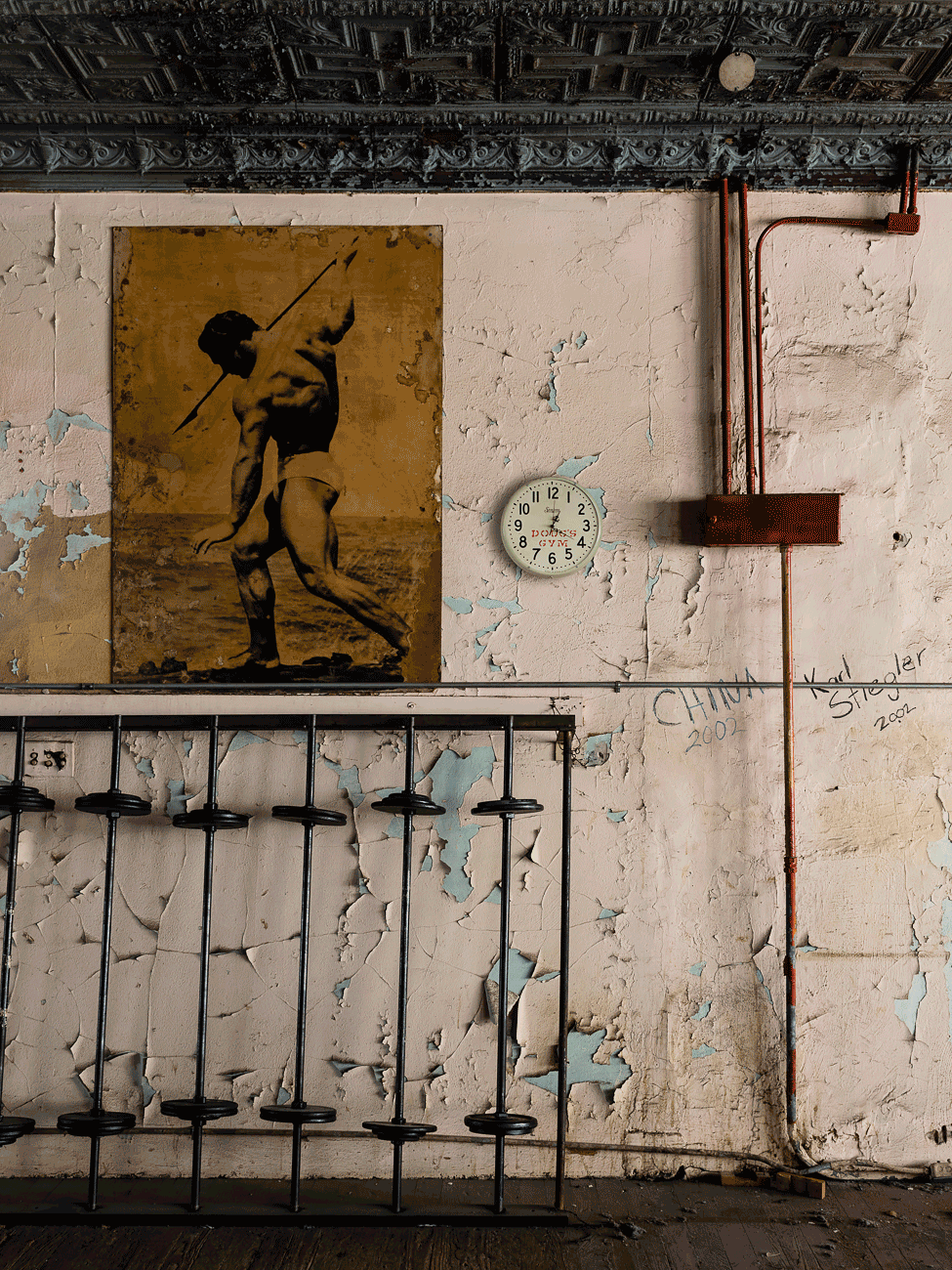 West Wall No.1 © Norm Diamond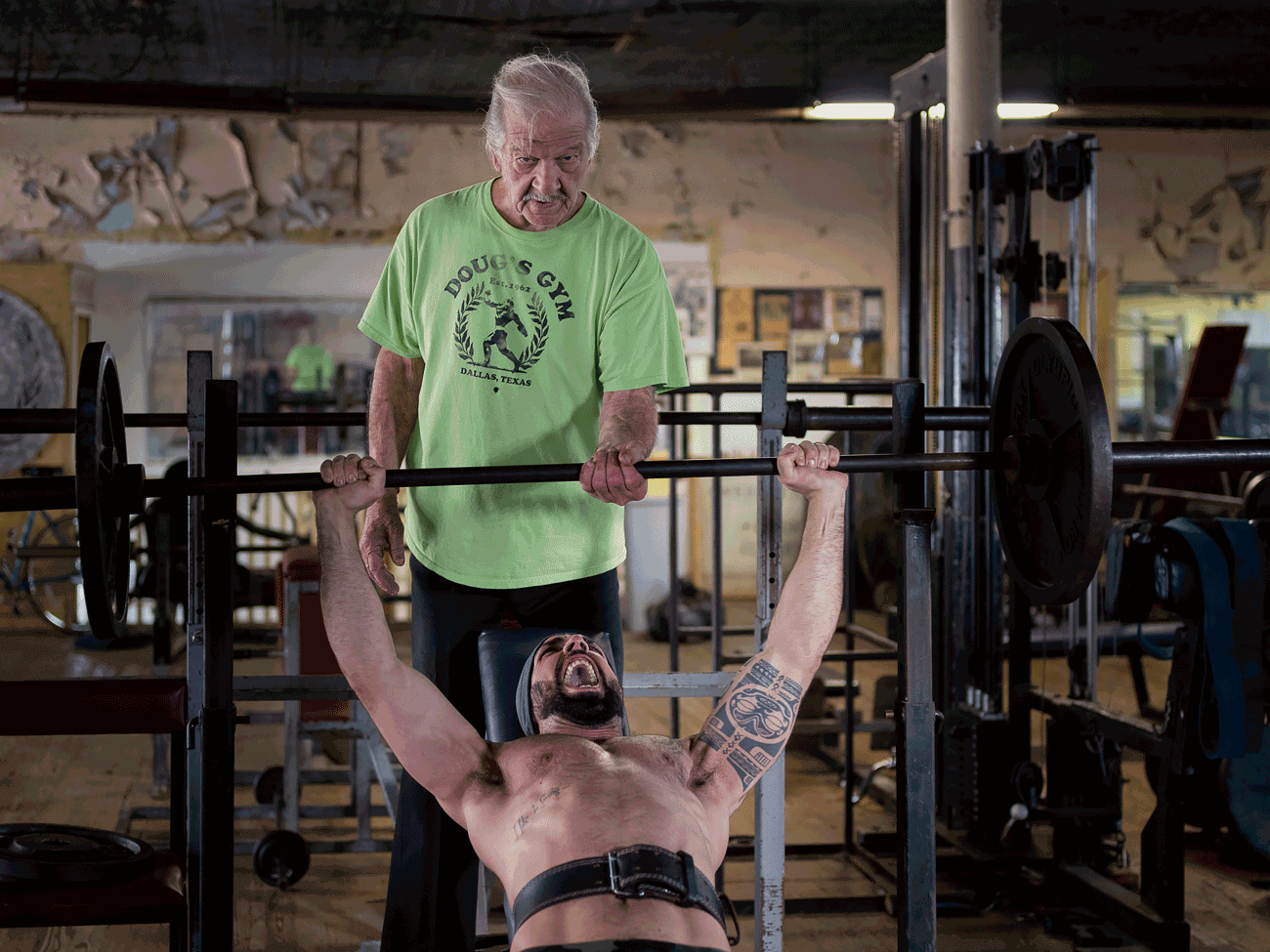 Spotting Sauro © Norm Diamond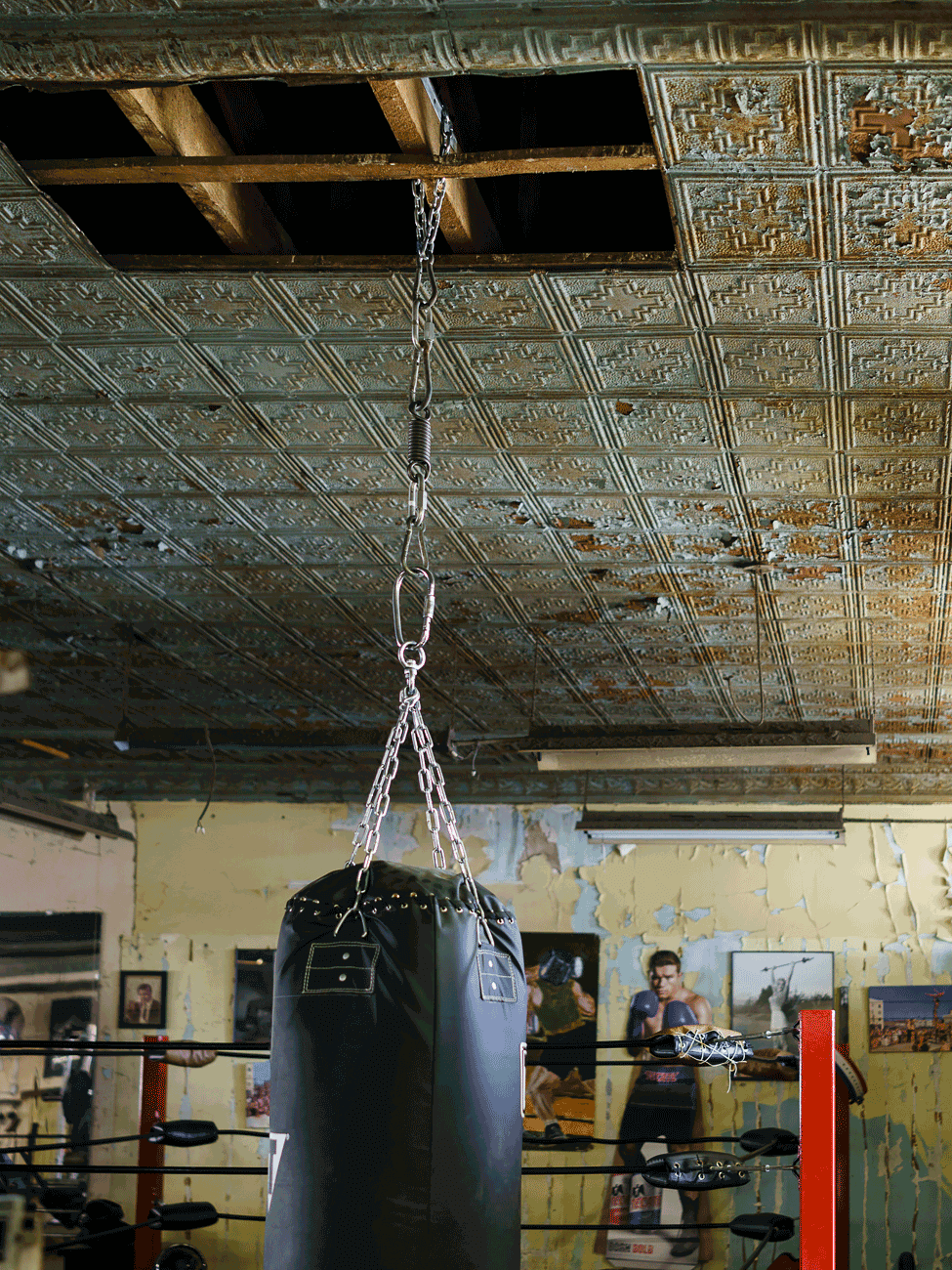 The Heavy Bag © Norm Diamond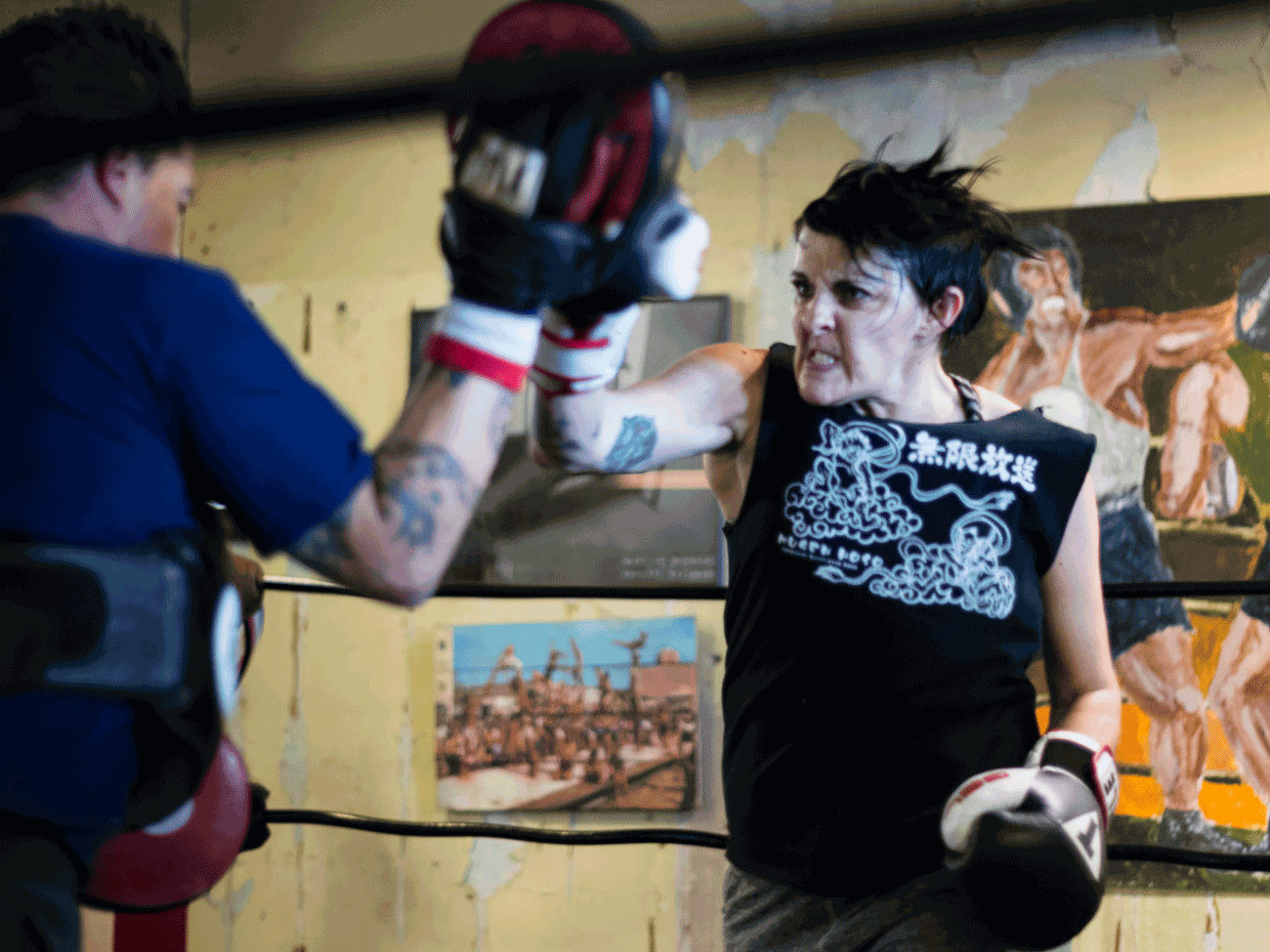 Kim's Boxing Lesson © Norm Diamond
About Norm Diamond
After a long career as an interventional radiologist in Dallas, Texas, Norm Diamond transformed his love of photography into a second career. He studied with many noted teachers including
Cig Harvey
, who has mentored him since 2013.
Beginning in the fall of 2017, he photographed what turned out to be the last six months of a dilapidated, yet somehow beautiful old gym on Commerce Street in Dallas. The physical decay intrigued him as did its octogenarian owner, Doug Eidd, a character from a bygone era. German publisher Kehrer Verlag published Doug's Gym: The Last of Its Kind in February 2020.
Prior to the Doug's Gym project, he spent over a year visiting hundreds of Dallas estate sales photographing the sadness, irony, and humor he found in the possessions left by one generation to the next. What Is Left Behind - Stories from Estate Sales became a monograph published by Daylight Books in 2017.
Based on these two projects and his subsequent work-in-progress Dark Planet, Diamond was a finalist in the Photolucida Critical Mass competitions of 2015, 2016, 2018, 2019, and 2020. The Afterimage Gallery in Dallas and the Cumberland Gallery in Nashville have hosted solo shows of his work. His prints have appeared in multiple group shows, including the Ogden Museum of Southern Art (New Orleans), Houston Center for Photography, Griffin Museum of Photography (Winchester, MA), Masur Museum of Art (Monroe, LA), and the Center for Fine Art Photography (Ft. Collins, CO).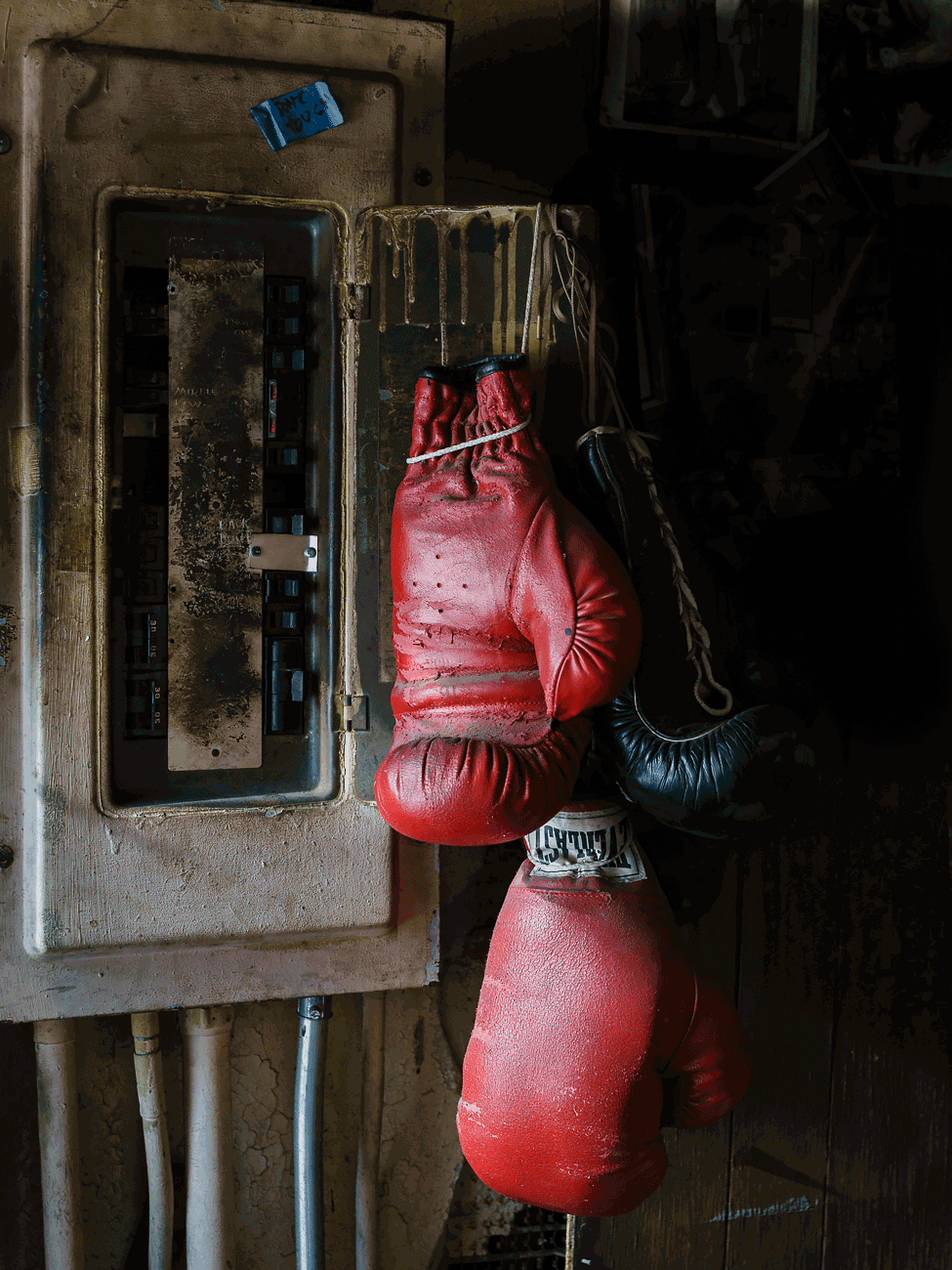 Hanging Gloves © Norm Diamond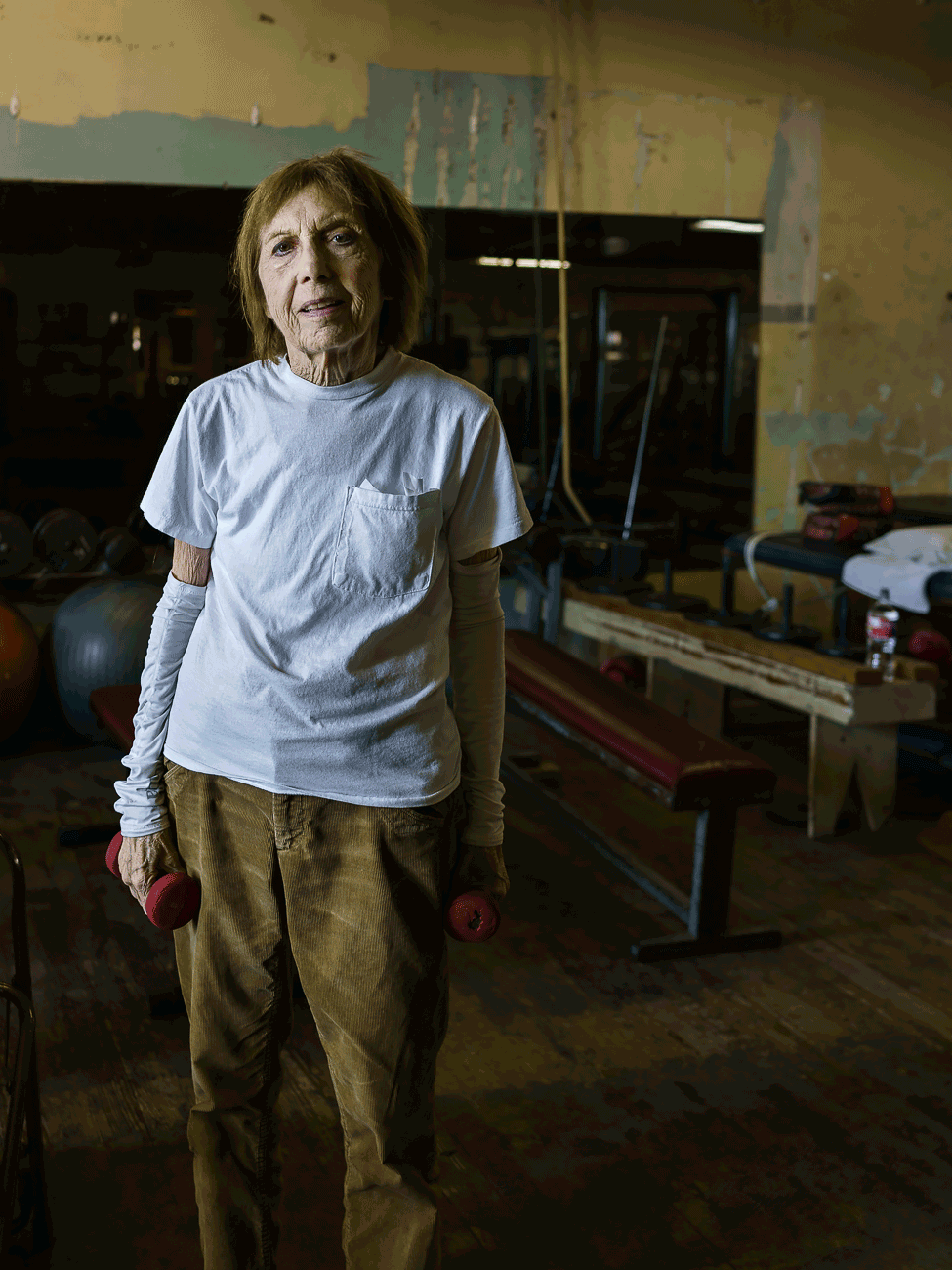 Down to the Nub © Norm Diamond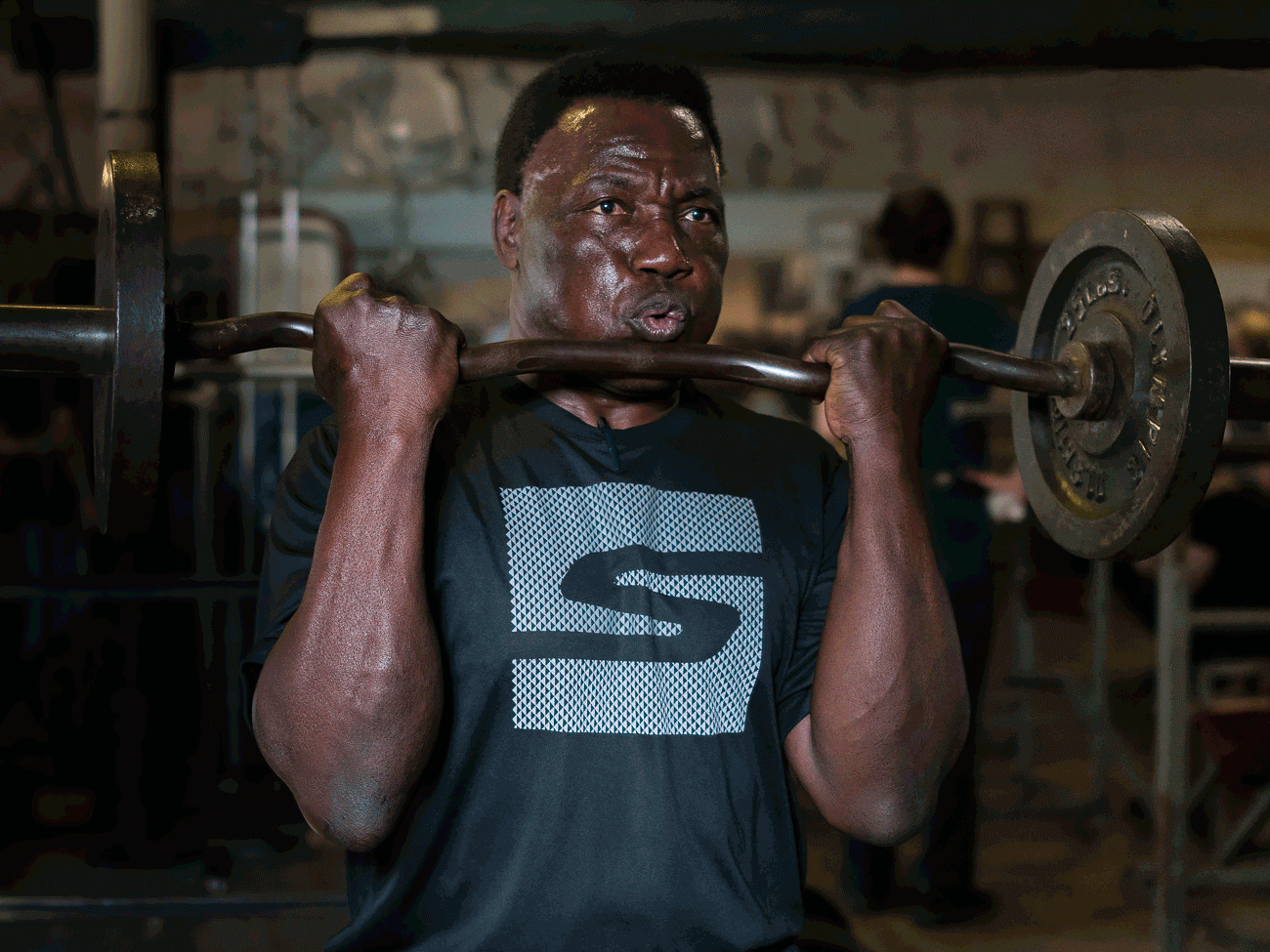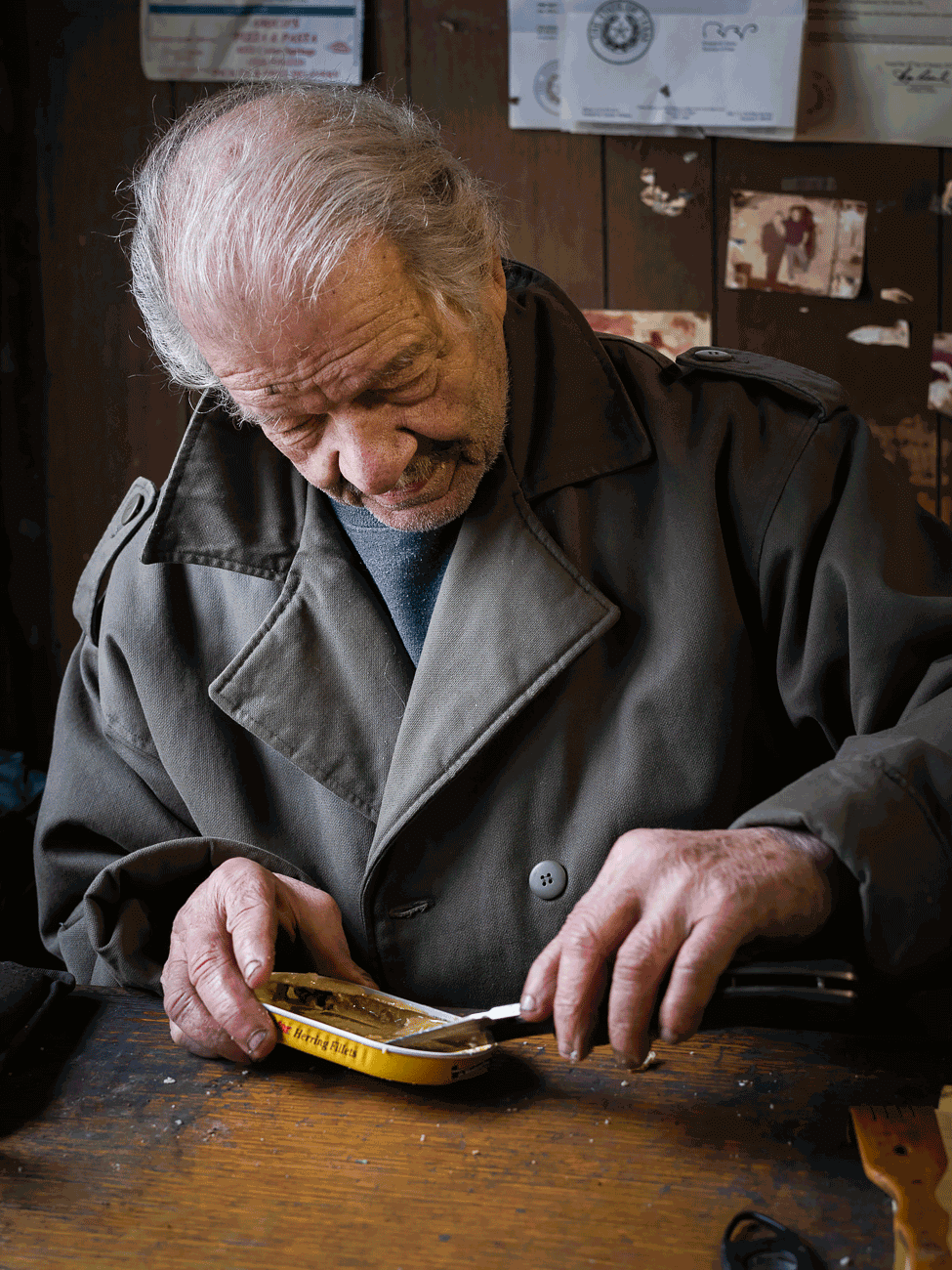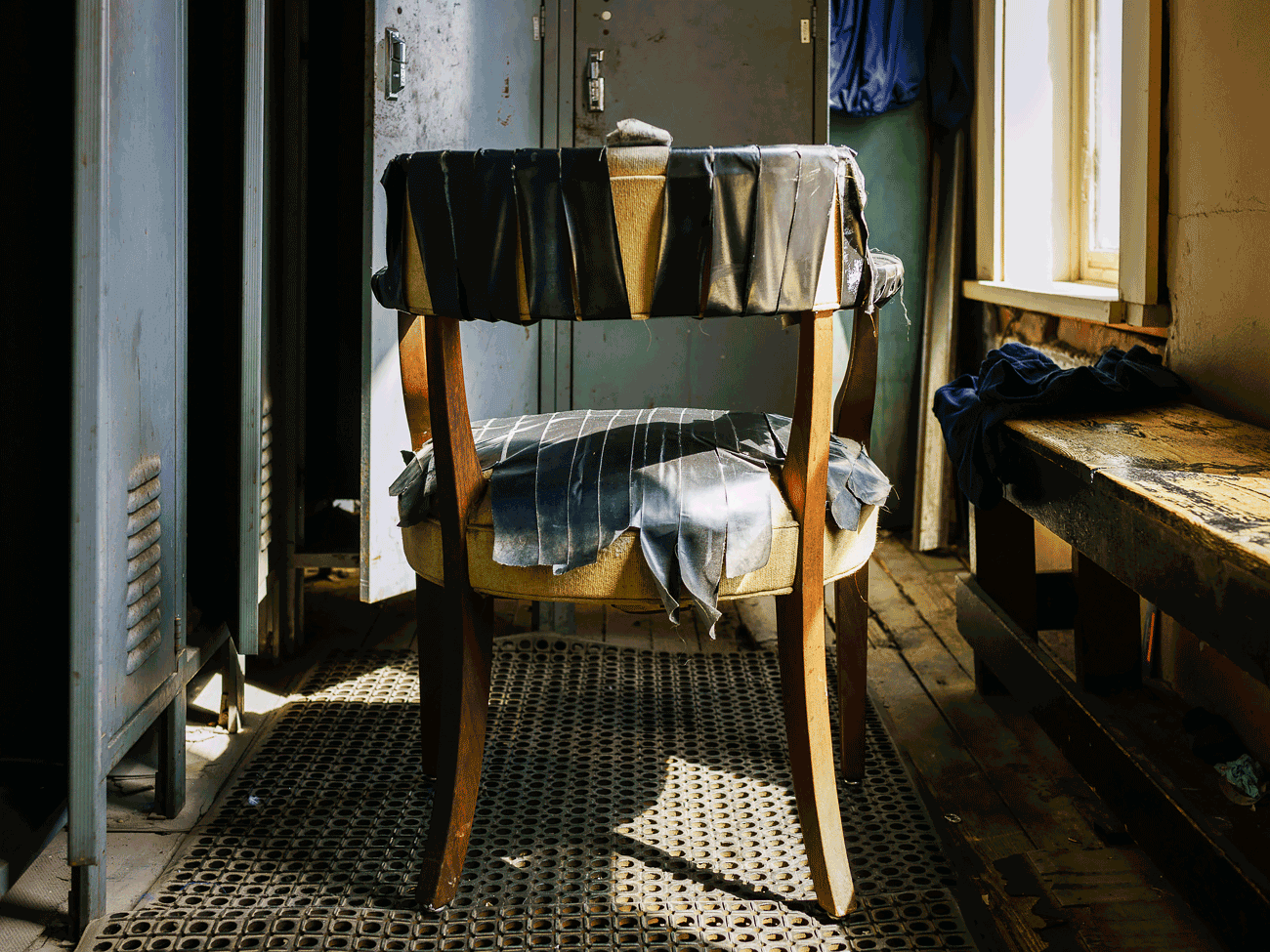 Duct Tape Chair © Norm Diamond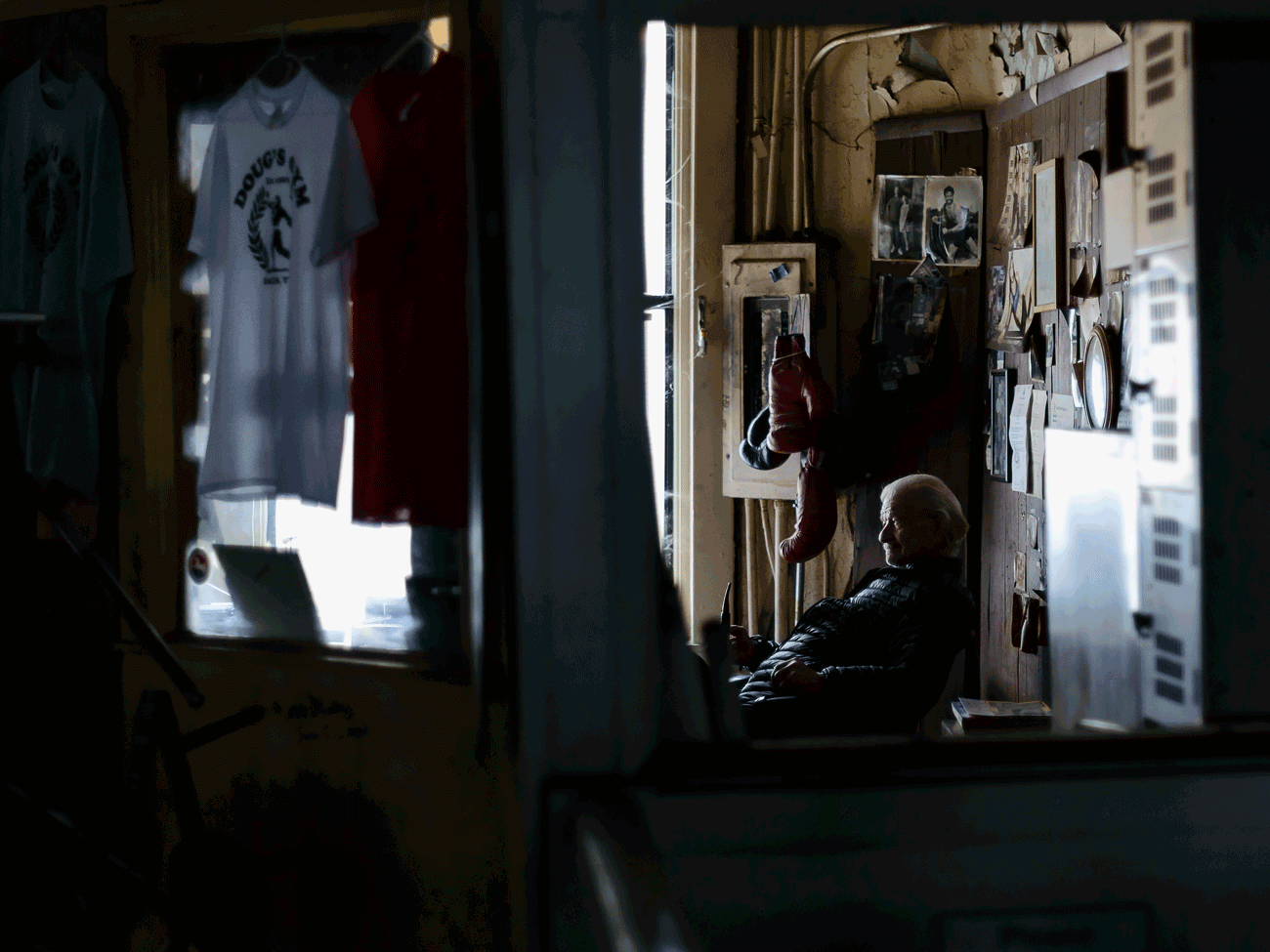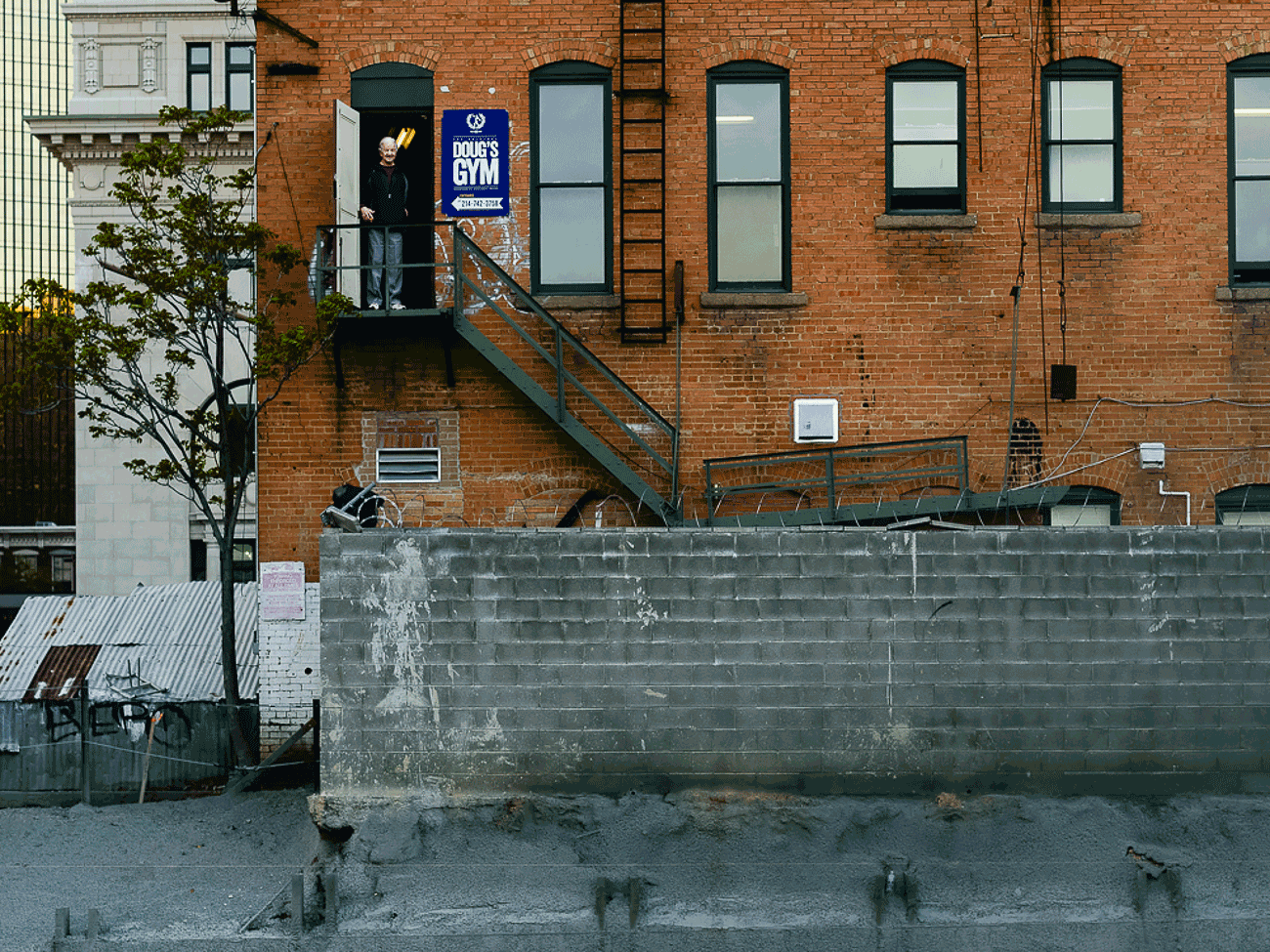 Back of the Gym © Norm Diamond
Norm Diamond's Website
Norm Diamond on Instagram
More information about the book Doug's Gym
Purchase a signed copy of Doug's Gym