Photographers create visual records that inspire, satisfy people, and keep memories intact forever. By using creativity and some technical skills, a photographer can play a critical role at capturing important events and happy memories. They also source the beauty in everyday things and look for new ways for creative expression.
This sure sounds like an amazing career path, but getting there is not as easy as you might think. Buying a good camera does not make you a professional photographer. Even though there aren't any sure-way standards and requirements for photography careers, boosting your knowledge can not only make you a better photographer, but it can also increase your job opportunities.
And of course, there are the qualities that you build gradually such as eye to details and patience.
For now, let's focus on education for photographers. If you plan to pursue this as a career or even a hobby, you should know what your choices are.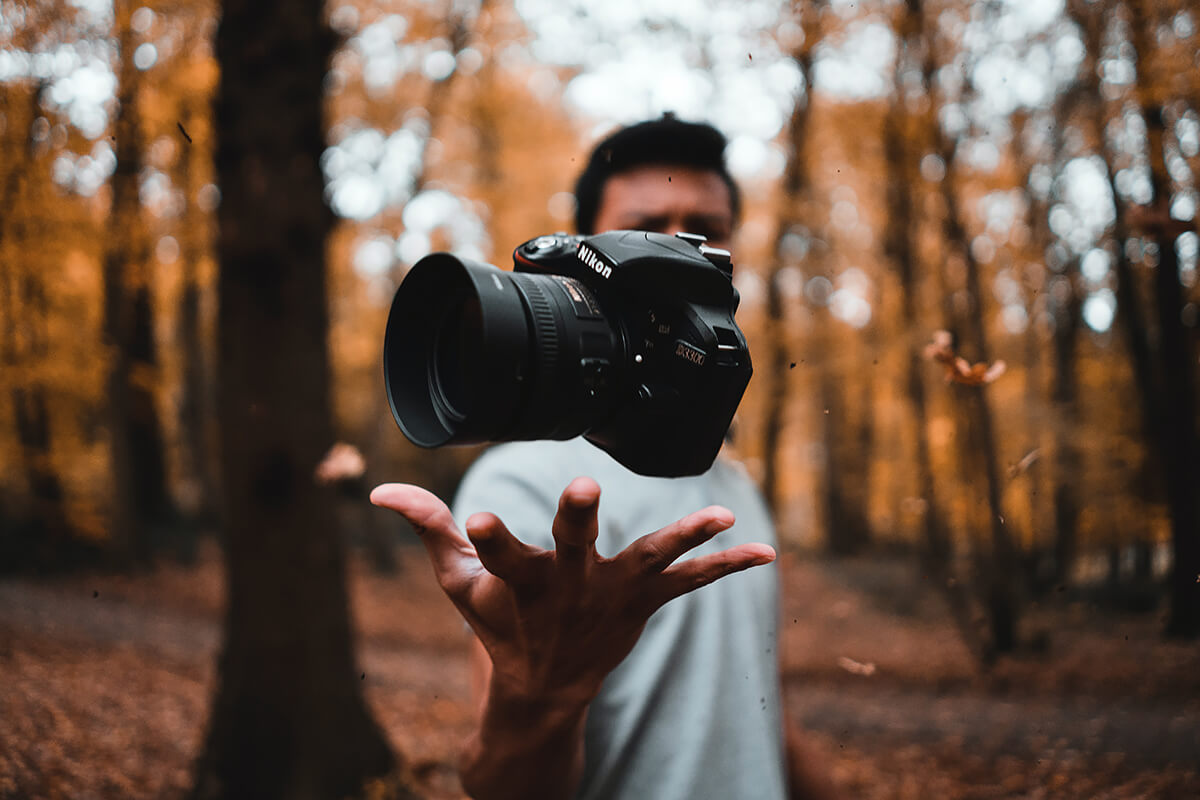 Formal Education
When you start looking for jobs or gigs, you'll find that most clients or employers require some kind of certificate or diploma for photography jobs. If you pursue a career in science or photojournalism, you'll need to have at least a Bachelor's degree related to that specific industry.
Thankfully, there are many educational programs that allow you to study what you want - photography. Their courses include darkroom and lighting techniques, types of photography, computer and other technical applications, history of photography, etc.
This is an amazing way to learn more about your passion. However, keep in mind that this is formal education and as such, it will demand a lot of your time and effort.
5 Best Photography Schools In The World
5 Best Online Photography Courses for Beginners
Get Inspired by Essay Examples
As a photographer, you'll need inspiration regularly. Great photographs are created when you're at your most motivated, productive state. This is why you need constant sources of inspiration. Use essay examples like the ones on
WritingBros
to source not only ideas for your work, but also a bit of a motivational push. This can also be a great source for your writing tasks at college. Since you'll probably have to tackle both this passion and keep writing an essay after essay, and even study, a bit of inspiration can never hurt.
There are some amazing
schools
out there for you to consider. Starting from undergraduate programs available at colleges, universities, and even art schools, you'll have plenty of choices for obtaining a Bachelor of Fine Arts in Photography degree.
Or, if you plan to take this further and advance your career, you can consider earning a Master's degree in Photography. This usually takes up to 3 years to complete. During that time, you'll be asked to complete various creative projects, which can be an amazing experience for a photographer.
Training and Skills
If you want an alternative to formal training, you'll be happy to hear that there are many vocational and art schools that offer photography training. These are much shorter and often more affordable. In many of them, you have the option to get a certification or diploma after completion which you can later use to apply for jobs.
Successful photographers also possess personal qualities and skills that make them successful. You need artistic skills and eye to detail to find the perfect picture for your photograph. Not only that, but you also need to know how to manipulate colors, shades, and lighting. Even if you have the best picture in front of you, you won't be able to capture it without such skills.
These are obtained through education, but also through experience. Since a lot of the work of a photographer is based on editing, you'll also need computer skills. The best photographers have knowledge of complex programs that they use to tweak and edit their photos into perfection.
Final Thoughts
The demand for photography is rising every year. This career is used and requested everywhere from schools for student portraits to events like weddings and birthdays. Knowing this, photography might just be the career to pursue right now.
However, to get there, you need proper training. Not only will you receive some training if you pursue such paths, but you'll also get the chance to build your portfolio. As soon as you start looking for clients, you'll be asked for samples right away. In the life of a photographer, a portfolio is crucial for landing gigs, at least at the beginning when you're making a name for yourself.
Author's Bio
Michael Turner is a professional photographer who submits his creations to various journals online, as well as the local newspaper in his area. He also holds online classes on his website, helping novice photographers in learning the ropes of this career. Michael is a renowned photographer whose work is published on hundreds of pages and blogs online.