For 4,000 years, the Greenlandic sled dog has been the true hero of the Arctic today, with global warming melting his world away, his fate is uncertain.
Arctic Heroes
takes a poignant look at the fate of the Greenlandic sled dog. In Greenland, where the melting ice sheet is irrevocably disrupting the hunters' 4,000-year old traditional way of life, the stark reality of global warming is an immediate and direct threat to their everyday survival. The Greenland dog, essential to Inuit settlement and survival, now faces extinction as hunters are forced to adapt to the vanishing world around them. The sled dog population has shrunk from about 30,000 in 2009 to about 12,000 in 2019. In approximately 150 stunning images, and through hunters' personal stories, retold by the author, this book bears witness to the animals' magnificence and the deep, integral role they play in the hunters' lives. The photographs included in this book were taken in Greenland between 1986 and 2020.
For over forty years, Icelandic photographer
Ragnar Axelsson
, also known as RAX (b. 1958), has been photographing the people, animals, and landscape of the most remote regions of the Arctic, including Iceland, Siberia, and Greenland. In stark black-and-white images, he captures the elemental, human experience of nature at the edge of the liveable world, making visible the extraordinary relationships between the people of the Arctic and their extreme environment - relationships now being altered in profound and complex ways by the unprecedented changes in climate. A photojournalist at Morgunbladid since 1976, Ragnar has also worked on freelance assignment in Latvia, Lithuania, Mozambique, South Africa, China, and Ukraine. His photographs have been featured in LIFE, Newsweek, Stern, GEO, National Geographic, Time, and Polka, and have been exhibited widely. Ragnar Axelsson has published seven books in various international editions. Awards for his work include numerous Icelandic Photojournalist Awards; the Icelandic Literary Prize for non-fiction; The Leica Oskar Barnack Award (Honorable Mention); The Grand Prize, Photo de Mer, Vannes; and Iceland's highest honor, the Order of the Falcon, Knight's Cross. Arctic Heroes was on the Shortlist for the Leica Oskar Barnack Award 2020.
Exhibitions/Events
Reykjavik Museum of Photography, Reykjavik, Iceland Spring 2021
Kunstfoyer der Versicherungskammer Kulturstiftung Munich, Germany, Spring 2022
Ragnar Axelsson's Website
Ragnar Axelsson on Instagram
All About Ragnar Axelsson
Ragnar Axelsson talks about Photography and Climate Change Awareness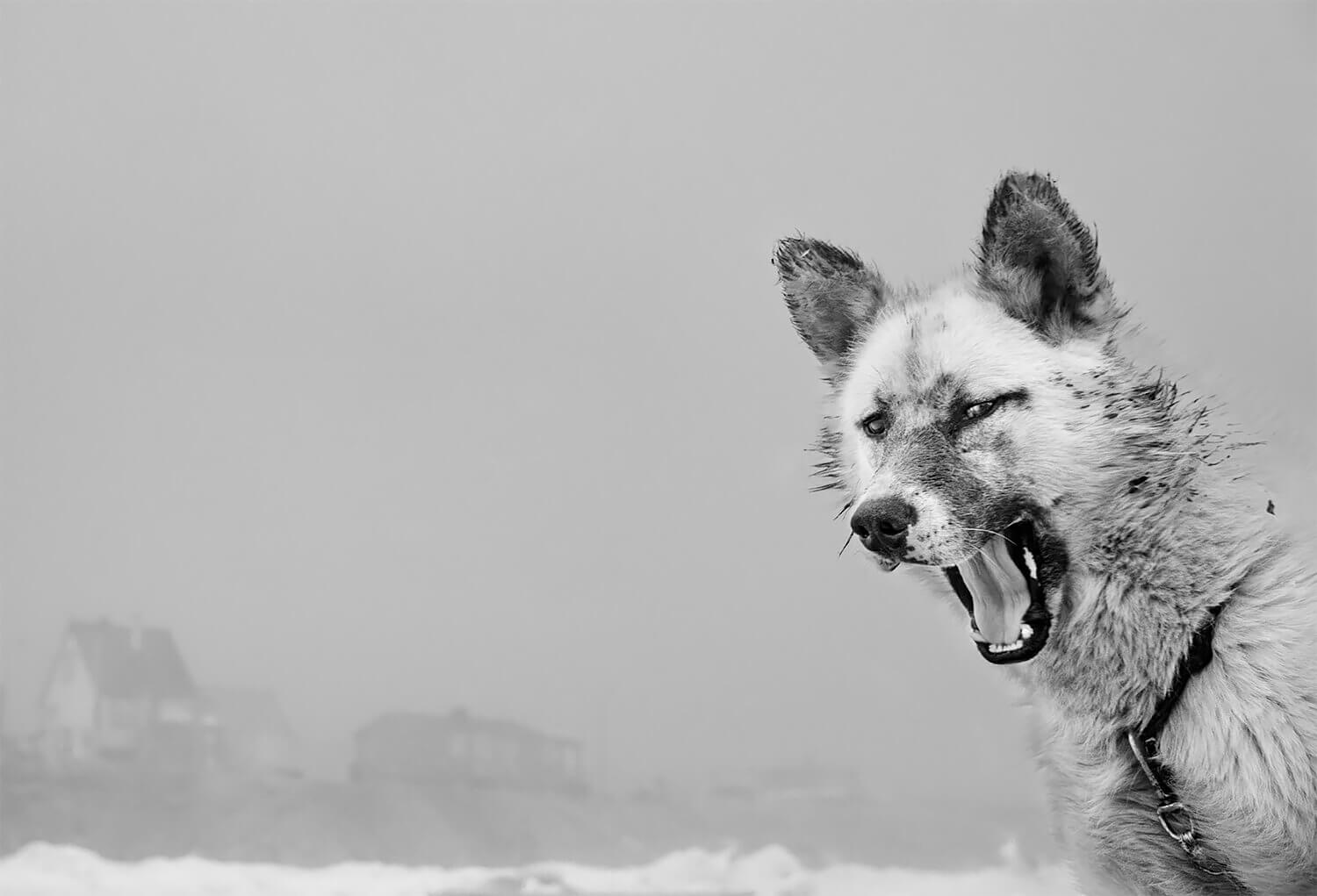 From the Prefaceby Ragnar Axelsson:
Time and again, I visited small villages all over Greenland to collect stories of dogs and hunters. Sometimes I'd be lucky to get one story, other times none at all. I can safely say that it was just as difficult to squeeze stories out of these hunters as it was to photograph them out on the freezing cold of the sea ice. But bit by bit, they opened up enough to share them with me and these hunters and dogs grew in my estimation with each story. Their respect for their ancestors, nature, and the sled dog was evident in every tale. These were a proud people who were happy to tell me about the friendships forged between hunters and sled dogs, creatures who in times of trouble fought for their lives and those of their masters in some of the most difficult situations imaginable - dogs with a sixth sense that made them stand out from all the rest. The bond that grew between these creatures and their masters was truly unique. Some of their stories are retold in this book. I want to take you across the sea ice on a dog sledding trip withme to give you a glimpse into the world of these Arctic heroes who have survived in conditions that are both alien and mesmerizing to us, a world that is fraught with peril and comprises some of the most breathtaking nature to be found on earth - but we'll get home safe and sound. There is something inexplicable about the Arctic that speaks to you, a force that draws you to it like a magnet. I feel I have to tell this story of the heroes of the Arctic for the world to see.