For this 12th edition of AAP Magazine, we received a record number of submissions from all over the world. The winning photographers come from 11 different countries and 4 continents.
Their work reflect the large variety black and white photography can offer. Documentary, portrait, travel, street, wildlife, abstract and fine art are all represented in the winning portfolios.
Regardless of the genre of photography, the selected projects all have different approaches to the unifying theme of black and white. Using film, analog or digital photography, deep blacks or light grays, each photographer showcases a unique point of view. The chosen work successfully incorporates the literal and metaphorical dichotomy of black and white.
Mysterious, intense, timeless, at times nostalgic, black and white is magical for anyone who loves photography. Clearly black and white photography continues to hold a prominent place in our hearts and imaginations!
Selecting the winners was certainly not an easy task, but in the end we hope you will all enjoy this collection of photographs.
The Winner of AAP Magazine 12 B&W is Jacopo Maria Della Valle (Italy) with his image Ukuli.
© Jacopo Maria Della Valle
Ukuli - The transition from adolescence to adulthood in the Hamer tribes (Ethiopia) is marked by an ancient ritual:the Bull Jumping Ceremony. The day of the ceremony Hamer boys,called Ukuli,must run above ten bulls,back and forth four times,to test their bravery and strength.They are partially shaved,stripped naked and rubbed with sand to wash away their sins.
Jacopo Maria Della Valle's Website
Jacopo Maria Della Valle on Instagram
All about Jacopo Maria Della Valle
2nd Place Winner: Jean-Michel Clajot (Belgium) with his series Coronavirus crisis in Belgium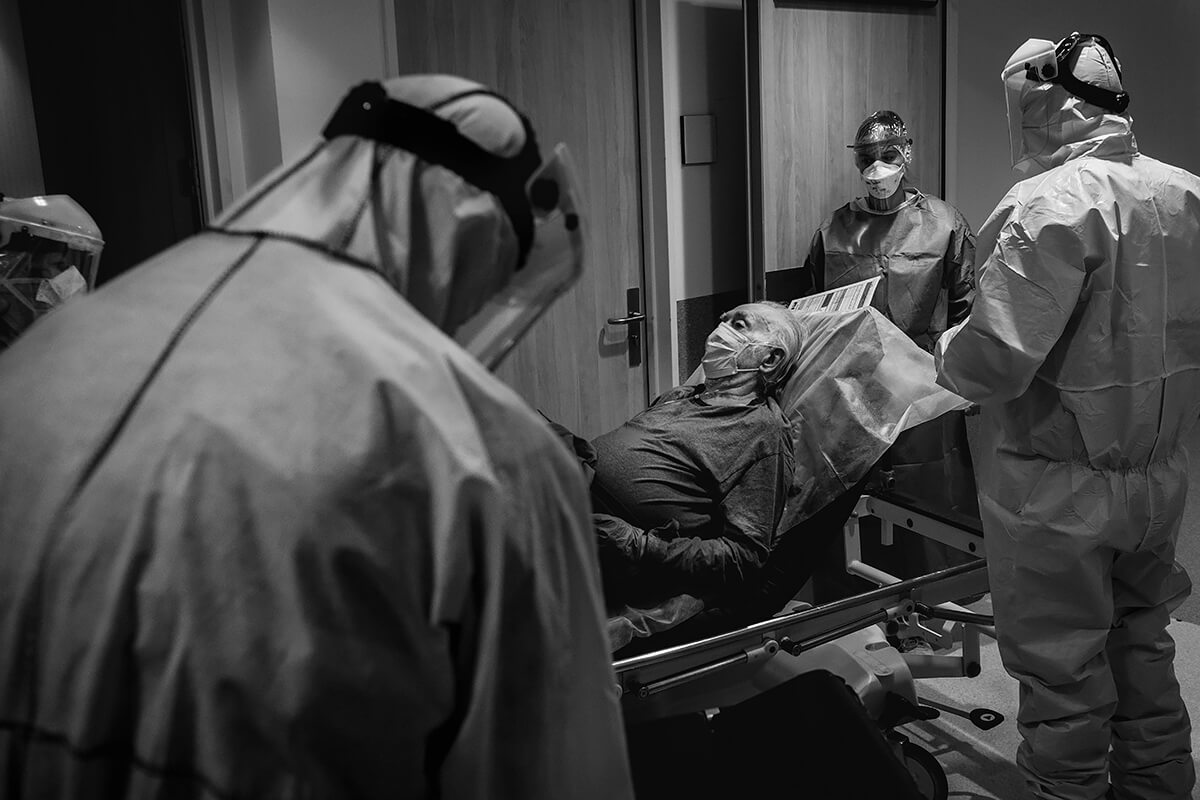 Today we are fighting one of the most difficult battles of our time against an enemy that appears invisible - The 2020 coronavirus pandemic was first confirmed to have spread to Belgium on 4 February 2020, when a Belgian national repatriated from Wuhan to Brussels tested positive for the COVID-19 virus. Transmission within Belgium was then confirmed early March at the end of the school holidays around carnival, when many tourists back from Northern Italy returned to work or school, leading to an epidemic with a rapid increase in cases in March–April 2020. By the end of March, cases had been registered in all 10 provinces of the country.
Jean-Michel Clajot's Website
Jean-Michel Clajot on Instagram
All about Jean-Michel Clajot
3rd Place Winner: Thomas Vijayan (Canada) with his image Wild Swing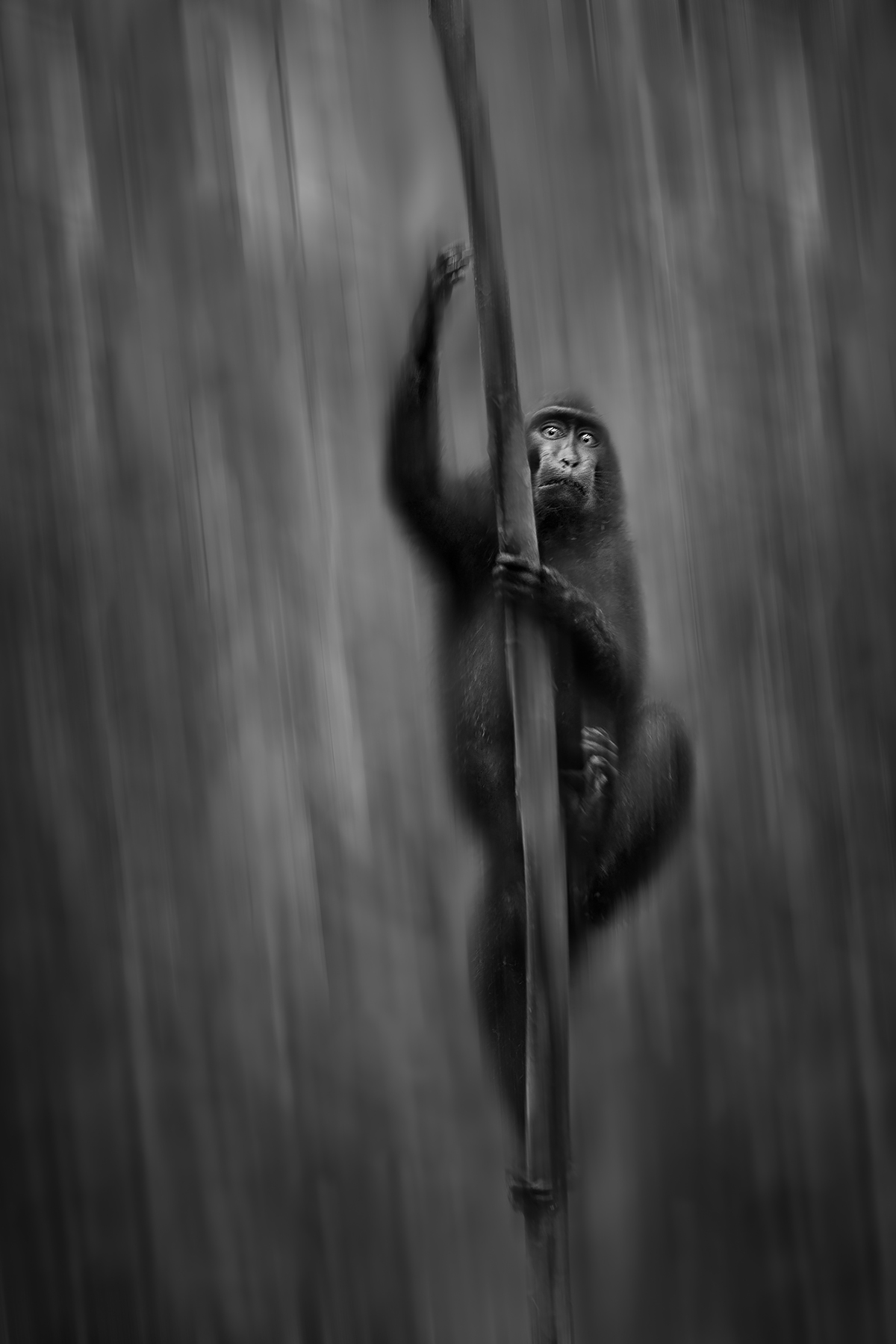 Wild Swing, caught in action was shot at Tangkoko reserve in the northeastern tip of the Indonesian island of Sulawesi.
Thomas Vijayan's Website
Thomas Vijayan on Instagram
All about Thomas Vijayan
Merit Awards Gallery
Jacque Rupp (USA)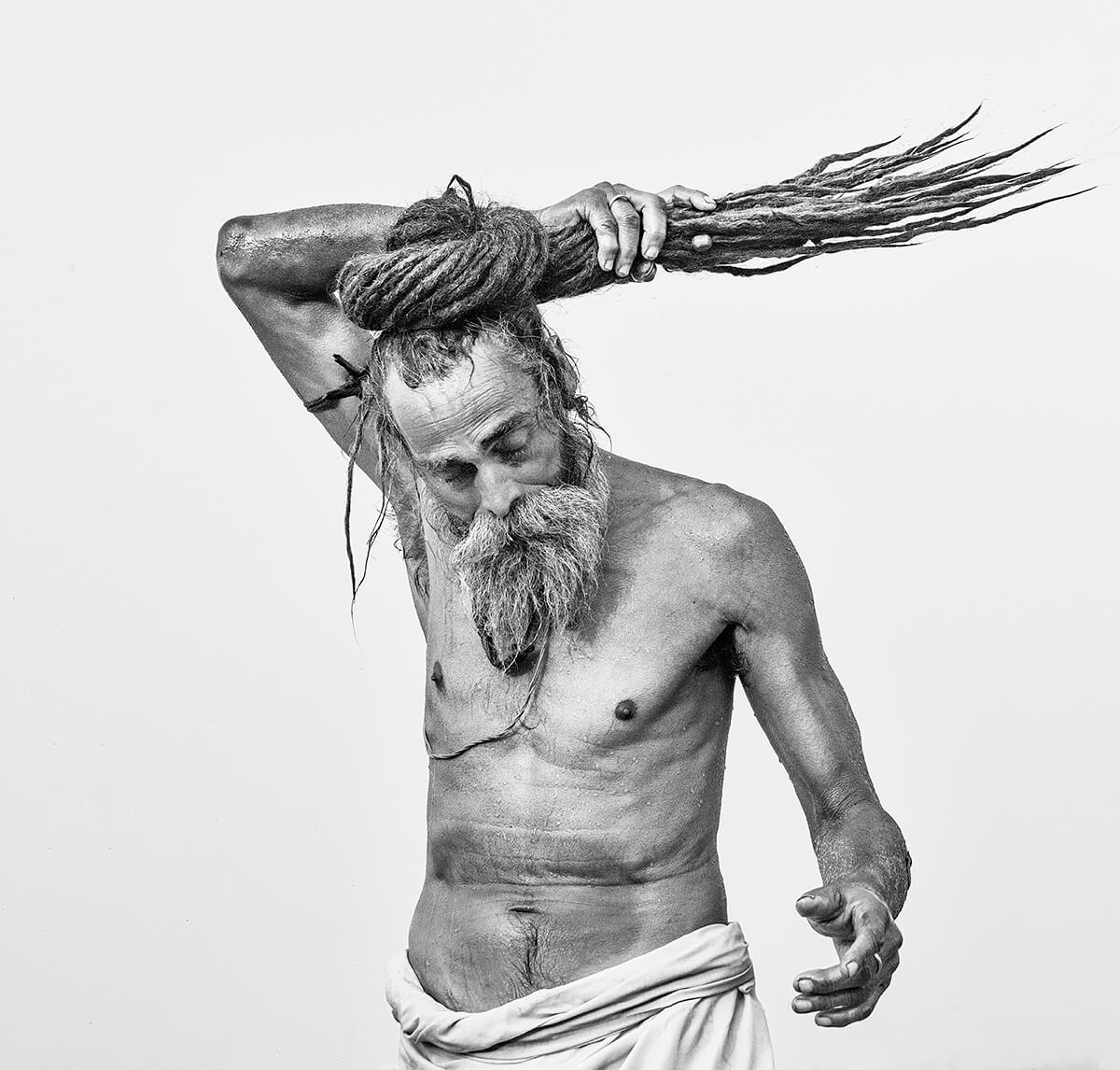 Bathing Sadhu – Kumbh Mela - Sadhus (wandering priests) make long pilgrimages to travel to Kumbh Mela and bathe in the crossing of three rivers to atone for their sins. We met this sadhu as he was readying for his dip. We watched him step into the Ganga, let his long hair and matted dreadlocks fall free and then submerge his entire body in the holy water. Sadhus are very proud of their dreadlocks; they are said to provide a deep spiritual connection to God. After his dip, he walked out of the water in somewhat of a trance and spun his dreadlocks round and round then ceremoniously secured them back into a top-knot. We knew we had witnessed something very sacred.
Jacque Rupp's Website
Jacque Rupp on Instagram
All about Jacque Rupp
Richard Dweck (USA)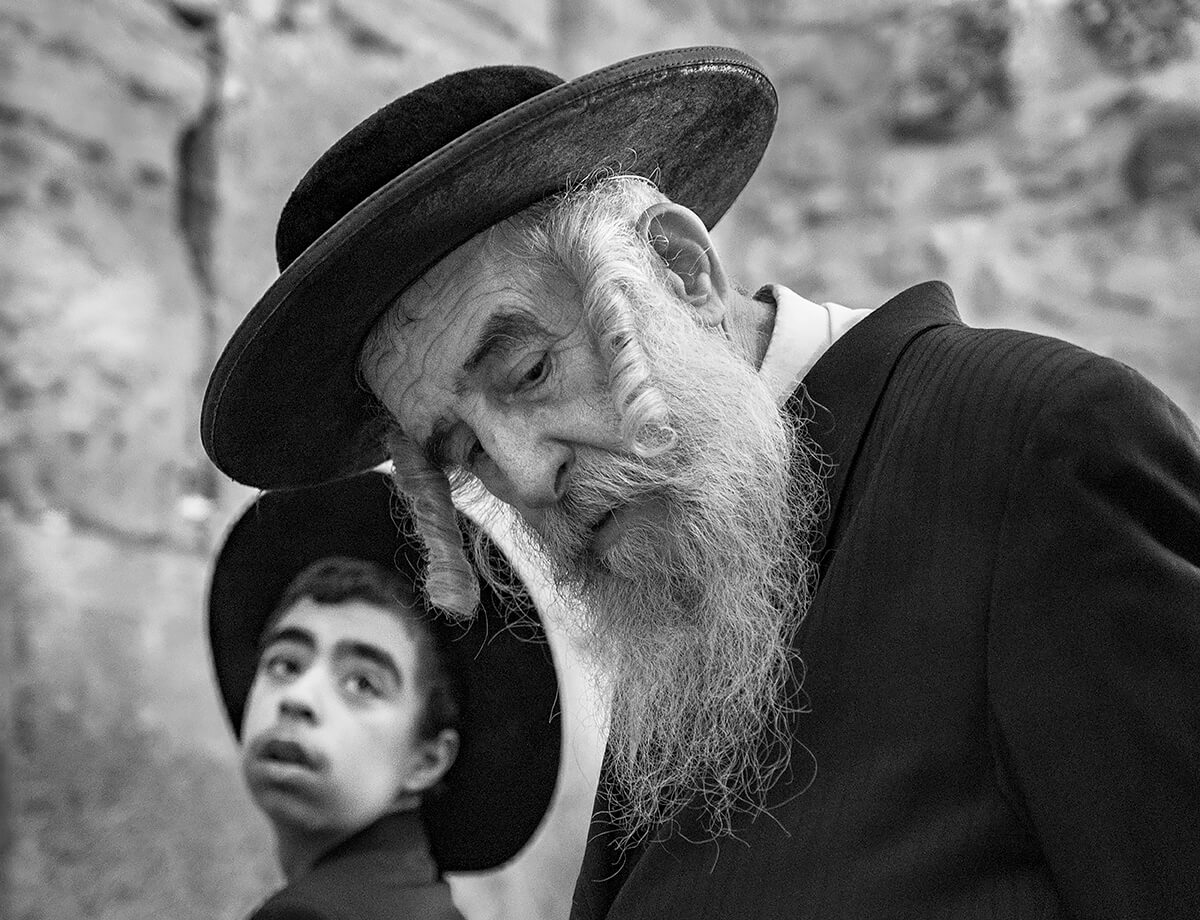 The Gaze - The Old City of Jerusalem is fascinating and not just because the walls are over 2000 years old. Everywhere children play in the streets, commerce happens and people are always coming or going to their places of worship. You get the sense that it's a lot different from other places- possibly more immediate, more historic, and with a little more life being lived on every street.
Richard Dweck's Website
Richard Dweck on Instagram
All about Richard Dweck
Frank Lynch (Switerland)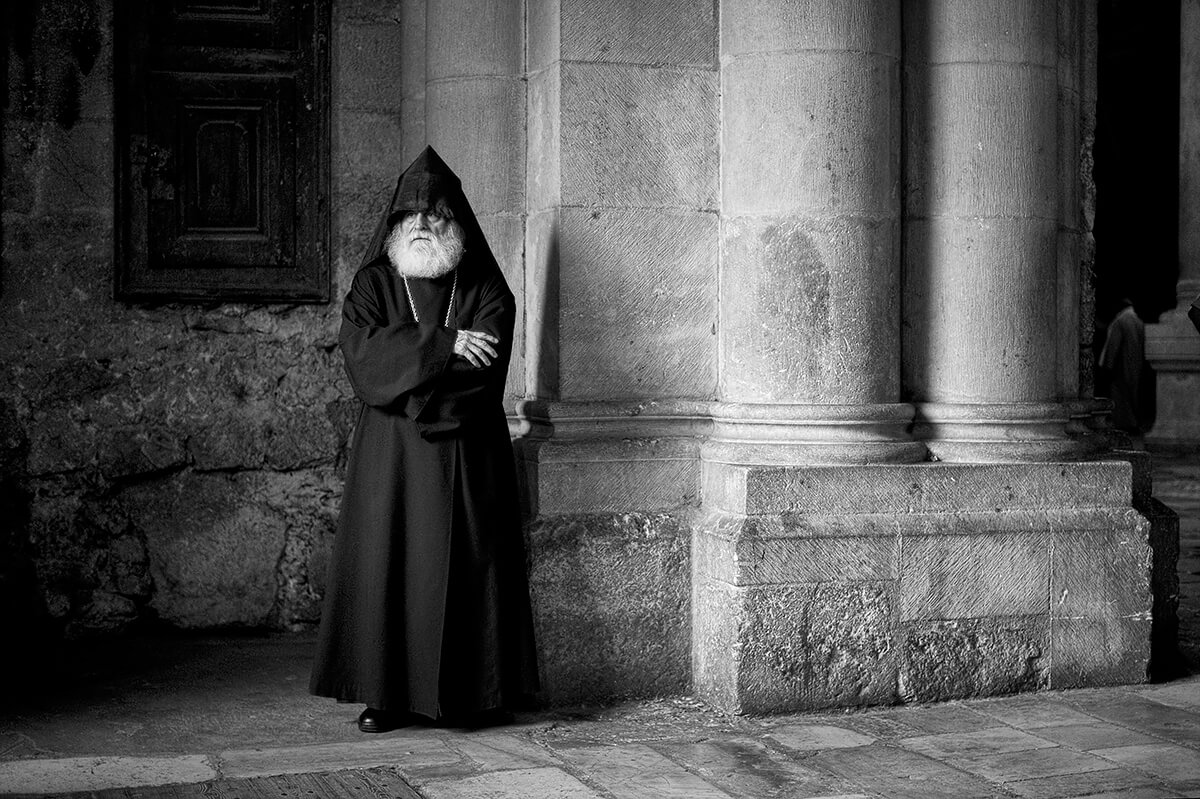 An Armenian Orthodox Priest waits at the entrance to the Church of Holy Sepulchre in Jerusalem on Easter Sunday Morning - Easter in Jerusalem is a solemn, intense occasion. On Good Friday, when Jesus is said to have been crucified, thousands of pilgrims march in the procession along the Via Dolorosa in the Old City. Many of the pilgrims carry wooden crosses Jesus was said to have done as he marched to his crucifixion. The centrepiece of the Easter celebrations takes place in the Church of the Holy Sepulchre where the crucifixion, burial and resurrection of Jesus is marked by Orthodox and Catholic christians.
Frank Lynch's Website
All about Frank Lynch
Eddy Verloes (Belgium)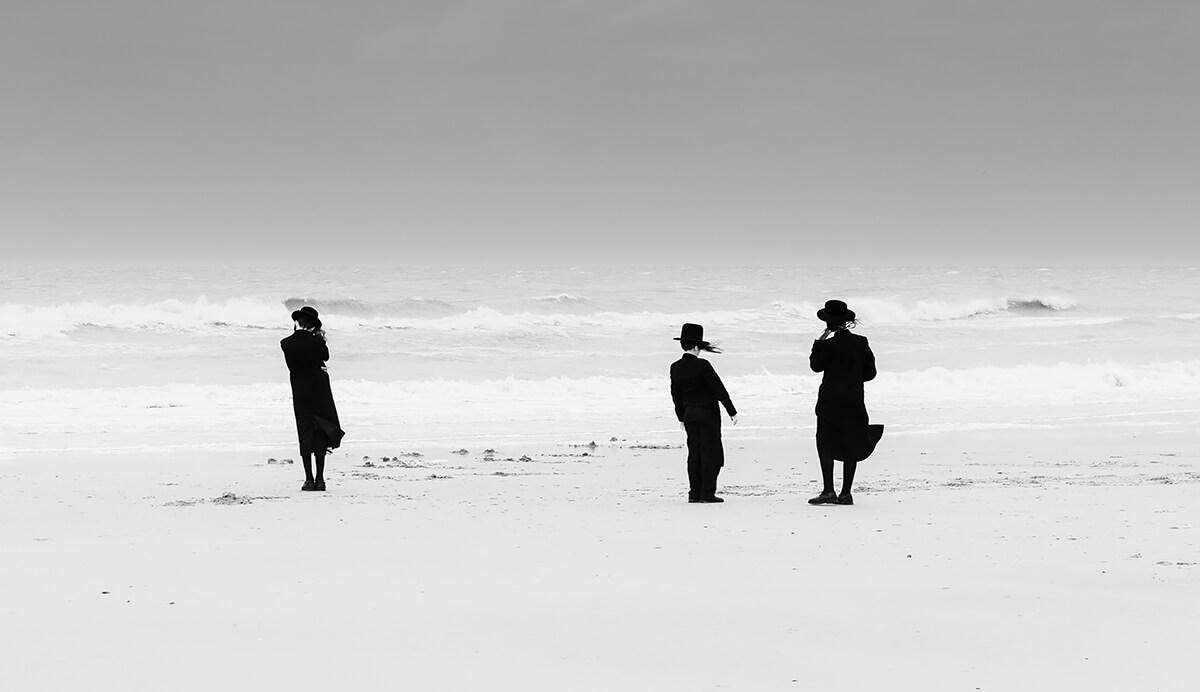 Losing our minds - My series 'Losing our minds' was taken at the beginning of the corona crisis 2020: a bizarre, but extremely fascinating period. Man loses his mind because a stormy situation presents itself that is new and challenging for him. Fear tries to overpower him, he freezes, starts to reflect on the world and on the punishment that Nature seems to sends us. These are photos of ultra-Orthodox Jews who can enjoy their freedom in an unorthodox way in the storm (of their lives) and escape the lockdown.
Eddy Verloes's Website
Eddy Verloes on Instagram
All about Eddy Verloes
Eric Lee (USA)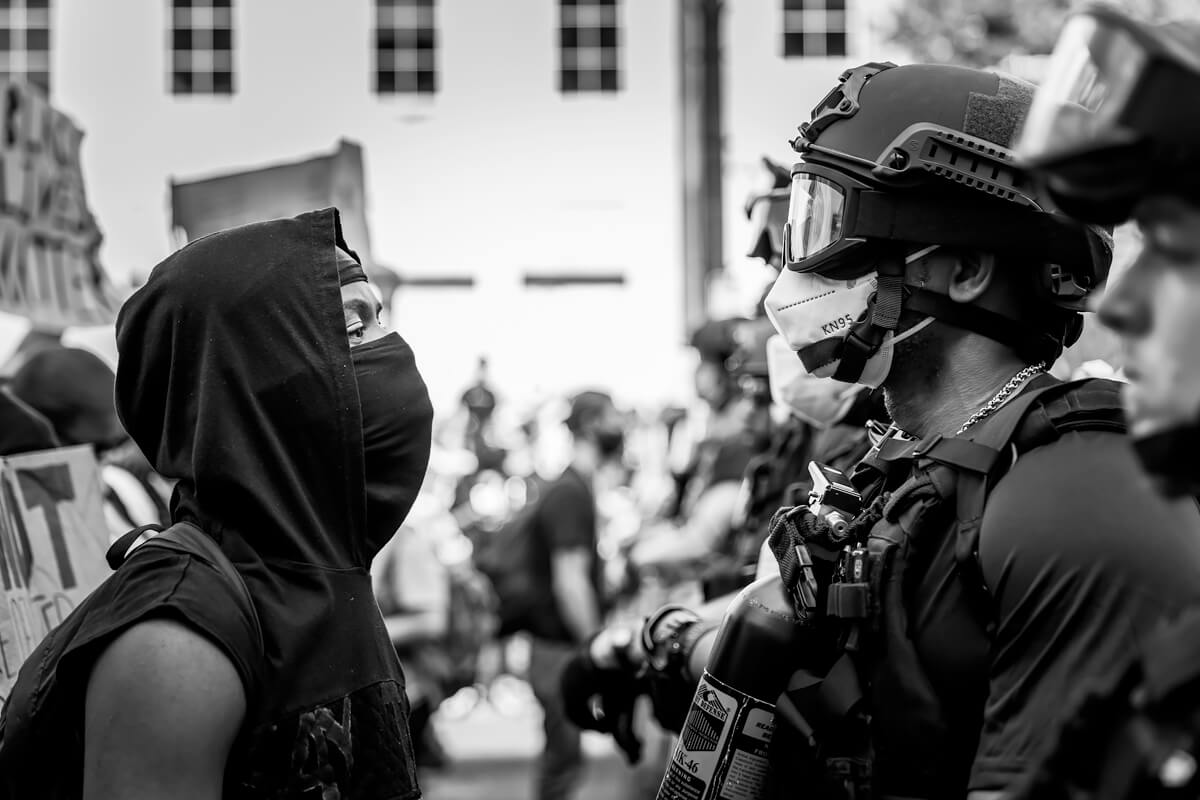 Confrontation - A protester is confronting with a police officer and demanding justice over George Floyd's death in Washington DC.
Eric Lee's Website
Iris Brito Stevens (USA)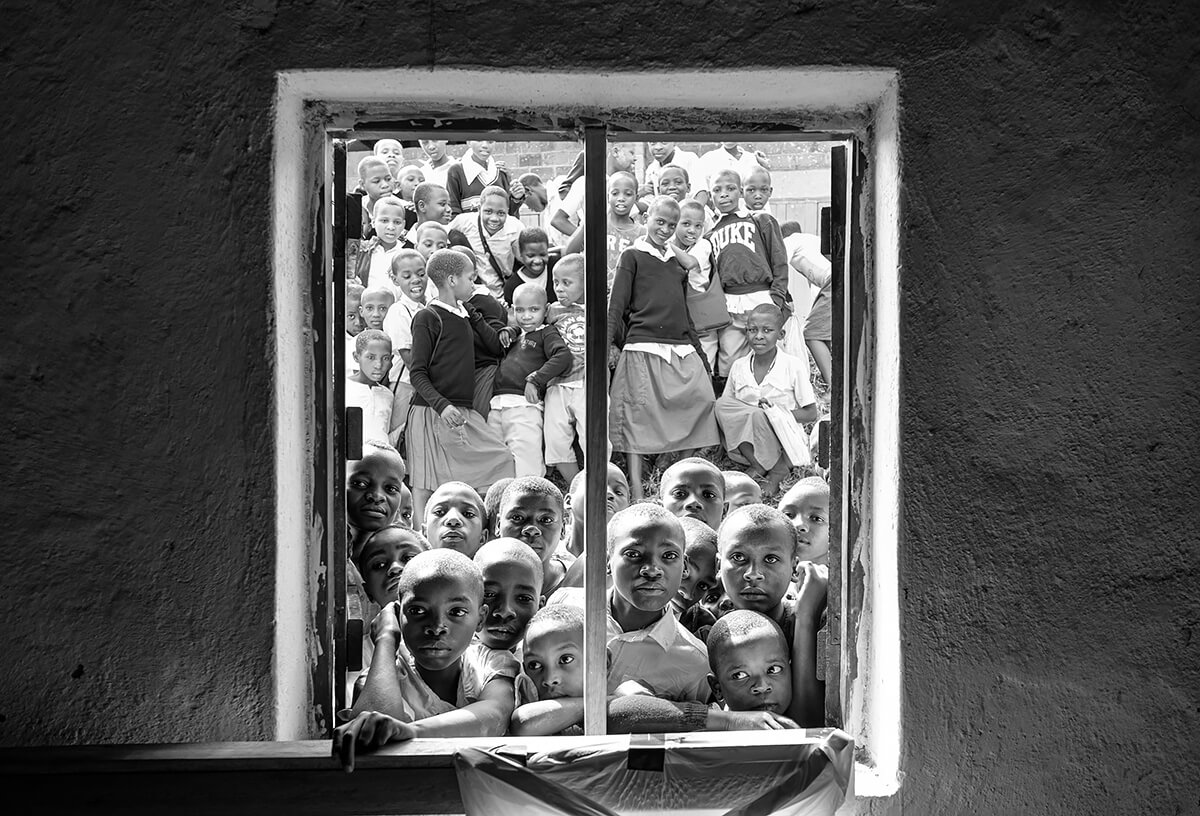 Curious Students of Nangara - The volunteer mobile dental clinic moves from town to town in rural Southern Uganda, setting up at schools, churches, etc. During class breaks, as none of the children had ever been to a dentist and as most of them could not be treated, due to limited time and staff, they would clamor at the open windows and watch with great curiosity.
Iris Brito Stevens's Website
Iris Brito Stevens on Instagram
All about Iris Brito Stevens
Giuseppe Cardoni (Italy)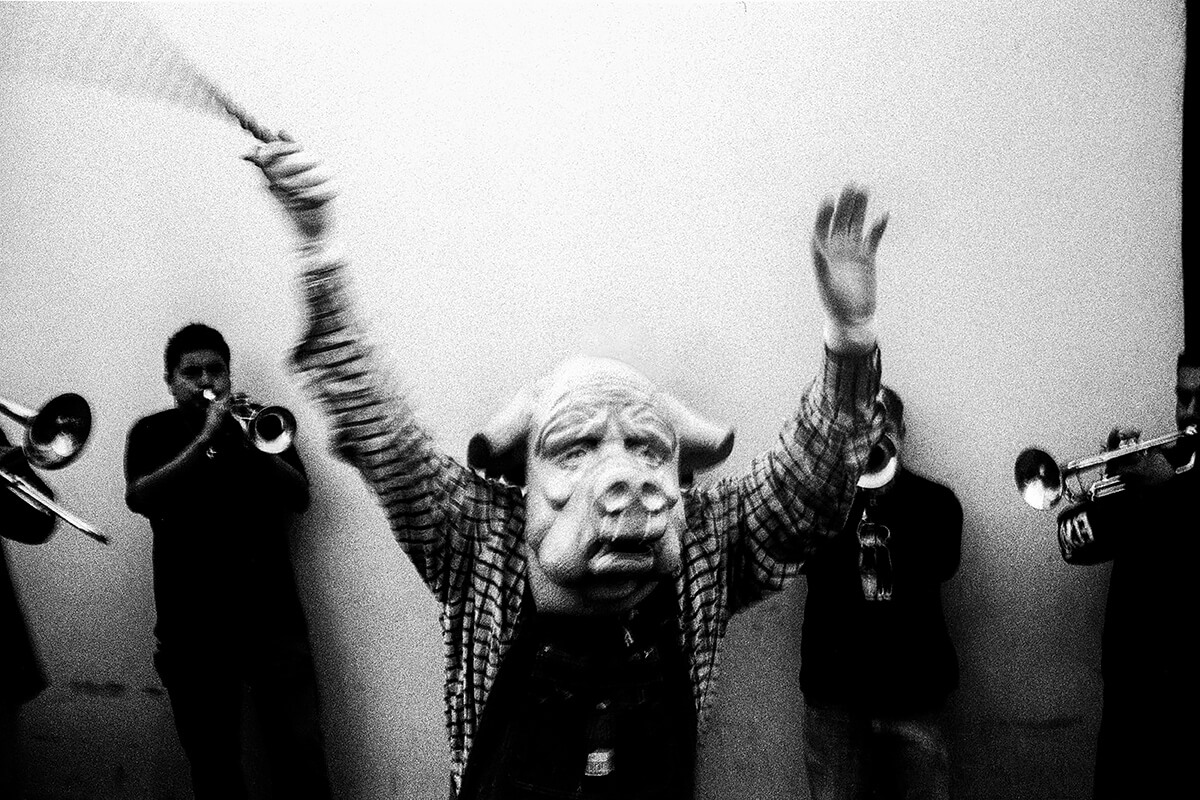 Life and Death - Mexican Rhapsody - In Mexico sacred and profane touch each other, to coincide. Mourning is exhibited with sounds, colors but also with disquieting masks and presences almost as if to make fear and restlessness familiar and friendly. Tradition has it that, in the Dìa de los muertos, the dead return from the afterlife for embrace friends and relatives.
All about Giuseppe Cardoni
Giuseppe Cardoni on Facebook
James Peaslee (USA)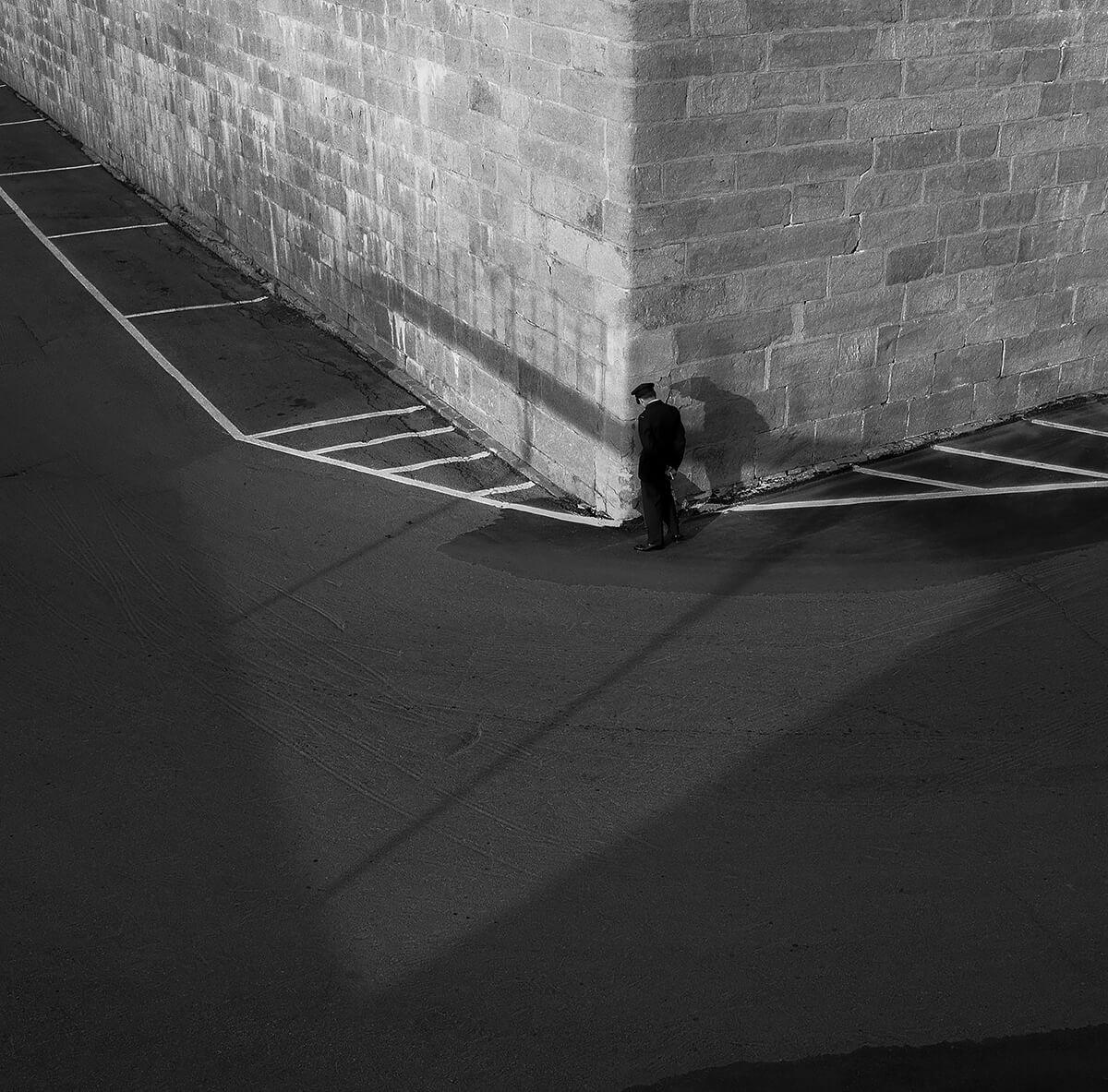 Guard at wall, Germany 1970 ©James Peaslee
James Peaslee's website
James Peaslee on Instagram
All about James Peaslee
Frank Machalowski (Germany)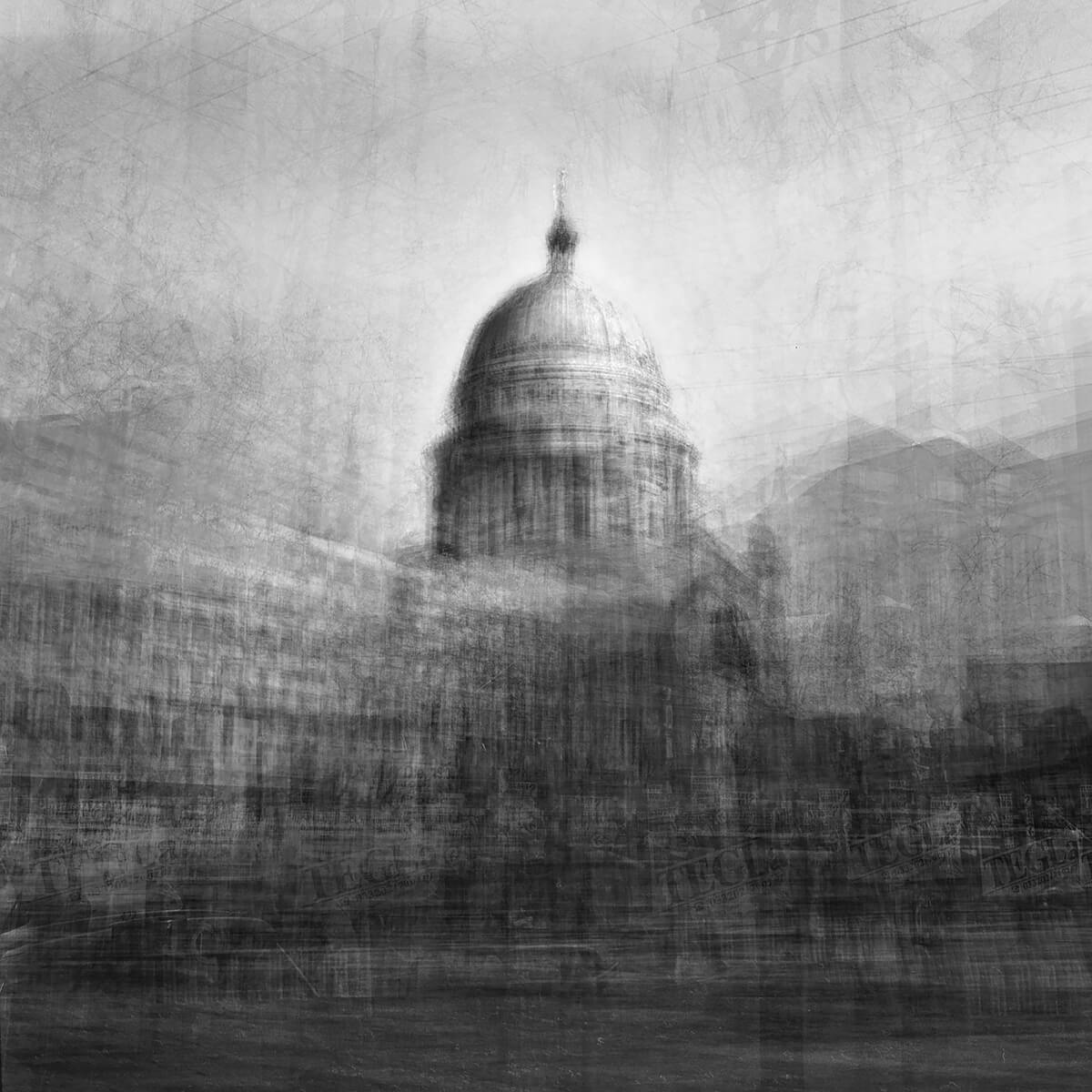 St Nikolai Church Potsdam - In this series (multiexpo) I show analog multiple exposures of european cities sightseeing hotspots photographed from several positions on one frame. The buildings, structures and sculptures are taken from different perspectives, as well as the different visitors they look. The multiplication and intensification of positions and fields of view appears to distort the structures and reduce them to their core. They literally vibrate under the attempt to capture the time even in the pictures.
Frank Machalowski's website
Frank Machalowski on Instagram
All about Frank Machalowski
Georgio Negro (Switzerland)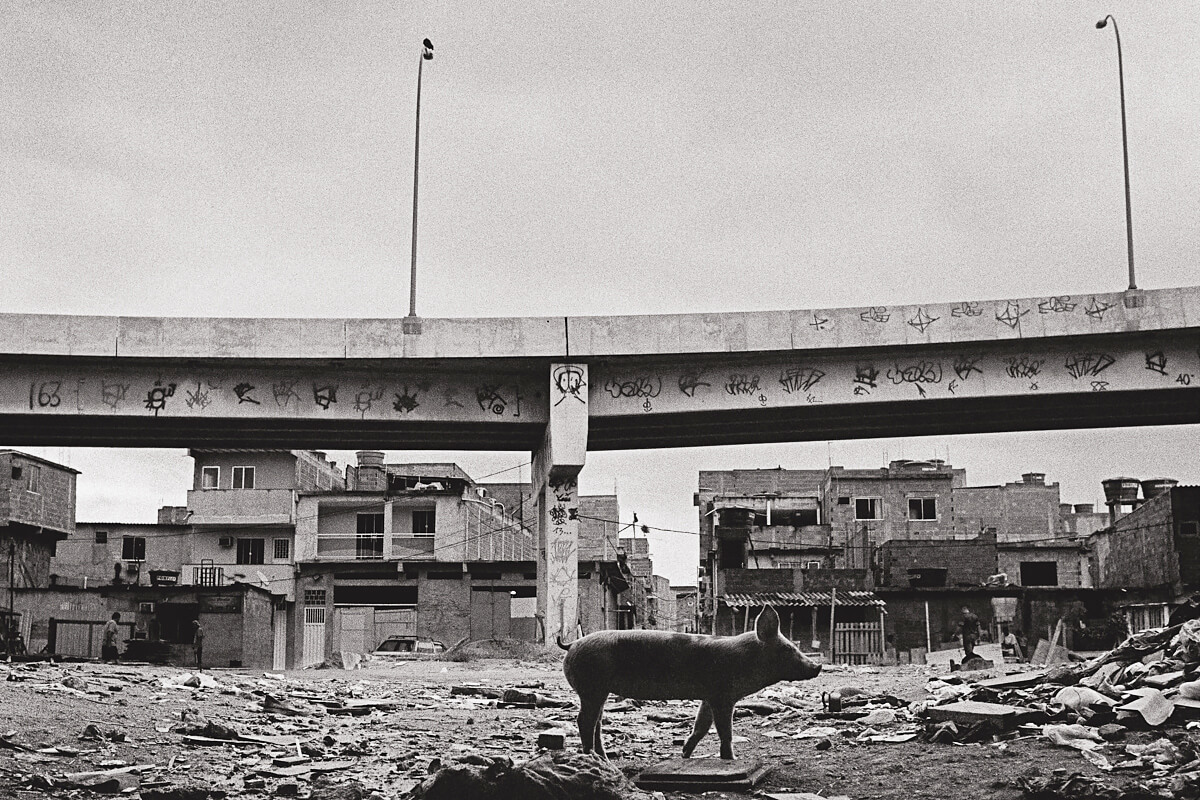 Georgio Negro's website
Georgio Negro on Instagram
All about Georgio Negro
Jennifer Shaw (USA)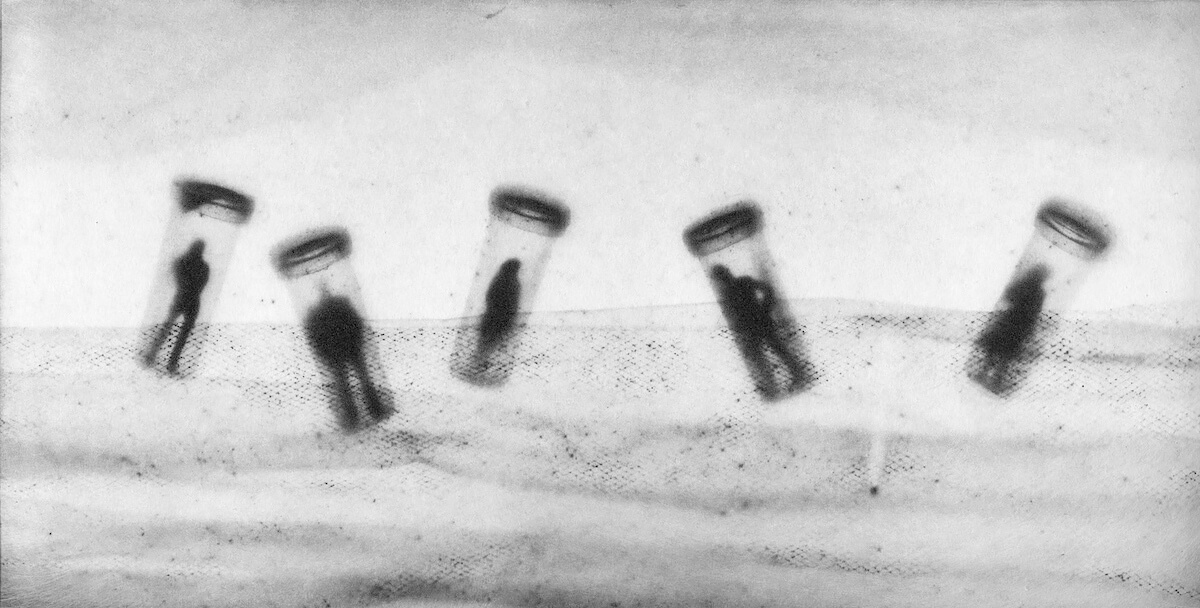 Flood State 071 - Photogravure on Japanese Kozo paper, 6x12 Flood State is about weather anxieties and the precarious act of making a home on vulnerable land. In Louisiana, we face one of the highest rates of sea-level rise in the world, compounded by coastal erosion and increasingly frequent and intense rainfall. I consider heading for higher ground. But with weather calamities unfurling across the globe, is any place truly safe? And so I imagine a future where we adjust and adapt to survive the rising tides.
Jennifer Shaw 's website
Jennifer Shaw on Instagram
All about Jennifer Shaw
Klaus Lenzen (Germany)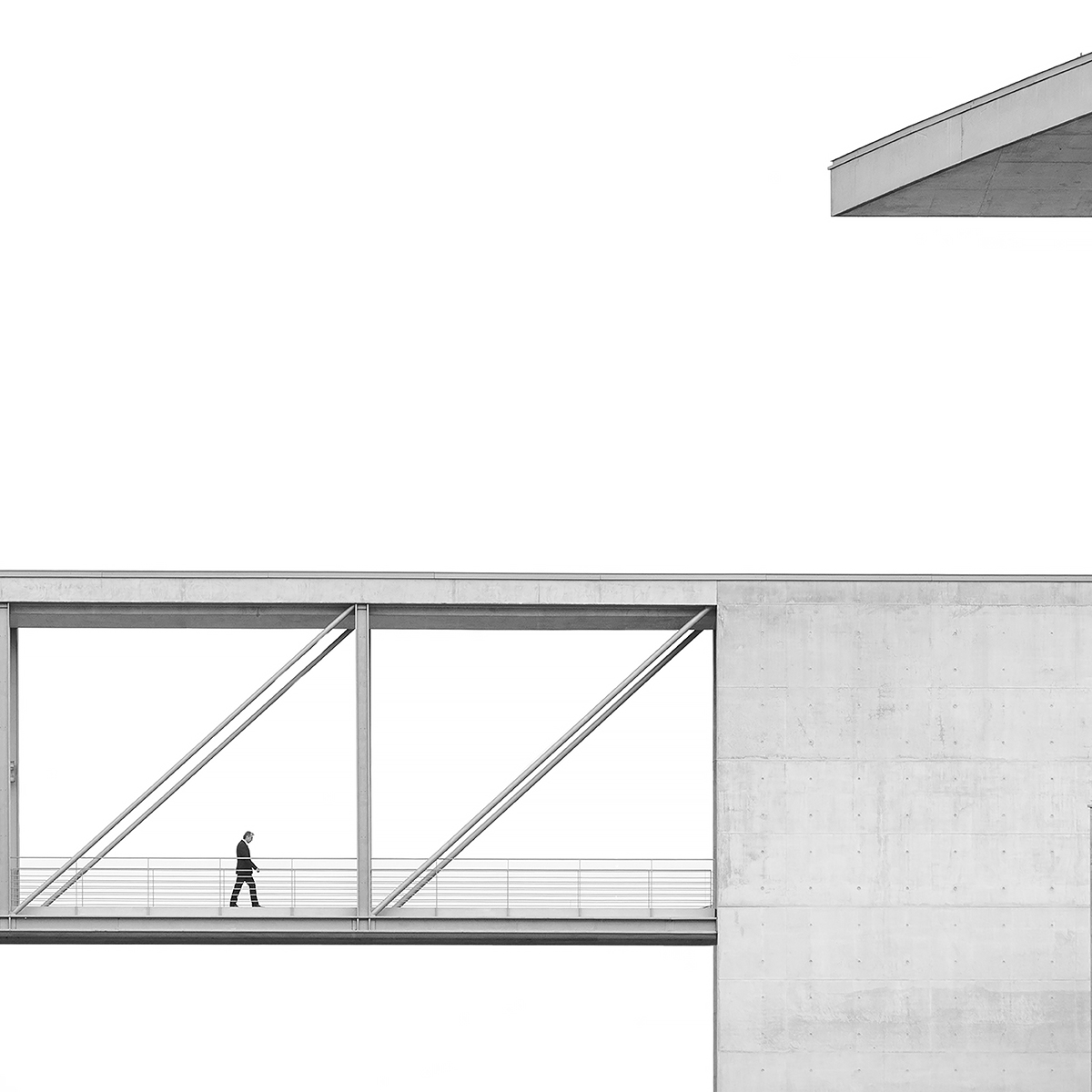 Across the bridge© Klaus Lenzen
Klaus Lenzen 's website
Klaus Lenzen on Instagram
All about Klaus Lenzen
Eric Kunsman (USA)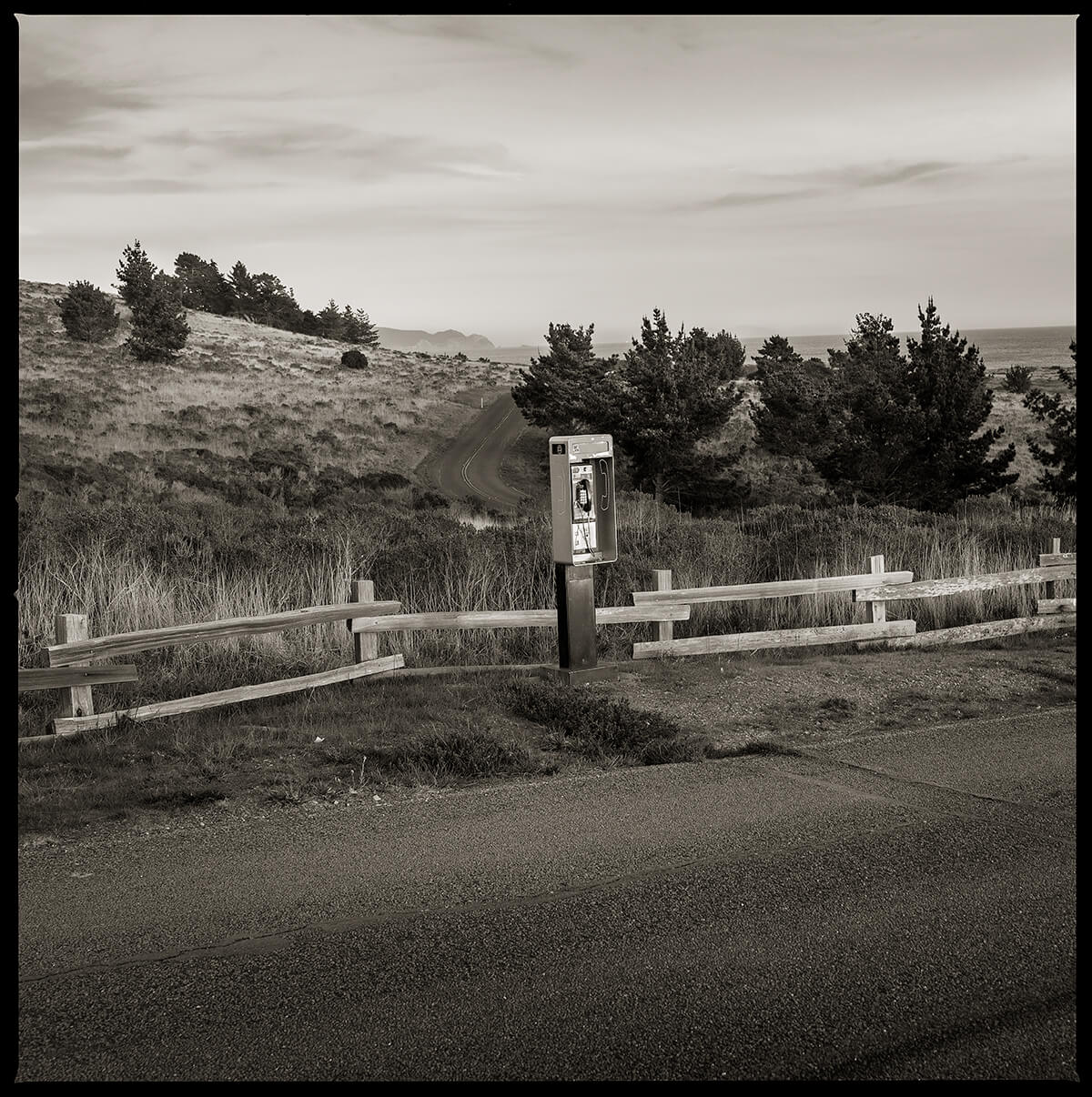 Unknown Number, Point Reyes National Seashore, CA - From my series "Life-Lines Throughout the United States" which is a supporting series to my larger project "Felicific Calculus; Technology as a Social Marker of Race, Class, & Economics in Rochester, NY." In 2017, when I decided to relocate my studio to a different part of Rochester, NY, colleagues immediately questioned my choice of locations, making comments along the lines of; "...that area's a war zone." My experience with my new neighborhood had been consistently positive, so I stared to explore what gave them the impression that this area of Rochester was especially dangerous.
Eric Kunsman's website
Eric Kunsman on Instagram
All about Eric Kunsman
Alexandro Pelaez (United Kingdom)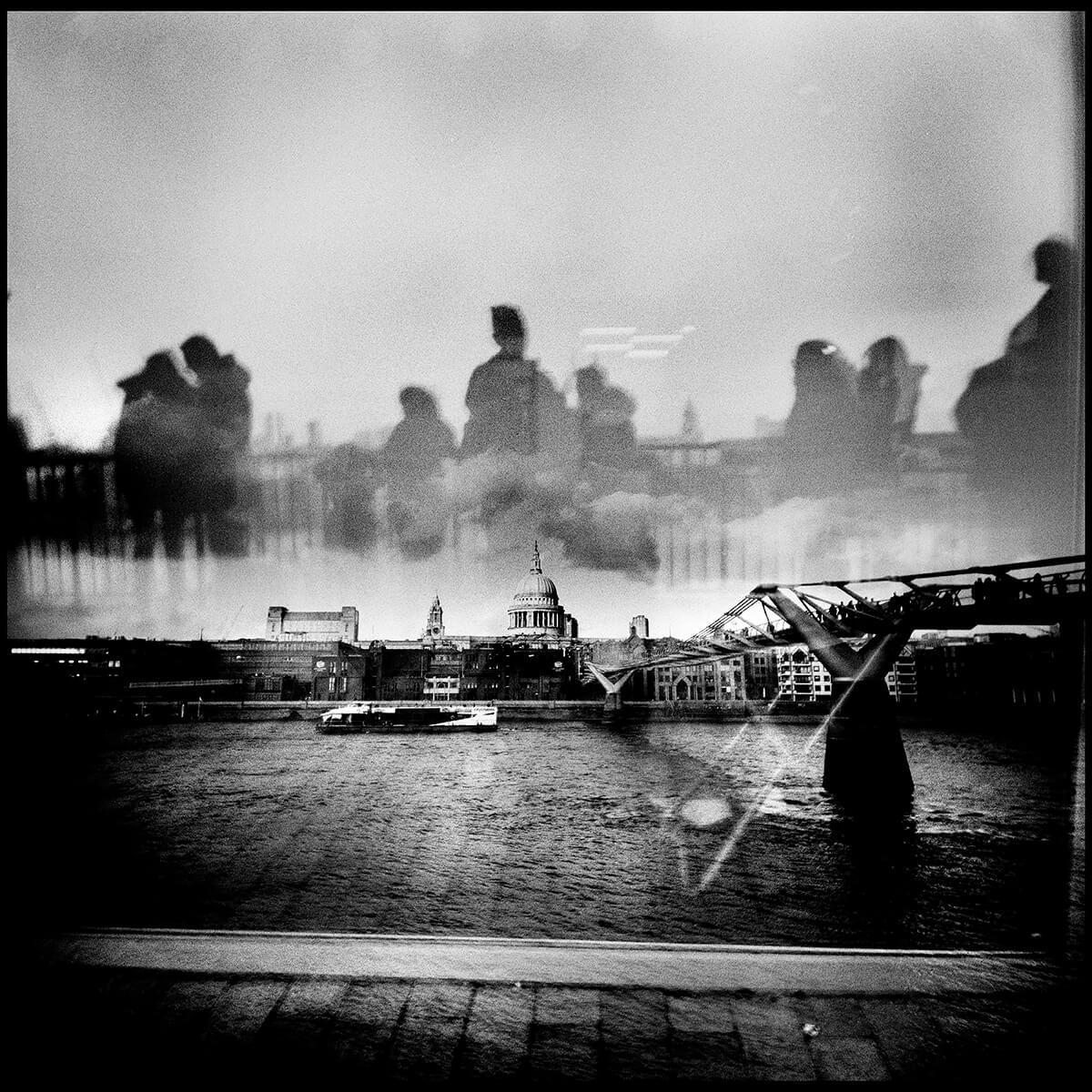 SAINT PAULS - Saint Pauls taken in London with my 120mm film camera applying the double exposure technique using a 100 ISO Black & White film is part of my four year ECLECTIC series of double exposure photographs of Street Environments of different cities, countryside and beaches from around the world. Where each city has its own distinctive pace of elements, circumstances, colours; an array of miscellanea that shape what we call memory; a human quality as ephemeral as ever-changing.
Alexandro Pelaez's website
Alexandro Pelaez on Instagram
All about Alexandro Pelaez
Alexandro Pelaez and the Magical in the Realism
Susanne Middelberg (The Netherlands)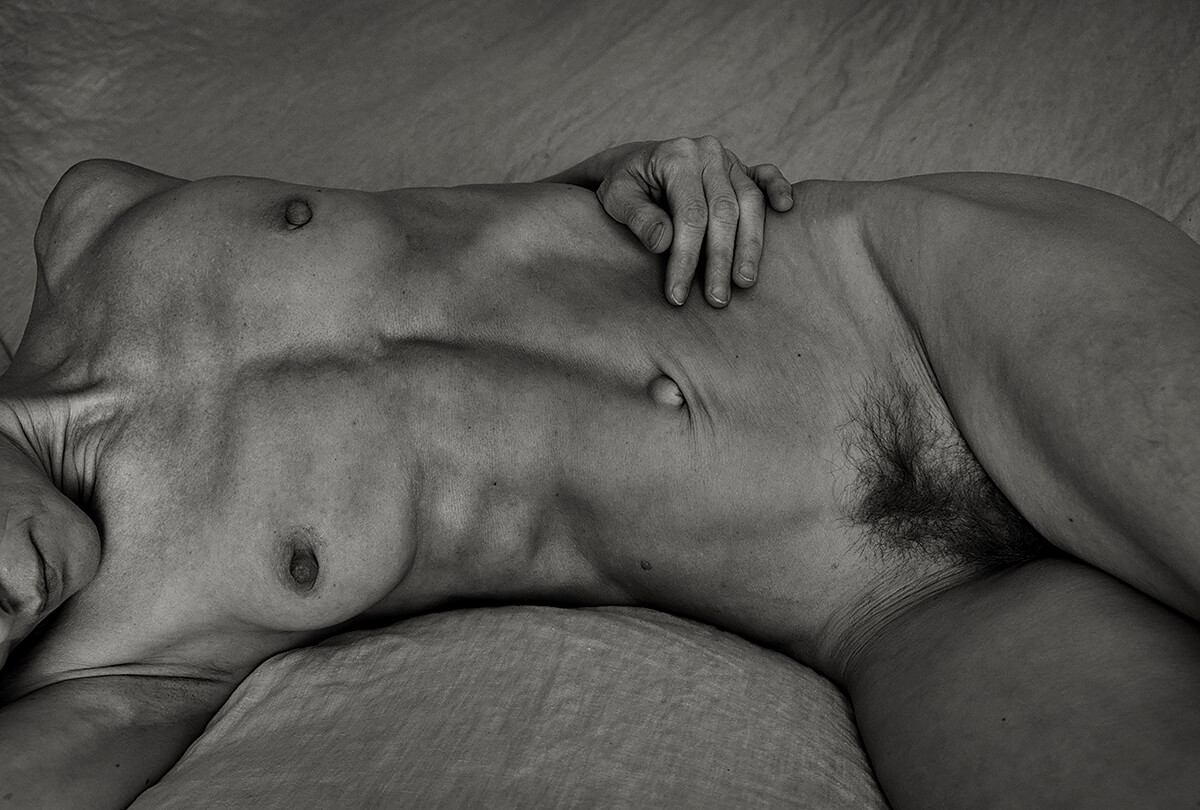 Thuis - The photo is made through my fear of going through loneliness. While knowing that I only can find confidence in myself if I am able to face loneliness my fear of pain is too tremendous to do so.
Susanne Middelberg's website
Susanne Middelberg on Instagram
All about Susanne Middelberg
Axel Breutigan (Canada)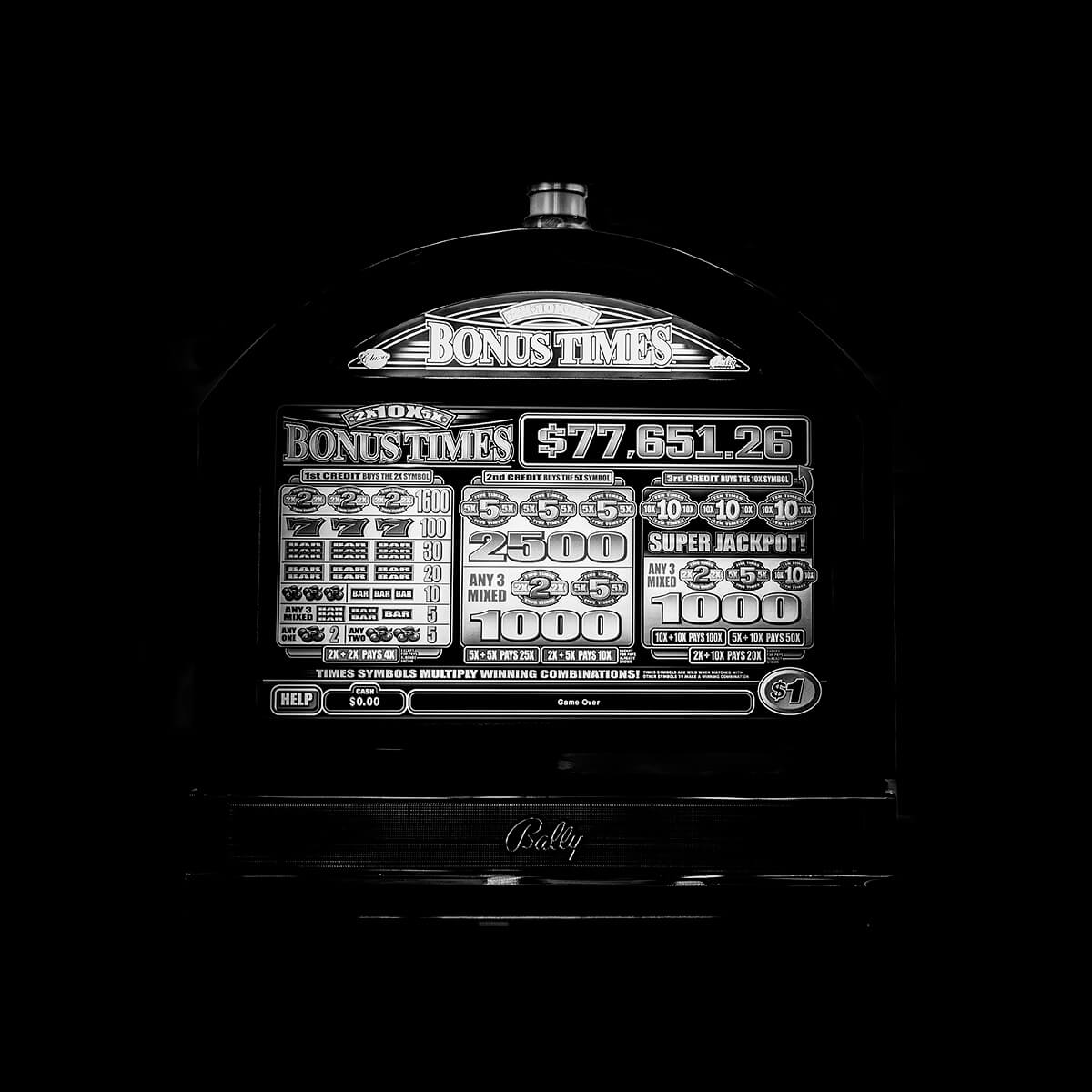 Bonus Time - One Armed Bandits - and the Like Glamour, Glamour, Color, Music, Noise, Chatter and lots of Distraction - that's the world inside Las Vegas' casinos, in particular in the slot machine sections. All designed to lure the customers to spend their money in the - unrealistic - hope to hit the big money, the Jackpot. What's left if you take away all these elements? Machines - or parts of it - which all of a sudden have a beauty of its own; distinguished forms and shapes with a simple message: Money !
Axel Breutigan's website
Axel Breutigan on Instagram
All about Axel Breutigan
Dilla Djalil Daniel (Indonesia)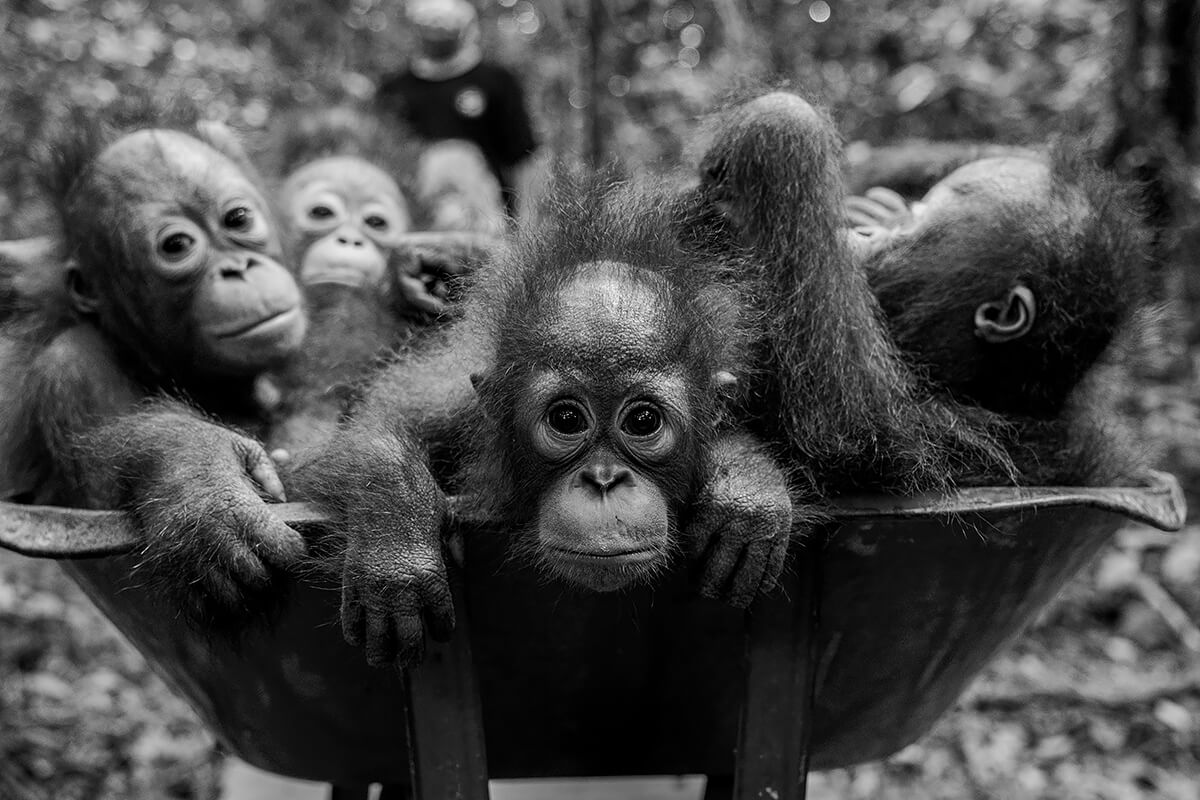 Dilla Djalil Daniel's website
Dilla Djalil Daniel on Instagram
All about Dilla Djalil Daniel
Bruce Haswell (Australia)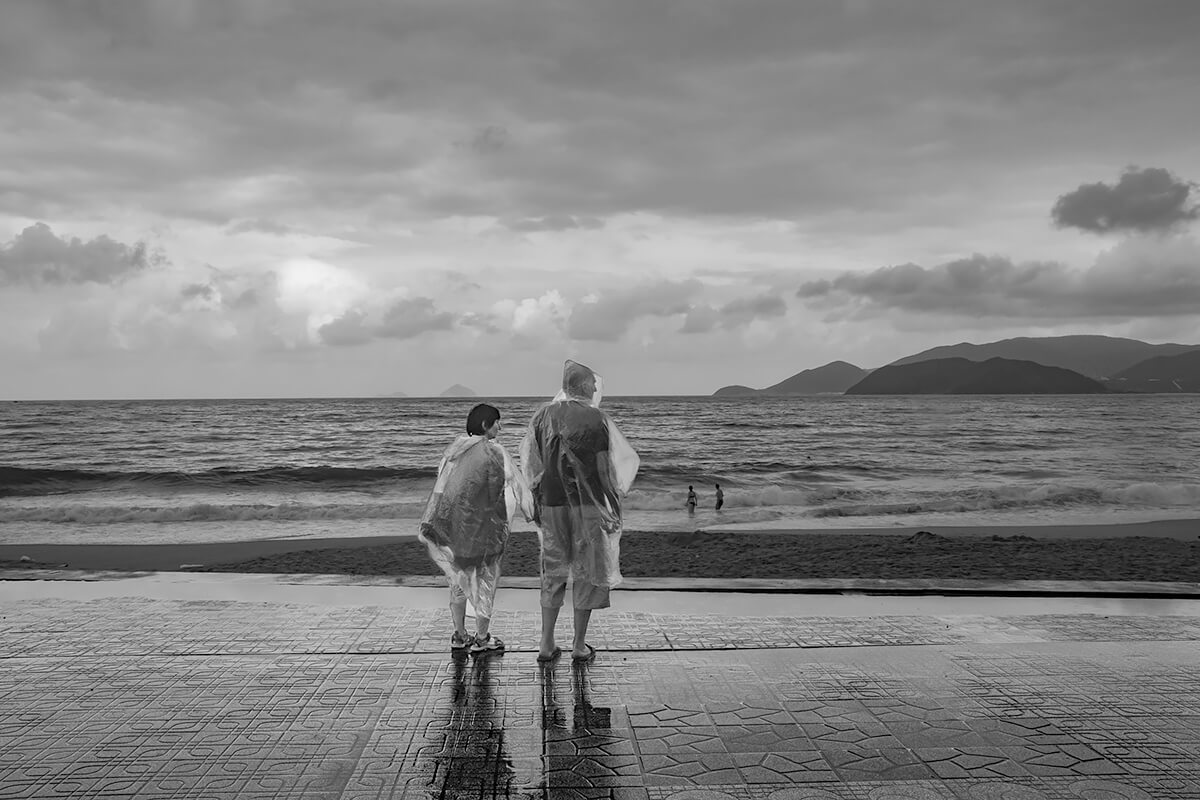 The Misfits - From the series Shorelines. Trang Phu beach Nha Trang Vietnam 2019
Bruce Haswell's website
Bruce Haswell on Instagram
All about Bruce Haswell
Graeme Purdy (United Kingdom)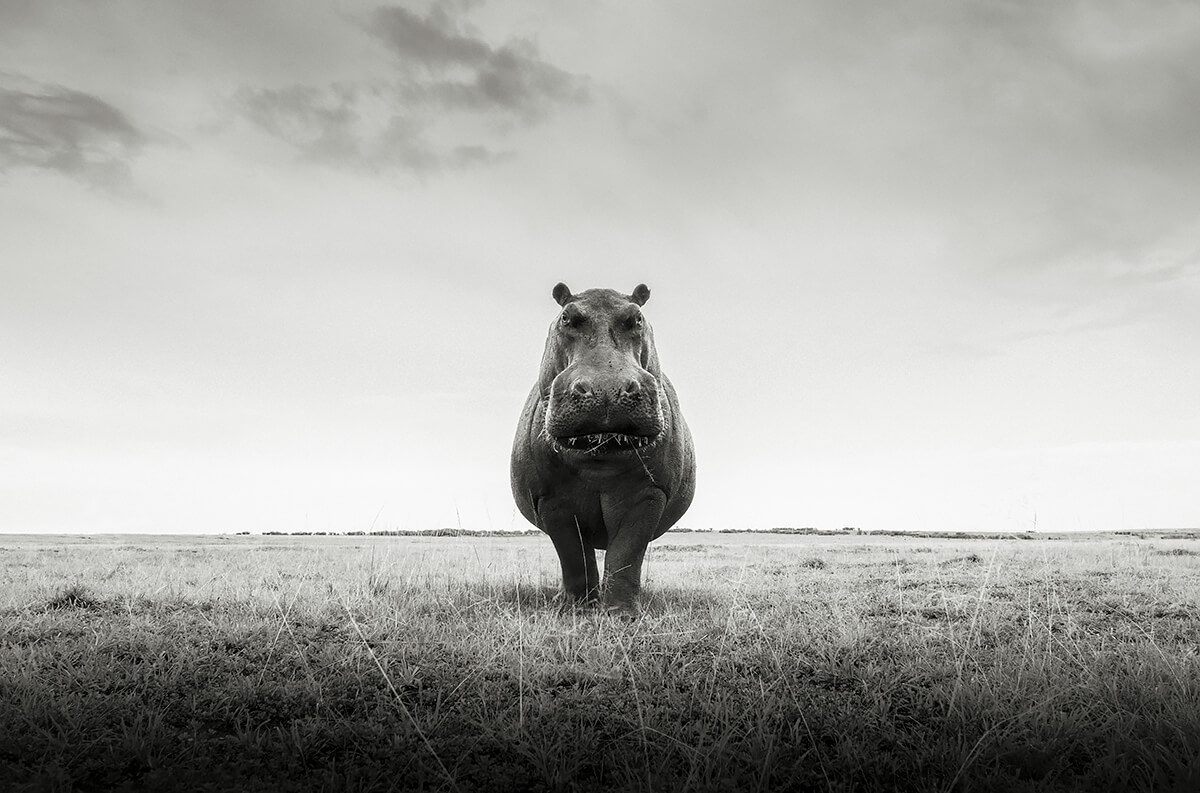 One Hippo - Possibly the 'rarest' image I have ever taken and certainly one of the hardest to capture. This male hippo was out grazing early one morning, and tolerated our respectful presence, just long enough for this image to be taken. They may have the largest canine teeth of all mammals and a bite that could snap a human in two but hippos out of the water are very shy. They are out of the comfort zones, hard to observe and very hard to get this close with a wide lens.
Graeme Purdy's website
Graeme Purdy on Instagram
All about Graeme Purdy
Diane Fenster (USA)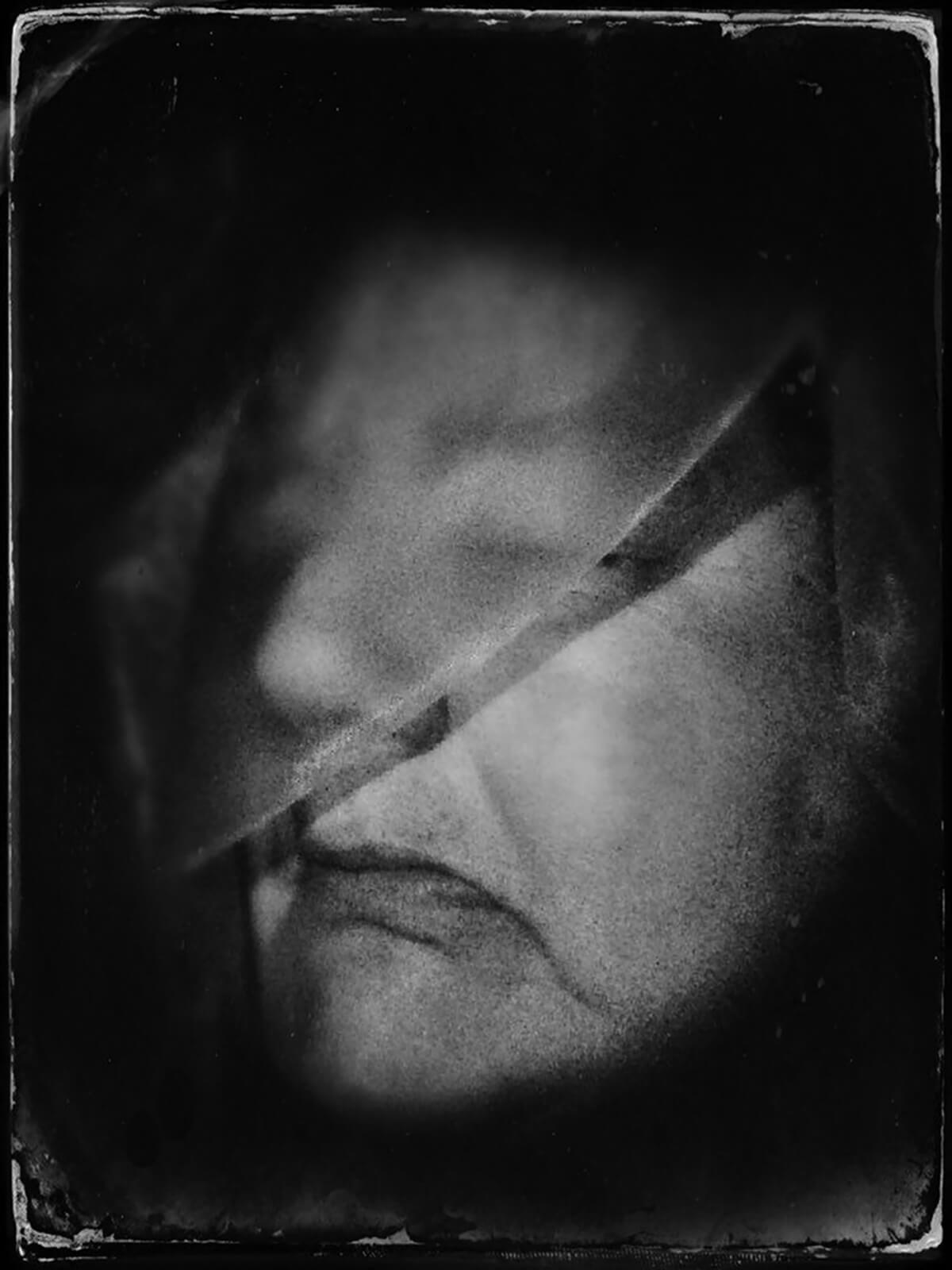 Covid-19.25 - From the series A Long History Of Dark Sleep: Anxiety and insomnia self-portraits photographed during the pandemic of COVID-19. In this time of Covid-19, I sleep alone but fear is my lover. We embrace fretfully and stare at the ceiling. The camera comes to bed with me and a flashlight is my light-source. Coming face to face with potential death carried on the breeze by an invisible agent has the power to propel me to self-examination in spite of distress.
Diane Fenster on Lensculture
Diane Fenster on Instagram
Xiaowen Huang (China)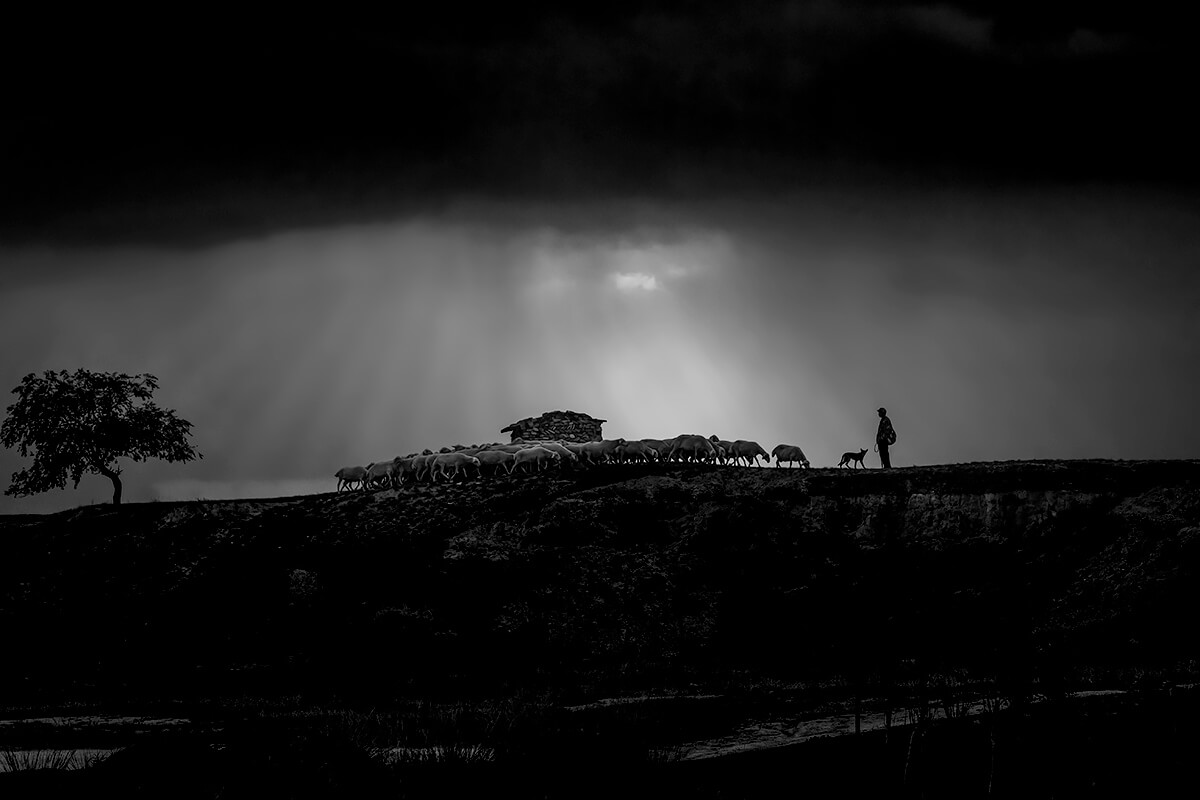 Under the setting sun to you. I do not have my website. Here is the caption for the image. The image was shot in Yu County, Hebei Province, China in September, 2019. Yu County is an ancient town with a history and culture of more than 2,000 years. On the evening of that day, after the storm, the ancient fort in Kaiyang village was covered with thick clouds and the sun was setting. At this time, shepherds, collie and sheep formed a beautiful scenery
Julien De Wilde (Belgium)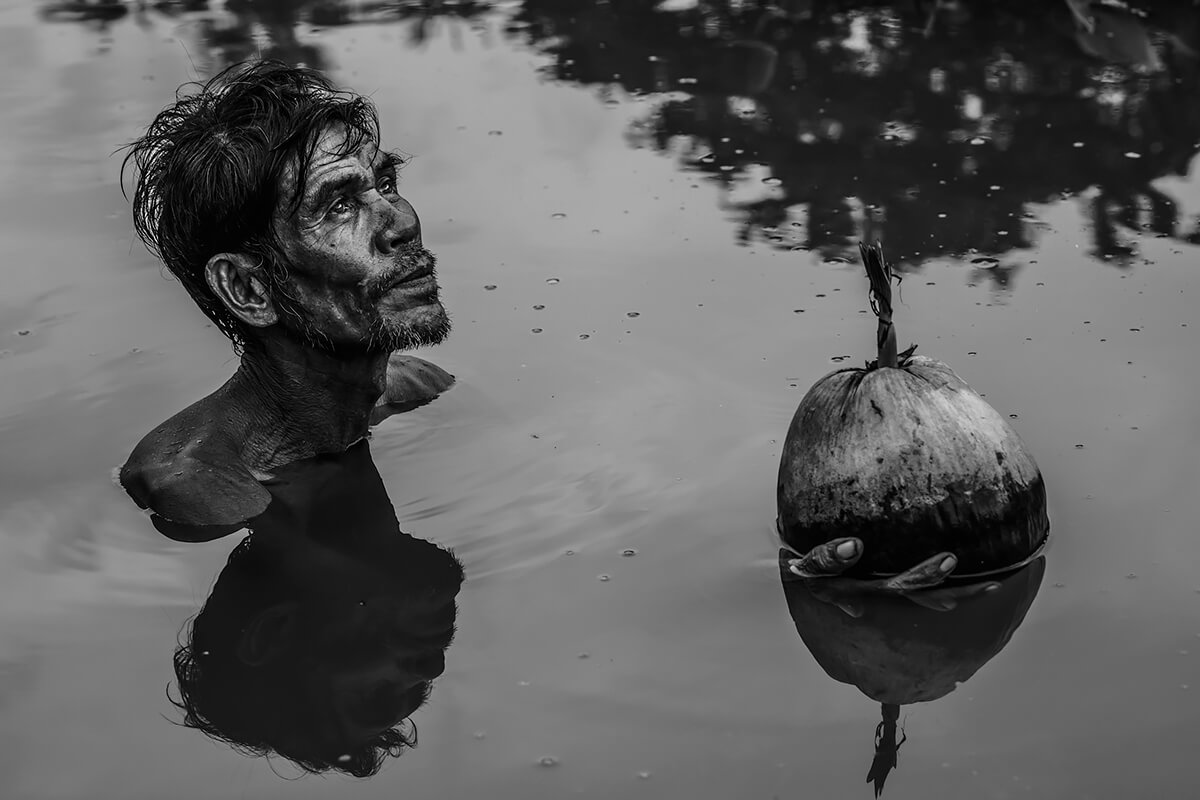 The Holy Man - When it rains he cannot climb into the coconut palms cut the coconuts, it slips too much and it is dangerous ... barefoot and unprotected, he risks his life. How do people dare to send him to the top of the coconut trees, knowing that he is putting his life on the line for a coconut? Does their life have more value than life? Certainly not
Julien De Wilde's website
Julien De Wilde on Instagram
All about Julien De Wilde