John Simmons
is a multi-talented artist whose work has spanned across decades. Born in Chicago and coming of age during the Civil Rights Era, Simmons' photography started at the peak of political and racial tension of the 1960s, mentored by a well known Chicago Civil Rights photographer, Bobby Sengstacke.
After completing an undergraduate degree from Fisk University in art and photography, Simmons went on to study cinematography at the University of Southern California, and then to move to LA, where he currently lives.
In 2004, Simmons was inducted into the
American Society of Cinematographers
(ASC) and now serves as Vice President and as co-chair of the ASC Vision Committee. He is also on the Board of Governors of the Television Academy, working to increase diversity on-set, and taught at UCLA for 26 years before leaving to focus on his photography.
Simmons has also filmed music videos and commercials for artists such as Stevie Wonder, Britney Spears, Snoop Dogg and many more. As a filmmaker, Simmons has collaborated with industry giants such as Spike Lee and Debbie Allen, and has served as the Director of Photography for more than 25 television series. Simmons earned an Emmy for his work on Nicky, Ricky, Dicky & Dawn.
Outside of the aforementioned exhibits, his photographs are also held at the
High Museum of Art
in Atlanta, the
Museum of Fine Arts
in Houston, the
Center for Creative Photography
, the David C. Driskell Center, University of Maryland, and Harvard University, where they exhibited in "Time is Now: Photography and Social Change in James Baldwin's America" at the Carpenter Center for the Visual Arts. His work is also in the permanent collection of the ASC.
We asked him a few questions about his life and work.
Jessica Villalvazo: What started your career as a photographer?
John Simmons:
All my life I've loved art. Growing up in the 1960s was a real hip period, it was a real explosive period for America: war demonstrations, civil rights, hippies, free love. The response to all this was in the music, the art, theater, and poetry. I wanted to be a part of it. My best friend's older brother was an amazing photographer, Bobby Sengstacke, he was the hippest cat I knew and his darkroom was magical. I was 15 years old and I went to New York from Chicago to attend a convention with his family. They owned The Chicago Defender newspaper, the oldest Black publication in the country. Bobby let me shoot a roll of film and when he processed it he said I had an eye and took me under his wing. He gave me a book, The Sweet Flypaper of Life, by Langston Hughes with photographs by Roy DeCarava. It was Bobby and Roy's work that became the compass which directed me and the rest is history.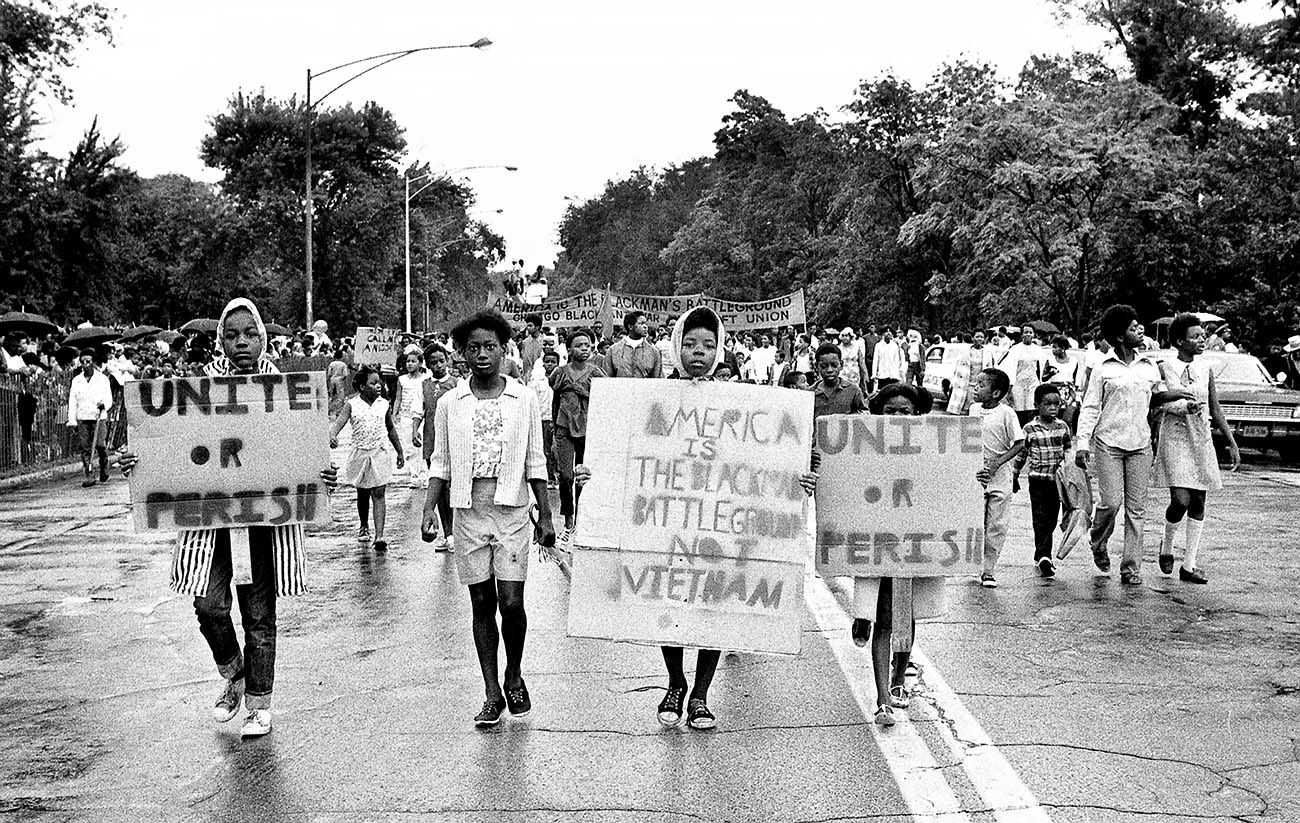 Unite or Perish, Chicago, IL, 1969 © John Simmons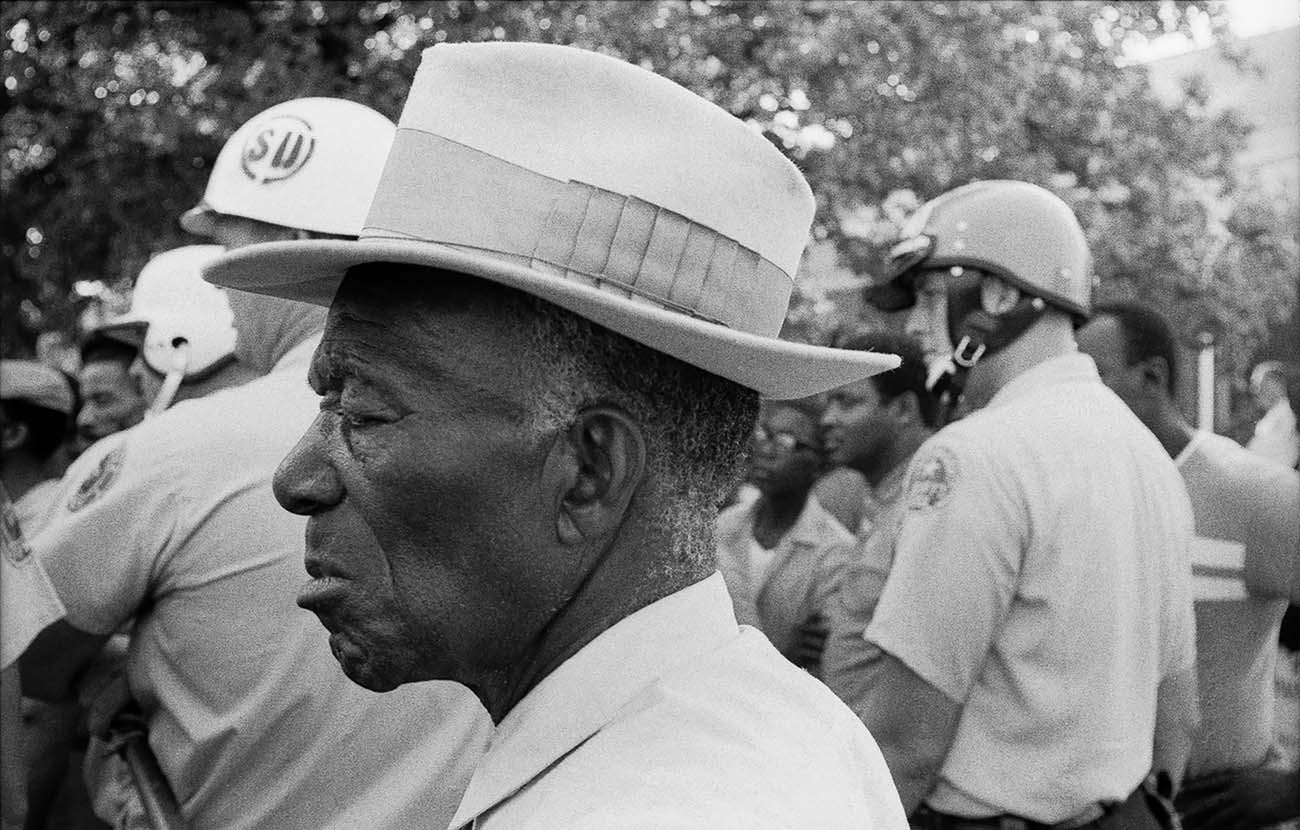 Macon, GA, 1969 © John Simmons
What inspires your photography?
I'm inspired by life and I like to tell stories with my camera. I started taking pictures of people in my community and I never put the camera down. I carry one every day.
What made you choose to work in black-and-white?
All the photographers I admired and grew up being inspired by shot in black-and-white. For me black-and-white cuts to the chase. There's no distraction, it's all about the narrative.
How do you know when it's the right moment to capture an image?
It's all intuitive. There's not much thinking or knowing involved. When my life crosses paths with another, that coincidence can become a moment worth holding onto. It's all about timing: right place, right time. It's like we're there for each other. That's when a moment takes on a life of its own and if it's a good story I get to share it.
You have captured a lot of history in your photographs. Do you have a favorite photograph or a moment in time that stands out to you the most?
I have a favorite picture called "Christmas Eve". It's a young girl holding a little boy. The girl is looking intensely at her mother. The mother has her back towards me, but I see the mother's face reflected in a mirror. The little boy in her arms stares into the camera. It's a powerful image and it feels so sincere. It's got a soul in it. Bobby used to call it a "ghost". "A good picture has to have a ghost", he would say. "A photograph is not worth printing if it has no ghost." That ghost, that soul, is what makes a picture sing like music. It becomes something to be moved by. All my early images are history, even the ones I take today. I started doing this in 1965.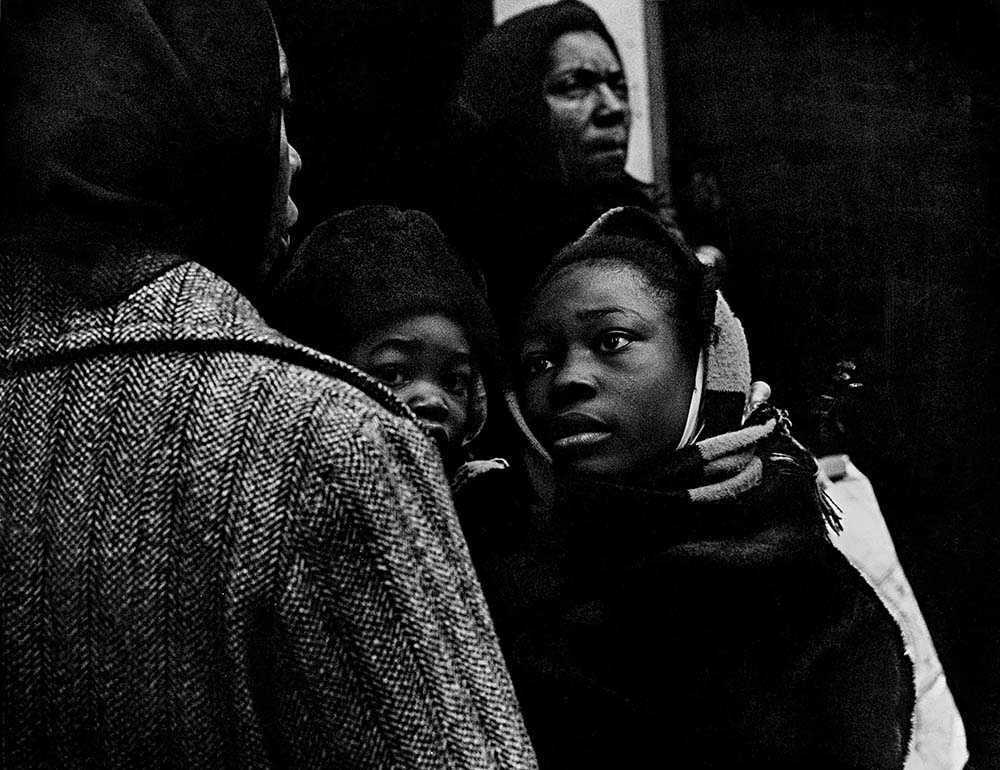 Christmas Eve, Chicago, IL, 1967 © John Simmons
What has been the best experience of your career so far?
I'm not waiting for the best experience to happen. Everything has been useful. The pain, the happiness, the love, and the disappointment all add up to who I am now. At every point of the journey I was being shaped and each photograph reflects who I was and how I saw things at that time. Pressing the shutter is the sum total of everything that has happened to me and has shaped how I see things. I continue to have experiences that matter.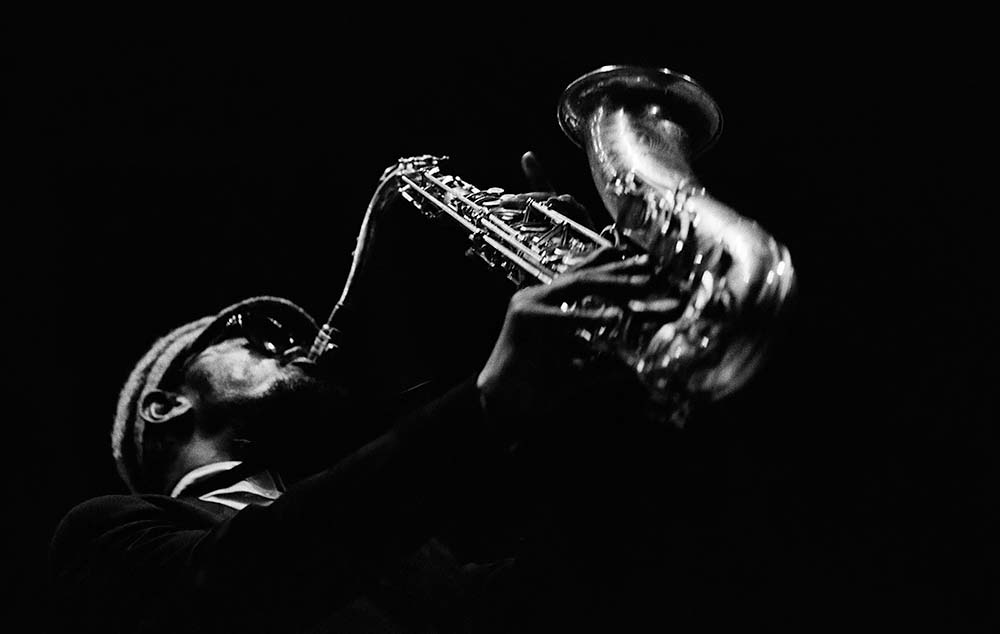 Archie Shepp, Nashville, TN, 1971 © John Simmons
Have you had any challenging moments in your career?
There have been many challenges and in hindsight every one of them was necessary. We are always in a state of becoming. The creative process has no arrival; it's my journey. The challenges are always presenting themselves.
James Van Der Zee was a famous Black photographer from New York who opened his photo studio in 1916. When I asked him that same question, he told me, "My greatest challenge has been the same one all my life and that's making the camera see what I see." I can relate to that.
How has your experience as a photographer shaped your work in cinematography?
They are the same for me in that I compose and capture images. I'd like to think I'm good at both. Since I started so young, artistic confidence informs my work. Cinematography is collaborative. Everything I do on set is an agreement based on a script, actors, producers—many people. I have camera, lighting and grip crews. We all come together to make a motion picture. There's a deadline and budget concerns. When I'm out with my still camera, it is only me. That singularity brings calm and clarity to all my work.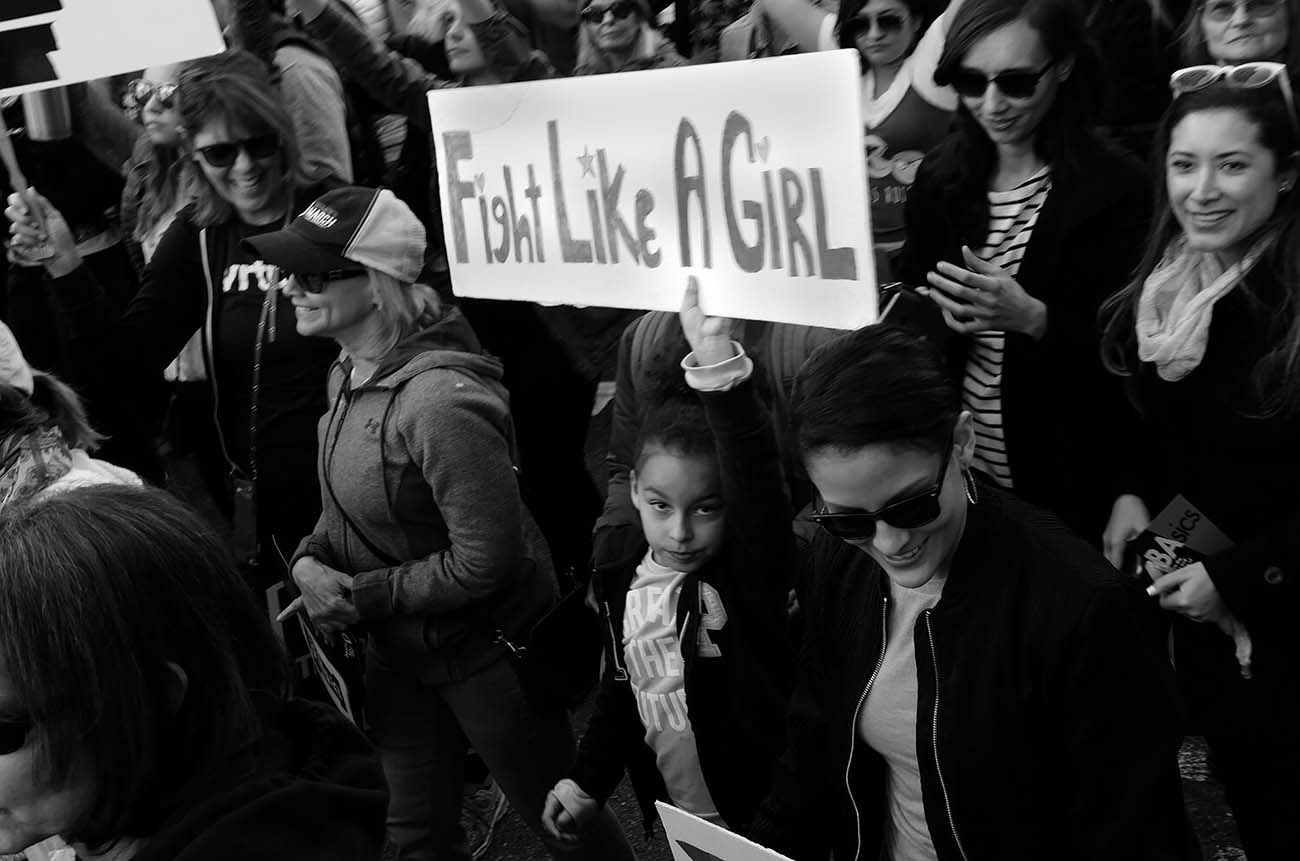 Fight Like A Girl, Los Angeles, CA, 2019 © John Simmons
Throughout your career as a photographer and cinematographer, what has impacted you the most?
I suppose technology. Digital capture in photography and cinematography has put storytelling in so many more hands. Social media has a great impact on my work. I'm able to share images with the world twenty-four hours a day. I love waking up, checking my Instagram and having an exchange with someone somewhere in a far-off place in the world or right in my own city.
What advice do you have for someone who is new to the industry or wants to be a photographer?
If someone is getting started, they need to know that photography and the movie industry is all about passion. It's a never-ending love affair and like all love affairs there are ups and downs and you eventually learn to appreciate wins and losses. You also can't compare your journey to anyone else's, which isn't easy with so much social media influence. It makes everyone look so successful and makes people so self-critical. So, you need to believe in yourself, trust your point of view and move forward. If someone isn't completely in love with the creative path, then it's best to leave it alone.
What can you tell us about your recent exhibitions in Los Angeles, especially In Focus: Protest at the J. Paul Getty Museum?
In Focus: Protest
was a very important accomplishment. I shared the walls of the exhibit with photographers that I studied. I can remember wondering what they looked like, what they dressed like, when they went to bed, and what they did to see like that. I had a collection of
Dorothea Lange
,
Robert Frank
, and
Danny Lyon
books that I could hardly put down and now I'm on the wall with them. That's a big deal for me. I've gotten to work in a few different museum and university collections and now the Getty! The Getty is significant for the breadth and depth of their photographic collection, and I can go there any time since it's right here in Los Angeles.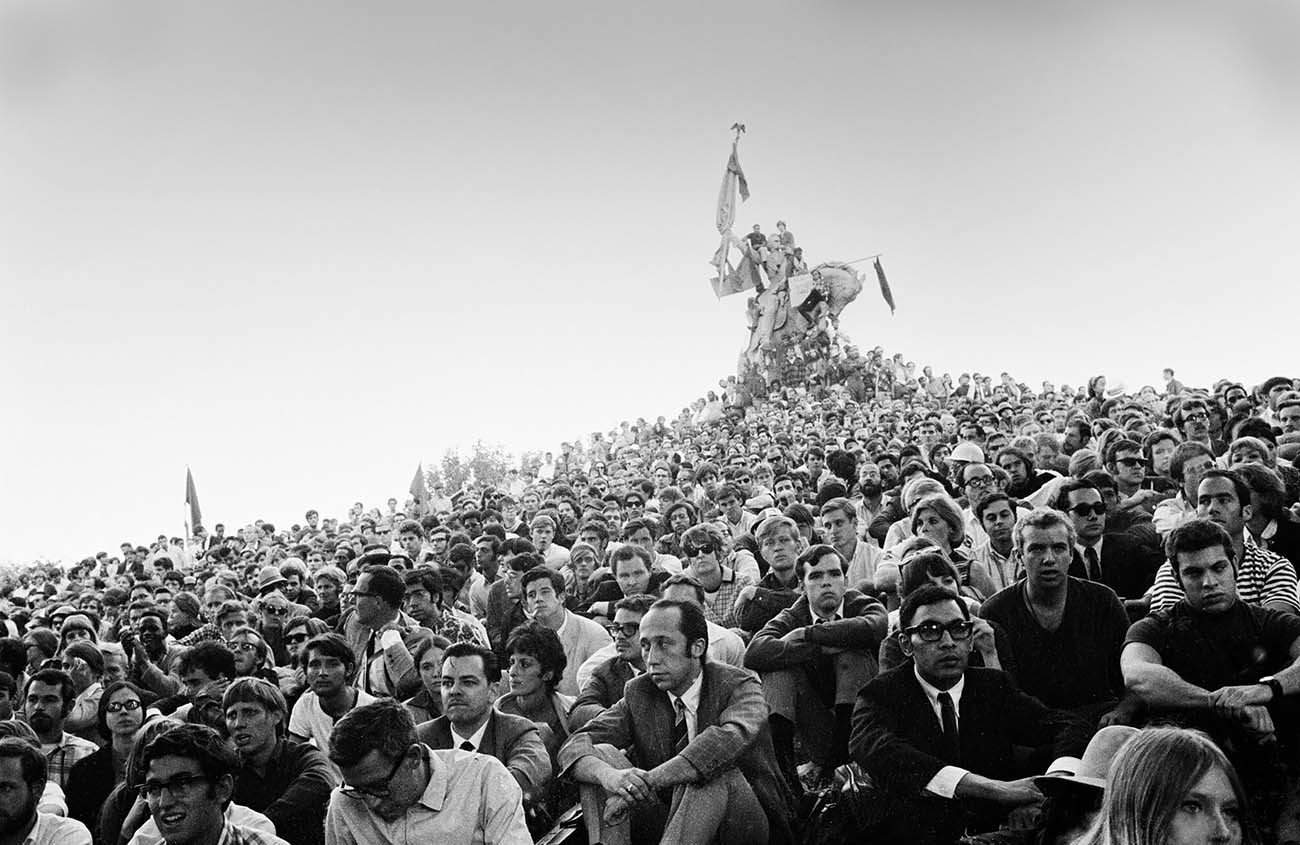 Democrats, Chicago, IL, 1968 © John Simmons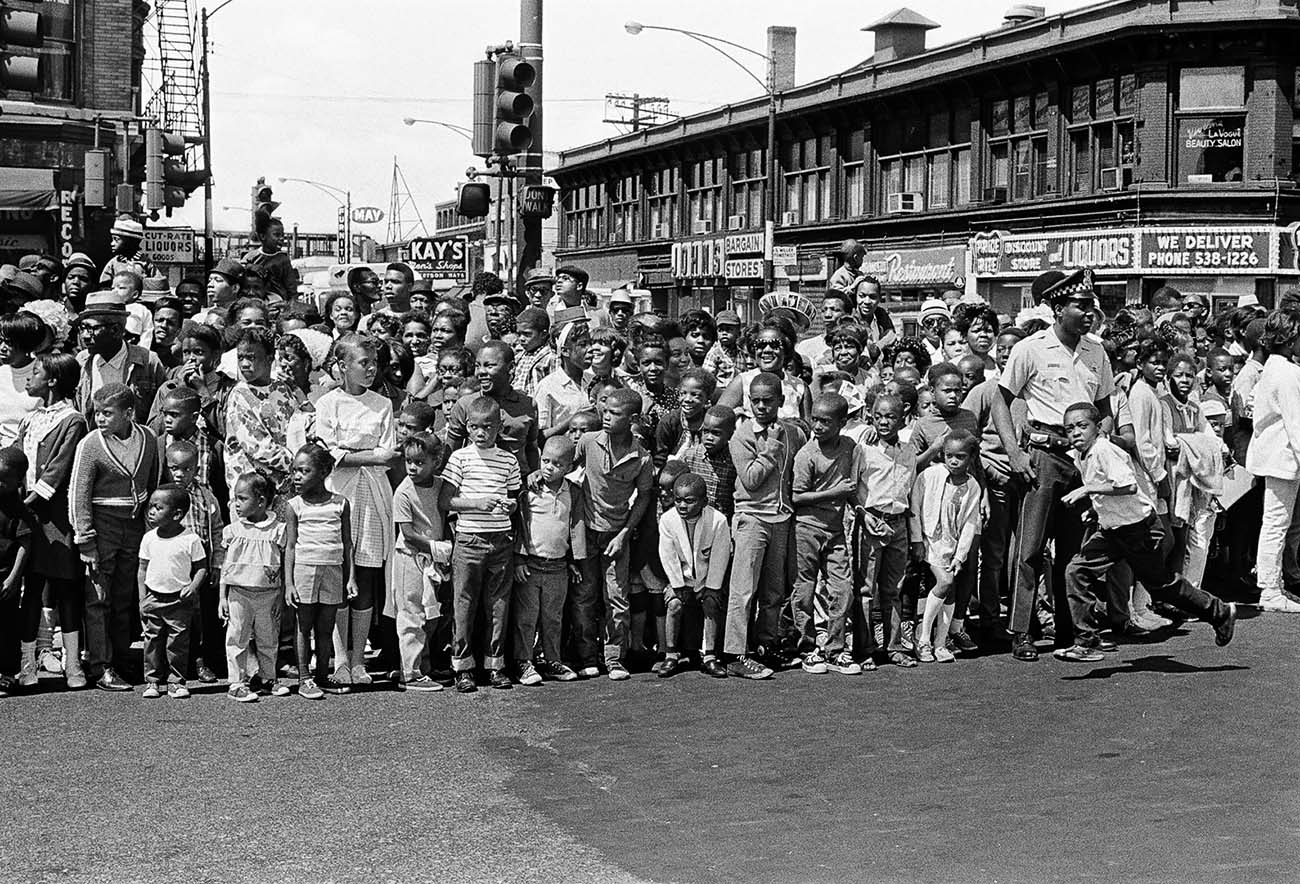 Parade, Chicago, IL, 1967 © John Simmons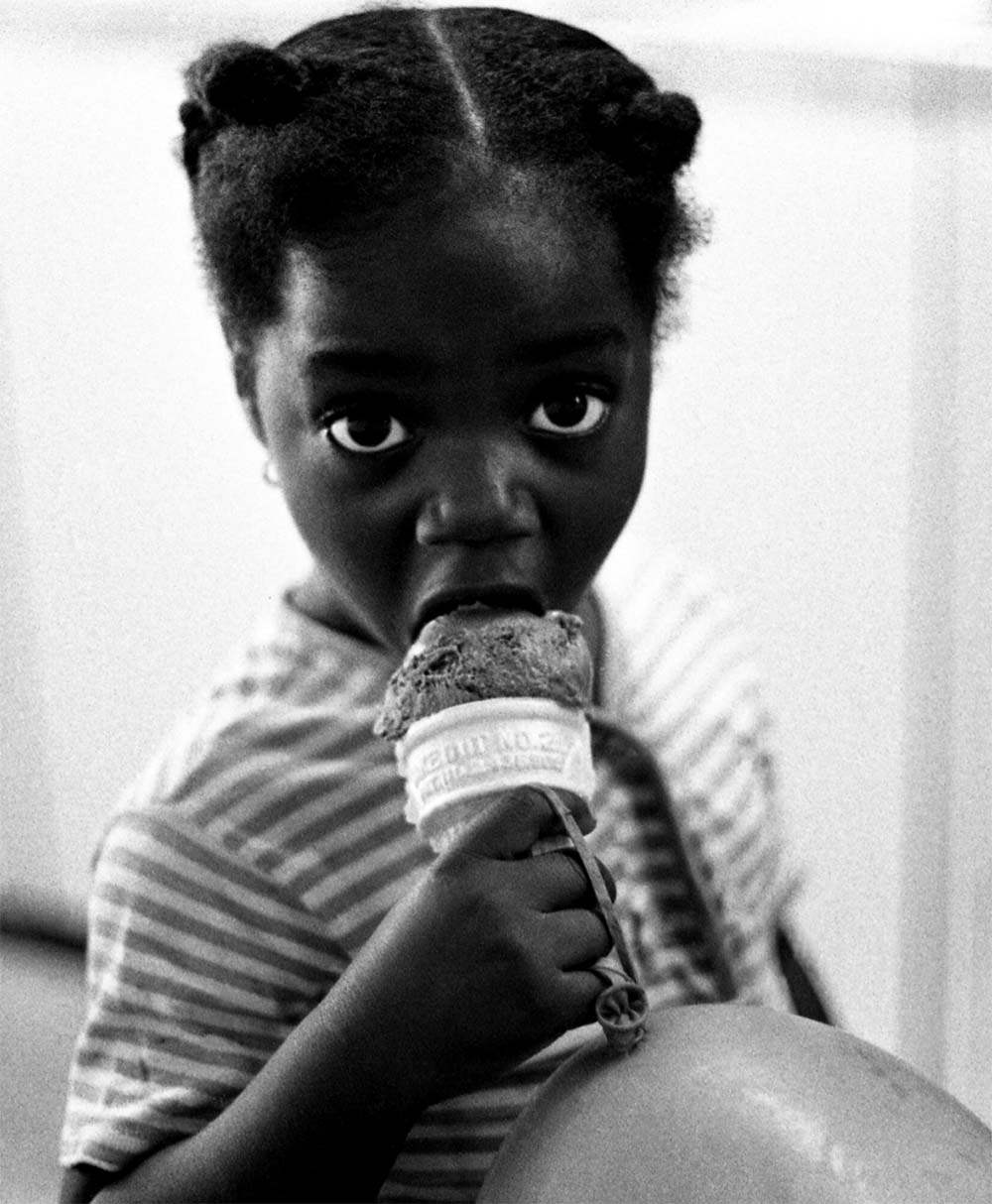 Girl Eating Ice Cream, Chicago, IL, 1967 © John Simmons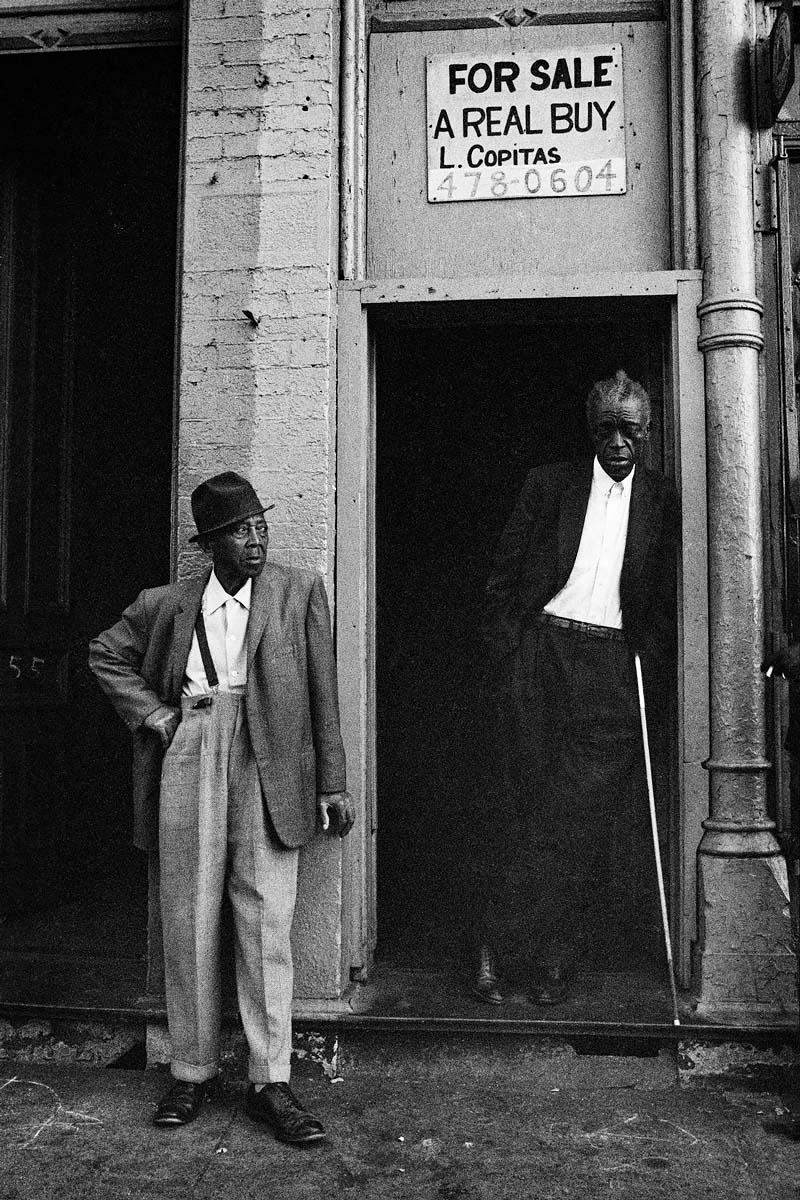 Man With A Pistol, Chicago, IL, 1965 © John Simmons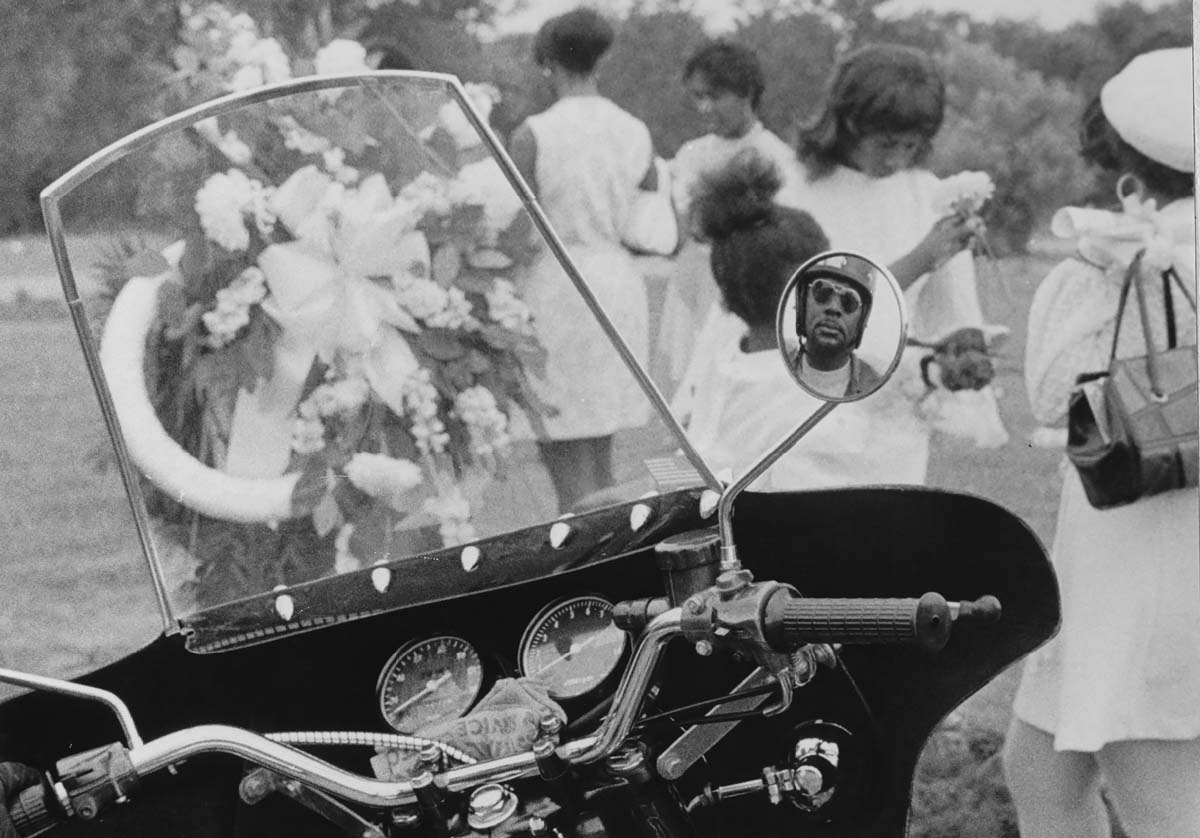 Motorcycle Funeral, 1973 © John Simmons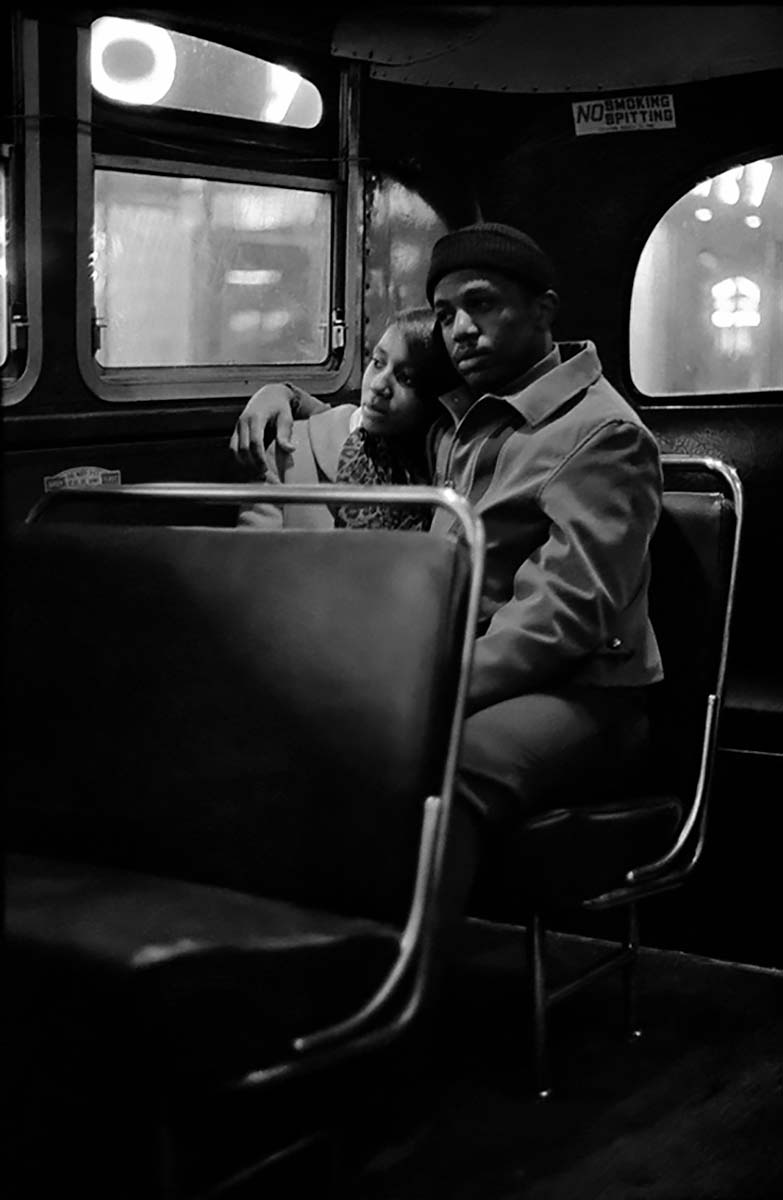 Love On The Bus, Chicago, IL, 1967 © John Simmons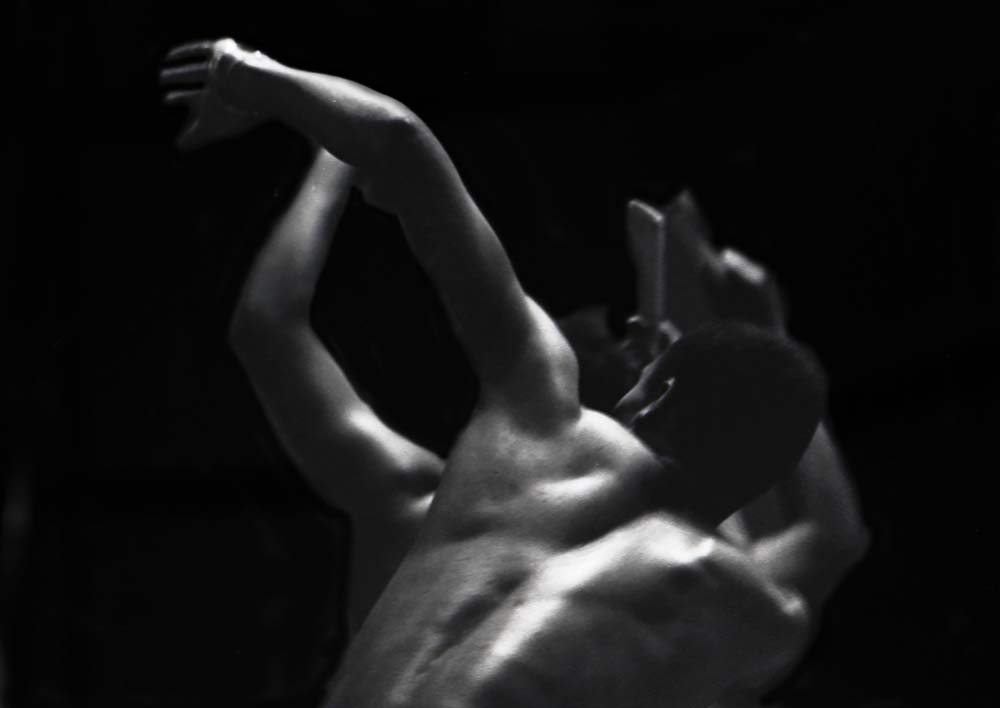 Dancers in Flight, Nashville, TN, 1972 © John Simmons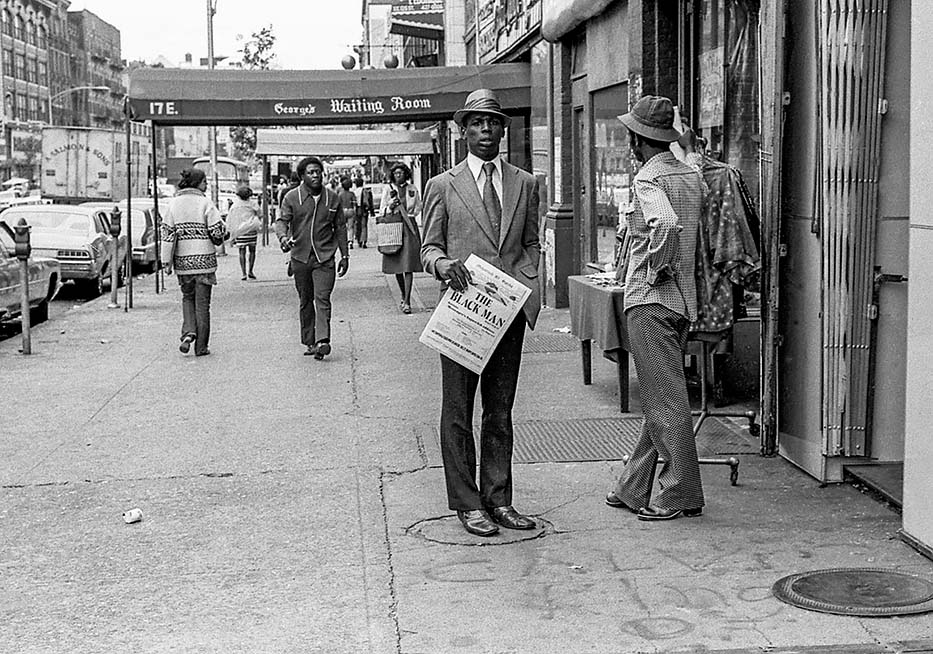 Blackman, NY, circa 1970 © John Simmons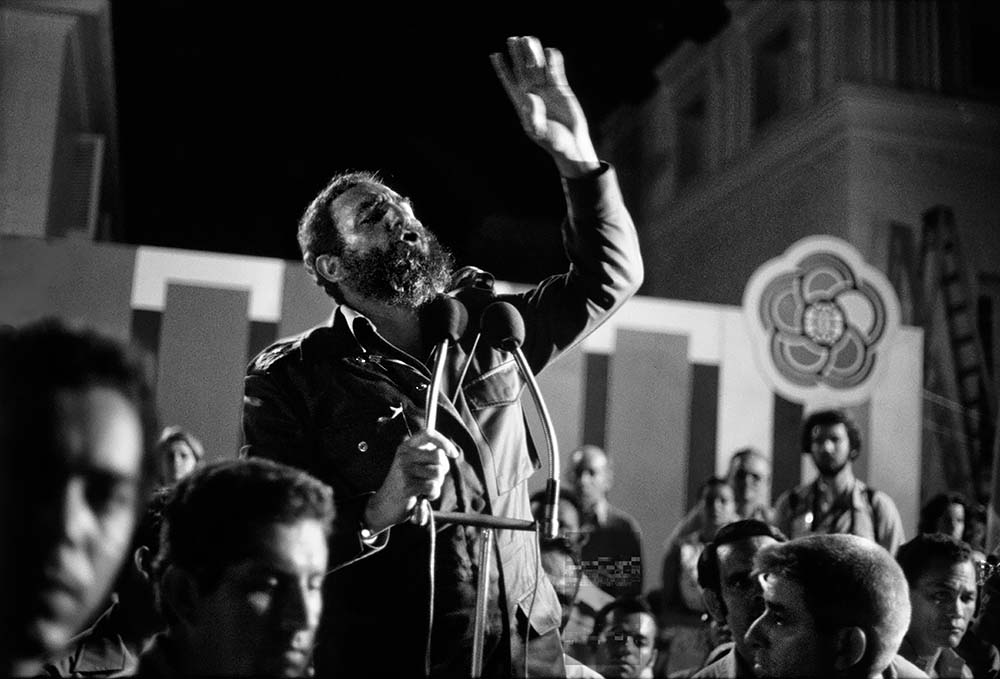 Fidel, 1973 © John Simmons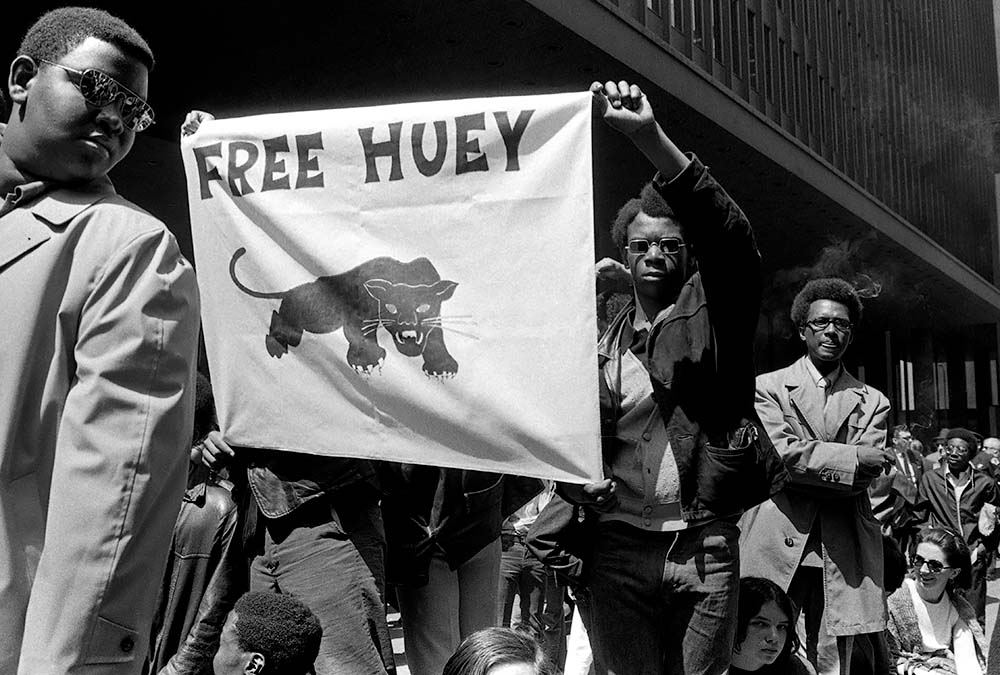 Free Huey, Chicago, IL, 1968 © John Simmons
John Simmons' Website
John Simmons on Instagram
All about John Simmons