Featherstone Street, by acclaimed British photographer David Stewart (b.1958), is a new ongoing series of portraits of the people who have featured throughout Stewart's successful 40-year photographic career. It also marks the first exhibition at East London gallery, Wren London since the Covid-19 pandemic started in March 2020. Coincidentally, the final exhibition before the gallery temporarily closed was also by Stewart, featuring his deeply personal project Geoffrey Valentine, where he documented his deceased father in a chapel of rest, challenging the taboo surrounding the visual depiction of death.
Stewart, who in 2015 won London's prestigious Taylor Wessing Photographic Portrait Prize, was inspired by his studio becoming flooded by natural daylight due to the demolition of a building opposite at the end of 2019. This occurence temporarily transformed how he was able to work in the space. Using only the natural light and a large format camera shooting on 8x10 film, he started to photograph formally posed portraits of some of the people who had been involved in his work in a number of different ways over the past five decades. Included in the 25 portraits is the person who in 1984 gave him his first commission as a photographer in his own right; various assistants; his printer; and the designers of his books. At no point though does Stewart reveal his relationship to each portrait, it is left to the viewer to make up their own stories. By not revealing who the sitters are, but symbolically flagging their importance by photographing them so formally, Stewart elevates them to a near celebrity status. It is no coincidence that the poses and style bring to mind the mid 20th century work of Richard Avedon and Irving Penn and their portraits of some of the most famous and iconic people of the day. While Stewart does not seek to directly emulate them there is no doubt that this is a contemporary take on Avedon and Penn's style, albeit a playful one, by documenting relative unknowns but whose significance has been of great consequence to Stewart personally.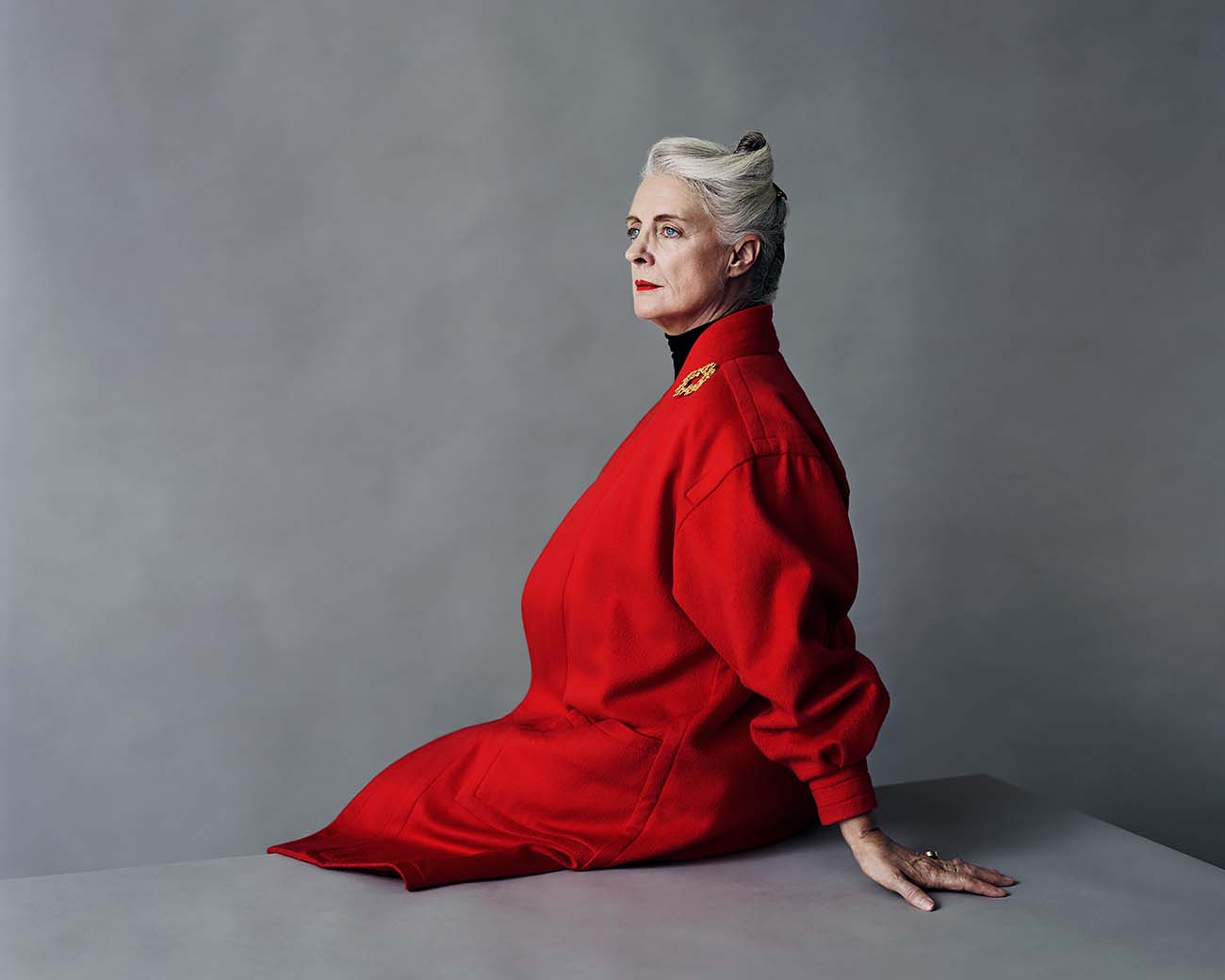 Peta O' Brien © David Stewart
For someone who is known for his intricately staged imagery, these portraits appear at least initially, to be incredibly pared back. Stewart's only request of the sitters was that they dress as if they were attending a private view. They were posed within minimal sets in whichever part of the studio Stewart felt the light worked best for the portrait, sometimes turning the sitter more towards it or in some cases allowing the light in from the side. They always remain the focal point. Yet there are subtle pointers that reflect Stewart's relationship with them and his insider knowledge of their roles and characters, that slowly become apparent on closer viewing.
This initial stage of Featherstone Street progressed throughout the periods of UK lockdown until, in the Autumn of 2020, the building opposite started to rise again, gradually taking back the natural light and so making the exposure Stewart required for the large format 8x10 film too long to freeze his subjects. The first phase of the series features 25 portraits. Alongside the exhibition at Wren London, it is published as a book designed by Browns Editions, the designers of which Stewart has also photographed and featured here.
Creating work in a more traditional method that is fast being overlooked and ultimately lost in favour of the digital, David Stewart's large format photographs can be considered a reaction against the ubiquity in photography heralded by the rise of social media and the notion of the universal photographer. Previously as a photographer, Stewart appears a few steps removed from his subjects, both empathising with but also at times gently mocking them, and yet here in this series Stewart uses his photography as an act of celebration of those who helped make it all possible.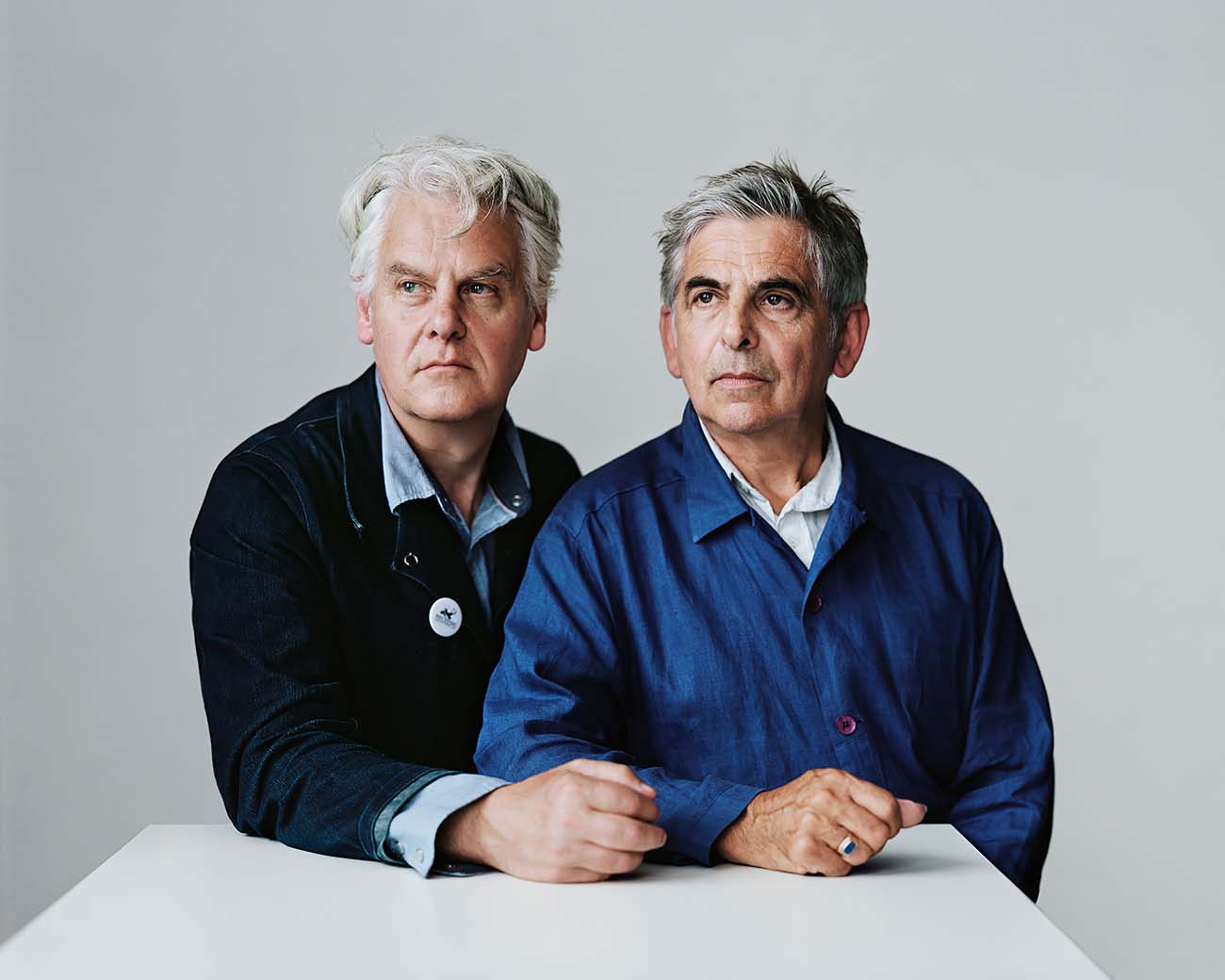 Neil Wilson & Paul Kondras © David Stewart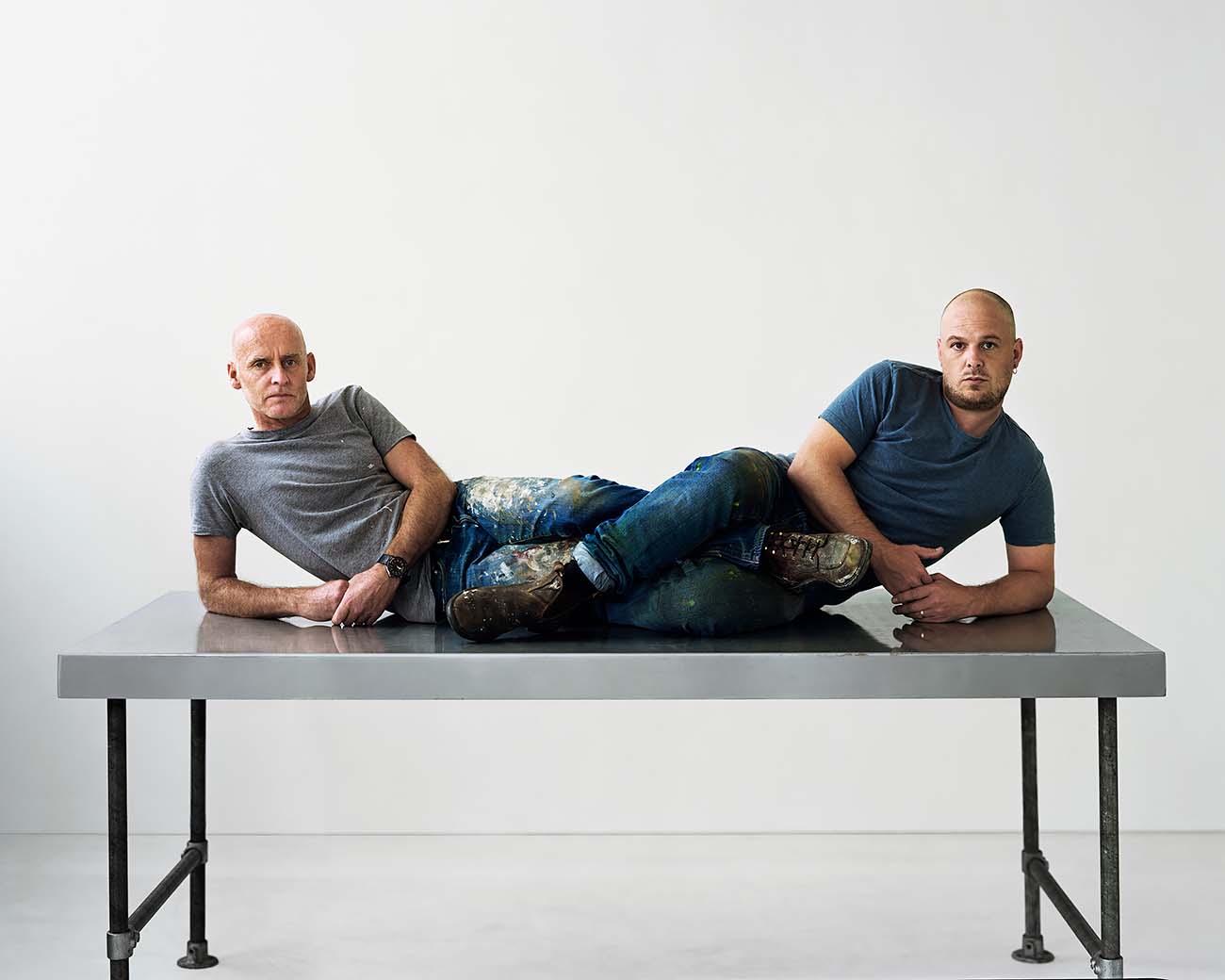 Tim Warren & Ridley West © David Stewart
About David Stewart
Born in Lancaster in 1958, David Stewart began his career by photographing punk bands including The Clash and the Ramones. He also took to photographing the passing parade of colourful characters on Morecambe Promenade with squirrel monkeys Joey and Queenie. This early work directly influenced his now recognisable style. After graduating at Blackpool and The Fylde College, Stewart moved to London in 1981 where he pursued a career in photography, rapidly establishing himself as one of the UK's most highly accomplished photographers.
Stewart has presented his photography and lm work extensively on an international scale. In 2015 he won The Taylor Wessing Photographic Portrait Prize held at the National Portrait Gallery, London. He had been previously shortlisted for the Prize in 2007 and his work had been accepted a further fifteen times between 1995 and 2015. In 2016, Stewart was presented with The Royal Photographic Society award for outstanding achievement and excellence in the fields of Editorial, Advertising and Fashion Photography. His work features regularly at the Royal Academy Summer Show.
David Stewart's Website
All about David Stewart
David Stewart: Geoffrey Valentine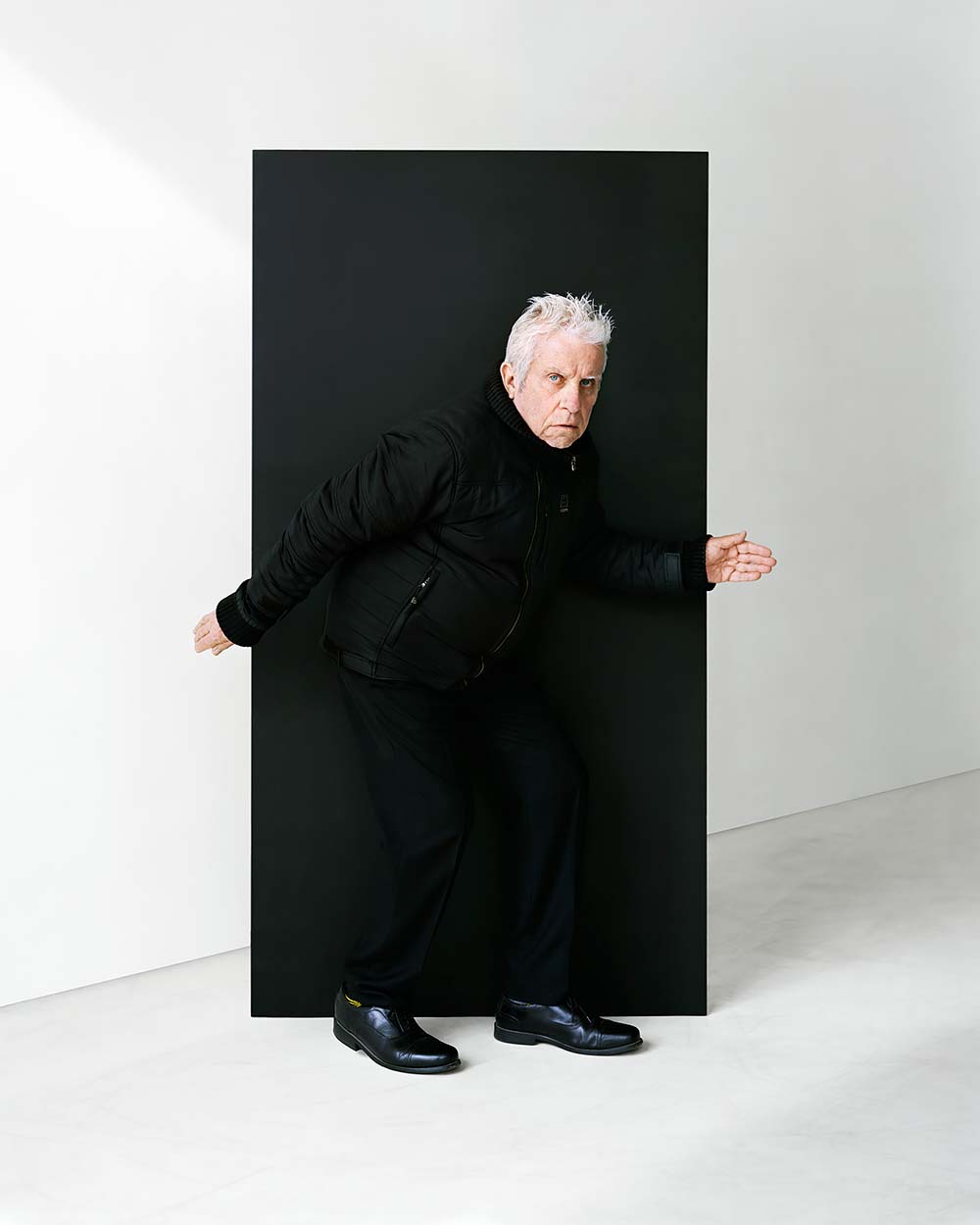 Brian Griffin © David Stewart
About Wren London
Wren London is an East London gallery that opened in 2018, exhibiting artists working at the forefront of the contemporary photographic world. Located in Old Street, Wren London acknowledges and references the ever-evolving East London art and design movement that surrounds it both geographically and aesthetically. A photography specific gallery, Wren London aims to show photographic works that are reflective of current practices within the industry, looking to inspire visual communication.
Established by Jennifer Turner (Director, Wren Agency), the gallery provides supporting knowledge in the use of photography across top-tier brands and offers a consultative service for artist and brand collaborations including tailored exhibitions, brand campaigns and bespoke publications in addition to fine print sales for private collection.
www.wren.london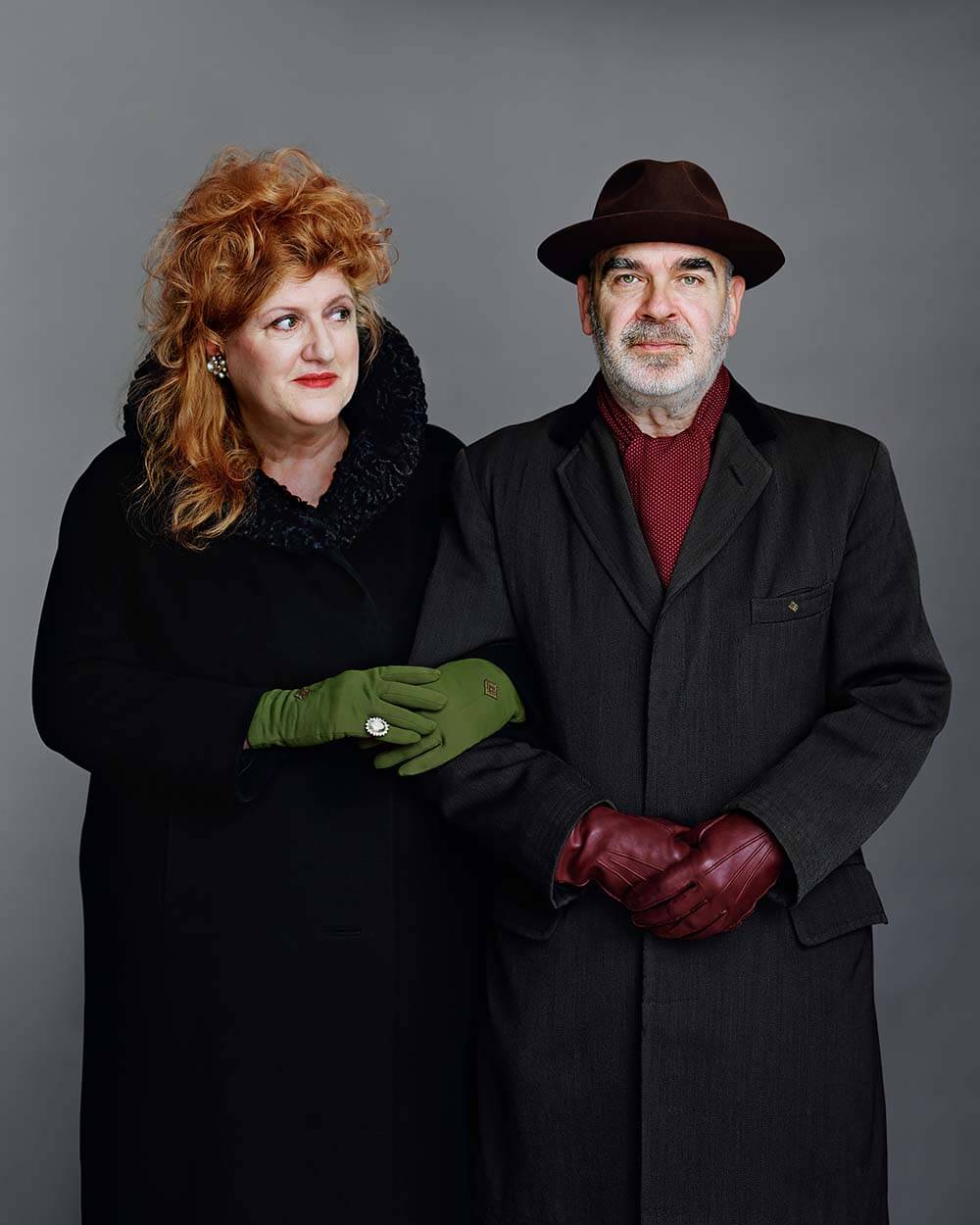 Eve Ferret & Mark Summerfield © David Stewart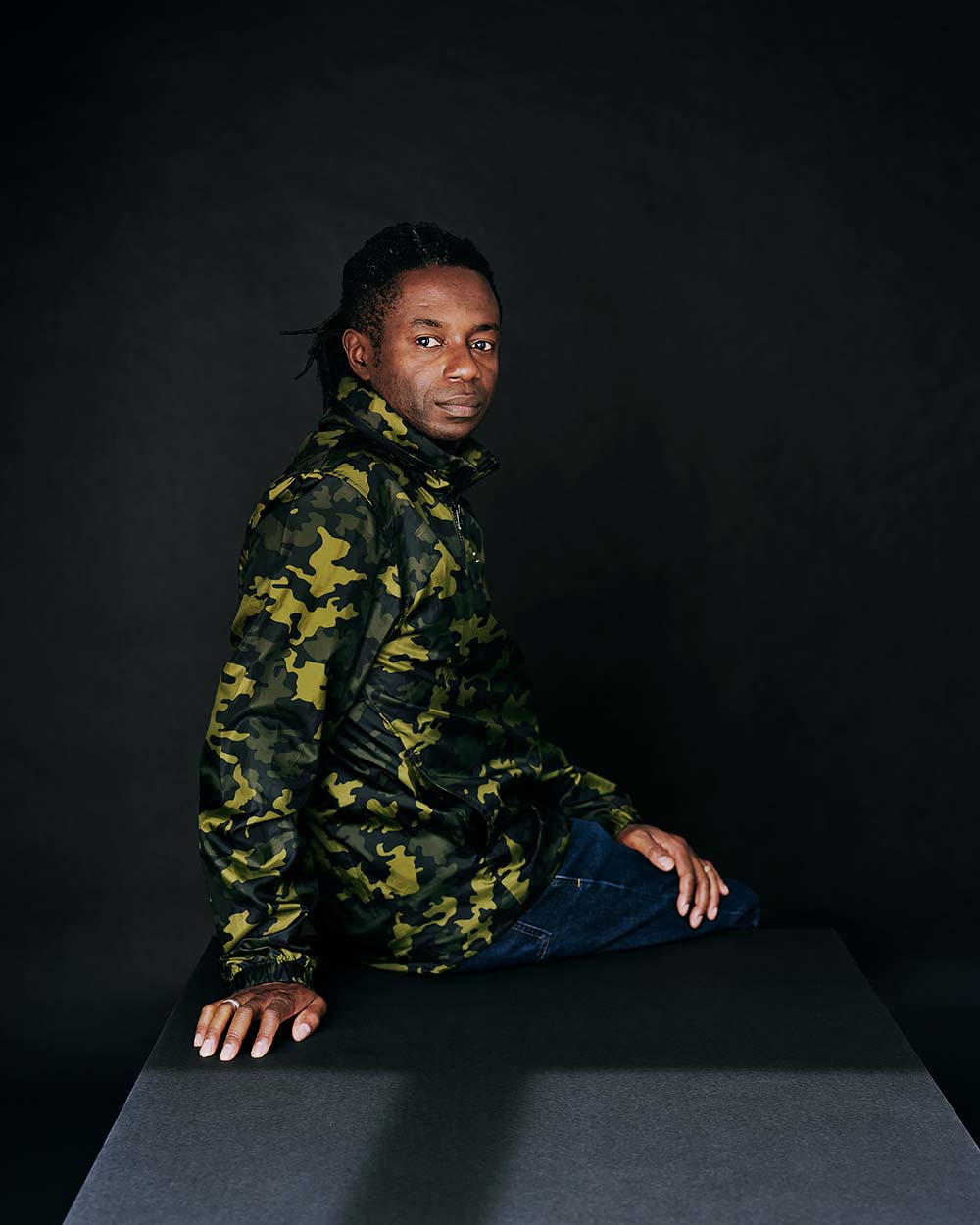 Nic Achampong © David Stewart