Geoffrey Valentine marks a dramatic shift in subject matter for the acclaimed British photographer David Stewart (b.1958) and his second solo exhibition at photography gallery Wren London (14 February - 09 April 2020). Documenting a persistently taboo subject matter in Geoffrey Valentine, Stewart presents unflinching portraits of his dead father lying in a coffin in a chapel of rest. While a deeply personal topic, Stewart's rendering of it signifies a continuation of his desire to reflect the events taking place in the world around him. Here Stewart has incorporated no lighting or staging to manipulate the imagery other than that already set up by the funeral parlour and so it appears exactly how it appeared to Stewart at the time.
Death within art is one of the most pervasive topics throughout art history. However, the physicality of the moment itself, alongside the representation of the remaining corpse, has ultimately been rejected in favour of a more romanticised representation of the afterlife. In a culture where everything is recorded and shared pictorially, death is one of the only subjects that remains private. Stewart's unwavering almost clinical documentation of his father therefore comes as a jolt as it is one that is generally hidden from the public gaze perhaps as a method of our own self- protection and avoidance. In Stewart's stark, minimal imagery there is no escaping that this is what will happen to us all.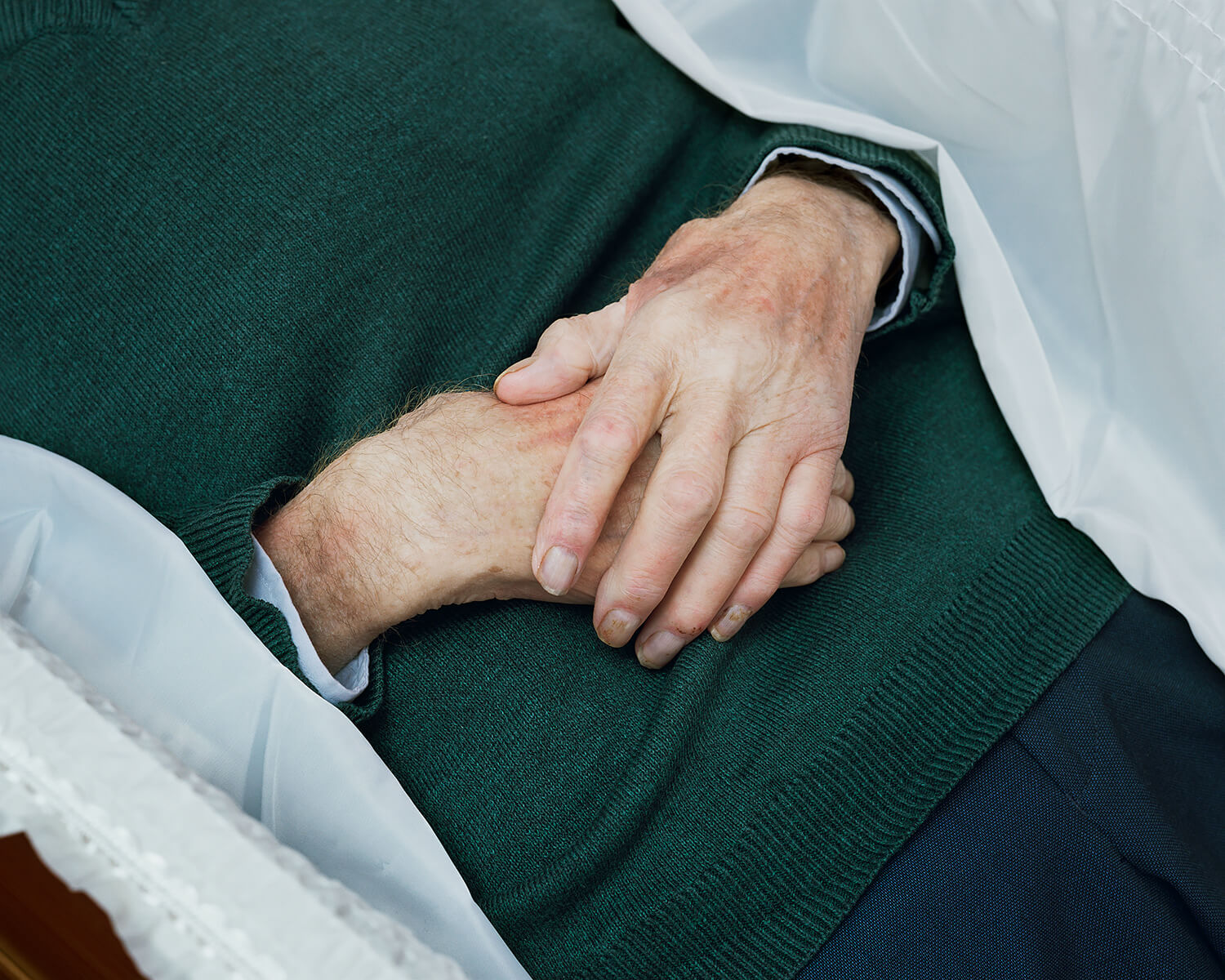 Chapel Hands, 2020 © David Stewart
When visiting his deceased mother in 2010 with his father, Stewart wished in hindsight that he had recorded this significant moment in his life and was struck that he had reached a point where he was nearer death than birth. With the death in 2017 of the eponymously named Geoffrey Valentine, Stewart decided to now document his father in this, his final resting place.
Stewart returned to spend two hours at the chapel of rest photographing his father in solitude, bringing with him only a large tripod and a 4x5 plate camera and working with his head under the dark cloth. The funeral was held one week later, on 14th February 2017. It would have been Geoffrey Valentine Stewart's 94th Birthday.
Previously unmotivated to display these intimate photographs, viewing them as simply another marker in his life, Stewart, in showing this unseen series three years to the day after the funeral, is responding to an event that many of his friends are also experiencing - losing their parents and the seismic life change this brings. The resultant five images make up the exhibition and accompanying book designed by Browns Editions.
Stewart, who in 2015 won the prestigious Taylor Wessing Photographic Portrait Prize at the National Portrait Gallery, London, is best known for his wry documentation of the everyday, drawing from his own personal experiences and using his large format camera to hold up a mirror to both them and to the world at large. Previously as a photographer Stewart appears a few steps removed from his subjects, both empathising with but also at times gently mocking them, and yet here in this series Stewart, as a photographer and as a son, is very much at the heart of the work as he records an experience universal to us all - life's only guarantee.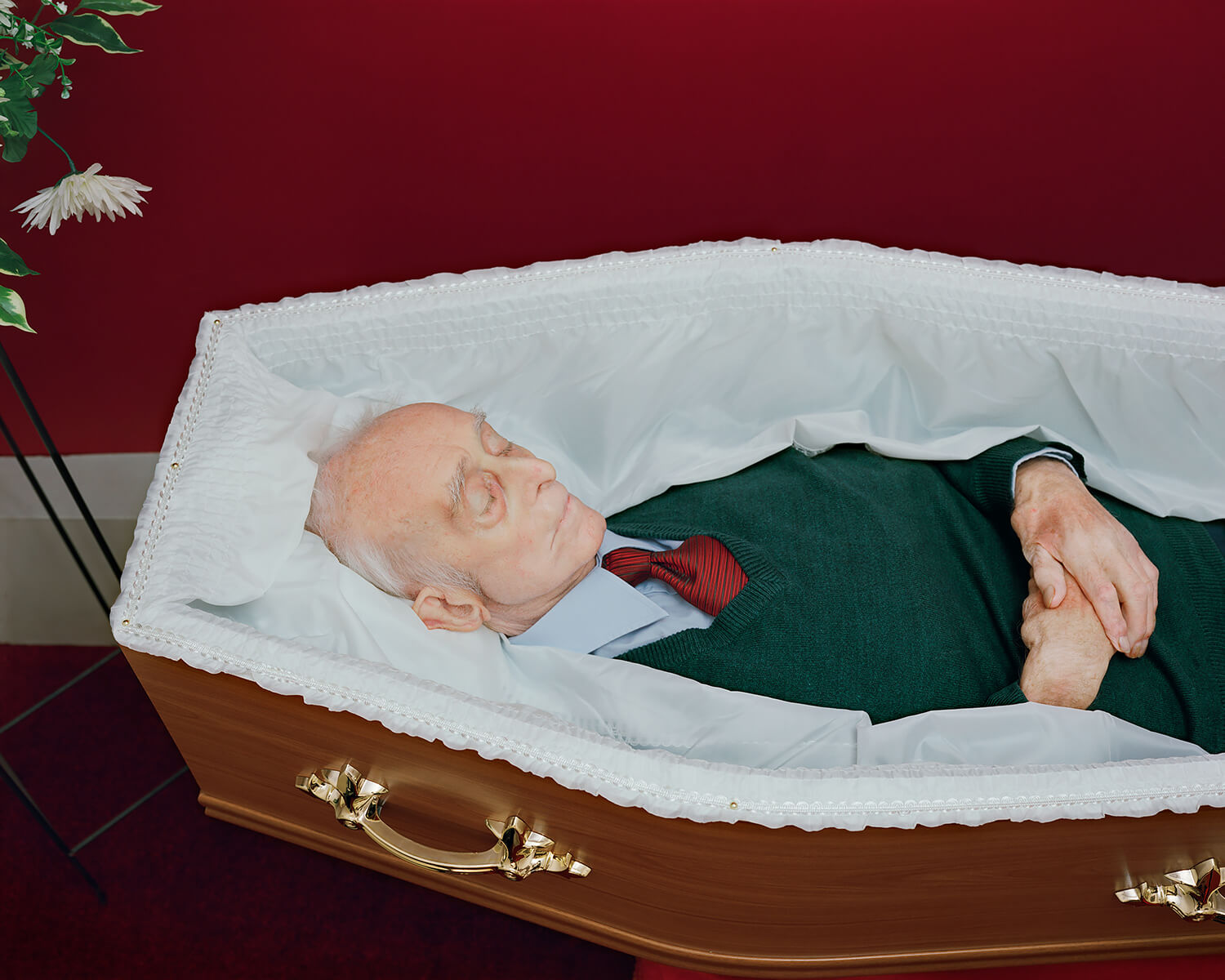 Chapel Side, 2020 © David Stewart
About David Stewart
Born in Lancaster in 1958,
David Stewart
began his career by photographing punk bands including The Clash and the Ramones. He also took to photographing the passing parade of colourful characters on Morecambe Promenade with squirrel monkeys Joey and Queenie. This early work directly influenced his now recognisable style. After graduating at Blackpool and The Fylde College, Stewart moved to London in 1981 where he pursued a career in photography as an art form, rapidly establishing himself as one of the UK's most highly accomplished photographers. Stewart has presented his photography and film work extensively on an international scale. In 2015 he won The Taylor Wessing Photographic Portrait Prize held at the National Portrait Gallery, London. He had been previously shortlisted for the Prize in 2007 and his work had been accepted a further fifteen times between 1995 and 2015. In 2016, Stewart was presented with The Royal Photographic Society award for outstanding achievement and excellence in the fields of Editorial, Advertising and Fashion Photography. His work features regularly at the Royal Academy Summer Show.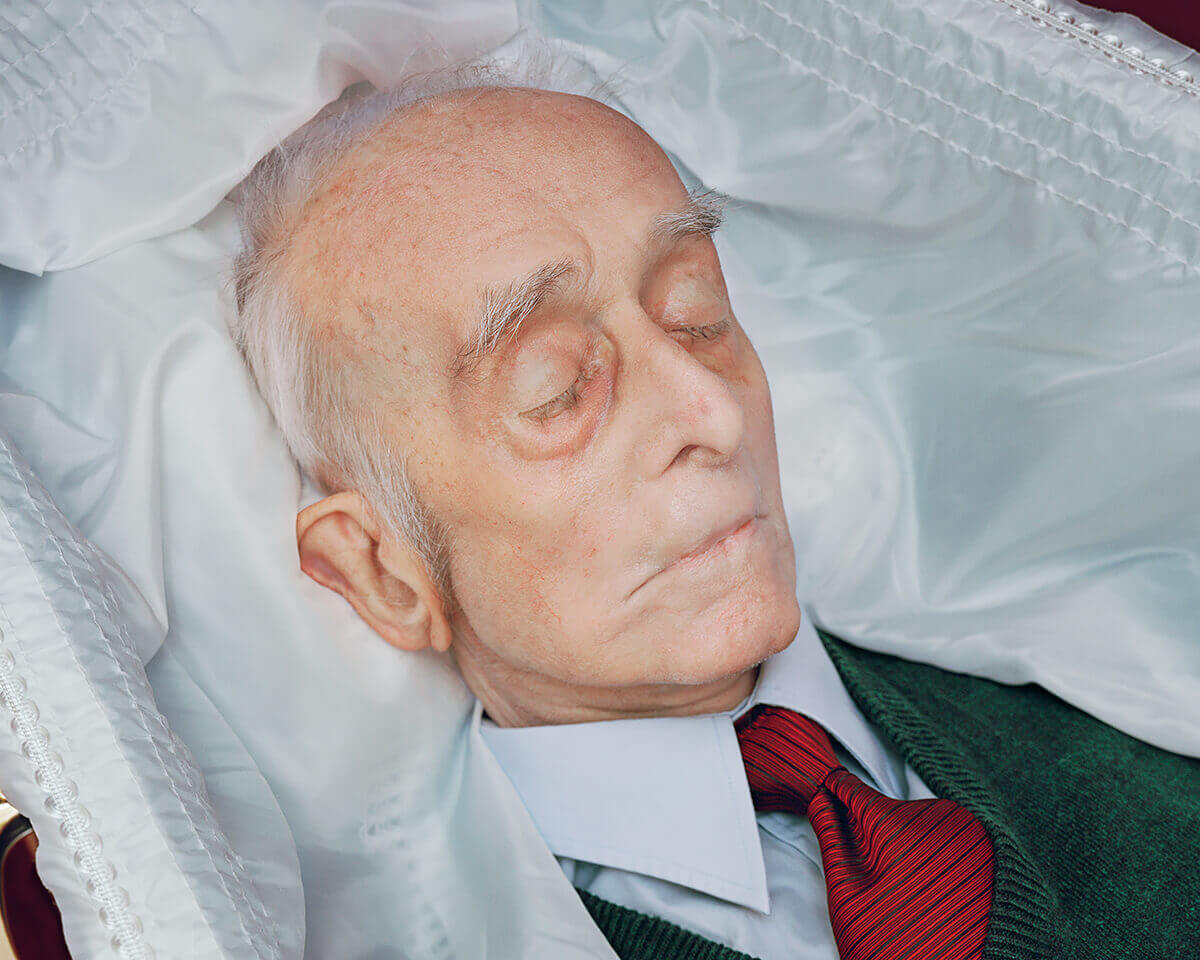 Chapel Face, 2020 © David Stewart
About Wren London
Wren London
, a gallery in East London that opened in 2018, exhibits artists working at the forefront of the contemporary photographic world.
Located in Old Street, Wren London acknowledges and references the ever-evolving East London art and design movement that surrounds it both geographically and aesthetically. A photography specific gallery without a roster of artists, Wren London aims to show photographic works that are reflective of current practices within the industry, looking to inspire visual communication across the board.
Wren London brings a specialist insight to the rise of photography as a medium within the art world, also advising on collecting for both corporate and private collections. Established by Jennifer Turner (Director, Wren Agency) who has a background in photographic commissioning, the gallery provides supporting knowledge in the use of photography across top-tier brands and offers a consultative service for artist and brand collaborations including tailored exhibitions, brand campaigns and bespoke publications.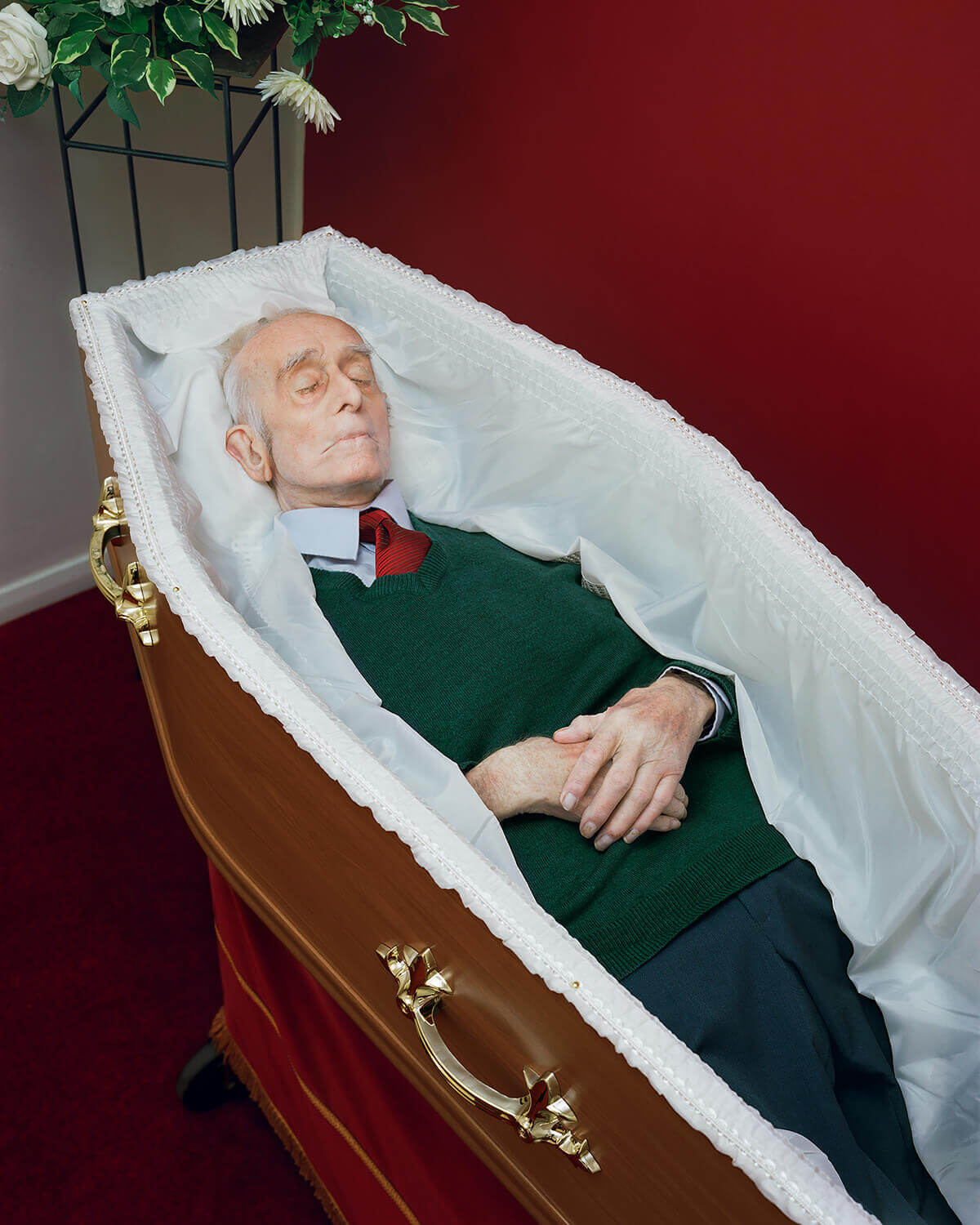 Chapel Front, 2020 © David Stewart