An innovative photobook in the form of flashcards that takes the viewer on a journey like no other, in a revised and humorous version of the history of photography, is due out in early September, but can be pre-ordered at
www.rollsandtubes.com
In the book, the viewer will find an edited, reinterpreted, recontextualized and humorous slice of photographic history. This work was produced in a moment of elongated reflection during the height of the Covid-19 pandemic. Four photographers, comprising the Rolls and Tubes Collective, examined the events unfolding around them and, through a collaborative effort, they made images in response. Every one of these images pulls from the history of photography, utilizing the classical canon along with pieces that were perhaps overlooked by historians. In response to the ongoing pandemic shortages, the Rolls & Tubes Collective members individually selected photographs to restage with toilet paper as the main foil in each composition.
Historian Corey Keller, provides meaningful context to the publication, in a beautiful four-page accordion insert, thoughtfully designed by Bob Aufuldish of Aufuldish & Warriner.
Over the course of a year that demanded we think more critically about inclusion, the project became something far greater than the sum of its parts: a series of four individual artists' interpretations of great works from the history of photography posted on Instagram merged into a collective reflection on the writing of that history itself
- Excerpts from the essay by Corey Keller
Commonplace and scarce, virginally blank and ultimately scatological, toilet paper embraces a surprising range of contradictions. The absurdity of the symbolic freight heaped upon it during the pandemic also made it the perfect material for an artistic project responding to the physical, social, and psychological constraints of the shelter-in-place.
-Corey Keller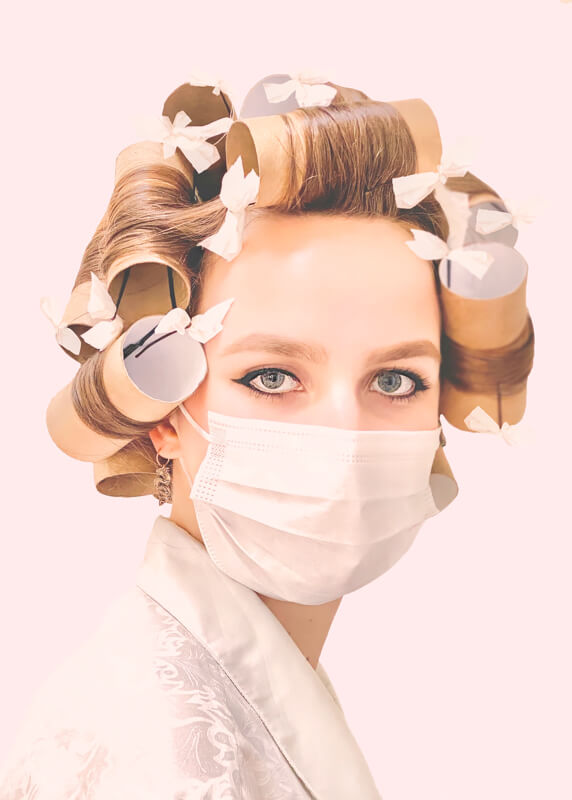 Fiona, TP Rollers, May 2020, after [Unknown] Sara Thom, HairDo, September 1963 © Christy McDonald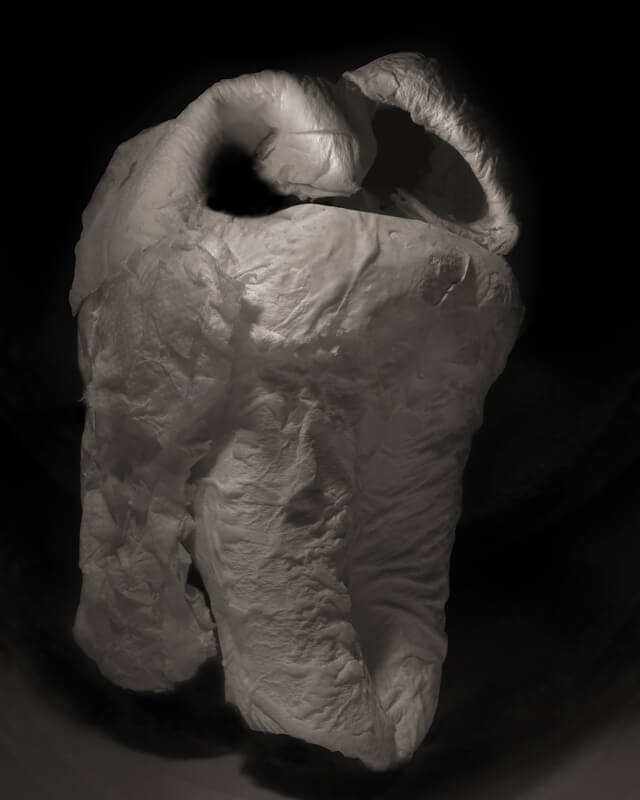 Roll No. 30, 2020, after Edward Weston Pepper No. 30, 1930 © Colleen Mullins
T.P. Lincoln, 2020, after Anthony Berger Abraham Lincoln, 1864 © Jenny Sampson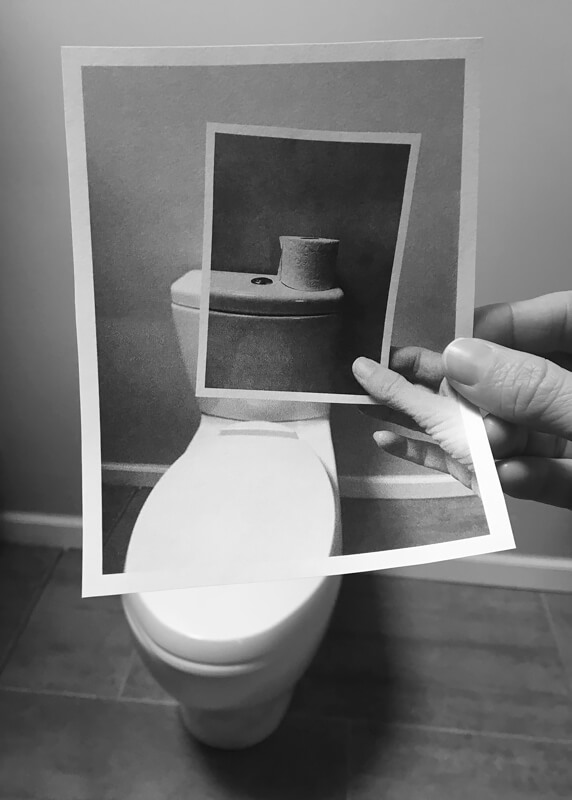 Oakland, 2020, after Kenneth Josephson Chicago, 1964 © Nicole White
Rolls and Tubes Collective
Christy McDonald:
christymcdonald.net
Colleen Mullins:
colleenmullins.net
Jenny Sampson:
jennysampson.com
Nicole White:
nicolewhite.net
Rolls and Tubes Collective is comprised of four women photographers from California; Christy McDonald, Colleen Mullins, Jenny Sampson, and Nicole White. The commodification of the commonplace became a running theme of the COVID-19 pandemic in 2020. Having made homebodies of us all, COVID-19 created absurd rolling shortages of flour, hair dye, and of course, toilet paper. This was the genesis of the ongoing work by the Rolls and Tubes Collective. In this work, each of the four artists reinterpreted a known image from the photographic canon utilizing toilet paper as a compositional element. Recent exhibitions include: PARC, Format Festival, London College of Communication, London, UK (2021), ICP Concerned,
International Center of Photography
, New York, NY (2020), and Bay Area Current(ly),
Photo Alliance
, San Francisco, CA (2020), and will have their first solo exhibition at
Philadelphia Photo Arts Center
as a part of the 20/20 Photo Festival in Philadelphia this September.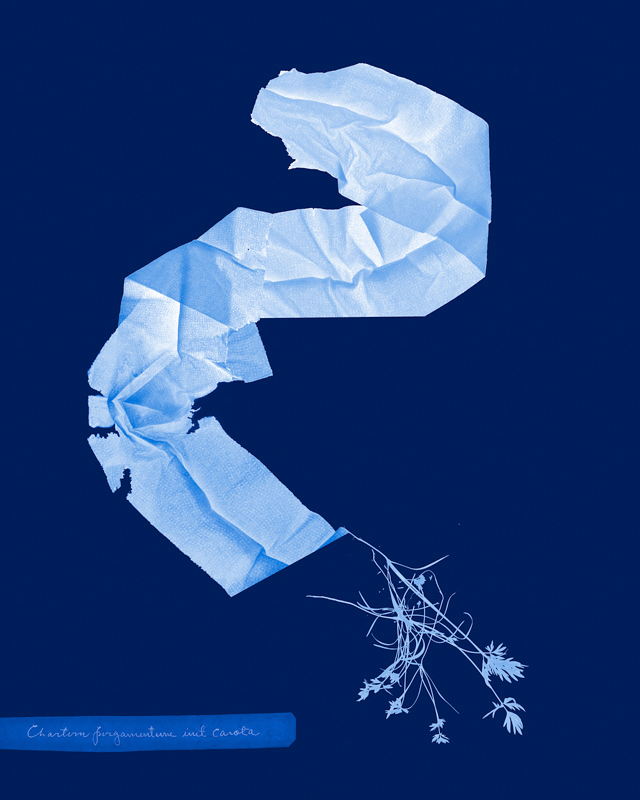 Chartam purgamentum init carota, c. 2020 / after Anna Atkins, Alaria esculenta, c. 1843-53 © Colleen Mullins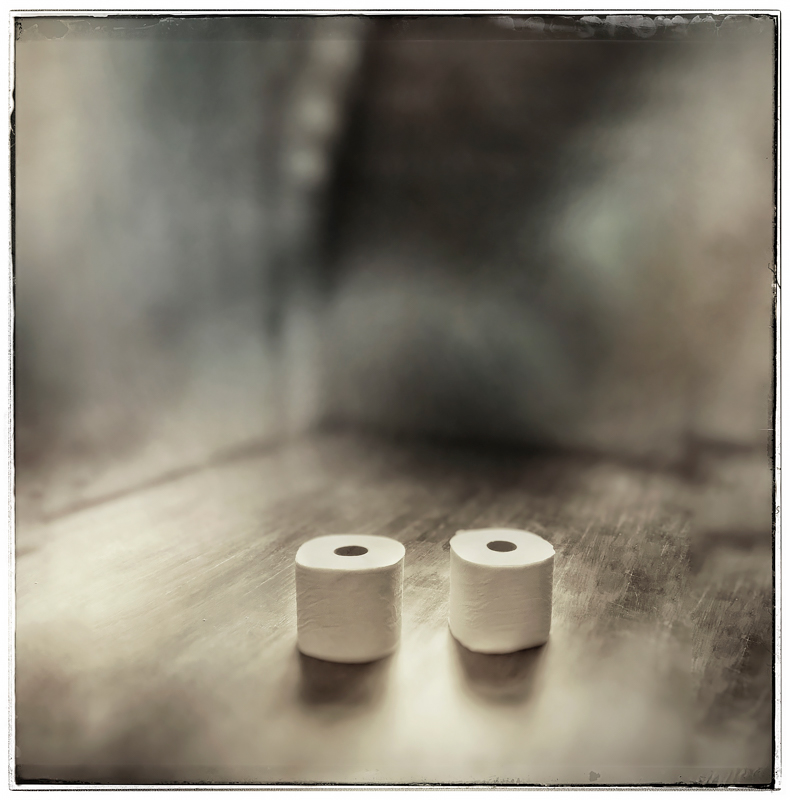 Toilette Paper Rolls, 2020, after Keith Carter Boule Balls, 1999 © Jenny Sampson
Must Reads
Skaters - Tintype Portraits of West Coast Skateboarders
Skater Girls by Jenny Sampson