These women are my skate sisters -- we are the only ones who really know what it was like to forge that path, blaze that trail, and dare to be 'different.' Sometimes we were celebrated for being female, but not for the reasons we may have wanted. Other times, we were ignored because we were girls and young women ...Through it all, we skated and never let any of the negatives diminish the feeling we had when we jumped on our skateboards and were flying through the bowls and pools that we loved.
-
Cindy Whitehead
, '70s pro skateboarder, 2016 Skateboard Hall of Fame inductee
In Jenny Sampson's follow-up monograph to Skaters (Daylight, 2017) featuring her acclaimed collection of tintype portraits of male and female skateboarders, the American photographer, who is based in Berkeley, California, chose to focus exclusively on female skateboarders. Although historically a male-dominated sport, there have always been girls in the skateboarding landscape. By turning her lens on these fearless females in skate parks and at events all over California, Washington and Oregon, Sampson hopes Skater Girls (Daylight, September, 2020) will increase visibility and celebrate these girls and non-binary people, young and older, who have been breaking down this gender wall with their skater girl power.
The idea for
Skater Girls
was born in 2017 when Sampson was approaching the deadline to deliver work for her first book. One day in early 2017, she was setting up to photograph at Emeryville skate park in Northern California when to her delight she noticed there were many more women skateboarders in the park than usual. She observed and then introduced herself to a small group of skater girls and asked if she could photograph them. They agreed and Sampson led them to her camera and portable darkroom to make their portraits.
That day was a turning point for Sampson. She felt a kinship with these women who opened up to her so warmly and knew that moving forward she would focus on making portraits of female skateboarders. That same day she learned of an organization called Skate Like a Girl, and a few weeks later went to an event they held in Santa Rosa. There I discovered a whole new world-to me. Girl skaters abounded.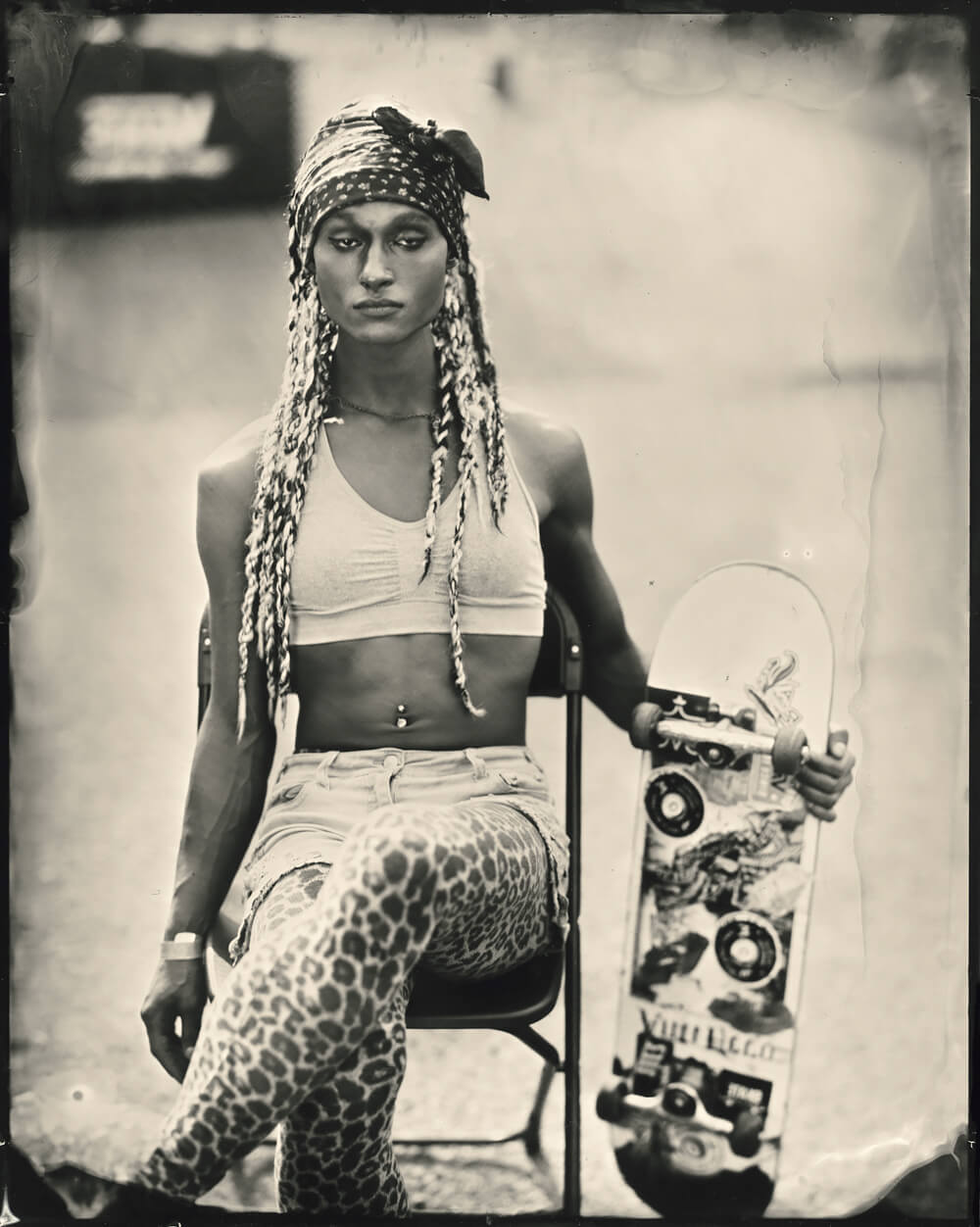 Jasmine, Seattle, 2018 © Jenny Sampson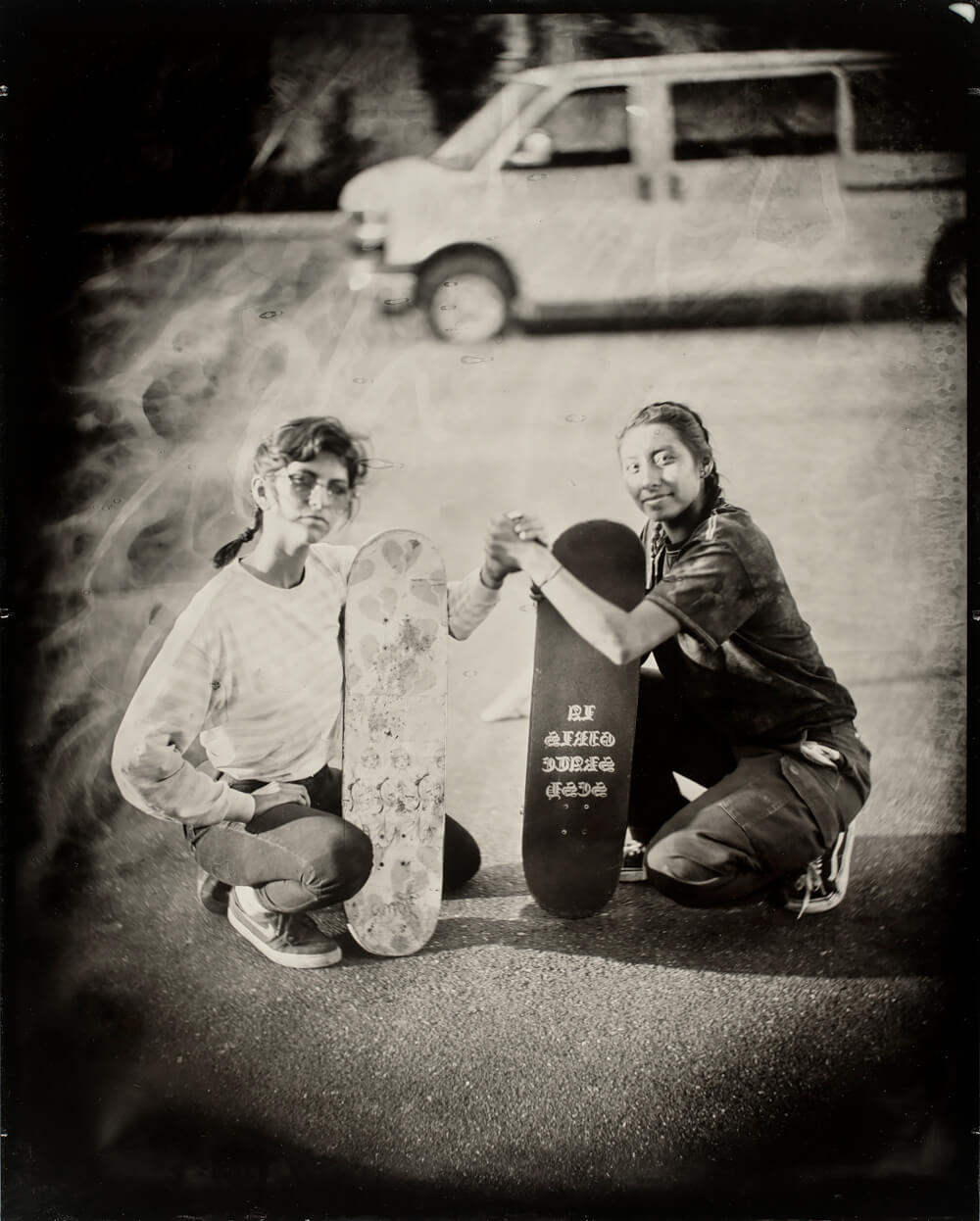 Jazzmen and Nathalie, Seattle, 2019 © Jenny Sampson
Kandice, Los Angeles, 2018 © Jenny Sampson
The portraits featured in this book were all made in a portable darkroom using a 160-year-old photographic process known as wet plate collodion that requires long exposure times and the subjects to be perfectly still. There is a connection that takes place when I photograph them using the slow photographic process, wet plate collodion. The photographic practice requires patience, interaction and collaboration and it mirrors the inclusive landscape in which these photographs are made.
Part of the beauty of a tintype is the timelessness that it imbues. While Sampson's subjects are wearing contemporary styles and plenty of logos, there still remains a timelessness in their portraits. Ultimately, despite the contemporary subject matter and modern details, we see a unique honesty and are struck by the strength and determination of these skaters. They are purposeful and courageous, open, playful and supportive; I admire their respectful and shrewd fight for a place in the world, says Sampson.
In her essay Becky Beal, EdD, Professor of Kinesiology, Cal State East Bay, and co-author of Moving Boarders: Skateboarding and the Shifting Landscape of Urban Youth Sports writes, Jenny Sampson's collection of portraits encourages us to re-examine our assumptions of who is a skateboarder by acknowledging the variety of gender expressions that are cultivated in and articulated through skateboarding. I find Sampson's photos powerful in their representation of women as complex and confident, and I find them joyful because of the wide-ranging forms of skateboarder identity being supported in these communities. Sampson's collection celebrates skateboarding while simultaneously challenging traditional narratives of 'authenticity,' extending the notion of what it means to be a skateboarder.
The growing popularity of female skateboarders was in play at the Academy Awards in 2020, when a film about girls skateboarding in Afghanistan, Learning to Skateboard in a Warzone (If You're a Girl), won the Oscar for best documentary (short subject) -- the first Oscar ever given to a film that features skateboarding. In 2021, the Tokyo Olympic Games will include skateboarding as an official event, for both men and women, for the first time.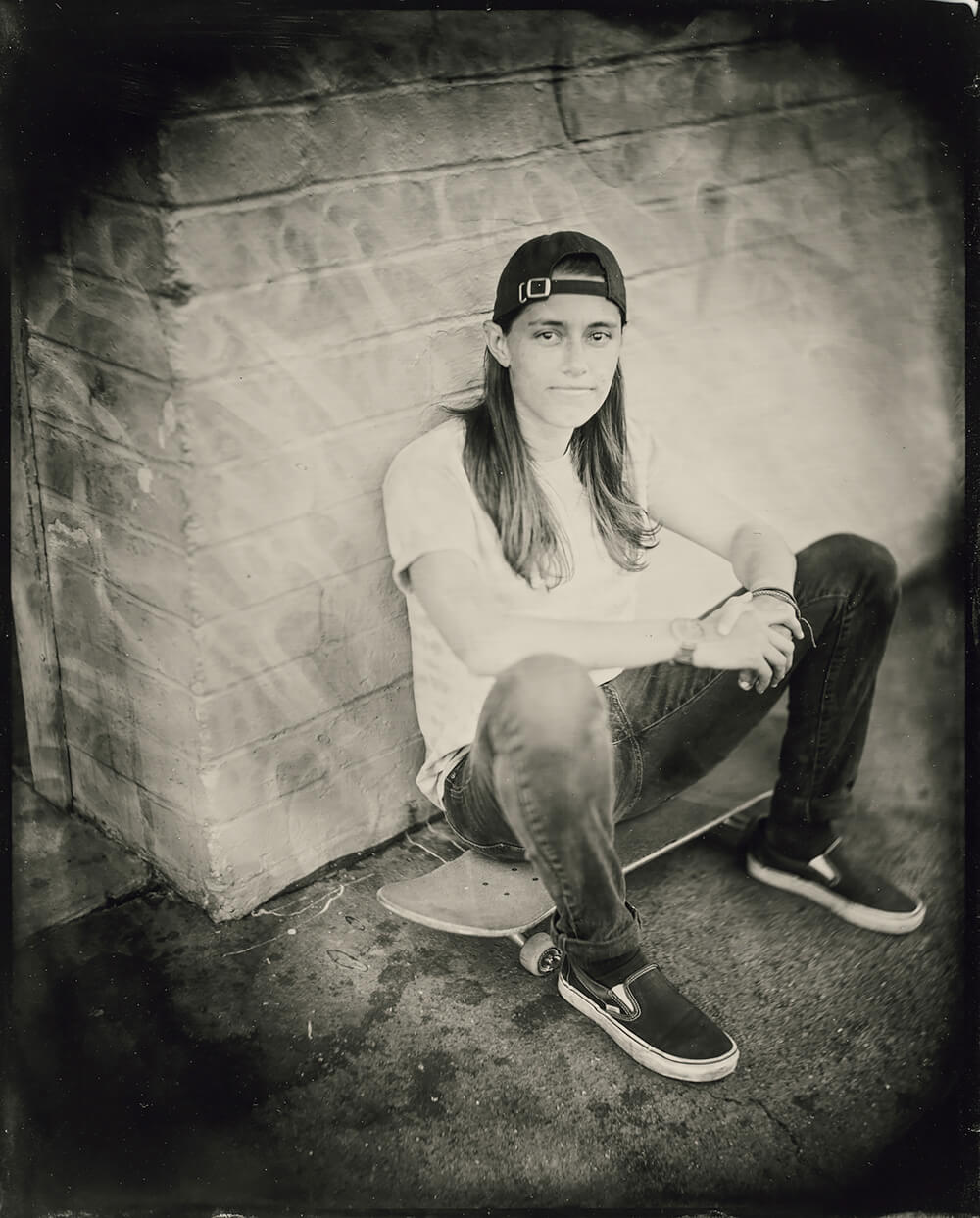 Lucia, Oakland, 2019 © Jenny Sampson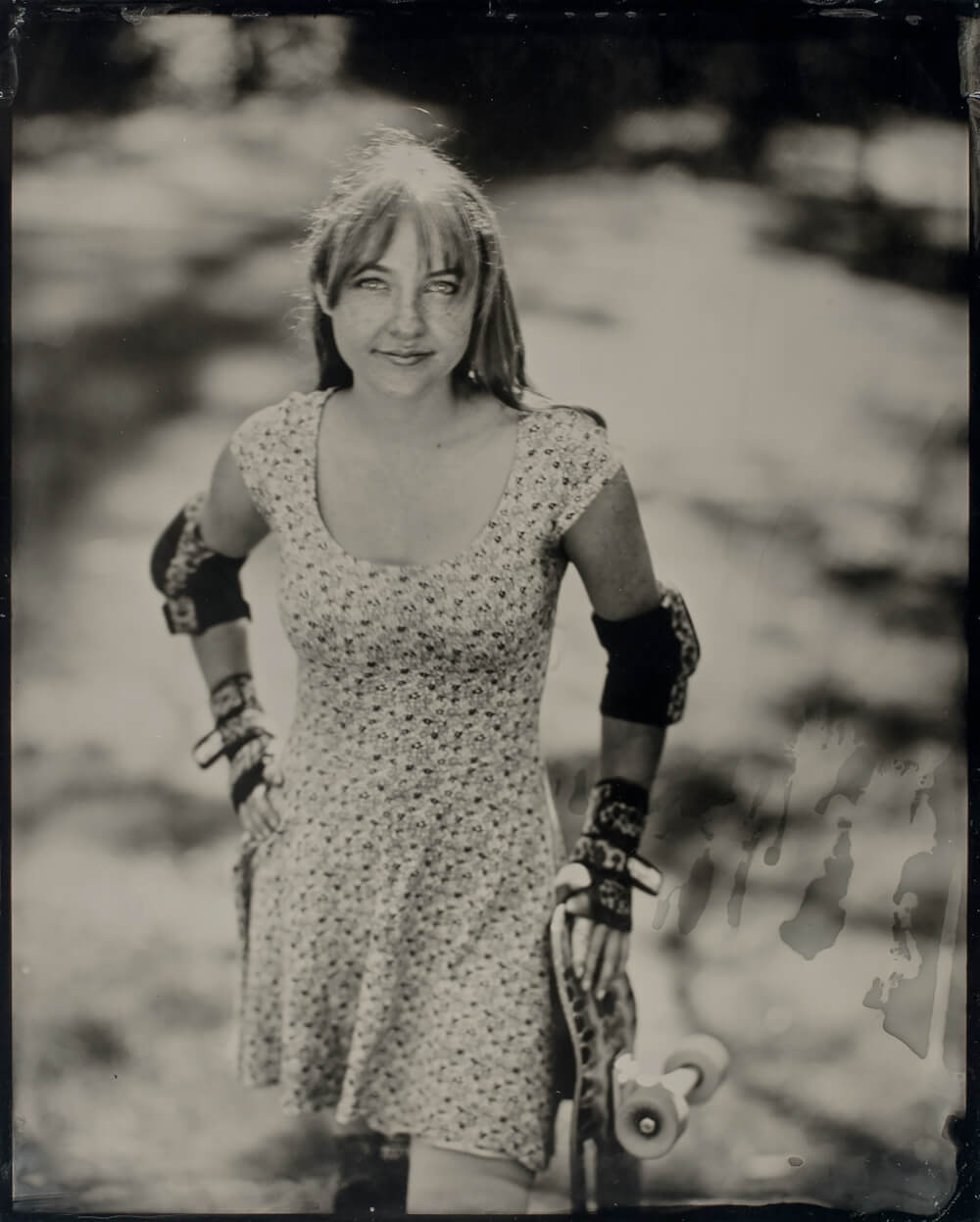 Ohmala, Grass Valley, 2018 © Jenny Sampson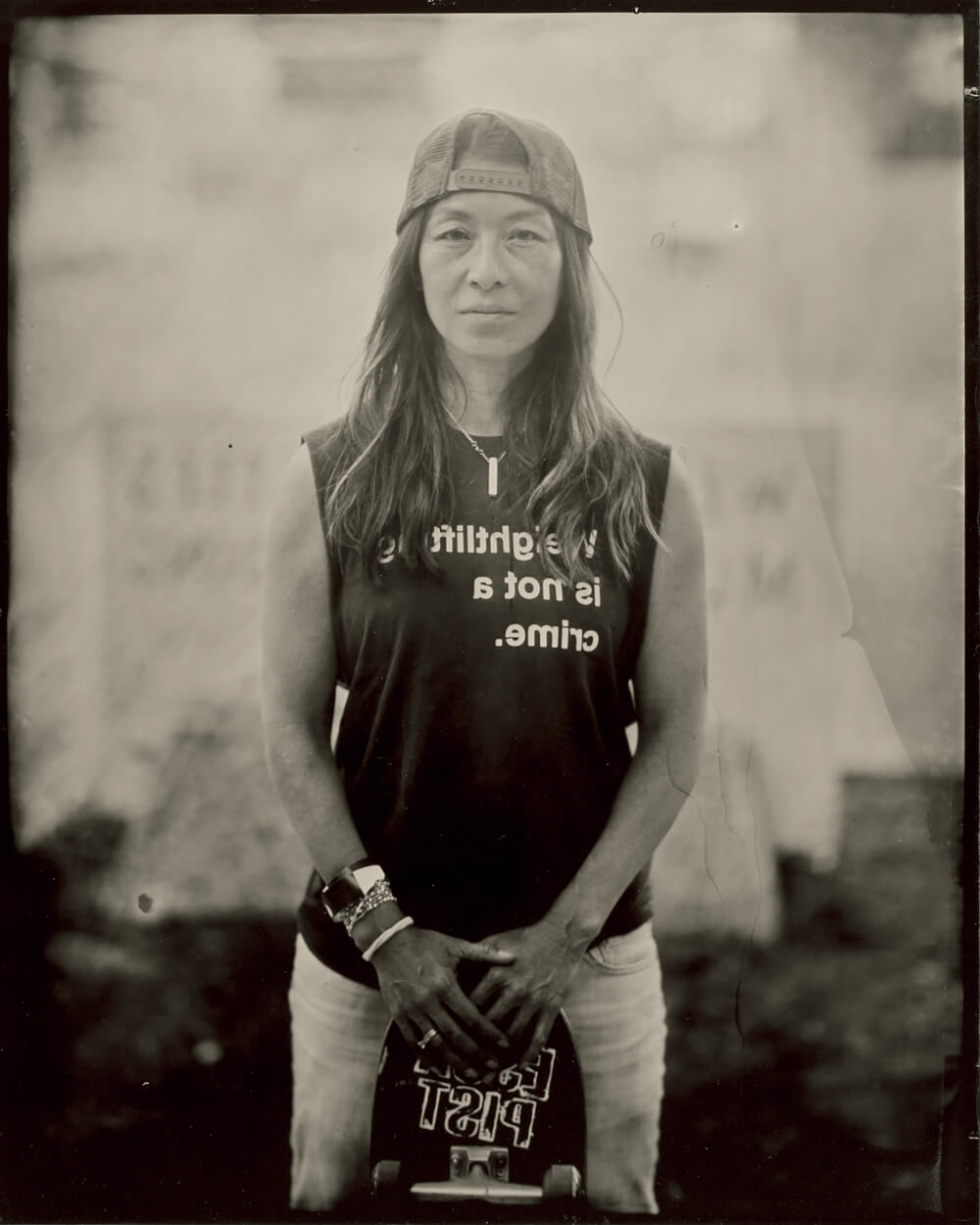 Yulin, Los Angeles, 2018 © Jenny Sampson
Jenny Sampson
is a Berkeley-based photographer who received a B.A. in Psychobiology in 1991 at Pitzer College. She dedicates her time to her photographic endeavors: wet plate collodion and traditional black and white photography. She is part of the photographic collective @rolls_and_tubes. Jenny has exhibited her work in the United States, United Kingdom and has been published in Zyzzyva, Analog Forever Magazine (summer 2020), The Hand, SHOTS Magazine, All About Photo Magazine, Lenscratch, The Guardian, Bust, Huck, PDN, Metal magazine, Visual Communications Quarterly, Blues Review and the Seattle Post-Intelligencer, among others. Her work is included in the Candela Collection and other private collections. Her first monograph, Skaters, was published in 2017 by Daylight Books. Her follow-up book, Skater Girls, is due out in September 2020. For more information, go here.
Cindy Whitehead
was one of the first professional female skateboarders, a Skateboard Hall of Fame Inductee and is now a 'sports stylist' for stars around the world. Her first book IT'S NOT ABOUT PRETTY: A Book About Radical Skater Girls was released in 2017.
Becky Beal
, PhD, is an associate professor of kinesiology at California State University in Hayward, CA, where she teaches classes in the sociology and philosophy of sport. For nearly thirty years she has researched and written about the cultural and political dynamics of skateboarding.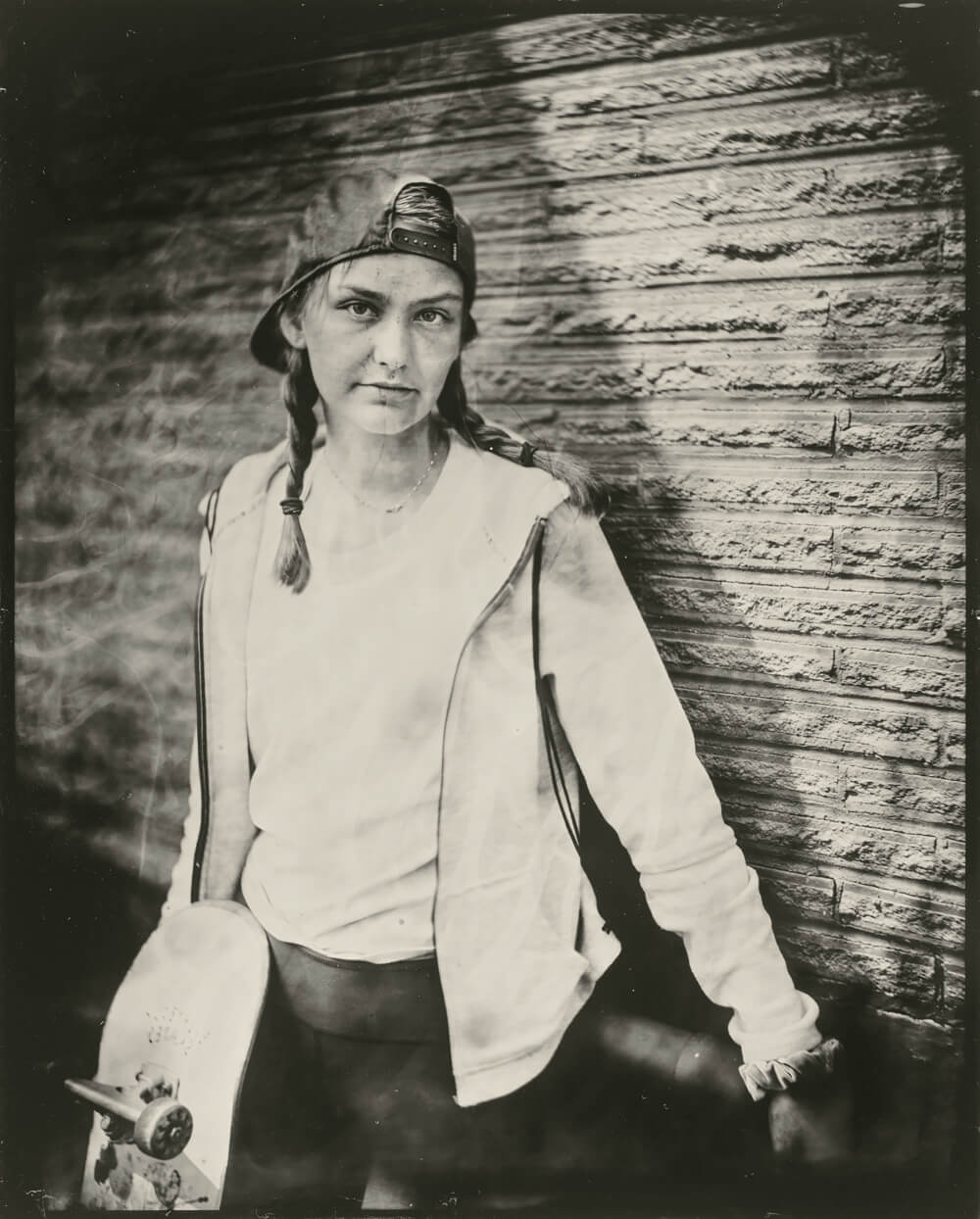 Amelia, Seattle 2019 © Jenny Sampson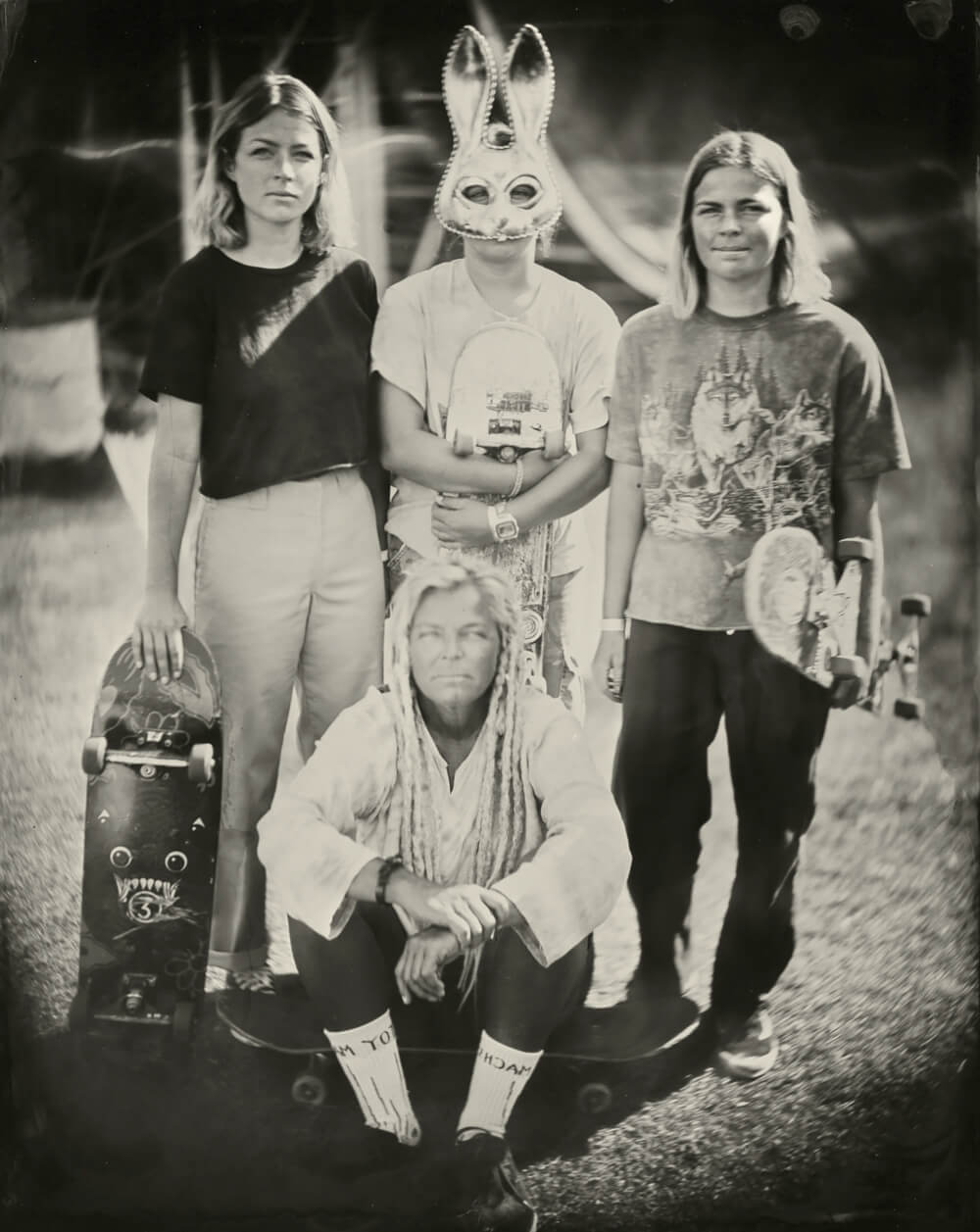 Carly, Samantha, Tabitha, Suzy, Encinitas, 2018 © Jenny Sampson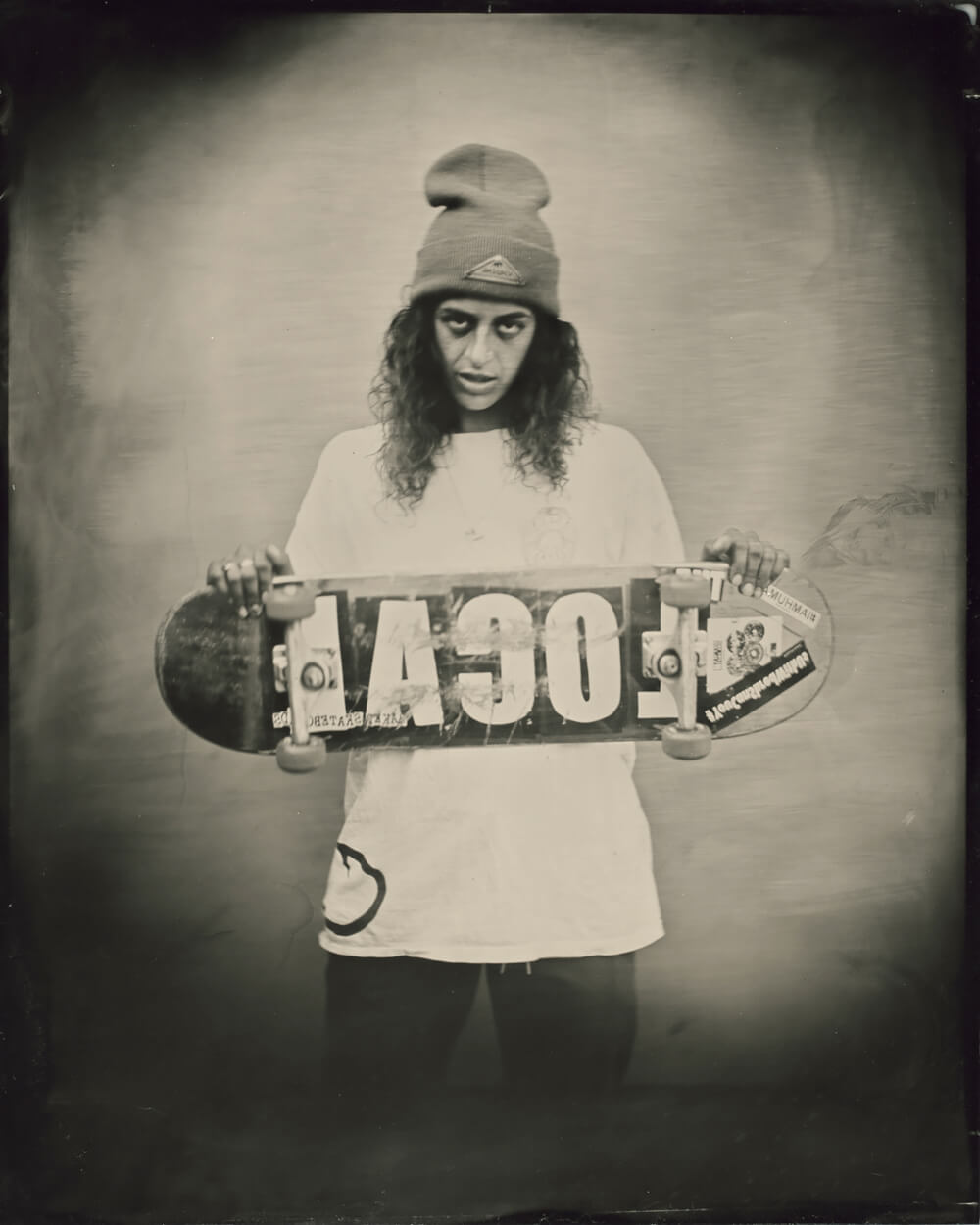 Devan, Los Angeles, 2018 © Jenny Sampson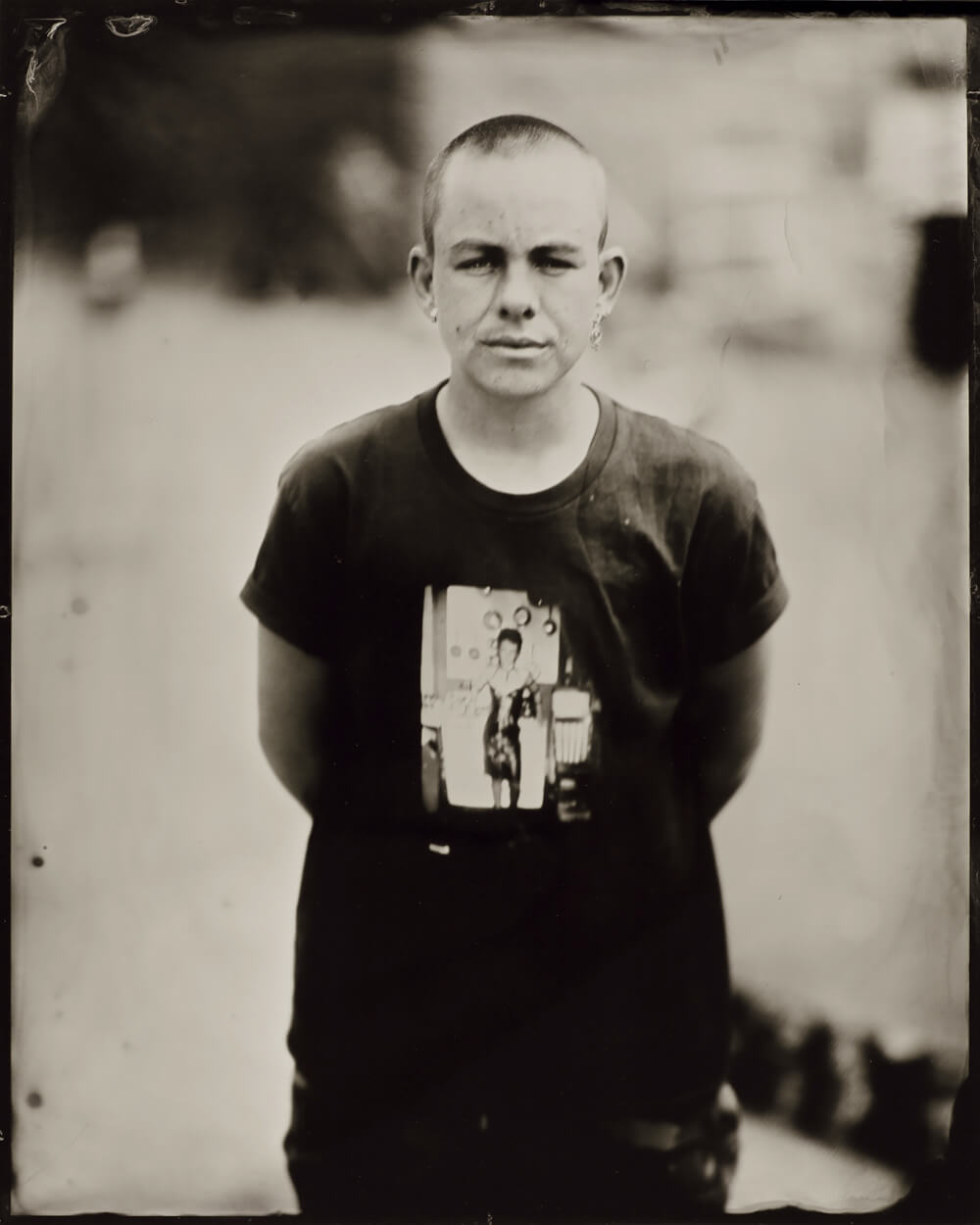 Leo, Seattle, 2018 © Jenny Sampson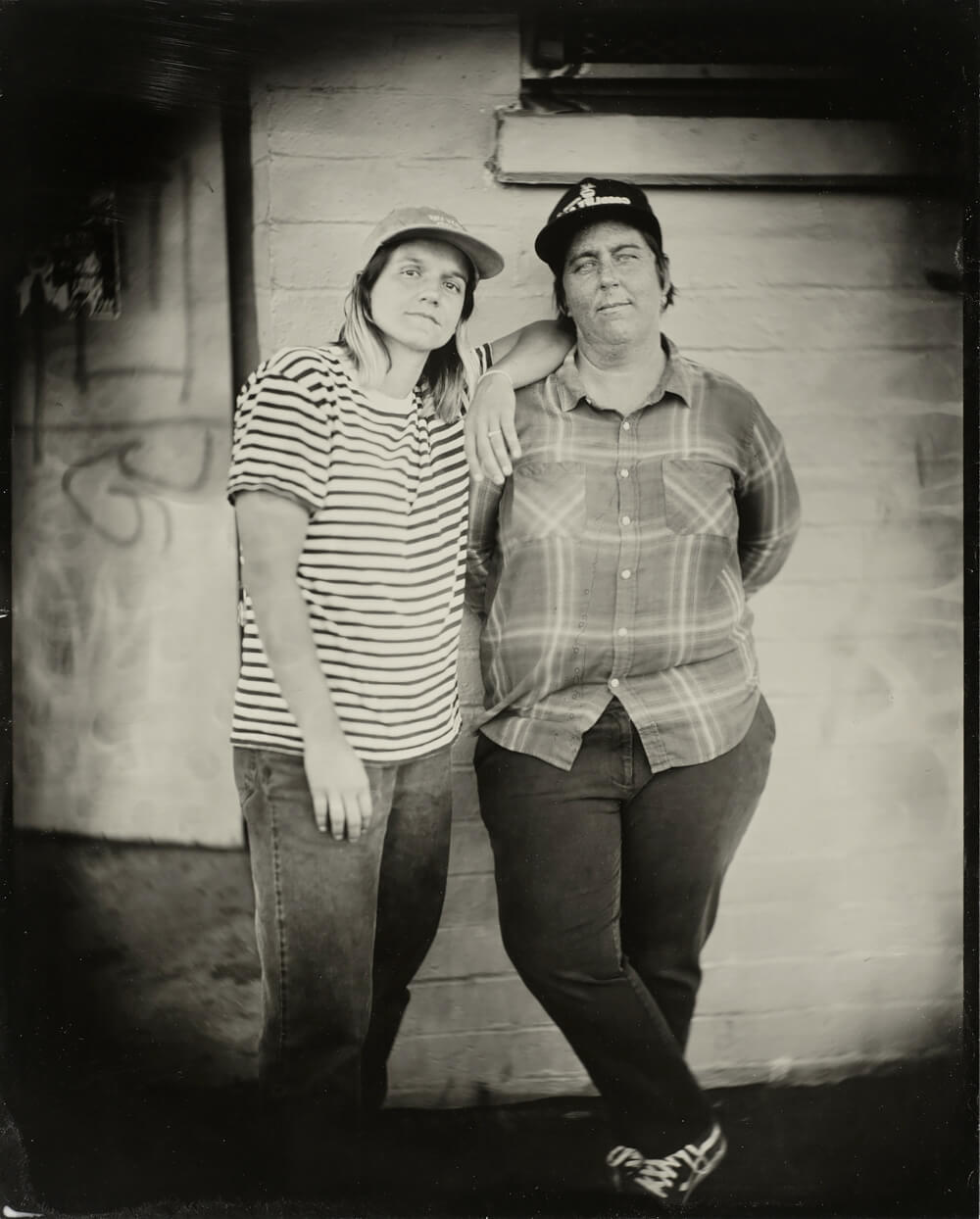 Kristen and Holly, Oakland 2019 © Jenny Sampson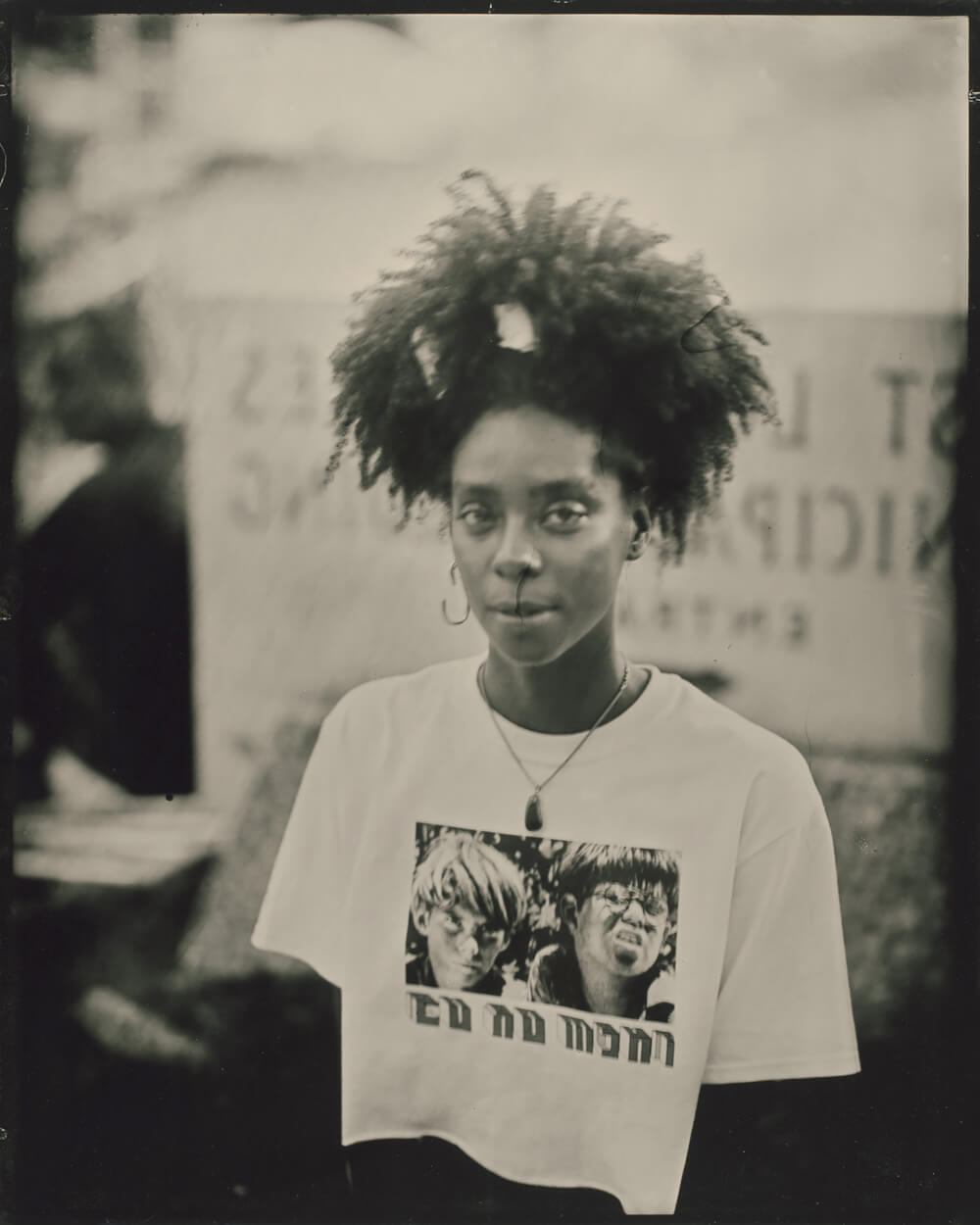 Briana, Los Angeles, 2018 © Jenny Sampson
About Jenny's Book Skaters