We're delighted to reveal the names of the 25 talented photographers who won AAP Magazine #19: Shapes
For this 19th edition of AAP Magazine, we were looking for submissions of works of art that explore composition and form as a fundamental aspect of the photographic aesthetic, be it pure visual formalism or in support of a thematic objective.
In the end we chose twenty-five photographers (from 13 different countries) for their different approach to the theme.
Understanding shape and form is one of the pillars of photography composition, and it can make even the most mundane objects become an object of art in its own right. Geometric, organic, positive or negative, shapes influence the degree of aesthetic beauty perceived when we first look at a photograph.
Long regarded as a simple means of duplicating reality, photography, now offer unlimited possibilities to reject traditional modes of representation and in this new edition of Shapes we received a record number of submissions created by new technologies.
The Winner of AAP Magazine 19 Shapes is Hsin Ya Lin (Taiwan)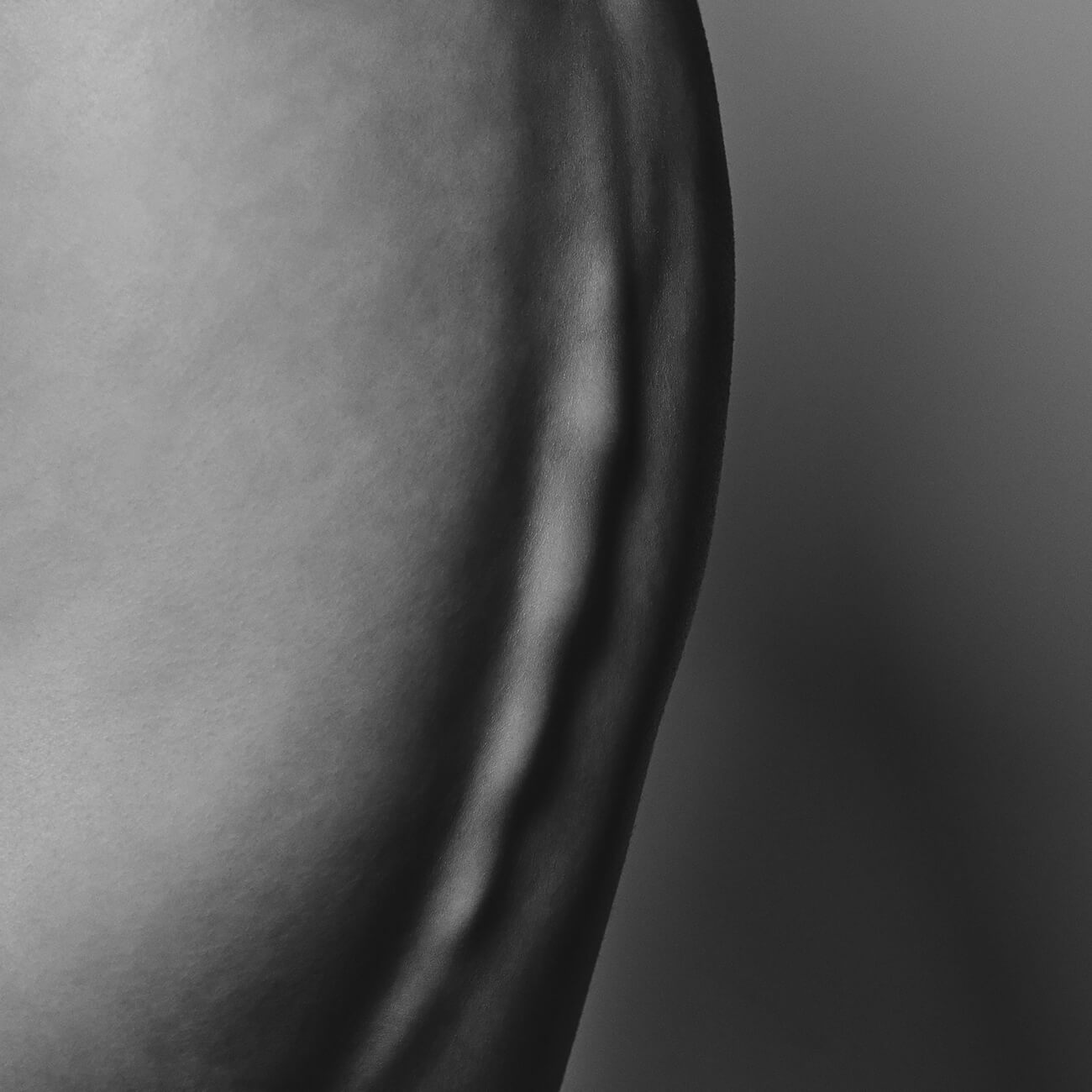 From the series 'Sand Dunes' © Hsin Ya Lin
This group of photograph is about the silhouette of human body that mislead people's eyes to see landscape photographs. The curvy lines and shadows of human body made the view of sand dunes in the time that sun just raised.
Hsin-Ya Lin's Website
Hsin-Ya Lin on Instagram
All about Hsin-Ya Lin
The Second Place Winner is Klaus Lenzen (Germany)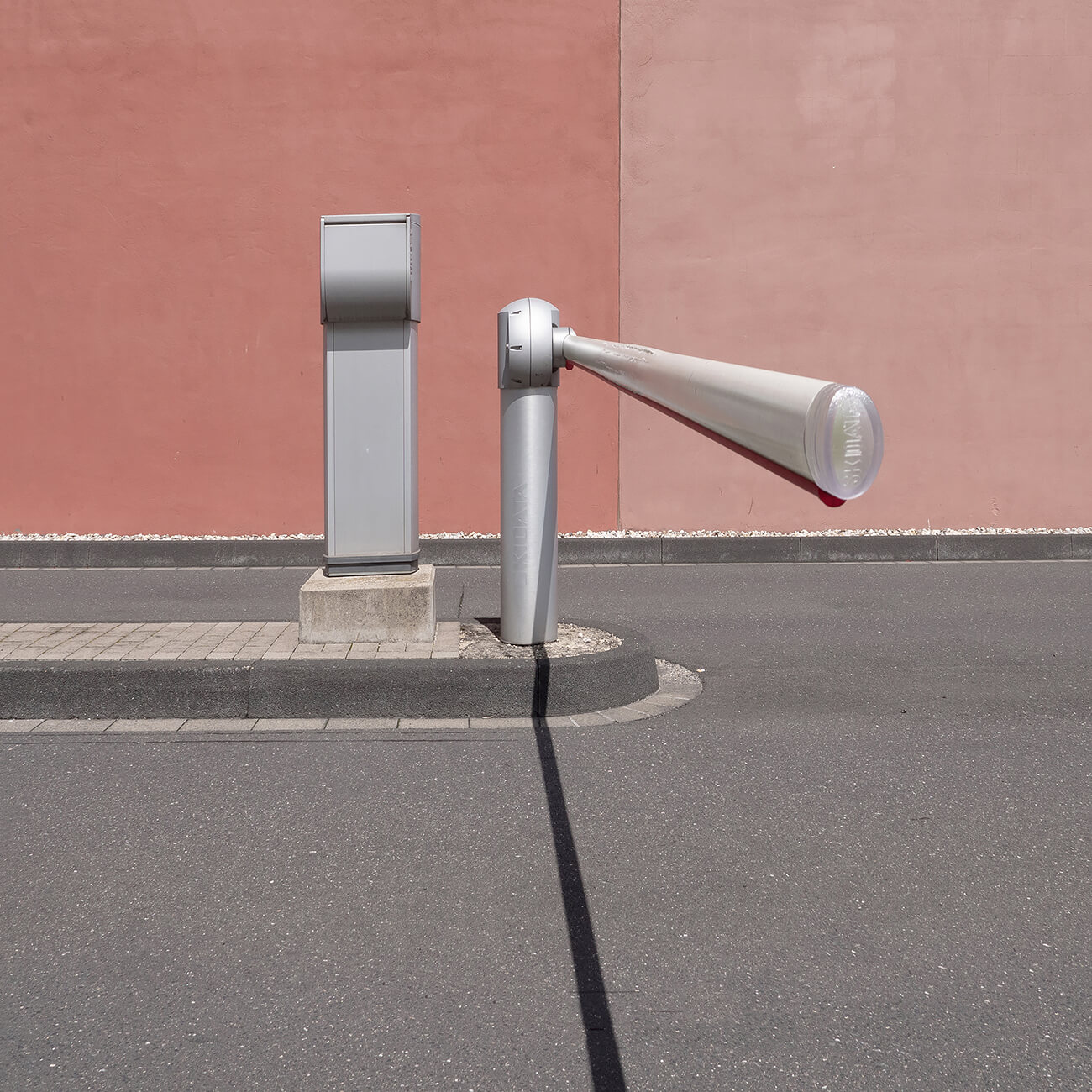 From the series 'Car Park' © Klaus Lenzen
The picture was taken on a parking lot in Moenchengladbach in the western part of Germany
Klaus Lenzen's Website
Klaus Lenzen on Instagram
All about Klaus Lenzen
The Third Place Winner is Martine Lemarchand (France)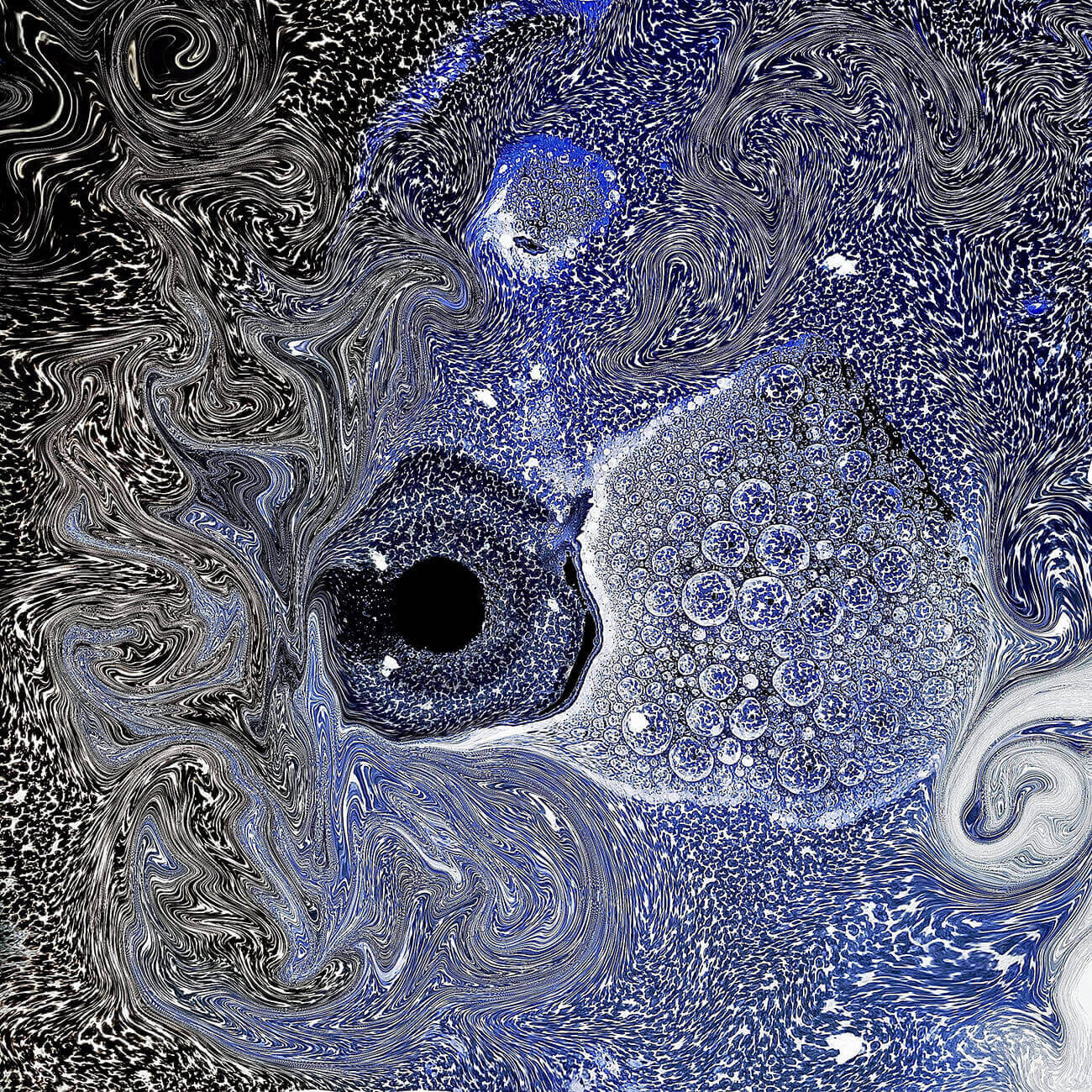 Planetarium from the series 'A Close Distant' © Martine Lemarchand
The images were made in my kitchen with utensils (stoneware plate, bowl, glass dish...) and food ingredients (coffee, soy sauce, eggs, soda water, blue matcha, oil...). I sometimes use brushes to create movements. The result is a world that is both near and far as I aspire to create abstract worlds, connoting a vision of 'elsewhere'.
Martine Lemarchand's Website
Martine Lemarchand on Instagram
All about Martine Lemarchand
Merit Award's Gallery
Camilla Gorini (Italy)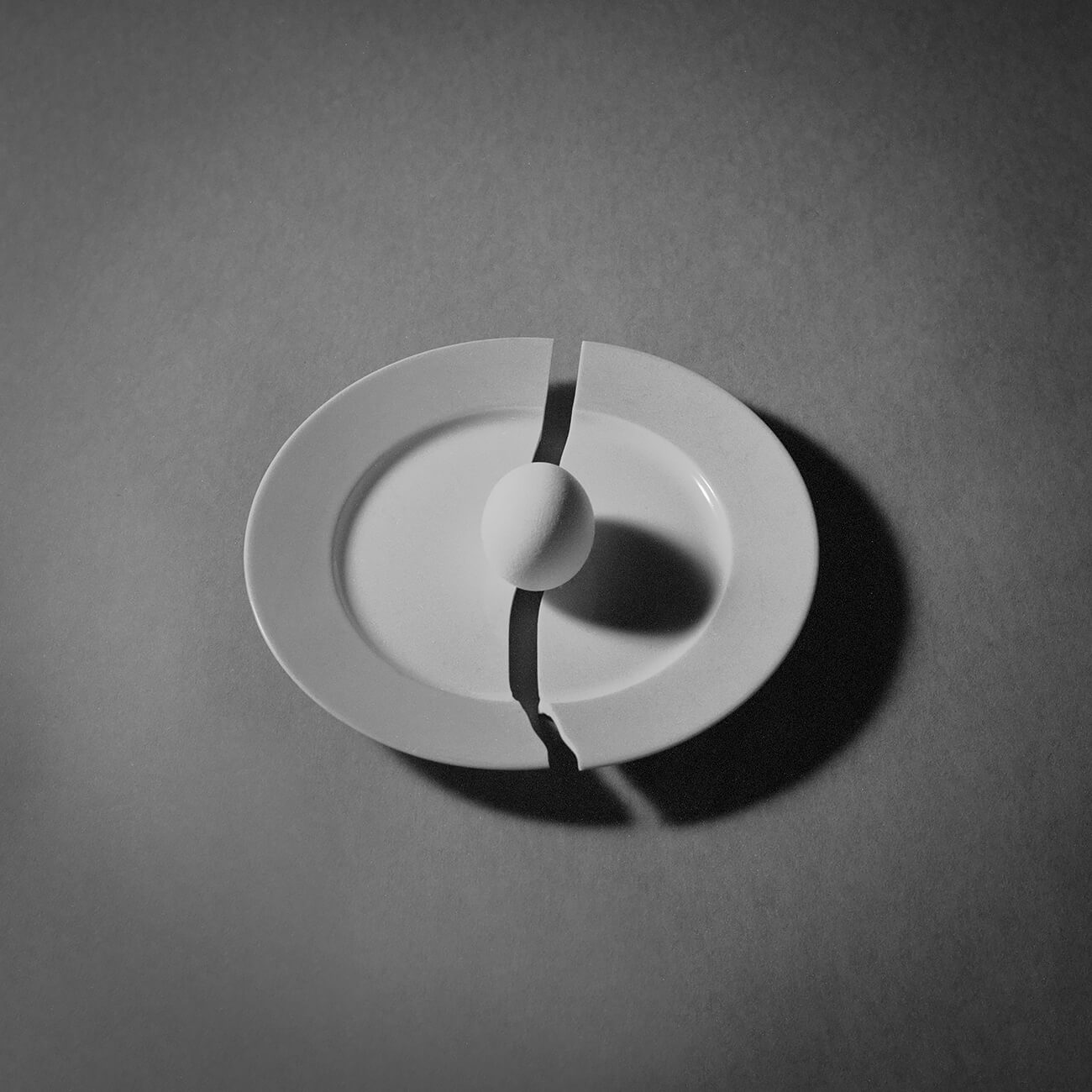 From the series 'A Study of Fragility' © Camilla Gorini
A study of fragility is a photographic project that documents and conceptualizes the aspect of fragility as a human condition. Composition is the key point of these photographs and conceptually focuses on sending a very specific message to the viewer. The project is a hymn to fragility and wants to bring the viewer to understand how important it is to never exclude this aspect from our human life, indeed, to enhance it and look at it as an added value that is given to those who have the sensitivity to delicately open themselves to the world. The egg becomes a symbol of resilience that she portrays in her photographs so that the viewer learns that from fragility an even greater form of inner perfection and strength can be born.
All about Camilla Gorini
Marlou Pulles (Netherlands)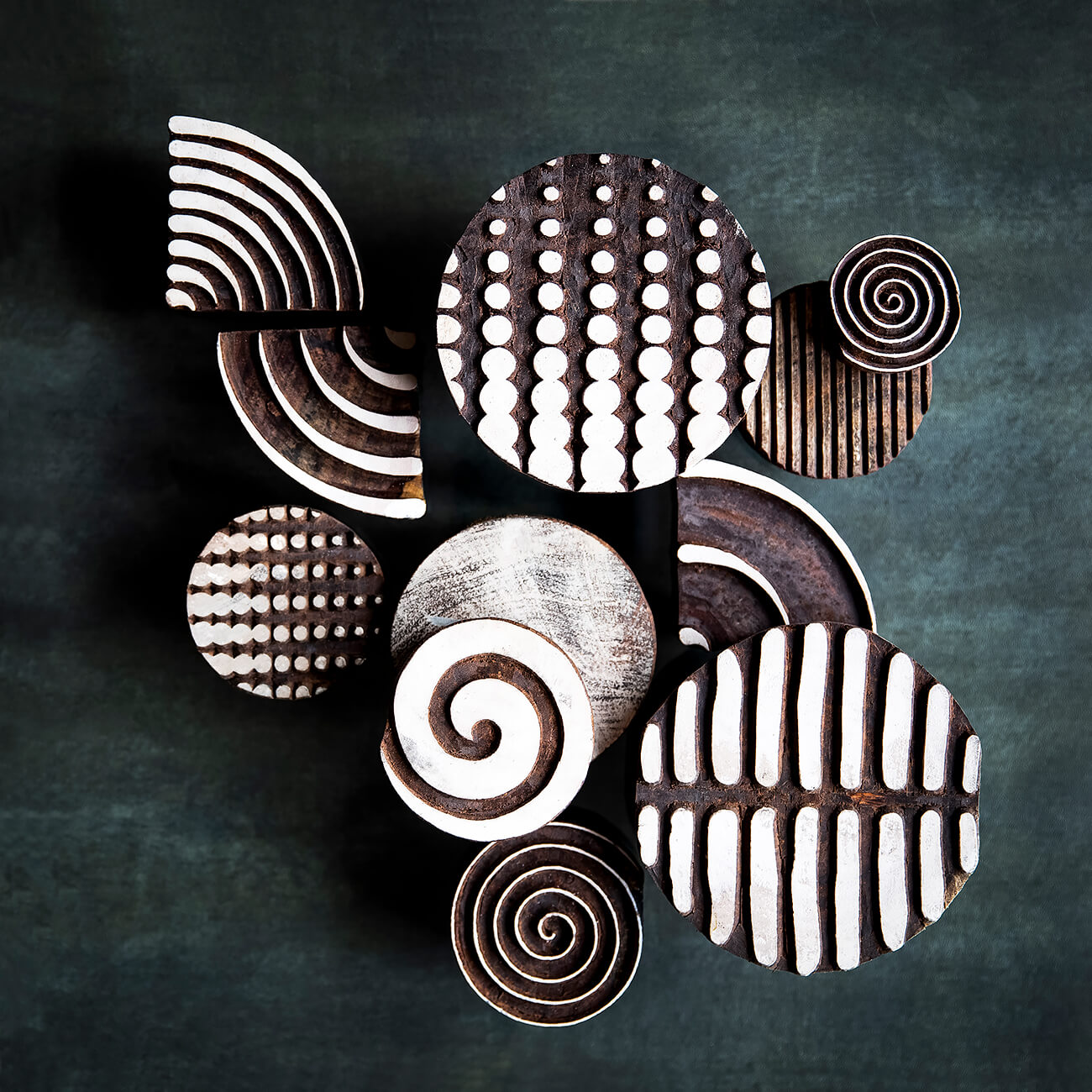 Movements I from the series 'Shaping Blocks' © Marlou Pulles
The abstract composition Marlou created consists of handmade wooden blocks which normally are used as craft pieces for printing on textiles. Hit by the beauty of these so called 'blockprints', which were designed bij Nathalie Cassee, Marlou searched for a unique and balanced composition. She created a still life, by playing with shapes, lines, depth, light and shadow. The loose elements are positioned in a delicate way and form a cohesive whole in which the movement will guide you. The geometric shapes seem to float and thus reinforce the pure composition.
All about Marlou Pulles
Jacqueline Walters (United States)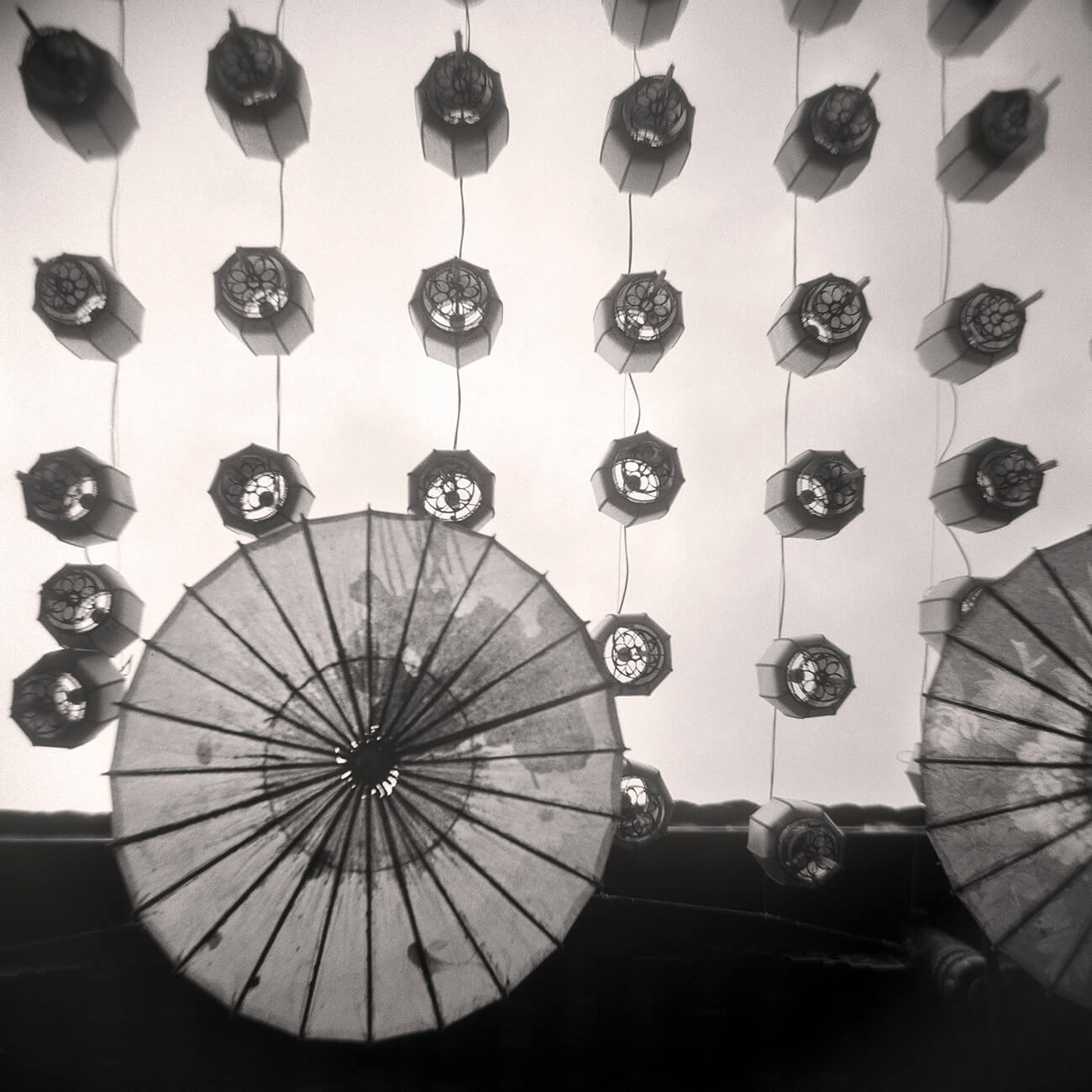 From the series 'Somewhere between Here and There' © Jacqueline Walters
During my first few visits to China, as I absorbed the world around me, I was struck by the underlying compositional elements of my visual imagery. While I could see a landscape shaped by my eye, I could also see how the structure of my work was influenced by the lines and curves of Chinese characters. It was as if the written language had informed my visual language.
Roland Blum (Liechtenstein)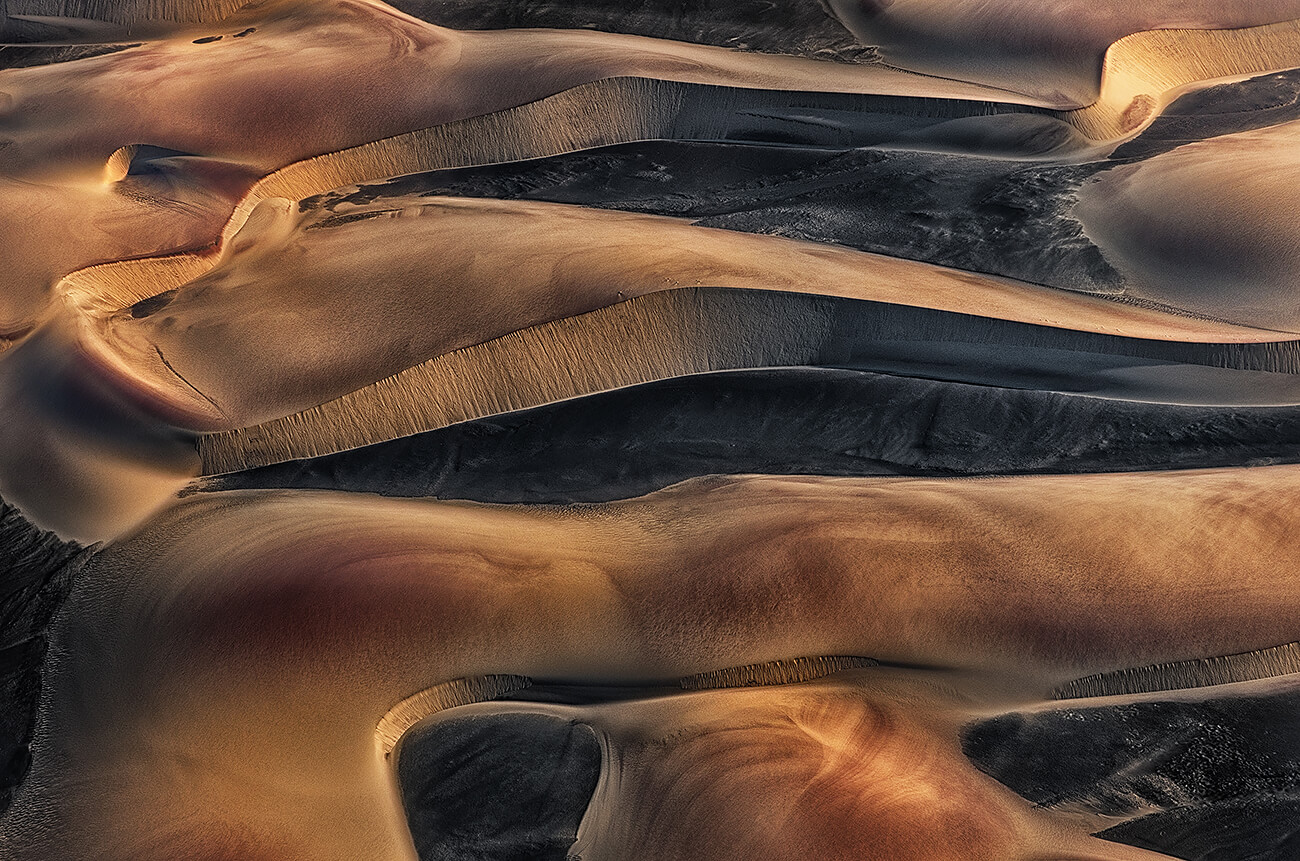 From the series ' Poetry of Silence XVI' © Roland Blum
Poetry of silence is an ongoing work of abstract aerial desert photography realized in the namib desert and it's surroundings. Poetry of silence XVI was created in the remote aerea of the northern namib. the pictures were taken with a high resolution camera from about 1500 meters over the ground flying with a helicopter. The Namib Desert is often referred to as the world's oldest desert. It has been in existence for some 43 million years, remaining unchanged in it's present form for the last 2 million years. Its name is derived from the Nama language, implying 'an area where there is nothing.'
All about Roland Blum
Ragnar B. Varga (Norway)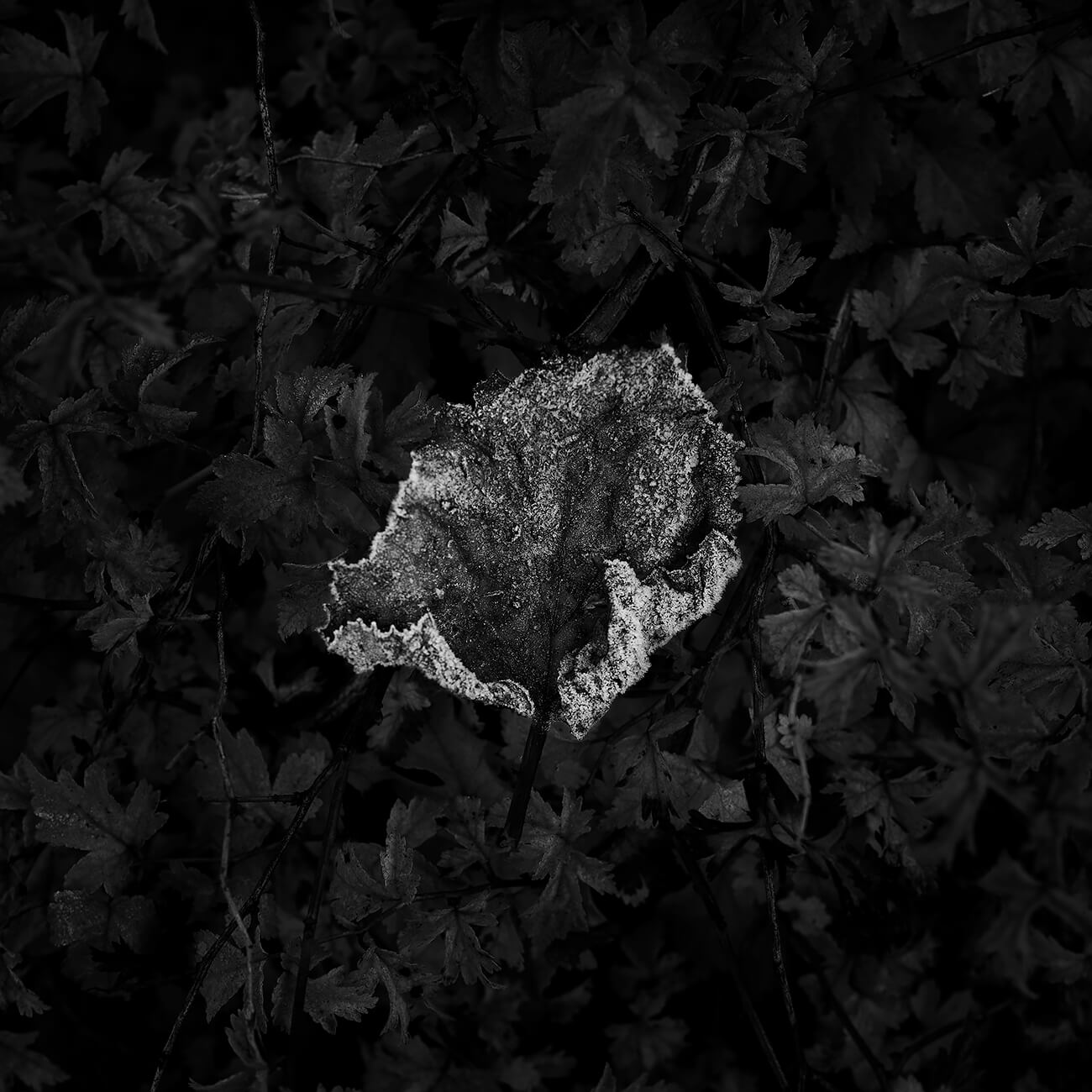 Companionless from the series ' Frosty seclusion' © Ragnar B. Varga
With the arrival of autumn, shadows lengthen, the first frost appears, and the wind gathers strength, tossing leaves to and fro with gusty energy. The leaves scatter, revealing their differences. Each leaf is sent off on its own path, bitten by the early morning frost, isolated and detached. These unique leaves stand prominently in the forefront, in sharp contrast with the vegetation just below. They are an anomaly in these kinds of spaces. Using leaves as a metaphor for individuality, this series dares the viewer to stand out in a crowd and to be different.
All about Ragnar B. Varga
Annette LeMay Burke (United States)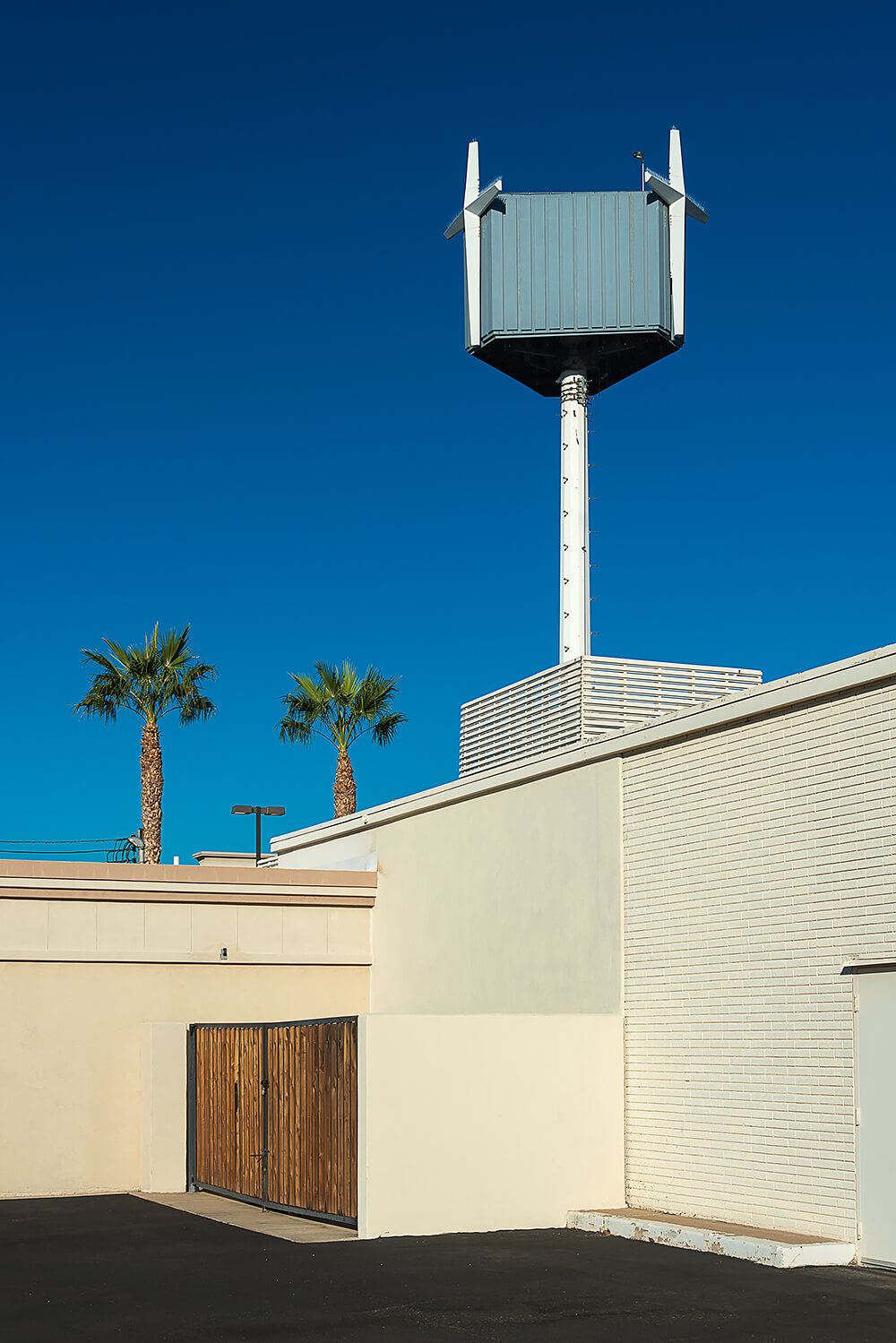 Fauxliage - Calvary Megachurch, Phoenix, AZ from the series ' Fauxliage' © Annette LeMay Burke
First created to decrease visual pollution and blend in with the environment, disguised cell phone towers have become an accepted yet contrived aesthetic in our neighborhoods and landscapes. I embarked on a series of road trips across the American West to document the variety of tower designs and to explore the question - how much of an ersatz landscape and manufactured nature are we willing to accept in exchange for quality cell service?
The towers have an array of creative concealments. They often impersonate trees such as evergreens, palms, and saguaros. Some pillars serve other uses such as flagpoles or iconographic church crosses. Generally the towers are just simulacra. They are water towers that hold no water, windmills that provide no power, and trees that provide no oxygen. Yet they all provide five bars of service.
In May 2021, Daylight Books published a monograph of this work titled Fauxliage: Disguised Cell Towers of the American West.
All about Annette LeMay Burke
More about Fauxliage
Sharon Tribelsky (Israel)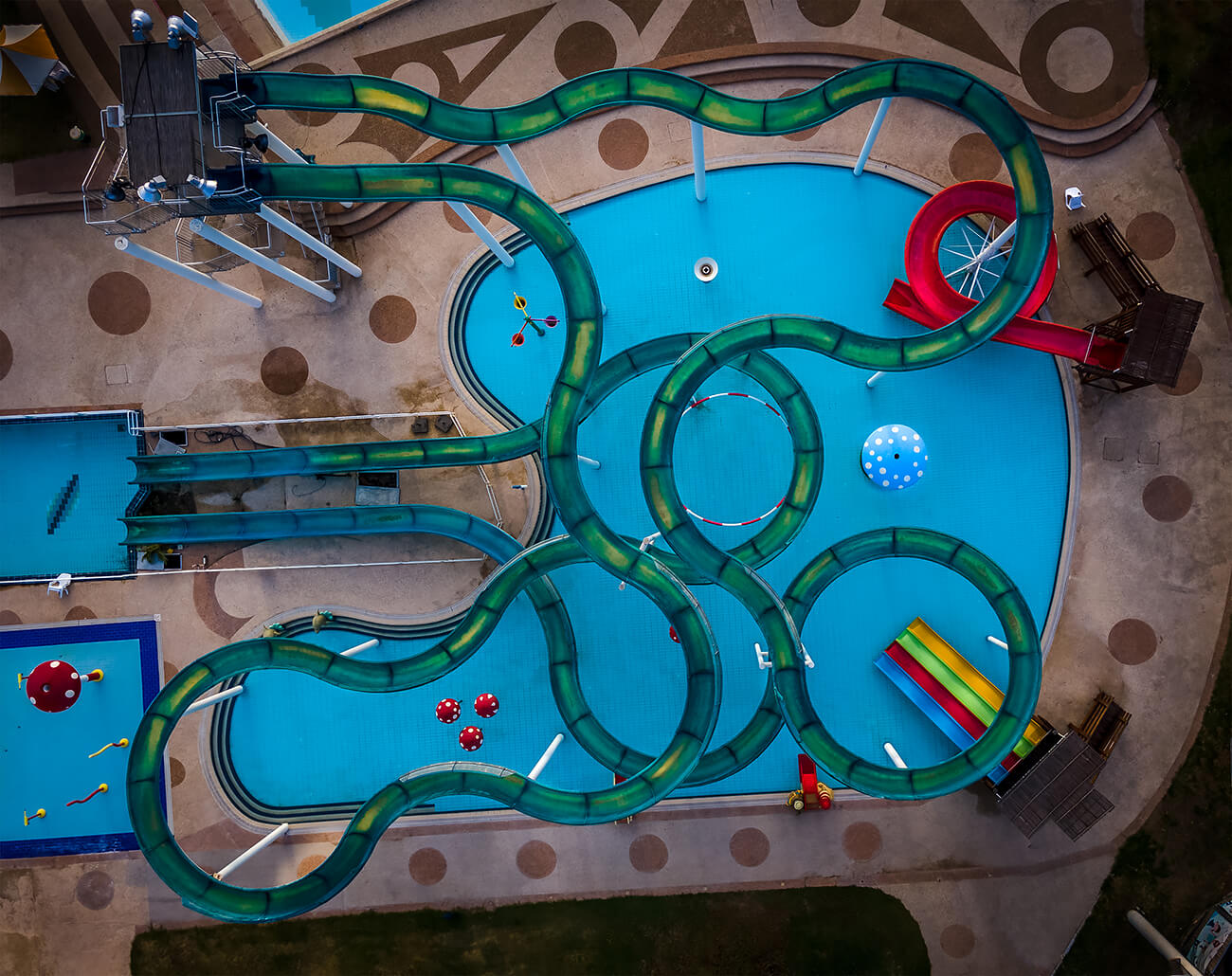 From the series 'Point of view' © Sharon Tribelsky
The "Point of view" series made of images I took from an unusual point of view mainly with drone, trying to look at all kinds of places and things in a surprising way that is impossible to see in everyday life. pools and waterparks are great places for this kind of images for all the colors and shapes combining together.
All about Sharon Tribelsky
Elio Ruscetta (United Kingdom)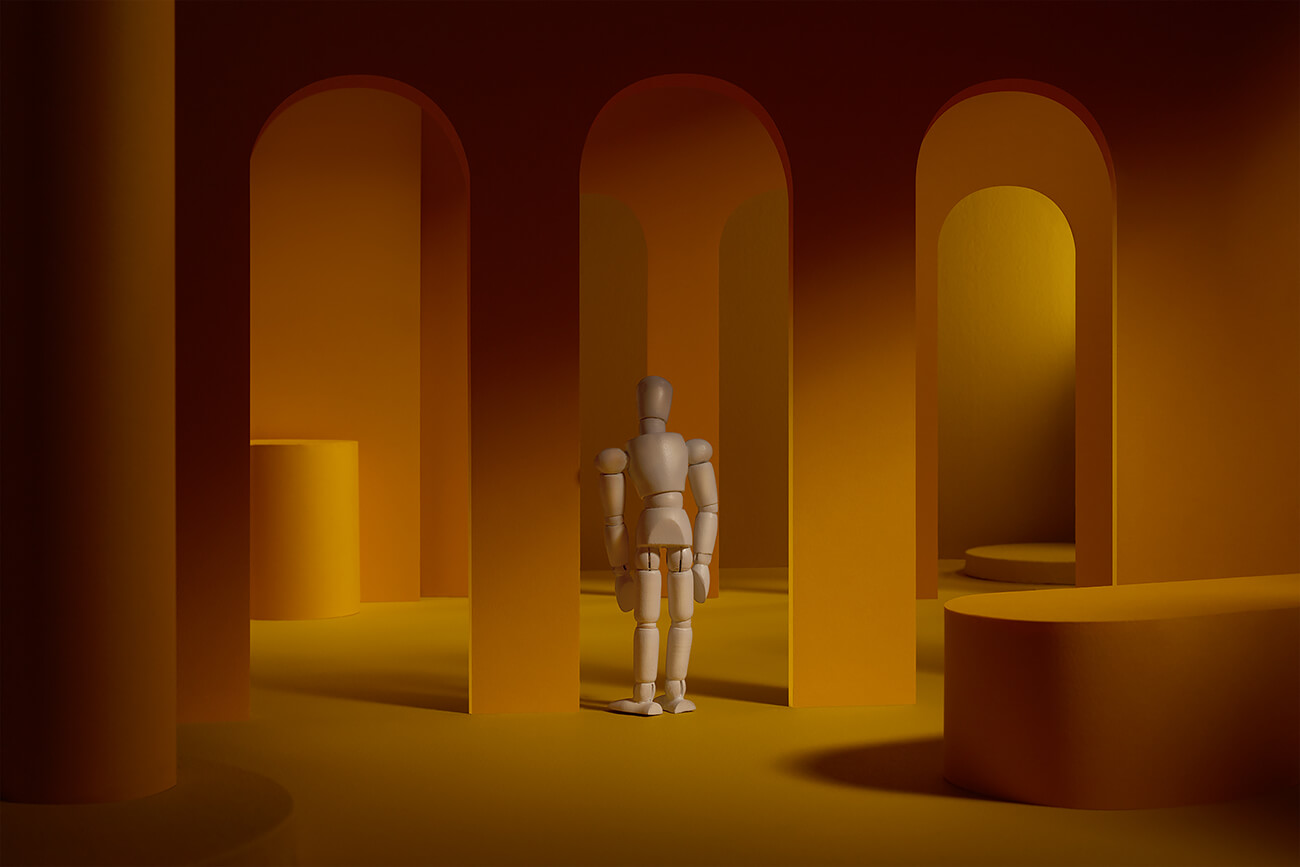 Arches from the series 'Unknown and Solitary' © Elio Ruscetta
All about Elio Ruscetta
Anna Försterling (Germany)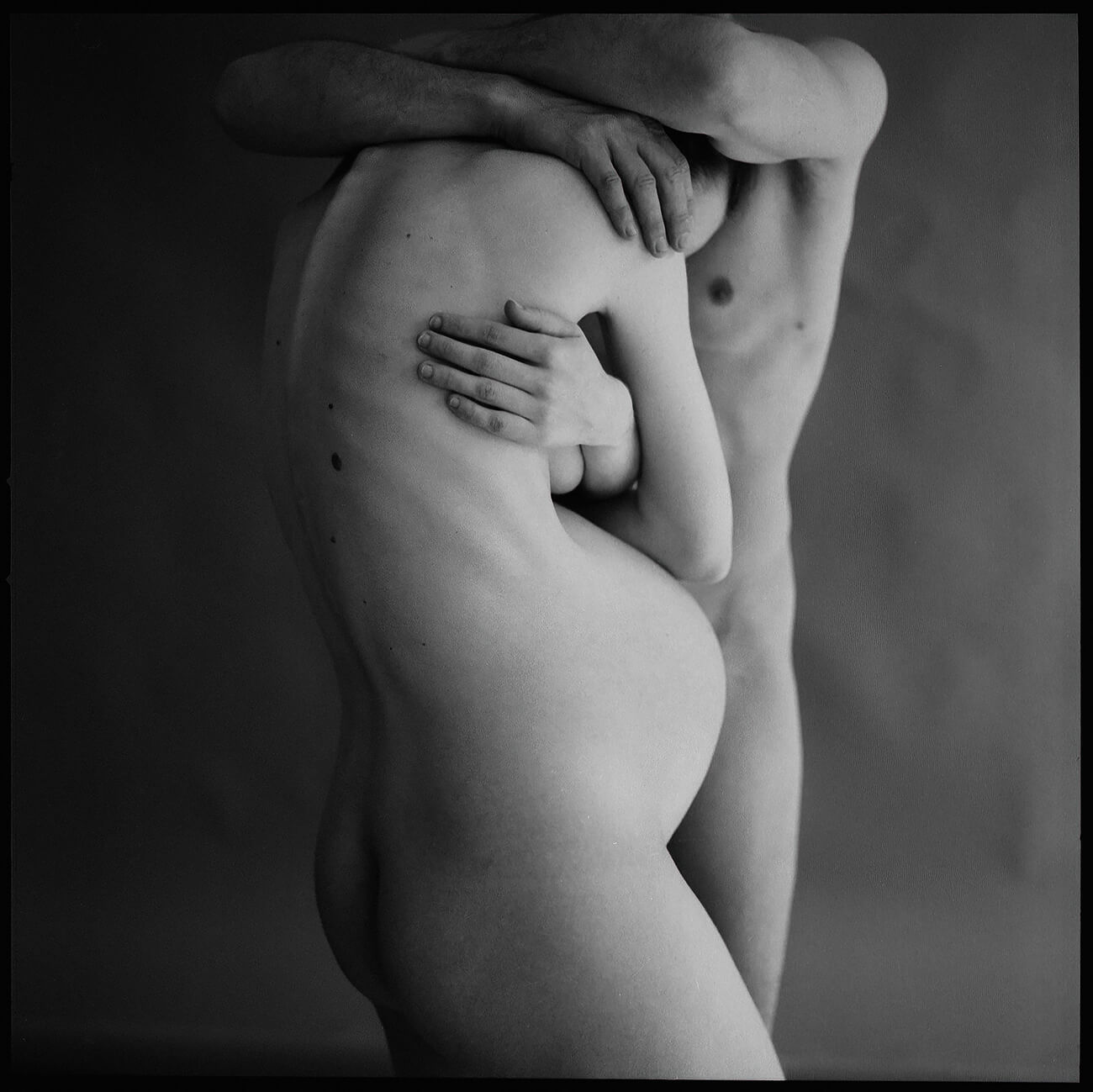 From the series 'The Power Of Femininity ' © Anna Försterling
In this series I wanted to show the beauty and strength of femininity in an anonymous, abstract way. I love body shapes and that's what the series is about.
All about Anna Försterling
Matt Gold (United States)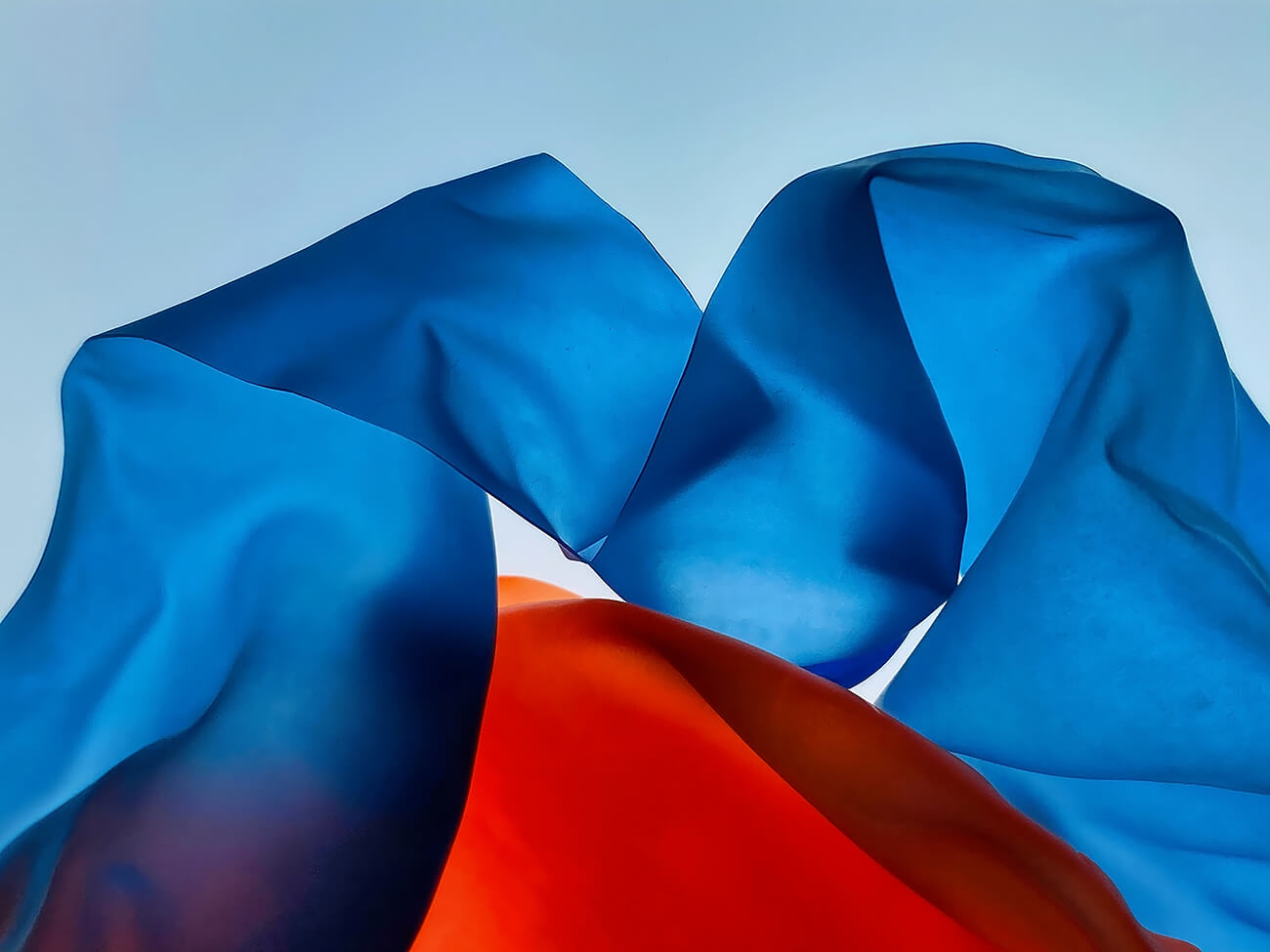 #697 From the series 'Phonography' © Matt Gold
The balloon is often seen as a childlike image, one of happiness and life, that can instantly put a smile on anyones face. Yet once again, I was drawn to the form and what would happen if I changed it's natural shape. By cutting this object and layering them on top of each other, I realized how these rubber pieces pleasantly complimented one another. Each color adding a depth and perspective that hadn't been present before, edges colliding yet working together, cohesively creating a beautiful portrait. My goal was to challenge the viewer, to see outside of the balloon itself, and discover what else it could represent.
Dale Odell (United States)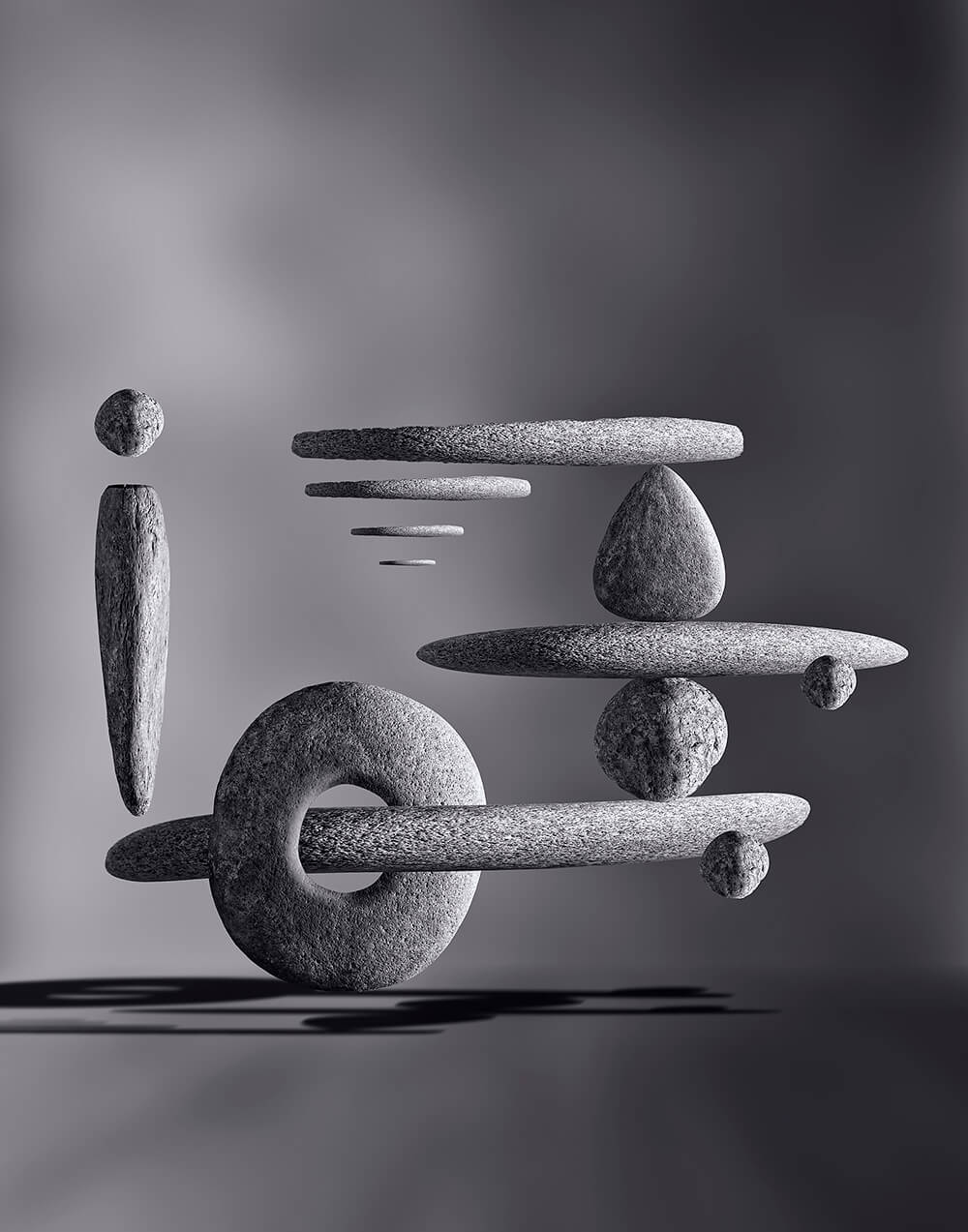 The Complex from the series 'Zen Cairns' © Dale Odell
A cairn is a human-made pile (or stack) of stones. The word cairn comes from the Scottish Gaelic: càrn. Cairns are used for a variety of purposes. In modern times, cairns are often erected as landmarks, a use they have had since ancient times and cairns are used as trail markers in many parts of the world. They vary in size from small stone markers to entire artificial hills, and in complexity from loose conical rock piles to delicately balanced sculptures and elaborate feats of megalithic engineering. Cairns may be painted or otherwise decorated, whether for increased visibility or for religious reasons.
All about Dale Odell
Dede Pickering (United States)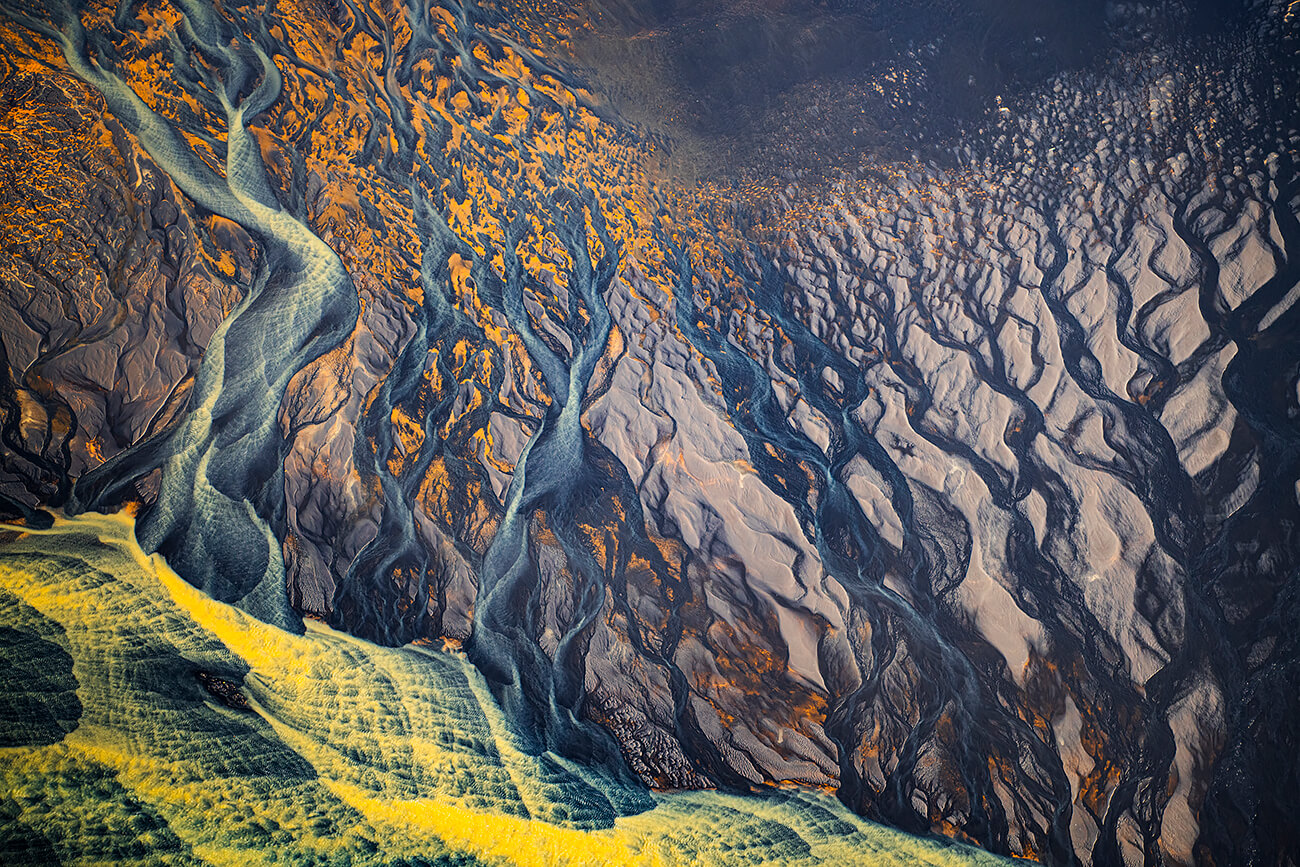 Trees of Life from the series 'A New Perspective' © Dede Pickering
The first time I looked down from a helicopter at the braided glacial rivers in Iceland, I was mystified. Mother Nature amazed me with her fabulous palette and incredible designs - they looked like rivers on fire, human veins, or trees of life. The elements of water, gravel, sand, and sediment intertwine to create islands and channels as they flow towards the sea - known as Alluvial Fans. I became so immersed in the patterns that I lost all sense of horizon and merged with the landscape. My eyes were opened to a new way of seeing the beauty of our incredible planet from above.
Suzanne Engelberg (United States)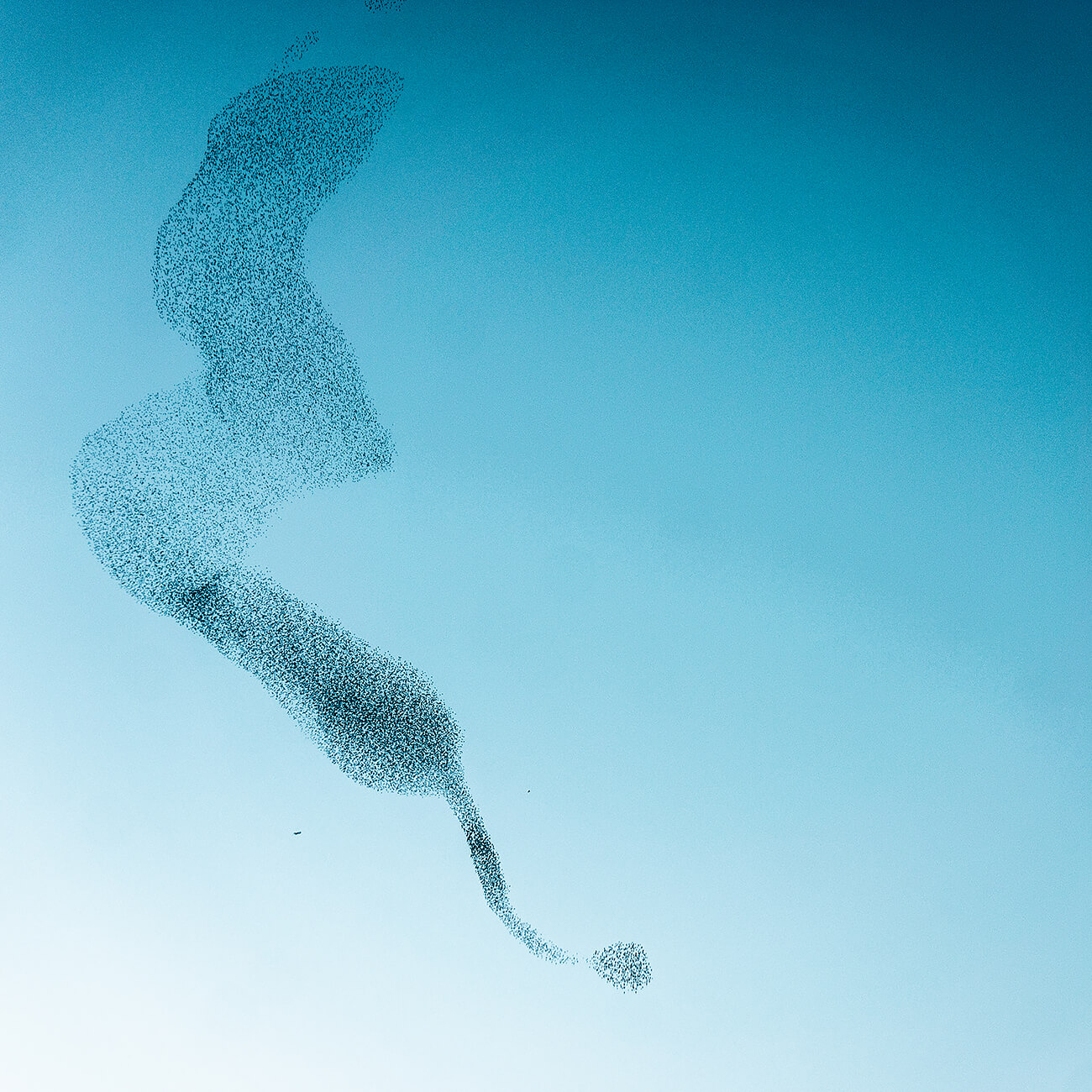 Fom the series 'Murmurations' © Suzanne Engelberg
This series captures the incredible murmuration of thousands of starlings in synchronized flight. The birds form amazing shapes in their collaborative movement, constantly in flux and continually shifting, to create increasingly complex and beautiful configurations. I had the opportunity to observe this breathtaking aerial performance on January 1, 2021, ushering in the New Year with hope and inspiration.
All about Suzanne Engelberg
Colin Page (United Kingdom)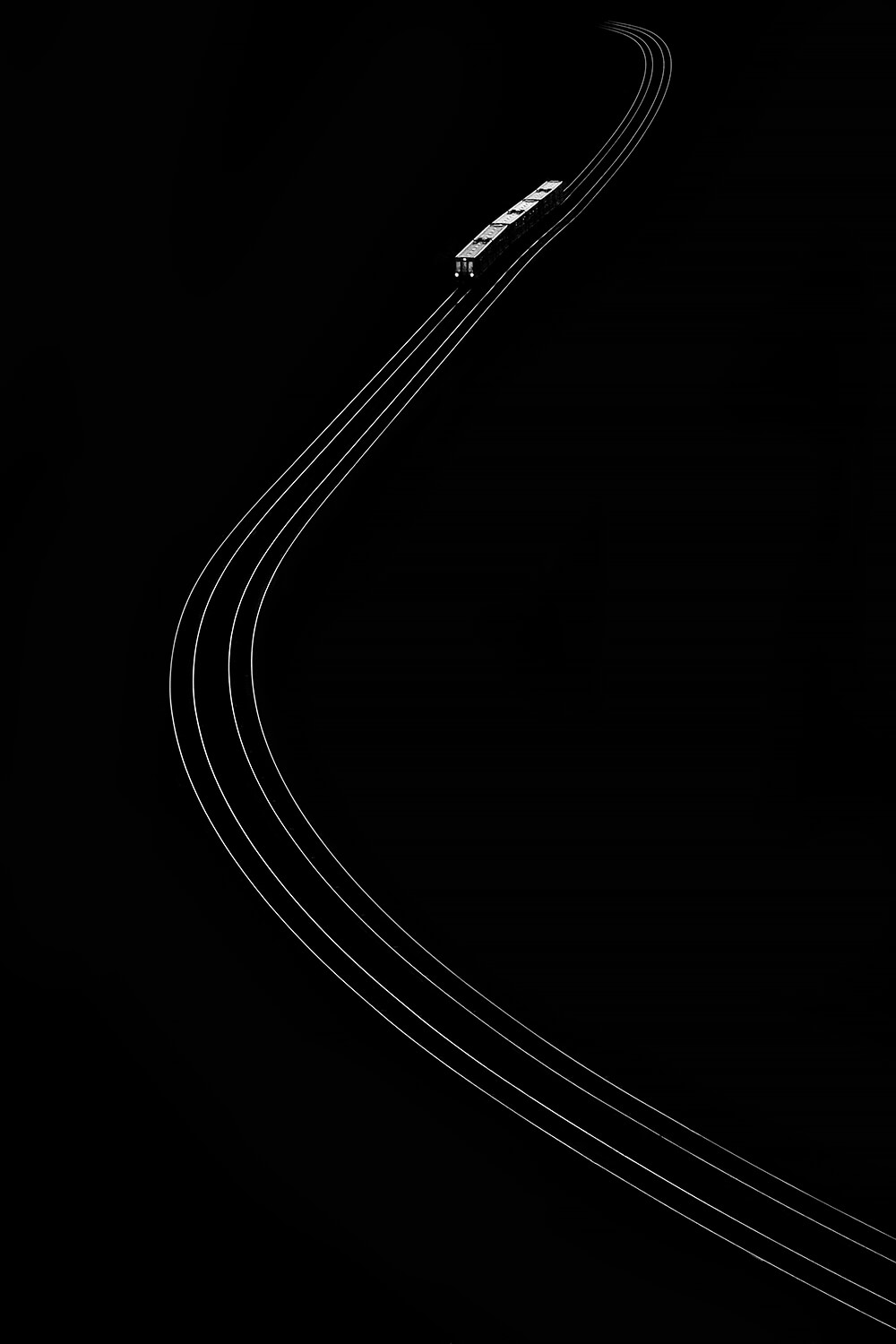 The Night Train fom the series 'The Shape Of Things' © Colin Page
The Docklands Light Railway train from West Silvertown to Canning Town in East London, UK. Taken from a moving cable car across the Thames. I noticed the late evening light showed the shape of the rail lines and so concentrated just on them and the train and nothing else.
Maja Strgar Kurecic (Croatia)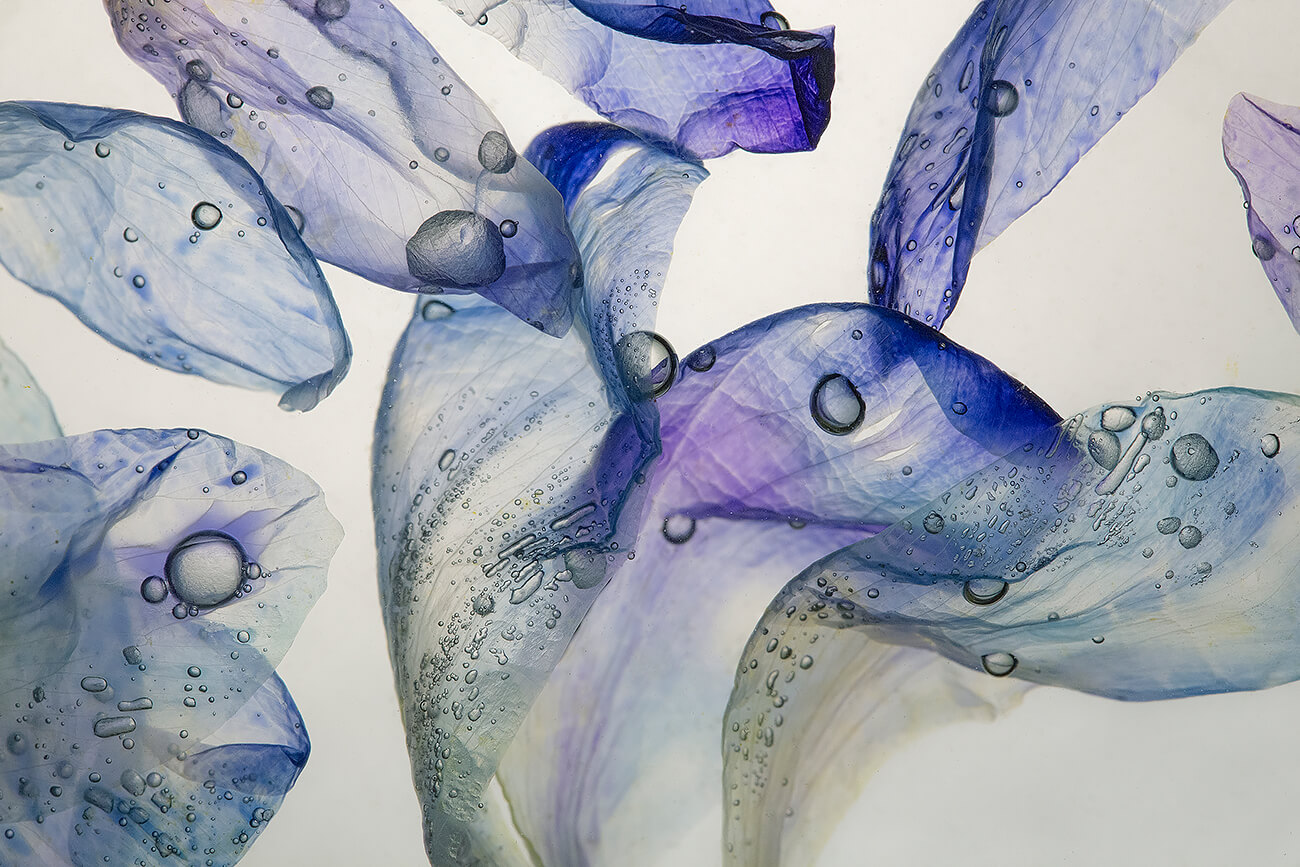 Dancing Saffron fom the series 'Floating Garden' © Maja Strgar Kurecic
These photos are not just photos of flowers; they are an ode to the organic, elemental life, as well as an ode to the cycle of life - which celebrates birth as well as death. My emphasis is on transience, but also on the beauty of all stages of life.
All about Maja Strgar Kurecic
Attila Ataner (Canada)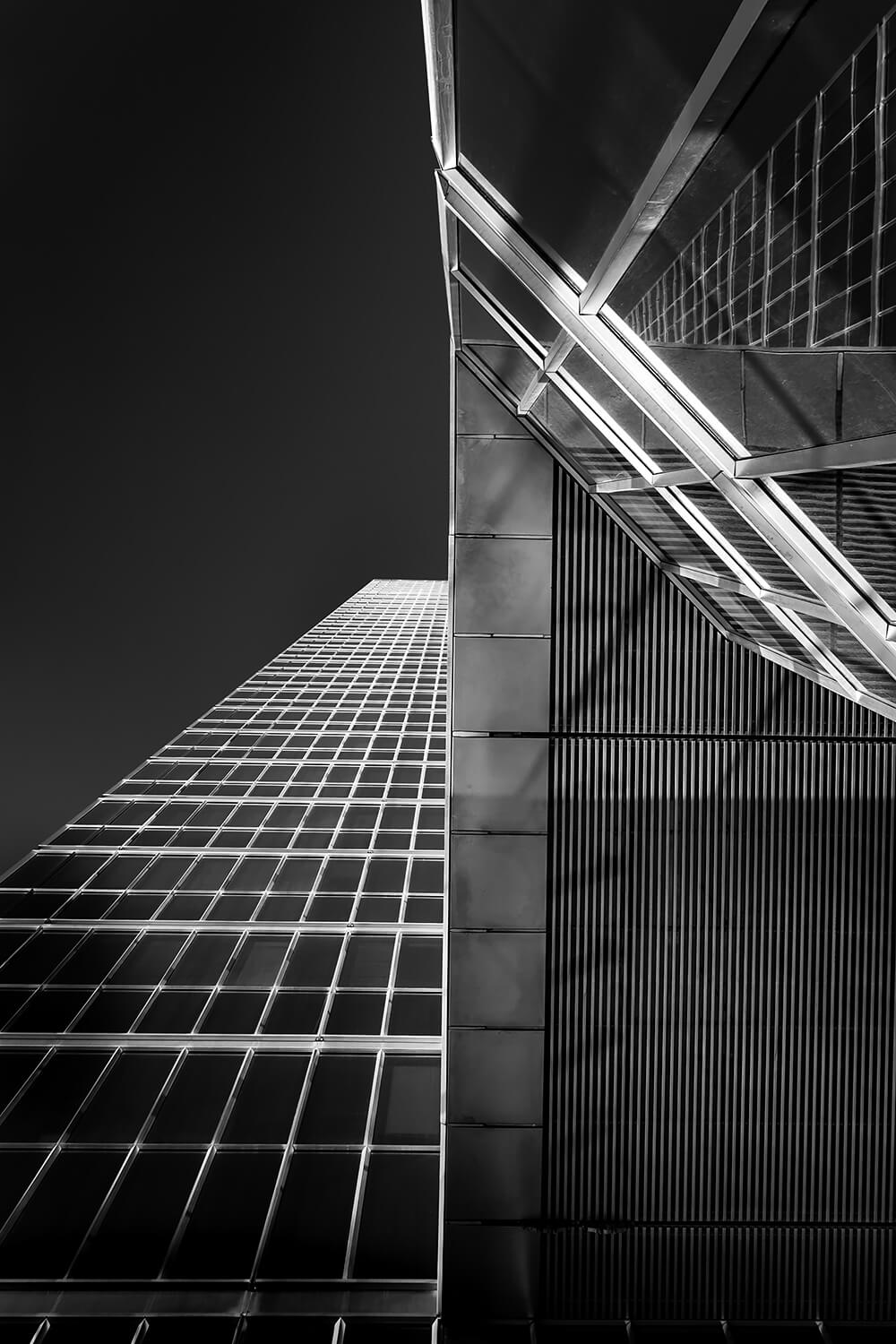 Monolith, No. 3 fom the series 'Landscapes of Modernity' © Attila Ataner
This series of phots is, in part, an attempt to translate some of my academic work on environmental philosophy into visual/photographic format, an effort to express my ideas through art rather than scholarship alone. My overall project aims to reflect on the contemporary experience of dwelling in extensively built-up, "artificial" spaces. Our ancestors lived in spaces pervaded by natural landscapes, by mountains, valleys, by open skies, and the like. They were surrounded by spontaneous, self-generating, self-sustaining (i.e., so-called natural) entities. Conversely, consequent to modernity, our visual landscapes are now largely colonized by massive, cuboid, monolithic structures; and by constricted, disrupted or otherwise occluded skies. Above all, we have surrounded ourselves with a seemingly endless array of almost exclusively human-made constructs. This is the central contrast between modernity and the modes of dwelling of our ancestors. ... And here, in this modern moment, we find astounding beauty mixed with a certain apprehension, oppressiveness and brutality - for instance, as is exemplified by the staggering scale of the seemingly omnipresent and ever-expanding character of the structures that now envelop and enframe our lives. I hope my photos manage to capture this duality in the contemporary urban landscape.
All about Attila Ataner
Lauren Murphy (United Kingdom)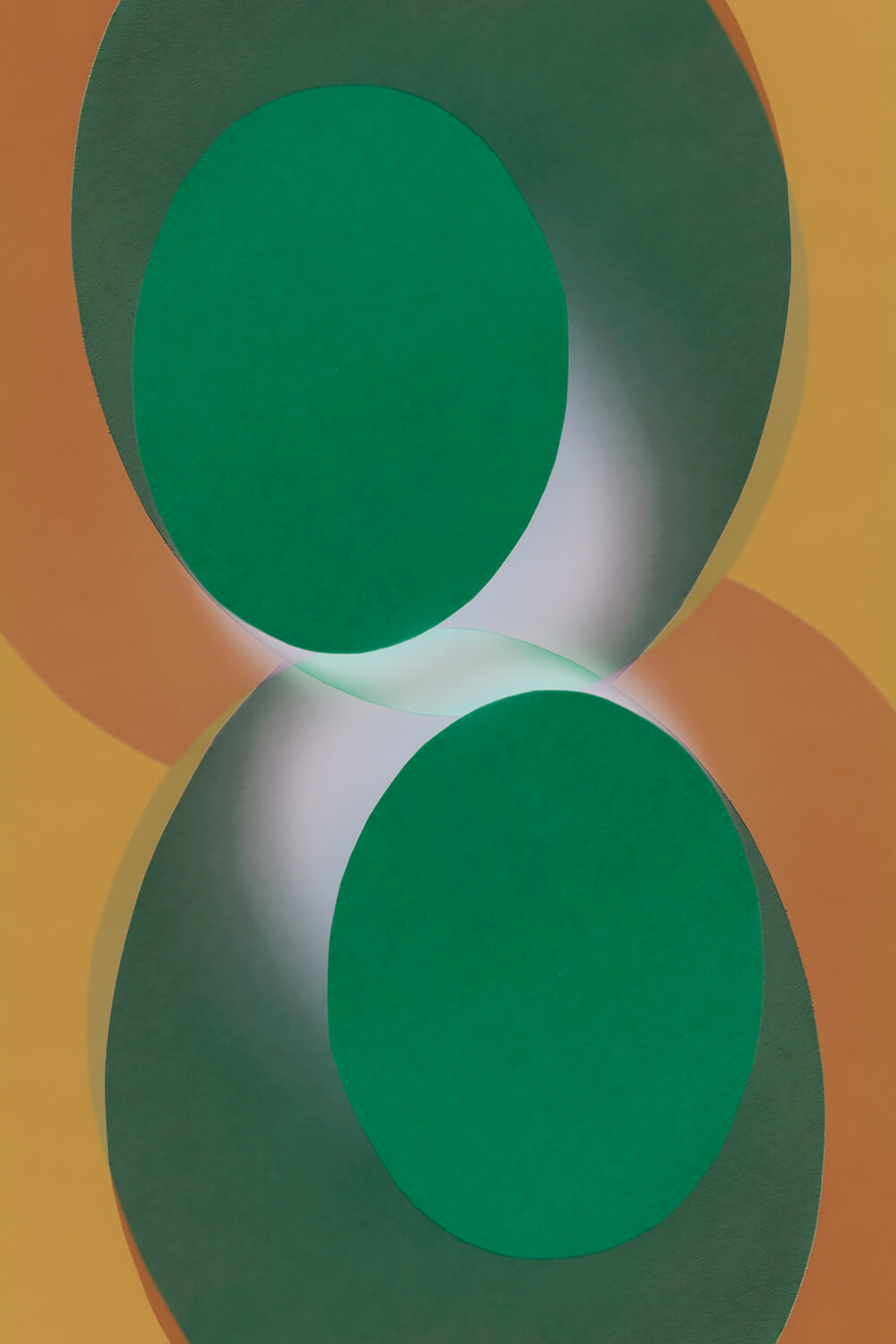 Fom the series 'On the Edge of Perception' © Lauren Murphy
Lockdown has felt very isolating. Being confined to our homes, normally places we know well, has felt increasingly surreal through over-familiarity. I have explored this concept by taking everyday, mundane objects from around the house and using them to construct something more abstract. I have specifically focussed on colour and shape to alter our perception of how they would normally be viewed. This body of work is made up of multiple mini-projects. Each one has used household materials to explore themes such as shape, geology, texture and abstraction.
All about Lauren Murphy
Jacqui Turner (United States)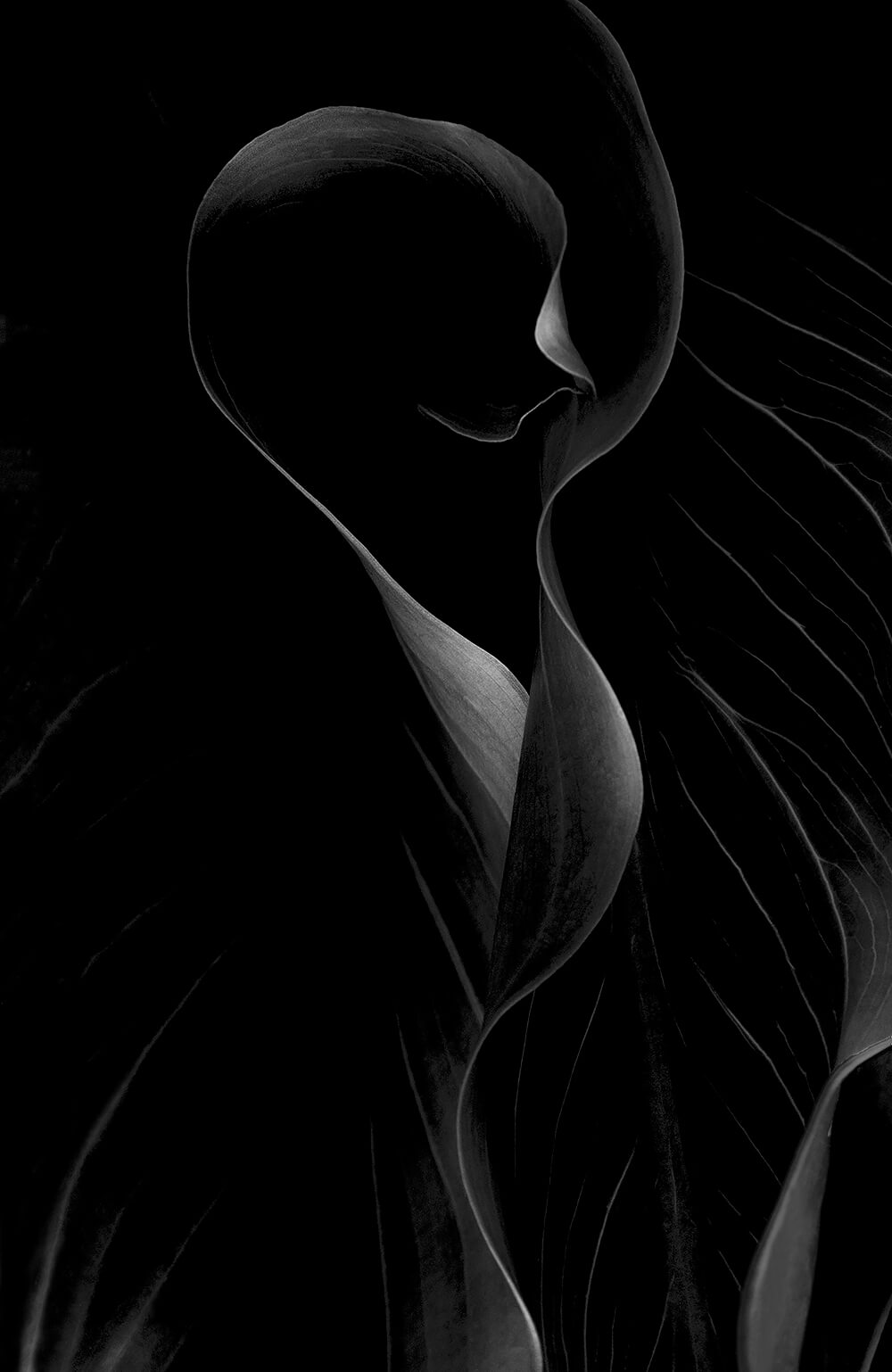 Sensuality from the series 'Veiled In Light' © Jacqui Turner
I spent most of my life as a dancer and a choreographer, and now I find that I respond to the visual world through that lens. In shapes and forms, I see grace, mystery, fluidity, and emotion. Through this series, Veiled in Light, the leaves created their own dance, a dance expressed through the use of light, form, texture, and dimension. Within these images, light and dark reveal the sensuality of objects from the natural world. Working with a minimalist intent, I created this series to encompass what I love about nature. There is a transformation in the free flowing forms, evoking nature's seductiveness while instilling a sense of peace and serenity, a combination that I perceive as a dance, a performance, a celebration of the beauty of the natural world.
All about Jacqui Turner
Dean Forbes (United States)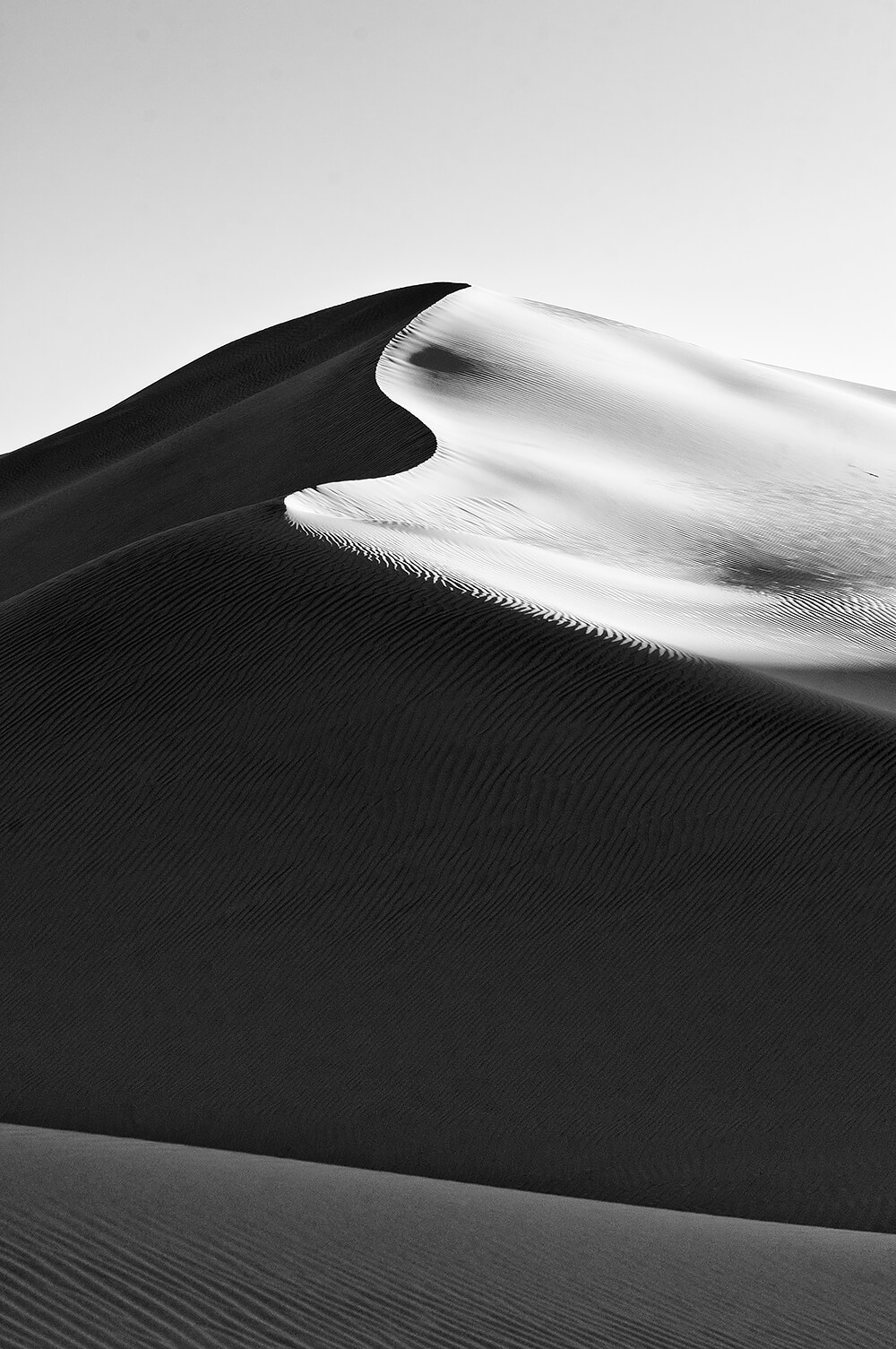 Last Light Eureka Dunes 6 from the series 'Sand Dunes, Death Valley National Park' © Dean Forbes
Early- and late-day light on the sand dune areas in Death Valley National Park create unique shapes and shadows that accentuate the natural beauty of the dunes. I looked for compositions that emphasized the undulations and textures of the sand created by the slanted light. My choice of monochrome further enhanced the contrast of shadow and light.
Sandra Klein (United States)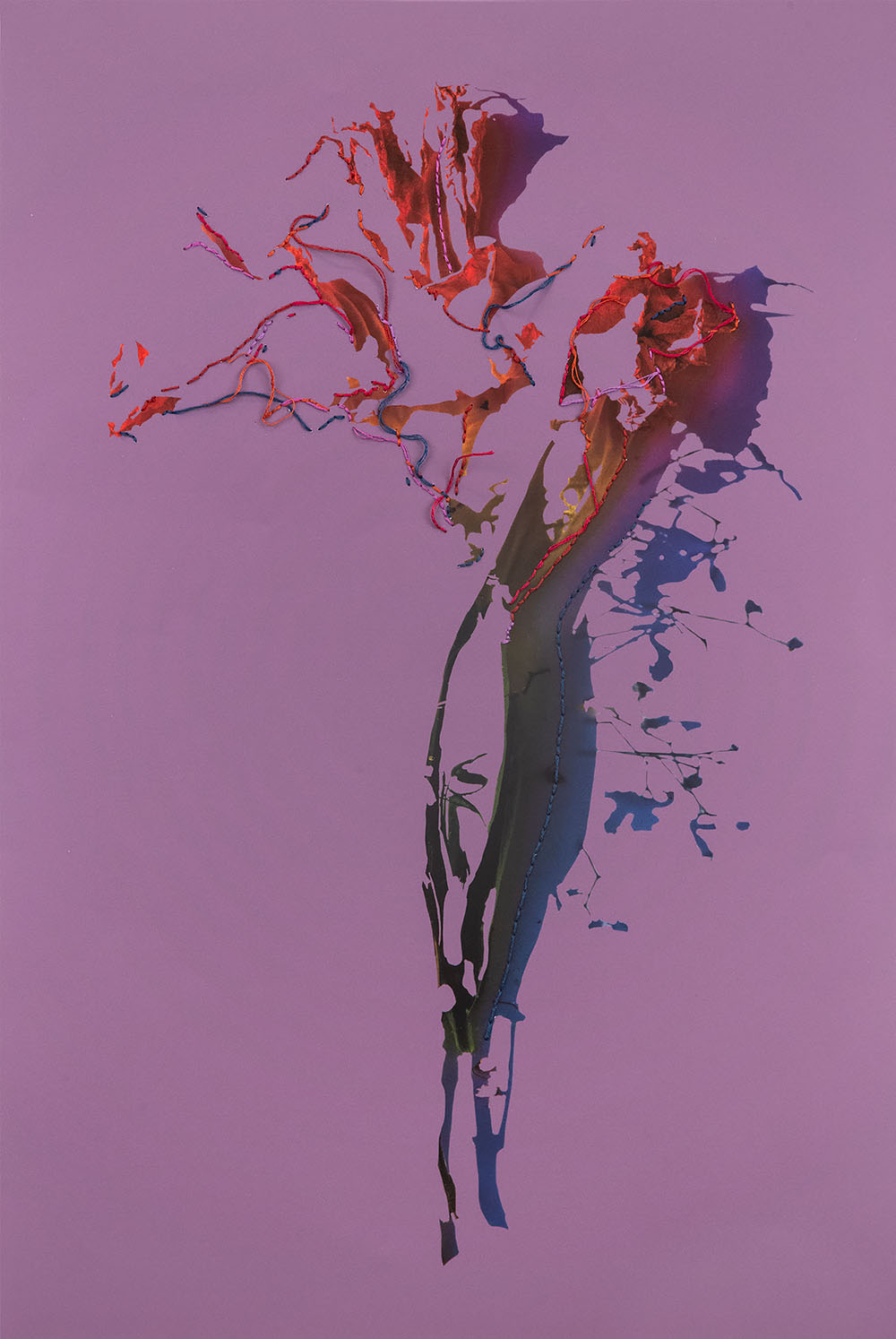 Doodads from the series 'Meeting the Shadow' © Sandra Klein
Isolated during the pandemic, I have turned to my garden for respite, photographing my flowers as they decay. Life around me, including the pandemic, politics, issues of race and ethnicity and the loss of a dear friend and colleague have all impacted my psyche.
In this series, I photograph flora, focusing on light and shadow. I then deconstruct the image, leaving only the shadow, literally erasing the sun. I cling to what is ephemeral, meticulously removing the initial subject, having no idea what will remain. Chance takes over. The image at this point is unfinished and I begin to converse with it by stitching and collaging, bringing life to what remains of the photograph. There is so much in my life that I have been unprepared for and Meeting the Shadow is a metaphor for becoming comfortable with a future I can't predict.
Hyeonmin Cho (Korea)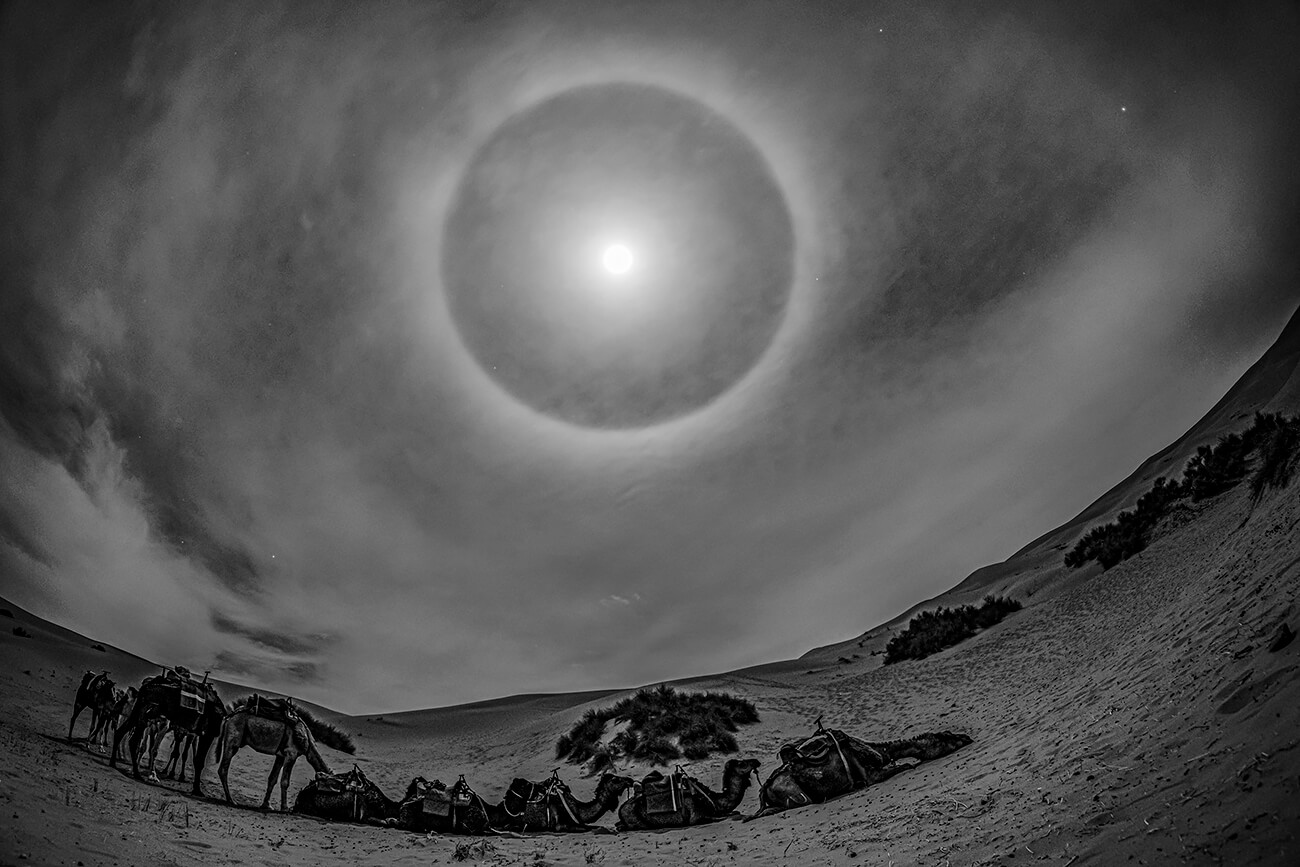 The eye from the series 'Gaze' © Hyeonmin Cho
This image is the story of the shape of the eye. The fisheye image of the desert represents the shape of the eye, and the strong halo of moon corresponds to the image of the pupil.
Zoltan Gerliczki (United States)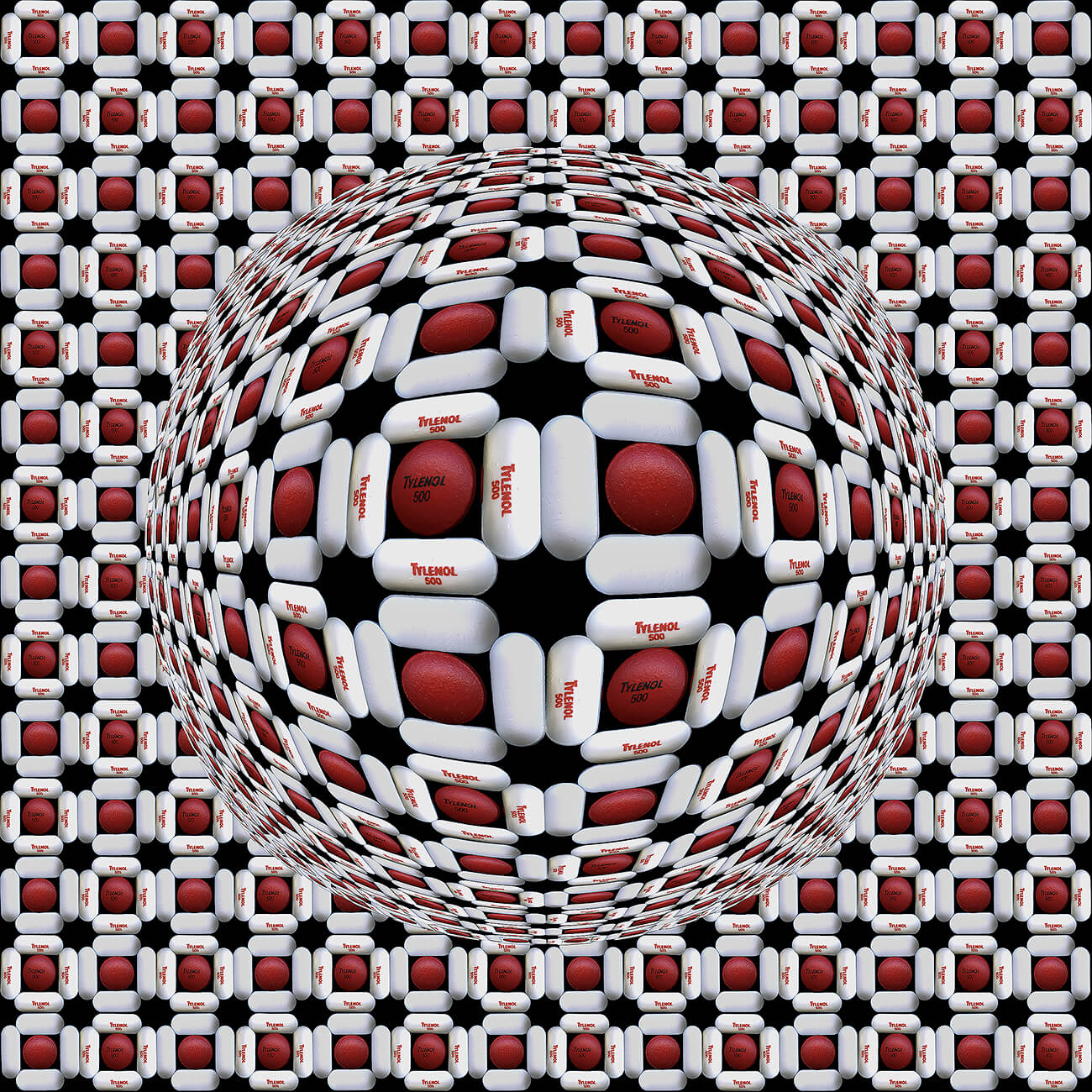 Whatever hurts, with Tylenol.500 mg and 200 mg.2021 © Zoltan Gerliczki
'I love the idea of "the impossible image" - the idea of there being no limits and of using the photograph as the basis for an image that's in my head.' My compositions become like another world where sensuous body figures merge with the environment and transform to become new compositional structures. My imaginary worlds remove my viewer from their commonly understood vantage points because it's impossible to know where the photographer's eye is in relationship to the subjects. Using this tech
Taking medicines may feel like a hassle sometimes. But medicines are the most effective treatments available for many illnesses.
I am using Op art, short for Optical Art, is a style of visual art that uses optical illusions.
The top 3 winners will be awarded $1,000.
All winners will have their work showcased on All About Photo Winners Gallery, and published in the printed issue of AAP Magazine #19 Shapes.