Country: China | Born: 1980
Born in 1980 in Shanghai, Yang Yongliang graduated from China Academy of Art in 1999, majored in visual communication. He currently works and lives in Shanghai. He started his experiments with contemporary art in 2005, and his practice involved varied media including photography, painting, video and installation. Yang exploits a connection between traditional art and the contemporary, implementing ancient oriental aesthetics and literati beliefs with modern language and digital techniques. His work as an expanding meta-narrative that draws from history, myth and social culture, and plays out in the context of the city and its ever-changing landscapes. He started to learn traditional Chinese art and culture since childhood, the influence of which is seen in the form of his art: a sense of traditional aesthetics can be clearly perceived. In terms of media and content, however, it is brimming with a strong sense of post-modernism. Yang's work has been exhibited at Moscow Biennale, Ullens Center for Contemporary Art and National Gallery of Victoria among others and is collected by public institutes such as the British Museum and the Metropolitan Museum of Art.
From the Prix Pictet
Agency:
Gallery:
Website: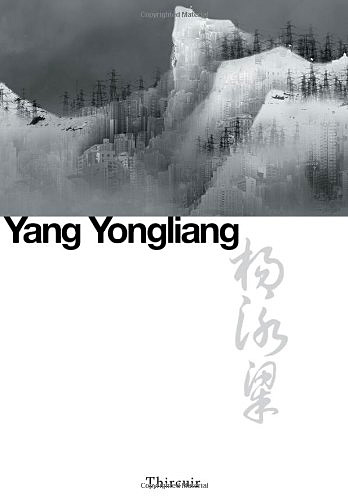 Author: Yang Yongliang
Publisher: Thircuir
Year: 2012 - Pages: 96
Featuring the most prominent names in contemporary Chinese photography, these pocket-sized monographs explore the extraordinary diversity of the genre and showcase a creative, liberated, and unique artistic perspective. The collections present an obscure tableau of modern Chinese society, from magnificent landscapes and never-before-seen industrial compounds to the desires of China's new youth and its growing sociopolitical challenges. The imagery from some of the most exciting artists working today—including "the invisible man" photos of Liu Bolin and the world-famous coal miner portraits of Song Chao—is prefaced with a concise essay that explains the background and inspiration of each featured photographer.

Yang Yongliang is China's most promising young photographer. Born in Shanghai, the mutations of his city have given him the inspiration for his highly detailed photo montages, iconic witnesses of an ever changing world where the city takes over nature, skyscrapers replace trees, and cranes continuously reshape the environment. Drawing inspiration from Chinese traditional ink-wash paintings, his works put him at the center of the emerging posttraditional movement. Ecologic fables swarming with detail, Yang Yongliang's photo montages link China's past with its unique modernity, and point forward toward a disconcerting, disorienting future.