Italian Photographer | Born: 1974
Davide Monteleone is a photographer, researcher, and a National Geographic Fellow. He works on long term project using photography video and text, exploring the relation between structures of Power and individuals.
Known for his specific interest in the post-soviet countries, he published five books: Dusha, Russian Soul in 2007, La Linea Inesistente, in 2009, Red Thistle in 2012 and Spasibo in 2013, The April Theses, 2017. His projects have brought him numerous awards, including several World Press Photo prizes, and grants such as the Aftermath Grant, European Publishers Award and Carmignac Photojournalism Award.
He regularly contributes for leading publications all over the world, and his projects have been presented as installations, exhibitions and screenings at festivals and galleries worldwide including the Nobel Peace Center in Oslo, Saatchi Gallery in London, MEP in Paris and Palazzo delle Esposizioni in Rome.
He is engaged with educational activities, regularly lecturing at universities and teaching workshops internationally.
Agencies:
Galleries:
Website: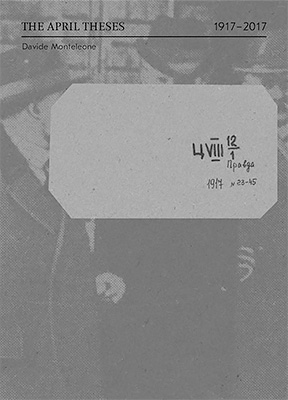 Author: Davide Monteleone
Publisher: Edizioni Postcart
Year: 2017 - Pages: 128
"In March 1917, Vladimir Ilych Ulyanov (Lenin), leader of the revolutionary Bolshevik Party left his exile in Zurich. Eight months later, he assumed the leadership of 160 million people occupying one-sixth of the world's inhabited surface. On April 9th 1917, with the support of German authorities, at war with Russia at the time, he travelled back to his own country on a train across Germany, Sweden and Finland to reach Finland Station in St. Petersburg on April 16th where, after a decade in exile, he took the reins of the Russian Revolution. One month before, Czar Nicholas II had been forced from power when Russian army troops joined a workers' revolt in Petrograd, the Russian capital. In a bullet point document, known as "The April Theses", Lenin called for the overthrow of the Provisional Government and outlines the strategy which, within seven months, will lead to the October Revolution and bring the Bolsheviks to power. 100 year later, I created a chronology of two weeks of Lenin's life just before the events that changed Russia and the entire world. In search of the original draft of "The April Theses", I recreated and sometimes reenacted, on a real non-invented trip, Lenin's epic journey inspired by the archival documents I found at the R.G.A.S.P.I. (Russian State Archive of Soviet Political History) and historical books including "To Finland Station" by Edmund Wilson and "The Sealed Train" by Michael Pearson. The final work is a collection of contemporary landscapes, forensic archival photographs and staged self-portraits which retrace a journey in space and time."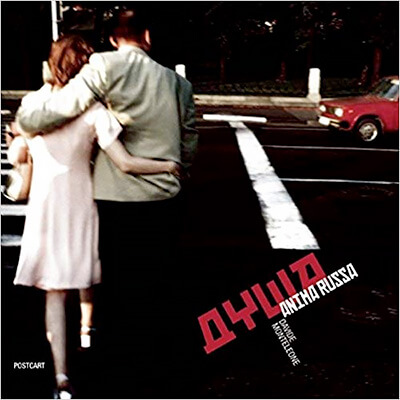 Author: Davide Monteleone
Publisher: Postcart
Year: 2015 - Pages: 128
This books sets out to describe Russia's heart and soul (Dusha). Between 2002and 2007, Davide Monteleone travelled across many ex-Soviet republics, capturing the melancholy, joy, and solitude of Russian people. That famous spirit, imperceptible and indefinable, is revealed iconographically and poetically in this series of photographs that are distant yet intimate at the same time.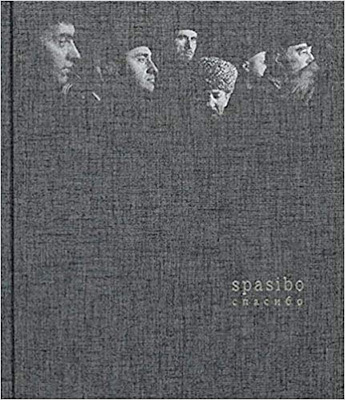 Author: Davide Monteleone
Publisher: Kehrer Verlag Heidelberg
Year: 2013 - Pages: 164
Davide Monteleone is well acquainted with the complex, tormented life of ordinary Chechens. He has crisscrossed the country, stopping in cities and villages, mountains and forests. This book contains neither majestic city- or country-scapes nor blood-spattered depictions of violence. Monteleone rather shows us the otherwise invisible: the stifling atmosphere, the regnant helplessness and fear, the young women resigned to their fate, and the elderly, whose traditional authority has diminished in the face of Kadyrov s brutes. But Monteleone s photographs also depict hope. Chechens are a mountain people who have endured wars and other atrocities for centuries, including the collective deportation to the arid Kazakh steppes and to Siberia under Stalin in 1944. They know how to resist, and they know when to wait. Strong by nature, they are able to laugh even amidst adversity, and they sustain a birthrate that repopulates the land and replaces the dead. They know perfectly well that this dictatorial regime will fall sooner or later, as it has in other Muslim countries.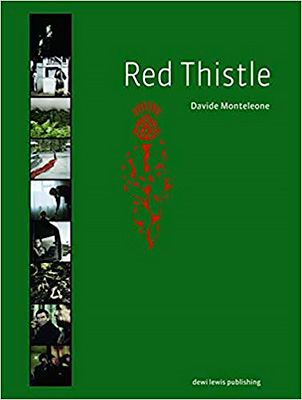 Author: Davide Monteleone
Publisher: Dewi Lewis Publishing
Year: 2012 - Pages: 128
Red Thistle is a powerful and fascinating exploration of the important but relatively unknown region of the Northern Caucasus and its people. It lies between the Black and Caspian Seas and is within European Russia (Chechnya, South Ossetia, Georgia, Abkhazia, Dagestan, etc.). Wars have been fought here for centuries-the most recent in Chechnya. Monteleone examines the stubborn, rebellious culture of this region, which although part of Russia, differs in the ethnicity, religion, and social customs of its inhabitants.
Nine beautiful and moving short stories by writer Lucia Sgueglia introduce each section of the book and reflect on elements of daily life and the experience of conflict within the region.